Latest posts by Sarah Caldwell
(see all)
For home brewers everywhere, which hops to use is a big decision. It's especially tough if you're trying out a new recipe. Not to mention, there are so many different types of hops that it can be overwhelming just looking at the options.
This guide will give you a better idea of what's available to you and which you might like to try. This is by no means an exhaustive list because there are too many to count! However, I've included some of the most popular types as well as some interesting types you may not have thought about.
What are Hops?
Hop plants contain flowers. These flowers are called humulus lupulus, or more commonly, hops. They're like herbs and spices for your beer. Without hops, your beer would be boring and flavorless.
Many people think of hops as adding bitterness to their beer, but there are a few reasons why hops are added during brewing. They give your beer a bitter taste, they add flavor, they retain the head of the beer, and they act as a preservative.
Before hops, people added anything they could find to give their beer flavor. They would put twigs and berries in it just to give it some life. Today, we're a bit more sophisticated. Hops lend flavor without having to add raw objects to the glass.
Types of Hops
In brewing, the mashing process creates a sweet liquid byproduct called wort. Wort has to be boiled before it can be bottled, and during this boiling process, you can add different types of hops to create bitterness and flavor.
Alpha acids are what creates that bitterness. Hops contain different levels of alpha acids and some even contain beta acids, too. The more alpha acid in your hops, the more bitter the beer will be.
Bittering hops are also known as kettle hops. They are added at the beginning of the boiling process and are generally boiled for about an hour. These types of hops generally have a higher alpha acid range.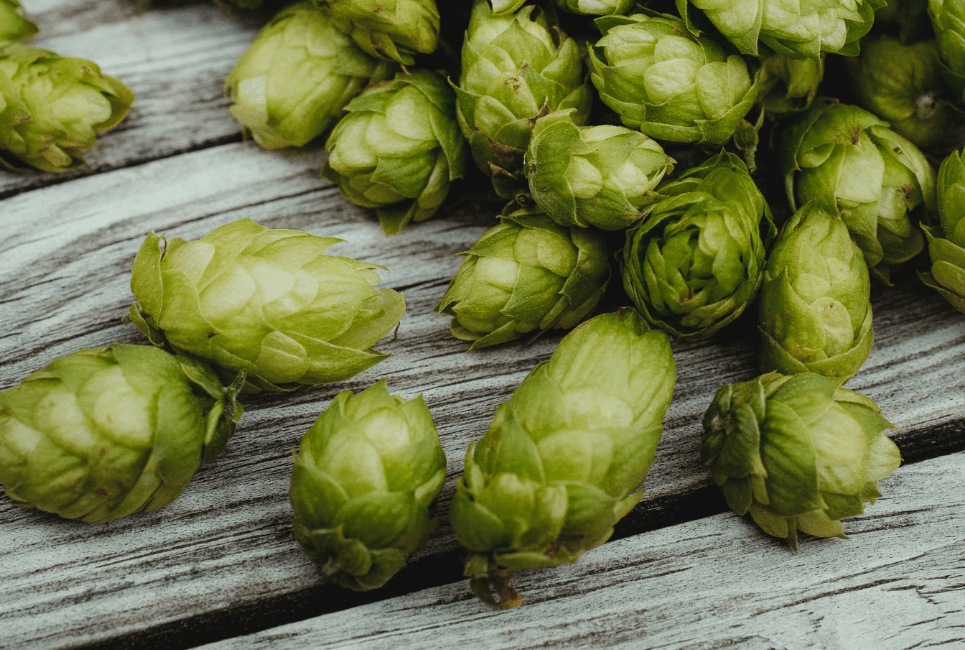 Aroma hops are also known as finishing hops, and they have a much lower alpha acid range. They're added later and are boiled for less time. The longer aroma hops are boiled, the less flavor and character they give.
Dual-purpose hops can add both bitterness and flavor, but it's up to the brew master to decide how long they boil and how much of each they'll add. Experimenting with boil times will create different levels of bitterness and different flavor profiles.
Hops Varietals
There are hundreds of hops varietals. It would be impossible to list them all. Not only are there about 80 varieties of hops plants, but there are cross-breeds and descendants of almost all of them.
Here are some traditional hops varietals as well as some new options for you to try.
Ahtanun Hops for Versatility
This variety of hops is a great place to start because it's so versatile. It offers a citrusy floral aroma and moderate bittering, so you can use it in a variety of beer styles, but it's most commonly used in Pale Ales. It offers the perfect blend of mild bitterness and fresh taste.
The alpha acid composition ranges from 5.7% to 6.3% so it can be used in APAs, IPAs, and Lagers. It's harvested easily and available widely, but you can use Cascade or Amarillo hops instead if you like.
Ahtanum pellet hops have piney and earthy notes, which also lend to their versatility. You'll find this type of hops in Dogfish Head's Blood Orange Hefeweizen as well as Sierra Nevada's Celebration Ale.
Amethyst Hops for Woodsy Aroma
While this variety of hops from the Czech Republic isn't very common, it's a great option for a variety of beer styles and lends a nice woodsy aroma with low bitterness. You can use it in Lagers or Pale Ales, and it even lends something special to Stouts by complementing their full body.
The alpha acid composition is 2-6% so it won't add much bitter taste, but it will add a nice aroma and flavor including earthy, woodsy, spicy, and sometimes citrusy.
Aramis Hops for Heavy Aroma
This cross-breed of English Whitbread Golding and French Strisselspault has low bitterness with a very fragrant aroma. It's a great option for all hopping stages. It's versatility also means it can be used in Wheats, Belgian-style Saisons, Lagers, and Pilsners.
You'll find sweet and spicy notes with some bright citrus, too. In some cases, it will be herbal and earthy, lending a tea-like aroma to the brew.
Atlas Hops for Brightness
Although Atlas hops have a far alpha acid range of 7-11%, they're used more for brightening up an Ale with an aroma of flowers and pine. You may get a hint of citrus lime from this blend of Slovenian wild hops and Brewer's Gold. It's a versatile ingredient that will brighten up many brews.
Beata Hops for Nut and Honey
While this hop was bred in 1995, it wasn't released until 2006. The goal was to achieve high levels of beta acid, but it lends a rich honey aroma with apricot and almond. There's plenty of complexity here for any brew.
This is a relatively new variety, so it's great for experimenting in many styles, although it's mostly used for English Bitter. Beta acid levels are 9-11% with alpha acid levels at only 3-6%, which makes this hop variety a fantastic bittering choice.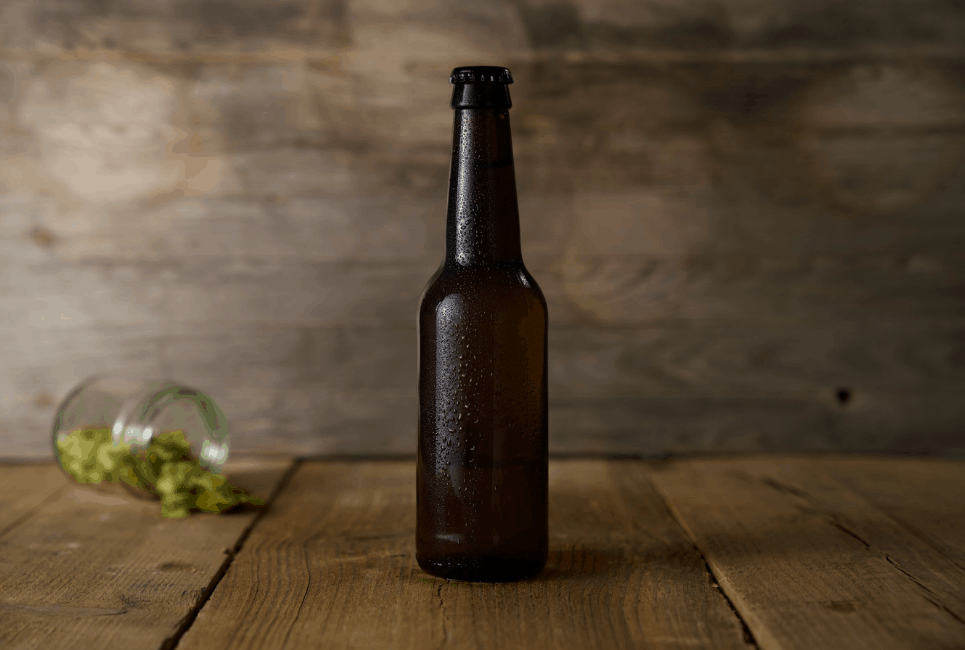 Bitter Gold Hops for Bittering
This hop variety doesn't contain any aromatic qualities of note, but it has an incredibly high alpha acid range of 16-19%, making it useful for bittering only. Combine it with any other variety in any brew.
Bramling Cross Hops for Fruity Aromas
This hop variety is a cross between a Golding-variety Bramling and wild Canadian hops. It was produced in 1927 and has very intense fruity characters. You can use this hop in any beer style for aromas of plum, currant, and blackberry.
It's the perfect addition to cask-conditioned brews, but the unique flavor can bring something special to Stouts and IPAs as well. It has just the right amount of bitterness with an alpha acid range of 5-9%.
British Kent Goldings Hops for Lavender Aroma
The purpose of these hops, which are also called East Kent Goldings, Kent Goldings, and BKG is to add a lavender aroma to your brew. This hop is one of the oldest varieties, dating back to the 1790s.
It's used in Pale Ales and English-style Ales and offers a soft lavender scent with honey, some fresh lemon overtones, and spicy thyme. The alpha acid range is 4-6%, taking a backseat to the distinguished aromas.
Bullion Hops For Spicy Aroma
These hops were developed in 1919 and became popular in the 1970s. However, they've been overtaken by the super alpha hops of today. They have a high alpha acid range of 8-13% and offer zesty and spicy aromas with just a hint of currant and blackberry. This is the perfect hop for your darger brews like Dark Lagers, Porters, and Stouts.
Calypso Hops for Range of Flavor
This newer variety is used for bittering and aroma. It has an alpha acid content of 12-14% but you'll find flavor profiles that range widely. Apple, pear, and citrus are the most common, but you can also find melon and tropical fruits. People also report getting mint, cherry blossom, and pepper.
It's a common variety for use in Pale Ales and IPAs, but you can use it in dark beers, too. Calypso is readily available in pellets and whole hops, so you shouldn't have any trouble finding it.
Cashmere Hops for Silky Texture
As the name might suggest, Cashmere hops give almost any brew a smooth taste. It's only been around since 2013, but it grew in popularity quickly. It's a cross between Cascade and Northern Brewer hops and has a spicy, herbal flavor with melon and citrus.
Challenger Hops for English Flavor
If you're keen on European brews, this is the variety for you. It has a distinctly English flavor and is a versatile blend of bittering and aromatic qualities. You'll enjoy hints of fresh floral with rich green tea, cedar, and spice aromas.
This hop can be used for bittering and to offer a rich aroma of spice and pine flavors. Balanced with a hint of grapefruit, this variety works well in APAs and IPAs but is an excellent choice for your seasonal brews.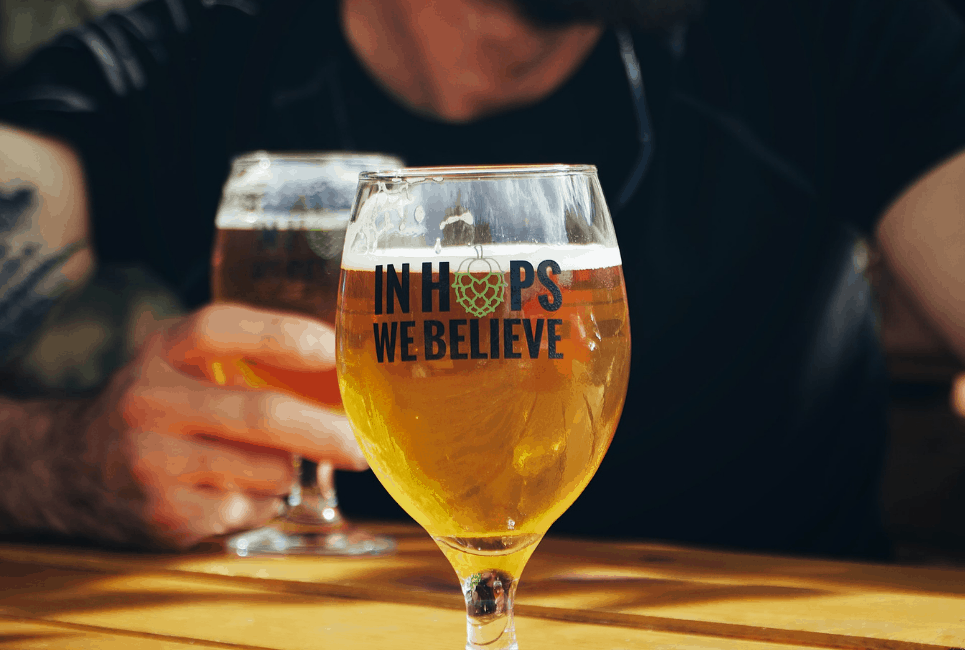 Columbia Hops for Packing a Punch
This hop variety has been through quite a journey. It was released in 1967 and used for just over a decade before more aromatic varietals rose to popularity. However, because craft brewing has experienced such a large boom in the past couple of decades, it was revived in 2011. It lends a citrus kick to light ales like IPAs, Pale Ales, and English-style ales.
Crystal Hops for Flexibility
This hop variety is mostly used for its aromatic properties, but is flexible enough to complement other hops and a variety of beer styles. It has an earthy, woodsy aroma with some black pepper and cinnamon. You can use these in ESBs, IPAs, lager styles, and so much more.
Dr. Rudi Hops for Vibrant Flavors
This variety is derived from smooth cone hops and offers succulent aromas as well as bitterness. You can expect lemongrass and pine with some citrus peel. There's no substitute for Dr. Rudi because there's nothing else quite like it. The closest you'll get is perhaps Citra hops.
This young varietal is widely available and allows you to relish a fruity, almost candy-like taste. It encompasses everything from mango and peach to cherry, and works well in IPAs, Pale Ales, and Wheats.
Falconer's Flight Hops for Tropical Flavors
Developed in honor of brewing legend Glen Hay Falconer, this hop variety was released in 2010. It works as a bittering hop but releases flavors and aromas like grapefruit, citrus, and other tropical fruits. For a unique substitute, you can try Sussex hops, which are also known for their tropical aromas and flavors.
First Gold Hops for Floral Aromas
This hop variety lends fantastic magnolia aromas to Porters, English Ales, IPAs, and so much more. The unique aroma also has hints of orange citrus and spice. It works well in boiling and dry hopping.
Fuggle Hops for Wide Availability
Fuggle hops were introduced in 1875 and have been one of the most popular British hops since. It's grown all over the world and compliments a variety of beer styles in each region, thanks to a consistent flavor profile with slight nuances based on area of growth.
It works well for aromatics and bittering and has an alpha acid range of 3-7%. It's also the parent hop to countless other varieties that have been developed in the last century.
Galaxy Hops for Out-Of-This-World Taste
The incredible combination of pungent citrus and tropical passion fruit make this hop varietal unique. It has a citrus-forward aroma and flavor that's bright and wonderful. It works best when dry hopping and has an alpha acid range of 13-15%.
Give your Pale Ale or IPA recipe fuller flavor with this variety, or substitute Centennial hops or Citra hops if you can't find Galaxy. It won't be quite the same, but it will still be delicious.
Golding Hops for Mild Sweetness
This traditional English varietal has been around for more than 200 years. It's also been popular with American brewers for over 20 years. It has a mild sweetness with a floral aroma that lends a pleasing experience to light beer styles. It's also parent to plenty of other varietals worldwide.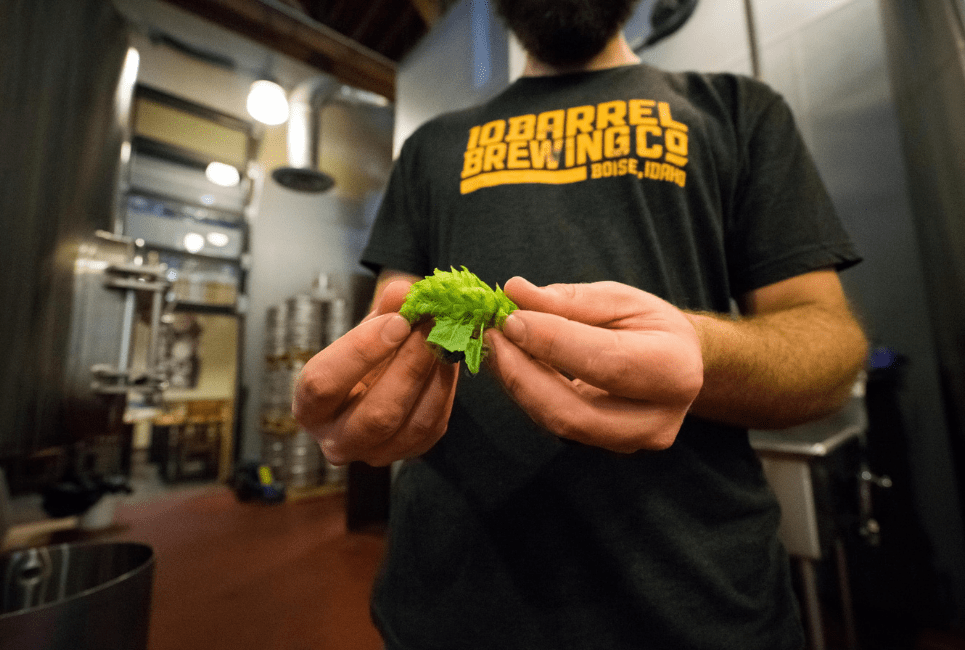 Herkules Hops for Strong Bittering
This relatively young German hop is a cross between a Hull male and Hallertau Taurus. It has pepper, pine, and spice notes for a unique aroman, but it's more commonly used as a bittering agent because of its 12-17% alpha acid range. It has intense flavor that makes it very popular.
Horizon Hops for Lush Scents
This hop variety is used for aromatic characteristics and bittering. With an alpha acid range of 11-13%, it can be used in any stage of the brewing process, but always produces lush scents of floral and spice, with just a hint of citrus. If you want to try it before you use it, try Summit Brewing's Horizon Red IPA.
Idaho Gem Hops for Late Kettle Additions
This hop varietal was named after the state it calls home. It's a dual-purpose hop with fruit-forward oils that make it great for late, dry hopping additions. It gives a burst of fruit flavors like cherry and pineapple, reminiscent of Jolly Ranchers.
Kazbek Hops for Bold Characteristics
This bold and beautiful hop comes from popular Czech hop Saaz and wild Caucasus Mountains hops. It has a kick of wild earthy flavors and is spicy like Saaz with just a bit of lemon. It's perfect for boldening almost any style of beer.
Kohatu Hops for Well-Rounded Flavor
This varietal has a low alpha acid content and creates a well-rounded flavor profile with a lot of pine, intense tropical fruits, and some lush florals. It's versatile enough for many different styles of beer and will add even extra fruity flavor to lighter styles.
Liberty Hops For a Taste of Freedom
These American hops are used to add citrus by way of spicy lemon. It works well in many beer styles like Lager, Bock, Pilsner, and Kolsh, thanks to German Hallertau Mittelfruh roots. It's never used as a bittering hop but rather to lend aroma and flavor.
What makes this hops variety so popular is its clean bittering. It has an alpha acid range of 10-14% and only lends a mild herbal aroma with hints of pine. It's perfect in Pale Ales, IPAs, and Stouts.
Medusa Hops for Whirlpool Hopping
Medusa hops get their name from a cone that produces multiple heads on the vine. These hops have low alpha acid levels but very high Myrcene oil levels, so it's great for late additions in whirlpool and dry hopping. It has bright fruit flavors like apricot, melon, citrus, and guava.
Millennium Hops for Intense Earthy Aromas
These hops were developed in the year 2000, hence the name. They're most commonly used as a bittering agent with an alpha acid range of 14-17%, and produce very intense, resinous aromas of earth and citrus.
Orbit Hops for Unique Aromas
The Hops With a Difference program in New Zealand works to breed unique hops that are carefully selected for their aroma. While this varietal can be used for bittering, it has a relatively low alpha acid range of 4-6%. It's better used for signature seasonal flavors with aromas of grass and herbs.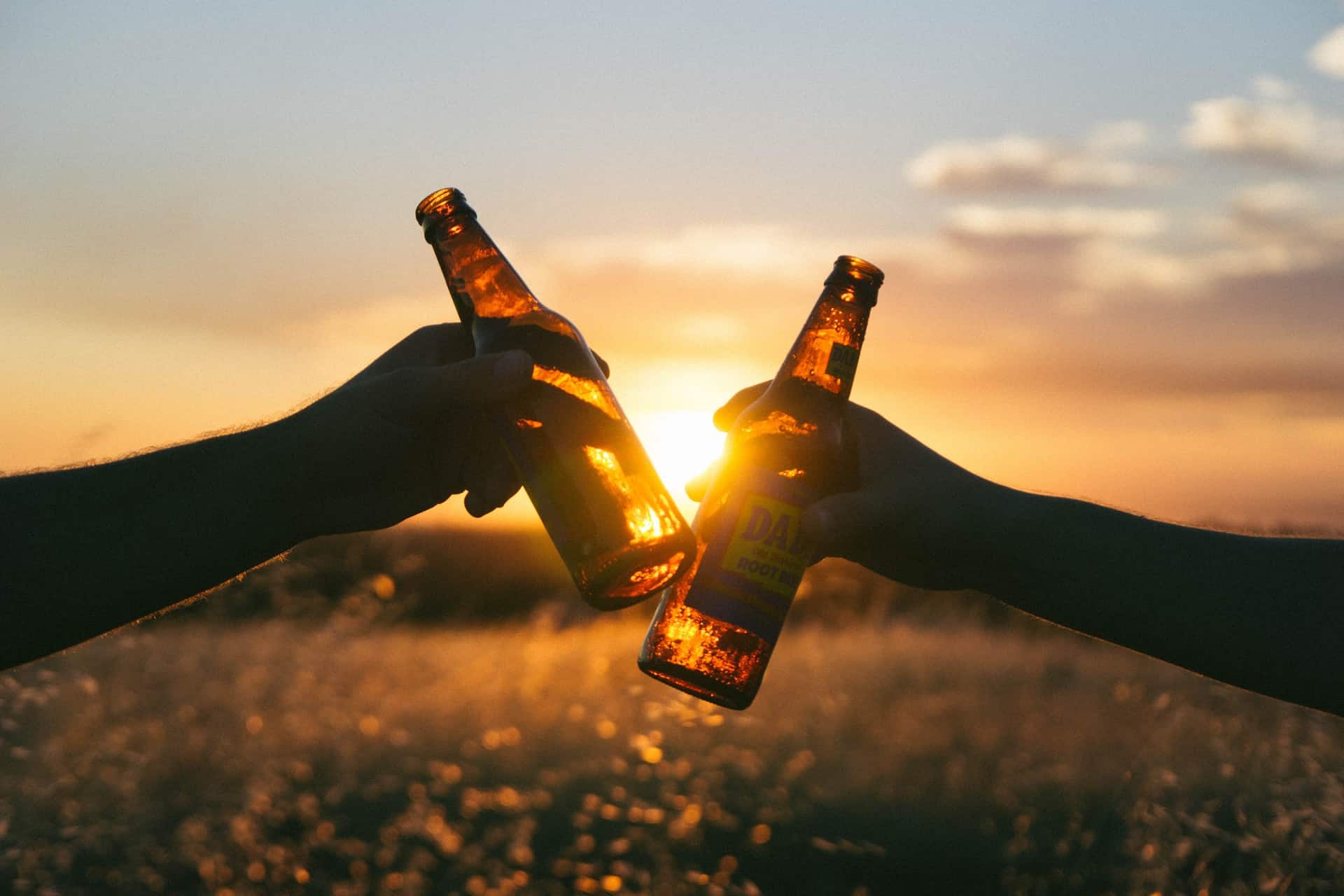 Pacifica Hops for Lagers
The versatile characteristics of this hop variety shines when used in Lagers, although it's also a great choice for Ales. It mixes traditional German hops with New Zealand soil to create a modern classic.
These hops have bright aromatics of citrus, lime, and spice. The balance between alpha and beta acids is 7-9% in both.
Rakau Hops for Orchard Fruit Flavors
The best thing about this hop varietal is that it lends its crisp, orchard fruit flavor to any style beer, and does it with proficiency. It came out of a New Zealand Hop Breeding program and can be used as a bittering agent or for added aromatics.
You'll notice friendly orchard fruits as well as pine and apricot with a moderate alpha acid range of 10-12%. Try Surf Brewery's Shaka Rakau out of Ventura, California for a taste of Rakau hops.
Saphir Hops for Sparkling Aromas
This varietal is sometimes called Hallertau Saphir, Saphire, or Sapphire. It has one of the lowest alpha acid contents in the world, so it's a single-use hop for aroma only. There's a sweet tangerine citrus bouquet with only a little spice, making it perfect for Witbiers, Wheats, and Belgian Ales.
Serebrianka Hops for Tobacco Aromas
Not only is the name fun to say, but it's one of the only varieties of hops that lends a distinct tobacco aroma. Mixed with earthy black tea and herbs, this varietal works wonders in a Porter, Stout, or Dark Ale.
Sorachi Ace Hops for Japanese Flare
This varietal has an alpha acid range of 10-16%, so it's used commonly as a bittering agent that produces sharp bitterness. However, its unique aroma containing cilantro, dill, citrus, and lemon is distinctly Japanese.
Summer Hops for a Taste of Summer
These hops lend a wonderful fruity aroma of apricot and melon with just a bit of citrus, so they work well in Wheats, IPAs, and American Ales that are best consumed in the summer months. They're light and refreshing and have a normal alpha acid range of about 6%.
These are best used in the dry hopping process because it brings the melon and stone fruit characteristics to the forefront of the brew.
Teakmaker Hops for Antibiotic Properties
What makes Teamaker hops so unusual is their versatility in making more than just beer. Because they contain antibiotic properties, you can also use them to create tea, food, and medicine. Be prepared that while they have a very low alpha acid content often less than 1%, they have one of the strongest aromas out there.
Zappa Hops are Wild and Free
Much like the music that Frank Zappa makes, these hops are so wild and free that they're tough to describe. They can be minty and savory or they can contain aromas of passionfruit and fruity pebbles. They're great in whirlpool and dry hopping and work exceptionally well in milkshake IPAs, Pale Ales, and other fruit-forward styles.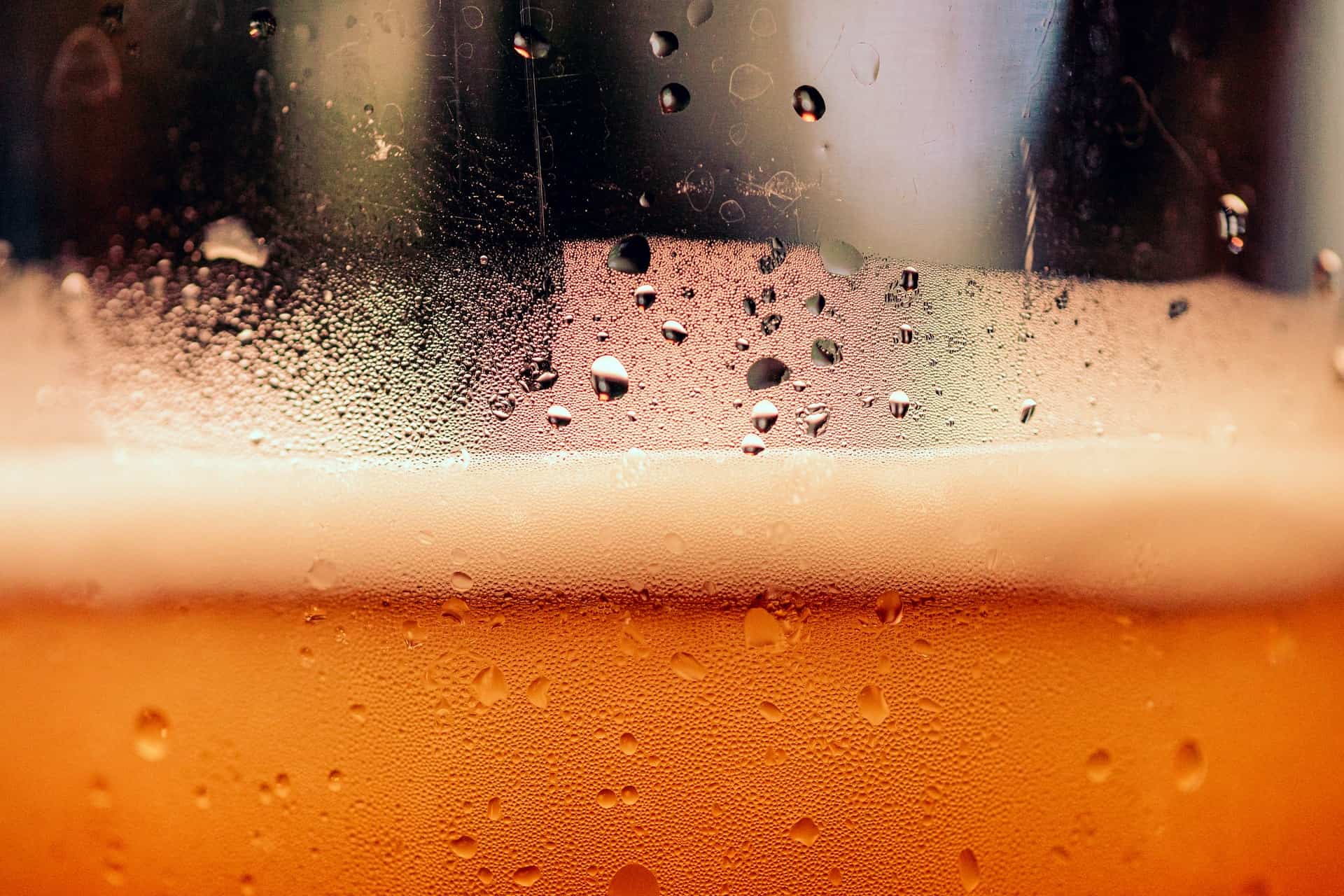 FAQs
If you're on the prowl for just the right hop varietal, it can be tricky because there are so many. These frequently asked questions may give you a better idea of which you should try next.
Question: What are the Most Popular Hops?
Answer: The most popular hops in use today are Cascade, Citra, Mosaic, Magnum, Amarillo, Centennial, Simcoa, and Saaz. While there are plenty of other hops that are used quite frequently, these produce the most demand.
Question: How Many Types of Hops are There?
Answer: This is a difficult question to answer because there are almost too many to count. There are roughly 80 types of hops plants, but that doesn't include cross-breeds, new discoveries, and unique lab creations. There are always new breeds being developed and bred.
Question: What are the Five Noble Hops?
Answer: The five original noble hops are English Fuggles, Liberty, Mt. Hood, Vanguard, and Willamette hops. There is another group of "nearly noble hops" that includes English Fuggles, East Kent Golding, Hersbrucker, and Styrian Goldings.
Question: What are the Three Categories of Hops?
Answer: Hops are either bittering hops, aroma hops, or both. Hops that contain a high range of alpha acids are known as bittering hops, while low alpha acid ranges are aroma hops. There are hops that do a good job of both, but only the brew master can decide how to use them.
Question: Do All Beers Have Hops?
Answer: Every beer on the market today has hops. Failing to add hops during boiling creates a liquid called gruit. You can add yarrow, juniper, heather, or bog myrtle instead to create a more flavorful gruit, but it's a matter of personal preference.
Final Thoughts
While there are plenty more hop varieties than these, you're likely to find one or two favorites from this list as well as something new to try. Hops can be bitter or sweet with subtle or strong aromas of nearly anything. To find the right hops for you, you may have to try a few, but select hops that sound appealing and will compliment your brewing style.4
Continue reading related hops guides and reviews: