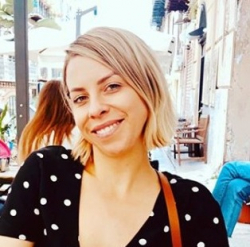 Latest posts by Jodie Chiffey
(see all)
The reason I started experimenting with Vojvodina hops is that this hop is massively underused both commercially and by homebrewers.
I love trying out lesser-known types of hops, and I'm also a big fan of crafting up ales and lagers using the main noble hops (Hallertau Mittelfrüh, Saaz, Spalt, and Tettnanger).
When I discovered that Vojvodina is a European hop with a noble background, I couldn't wait to get my hands on some to find out how it performs in a homebrew recipe.
My Vojvodina hops guide will take you through what you need to know about his hop, including its flavor profile, what types of beers it is suited to, and I'll also look at some substitutes you can use instead.
Bottom Line Up Front
I have found Vojvodina hops to provide pleasant notes of cedar and tobacco, with some citrus and a spicy aroma. While it is very underused, and many homebrewers aren't aware it even exists, I recommend experimenting with this hop to create some unique IPAs, English bitters, porters, and dark lagers.
Pros and Cons of Vojvodina Hops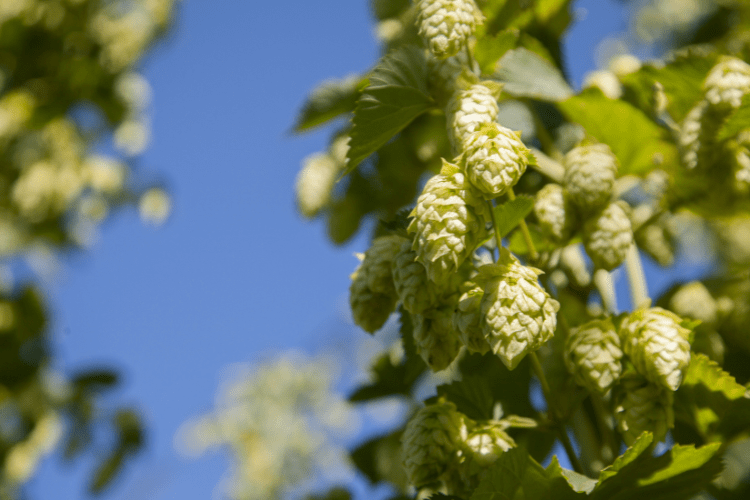 Pros
Relatively unknown hop that can create a unique twist to homebrews
Suitable for darker lagers, IPAs, bitters, and porters
It has a noble background coupled with notes of cedar, tobacco, spicy and citrus
Dual purpose hop that can be used for mild bittering and aroma
Cons
This hop isn't very popular, so it can be difficult to buy
History of Vojvodina Hops
Vojvodina hops were originally bred at the Institute for Agricultural Research in Bački Petrovac, which was part of Yugoslavia (now an autonomous region in Serbia).
These hops have been around since the 1960s, and they were bred with Northern Brewer and a Goldings-type hop. Vojvodina is quite an unknown hop, even for more experienced homebrewers, and it has never really exploded in popularity.
However, some brews have been crafted with Vojvodina, and its characteristics lend themselves to both bittering and aroma for various drinks such as IPAs, porters, and bitters.
Flavor Profile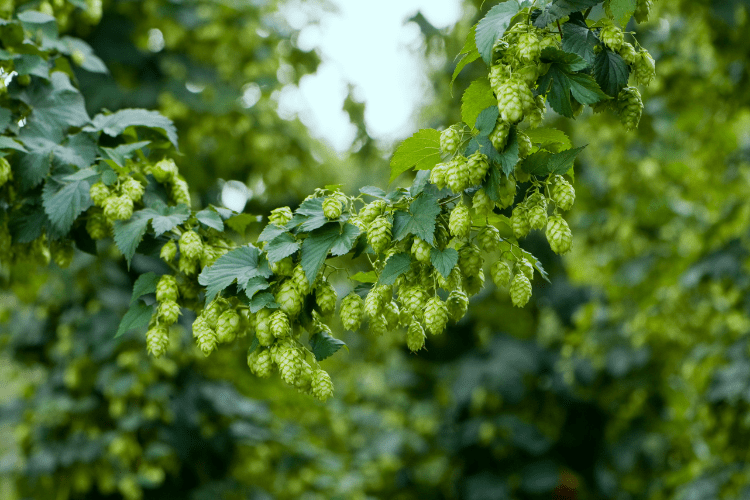 I have found that Vojvodina hops do have a pleasant aroma and flavor profile, and you can undoubtedly experience its links to Northern Brewer.
I think that this hop could be used for bittering if you want a particularly mild bitter finish. The alpha acid content isn't massively high, but I have found this hop can add a pleasant bitterness to ales.
However, you can also use Vojvodina to add aroma to certain homebrews.
Some of the notes I find with Vojvodina hops include a dominant woody smell coupled with cedar and tobacco. However, the main reason I began using Vojvodina hops is that I found out that it has a noble background.
I could definitely pick up noble notes in this hop, such as an earthy and spicy aroma, although I think they come across a bit fiercer than Northern Brewer and the higher Myrcene content promotes a more citrusy and fruity flavor.
How to Grow Vojvodina Hops
The good news about Vojvodina hops is that you can grow them yourself if you want, as there are no restrictions on this hop, and the rhizomes are available.
Vojvodina is a hop variety that produces a high yield which is great if you want to grow these yourself. The growth rate is pretty high with this hop; you will need a decent amount of space. Compared to similar hops such as Northern Brewer, Vojvodina does have an impressive yield.
This is one of the easier hops to grow as it is resistant to downy mildew, and the hops store quite easily.
If you haven't grown hops before or want expert guidance on the process, look at my guide on how to grow hops. This will give you all the basics, tips, and tricks to get the most out of growing your own hops at home.
What Kind of Beers Can You Make from Vojvodina Hops?
I feel like Vojvodina is a very underused hop, and it perhaps comes from the fact that not many people have heard of it. Originating from the former Yugoslavia probably hasn't helped, but I wanted to find out for myself how this European hop performs.
So, in my experience and considering this hop's flavor profile and noble characteristics, here are some drinks you can craft with Vojvodina.
IPAs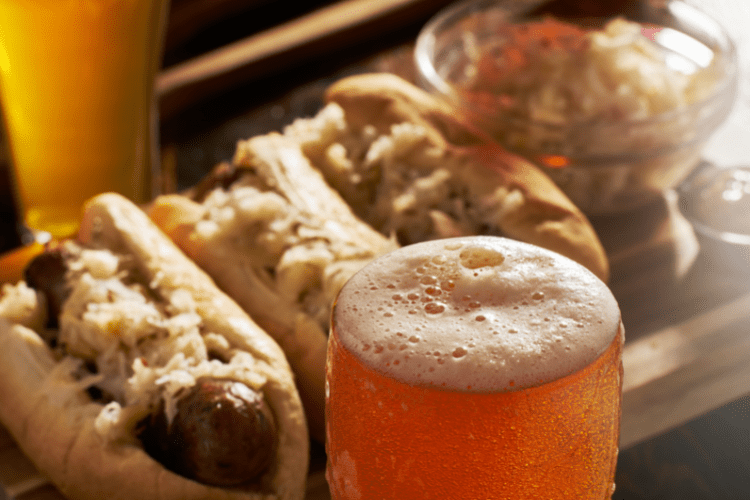 I rarely find a hop that isn't suited to making an IPA, as it is one of the most versatile homebrews you can create.
Due to the higher than usual Myrcene content, I think the citrus notes make this hop ideal for brewing a delicious IPA. Other flavors such as woody overtones can also help create an enjoyable IPA.
If you make an IPA with Vojvodina, I think Cascade is a solid hop that will help complement the noble elements. Cascade has lovely floral and spice notes with a tangy grapefruit finish, and I think this would work really well in combination with Vojvodina.
I also think you could consider Magnum hops with Vojvodina to create a fabulous IPA. Magnum is relatively mild and generally only used for bittering, so it can help to unleash the more robust flavors in Vojvodina and help it stand out on its own in a homebrewed ale.
Bitters
This English-style pale ale is ideal for a light drink, and I think Vojvodina would work well if you want to create a bitter ale at home. With a reasonably low to average alcohol percentage (bitter ales typically range from 3-5% alcohol), it is ideal for a pint on a sunny afternoon.
Bass Ale is a bitter that uses East Kent Goldings which is quite similar to Vojvodina. In fact, you can substitute East Kent Goldings for Vojvodina, but I'll explain that a little later on.
Usually, with a homebrewed bitter, you are looking to create a milder flavor which I think Vojvodina hops can offer. Again, Vojvodina is a pretty underappreciated and underutilized hop, so it can help you to create a somewhat unique bitter ale.
Porters
Porters have a long history, being first brewed in England over 300 years ago. Even though the recipes have developed over that time, many main characteristics remain, and I always feel a sense of history sitting down to a good porter.
I reckon you could easily use Vojvodina, with its spicy and cedar notes, in a porter, and I suggest you give this hop a try if a homebrewed porter is next up on your list. Porters can be pretty heavy drinks, and I certainly can't drink a lot of them in one sitting; however, the lighter characteristics of Vojvodina can help make a slightly lighter porter.
It can be challenging to come across commercial brews that use Vojvodina hops; however, Remember the Porter from the sadly closed Pointless Brewery was one example of a commercial porter that used this hop.
Dark Lager
Finally, I would consider using Vojvodina hops in a dark lager.
I always find these brews to work best when you use noble hops – hence why Saaz and the other noble hops are commonly used. However, Vojvodina does have specific noble characteristics, and I think the cedar, tobacco, and spice notes could work in a Dunkel.
While the predominant ingredients in darker lagers are malt, you can add in some interesting flavors with some hops. So, if you are up for a little bit of experimenting, add some Vojvodina hops to your next dark lager recipes, and let me know how you get on.
Acid and Oil Composition for Vojvodina Hops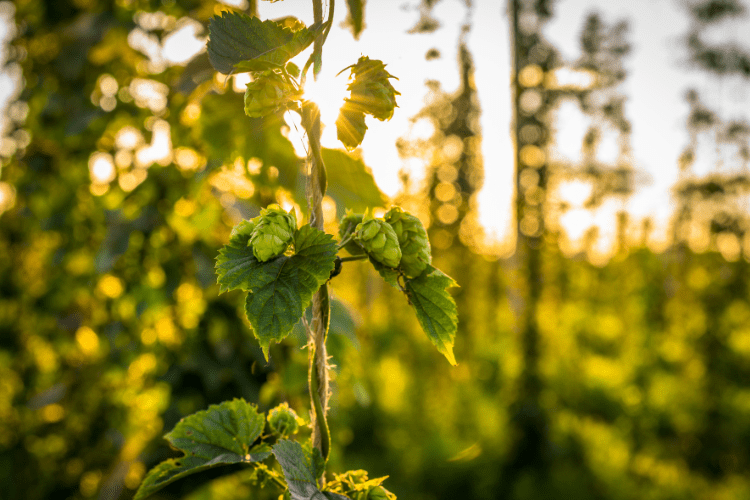 | | |
| --- | --- |
| ALPHA ACID (%) | 6 – 10.5% |
| BETA ACID (%) | 2.3 – 4.7% |
| TOTAL OILS (mL/100g) | 0.6 – 1.4 ml/100g |
MYRCENE

 

(flavors – citrus, fruit)

67.0%
HUMULENE

 

(flavors – wood, spice)

13.0%
CARYOPHYLLENE

 

(flavors – pepper, herbs)

5.0%
FARNESENE

 

(flavors – floral, fresh)

0-1%
Alternatives to Vojvodina Hops
I have found that Vojvodina isn't always the easiest hop to get your hands on, and it isn't used that widely either commercially or as a homebrewing ingredient. I suppose this is why I am so intrigued with it. However, if you are struggling to find Vojvodina hops, here are two alternatives you can use as substitutes.
Northern Brewer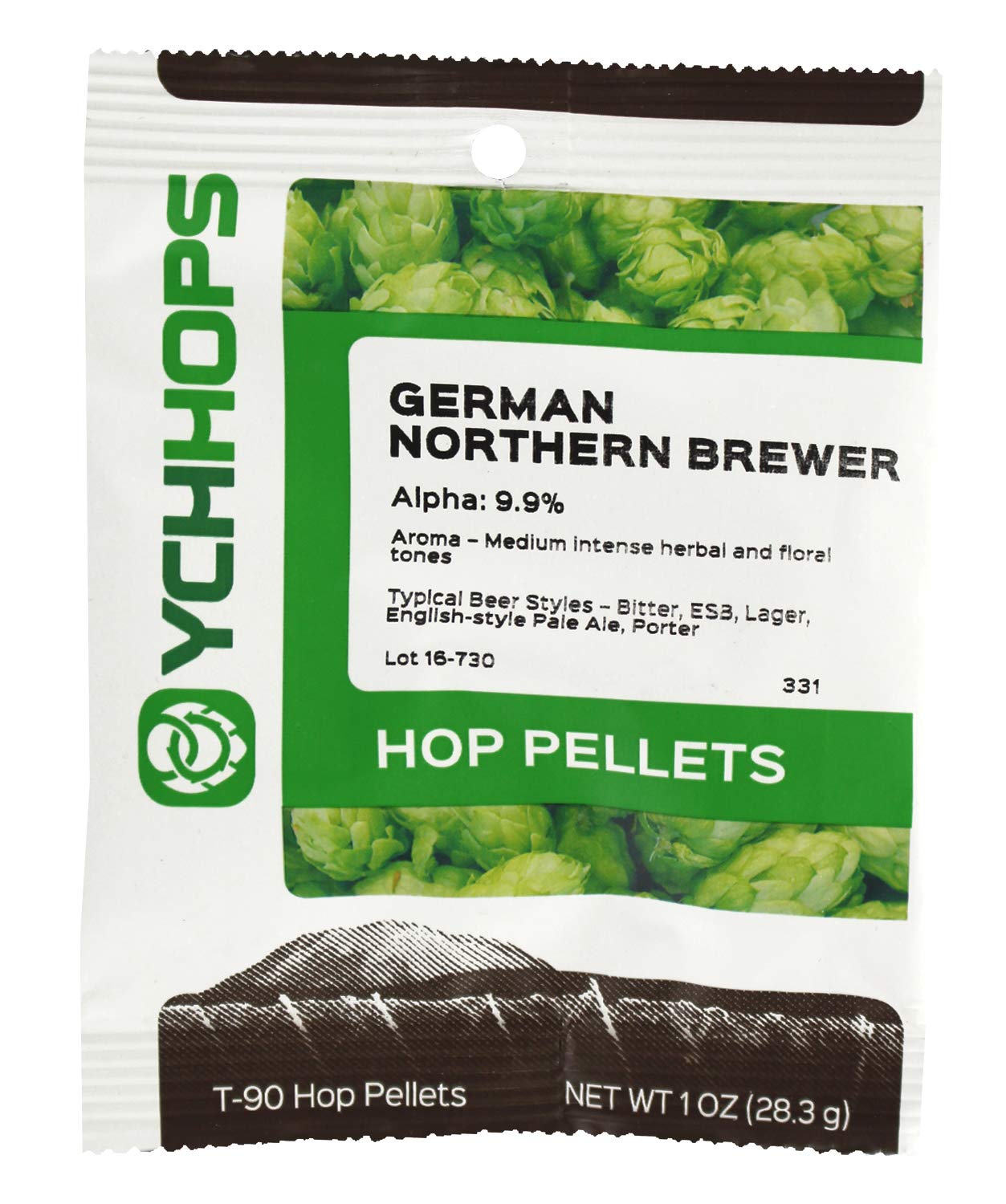 I think the most obvious hop replacement for Vojvodina is Northern Brewer, and the two hops share many similar characteristics.
You will find Northern Brewer in a ton of European-style ales and beers. The European version of the hop was initially bred in England; however, it is predominantly grown in Germany these days. Northern Brewer imparts a similar woody aroma to Vojvodina, and I think this hop is very versatile in the type of homebrews you can make.
For example, I have found a lot of success using this hop in porters as its heavier than average flavoring helps create a richer drink. However, you can also use this hop in darker lagers and many types of ales, including English ales and bitters.
It is easy to get your hands on Northern Brewer hops, so if you find it challenging to locate Vojvodina, I suggest picking up Northern Brewer as a substitute.
Pros
Widely available hop used in many European-style beers
You can use Northern Brewer in ales, lagers, porters, and bitters
Provides similar flavors and aroma to Vojvodina
Cons
Flavors aren't as intense as Vojvodina
East Kent Goldings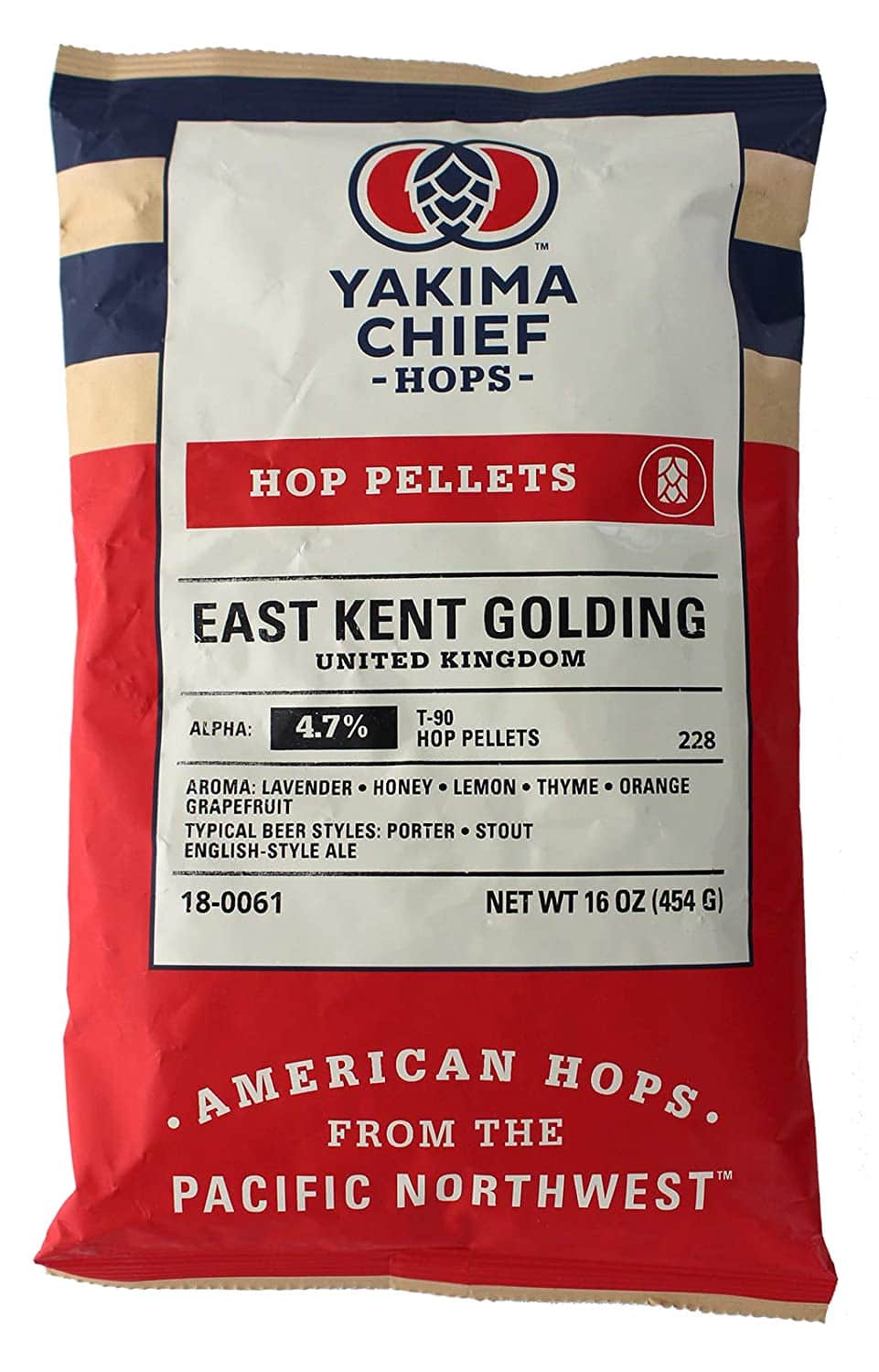 East Kent Goldings hops have a long tradition from the late 1700s. It is often described as the "ultimate English hop," and it has been used in a ton of English ales and beers.
Having used both East Kent Goldings and Vojvodina, I think there are enough similarities between these hops to make East Kent Goldings a decent substitute, although you will notice some differences.
I have found East Kent Goldings hops to have a spicier nature compared to Vojvodina. I also think that East Kent Goldings has heavy notes of lavender and thyme, and you will pick up some sweet honey notes.
I think this hop works great in many lighter beers, given its aroma and flavor profile. You can make some crisp and refreshing pale ales, English ales, and bitters, and it also works in many darker lagers.
One of my favorite reasons to use East Kent Goldings is to conjure up a Christmas ale with a decent spiciness, and it is almost a tradition of mine to use this hop around at Christmas time.
Pros
Hop that goes back centuries
It can be used for various homebrews, including ales, dark beer, porters, and bitters
Widely available hop that offers a spiciness with a sweet finish
Cons
It isn't exactly the same as Vojvodina, but it is pretty similar
Vojvodina Hops Guide: FAQs
Question: What do Vojvodina Hops Taste Like?
Answer: Vojvodina hops have certain noble hop elements. They bring a woody flavor with a noticeable spiciness coupled with cedar and tobacco. This hop is a dual-purpose hop that can be used both for mild bittering and adding aroma to beers and ales.
Question: What Drinks Can I Make with Vojvodina Hops?
Answer: Vojvodina hops allow you to make different types of homebrewed beers and ales. I think the acid and oil composition, alongside its flavor profile, allows you to make homebrews such as IPAs, porters, stouts, darker lagers, and English bitters.
Question: Why is Vojvodina Hops not More Popular?
Answer: Some people think a lot of this is because the name is hard to pronounce! Unfortunately, Vojvodina hops haven't really taken off in commercial popularity, although some homebrewers find that it offers a unique edge to certain beers and ales.
Question: Where are Vojvodina Hops from?
Answer: Vojvodina hops are originally from the former Yugoslavia as they were bred at the Institute for Agricultural Research in Bački Petrovac, which is now an autonomous region in Serbia.
Question: Can I Grow My Own Vojvodina Hops?
Answer: Yes. Vojvodina hops rhizomes are available, and this means you can grow this hop at home as there are no restrictions. Be wary at Vojvodina is a fast-growing hop and generally produces a high yield. It is resistant to downy mildew.
Question: What are the Best Substitutes to Vojvodina Hops?
Answer: If you find it challenging to buy Vojvodina hops or want to use something similar with a slightly different flavor profile, I recommend opting for either Northern Brewer or East Kent Goldings.
Conclusion: Vojvodina is a Relatively Unknown Hop but One that is Worth Experimenting with
Having used Vojvodina hops in a few homebrew recipes, I do think it is worth experimenting with. Even though I don't think Vojvodina brings anything revolutionary to the table, it isn't a bad hop, and I enjoy the smoky and spicy flavors coupled with some citrus, and you can notice its noble background.
I probably wouldn't use this hop again for bittering as its alpha-acid content is a bit low, but if you happen to come across some Vojvodina hops, by all means, use this as an aroma hop to create some experimental ales, darker beers, bitters, and stouts.