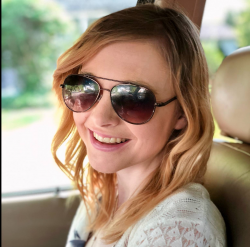 Latest posts by Erin Jamieson
(see all)
While IPAs have been popular for a while, in recent years, they've been connected to a surge in craft beers, exciting flavors, and a thriving brewing community. They also happen to be quite profitable – as is the case for companies like the Sierra Nevada Brewing Company.
But what is an IPA and why are these beers so popular? Consider this your IPA Guide to different IPA types and how to select one. I'll even give you my recommendations for food pairings and where to buy some of the best IPA beers.
What Is an IPA?
An IPA, also known as an India Pale Ale, is a type of ale known for its strong hop character. India Pale Ales were first developed by British Sailors with the East India Company. The addition of extra hops kept their beer fresh during long trips at sea.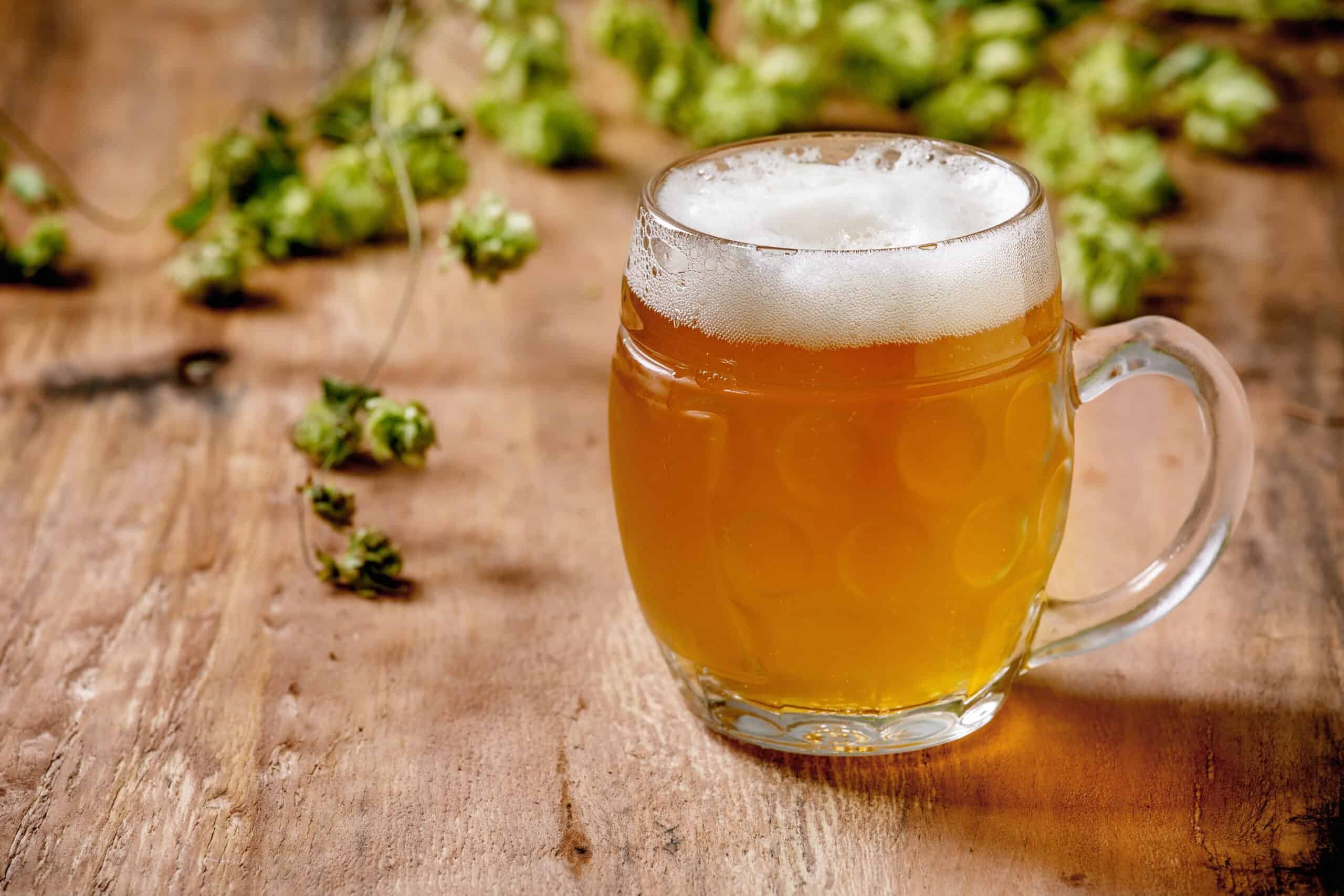 What Is an Ale?
To fully understand what an IPA is, it's helpful to understand what ale is. Ales are a type of beer that is made through warm fermentation. This warm fermentation process results in a top fermentation and beer that can typically be consumed within a few weeks, rather than matured as some beers are.
Why Are IPAs Popular?
You will see an IPA at nearly every brewery you visit. Some breweries even specialize in IPAs. So, why are they so popular? People love IPAs because they're full of flavor. They're also one of the first beer styles that emerged during the craft beer boom.
IPA Terms to Know
One trip to the local brewery and you'll quickly realize that IPAs are more complex than you think. Not only are there a variety of IPA styles, which we will cover later, but there's an IPA lingo that may be strange to outsiders. Here are a few crucial words in the IPA dictionary.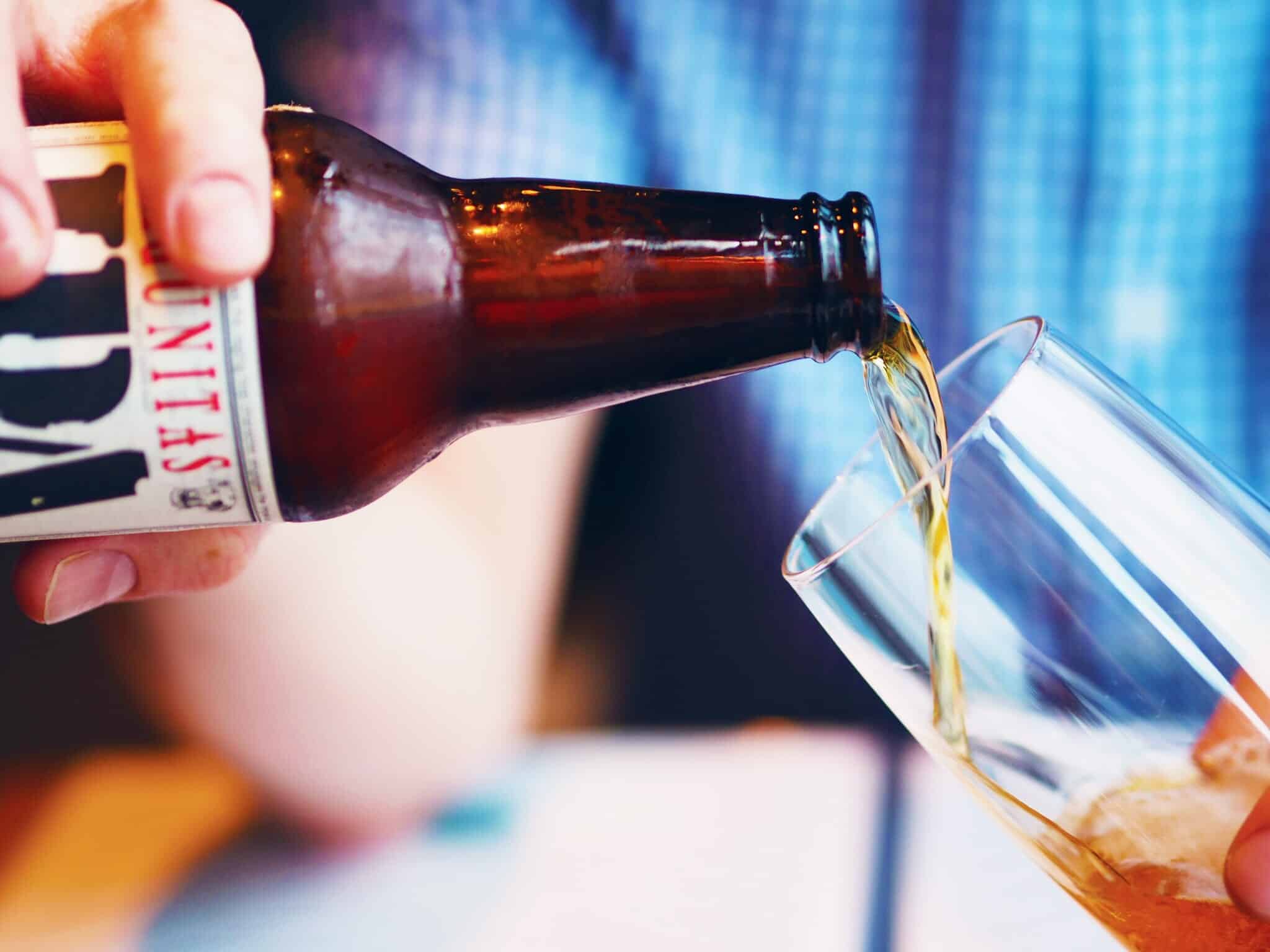 Dry-Hopped
There are two ways brewers can add hops: to boiling beer or in the fermented beer. 
Dry-hopping an IPA means the hops were added to the fermenting beer. This process amplifies the unique hop characteristics, resulting in a stronger flavor and aroma without adding more bitterness.
Keep in mind, terms such as double and triple dry-hopped have no exact meaning. Brewers usually use these terms as a marketing ploy, so be sure to ask a brewer about their brewing process.
However, single-hopped IPAs are different.
Single-Hopped
As the name suggests, these beers are brewed with only one hop variety. These hops are usually added to every step of the brewing process: boil, finish, and some are even dry-hopped for the hop type.
Wet-Hopped
Wet-hopped IPAs (also called fresh-hopped and harvest ales) are some of the rarest IPAs. After the hops are in full bloom, they're added to the boil in less than 24 hours. 
Hop season is in late August and September, which is when you can expect to find wet-hopped beer. These beers are worth seeking since they're fresher and have a brilliant flavor. Drinking a wet-hopped IPA is definitely worth it for all IPA fans!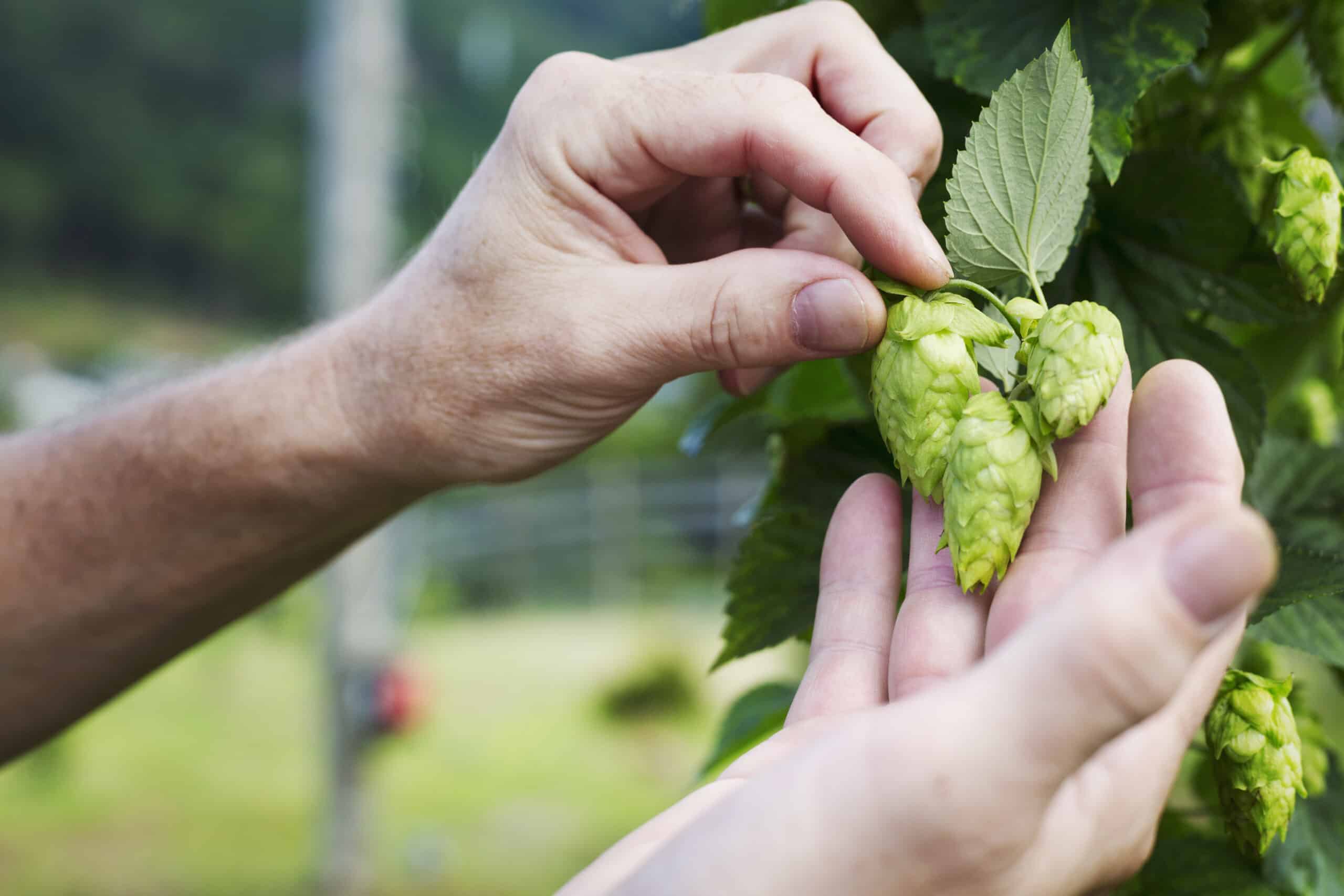 Imperial/Double IPAs
You may see imperial and double IPAs at various breweries. Understand they're the same thing.
These IPAs have a higher hop concentration. More malts are added to balance the flavor, which is why these beers have a higher ABV. Imperial/Double IPAs have at least 7% ABV, usually even more.
Do IPAs Have a Strong Flavor?
IPA is a type of pale ale but is distinct for a reason. As a general rule, IPAs contain a higher concentration of hops, leading to bolder flavors, often accompanied with citrus and fruity notes.
Of course, it's also important to keep in mind that an IPA can range in style depending on the specific type of IPA. More on that later! 
Do IPAs Have More Alcohol?
This depends on the beer you're drinking. IPAs don't always have stronger alcohol content, as one might assume.
First, let's look into why some beers have a stronger ABV than others. I'll try and explain the scientific process in layman's terms. During the fermentation process, the yeast eats the sugar from the malted grain. 
Then, yeast converts this sugar to alcohol and CO2. The more sugar the yeast eats, the more alcohol it produces.
In other words, the maltier the beer, the higher the ABV.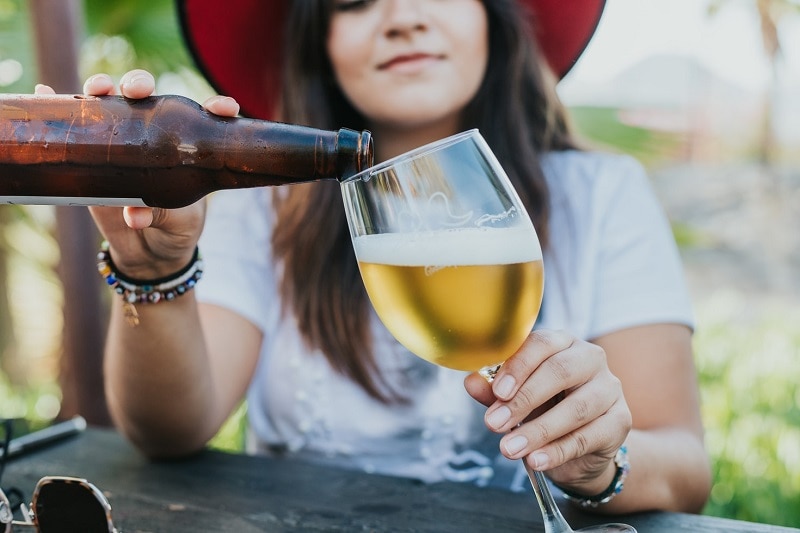 If you want an IPA that has a high ABV, choose a maltier style. Imperial/Double IPA, black IPA, and some West Coast IPA styles are good examples of high-ABV beers.
Again, not all IPAs feature a large malt profile, so not all IPAs have a high ABV. If you're looking for an easy-drinking IPA, choose a session IPA. These usually don't exceed 5% ABV.
What Are the Different Styles of IPAs?
There are a lot or different styles of India Pale Ales that fall under the IPA umbrella. Let's look at some of them below. 
West Coast IPA
West Coast IPA gets its name from the American West Coast where it originated. It's bold, dry, and incredibly hoppy. West Coast IPAs tend to be very bitter with strong citrus and pine notes. 
Food Pairings
West Coast IPAs are great with fatty meats, like brisket. They're also great with spicy foods. I like to pair them with tacos!  
My Picks
These West Coast IPAs are bold but still balanced
West Coast IPA – Green Flash Brewing Co: A deep amber IPA full of grapefruit zest bitterness, citrus, and pine notes. Buy Here.
Dankful IPA – Sierra Nevada: Dankful is a super hoppy, dry, bitter but balanced IPA from Sierra Nevada. It's full of resinous aromas and piney flavors. Buy Here.
East Coast IPA
East Coast IPA tends to be sweeter and maltier than its West Coast counterpart, though it still has a citrusy or spicy hop kick to it.  East Coast IPAs are similar to English IPAs, and for a while they seems less popular than West Coast IPAs until they led directly to the super popular New England style IPAs. More on those in a minute! 
Food Pairings
East Coast IPAs go great with your favorite pub foods! Burgers, fish and chips, and even poutine are great pairings. 
My Picks
East Coast IPAs tend to strike more of a balance between malty sweetness and hop bitterness. 
Jai Alai – Cigar City Brewing: An extremely well-balanced IPA with a ton of citrusy hop aroma and flavors. This doesn't have the knock-you-out bitterness of some West Coast IPAs. Buy Here.
East IPA – Brooklyn Brewery: Nearly a perfect expression of the East Coast IPA style, this beer is well rounded with aromatic hops and toffee malts. Buy Here.
New England IPA
If you've ever seen a beer labeled "Hazy IPA" or "Juicy IPA," chances are it was a New England IPA. New England IPAs (Or NEIPAs) are intentionally hazy and often have a creamy mouthfeel. They tend to be juicy and full of tropical fruit flavors and less dank or citrusy hop bitterness than West Coast IPAs. 
Food Pairings
New England IPAs are great with fried chicken, crunchy salads, and even vanilla ice cream!  
My Picks
Here are some of my top picks for hazy IPAs! 
Juice Bomb – Sloop Brewing: Juice Bomb is a super juicy NEIPA full of citrus hop notes and tropical fruit flavors. Buy Here.
Hazy Little Thing IPA – Sierra Nevada: This is a super accessible, delicious NEIPA. It's got plenty of bright citrus flavors of grapefruit, tangerine, and orange, but it also has notes of tropical mango and pineapple. Buy Here.
Black IPA
Black IPA is a bit an oddity, in that it belies the idea that ale IPAs are "pale ales." The main expectation here is a Black IPA, which is likely to have been first introduced during the 1990's surge in craft brewing in the United States. The alcohol range is five to nine percent.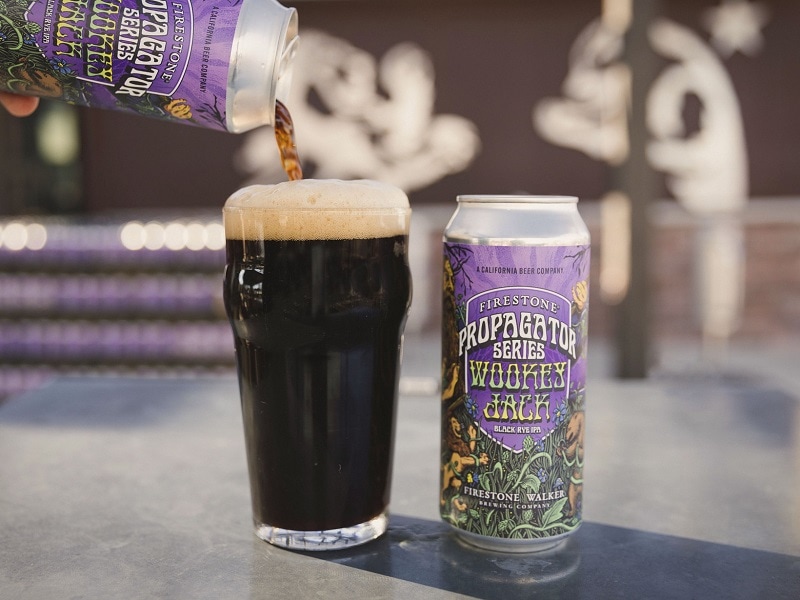 Black IPA is noted not just for its hue– deep brown to nearly black– but for its especially bold hop concentration, with deep malts lending satisfying and intense roasted flavors alongside floral citrus and pine accents.
A Black IPA is not a light summer drink, but a rather intense experience. It's a beer that has avid followers but also is a bit too out there from those accustomed to more traditional ales.
Food Pairings
As you can imagine, Black IPA, with its intensity and complex flavors, is best paired with heavier dishes. I recommend fried food, ribs, butter, or oil-heavy dishes, burgers, game meat or lamb, or even a heavy beef stir fry.
My Picks
New to Black IPA? Here are a few of my recommendations to get you started.
Wookey Jack -Firestone Walker Brewing Company: This black rye-based IPA was a Gold Medal Winner at the 2020 Great American Beer Festival and is intensely bold and complex, but balanced enough to be drinkable. Spicy rye, roasted wheat, and full hops form the flavor profile. Buy Here.
Society and Solitude #2- Hill Farmstead Brewery: American malt barley provides roasted notes with fine carbonation, balanced against Simcoe and Columbus hops for a deep, classic Black IPA. Buy Here.
Route of All Evil- Two Roads Brewing: At 7.5 percent alcohol, this is a slightly less strong, but still bold Black IPA featuring a full body and signature bitter, citrus notes of Northwest hops but with notes of dark chocolate and molasses for a sweeter twist. Buy Here.
Belgian IPA
Belgian IPA is distinguished by American IPA and English IPA styles not based upon its origin- it's actually not popular in Belgian– but for the yeast and process used.
Belgian yeast provides a more clean and crisp, or refreshing finish. Belgian yeast also allows for more expressive bitterness, and an especially dry finish, with an abundance of alcohol, making this among the strongest of ale types. You can expect classic flavors from hops and citrus notes.
Unlike many ales, Belgian-style IPAs are sometimes barrel-aged.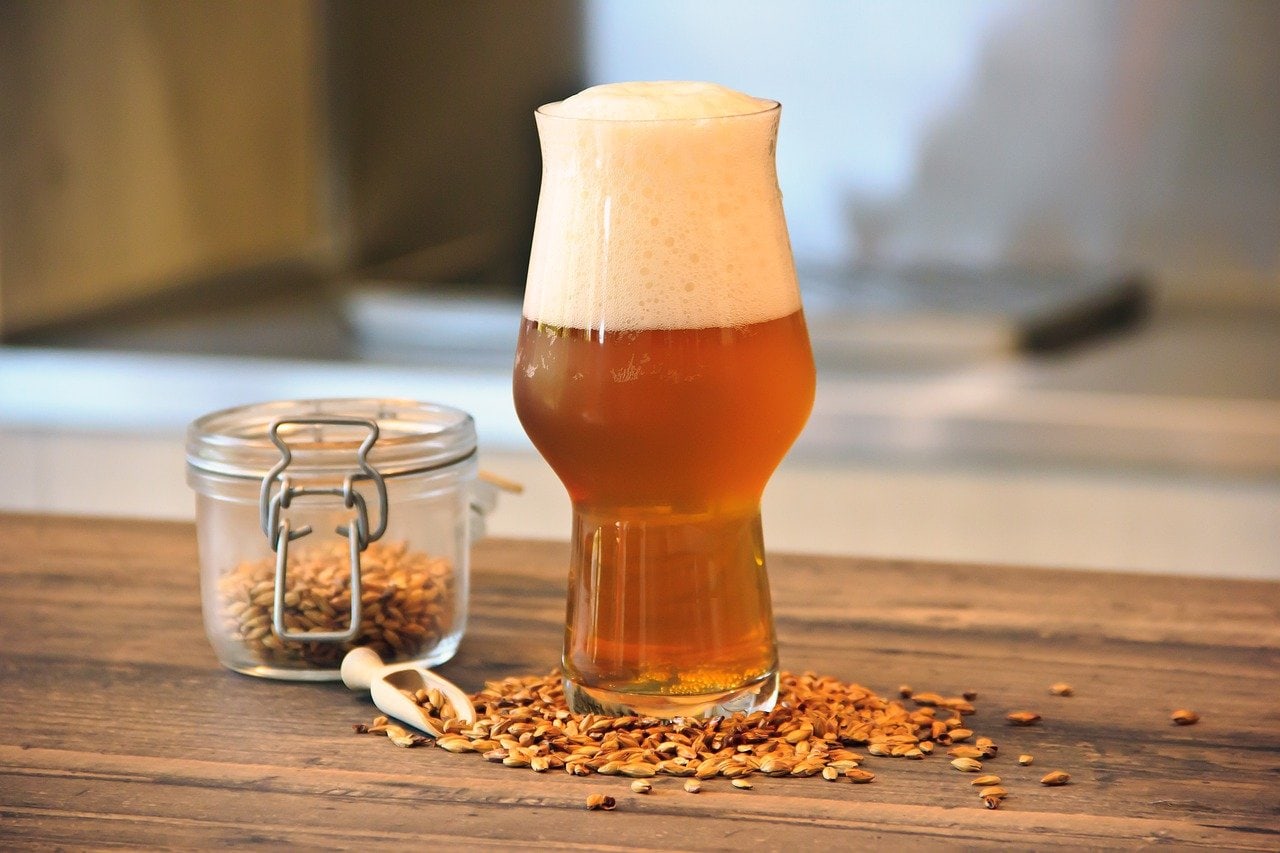 Food Pairings
Due to its dry and crisp, alcohol-rich profile, Belgian style IPAs pair well with a refreshing but bold accent, especially for cuisines that pack some heat, such as Asian, Indian, and Latin American.
Spring rolls, quesadillas, and curies are all excellent options. You can also get by with fruity desserts, including pineapple or strawberry-based desserts.
My Picks
Belgian-style IPAs range in strength, but the good news is that there are different options for different occasions.
Belgian Style Bitter Monk- Anchorage Brewing Company: A 96 point beer, the Bitter Monk features Apollo, Citra, and Simcoe hop, with triple fermentation of notes of oak alongside classic hop flavors for a nuanced, mature, and dry finish. Buy Here.
A Little Sumpin' Sumpin'- Lagunitas Brewing Company: A concentration of 50 percent malted, white puffed, and Belgian roasted wheat lends to toastiness, aromatic hops, with hints of cedar, pine, and citrus notes with a surprising note of cherry and a bold both smooth finish. Buy Here.
Coffee IPA
Like your coffee as much as I do? Then you may want to look into the emerging Coffee IPA. Inspired by the American coffee obsession, Coffee IPA ranges greatly in terms of how strong it is and generally has moderate concentrations of hops.
Coffee is also being used in lagers, but the IPA coffee styles are still noted as versatile, with a balance of hops and coffee notes. While coffee lager leans sweeter, IPAs are more expressive and bitter- and an interesting complement to a meal or dessert.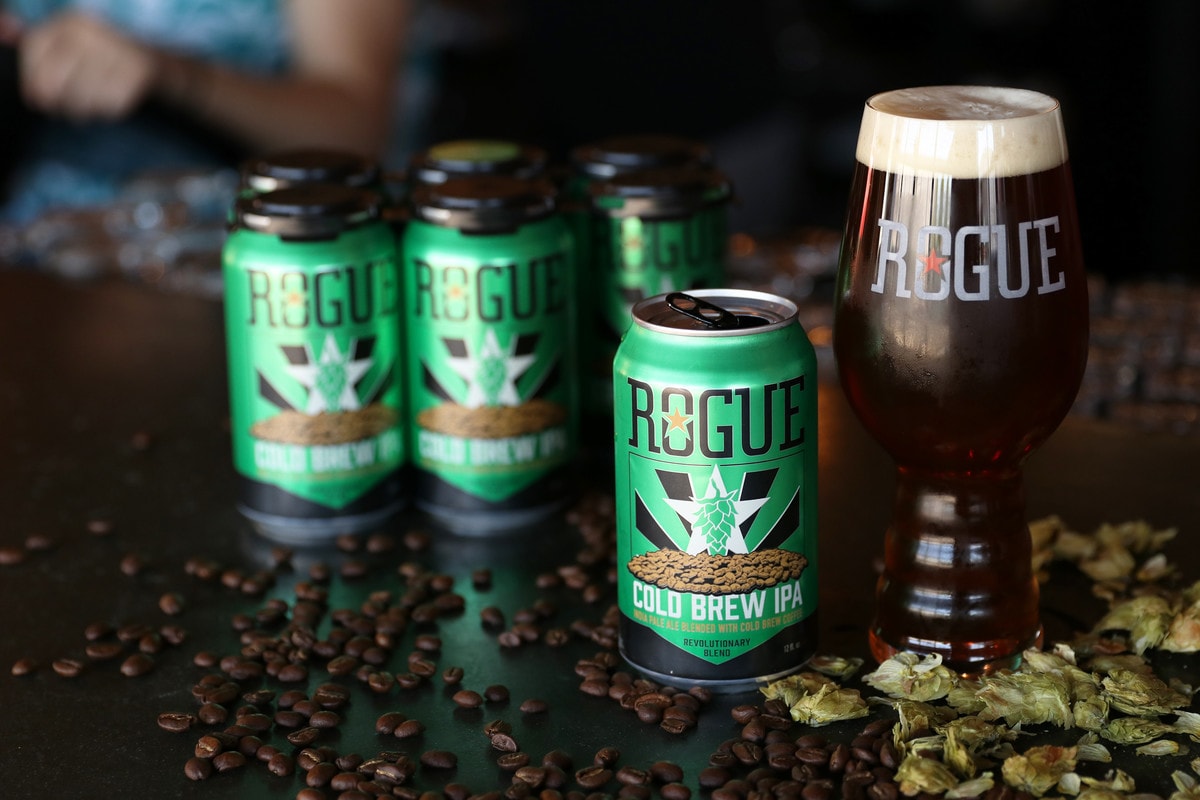 Food Pairings
Pair coffee style IPAs with grilled vegetables and lighter meats, such as roasted chicken and pork tenderloin. Ice cream-based desserts also work well, and, in some cases, accented and aged cheese.
My Picks
Coffee IPAs range quite a bit, meaning you can play with mocha notes or stick to classic coffee flavors.
Stone Mocha IPA- Stone Brewing Company: A bold IPA, that may even appeal to stout lovers, mocha notes linger with Cascade, Citra, and Amarillo hops and classic citrus. Full-bodied, it's a structured and deep IPA that finishes smooth and dry. Buy Here.
La Noche Se Mueve- 3 Floyds Brewing Company: With a deeper gold hue, this coffee-themed IPA features twangy citrus with espresso, with hops carrying forward heavier expressions of coffee with a bitter, dry finish. Buy Here.
Cold Brew IPA – Rogue: If you enjoy a cold brew coffee, you may want to consider a brew like this option from Rogue. A 2016 and 2018 award winner, dark coffee malts combine with Freedom, Rebel and Simcoe hops and express cold brew coffee with a powerful aroma and bold hop bitterness for a refreshing but pronounced finish. Buy Here.
Session IPA
Session IPA is actually quite popular in the United States. The term is thought to be derived from England under World War I, where workers were given drinking time for every four-hour session of a workday. Normally, any ale lower than five percent ABV is considered a Session Ale.
Food Pairings
Session IPAs are great day drinking beers, since they're low in alcohol. They often tend to be light and crisp and go great with fried or grilled foods and spicy dishes. 
My Picks
Sometimes session beers are too light in body and flavor for the average IPA drinker. These don't have that problem.
All Day IPA- Founders Brewing Co: A clean, well-balanced, and complex IPA with notes of citrus and pine. This one is only 4.7% ABV. Buy Here.
Super Session – Lawson's Finest Liquids: A 4.8% ABV India pale ale packed with clean malts and a combination of mosaic and lotus hops. It has citrusy aromas and a ton of tropical fruit flavors. Buy Here.
Double IPA
Double IPA, also known as Imperial IPA, refers to the strength of IPA, so you can buy a Black IPA that is also classified as a Double IPA. Typical IPAs range in an alcohol concentration of around six to nine percent. Double IPAs have higher concentrations of 7.6 percent to 10.6 percent.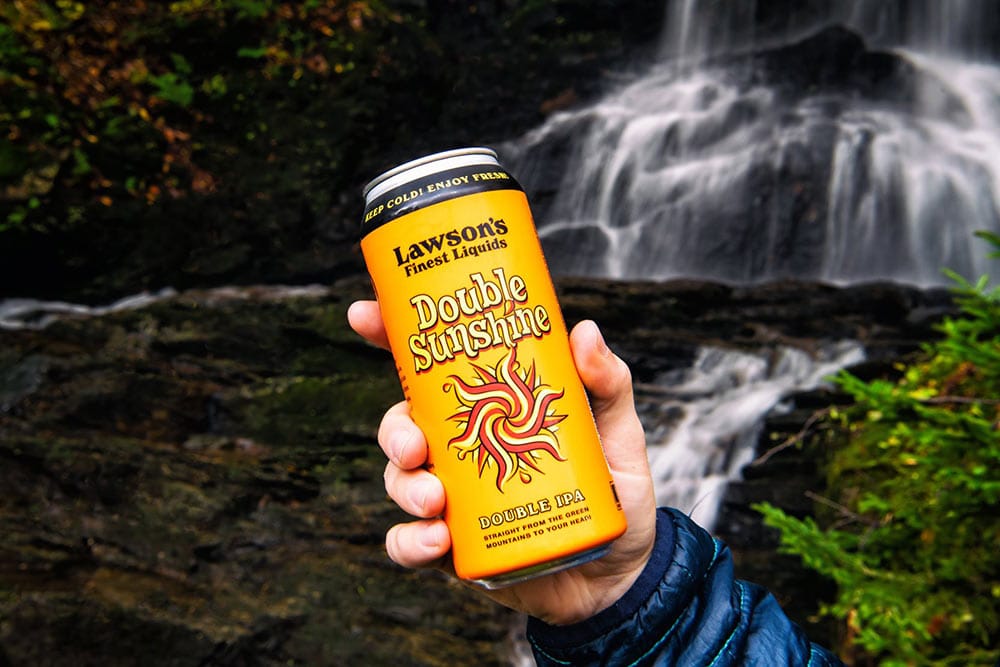 Food Pairings
Strong IPAs, in general, are quite bitter and are well suited for spicy and heavy food, especially those associated with American cookouts and grilling, such as burgers, ribs, pork chops, and even tacos. Zesty sauces are a great compliment.
My Picks
Remember that a Triple IPA is in part labeled based upon marketing– but all of these choices could be great options if you're looking for a strong IPA.
120 Minute IPA- Dogfish Head Craft Brewed Ales: A copper hue with a slight haze, this Triple IPA has a 15 to 20 percent ABV, with expressive high-alpha American hops that carry citrus, pine, and even some floral notes– all with a long, bitter finish. Buy Here.
Hoptimum Triple IPA- Sierra Nevada Brewing Company: Described as 'distinguished but devilishly hoppy,' this Sierra Nevada Brewing Company IPA is bursting with flavor and bold to the point of being aggressive, though the 11 percent ABV is not nearly as high as Dogfish Head's Triple, making for a lingering but smoother finish.
Double Sunshine – Lawson's Finest: This Double IPA is about as subdued of a Double IPA as you can get, with an 8 percent ABV with juicy citrus braided with abundant American hops, making it a great, refreshing drink for Summer. Buy Here.
Check out our complete Triple IPA Guide.
English-Style IPA
English IPAs are bitter, strong, and more abundant in hops. The nature of English hops is different too, providing more earthy and floral notes.
Despite being a strong IPA compared with some American styles, British IPA styles actually tend to come off as more rounded, with a more even balance of hops and malt, though still bitter and expressive.
A bit paler, most English-styled IPAs are of moderate to intense bitterness, with five to seven percent ABV and a clean finish.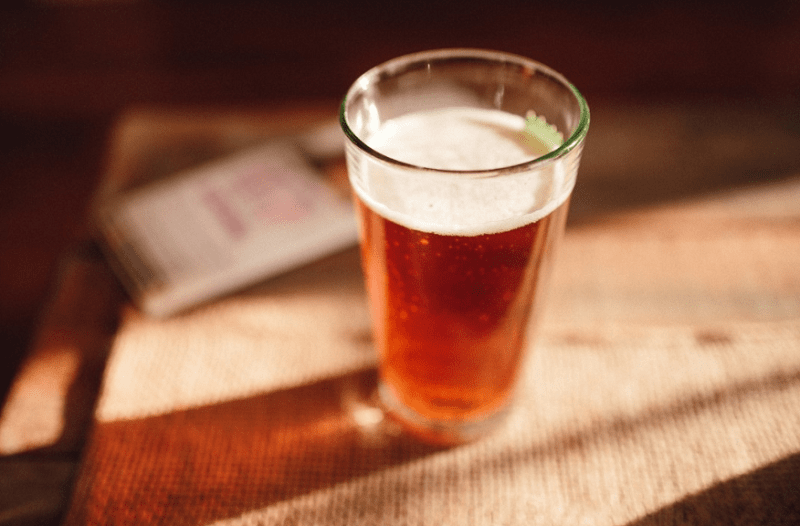 Food Pairings
Food pairing for English styles of IPA in part depends on the strength, with those at around 7 percent suitable for fattier or heavier dishes. Most, however, pair well with cheese and pasta-based dishes, cream-based sauces, and white meats and fish. You can also opt for a spice-laden dessert or side dish.
My Picks
It's a little tricky to find English styles online, but these are two of my favorite options.
IPA- Samuel Smith's Old Brewery: Malted barley and abundant English hops make for a fragrant English IPA with expressive fruity notes and a full body with interesting complexity. Buy Here.
Commodore Perry IPA- Great Lakes Brewing Company: This English-style IPA was a 1992 Bronze Medal Winner at the World Beer Championships and is bold, hop-forward, and accented with malt flavors. Buy Here.
Fruit IPA
In many ways, Fruit IPA is self-explanatory in the same way that Coffee IPA is. While many IPAs tend to feature citrus or tropical fruit notes from the hops, Fruit IPAs have extra fruit added so it becomes the dominating flavor, alongside hop bitterness.
Some Fruit IPAs also fall into other categories, but just like Coffee IPA, Fruited IPA is a specialty IPA meant to focus on certain flavors. 
Food Pairings
Cheese-based and spicy dishes reign supreme as food pairings for Fruit IPA. Aged cheese with a bit of tang, hot peppers, and Latin American and Asian dishes are excellent options. Accent by squirting lime over your dish– and maybe even a splash in your drink.
My Picks
Fruity IPAs are quite popular, so you won't be hard-pressed to find an option, but these are a few that caught my eye.
Citradelic Tangerine IPA- New Belgium Brewing Company: A golden hue with expressive aromas of citrus, tropical fruits, and pine-like hops, there's a pleasant blend of sweet and bitter notes, all with a smooth, light, and dry finish. Buy Here.
Grapefruit Sculpin- Ballast Point Brewing: A 7 times award winner, this IPA is for grapefruit lovers, with bitterness, citrus tang, and that signature grapefruit zest. Buy Here.
Other Specialty IPA Styles to Check Out:
Sometimes it seems like craft brewers are coming up with new styles of beer every week! Here are some specialty IPA styles that didn't make the list above: 
Sour IPA
White IPA
Rye IPA
Red IPA
Brown IPA
Milkshake IPA
Alternatives to the IPA
Let's face it, not everyone likes IPAs. Actually, there are as many passionate IPA-haters as there are IPA enthusiasts! If you want to explore more craft beer styles without drinking IPAs, here are a few other styles I recommend:
Pale Ale
If you want a lighter ale, definitely choose the pale ale. They're brewed with pale malt and ale yeast and are a golden color (though maltier pale ales take on an amber tone). The style is older than you think – the first pale ale emerged in 1703!
Pale ales are usually hoppy, but aren't known for the bitterness that IPAs have. But pale ales have various hop quantities, depending on the brew. 
Some pale ales also have stronger malt characteristics. This results in a range of strengths and even tastes, so you're bound to find a pale ale you enjoy.
Overall, pale ales are great easy-drinking beers. They're usually light-to-medium bodied. While some pale ales are stronger than others, their ABV usually falls between 4%-6%.
Lager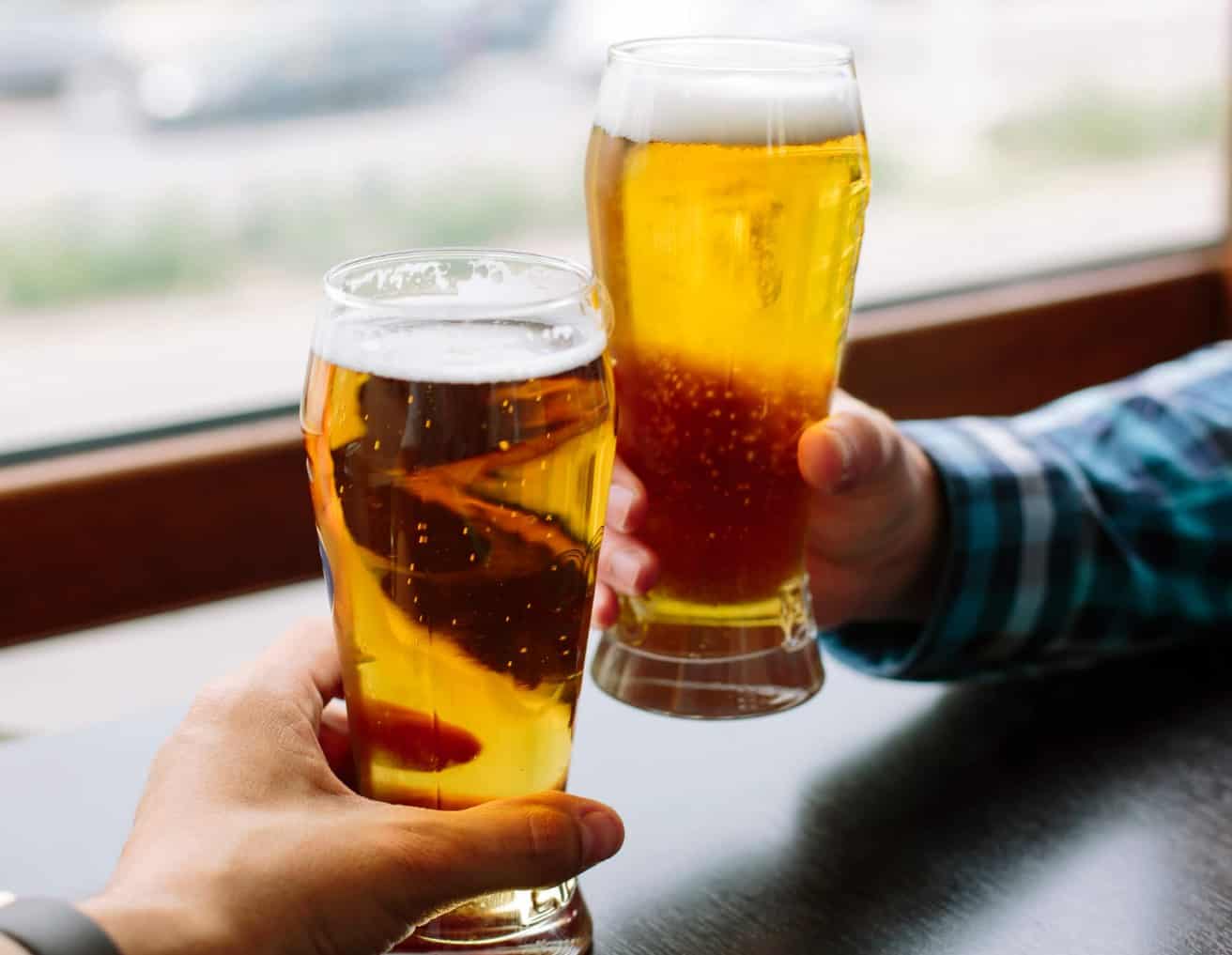 Let's take a break from the ale and look at another iconic beer style: the lager. Lagers are some of the most flexible beers. While lagers can be darker, most are pale and are known as the ultimate easy-drinking beer.
Lagers have an incredible history. First brewed in Germany, they were fermented and stored in caves ("lager" means "storage").
The lager yeast is one of the most distinguishing characteristics. The yeast thrives at lower temperatures, so brewers must brew lagers at a specific temperature. In addition, lagers give the beer style its malty yet clean flavor.
If you don't like the bitter hoppy taste, lagers should be your go-to. They're smooth and crisp, without hardly any hop flavor.
Pilsner
The pilsner is a type of lager. Originally brewed in Pilsen, Bohemia (Czech Republic today) by a Bavarian brewer in 1842, pilsners are a varied style, depending on where they're brewed.
Bohemian pilsners are the classic style. They're brewed with Czech Saaz hops; however, these hops aren't bitter. Instead, they taste earthier, giving Bohemian pilsners their distinctive taste. Keep in mind, the hop content is still low-to-moderate, and this beer still has a mild flavor.
The German-style pilsners, nicknamed Pils, are similar to Bohemian pilsners but are brewed with German noble hops instead of Czech Saaz hops. 
Pils beers also use more malt, giving them a sweet flavor rather than an earthy one. I personally think Pils beers have a stronger flavor compared to Bohemian pilsners, though are still on the moderate scale. 
Frequently Asked Questions
Question: Do IPA beers get you drunk faster?
Answer: IPA beers range in strength, with regular IPA rounding out slightly higher than your average beer, at up to 7 percent. Meanwhile, Double IPAs and Triple IPAs can have ABVs from 10 to 20 percent.
Question: What's the difference between East vs West Coast IPAs?
Answer: West Coast and East Coast refer to different styles of some American IPAs. Though the classification is not always made distinctly, East Coast IPAs lean a bit more balanced, with more present malt sweetness, and often zesty citrus. West Coast IPAs tend to lean more bitter and have citrus notes too, but tangier ones, such as grapefruit vs tropical notes.
Question: Why are IPAs so popular?
Answer: IPAs are versatile and come in many different styles. The balance of expressive hops and citrus make them both crisp and refreshing, as well as suitable to pair with more complex and spicier dishes.
Final Thoughts
IPAs are bitter, expressive, and at times delightful– perhaps your perfect refreshing drink for summer— you just need to explore a little to see if any of these styles are to your liking.
Continue reading related IPA Guides and Reviews: