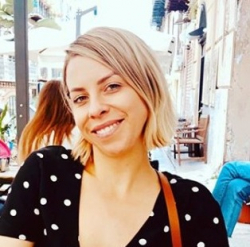 Latest posts by Jodie Chiffey
(see all)
I enjoy making homebrews with dual-purpose hops because I think they offer the best of both worlds, as you can use these hops either for bittering or to add flavor to beer. This is why Warrior hops have become a favorite type of hop of mine, and I have recently been using Warrior in several homebrew recipes.
In my Warrior hops guide, I will show you why I have developed an appreciation of this hop for use in IPA, pale ale, and stout recipes.
I'll go through its flavor profile, pros and cons, the homebrew types I think this hop is suited for, and I'll list some alternatives you can consider.
Bottom Line Up Front
I like the flavors that Warrior hops offer, and any homebrew I have made with Warrior as the prominent aroma hop has turned out great. You can also use this hop for bittering and to create a smooth bitter finish, making it an ideal choice for IPAs, pale ales, and stouts.
Pros and Cons of Warrior Hops
Pros
Warrior can be used as both a bittering hop and to add flavor to beer
Imparts a smooth and clean bitterness and has pine, resin, spice, and fruit flavors with mild citrus
Cons
I think the citrus flavor is relatively mild
It is challenging to grow this hop yourself.
History of Warrior Hops
I don't have much information on Warrior hops' history other than that they were developed by Select Botanicals Group and Yakima Chief Ranches.
I'm not sure about its pedigree or the other hops that were used for breeding Warrior, but I suppose this adds to the mystery a bit. The history of Warrior hops is quite similar to Columbus because the exact lineage and hops used for both these hops aren't available.
Warrior Hops Flavor Profile
The high-alpha content in Warrior has allowed me to use this hop in the bittering process, and I like the smooth bitterness this provides to ales. The alpha-acid content isn't quite as high as other hops such as Apollo; however, I think it works excellently to bitter homebrews, and I have found a lot of success using Warrior for this purpose.
I have also used Warrior as an aroma hop as I enjoy its flavors. Some of the notes I have picked up with Warrior include resin and pine with some spice, while I have also found apple, pear, and a relatively mild citrus flavor. I think this makes Warrior ideal for creating some tasty pale ales and IPAs, although I have added in some others such as Citra hops, Centennial hops, and Simcoe hops to give my homebrews an added punch.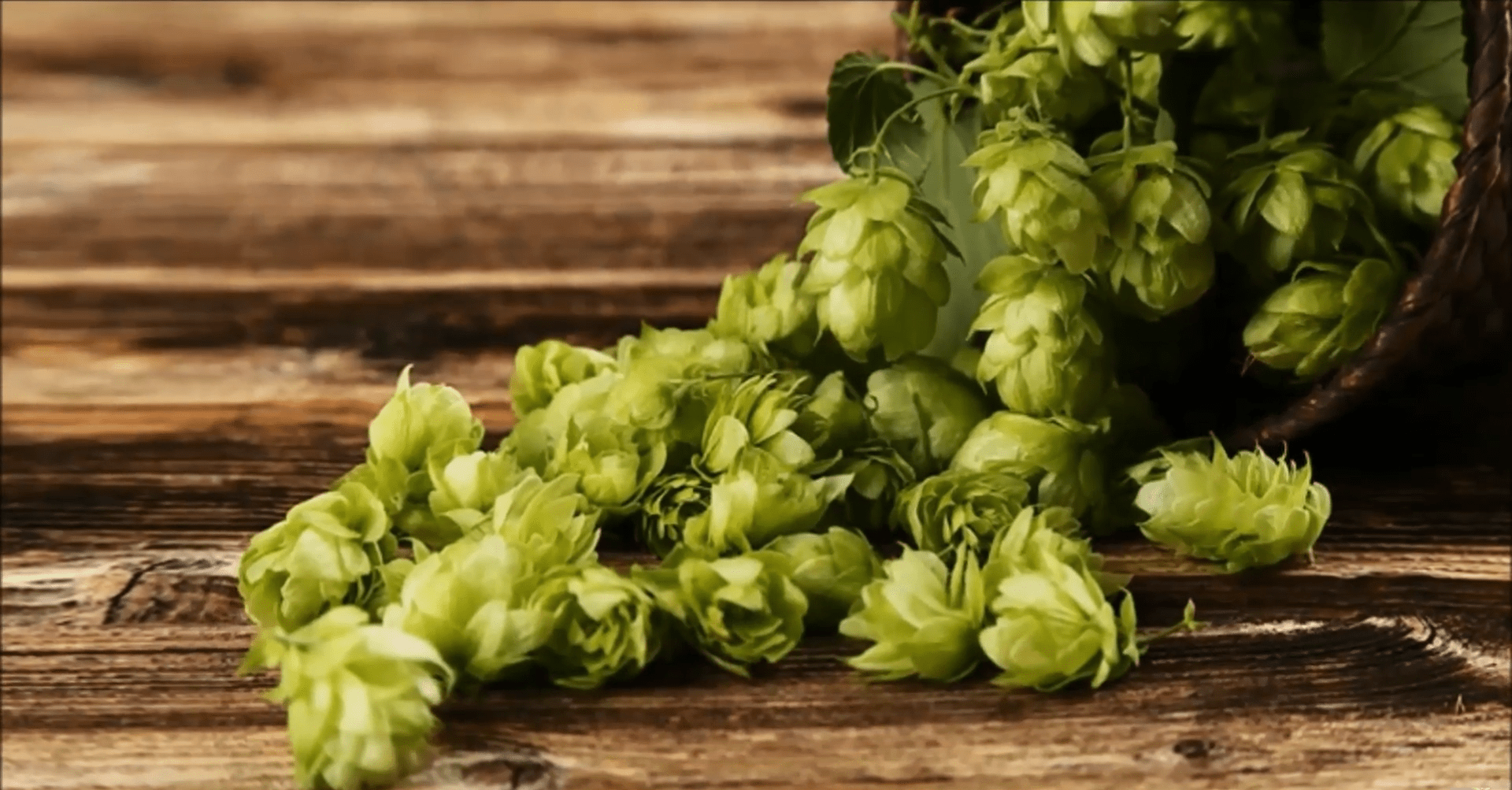 How to Grow Warrior Hops
I haven't tried to grow Warrior hops, and given the fairly secretive way it was bred, I'm not sure if you can get the rhizomes to grow this hop at home.
There are other hops you can grow which are quite similar to Warrior, and I will give you some more detail on why I think they work great as a substitute later on.
For example, Columbus hops have a similar composition to Warrior, and I have found this hop to be one of the easier hops you can grow.
What Kind of Beers Can You Make from Warrior Hops?
I have enjoyed using Warrior hops in the past, and as it is a relative newcomer to the marker, I have found that it can be pretty underused by many homebrewers. If you want to make some tasty homebrews with a hop that doesn't feature prominently on many recipes, these are the drinks I think work great with Warrior for both flavor and bittering:
IPA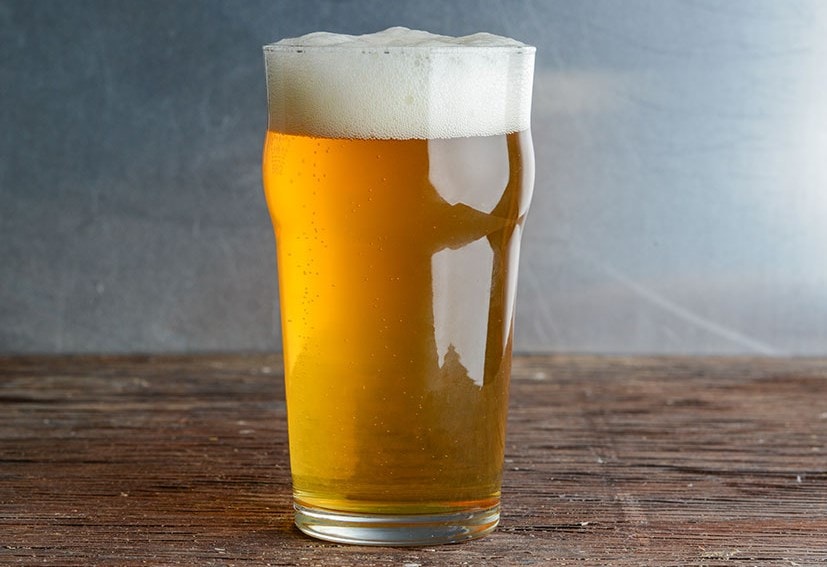 IPAs are among the best homebrews I enjoy making, and while I often opt for more 'standard' hops, I do enjoy brewing the occasional IPA with Warrior.
The tropical fruit, resin, and spicy notes are ideal for crafting a delicious tasting IPA. If you don't want an overly citrusy IPA, the milder citrus notes in Warrior work great. You can also add in another hop such as Amarillo, Citra, or Cascade if you fancy boosting the overall citrus flavor and bringing in some other notes to your homebrew.
Also, the high-alpha content of Warrior allows you to use this hop as a bittering hop, and it will bring out a smooth bitterness to your IPA recipe.
Pale Ale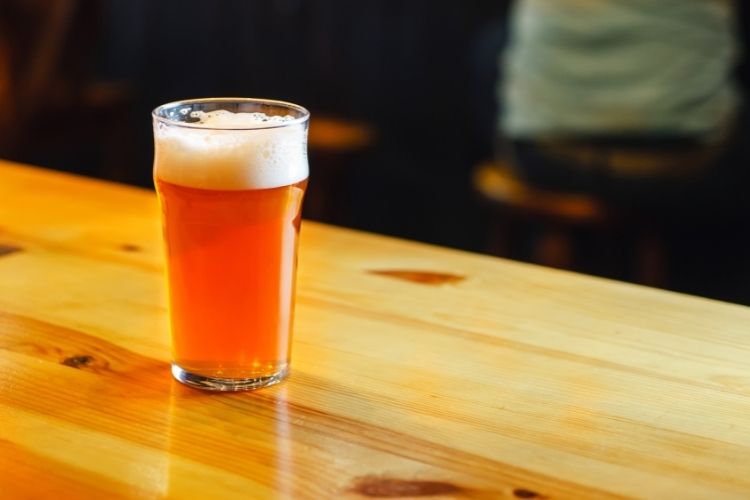 I think Warrior also works great in a pale ale.
If I am making a pale ale, I usually don't want a lot of bitterness in the finished brew, and I think the milder bitterness of Warrior makes it a perfect hop for this purpose. It wasn't until recently that I decided to use Warrior to add flavor to pale ales as I mainly used it for bittering prior to this; however, I was pleasantly surprised at how well Warrior worked in a homebrew pale ale.
I think the flavors combine well to create a tasty pale ale that isn't hugely overpowering but still packs a bit of a punch.
Stout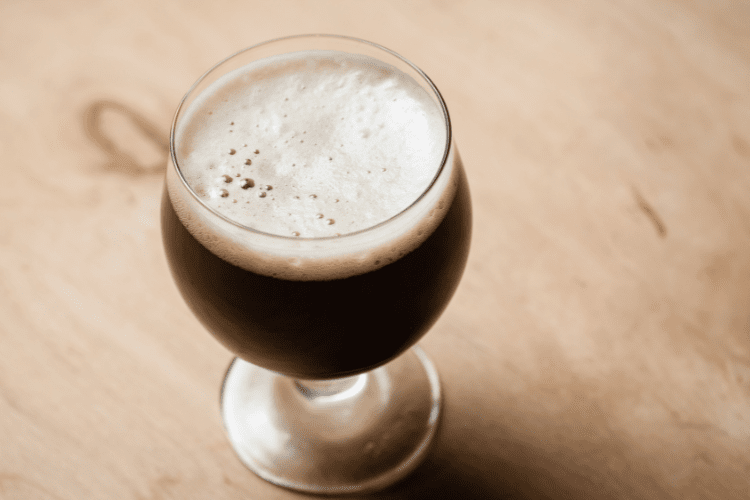 Another type of homebrew that you should consider using Warrior hops for is a stout.
I have used Warrior in a stout recipe before, combined with Crystal malts and a few other ingredients. For this type of homebrew, I recommend using Warrior mainly for its bittering qualities, and the smooth bitterness it brings to the table makes for a lovely tasting stout. The high-alpha content in Warrior is ideal for adding to a stout recipe, and I will certainly use this hop again the next time I decide on making a homebrew stout which is usually around the winter months.
Acid and Oil Composition for Warrior Hops
| | |
| --- | --- |
| ALPHA ACID (%) | 14.5-18% |
| BETA ACID (%) | 4.3-6% |
| Alpha-Beta Ratio | 2:1 – 4:1 |
| TOTAL OILS (mL/100g) | 1-2.5 mL |
MYRCENE

 

(flavors – citrus, fruit)

40-50%
HUMULENE

 

(flavors – wood, spice)

15-18%
CARYOPHYLLENE

 

(flavors – pepper, herbs)

11-14%
FARNESENE

 

(flavors – floral, fresh)

0-1%
Others

 

(including linalool, geraniol, and selinene)

17-34%
Alternatives to Warrior Hops
Even though growing Warrior hops isn't really an option, you can pick up a batch of these hops easily. However, if you can't find any Warrior hops or you fancy using a similar hop that performs just as well, here are my recommendations that you can use as a substitute.
Nugget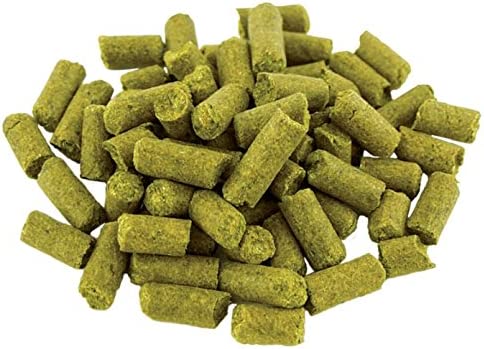 I think Nugget hops are quite close to Warrior; however, I have noticed that Nugget hops have less of a citrus flavor. The alpha-acid content in Nugget is generally a bit lower on average than Warrior, but I think you can still use Nugget as a dual-purpose hop, and it is one of the go-to hops for bittering my homebrews.
Some flavors I have picked up with Nugget include spice and resin, and there is more of a floral emphasis than I have found with Warrior.
I have used Nugget hops in the past to craft some IPAs, pale ales, and even to add a clean bitterness to stout, so you can create the same type of homebrews as Warrior.
Pros
Can be used for both bittering and to add flavor to homebrews
You can use this hop for similar drinks as Warrior including pale ales, IPAs, and stouts.
Cons
I don't find the same citrus kick to Nugget as I get with Warrior hops.
Columbus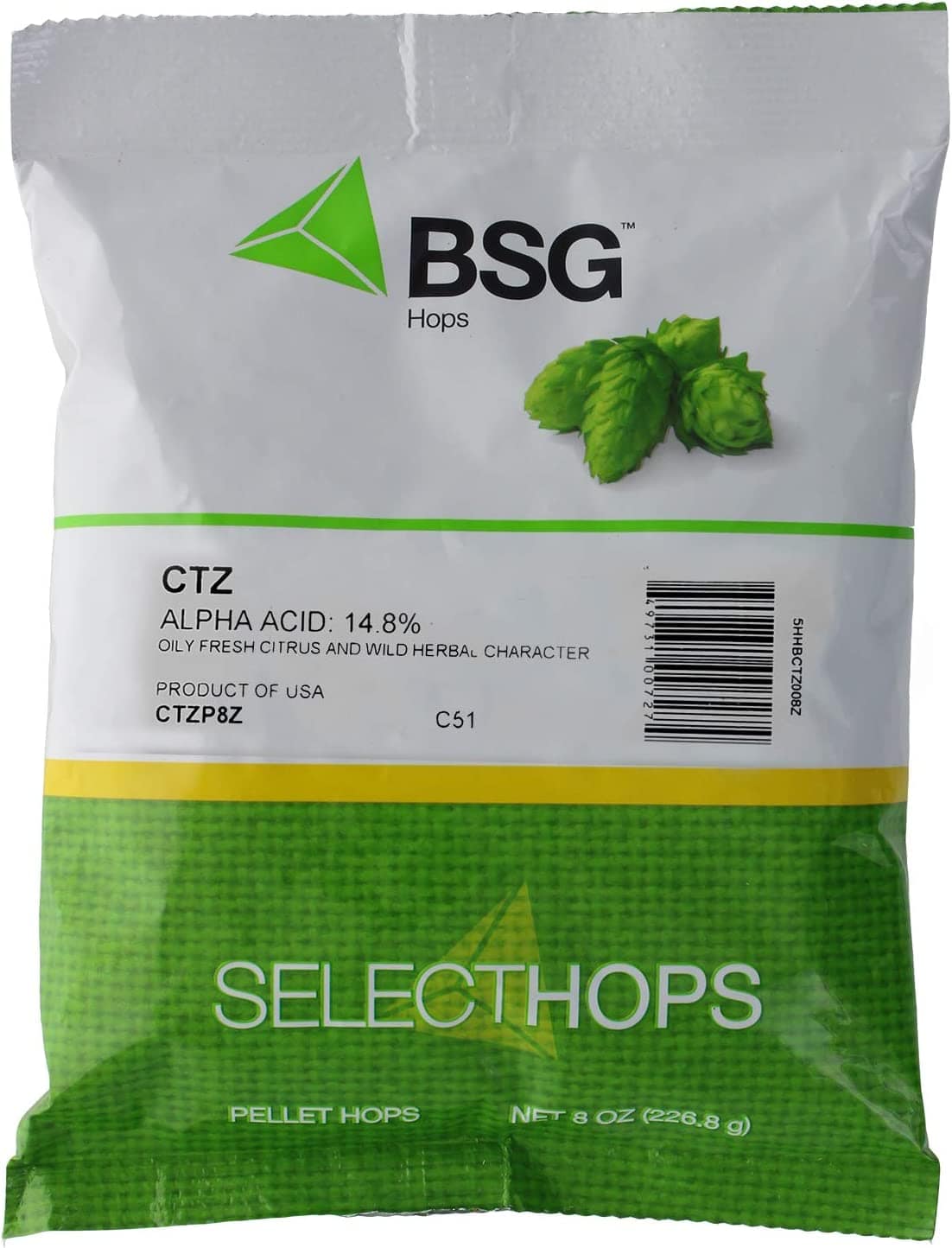 I often think that Columbus is the ultimate bittering hop, which I have used extensively in many homebrew recipes.
I use Columbus a lot for its bittering qualities, and its long-lasting bitterings are perfect for IPAs and pale ales. I also like the flavors of Columbus with its spice and herbal notes, although I think that it lacks the resin aroma of Warrior, and I don't pick up much citrus with Columbus either.
However, I think you can easily use Columbus as a substitute for Warrior, especially if you add another hop to your recipe with a more citrusy finish. Also, the mysterious history of both Columbus and Warrior and how these hops were bred is pretty cool too.
Pros
Excellent hop for bittering, but can be used for flavor as well
This hop has a nice flavor alongside a long-lasting bittering
Cons
I recommend adding in another hop such as Amarillo, Cascade, or Citra to create a more citrus finish.
Summit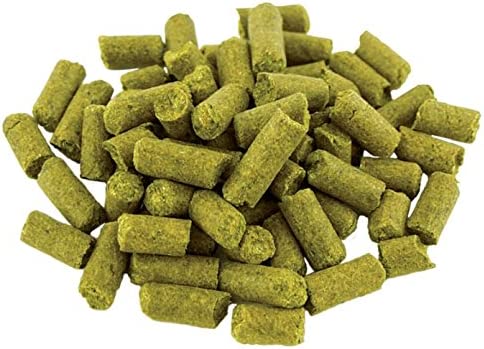 I have only used Summit hops for bittering, and I don't think this hop would work well to add flavor to your homebrews. I have picked up strong herbal and spice notes with Summit, and there is definitely a citrus aroma as well.
However, for bittering, Summit is one of the better hops to use in your homebrews.
The alpha acid content of Summit hops is very close to Warrior, and they both impart a clean and smooth bitterness to various recipes. Some of the past drinks I have made with Summit include IPAs, pale ales, and stouts. I have also used Summit alongside hips that are better suited to add flavor, such as Chinook, Citra, Nugget, and Amarillo, to great effect.
Pros
Has a similar alpha-acid content to Warrior hops
You can use Summit hops for IPAs, pale ales, and even to add bitterness to a stout recipe.
Cons
This hop is only a bittering hop, so don't use it to add flavor or aroma.
Magnum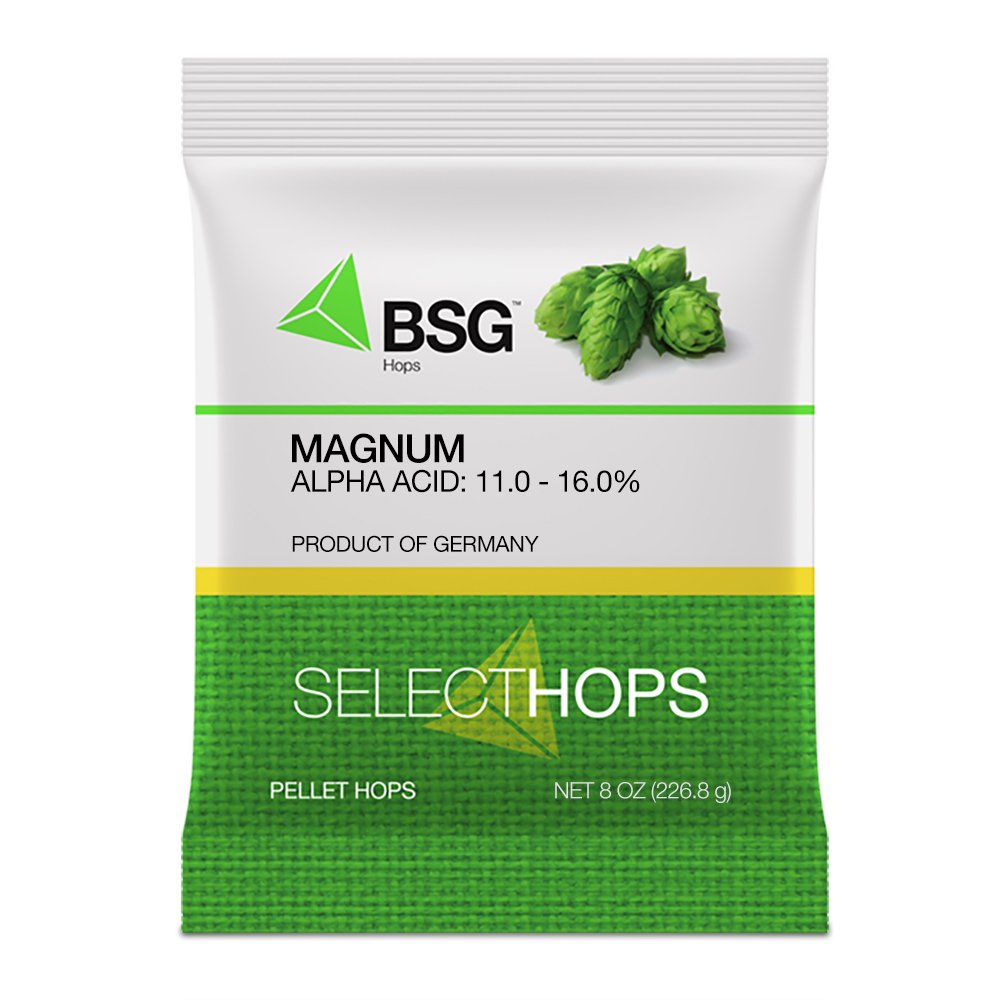 The fourth hop that I think should work well if you can't get your hands on Warrior hops is Magnum. This is a hop that I have used many times in my homebrews, and it is an excellent bittering hop. I wouldn't recommend Magnum for another sort of flavor or aroma as it offers mild flavors, and I don't think it works well as anything other than in the bittering process.
However, this hop performs as well as Warrior does to create a nice bitterness to various types of homebrews, including ales and stouts.
As I mentioned, the main difference between Magnum hops and Warrior is that Magnum isn't a dual-purpose hop. Although, I think this hop works great in combination with more potent flavor hops like Amarillo, Simcoe, and Citra. I recommend only using it for bittering.
Pros
Offers excellent bittering qualities
This hop works great in IPAs and pale ales.
Cons
This isn't a dual-purpose hop, but it is a good choice for bittering.
Frequently Asked Questions
Question: What beers can I make with Warrior hops?
Answer: I think that Warrior hops work best for IPAs, pale ales, and as a bittering hop in a stout. Warrior hops are a dual-purpose hop and I have enjoyed making various homebrew ales recipes with Warrior both in the bittering process and to add flavor.
Question: What hops should I use with Warrior?
Answer: I have used Warrior hops before to make a single-hopped IPA; however, I think some hops work great in combination with Warrior. If you want to add a more intense citrusy kick to your IPAs, you can add in Amarillo, Citra, or even Cascade, and I think that Simcoe and Centennial also work well with Warrior hops.
Question: What do Warrior hops taste like?
Answer: I have found Warrior hops to have very prominent resin and spice notes, and I have picked up fruity flavors such as apple and pear. Warrior has a mild citrus flavor, but it isn't massively intense.
Question: Can I grow Warrior hops at home?
Answer: Warrior is a relatively new hop, and there isn't much information available about its lineage. I haven't tried growing Warrior hops myself, and I think the rhizomes are difficult to obtain, so it is better to buy them at home instead of growing them.
Warrior Hops Guide: Conclusion – Warrior Hop is an Underrated Dual-Purpose Hop
I think that you should give Warrior a go in your homebrew experiments. While Warrior wasn't at the top of my list as a hop to regularly brew with, I'm developing a deeper appreciation for this hop, and I have begun to use it more when crafting IPAs, pale ales, and even the occasional stout.
I like the smooth and clean bitterness that Warrior hops provide, while the flavors of resin/pine, mild citrus, spice, and some fruits, work great in ales.
If you have mainly been bittering with Columbus or Apollo, give Warrior a try and also include it in an ale recipe for flavor because I think you will be pleasantly surprised by the result.