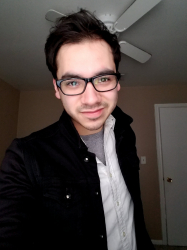 Latest posts by Josh Deleon
(see all)
Imagine someone wanting to get into the craft beer scene. Someone who has no prior knowledge on the topic and wants to learn. Imagine this someone hears about something called a sour beer and wants to know more about this unique-sounding drink.
Whether you're a craft veteran or just starting yourself, we've all been there. Getting into a new craft or hobby can be daunting for many people, but I can get you started on a good note — a sour note, that is.
I've been on a journey to seek out the best sour beers the industry offers, and I'm going to share my findings with you here. Even for the most novice of beer enthusiasts, I've got you covered with my detailed thoughts on sour beers, where they come from, and which beer types stand above the rest.
My Bottom Line Up Front
What I've found for the best sour beer is Breakside's Passionfruit Sour Ale. This Berliner Weisse-inspired wheat beer has it all. From a perfect tart sensation at the beginning of each sip to its fruity flavoring going down, I'd recommend anybody wanting to get the whole sour beer experience with this one.
What is a Sour Beer?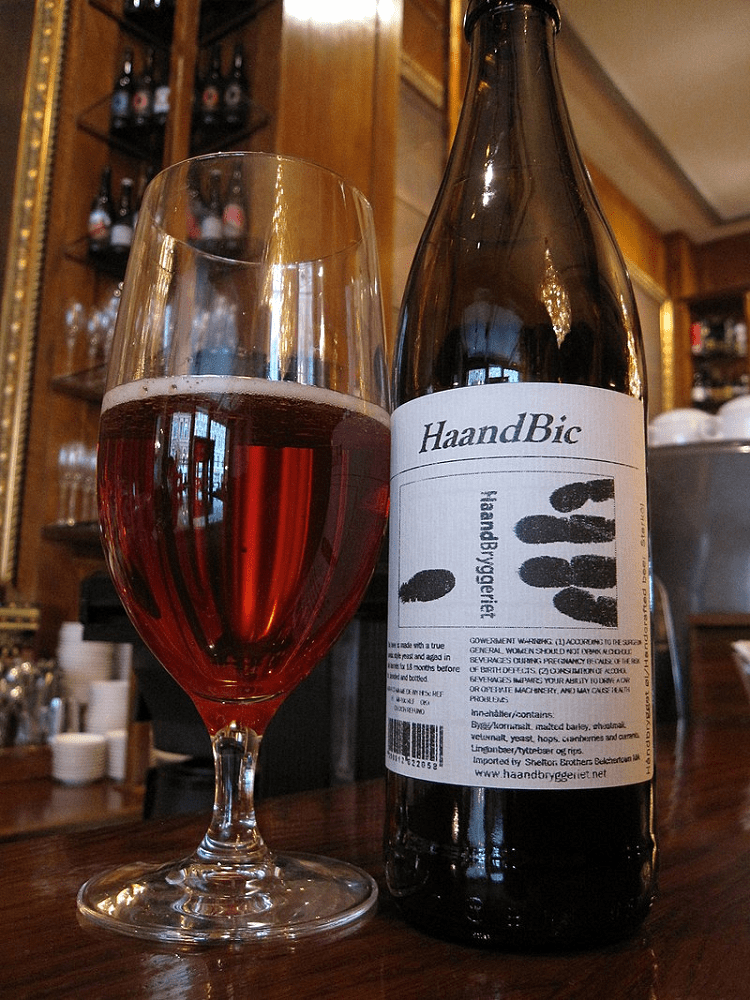 Craft beer has always had its limelight in the field of alcoholic beverages. It's an art form that has shown tremendous growth in the last few decades in the United States but has existed for much longer.
From IPAs and lagers to stouts and saisons, the industry has boomed so much that you can find all kinds of new and inventive beers to try from brewers all around the world.
Many of these are brewed in sanitary, contained locations and use traditional brewer's yeast for fermentation. The creators allow the beer to sit, letting the yeast break down and bring the alcohol content in. Most standard brewing methods adhere to strict, clean guidelines to keep their precious beer pure.
…And then there are sour beers.
The section of craft beers that is still relatively new in popularity compared to its siblings, the distinct tart (and most times fruity flavoring with these particular types of drinks) sets this branch aside from the others in a way that I believe can bring unsure beer drinkers into the world of craft beers.
The sour beer fermentation process purposely permits the bacteria, that otherwise would taint a pure batch, to live inside the standard oak barrels where the wort (cooled beer) sits for days, weeks, months to even years.
The familiar tart flavoring you'd expect from a sour candy is created with these bacteria that I'll get to here in a bit. Also, while not all sour beers use fruit add ons for flavoring, this is a common practice that you'll find on your own journey.
But with all that said, where should someone just starting in this grand world begin? What could be the best introduction to sour beer for anybody to enjoy? Here's where I come in, and with an industry that isn't close to stopping its appeal to the mass market anytime soon, now is the perfect time to get familiar with these exciting drinks.
But first, if you're looking to learn more about this unique beer style and how it came to be, let me break it down for you. Are you ready? Cool. Let's go.
Where do Sour Beers Originate from?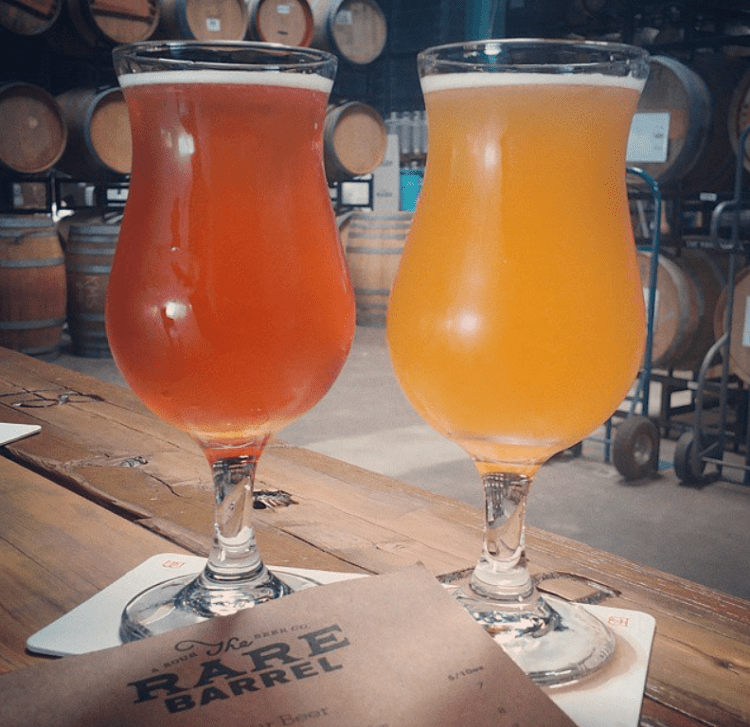 To put it simply, there was a time when all beer was technically sour. It's through the process of allowing the beer to sit in fresh air or wooden barrels that let microorganisms, such as the bacteria Lactobacillus (Lacto for short), Pediococcus (Pedio), Brettanomyces (Bretta), Saccharomyces (Sacc) and other fungi, live with the batches for long periods.
The main purpose for adding these is for their lactic acid, which contributes to their unique taste. It's really the acid itself that creates that sour feeling in your mouth. Weird to think about, but we'll move on.
Lacto is the bacteria that is the most common of all these; bringing the infamous tartness to the beer. While Pedio is more used in Belgium beers for a not as strong sensation as the former, Bretta is on a different lane, sporting a funkier taste that is introduced into the batches that further sets the drink apart from others.
If we look at the brewing process today, it is easier than ever to create the brewer's desired flavoring. This wasn't always the case, though.
Back before we started utilizing more standard metallic-based containers to age beer to keep batches clean and pure; things would be much less kept up and specified on what went into each batch.
This made them unpredictable and more challenging to replicate a specific profile. Streamlining the process of beer making and keeping facilities clean and free of unpredictable bacteria gave us the other styles of beer we've come to know and love.
It wouldn't be until Belgium started intentionally allowing these bacteria to do their thing and create the basis of the sours we know today. However, things wouldn't heat up in western culture until closer to the 1970s. Here, the market began to take off and branched out into many different styles of sour beers.
We've continued this way of creating beer because of the unique and mouth-puckering sensation that comes with such a wild way of brewing. For anyone who loves the tart, sweet taste of your favorite flavors, this style has something that may be perfect for someone like you.
But now, here's the thing: where should someone just entering this new world start? Well, I want to help them with that. By breaking down the different types of sour beers, trying different flavors, batches, breweries, and more, I'm here to show you the best ones.
A Journey for the Best Sour Beer
As stated earlier, I've been on a quest to find the best sour beers. Here are some things you need to know before we start. I've been a fan of sour beers for a few years now; after extensive research and studies, I've found these specific styles of sour beers amongst the best to taste for yourself.
If you want to dip your toes into the sea of sours, these are all great starters for even the most skeptical people. I want to make this easy for you, so I will break down each category into which I have put these.
Sour beers can be categorized within specific styles of brewing that I'm going to get into now before we go into the best. Here are some quick breakdowns of what styles could be found out in the wild.
Lambic
Starting with Lambic style beers, which is best separated from the others by its use of spontaneous fermentation. Coming from Belgium, this style is one of the oldest on the list and tends to highlight flavoring overall.
Oud Bruin
Also, coming from Belgium in the Flemish region, we've got Oud Bruin. This specific style is known for the aging process, which typically takes over a year, and additional fermentation processes before being finished.
Flanders Red Ale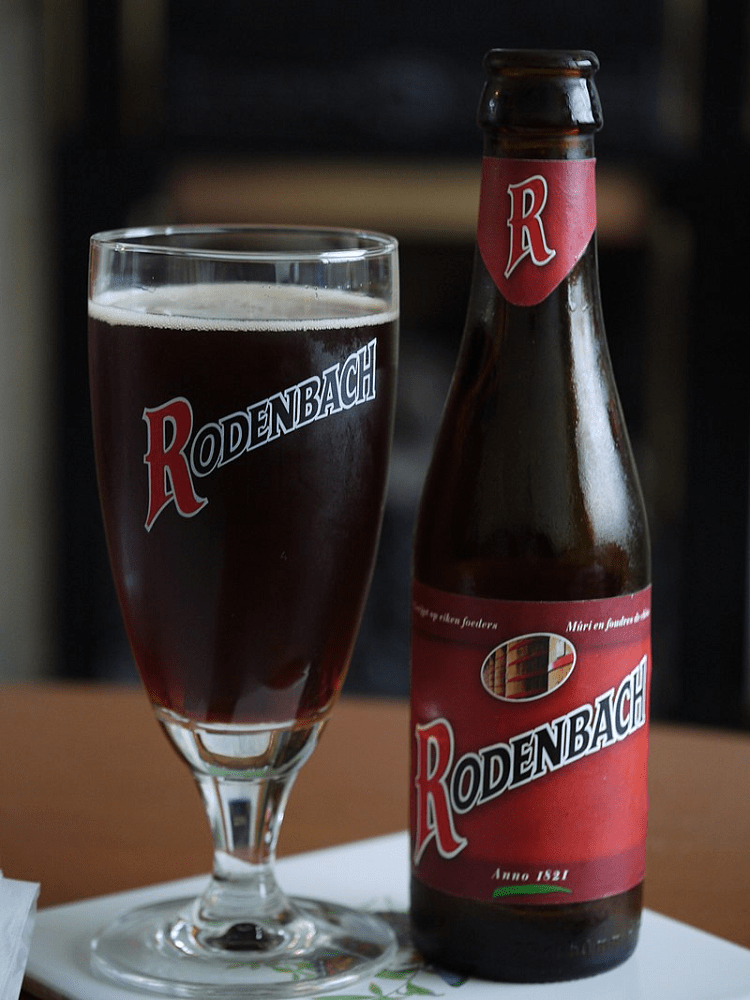 With another style coming from Belgium, Flanders Red Ale beers take a turn and use different bacteria during their fermentation process, such as Lacto instead of the usual Sacc, to give them a stronger sourness.
Gose
Moving over to Germany, we have the Gose style. Malted wheat is the key ingredient for this type, as much of it is used in the brewing process. Many modern Goses are characterized by their distinct saltiness.
Berliner Weisse
Usually known for its lower alcohol percentage (ABV), this regional beer of Germany utilizes Lacto for its sour notes and is a variation of wheat beer.
American Wild Ale
Lastly, we've got the American Wild Ale. A blanket term for any sour beer brewed in the United States using unusual or 'wild' yeast, this style is a bit more broad than the others — but still may be made through similar brewing processes.
All great styles, respectively, but we're looking for the best. Some of these have many different levels of tartness, flavor, sweetness, mildness—you get the picture. Not all sour beers taste the same.
I'll lay out the best representations of their respective fields with these categories. While each is unique, and not all of them will suit all people's tastes, I chose these beers because I think they showcase some of the best of what the vast world of sour beers has to offer.
With that knowledge, I give you the best sour beers. Still with me? Awesome! Let's get into it.
Notable Contenders
As I am only human, there are some legendary sour beers that I have yet to try or may not even be in production. However, I wanted to give them some light as this article is meant to highlight the best.
So, before I get into my list of the best sour beers, here are two specific ones that are universally known as some of the best brewers and sour beers they've produced:
Deschutes – Dissident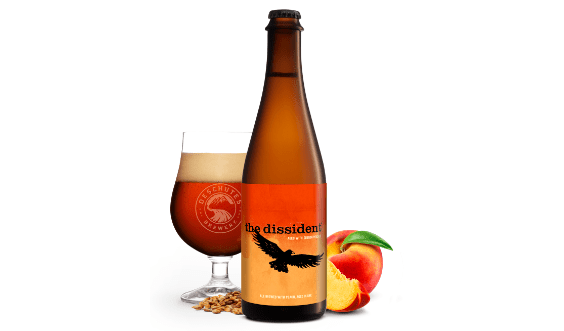 ABV: 10.5%
Style: Oud Bruin
This Flanders-style sour beer is brewed in Bend, Oregon, and is a one-of-a-kind Oud Bruin-style sour. Aged in pinot noir barrels, this one brings a boozy, flavorful bottle that is deserving of its name. Its high ABV percentage and cherry-filled taste blend in a way that settles down the sour notes and alcohol taste for a sweet filling instead.
Stillwater Artisanal Ale – Gose Gone Wild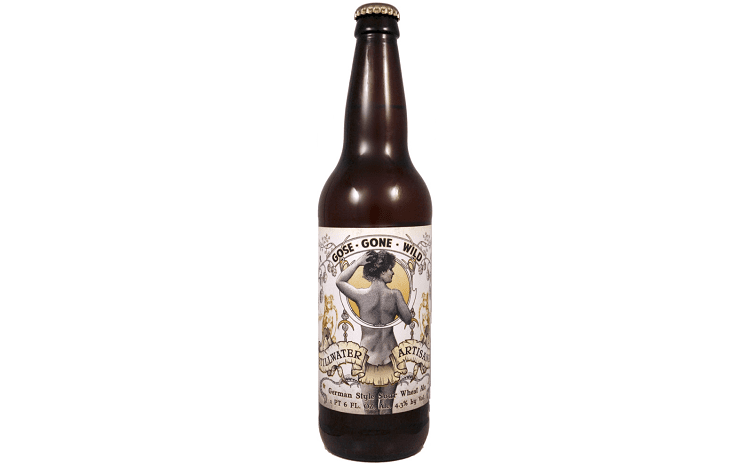 You can never go wrong with a good Gose. I typically correlate them to their smooth tastes with lower ends on the tart and acidic scales. This one, however, wanted to go wild.
Taking Westbrook's Gose and adding plenty of Citra and Amarillo hops, this remix edition of the famous beer is taken to the next level. Add Bretta into the fermentation process, and you have yourself a funky, tart, and sweet drink to enjoy.
Alright, with those top two recommendations out of the way, let's get into what I think are the best sour beers.
My Top Sour Beers
Breakside – Passionfruit Sour Ale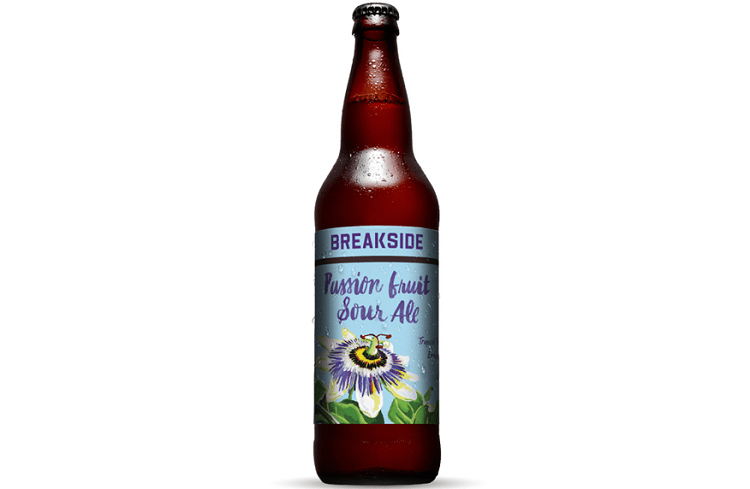 ABV: 5%
Style: Sour fermented Wheat Ale (Berliner Weisse inspired)
This one's it right here. This is number one.
In the years of exploring, navigating, and understanding the realm of sours and craft beers in general, no other drink has hit so well as Breakside's Passionfruit Sour ale. The beer has it all. There's the intense sweetness from the passionfruit used from the first touch on your tongue to the very last drop at the bottom.
Not only that, but a well-balanced acidity level brings the tartness to a near-perfect amount with no lingering after-taste. It's what I think of when I think of sour beers.
At heart, the drink is a Berliner Weisse style of beer that exemplifies the use of microbes Sacc and Bretta to give it the lactic acid taste found in this style. Coming from Portland, Oregon, this beer has won numerous awards and can be found in several locations in the Pacific Northwest.
So, this is my favorite beer in general. The tartness brings back the feeling of enjoying sour candy as a kid, drinking fresh passionfruit juice, and getting a slight buzz at the end of the bottle. For its casual price, availability, and coming from Breakside Brewery, this sour beer can be enjoyed on a warm summer day or a cold, windy night.
Lindemans Kriek – Cherry Lambic Beer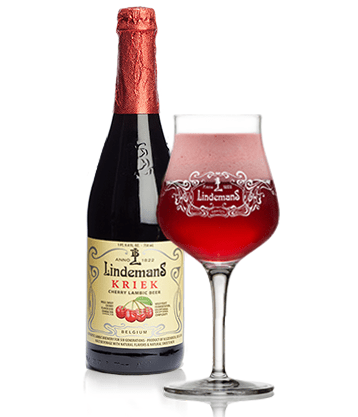 Here, we have the Lambic-style beer that solidified Belgium's original ways of beer making. In contrast to Breakside's Passionfruit Sour ale, this sixth-generation brewery leaves minimal acidity for the tart taste you'd expect from a more modern sour.
No, the main focus of this one is the bold and long-lasting taste of its cherries. I could have mistaken it for just another glass of juice if I didn't know of it.
This beer does great by staying true to its original Lambic roots while finding a unique way to change its fermentation back in the 1970s. Being brewed in Vlezenbeek, Belgium, these styles of Lambics only come from not even a hundred miles away from the country's own Senne River Valley.
This beer can be a perfect introduction to anyone wanting their first go at the sour beer world. It's practically a juice with a low percentage of alcohol you don't even taste. For people who aren't so taken by the usually tart-filled beginning of every drink found in normal sours, this one and other Lambics like it is your way to go.
Claim 52 – THICC: Strawberry Banana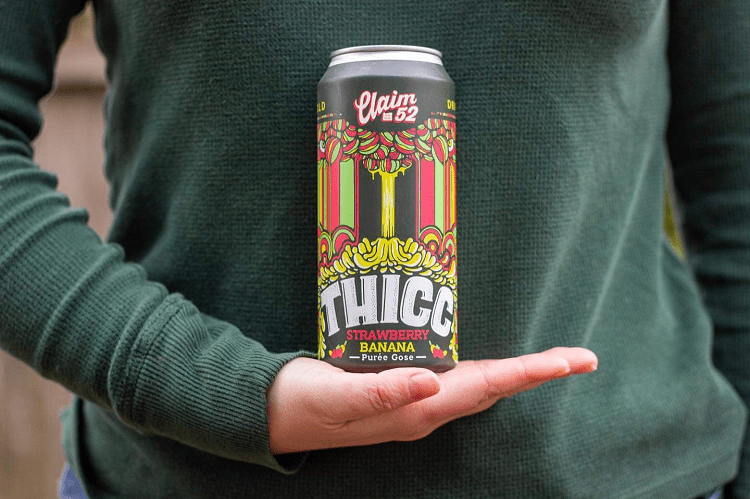 Smoothie sours are still a relatively new style of craft beer. Only entering the mainstream in recent years, this style is hands down the most divisive of the sour beer tree and can be a lot to take in.
Throwing just tons of the brewer's desired flavoring in the beer and allowing the pectin (what makes the beer thick like a smoothie) to do its thing. This way of brewing creates what we call smoothie or dessert sours.
Like the series' name states with that double 'cc', Claim 52's Strawberry Banana is one option in the line of beers this brewery has to offer. Starting as a Puree Gose, the fermentation process undergoes plenty of the titular fruits to give it that hard-to-define sweet taste.
I've noticed that it's harder to decipher the specific flavors in many different smoothie sours, and this was no exception. But even still, the taste was sweet as intended and served well in its nearly creamy state.
Not transparent at all, the pink and orange coloring filled the glass like a milkshake. If you're looking for a place to hop on this trend of beers, this one is as good a spot as any.
Rodenbach – Alexander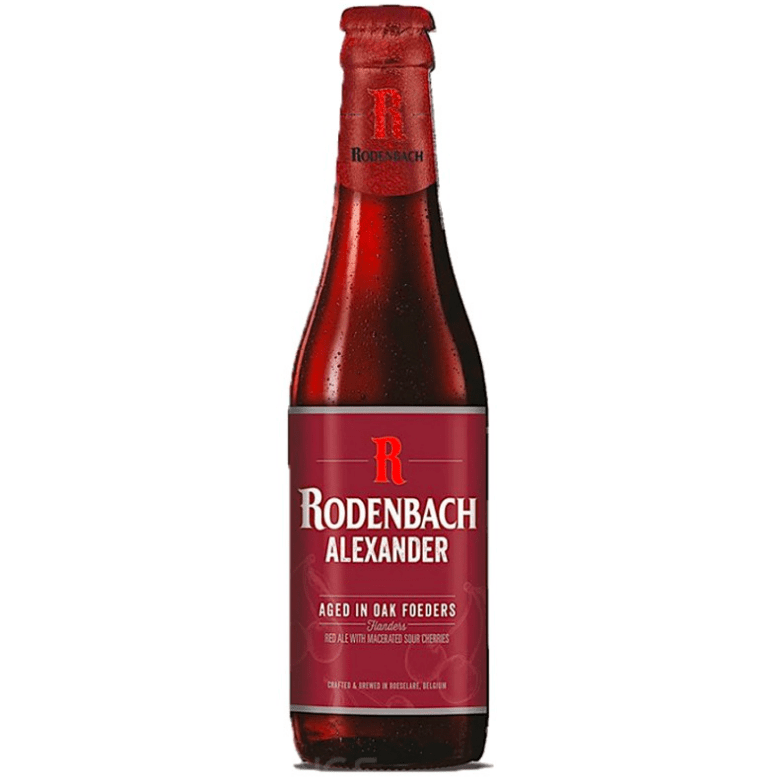 ABV: 5.6%
Style: Flanders Red Ale
I had never had a Flanders ale before trying this renowned beer. I had researched the style and knew the information, but I needed to try one out myself. Here came this: a drink mix with two-thirds aged Rodenbach and one-third a young ale before being macerated with sweet cherries (I know, I like cherries).
Put it all together, and you got a one-of-a-kind Flanders Red ale that brings some tartness and flavor.
Comparable to Lindemans Kriek, a similar experience can be found with this one, only with subtle differences with the lower amount of Lacto microflora to give it the sour notes, but also a more extended, cooler aftertaste than I had with the former. A great representative of the style it comes from.
Alesong – Raindrops on Roses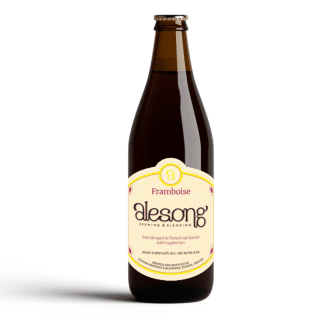 ABV: 9.4%
Style: Rose-inspired Sour Ale
If you're a fan of wine, you should try this one. Undergoing a second fermentation process on local pinot noir grapes, the deep red ale brings the resemblance of its inspiration in every sip. Y
ou can feel the sensation of fresh grapes gracing your sense of smell before letting in the not-too-overpowering tartness that comes along with the sour notes from the Lactobacillus microbe. This and the already stated resemblance to its cousin in wine make this unique drink one to taste for yourself.
Common Problems and Solutions
Just Not Your Style
Choosing the best beer comes down to the drinker's taste. I spent my early twenties drinking almost exclusively Bud Light, so it was an adjustment, to say the least, to the world of craft beers. For some, they might take a drink of any sour beer and immediately hate it. And that's reasonable.
A lot of these styles of beers, especially now where the industry is still booming, can potentially be too much for the casual drinker—but I may have a few options that can be met halfway.
In practice, many people who had a less satisfying reaction to sour beers seemed to favor drinks such as ciders. These beers are made from fermented apple juice and keep the focus on sweetness in their products. These are much more widely available and are often regulars in ordinary households with alcohol.
For traditional beer lovers who enjoy taking down cases of beer in one go, I may introduce you to a Saison of some sort. These use similar production elements to sour beers, without the normal tartness.
This might be a good alternative for you — a beer with more emphasis on flavoring. And if all else fails, there's no harm with staying with a good IPA or that good ol' cold Bud Light.
The Cost
With how long these sour beers take to make, their complexity, and additional factors, a nice sour beer can cost you more than you'd like. Many of them can take years to age, which can quickly bring the cost up to $20 or more for a single bottle — but don't worry. If you still want a pleasant sour beer at a great price, there are plenty out there to select from.
Although some may not have been fermented in the traditional oak barrel ways, the cheaper beers are nothing to sleep on. Look for a canned Berliner Weisse or Gose that doesn't break the bank.
Not Available where You Live
The sour beer industry (and the craft industry at that) are still expanding to all points of the country. If you don't see any where you usually buy beer, you may need to head over to the nearest city.
But with an ever-changing world of new beers and ways to make them, sour beers may be even better than what we have now by the time they make their way onto your local shelves! Check out my buying guide below to see if you can get sour beers shipped directly to you.
Buying Guide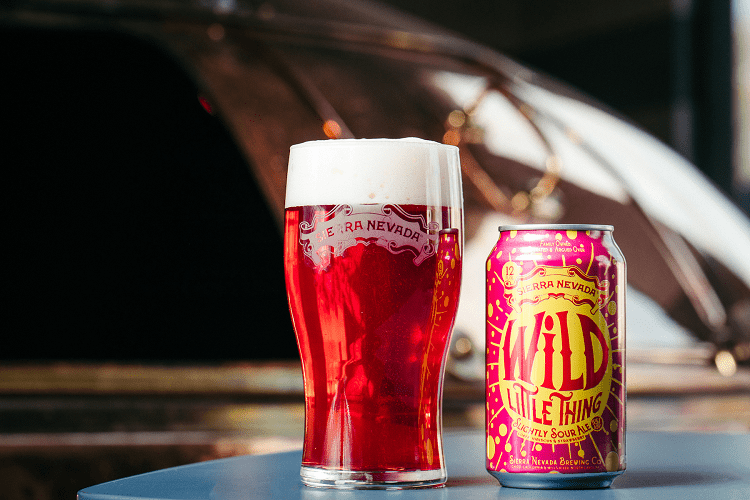 Many (if not all) of these breweries listed have websites from which you can get more information. Whether you want to read up on their processes or are looking to order some for yourself, I have all the links and additional information to get you started.
Breweries Listed in this Article
Beer Delivery Websites
These sites deliver sour beers directly to your door!
Best Tips for Starting Out
Start light. A good Saison even. But with sours, you don't want to get one too tart or sweet or anything else you respectfully may not enjoy. Let yourself get familiarized with the taste just like any other beer, and see where it can take you.
If you want to go all out and try the smoothies right off the back, try some of the best ones your community offers. From Great Notion and Claim 52 here on the West Coast, to Modern Times and Grimm on the East, many of these can be shipped if you so choose.
Just note that some of these beers can be pretty boozy, so unless you want to get a little buzz going, watch the ABV.
FAQs
Question: What Defines a Sour Beer?
Answer: What defines a sour beer can boil down to its purposefully tart flavoring. There are many styles of beer that are designated "sour beers."
Question: Which Beer is Most Sour?
Answer: Some beers can lean extremely heavy on the tartness. One that stands out from the many, however, may be La Folie's Sour Brown Ale. Labeled with the tag, "…not for the faint at heart.", this Flanders-style sour ale shows how sour a sour can be.
Question: Are Sour Beers Actually Beer?
Answer: Technically, yes, but by some designations—no. Beer is defined as "an alcoholic beverage made from malt that's fermented by traditional yeast and flavored with hops." Sour beers deliberately use other means of fermentation to create the acidic taste and often use fruit for most of its flavoring.
Final Thoughts
In the end, finding the best sour beer comes down to you and what you prefer. If you want to experience that unique, tart sensation with fruit flavoring in your drink, go for something like an American Wild Ale or a Berliner Weisse. Something less tart with more sweetness? Go with a Lambic or Flanders ale.
Or maybe you just want to try the new smoothie beers everybody is talking about—go for it. I wanted to give you a place where you can find basic, detailed information about the topic and a list of which sour beers are worthy of being called the best.
Breakside's Passionfruit Sour Ale reigns number one on my list for its well-balanced overall levels of acidity levels, fruitiness, price, and ABV. Portland, Oregon's own shows how well the art has developed over time, but even sticking with the classic styles like Belgium does to this day can also bring superior flavorings to our drinks.
So, I say go out and find one you like. Find a beer with your favorite fruit on the label, read what kind of beer it is, and try a sour beer for yourself and see what this ever-growing new wave of craft beer has to offer.
Cheers.