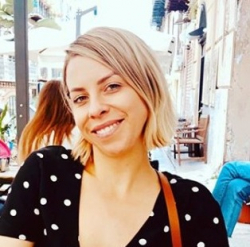 Latest posts by Jodie Chiffey
(see all)
As someone who thoroughly enjoys brewing (and drinking!) German-style beer, Hallertauer Mittelfrüher, is a favorite type of hop of mine. I love working with noble flavors, particularly to create European pilsners and lagers; however, I've made several lovely tasting lagers and pilsners with Hallertau hops.
Hallertau hops are an American version of Hallertauer Mittelfrüher, but they still retain a noble heritage, albeit with a US aspect to their flavor and aroma.
My Hallertau Hops Guide will cover the flavor profile and the types of homebrews I have made with this hop, and I will list some substitutions that have similar characteristics you can use instead.
Bottom Line Up Front
I like the subtle differences Hallertau hops bring to the table. While they are very similar to Hallertauer Mittelfrüher in their flavor profile and their use for aroma, I think there are enough differences to justify experimenting with this hop in your homebrews. I recommend trying Hallertau hops for pilsner, lagers, and wheat beers as they bring noble flavors, including spice, floral, and woody notes.
Pros and Cons of Hallertau Hops
Pros
Offers an American twist to the German noble hop – Hallertauer Mittelfrüher
Ideal hop for aroma and brings in complex flavors of spice, floral, and woody notes
I enjoy using this hop for crafting lagers, pilsners, and light wheat beers.
Cons
This hop is notoriously difficult to grow as it is susceptible to many diseases.
I don't think this hop works well in IPAs or most pale ale recipes.
History of Hallertau Hops

You have probably heard of Hallertauer Mittelfrüher, one of the traditional noble hops used widely in European beers and ales. Alongside Saaz, Tettnang, and Spalt, Hallertauer Mittelfrüher is one of Europe's four prominent noble hops.
Hallertau is an American version that was bred with Hallertauer Mittelfrüher. Given its lineage and attempt to replicate the noble character of Hallertauer Mittelfrüher, I think Hallertau has a lot in common with its European counterparts.
Flavor Profile
I only use Hallertau as an aroma hop to add flavor to my different beer and ale recipes.
In my opinion, the alpha acid content is far too low to use this hop for any kind of bittering, and this is best left to high alpha acid hops such as Bravo, Enigma, and Magnum.
I pick up some real spicy and traditional noble elements with Hallertau, and I think this hop has a definite woody aroma. You will also pick up some floral notes; however, I don't find an overly citrus flavor to Hallertau, which is why I don't think this hop is particularly suited to IPAs or pale ales.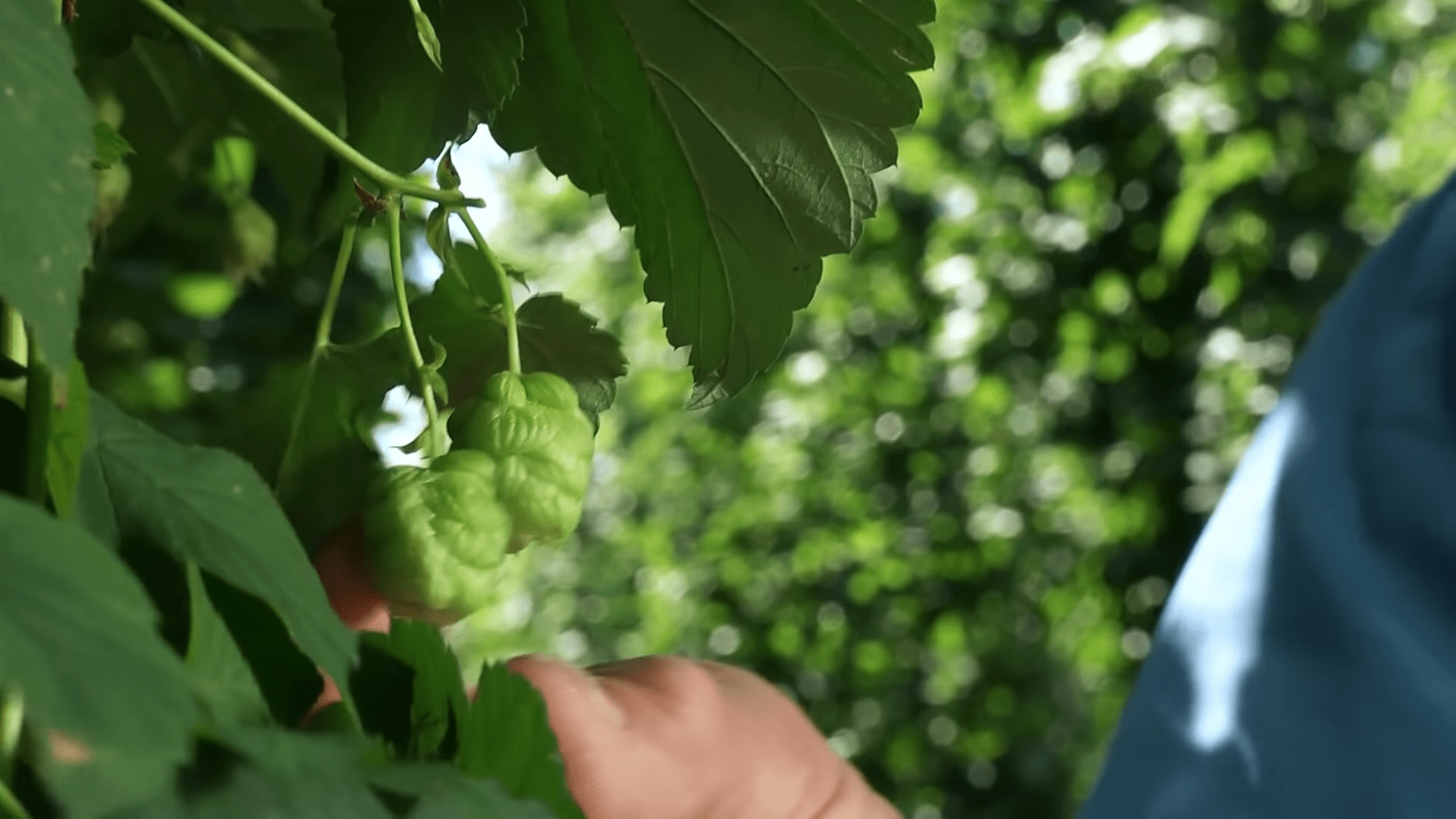 How to Grow Hallertau Hops
As far as I know, there are no restrictions to growing Hallertau hops, but I have found this hop to be one of the most challenging varieties to grow successfully.
Hallertau and its parent Hallertauer Mittelfrüher have significantly declined in popularity in the last few decades. This is due to the hop's susceptibility to many infections, which can easily ruin your crop. Some of the issues I have found with Hallertau include downy mildew, verticillium wilt, and necrotic ringspot virus.
Growing hops can be challenging at the best of times, and I think that the attention that Hallertau requires and the complexity in avoiding the many diseases the hop is susceptible to make it one of the hardest hops to grow. You can buy Hallertau hops quite easily, so there isn't a massive need to grow your own. While I know many homebrewers who enjoy growing hops and using them in their homebrew recipes, I think Hallertau presents too many challenges for most home growers.
If you are interested in growing your very own hops, read my guide on how to grow hops, and I recommend starting with an easier hop such as Cascade.
What Kind of Beers Can You Make from Hallertau Hops?
With its noble tradition, Hallertau is one of my favorite hops to brew with. I think this is quite a versatile hop, and I have used Hallertau to create some lovely European-inspired beers. I'm not a massive fan of using Hallertau in an IPA or a pale ale. I prefer these homebrews to have a more citrusy kick; however, you could potentially use Hallertau and combine it with a hop such as Amarillo or Citra, but this could completely overpower the Hallertau flavor.
See also: Comprehensive Citra Hops Guide.
Pilsner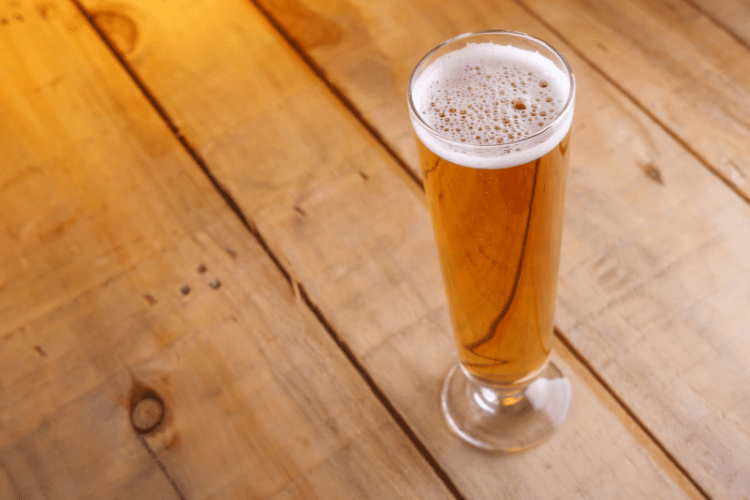 I think a pilsner is one of the best drinks you can brew with Hallertau and the hops characteristics are ideal for this type of homebrew.
I'm a big fan of pilsners for their light and refreshing taste, and I have made a few delicious homebrew pilsners that have predominately used Hallertau hops.
If you are looking for an authentic German taste in a pilsner, Hallertau ticks all the boxes for me. It offers a noble flavor with a spicy, woody, yet floral aroma, and I have used Magnum for bittering with Hallertau for flavor in the past.
Lager
Aside from pilsners, one of the most common homebrew recipes you will find Hallertau hops in as a lager.
I think Hallertau hops work well both in a German-style lager and an American lager too. As this hop is descended from the noble hop Hallertauer Mittelfrüher but has some slightly different American characteristics, I think it can truly work well in both lager styles.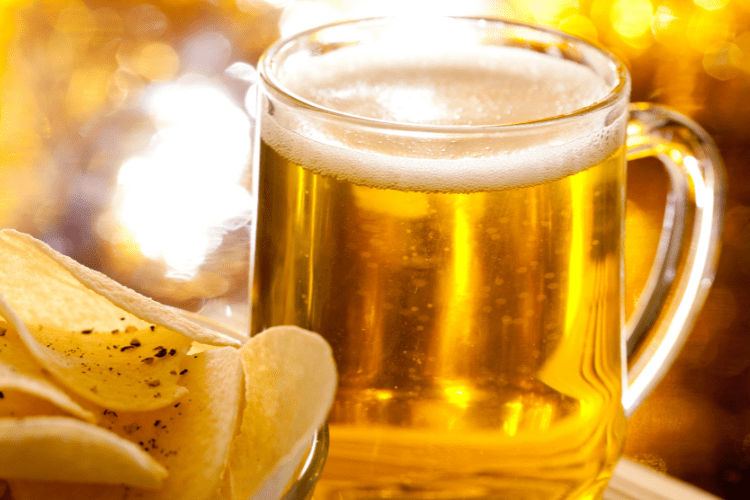 I enjoy the woody and lighter floral flavors that can really come to the fore in a homebrewed lager recipe, and this is a hop that I enjoy crafting up some refreshing lagers with.
Wheat Beer
I don't make wheat beers that often, but when I take a notion to homebrew one, Hallertau is at the top of my list as an ingredient.
I think Hallertau suits a wheat beer recipe perfectly because this is a drink where you don't want a ton of bitterness. When brewing a wheat beer, you should look for lighter flavors, and Hallertau is ideal.
I have brewed a wheat beer only using Hallertau for flavor, and it turned out pretty well. However, you could also bring in some other hops alongside Hallertau, such as Centennial, to create a tasty American-style wheat beer that isn't as bitter as a German beer.
Acid and Oil Composition for Hallertau Hops
Acid Composition
| | |
| --- | --- |
| ALPHA ACID (%) | 3.5-6.5% |
| BETA ACID (%) | 2.5-6.5% |
| Alpha-Beta Ratio | 1:1 – 3:1 |
| TOTAL OILS (mL/100g) | 0.6-1.5 mL |
Oil Composition
MYRCENE

(flavors – citrus, fruit)

35-44%
HUMULENE

(flavors – wood, spice)

30-38%
CARYOPHYLLENE

(flavors – pepper, herbs)

10-12%
FARNESENE

(flavors – floral, fresh)

0-1%
Others

(including linalool, geraniol, and selinene)

5-25%
Alternatives to Hallertau Hops
I think that Hallertau hops bring a nice combination of noble characteristics alongside a less bitter and lighter American aroma. However, if you want to use an alternative or find it hard to get your hands on Hallertau hops, here are some substitutions that I think would work well.
Hallertau Mittelfruh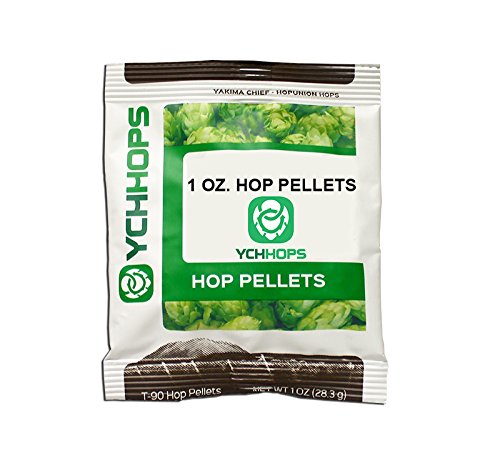 As I was looking for a direct substitute for Hallertau hops, the number one choice would be Hallertau Mittelfruh. I mean, it makes sense, as Hallertau is a direct descendant of Hallertau Mittelfruh, although with some subtle differences.
I have seen Hallertau Mittelfruh called the 'Kaiser of German hops,' and I would agree that this noble hop is perfect for bringing in those traditional German and European flavors. Hallertau Mittelfruh is used as an aroma hop, and I enjoy its mild aromas of floral and spice notes coupled with herbal flavors.
I have used Hallertau Mittelfruh predominantly in lagers and pilsners as I think it suits these types of commercial beers and homebrews.
Pros
Ideal replacement for the American Hallertau hop
One of the main traditional noble hops and perfect for crafting German-style lagers and pilsners
Cons
I wouldn't recommend this hop for IPAs or pale ales as it lacks a citrus flavor.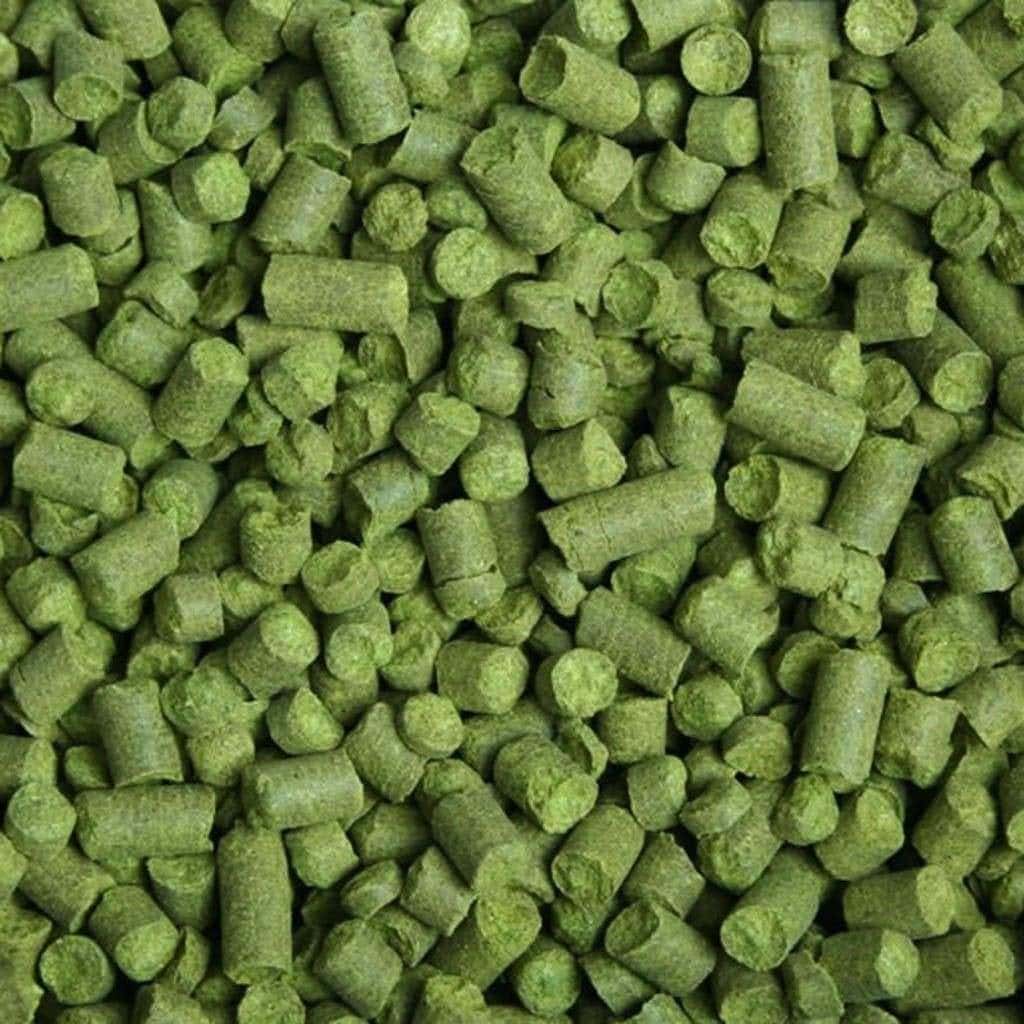 Liberty hops share many of the same attributes as Hallertau, and Liberty is also derived from Hallertauer Mittlefrüh.
I know many homebrewers who would only use Liberty as a bittering hop; however, I think it can work as an aroma hop. You will get many of the same notes as Hallertau, which include hints of spicy and a floral aroma, and like Hallertau, there isn't much of a citrus flavor either.
This makes it a good hop if you want to craft homebrews such as pilsner, lagers, and wheat beers. Many people simply want to use Liberty as a bittering hop, but I reckon it can work as an aroma hop in specific homebrew recipes.
Pros
I think this hop has similar flavors to Hallertau.
You can use this hop for wheat beers, pilsners, and lagers
Cons
This hop is normally only used for bittering in homebrew recipes.
Mt. Hood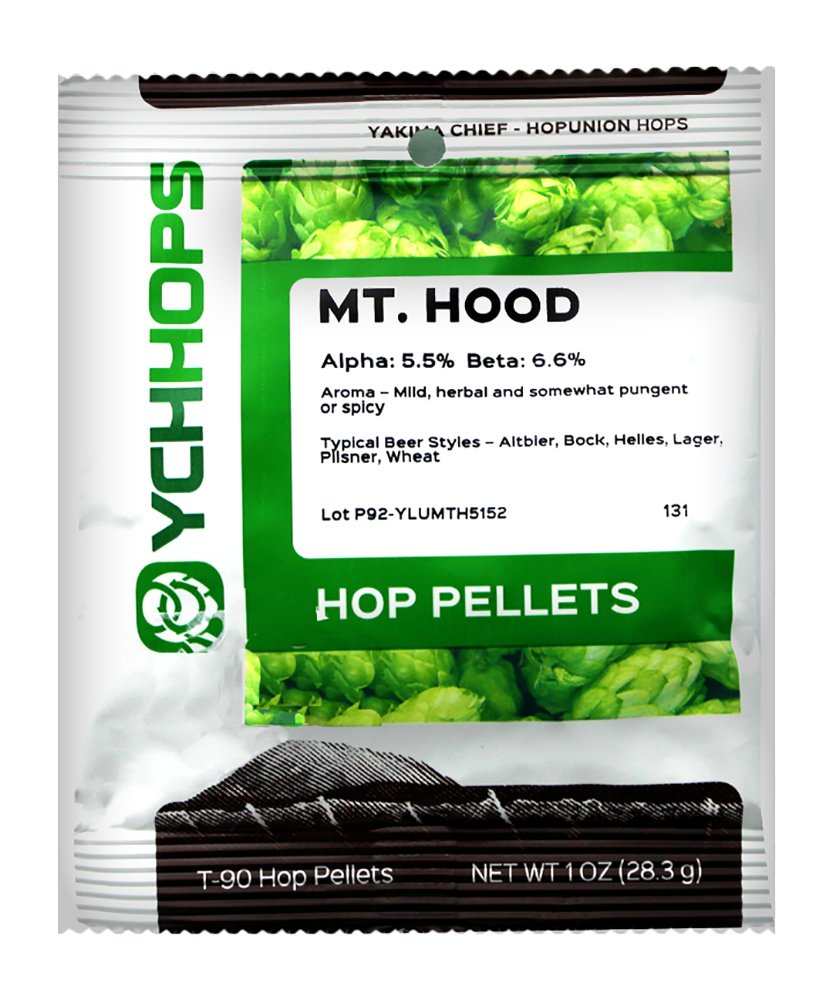 Mt. Hood hops can also trace their lineage back to the Hallertau region of Germany, which is why I have included them as an alternative to Hallertau hops.
I have noticed a lot of homebrewers now turn to Liberty or Mt. Hood instead of Hallertau to create noble-tasting pilsners and lagers. Mt. Hood has overtaken Hallertau in recent years, and it is easier to grow if you want to develop your own hops at home.
I think Mt. Hood has a punchier flavor than traditional noble hops, which opens the door to using this hop for different homebrews, including pale ales, which don't require a lot of bitterness. Floral, herbal, and spicy flavors are what I pick up with this hop, and, like Hallertau, it has a distinct lack of citrus. I recommend trying out this hop in combination with Columbus, as I think these hops complement each other really well.
Pros
Popular hop that is used more than Hallertau to create American-style beers
Has a punchy flavor that can work in a pale ale recipe
Cons
Mt. Hood can have a 'harsher' taste than noble hops
Crystal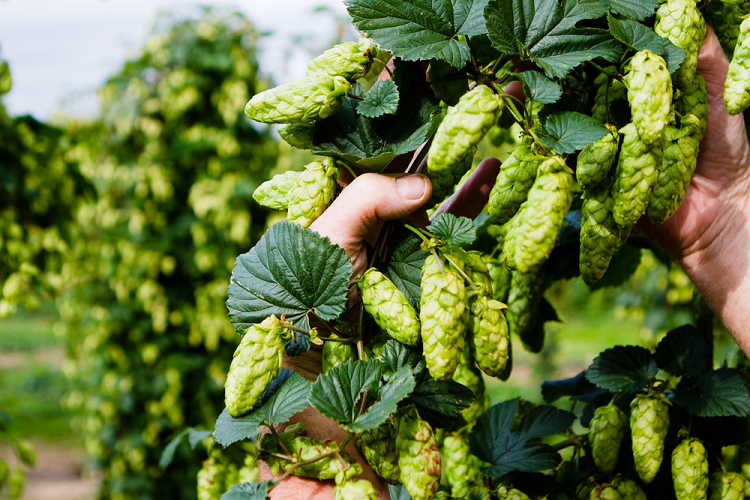 The fourth hop that I think can work as a good alternative to Hallertau is Crystal hops.
I have used this hop in the past as a replacement for Hallertau Mittelfruh, so I recommend considering Crystal if you are looking for a Hallertau replacement. Crystal hops have notes of pine, wood, and citrus, with some nice spicy flavors, and I have even noticed some citrusy aroma when I have used higher quantities of this hop.
I find that Crystal hops have a more fruity flavor than Hallertau (I have picked up orange and lemon notes), allowing you to use this hop in an IPA or even a pale ale. However, I think that pilsners, Belgian ales, and lagers are where Crystal hops shine.
You can read my full guide on Crystal hops to get a better idea of how you should use this hop and the type of homebrews it is suited for.
Pros
Good replacement for Hallertau, but comes with a more fruity aroma
You can make IPAs and pale ales with Crystal, as well as lagers and pilsners
Cons
Like Hallertau, Crystal hops are difficult to grow successfully.
Hallertau Hops Guide: FAQs
Question: What beers can I make with Hallertau hops?
Answer: Hallertau hops are commonly used to make pilsners, lagers, and wheat beers. The noble characteristics of this hop will allow you to make European-inspired homebrews but with a less bitter and lighter finish akin to many American beers.
Question: Is Hallertau a popular hop?
Answer: Hallertau is used in many homebrew and commercial recipes; however, I have found that it isn't as popular as it used to be. Hallertau is notoriously susceptible to many diseases, which can make it challenging to grow. This is one reason why Mt. Hood and Liberty have overtaken Hallertau in popularity.
Question: What do Hallertau hops taste like?
Answer: Hallertau hops share many noble flavors, such as spicy notes and a woody aroma. You won't find a lot of citrus with Hallertau hops, but they do have a light and floral scent, which is why I enjoy using this hop in lagers and pilsners.
Question: Is it easy to grow Hallertau hops?
Answer: No. I think that Hallertau is one of the hardest hops to grow successfully. It is very susceptible to disease, and I wouldn't recommend growing Hallertau unless you have a lot of experience and time to spare, as it requires significant attention.
Conclusion: Hallertau Hops Offer Noble Flavors with an American Twist
I enjoy brewing pilsners, lagers, and the occasional wheat beer with Hallertau hops, and I think that they bring a nice American twist to this noble German hop.
I think the milder woody and spicy flavors combined with some floral notes work great in lighter homebrews. Aside from the difficulty in growing this hop variety, I don't think there are many downsides to Hallertau.
I've found many homebrewers to overlook this hop in favor of Mt. Hood and Liberty. While I think it is easy to see why both these hops are more popular, I don't think you should ignore brewing with Hallertau, as it can add a noble hop taste with a slight American twist.