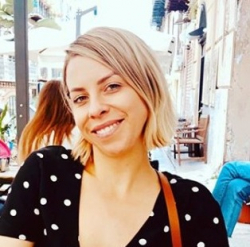 Latest posts by Jodie Chiffey
(see all)
When I am homebrewing an American-style beer, Galena hops are one of the first hop varieties I turn to. I have crafted a lot of IPAs, pale ales, and lagers with this hop.
I think Galena offers a smooth bitterness, and it's an ideal hop due to its superior bittering qualities.
In my Galena Hops guide, I will show you the types of beer this hop is suited for and what its flavor profile is like. I'll also list some alternative hops you can consider a good substitute for Galena.
Bottom Line Up Front
I think if you haven't used Galena hops before to homebrew American-style beers, you are missing out on one of the best hops for bittering. Galena's high alpha-acid content provides a smooth bitterness to lagers, IPAs, pale ales, and stouts. I enjoy the aroma of Galena; however, I think its main strengths lie in its bittering qualities.
Pros and Cons of Galena Hops
Pros
Excellent hop for bittering American IPAs, pale ales, stouts, and lagers
It has a very pleasant aroma of fruit, spice, pine, and citrus
Widely available and tailored to creating American-style homebrews
Cons
Using this hop for flavor can ruin your homebrews with a heavy blackcurrant taste.
History of Galena Hops
Galena is one of the most popular hops used in America, and it has become a go-to hop for many homebrewers.
Galena was developed specifically for its high alpha-acid qualities, and back in the 1960s, there was a real drive to produce a bittering hop for the American market. Before Galena, many commercial and individual brewers turned to European and British hops for their beers and ales.
Released in 1978, Galena was bred with Brewer's Gold, and luckily, it was released during a global shortage of hops in 1980, which I imagine contributed massively to its popularity.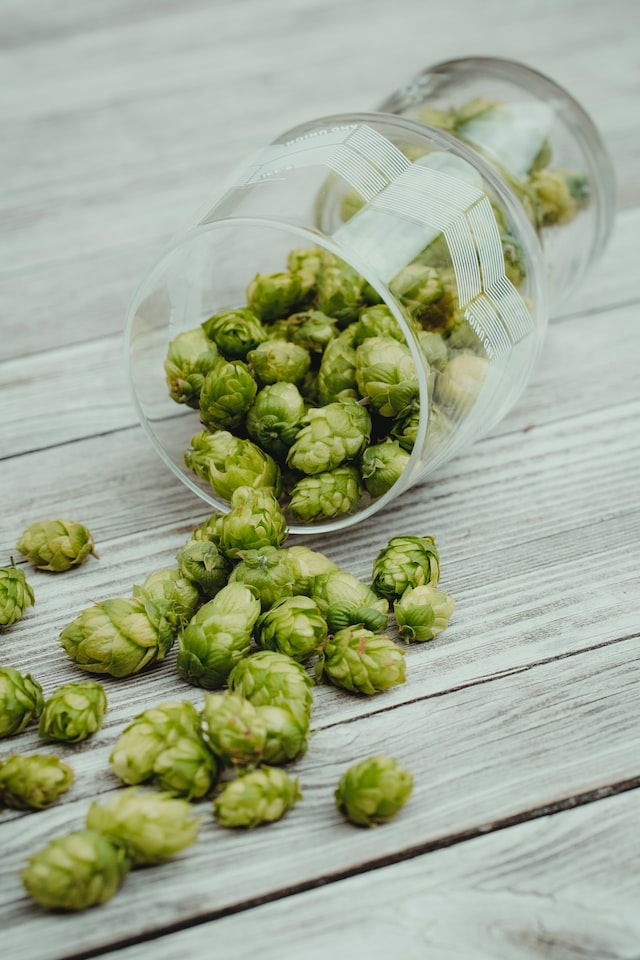 Flavor Profile
I have yet to come across a homebrewer who hasn't used Galena at some point for its superior bittering qualities. This is the main reason I tend to use Galena, as its high alpha-acid content (usually between 12-15.5%) is ideal for creating ales, lagers, and stouts with a smooth bitter finish.
I'm not a huge fan of Galena for flavor because it can overpower homebrews with a prominent blackcurrant taste, and overall I think this hop has a very fruity flavor. However, I have tried using Galena as a dual-purpose hop by adding it in later in the boil to add flavor to ales. Some of the notes I pick up with Galena include pears, and peaches, with a relatively strong citrus flavor of grapefruit and lime.
I have also noticed some pine and a slightly spicy notes to this hop.
I don't think there is anything wrong with using Galena for flavor, and some IPAs have turned out well with this hop; however, it is one that I mainly use for bittering as I think this is where its main strengths lie.
How to Grow Galena Hops
Unlike some other hop varieties, you can grow Galena hops. If you are in the USA, this hop was specifically created for the American market, so it copes well in many parts of the country.
I have grown Galena hops before, and I find that they can be a little tricky to get started. However, the growth rate is quite impressive once you get these hops up and running at home. Galena hops work well in a temperate climate, so you want quite a few warm and dry months of the year coupled with wetter and cooler winters.
These hops are resistant to certain diseases, which is good but keep an eye on powdery mildew as I have found Galena to be vulnerable to this fungal disease.
If you are thinking of growing Galena hops, I recommend reading my article on How to Grow Hops, as it will give you all the basics to get started.
What Kind of Beers Can You Make from Galena Hops?
I have used Galena hops to make various homebrews, and I think the clean bittering qualities and fruity aroma make this hop pretty versatile. So, if you are considering buying some Galena hops but aren't 100% sure what beers you can make, here are some drinks I have made with Galena hops.
IPA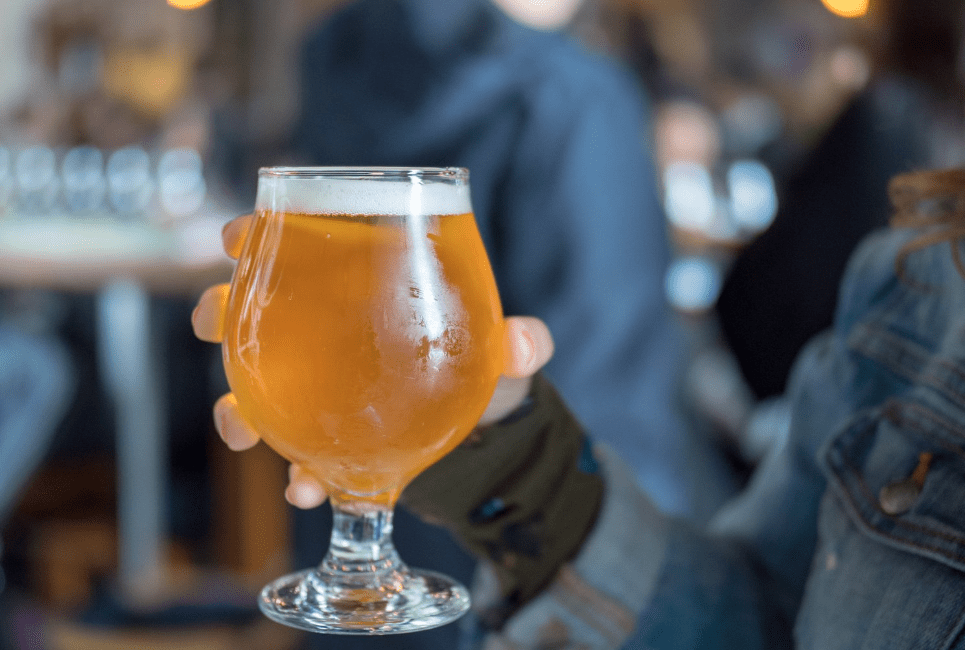 I think the clean bitterness of Galena makes this hop ideal for creating a refreshing IPA, and I also know some brewers who have used Galena for flavor.
I have brewed several IPAs with Galena as the bittering hop, and I find that it works excellent with flavor hops such as Simcoe, Centennial, and Cascade. However, I have also known brewers who use Galena in a single hopped IPA. I thought the end result was pretty tasty, and I did pick up some citrus notes while there were also some fruity (blackcurrant) and spicy flavors.
Even though I prefer Galena for bittering, you can definitely use it for flavor in an IPA, but be wary of the amounts due to the chances of overwhelming your ale with blackcurrant.
Lager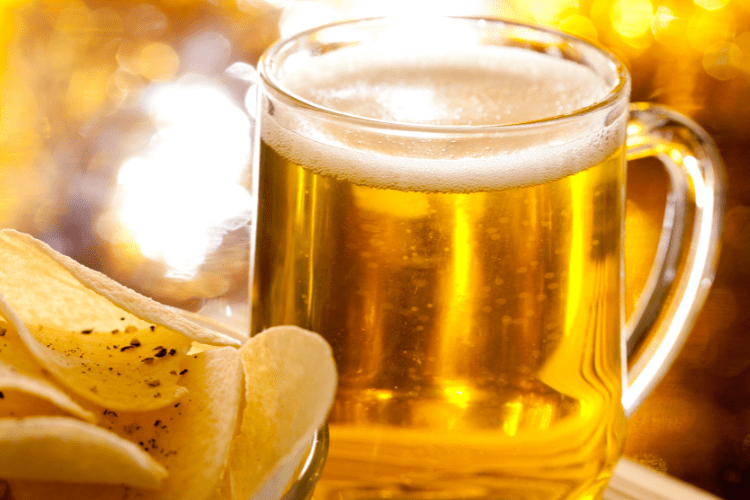 Lager is one of the main drinks that you will find brewers using Galena hops for, and Corona Extra is a prime example of a pale lager that uses this hop.
I think the smooth bittering qualities of Galena would make for an ideal pale American-style lager, and I have brewed a couple of these drinks with Galena. I like the finish that this hop gives and the mild nature of Galena ensures you can brew light and refreshing lager. I wouldn't use Galena for a European lager or a dark lager, but I think Galena is perfectly suited for a lighter American recipe.
Pale Ale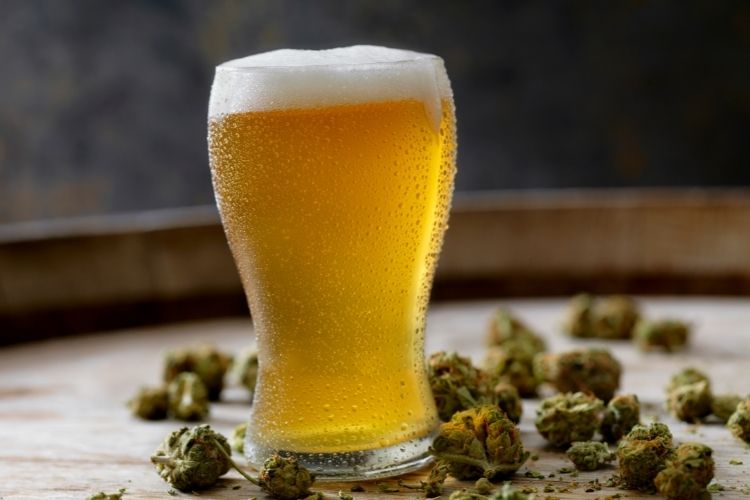 When I started homebrewing, I wasn't 100% clear on the difference between an IPA and a pale ale. However, as I gained some experience, I learned that pale ales require less intense bitterness. While I think Galena works excellent in an IPA, I also think the smoother bitter finish makes it a great hop to consider for a pale ale.
I reckon that using Galena for bitterness and using it in conjunction with a robust hop such as Cascade will help you create a lovely homebrewed American-style pale ale.
Stout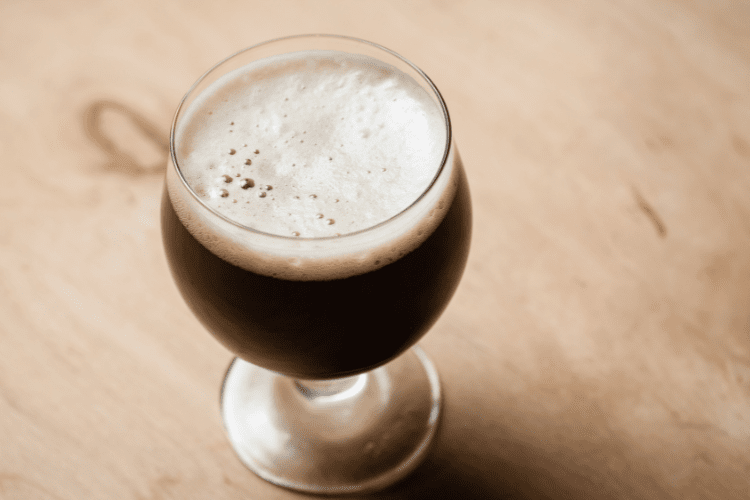 Finally, you can use Galena hops in a stout, and this is one of my favorite types of drinks to use Galena for.
In my opinion, the smooth bitterness is perfect for a stout recipe, and you can use Galena to significant effect in this type of homebrew.
If you have ever tasted Nitro Chocolate Stout from the Tröegs Brewing Company, you'll appreciate how good a hop Galena is for stouts. I like that the Galena helps create a clean finish, allowing the more decadent flavors of vanilla and dark chocolate to shine.
Acid and Oil Composition for Galena Hops
Acid Composition
| | |
| --- | --- |
| ALPHA ACID (%) | 12-15.5% |
| BETA ACID (%) | 7.2-8.7% |
| Alpha-Beta Ratio | 1:1 – 2:1 |
| TOTAL OILS (mL/100g) | 0.9-2.1 mL |
Oil Composition
MYRCENE

 

(flavors – citrus, fruit)

40-50%
HUMULENE

 

(flavors – wood, spice)

11-17%
CARYOPHYLLENE

 

(flavors – pepper, herbs)

5-9%
FARNESENE

 

(flavors – floral, fresh)

0-1%
Others

 

(including linalool, geraniol, and selinene)

23-44%
Alternatives to Galena Hops
Due to their popularity and initial design for the American market, Galena hops are one of the easiest varieties to get your hands on. They are used extensively by commercial beer makers and homebrewers; however, if you want to try a substitute, I think these three hops would work well as a replacement.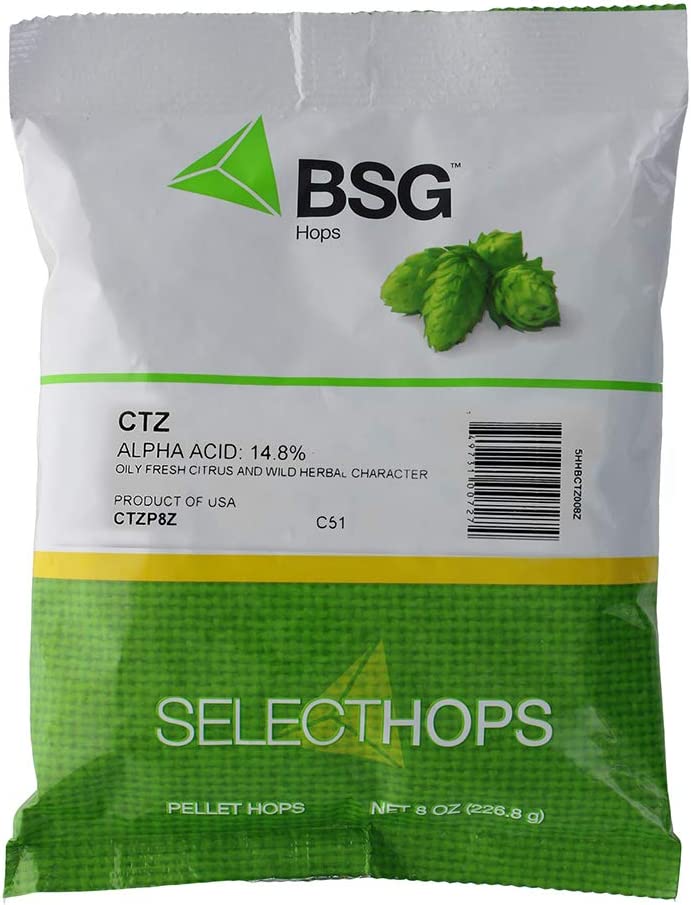 Columbus hops are also widely used, and they are one of my favorite hops to use for bittering.
I think Columbus works great for IPAs, lagers, and stouts. While the bitterness isn't for everyone, I do believe they are a fantastic hop to start making some delicious homebrews. You will need to be careful with Columbus, as adding too much can ruin your next beer batch.
However, Columbus is a go-to hop of mine for bittering, and the alpha-acid content is pretty close to Galena, making it a good substitute.
Read my full Columbus hops guide if you want to learn more about this hop and how you can use it for IPAs, lagers, and stouts.
Pros
High alpha-acid content, which is ideal for bittering
Widely available hop
You can use Columbus for making IPAs, lagers, and stouts.
Cons
Putting too much of this hop into your recipe can ruin your beers.
Nugget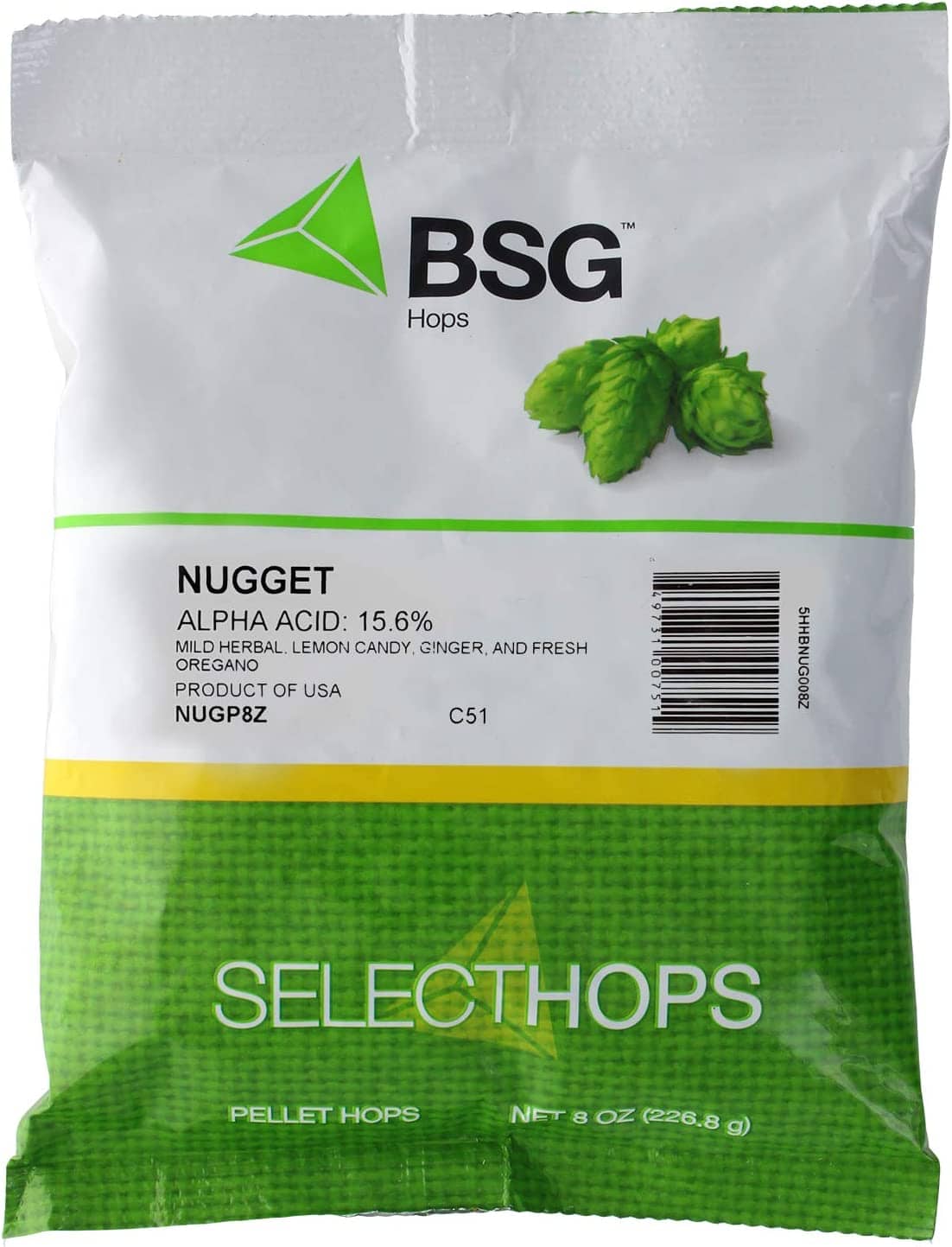 I find that Nugget hops also work as a good substitute for Galena, and I enjoy making homebrews that use this hop for bittering.  I have made pale ales, IPAs, and stouts before with Nugget as the bittering hop.
Similarly to Galena, Nugget was bred with Brewers Gold, so they share many similar characteristics, which I think makes them an ideal substitute. I find that Nugget also contains a very similar aroma to Galena, which includes spicy notes and pine, and you will definitely notice a citrus smell.
The bitterness of Nugget is slightly milder than Columbus, and I think it is more on par with Galena, so this is a good hop if you want that smoother bitter finish to your ales.
Pros
Very similar hop to Galena in bitterness and aroma
I enjoy the milder citrus aroma combined with pine and spice
Cons
I don't think this hop works great for flavor. It should only be used as a bittering hop.
Brewers Gold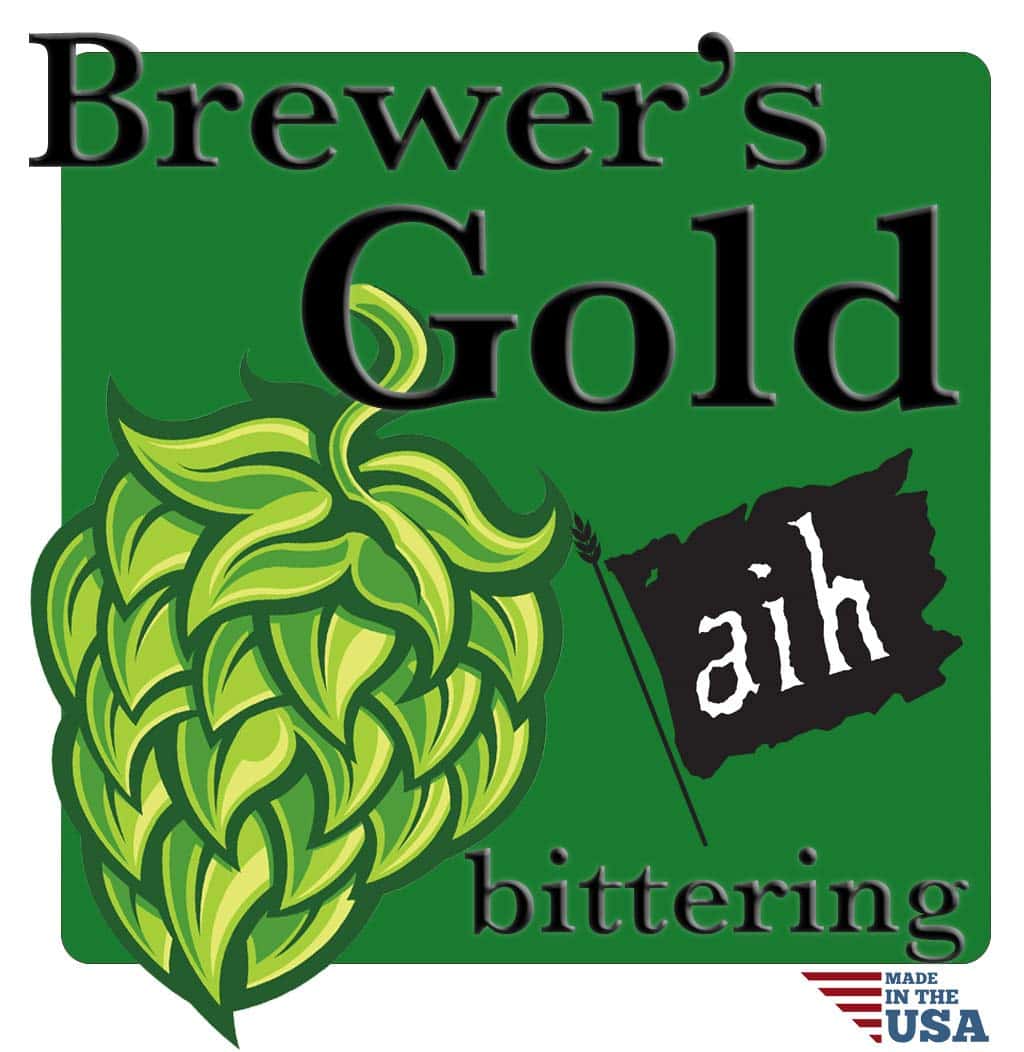 Given that Galena hops have a direct lineage to Brewer's Gold (as do many modern bittering hops), this is the hop I would tend to use as a direct replacement for Galena.
Brewer's Gold does have some differences in its aroma, as I find that it contains much more of a tropical fruit flavor than Galena. However, the bittering qualities are very similar, and the two hops are ideal for bittering, although Brewer's Gold has a lesser alpha-acid content.
I have used Brewer's Gold to bitter many ales and even stouts, and I think its smooth bitterness finish makes it a suitable replacement for Galena hops
Pros
Excellent replacement for Galena as it was bred with Brewers Gold
Brings in nice tropical fruit flavors and aroma
Cons
I wouldn't recommend using Brewers Gold as a dual-purpose hop.
Frequently Asked Questions
Question: What beers can I make with Galena hops?
Answer: I think Galena hops are a versatile bittering hop ideal for crafting various beers. I have used Galena to bitter IPAs, pale ales, lagers, and stouts, and it provides a smooth bitter finish.
Question: Why do many homebrewers use Galena hops?
Answer: Galena hops are popular due to their excellent bittering qualities, especially when home brewing IPAs, pale ales, lagers, and stouts. The hop exploded in popularity as it was specifically bred to provide a suitable bittering hop for the American market that could be grown easily in the USA.
Question: What do Galena hops taste like?
Answer: While I only use Galena for their bittering qualities, I enjoy these hops' aroma and flavor. I find that Galena has some fruit notes (grapefruit, lime, pear, peaches, and blackcurrant especially) along with a very clear pine and spiciness. I also pick up some mild citrus notes that are pretty noticeable in higher quantities.
Question: What beers use Galena hops?
Answer: Many commercial beers use Galena hops; however, probably the most famous beer that uses this hop is Corona Extra. You will also find Galena hops in a lot of homebrew recipes due to their excellent bittering qualities.
Galena Hops Guide: Conclusion – Galena Is an Excellent Hop for Bittering American-Style Beers
Even though I know many homebrewers who have used Galena hops to add flavor to beer, I think it works best as a bittering hop.
I like the aroma of Galena with its fruity, spicy, and pine notes coupled with some citrus flavor; however, the risk of ruining your homebrew when using Galena as a flavor hop is too high. I have found that some homebrewed beers can suffer from a 'catty' aroma with a real excess of blackcurrant, and this is why I only use this hop for bittering.
I think Galena is an excellent bittering hop that imparts a smooth and clean bitterness, and it is a must-try to make American-style IPAs, pale ales, stouts, and lagers.