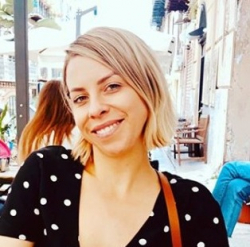 Latest posts by Jodie Chiffey
(see all)
I think that noble hops such as Hallertauer Mittelfrüher are some of the best varieties to use for beer, and this is why I like brewing with Liberty hops to offer a slightly American edge to my homebrews.
Liberty shares many characteristics with Hallertauer Mittelfrüher, but I think there are enough differences that allow this type of hop to stand on its own, especially for lagers, pilsners, and wheat beer.
In my Liberty hops guide, I'm going to take you through what I think of this hop's aroma and flavor potential and why it is a favorite hop of mine to use in my homebrew recipes.
Bottom Line Up Front
It is obvious that Liberty hops have a striking resemblance to Hallertauer Mittelfrüher. I think Liberty has several advantages over Hallertauer Mittelfrüher, mainly that it is easier to buy and grow.
I also believe that Liberty has some nice subtle differences. Its milder flavor means I enjoy using it as a homebrew ingredient, especially in lagers, pilsners, wheat beer, and even a stronger bock beer.
Pros and Cons of Liberty Hops
Pros
Ideal replacement for Hallertauer Mittelfrüher, but with a few differences to bring out the flavor in your homebrews.
This hop is easier to grow and is more widely available than Hallertauer Mittelfrüher
I think this hop is versatile, allowing you to create milder lagers, pilsners, and wheat beers.
Cons
Liberty hops still have quite a low yield if you are growing them yourself
I wouldn't recommend this hop for homebrewing IPAs or pale ales.
History of Liberty Hops
Liberty hops emerged in the early 1980s, and it has a noble lineage as this hop was bred with Hallertau Mittelfrüher and another German hop.
Liberty was released onto the market in 1991, mainly to combat the low yield of Hallertau Mittelfrüher and give wider availability to the American market. While Liberty doesn't have a massive yield compared to many other hops, it is more widely available. It is very similar to Hallertau Mittelfrüher in its bittering and aroma, which makes it popular among American homebrewers who want to create European-style beers.
Flavor Profile
I am a fan of the flavor and aroma of noble hops, which is why I am drawn to Liberty. Right away, you can pick up a lot of noble notes from Liberty, including a very evident spiciness and herbal and floral aroma.
I don't find this hop has much of a citrus smell or taste, which is why I generally use Liberty when homebrewing European beers and ales. Due to the lack of tropical fruit and citrus, I don't think Liberty works well in American pale ales or IPAs; however, it is an excellent hop for adding flavor to German lagers and other European homebrews.
How to grow Liberty Hops
If you enjoy growing your own hops to use in your homebrews, the good news is that there are no restrictions on growing Liberty at home.
I have found it easy to pick up the rhizomes for Liberty, and I have even come across full plants for sale. There are some things you need to know before you try and grow Liberty hops yourself:
They require particularly acidic soil
You will need beds that drain well
It can take 2-3 years to establish the hop plants
Their yield is relatively low compared to varieties
Also, I have found that Liberty hops don't store well, so you should aim to use these hops as fresh as possible. Unlike Hallertau Mittelfrüher, Liberty is much more resistant to Verticillium wilt and Downy Mildew.
What kind of beers can you make from Liberty Hops?
I have homebrewed several types of European beer with Liberty. I think its noble characteristics and the aroma it adds make it an ideal hop for creating different kinds of beer that call for a milder flavor. You can combine Liberty with other hops if you want a more intense aroma. Here are some of the beer types I have used Liberty hops for in the past.
Pilsner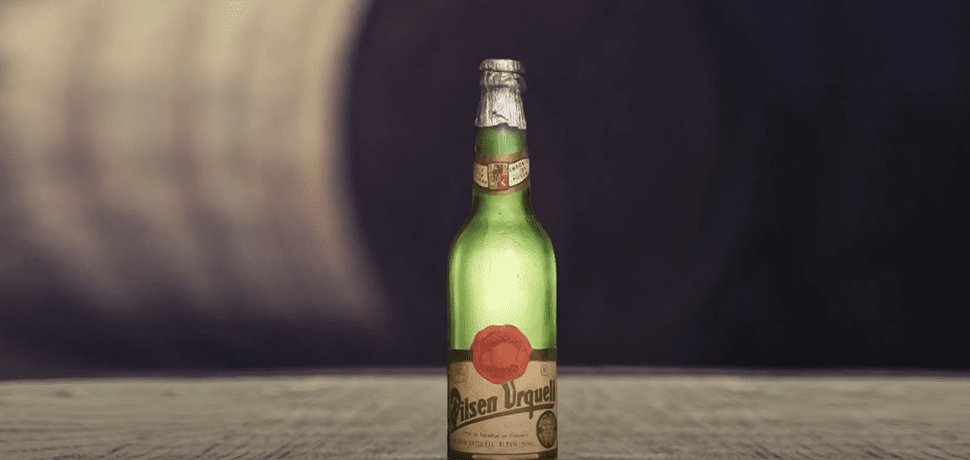 By definition, a pilsner is a European-styled beer, which is why I think Liberty hops is an excellent choice.
Liberty's floral and earthy flavor works fantastically well in a milder pilsner recipe, and I have used Liberty to create some refreshing and light homemade pilsners. Similarly to brewing with Hallertau, I have used Magnum hops for their bittering qualities and then Liberty to add aroma to pilsners, and I was massively impressed with the end result.
Lager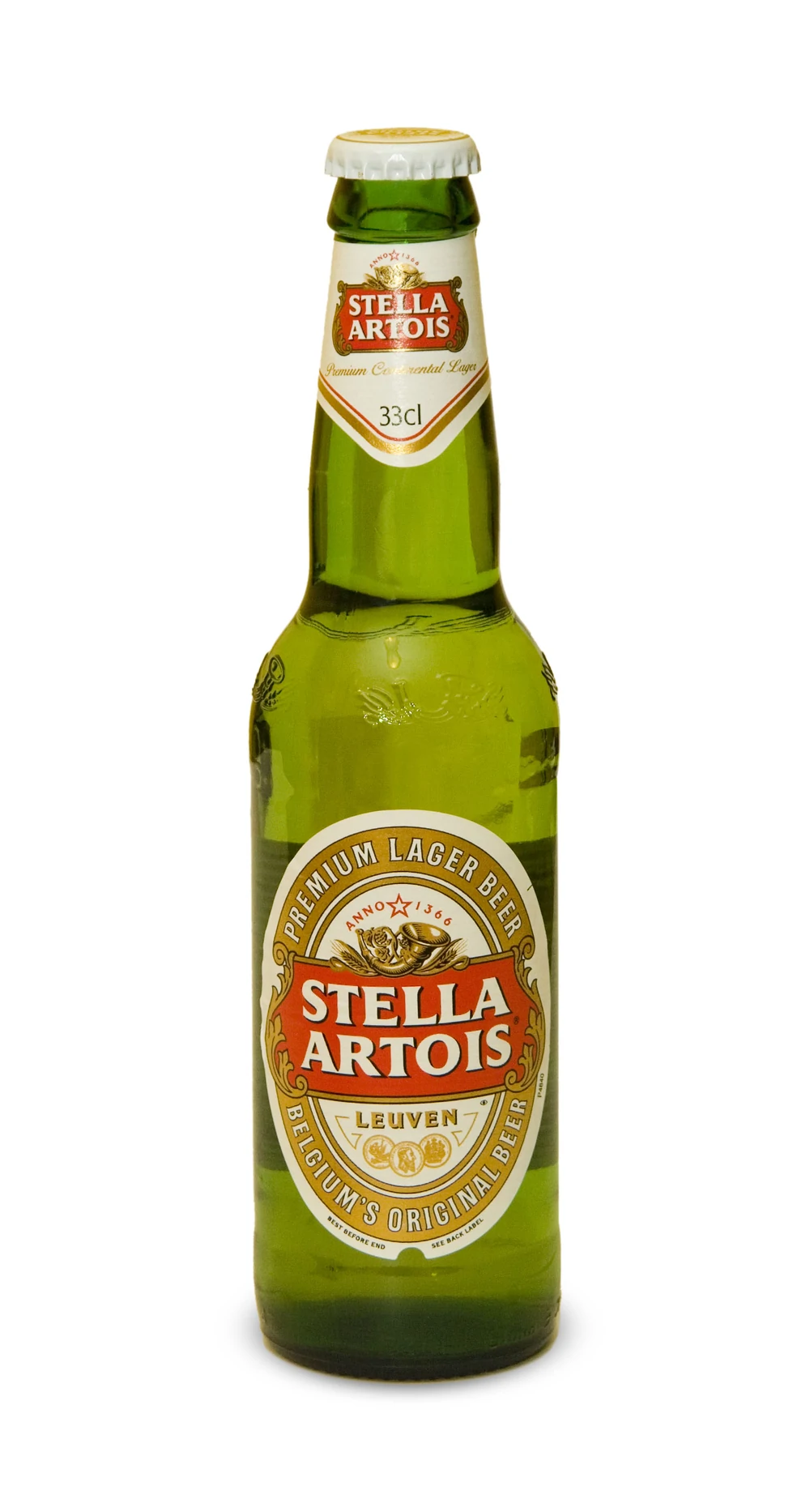 I'm a big fan of using Liberty hops to make a mild lager, and several of my homebrewed lagers have turned out really well.
I think Liberty hops work brilliantly in a lager recipe because they closely resemble Hallertau Mittelfrueh, which in my opinion, is one of the best lager hops. You also won't be restricted to just American lager homebrews with Liberty, as I think it works to create a European-style lager too.
While I don't think Liberty brings out particularly intense flavors, this hop does a good job at crafting a mild and refreshing lager
Wheat beer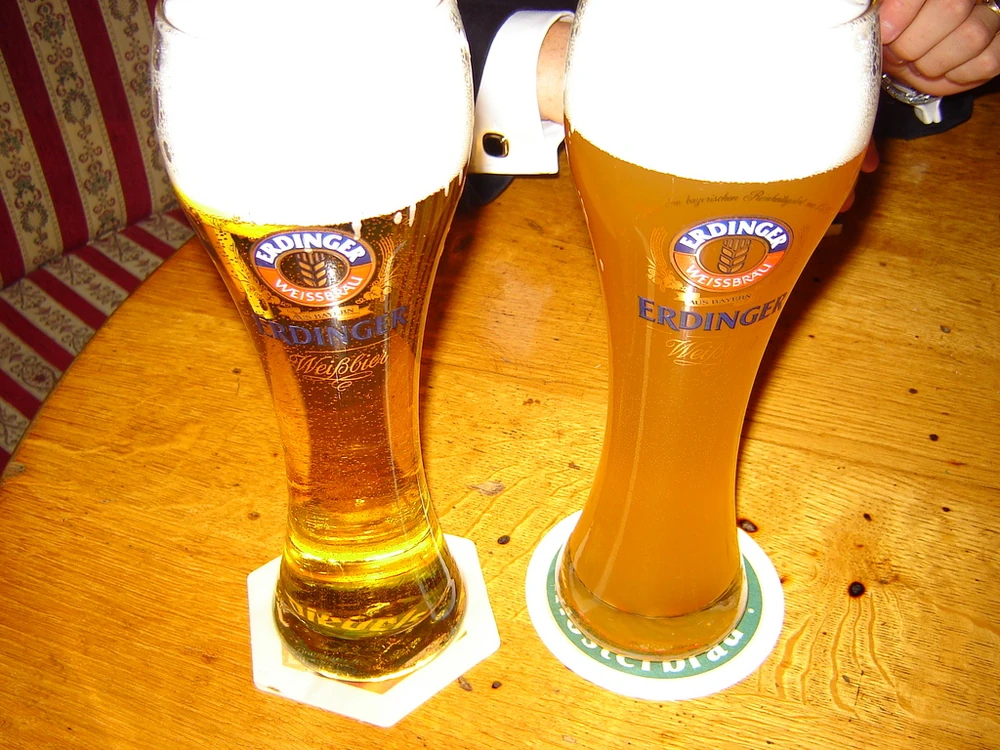 I don't brew a ton of wheat beers; however, sometimes, I take a notion and want to make a beer that is lighter than lagers, pilsners, and ales.
Wheat beer is a good choice if you are looking for a pale and cloudy drink that isn't too strong in alcohol content. While I like brewing ales that are maybe 7 or 8%, sometimes it is nice to simply homebrew a lighter beer that won't overload your taste buds.
Liberty hops work great in wheat beer recipes because they don't come with massively intense flavors. Compared to some other hops such as Amarillo, Liberty won't overpower your wheat beer recipe. Combined with Vienna malt, I think they work brilliantly together.
Bock beer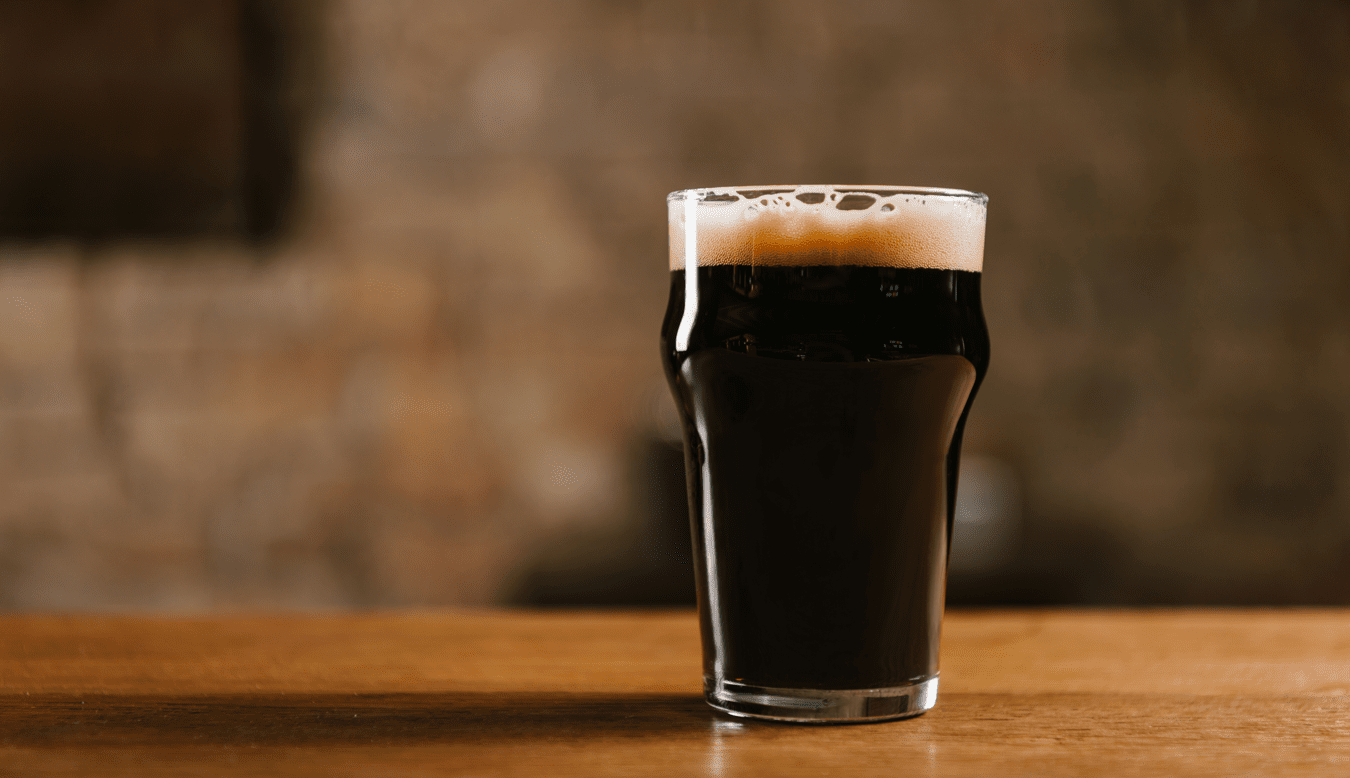 Another beer type I think Liberty hops works well for is a bock beer.
Bock isn't as well-known as some other beer types and lagers; however, the chances are if you have tasted a stronger beer that has a copper tinge, then it is a bock.
Usually, if I am homebrewing a bock beer, I turn to noble hops. As Liberty is closely related to Hallertau Mittelfrüher, which is one of the most well-known noble hops, it will work fine in a bock recipe. You could also combine it with Mt. Hood hops to create a stronger tasting and heavier bock that would be perfect for the colder winter months.
Acid and Oil Composition for Liberty Hops
Acid Composition
| | |
| --- | --- |
| ALPHA ACID (%) | 3-6.5% |
| BETA ACID (%) | 3.0-4.0% |
| Alpha-Beta Ratio | 1:1 – 2:1 |
| TOTAL OILS (mL/100g) | 0.6-1.8 mL |
Oil Composition
MYRCENE

(flavors – citrus, fruit)

15-25%
HUMULENE

(flavors – wood, spice)

35-45%
CARYOPHYLLENE

(flavors – pepper, herbs)

10-15%
FARNESENE

(flavors – floral, fresh)

0-1%
Others

(including linalool, geraniol, and selinene)

14-40%
Alternatives to Liberty Hops
I never seem to have any issues locating Liberty hops. Since they were released due to the low yield of Hallertau Mittelfrüher, they are widely available in America. However, if you can't find Liberty hops or want to try some hops that are closely related but have some subtle differences, here are three alternatives I think will work well.
1. Hallertau
Hallertau hops are probably the variety I would turn to first if I wanted a replacement for Liberty.
This hop is the American version of Hallertauer Mittelfrüher, but they do have some subtle differences that bring this hop closer to Liberty, in my opinion. You can create the same types of beers with Hallertau, including pilsner, lagers, and wheat beers.
Both hops do a good job of bringing out noble flavors without being particularly overwhelming. I think that Hallertau is ideal for adding aroma to beers, although I don't often try it as a bittering hop as I prefer Magnum for this purpose.
Hallertau hops will give you that noble tradition combined with an American twist, and I think they are the perfect replacement for Liberty. If you want to learn more about this hop, read my Hallertau hops guide for more information.
Pros
I think this hop is very close to Liberty in flavor and aroma
It brings together noble hop characteristics with an American twist
Cons
Hallertau is difficult to grow, mainly due to its susceptibility to different diseases.
2. Mt. Hood
Mt. Hood hops is another variety that I think you can easily use as a substitute for Liberty. The reason is that Liberty is a half-sister to Mt. Hood, and this hop has roots back in the Hallertau region of Germany, which makes them closely related to Hallertauer Mittelfrüher.
While I think that Liberty is the more popular hop amongst American homebrewers, Mt Hood is a good choice for creating ales where you don't want a ton of bitterness. I have also used Mt Hood to homebrew pilsners and lagers, and I don't see why it wouldn't work in a wheat beer either.
These hops will give you some spicy, floral, and herbal aroma, but there is a distinct lack of citrus. One thing I have noticed with Mt Hood is that it gives more of a 'punch' to its flavor than Liberty. While I think overall, it is pretty mild compared to some other hop varieties; it does have a certain edge that you don't get with Liberty.
Pros
Good Liberty replacement that you can use to brew lagers, pilsners, and wheat beers
Gives beer a punchier finish compared to Liberty
Cons
I think Liberty has a smoother taste, which is better for certain recipes.
3. Hallertauer Tradition
The third hop that you can use to replace Liberty is Hallertauer Tradition.
It is very close to Hallertauer Mittelfrüh (hardly surprising given its name!), and you will find very similar flavors to Liberty.
You will notice noble notes with this hop, including a distinct lack of citrus. This is why I think Hallertauer Tradition works in lagers, pilsners, and wheat beers, and I tend to stay away from this hop if I create a pale ale or an IPA. I don't think it has the citrus and fruity finish to work in these homebrews.
I don't think Hallertauer Tradition is as widely used as Hallertau, Liberty, or even Mt Hood. This isn't necessarily bad because it gives you the chance to craft some unique homebrews, but the hops aren't as widely available as some of the more popular hops based on noble varieties.
Pros
This is a German hop that has similar characteristics to Liberty.
I think it works well for similar homebrews such as wheat beers, lagers, and pilsners.
Cons
Hallertauer Tradition isn't as easy to buy as Liberty.
Frequently Asked Questions
Question: What beers can I make with Liberty hops?
Answer: I think that Liberty hops have a good range, and you can make many beers with this variety. Some of the beer recipes I have used Liberty in include lagers, pilsners, and wheat beer. I also think you could use Liberty in a bock beer if you combine it with another hop for a richer flavor.
Question: Should I use Liberty hops for bittering or flavor?
Answer: I mainly use Liberty hops for adding flavor to my beer recipes, as I think the milder notes of Liberty are ideal for crafting light and refreshing beers. Some people do use Liberty for bittering, although I think some other hops are better suited to this, such as Chinook, Bravo, and Warrior.
Question: What do Liberty hops taste like?
Answer: Liberty hops have relatively mild flavors compared to more potent and more intense hops. Some of the notes I pick up with Liberty hops include spiciness and herbal and floral aroma, and I can certainly notice the noble elements, which are very similar to Hallertau Mittelfrüher.
Question: Can I grow Liberty hops?
Answer: Yes. There are no restrictions on growing Liberty hops, and they are one of the easier hops to grow. Liberty was initially bred because Hallertau Mittelfrüher performed poorly on American soil and had a meager yield. While Liberty's yield isn't huge, it isn't a particularly difficult hop to grow.
Conclusion: Liberty hops offer great potential for several types of homebrews
I'm a proponent of using Liberty hops to create pleasant homebrews without completely overwhelming my taste buds and anyone else who tries my homebrewed beer.
In some ways, I think that the milder flavor of Liberty works to its advantage. While I enjoy brewing punchy and intense ales and IPAs with hops such as Cascade, Simcoe, or Citra, it is nice sometimes to craft a lighter and milder lager using Liberty.
Liberty hops are ideal for creating beers such as lager, pilsner, and wheat beer, and you can use them in a heavier bock recipe alongside other hops.