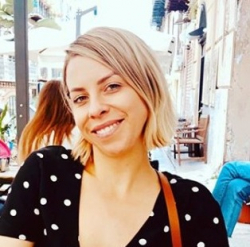 Latest posts by Jodie Chiffey
(see all)
I often hear that Bianca Gold hops are purely ornamental hops. While that is partly true, my Bianca Gold hops guide will show you that this type of hop can potentially be used for creating some fantastic tasting homebrews.
I'll look at the pros and cons of these hops, what type of beers Biana Gold can work as an aroma hop for, and also, I'll explore some alternative hops you can use, especially Saaz, which I believe is a better hop for homebrewing.
Bottom Line Up Front
While mainly used as an ornamental hop, it is possible to use Bianca Gold as an aroma hop to create lagers, pilsners, and Belgian Ales. They share similar characteristics to Saaz and Sunbeam hops. Still, I would recommend opting for Saaz hops over Bianca Gold due to their wider availability and longer history in creating crisp, refreshing, and superior tasting beers.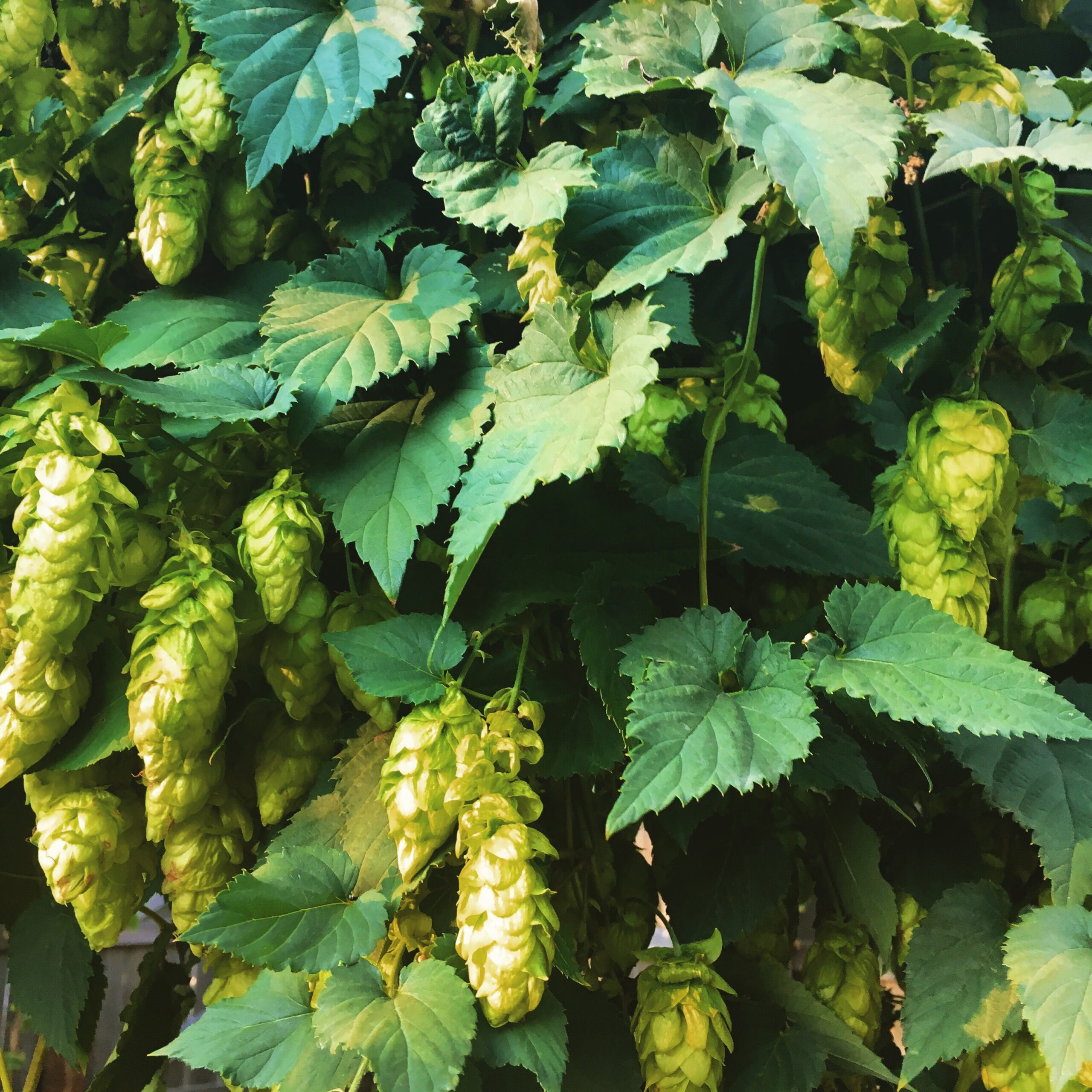 Pros and Cons of Bianca Gold Hops
Pros
Share similar hop characteristics to Saaz with earthy and floral notes
Can be used for various brews, including lagers, pilsners, and Belgian ales
If growing them yourself, they have produce a high yield
Fairly easy to grow and resistant to downy mildew
Cons
This hop is mainly used for ornamental purposes
Difficult to purchase, so you will need to grow them yourself
History of Bianca Gold Hops
One thing I think is important when exploring different hop varieties is to understand how a specific hop was created. Knowing how a particular hop was grown and developed opens the door to finding many interesting hop combinations and alternatives.
Bianca Gold hops came about in the early 1990s and were bred with the popular Saaz hop, which is used in many Czech Pilsners and some IPAs.
In fact, Bianca Gold is the half-sister of Sunbeam hops, and they share many similar characteristics. I'll explore Sunbeam hops in more depth later on, but they are both used mainly for aroma rather than adding bitterness to homebrews.
Flavor Profile
I don't see any reason why Bianca Gold hops can't be used as a homebrewing ingredient, although I prefer using Saaz for various reasons that I will outline below. Even though this hop is mainly used for ornamental purposes, its flavor profile lends itself to adding a distinctive aroma if you want to create some exciting beers and lagers.
Bianca Gold hops contain some interesting notes, such as a heavy floral and earthy smell.
The big thing that stands out for me with Bianca Gold hops is the farnesene content. This is what gives hops their floral and fresh aroma and taste.
Bianca Gold hops typically have a farnesene content of around 13%, which adds a remarkably fresh, earthy flavor, especially if you compare this to some other hops such as Magnum hops which have a more spicy flavor and are mainly used for bittering.
Even though these two hops serve different purposes (one is for aroma and the other is for bittering), I think it is worthwhile highlighting the difference in their oil composition as an example of how Bianca Gold hops get their floral taste.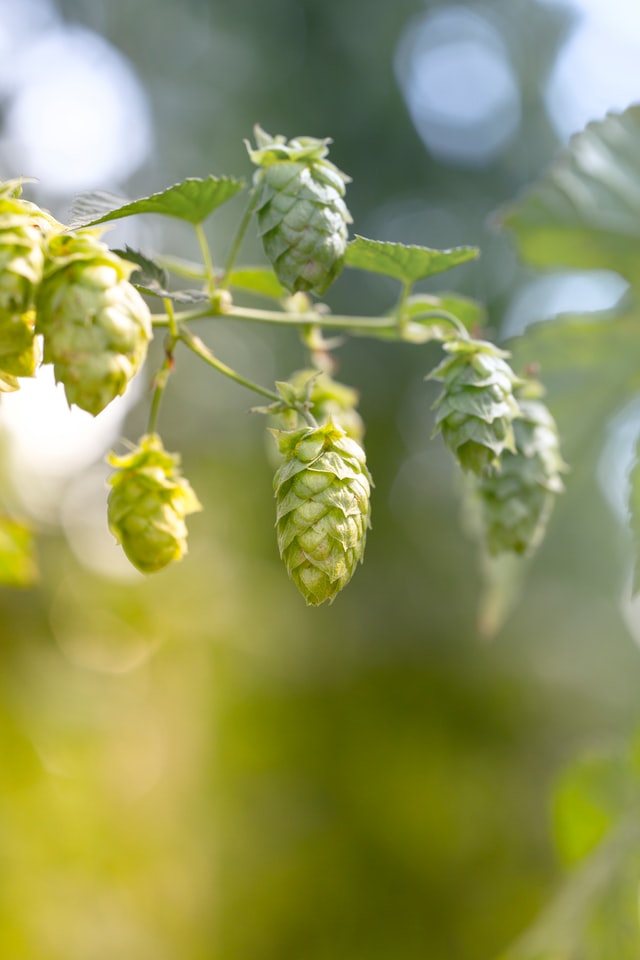 How to Grow Bianca Gold Hops
I've found Bianca Hops quite challenging to come by, mainly because they aren't grown as a commercial hop. However, you can plant the rhizomes and produce these hops yourself.
Some things to keep in mind about Bianca Gold hops are that they require a decent amount of sunlight; however, I have found that too much can cause a high degree of leaf burn. When growing Bianca Gold hops, you'll notice this happening as the leaves start turning brown.
I recommend growing this particular hop in a semi-shaded area because this will still ensure that the plant gets adequate sunlight, but it won't burn and ruin the hop.
Also, this hop is pretty aggressive with its growth. You'll need to ensure you have at least a space of 20 feet in height and around 3 feet wide, as Bianca expands pretty rapidly.
As this hop is difficult to buy, growing Bianca Gold is your best option if you want to try brewing some beers and ales. You will find my previous guide on How To Grow Hops useful.
What Kind of Beers Can You Make from Bianca Gold Hops?
Bianca Gold isn't widely used for brewing beers, as it works better as an ornamental hop; however, I have had some success in creating a few different homebrews with this hop. I wouldn't say it has the same pleasant taste and effect as Sunbeam or Saaz, but you can use this hop in the brewing process for certain types of beers.
Lager
I know Lager is a bit of a vague term given all the different types you can brew (Amber, Dark, Pale, etc.), but you can potentially use Bianca Gold in various lagers.
Its herbal and floral notes can add a light and refreshing finish to a homebrew lager. You might find it a good idea to balance this out with some darker and richer hops to create a solid balance to your homebrew lager and allow the Bianca Gold to add a crisp and light finish.
Pilsner
I also think Bianca Gold hops can work well to create some Czech Pilsners.
Most Czech Pilsners use Saaz hops, and because Bianca Gold shares some similar characteristics with Saaz, there is potential to substitute it or at least compliment the other ingredients.
What I love about Pilsners is their crisp and slightly spicy finish, which also comes with some floral notes. This makes Bianca Gold hops a fairly ideal choice if you want to experiment a bit with a hop that isn't commonly used for making homebrews.
If you are comfortable making pilsner homebrews with Saaz hops, I probably wouldn't start making a lot of pilsners with Bianca Gold. The hop can work well in a pilsner, and there is no reason to give it a try, but Saaz does taste better, and there is a reason Bianca isn't widely used beyond decoration.
Belgian Ale
Belgian ales are another homebrew you can conjure up with these hops, although like lager and Czech Pilsners, finding an ale with Bianca Gold hops is quite rare.
The reason I think Bianca hops work with the other ingredients in Belgian ales is their contrasting taste and aroma. Many Belgian ales have a darker complexion with a nutty flavor, and Bianca Gold hops can help bring a crisper and lighter finish. This hop would work well with Hallertauer hops.
You could use some hops such as East Kent Goldings instead or persist with the ever-popular Saaz hops instead; however, making a couple of batches of Belgian Ale with Bianca Gold hops could make for a pretty interesting brew.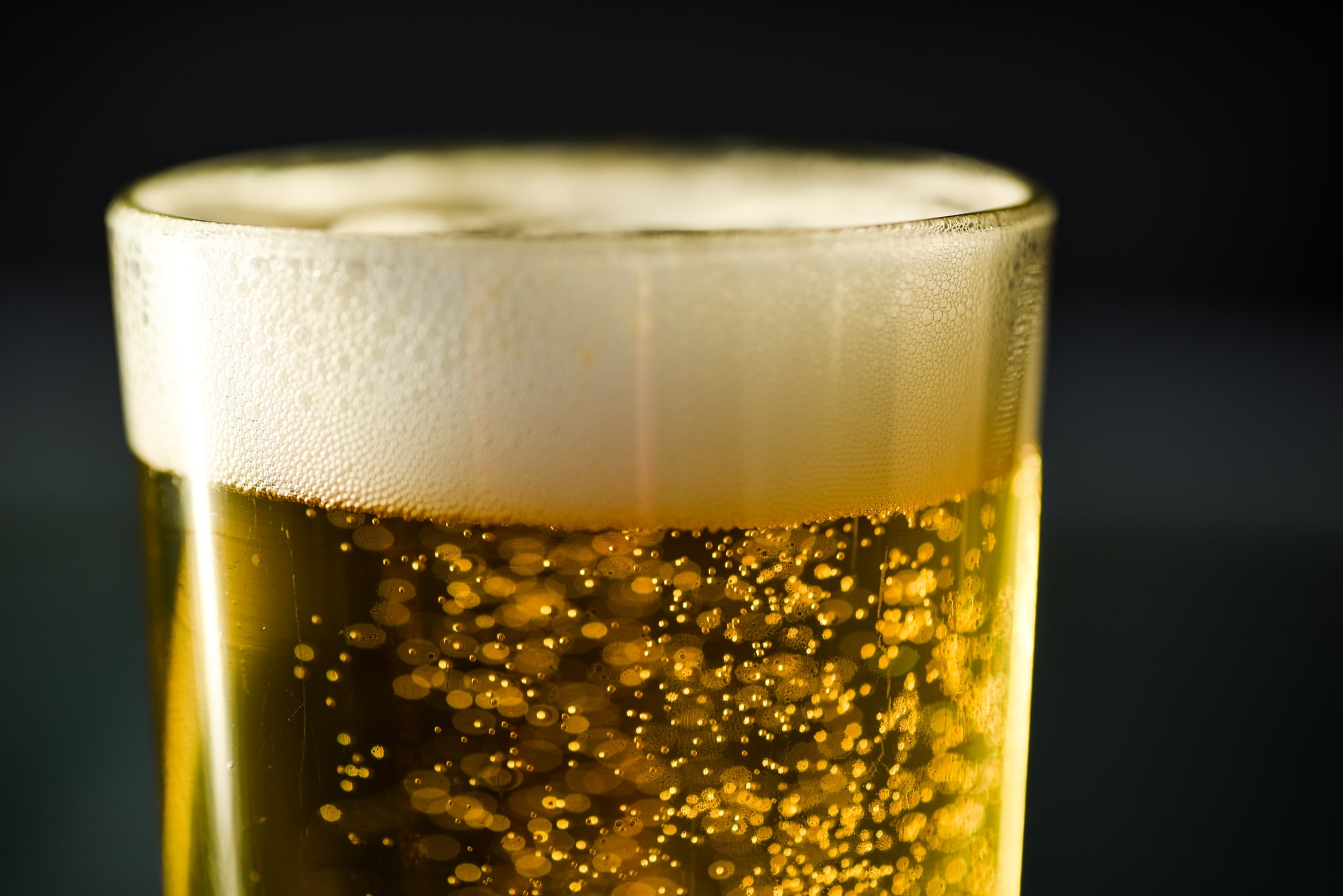 Acid and Oil Composition for Bianca Gold Hops Guide
Acid Composition
| | |
| --- | --- |
| ALPHA ACID (%) | 7.0 – 8.0% |
| BETA ACID (%) | 3.4% |
| YIELD | High – Very High |
| TOTAL OILS (mL/100g) | 0.6 – 1.0 ml/100g |
Oil Composition
MYRCENE

 

(flavors – citrus, fruit)

30.0%
HUMULENE

 

(flavors – wood, spice)

25.0%
CARYOPHYLLENE

 

(flavors – pepper, herbs)

8.0%
FARNESENE

 

(flavors – floral, fresh)

13.0%
Alternatives to Bianca Gold Hops
Bianca Gold hops can be challenging to get your hands on (unless you grow them yourself), so here are a few alternatives you can consider.
Saaz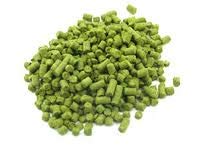 The main alternative to Bianco Gold hops is Saaz, and this is a hop that is widely used in commercial beers, lagers, and ales.
Saaz is an original noble hop, and it has a very distinct taste and flavor. You will find it with earthy and herbal notes with a touch of spice, although its typical Farnesene content is slightly higher than Bianca Gold.
You've probably heard of Stella Artois? Well, this famous pilsner has Saaz hops as a main ingredient in the brewing process. Although I'm not a massive fan of Stella and prefer Pilsner Urquell as I think it has a hoppier taste while still remaining crisp and light. For me, Saaz excels in Pilsner Urquell and many other Bohemian lagers, and there is a reason why it has been used in many famous brews for generations.
The big advantage of Saaz hops over Bianca Gold (and Sunbeam) is that they are readily available, and you can find Saaz hops a lot easier than the other two hop varieties.
However, you can grow Saaz hops too. I have found this to be slightly more complicated for a home grower than Bianca Gold as the yield isn't as high as it doesn't grow as aggressively.
My advice is to use Saaz hops to substitute Bianca Gold and Sunbeam. For one, they are widely available (so a lot easier to get your hands on), and also, they are more suited to crafting up some fantastic tasting beers, lagers, and ales.
Pros
Saaz hops are widely available and easy to buy
They have been used in many famous pilsners, lagers, and ales for generations
Produce a crisp and light taste with distinct earthy and herbal notes
Cons
Growing process is a little more complicated, and the yield isn't as high as Bianca Gold
Sunbeam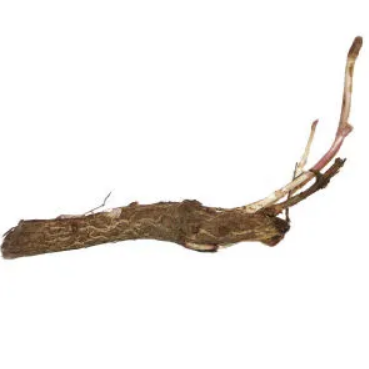 Sunbeam hops are another solid alternative to Bianca Gold, and they share many characteristics as they are closely related to Saaz.
In fact, Sunbeam wasn't originally bred for brewing (much like Bianca Gold), and it began as an ornamental hop before being included in many homebrews and commercial beers.
I think this hop works well in many lagers as its higher than usual Farnesene content gives this hop a floral taste. Also, Sunbeam has noble, slightly spicy, and herbal flavors, quite similar to Saaz.
Like Bianca Gold, I wouldn't put all my eggs (or hops in this case!) in one basket with your homebrews. You can use Sunbeam to create unique lagers (it can work well in some Pilsners), but Saaz is the better alternative to Bianca Gold as it is used widely in many brews and is explicitly bred for commercial use.
If you are going to grow Sunbeam hops, the plant suffers some of the same issues as Bianca Gold, mainly its sunlight sensitivity, so I definitely recommend growing it in partial sunlight.
Pros
Shares many characteristics with Saaz, including taste and flavor
Noble flavors with a hint of spice, which can be used for excellent lagers and pilsners
Unique hope that can create some distinct homebrews
Cons
Like Bianca Gold, used mainly as an ornamental hop rather than for homebrewing
Frequently Asked Questions
Question: Are Bianca Gold Hops only for ornamental use?
Answer: Bianca Gold Hops are mainly used for ornamental and decorative purposes in the garden. You won't find a ton of lagers, ales, and pilsners that use this hop, although its characteristics are similar to Saaz, which is highly popular, particularly in Czech Pilsners.
Question: Can I use Bianca Gold Hops for Belgian ales?
Answer: You can. The light, floral, and earthy notes of Bianca Gold hops do lend themselves to combat the darker and nutty finish of many Belgian ales. While these hops aren't prevalent in Belgian ales, Harvest Ale by the Brewers Coalition is one ale that does use Bianca Gold hops.
Question: Do I need a lot of room to grow Bianca Gold Hops?
Answer: Bianca Gold Hops grow pretty aggressively, and they can grow up to 20 feet in height. You will also need at least 3 feet in width for these hops, as they can quickly spread around your garden.
Question: What do Bianca Gold Hops taste like?
Answer: Bianca Gold hops have very dominant flavors of floral, herbal, and noble notes. The crisp and light complexion of this hop helps to bring down the heaviness and darker nature of certain beers and ales.
Question: Can I grow Bianca Hops in full sunshine?
Answer: I wouldn't recommend it. Bianca Gold Hops tend to suffer from leaf burn if they are exposed to a lot of sunlight. It is best to position these hops in a partially shaded area of your garden, which allows a decent amount of the sun without being too overwhelming.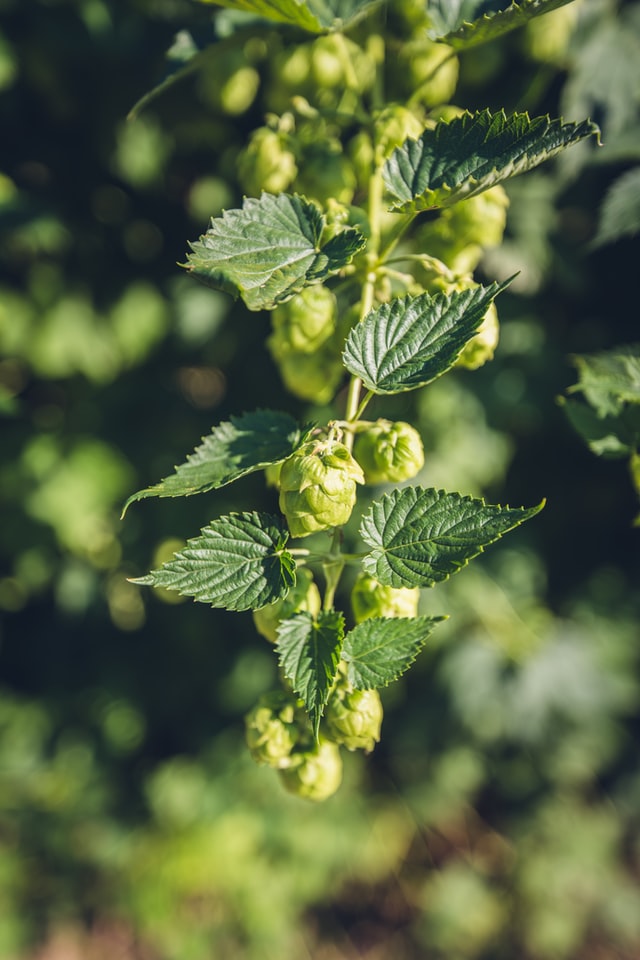 Conclusion: Should You Choose Bianca Gold Hops?
In my opinion, choose Saaz hops over Bianca Gold if you want to create some high-quality lagers or ales.
I'm not saying you can't do this with Bianca Gold, but it is more challenging, mainly due to Bianca being primarily for ornamental purposes and the difficulty in getting your hands on this specific hop.
Bianca Gold does offer some distinct flavors (mainly earthy, floral, and noble notes), and they can be used as an experiment for your homebrews.
However, unless you are growing them yourself, which comes with its own challenges, it is better to use Saaz hops that share similar characteristics and have a long history in many famous lagers and pilsners.