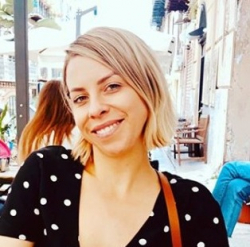 Latest posts by Jodie Chiffey
(see all)
Crystal hops share many of the same characteristics and flavors as one of the most famous noble hops, Hallertau Mittelfruh.
In my Crystal hops guide, I will take you through the ins and outs of these hops, including their flavor profile, the types of brews you can craft with Crystal, and some alternative hop types you can use.
Also, I'll find out if these hops really can be used as an American replacement for a German noble hop.
Bottom Line Up Front
I like making homebrews with Crystal Hops, and I think that they are an ideal replacement for the German noble hop Hallertau Mittelfruh. With flavors of citrus, wood, and floral notes, these hops work well to create refreshing and crisp lagers, ales, and IPAs.
I also find this hop ideal in stouts and darker ales, especially when used as a balancing hop to reduce some of the bitterness and richness of certain malts.
Pros and Cons of Crystal Hops
Pros
Ideal replacement for the German noble hop, Hallertau Mittelfruh
Offers notes of pine, wood, citrus, with some spicy flavors, with orange and lemon if using a higher quantity
Crystal hops work great in many different brews including IPAs, pilsners, Belgian Ales, and even stouts
Cons
Growing Crystal hops is often challenging, but they are widely available to buy
History of Crystal Hops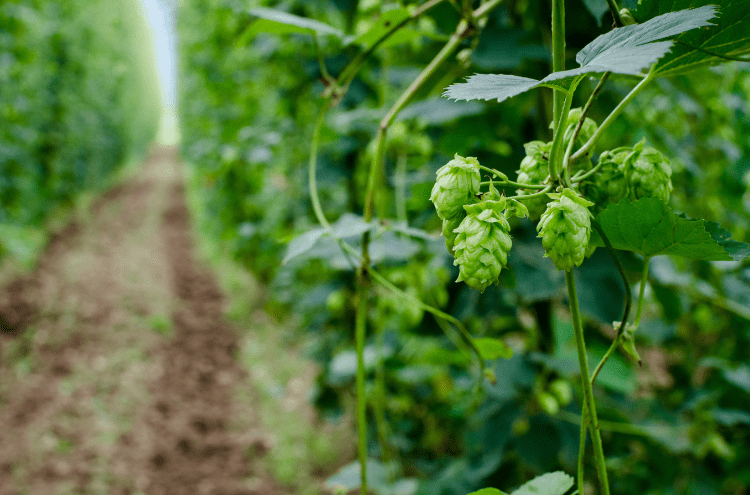 Crystal hops have been around since the early 1980s, and they are a particular favorite of mine when homebrewing.
I'll get to the flavors and drinks you can brew with these hops a little later on, but I always think it is good to provide some back to different hops.
Crystal hops were created to grow a hop with similar characteristics to German noble varieties. You have probably heard of hops such as Saaz Hops, Tettnang, Spalt, and Hallertauer Mittelfrüh.
Well, these are traditional German noble hops that are common in many commercial and homebrews. However, growing these hops in America proved difficult, and importing them from Europe was expensive, so Crystal was created.
This hop is the half-sister to Liberty, another hop grown from noble descent.
Crystal Hops Guide: Flavor Profile
One of the big draws of Crystal hops is its flavor profile, and I really enjoy crafting some excellent brews with Crystal as it offers a mild flavor without being unnoticeable.
Some of the flavors you can expect with Crystal hops include pine, wood, and a citrusy taste, although this certainly isn't as sharp as other hops such as Citra Hops.
I think these hops give off the smells and aroma you'll find in a forest, as you can also expect some typical noble elements such as, and a hint of cinnamon.
How to Grow Crystal Hops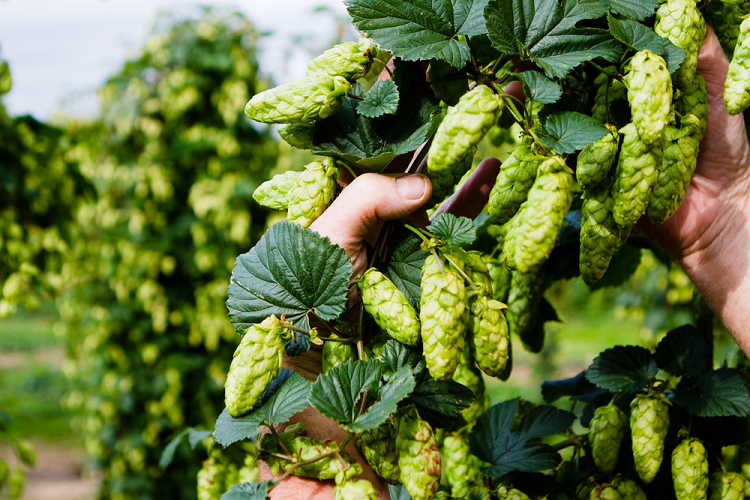 One of the main reasons I enjoy brewing with Crystal hops (aside from their delicious flavors) is how widely available they are. Compared to some hops such as Bianca Gold, Crystal hops can be easily found online. So, you can start brewing with these hops quickly.
However, there is something traditional and pure about growing your own hops and using them for homebrewing. Crystal hops have a pretty fast growth rate compared to some other varieties, and they can shoot up to 25 feet, so you will need some space in your garden.
I have found that growing Crystal hops does require you to water the plants more than some other hops, although make sure your soil drains well. Also, they like partial sun, especially in hotter climates, so find a semi-shaded area in your garden.
If you haven't grown hop plants before, have a look at my guide – How to Grow Hops – which will give you all the fundamentals you need.
What Kind of Beers Can you Make from Crystal Hops?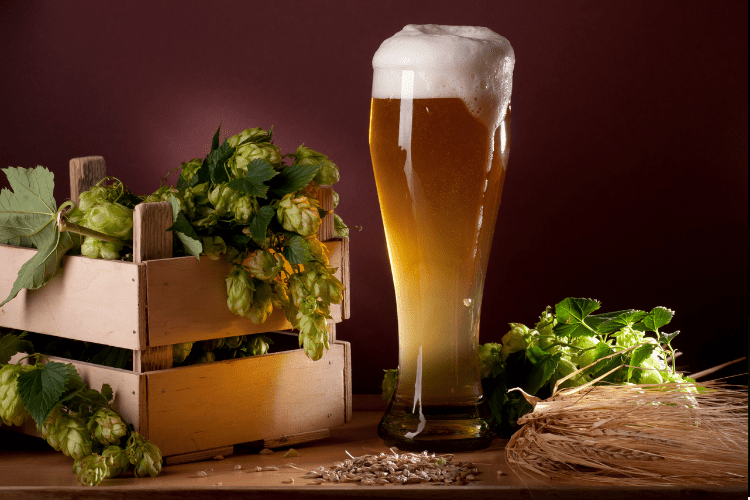 Crystal hops are one of the best varieties to use in homebrewing, and I have used this hop to craft up some fantastic tasting brews.
The good thing about Crystal hops is that they can be utilized as an aroma hop. I have found getting my hands on some of the traditional noble hops tricky, and Crystal is the ideal substitute for making some diverse homebrews.
These are some beer types that you can use Crystal hops for.
IPAs
IPAs are among my favorite drinks mainly due to their intense flavors, but I also love many of the wacky names that many homebrewers and smaller breweries conjure up.
Crystal hops are an excellent choice for a homebrew IPA because you can use them at the start of the boil. This will increase the intensity of the flavors, and you will discover lemon and orange peel notes with a good level of bitterness – perfect for an outstanding IPA.
I found Crystal and Centennial hops to be a solid combination for an IPA as the floral, citrus, and grapefruit notes in Centennial complement the pine and woody flavors found in Crystal hops.
Pilsner
Pilsners are perfect brews for Crystal hops, and if I can't find any of the traditional European noble hops to create this type of lager, Crystal is the ideal substitute.
Even if you can get your hands on the likes of Spalt, and Hallertauer Mittelfrüh, it is worth trying Crystal in a homebrew pilsner.
These hops work best if you are trying to create German-style pilsners as they have a lighter and crispier finish. Czech pilsners work better with Saaz hops, so I would recommend substituting a noble hop for Crystal if you want to experiment with some German-style pilsners.
Belgian Ale
I enjoy using crystal hops with Munich malts for Belgian Ales.
Crystal hops work best when creating a lighter and crispier Belgian ale due to their wood, floral, and somewhat citrusy aromas. I think they combine great with the darker and richer Munich malts that have notes of grain with a toasty finish.
You can craft up some tasty Belgian Ales with Crystal hops, and the lighter notes of Crystal can balance out the richer flavor of various malts.
Stout
Stouts are a particular favorite of mine, and whether it is sitting back on a cold winter's night or sipping one for a heavier and fuller feeling throughout the year, it is hard to beat a full-bodied stout.
You probably wouldn't think Crystal hops work great in stouts due to the lighter and more woody and citrusy flavors; however, I have found these hops to work great in a homebrew stout.
I have managed to use either Crystal and or Cascade hops (which share a similar profile) in combination with darker malts to create stouts that have an element of sweetness with a reduced bitter flavor. One of the best commercial examples I have come across is Crystal Dark.
Acid and Oil Composition for Crystal Hops
Acid Composition
| | |
| --- | --- |
| ALPHA ACID (%) | 3.0 – 6.2% |
| BETA ACID (%) | 4.5 – 6.5% |
| YIELD | Good |
| TOTAL OILS (mL/100g) | 0.8 – 2.0 mL/100g |
Oil Composition
MYRCENE

(flavors – citrus, fruit)

40 – 65%
HUMULENE

(flavors – wood, spice)

18 – 24%
CARYOPHYLLENE

(flavors – pepper, herbs)

4 – 8%
FARNESENE

(flavors – floral, fresh)

<1.0%
Alternatives to Crystal Hops
Hallertau Mittelfrueh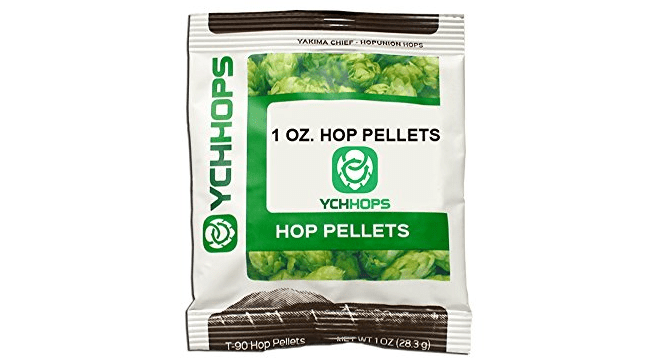 Crystal hops were created due to issues with getting traditional noble hops; however, an ideal substitute is Hallertau Mittelfrueh, as this is one of the four noble European hops.
Hallertau Mittelfrueh isn't used as much as it used to be, although you can still utilize this hop variety to create some great tasting lagers, ales, and beers. German pilsners work great with Hallertau Mittelfrueh hops as they give off a mildly spicy and floral aroma with a smooth finish.
I wouldn't recommend trying to grow Hallertau Mittelfrueh hops yourself, as they have a low yield and are notoriously susceptible to wilting.
Pros
Have similar characteristics to Crystal hops in their taste and aroma
One of the traditional four noble European hops
Perfect for German pilsners and some ales
Cons
Difficult to grow yourself as they wilt easily and have a low yield
Strisselspalt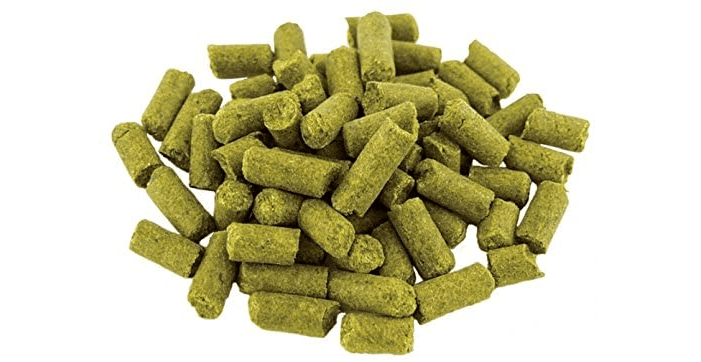 Another hop I have found that can work as an alternative to Crystal is Strisselspalt.
This French hop shares many similar characteristics to Crystal, including a herbal and citrus aroma. If you plan on making continental European brews, Strisselspalt is a hop to consider as it works well in light blonde beers as well as Belgian ales.
Like Hallertau Mittelfrueh, growing this hop can be potentially problematic as it has a low disease resistance. Even though I enjoy growing my own hops (there is something traditional about it!), I wouldn't recommend doing this with Strisselspalt as it can quickly go wrong, and the yield isn't great either.
However, for creating some exciting homebrews with a French hop that isn't used as widely these days, Strisselspalt makes for an interesting choice.
Pros
Offer a herbal and citrus aroma, which is similar to Crystal hops
Work well for creating unique continental homebrews
Cons
Suffers many of the same growing issues as Hallertau Mittelfrueh,
Liberty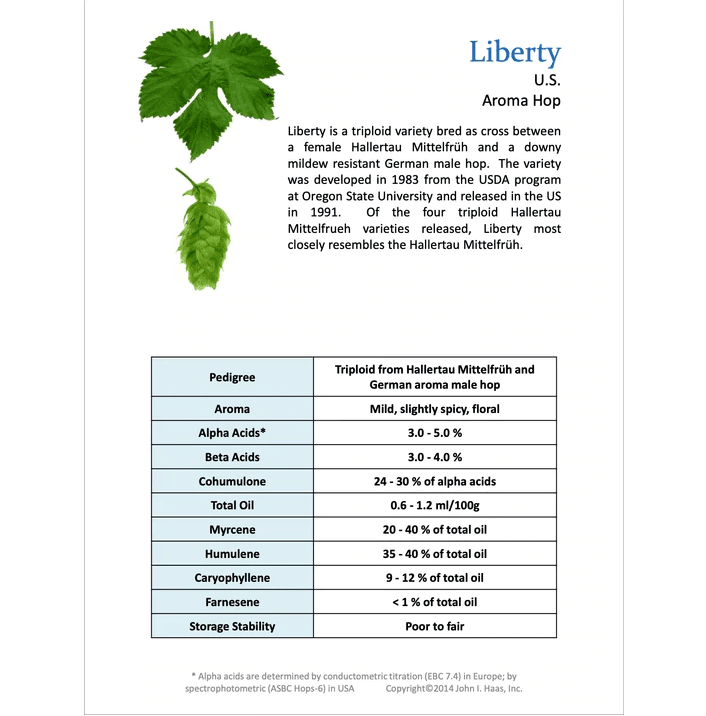 I have included a third alternative – Liberty – and the reason I've added this hop is because it is the half-sister of Crystal.
Liberty comes from the same line as the noble Hallertau Mittelfrueh, so it shares many similar characteristics. This aroma hop gives off spicy and floral notes, although I have found that this hop lacks any citrus flavor.
If you are going to use Liberty in your homebrew projects, I would recommend combining it with a hop such as Cascade if you want to create an ale with some citrus flavor.
A drawback of liberty hops is their storage. For some reason, I've found that these hops don't store particularly well, so it is best to use them as fresh as you can.
Some brews I enjoy making with Liberty include IPAs, lagers, and of course, German pilsners.
Pros
Very similar to Hallertau Mittelfrueh hops
Has mild flavors that work great in certain brews such as lagers and German pilsners
Cons
Liberty hops don't store well, so you need to use them quickly
Frequently Asked Questions
Question: What do Crystal hops taste like?
Answer: Crystal hops are ideal for creating light and refreshing brews due to their flavor profile. Some of the notes you can expect with Crystal hops include pine, wood, and a citrusy taste, although if you use them earlier in the brewing process, you can also get hints of spice, black pepper, and even cinnamon.
Question: Would Crystal Hops Work in a Stout?
Answer: Yes. If you want to brew a stout that isn't too bitter, Crystal hops are a good choice. Their lighter and crispier characteristics are ideal for balancing darker malts. Crystal hops do work well in certain stouts, especially if you don't want a brew that is too heavy or dark.
Question: Can I Grow Crystal Hops?
Answer: Even though Crystal hops are widely available to buy, you certainly can if you want to grow your own. Compared to some other hop varieties, Crystal hops can require more care and watering, and they can shoot up to 25 feet as well.
Question: Are Crystal Hops a Noble Hop?
Answer: The four noble European hops are Saaz, Tettnang, Spalt, and Hallertauer Mittelfrüh. Crystal was initially grown to substitute Hallertauer Mittelfrüh as it was challenging to obtain Mittelfrüh in the 1980s. While Crystal is a noble hop, it shares many of the same flavors and notes as Mittelfrüh, so it is used as an alternative.
Question: Can I Just Use Crystal as an Ornamental Hop?
Answer: You can. Crystal hops are one of the most popular hops in homebrewing and creating beers for commercial use. However, if you want a floral and woody aroma in your garden, you can grow Crystal hops purely for ornamental purposes.
Conclusion: Use Crystal Hops as a Noble Replacement
Brewing and growing certain noble hops is sometimes tricky, especially in America, and this is the primary reason Crystal hops were developed.
I always enjoy creating homebrews with this hop because it offers a fantastic flavor profile without being overwhelming.
Also, I like the diversity of brews you can craft with this hop. From lagers, German pilsners, IPAs, and even stouts, Crystals hops are incredibly versatile, and they work in combination with many different hops and malts.
While Crystal does have some drawbacks, mainly when it comes to growing (they need significant attention and have an average yield), I think the advantages outweigh any negatives with this noble-inspired hop.