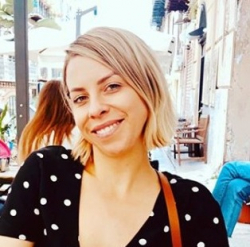 Latest posts by Jodie Chiffey
(see all)
Even though I like the tradition of using hops that have been around for decades, I always get excited when a new type of hop enters the market.
When I first heard about Triumph hops, I couldn't wait to get my hands on some to see what all the fuss was about. Bred as part of the USDA public hop breeding program, this dual-purpose hop was released in 2019.
I wanted to create this Triumph hops guide to explain what you need to know about this new hop, including its flavor profile, the types of beer you can make with it, and some alternatives you can use.
Bottom Line Up Front
Triumph hops are an exciting addition to the hop market, and I think they will be used a lot by homebrewing going forward. With its fruity punch, citrus, pine, and resin notes, this new USDA-bred hop isn't revolutionary but will create delicious IPAs, lagers, and American pale ales.
Pros and Cons of Triumph Hops
Pros
Intriguing new hop that offers fruity, spicy, and resin flavors.
I think this hop is great for IPAs, pale ales, and some lagers.
Triumph is widely available, even as a new hop.
It has a solid lineage, which includes Nugget, Brewers Gold, East Kent Goldings, and Hallertau Mittelfruh.
Cons
I'm not convinced this hop is hugely unique, but it is a good option for homebrewers.
History of Triumph Hops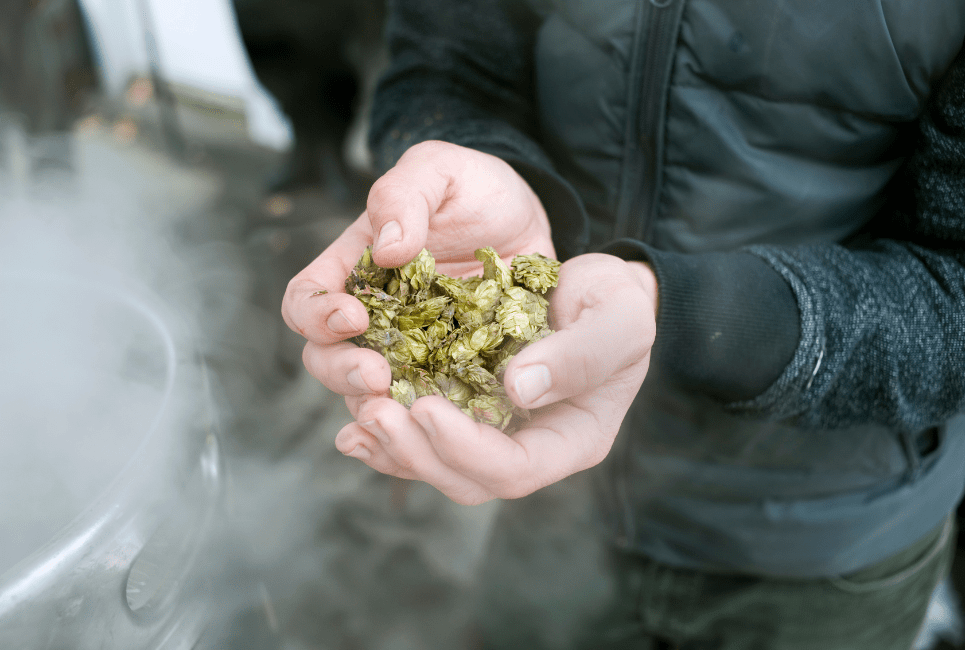 Triumph hops are new to the market, as this variety was only released in 2019.
This is a dual-purpose hop that is high in alpha acid, as well as myrcene and humulene.
I found out that the USDA public breeding program bred the hop, and it has an interesting lineage. Triumph was bred over two decades, and some of its parent hops include:
Nugget
Brewers Gold
East Kent Goldings
Hallertau Mittelfruh
Given that I enjoy making beers and ales with these hops, Triumph intrigued me, and I wanted to find out if its flavor profile matched these more traditional hop varieties.
Flavor Profile
One of the first things that stood out for me when I got my hands on Triumph hops was its citrusy aroma. I think its overall citrus flavor is on par with East Kent Goldings (which makes sense as East Kent Goldings is a parent hop of Triumph), but don't expect something like Citra or Amarillo.
I also found heavy pine and spicy notes with Triumph hops, and you will notice the evident peach, lime, and orange flavors too. I think this makes it an ideal hop for making IPAs and pale ales, especially if you want your homebrew to pack a decent fruity punch without being too overwhelming.
The orange flavor stood out for me, so I think you can use this to significant effect in some fruity ales and maybe even a lager.
How to Grow Triumph Hops
I know many homebrewers who love growing their own hops. I'll admit, I quite like doing it myself, as there is something more authentic about creating lagers and ales from hops you have grown at home.
The good news for anyone who likes growing hops is that I don't think there are any restrictions on growing Triumph. The USDA public breeding program created this hop, and as far as I know, there are no restrictions on growing this hop.
As this is a new hop, I am not 100% on its growth rate or any type of special attention it needs. However, this hop was predominately developed in Oregon, so if you live in a similar climate, I don't see any reason you can't grow Triumph hops.
What Kind of Beers can you Make from Triumph Hops?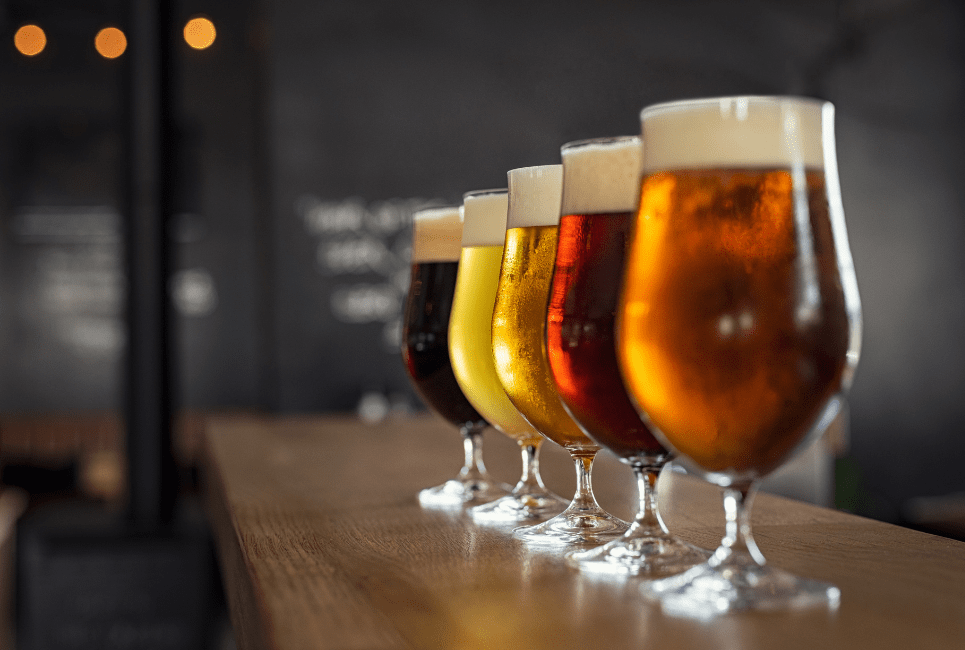 Triumph hops are dual-purpose hops, meaning that you can use them at any stage of the brewing process. This hop does have a high alpha-acid content, so you could use it for bittering.
However, I think that the fruity punch, alongside spicy, floral, and pine flavors, makes Triumph an excellent choice for adding flavor to beer. It might not be as diverse as Challenger hops in the types of drinks you can make, but I think it works well for IPAs, pale ales, and some lager recipes.
IPAs
I think the flavor profile and bitter qualities of Triumph hops mean that an IPA is understandably the first type of homebrew you would consider with this hop.
The bolder citrus flavors are perfect for crafting a solid IPA, and I think the orange and lime will really shine through when using Triumph. You could use Triumph mainly for bittering, but I think it would be a shame to miss out on bringing its flavors into an excellent homebrew IPA recipe.
Some commercial brewers have been experimenting with Triumph hops in an IPA – for example, Hill Farmstead Triumph IPA – so I think it would work well for this type of homebrew.
Pale Ales
Triumph hops are also suited to a well-rounded pale ale recipe.
While this hop does have a high enough alpha acid content, I don't find its bittering overpowering. This is great because a pale ale should offer a smoother bitter finish.
Triumph hops impart heavier citrus and fruity flavors, but I think the other flavors come with the right pale malt to accompany them. If you want to really boost the flavor profile of a Triumph pale ale, combining it with some Mosiac hops can bring it to life.
Lager
I'm a big fan of making lagers with a fruity finish, and I think Triumph hops is an excellent addition to the market for this purpose.
The lineage of Triumph hops, especially one of its parents, Hallertau Mittelfrüh, lends itself to a delicious lager recipe.
I would suggest using Triumph in moderation with a lager recipe, as you don't want the finished homebrew to be overly fruity. However, with the right amounts, you can create a refreshing lager that has hints of orange alongside the clear pine and spice flavors.
Acid and Oil Composition for Triumph Hops
Acid Composition
| | |
| --- | --- |
| ALPHA ACID (%) | 9-12% |
| BETA ACID (%) | 3-5% |
| Alpha-Beta Ratio | 2:1 – 4:1 |
| Co-Humulone as % of Alpha | 22-26% |
| TOTAL OILS (mL/100g) | 0.8-1.8 mL |
Oil Composition
MYRCENE

 

(flavors – citrus, fruit)

25-40%
HUMULENE

 

(flavors – wood, spice)

28-34%
CARYOPHYLLENE

 

(flavors – pepper, herbs)

8-10%
FARNESENE

 

(flavors – floral, fresh)

0-1%
Others

 

(including linalool, geraniol, and selinene)

15-39%
Alternatives to Triumph Hops
Triumph hops are a new addition to the market, and there is a lot of excitement in the homebrewing community around using this hop variety.
While I haven't had any issues getting my hands on these hops yet, there are some alternatives you can consider.
Hallertau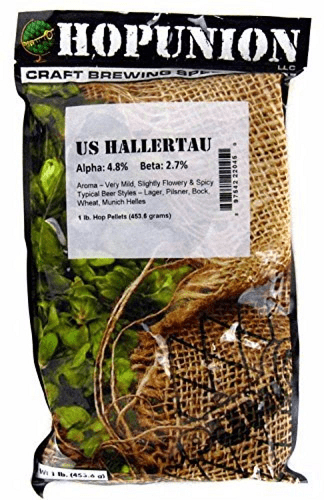 While Triumph hops have Hallertau Mittelfruh as part of their lineage, I think the US version of Hallertau makes a good alternative.
I wouldn't use Hallertau to make pale ales and IPAs, but if you wanted a similar finish to a lager recipe, Hallertau hops could make a decent substitute. You won't get the same citrus and fruity notes with Hallertau, but it offers a spicy flavor combined with traditional noble elements, and I enjoy making homebrews with this hop.
I've looked at Hallertau hops in-depth before, so read my Hallertau hops guide to understand better how this American hop can create some great homebrews.
Pros
It is similar spice, floral, and woody notes as Triumph hops.
Ideal hop for creating lagers and pilsner recipes.
Cons
The lack of citrus compared to Triumph means it doesn't work for IPAs or pale ales.
Nugget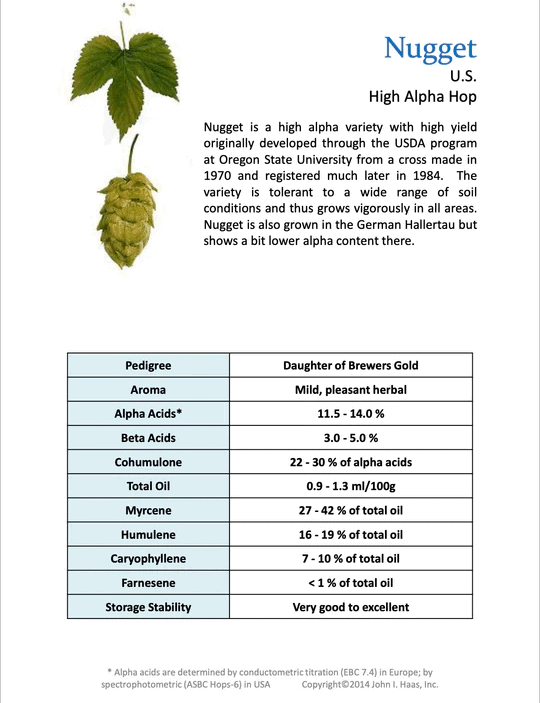 Nugget hops are another option if you want to substitute Triumph for something else. This dual-purpose hop also brings in spicy flavors similar to Triumph, but I have also used this hop to craft some delicious IPA and pale ale recipes.
I do get some citrus notes with Nugget, but it isn't as punchy or intense as Triumph. While Triumph can make an IPA with a heavy fruity flavor, it will be milder with Nugget.
Nugget has a similar alpha acid content to Triumph, so it can work well to create a smoother bitter finish for your homebrews.
Pros
You can make similar beer types to Triumph hops.
Nugget works great for lagers, IPAs, and pale ales.
Similar spicy flavors with a milder fruity aroma.
Cons
I don't pick up the same orange punch as I do with Triumph.
Northern Brewer (US)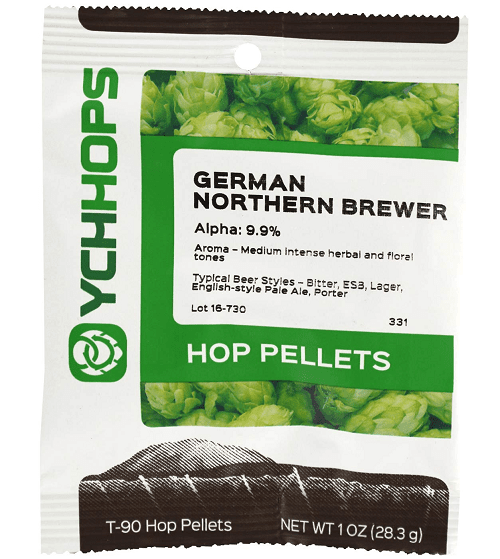 If you are looking for a bittering alternative to Triumph, I would recommend turning to Northern Brewer.
I have only used Northern Brewer for bittering ale and lager recipes, and I don't think it works for aroma. However, I think Northern Brewer is a good substitute if you intend to utilize Triumph for bittering homebrews.
I pick up much of the same pine aroma with Northern Brewer as I do with Triumph, although I find that Northern Brewer has a mintier flavor to it. While Northern Brewer (US) won't work as an alternative to Triumph as an aroma hop, you can get a similar bitter finish.
Pros
This is a good hop to use for bittering if you don't have any Triumph hops.
I have used this hop for bittering ales and German lagers.
Cons
Northern Brewer won't work to replace Triumph for aroma.
Chinook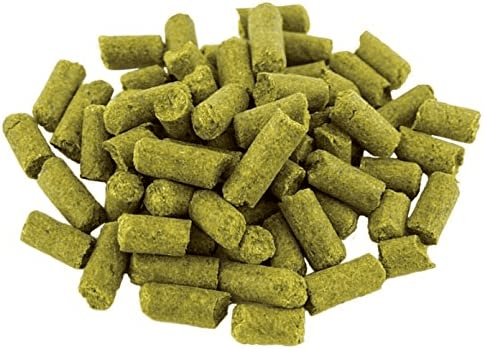 Chinook is a hop variety I have used a lot in my homebrew efforts, and I have rarely made a poor beer with this hop.
You can make some great IPAs, pale ales, lagers, and even a stout with Chinook. I pick up similar spicy tones with Chinook, and the citrus and fruity flavor are also there. I think the citrus and resin notes make Chinook and Triumph quite similar.
Like Triumph, Chinook is a dual-purpose hop that you can use both for bittering and for aroma. While Chinook has a good alpha-acid content (an average of between 12%-14%), I think it works best for aroma and to create similar ales to Triumph.
I also reviewed Chinook before, so read my Chinook hops guide for more information on this American hop variety.
Pros
This hop boasts similar flavors to Triumph.
You can use Chinook for IPAs, pale ales, and lagers.
Like Triumph, Chinook is also a dual-purpose hop.
Cons
Be careful when using this hop for bittering, as too much can create a harsh finish.
Frequently Asked Questions
Question: Are Triumph Hops a New Hop?
Answer: Yes. Triumph hops were created over a 20-year period and released onto the market in 2019. The hop was initially grown in Oregon by the USDA public breeding program, and its lineage includes Nugget, Brewer's Gold, East Kent Goldings, and Hallertau hops.
Question: What Beers can I make with Triumph Hops?
Answer: The flavor profile of Triumph hops lends itself to making several types of homebrew recipes. This includes IPAs and pale ales due to its punchy orange and peach flavors, but you can also use Triumph hops to make a homebrew lager.
Question: What do Triumph Hops Taste Like?
Answer: The first thing that stood out to me with Triumph hops is its citrus aroma, especially stone fruit, berry, orange, and lime. These hops also have hints of pine and spice, which makes them an ideal hop for several types of homebrews.
Question: Can I Grow Triumph Hops?
Answer: Yes. The good news for anyone that likes growing their own hops is that there are no restrictions on Triumph. The hop was developed as part of the USDA public breeding program, so you can grow these hops at home if you wish.
Conclusion: Triumph hops are an intriguing addition to the hop market
I admit that I was pretty excited about trying Triumph hops when I heard they were being released a few years ago.
For me, Triumph hops didn't disappoint. They bring a solid option to creating IPAs, pale ales, and lagers. I like the citrus, stone, and tropical fruit flavors, which work great in an IPA recipe.
Even though this is a dual-purpose hop, I prefer to use Triumph for its aroma qualities, as I think you will be missing out on a lot of flavors simply using this new hop for bittering.
While I don't think Triumph brings anything revolutionary to the homebrewing market, it is a pleasant addition and a hop that I hope to use a lot more of going forward.