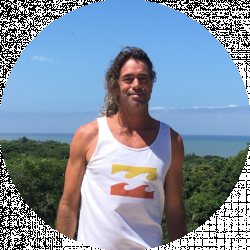 Latest posts by Gavin Eales
(see all)
The Zappa Hop is a unique neomexicanus variety, independently evolving in the pristine mountains of New Mexico. Recovered from the wild, this now native North American hop is exclusively cultivated by CLS Farms in the Yakima Valley, Washington, USA.
Zappa Hops are desirable for their unique tastes and aromas. Just like Frank Zappa, who was admired for his bold and unique personality. Zappa Hops have been created by CLS Farms and created in collaboration with the Zappa family, where this hop variety gets its name.
Zappa Hops are dual-purpose and bring bold tastes and aromas to the boil, a combination of savory, earthy, and fruity notes. Descriptors include citrus, tropical fruits, mango, passion fruit, fresh mint, resinous pine, and spice. Welcome to a Zappa Hops Guide.
Bottom Line Up Front
Zappa Hops is a unique neomexicanus hop variety and a tribute to iconic Rock 'n Roll Hall of Famer Frank Vincent Zappa. The Zappa Hop variety is as unorthodox as Frank Zappa himself, boasting bold earthy, savory, and fruity tastes and aromas.
No Zappa seeds or Rhizomes are available for home-growers, but Zappa pellets are available for home brewers to add bold flavors and aromas to their beloved brew.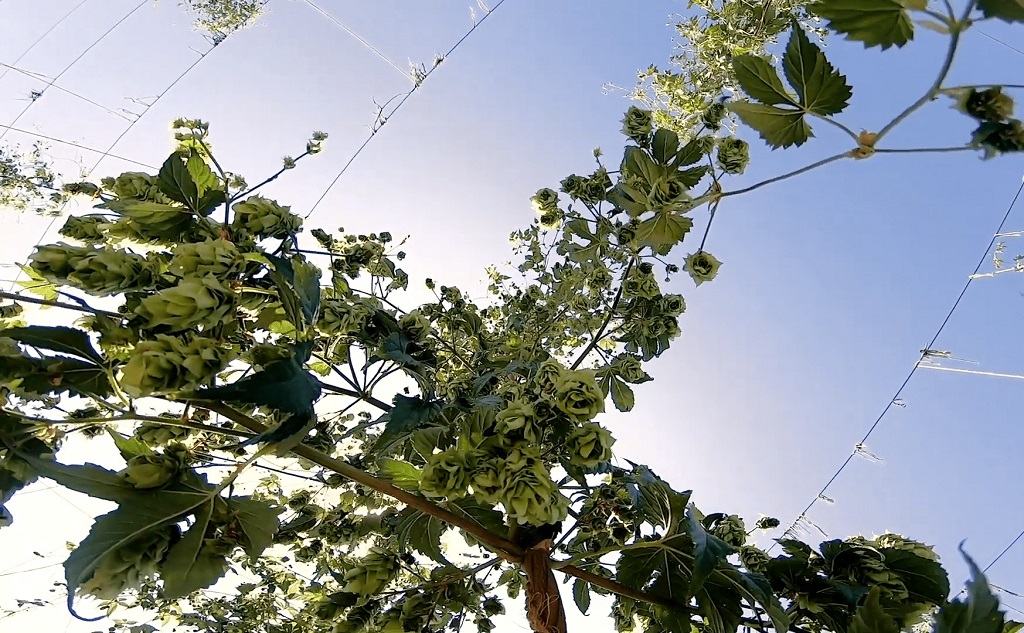 Pros and Cons of Zappa Hops
Pros
Unique Neomexicanus Hop Variety from CLS Farms, Washington, USA

Dual-Purpose Hop Variety with High Essential Oil Content

Ideal for Dry-Hopping

Bold Earthy, Savory, and Fruity Tastes and Aromas

Descriptors Include Citrus, Tropical Fruits, Passion Fruit, Mango, Fresh Mint, Spice, and Resinous Pine

Accessible

Well-Priced

Ideal Hop for Home Brewers who Enjoy Bold, Fruity, and Savory Notes
Cons
Lower Alpha Acid Content

No Zappa Seeds or Rhizomes are Available for Home Growers
History of Zappa Hops
Zappa Hops is a unique neomexicanus hop variety and believed to have originated in Asia millions of years ago. The hop then made its way to the mountains of New Mexico via natural migration several hundred thousand years ago. This hop evolved naturally in the wild until being discovered and later selectively bred by Todd Bates at CLS Farms.
The Zappa Hop was commercially cultivated in 2015 and is considered a relatively young variety. Although the origins date back to Ancient Asia, the Zappa Hop is considered American and native to North America.
Acid and Oil Composition
Acid Composition
Alpha Acids = 6%-9%

Beta Acids = 8%-9%

Cohumulone = 40%-45%
Oil Composition
Myrcene Oil = 64%-65%

Humulene Oil = 4%-5%

Caryophyllene Oil = 8%-9%

Farnesene Oil = 76%-80%
Total Oil Composition (including Linalool, Geraniol, and β-pinene) = 1.8 ml-2.5ml/100g
General Characteristics of Zappa Hops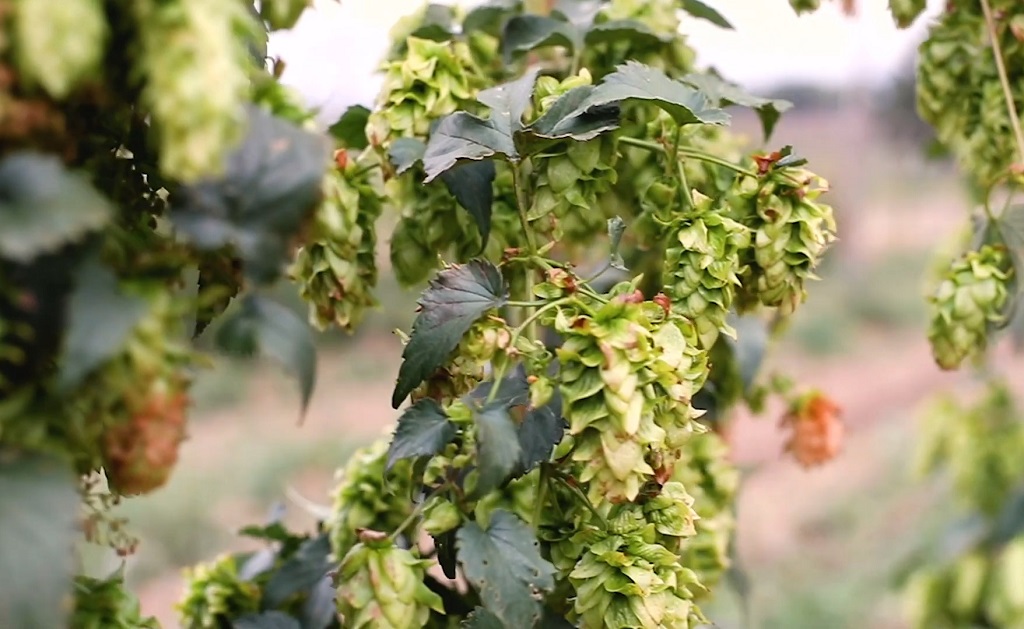 Best Climate
Zappa Hops are exclusively grown by CLS Farms in the Yakima Valley, which can describe as a semi-arid desert region boasting around 300 days of glorious sunshine per annum.
The region experiences four distinct seasons, with rain likely to fall in the Spring season with cool to moderate temperatures ranging between 60 degrees F and 70 degrees F.
How They Look
Zappa Hops have an appearance as unique as the tastes and flavors it delivers. The hop bines grow tall and wide with large leafy cones. The cones are sparsely compacted and appear fluffy.
Why You Need Them
Zappa Hops are highly-prized for their outstanding aromatic properties, derived from the high levels of essential oils. Essential Oils are delicate and volatile and can easily get damaged in a boil. Zappa Hops perform better when added as a later addition or dry-hopped.
Growing Zappa Hops
Unfortunately, there are no Zappa Hop Seeds or Rhizomes available for home-growers. 
About CLS Farms, Yakima Valley
Based in the Yakima Valley, CLS Farms is conveniently situated on one of the best hop-producing terrains on our beautiful planet. The climate is ideally suited for growing world-class hops, with around 300 days of sunshine each year. 
CLS Farms is a fifth-generation organic fruit farm growing premium hops, soft fruits, and certified apples. CLS Farms produce quality products through a progressive agronomic approach, with large amounts of focus on sustainable farming practices.
CLS Farms is committed to quality and excellence, resulting in partnerships with world-class breweries such as Nevada Brewing Co, Founders Brewing, Stone Brewing, 21st Amendment Brewery, Floyds Brewery, and Deschutes Brewery.
Zappa Hop Alternatives
Below are four quality substitutes for Zappa Hops:
Astra Hops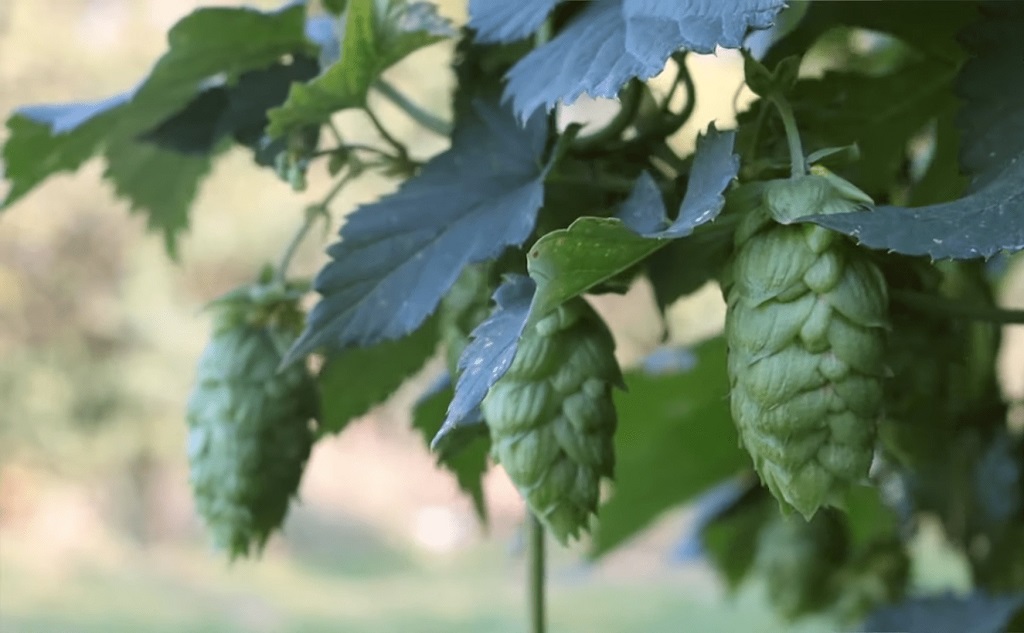 The Astra Hop variety was created and bred by Ellerslie Hop Institute in Victoria, Australia. Ellerslie Hop Australia is a proudly Australian 4th generation company with a history of hop development dating back to the 1930s. The company is known for creating quality hops, but they also produce hop oils and extracts, malt varieties, yeast varieties, yeast nutrients, enzymes, and brewing bacteria.
It took several years of breeding and fine-tuning before releasing the Astra Hop to the public in 2016. Astra is a quality dual-hop delivering modern notes, sweet fruity undertones, and a hint of spice. High essential oil content results in tastes and aromas of grassy white wine, tropical fruits, honey, white peaches, juicy melon, and citrus zest.
Moderate alpha acid content results in a low to moderate hop bitterness and a refreshing finish. Astra Hops can be used to make numerous beer styles, including Lager, India Pale Ale, Amber Ale, American Pale Ale, Saison, and Australian Ale.
Melba Hops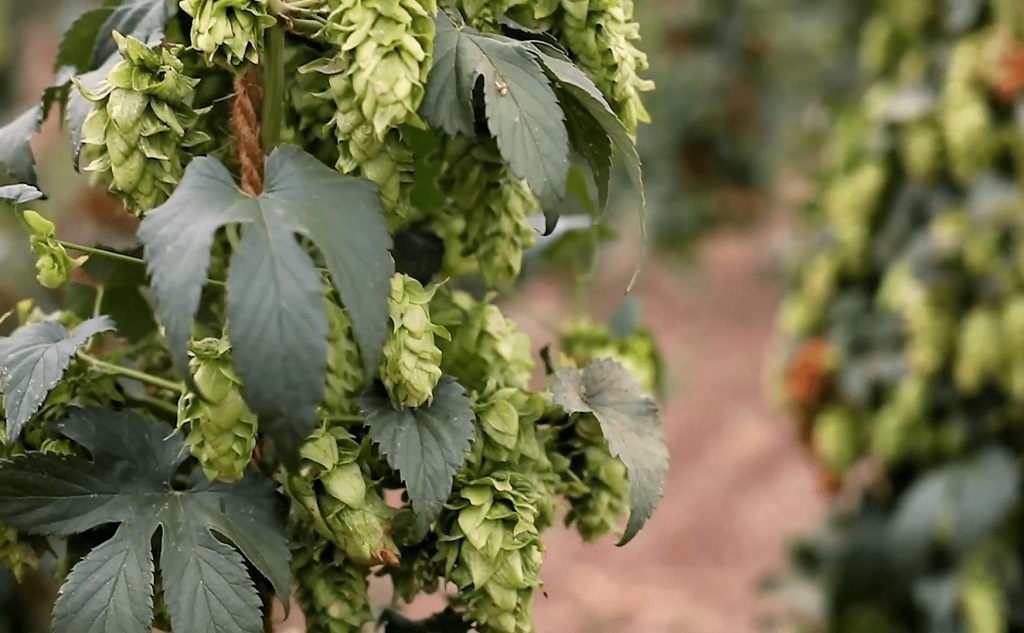 The Melba Hop is another excellent example of a quality Australian Hop bred by Ellerslie Hop Australia in Victoria. Melba was introduced to the public in 2004 but only gained popularity within the craft community in 2015. Today, Melba Hops is considered the Dame of Australian Hops and a popular choice for Australian craft beers.
The Melba Hop is a versatile dual-purpose variety with high alpha acid and oil content. It can be used throughout the boil, releasing a clean bitterness when added as an early addition and bold aromas and tastes when added later to the brew.
 Melba delivers bold notes of juicy stone fruit and fresh citrus zest. The intense and unique qualities result from the pedigree and high oil content. The Melba Hop is used to make an array of delicious beer styles, including Saison, Double India Pale Ale, India Pale Ale, American Ale, Amber Ale, and Australian Ale.
Brewers Gold (US) Hops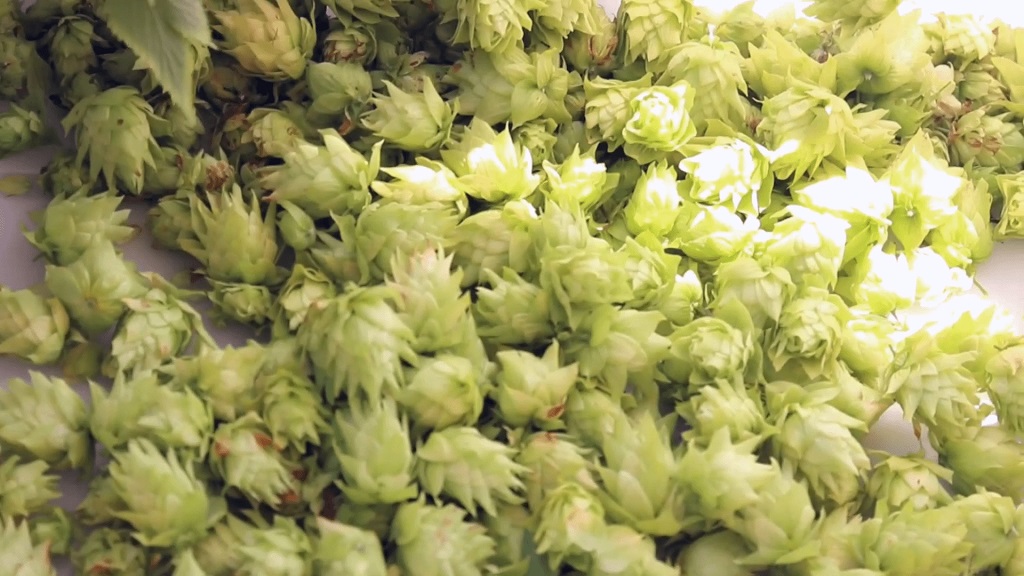 The Brewers Gold (US) hop variety is the sibling of the Bullion Hop and a cultivar of the infamous Brewers Gold variety originating in the United Kingdom. Brewers Gold (US) is a wild-growing hop discovered in Pembina Valley, Manitoba, Canada.   
Brewers Gold (US) is desired for its bittering qualities that it gets from the high alpha acid content and does not offer much in the form of taste or aromas. Brewers Gold (GR) is also prized for its bittering qualities but contains fewer alpha acids than Brewers Gold (US). Brewers Gold (US) is commonly used to make Belgian, English, and German Ale.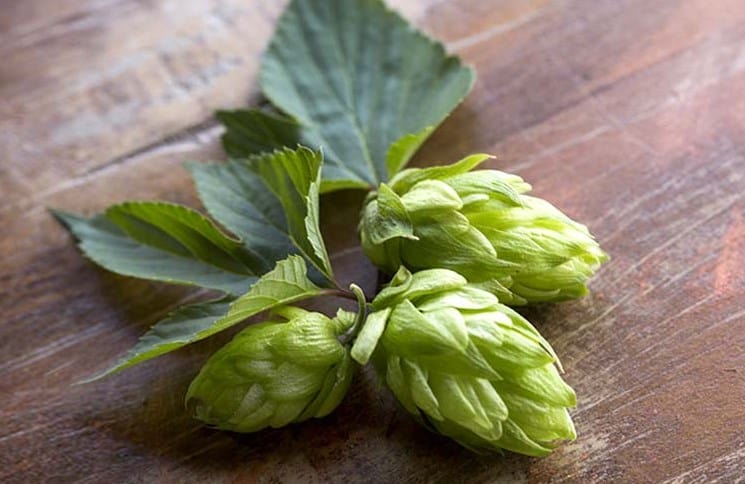 The Cashmere Hop is a dual-purpose hop variety created by Washington State University and released to the public in 2013. Cashmere was born by marrying Northern Brewer and the much-loved Cascade.
The Cashmere Hop delivers wonderful exotic aromas of peach, tangerine, melon, lemon, and lime, with soft undertones of candied fruit, coconut, and lemongrass. The Cashmere Hop is used to make American Amber, American Blonde, Saisons, Wild Ales, Pale Ales, and IPAs.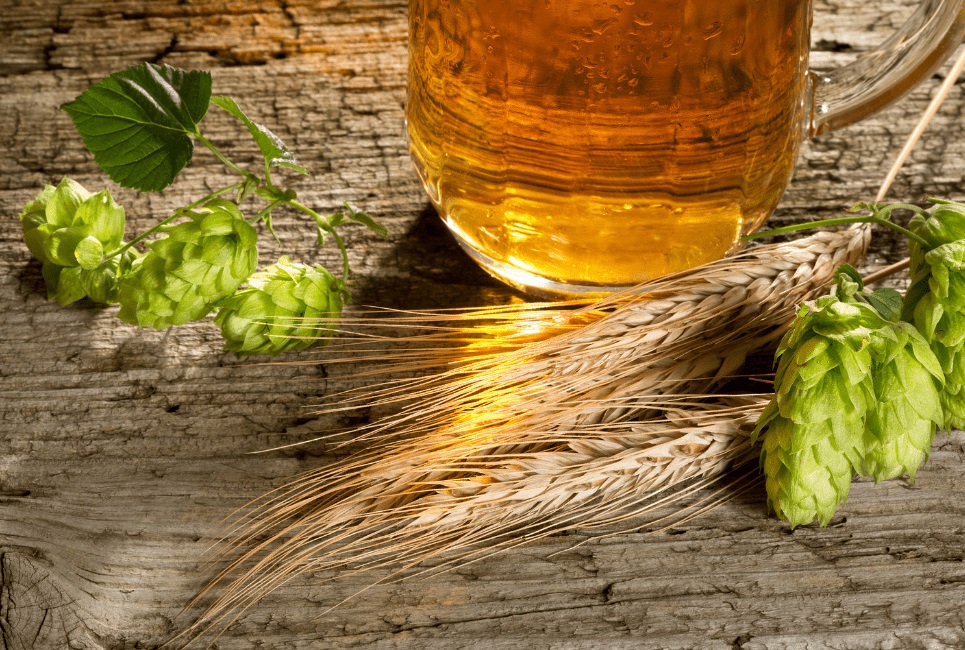 The Kohatu Hop was created by the New Zealand Institute for Plant and Food Research and released to the public in 2011. Kohatu is a descendant of the prized Hallertau Mittelfrüh with high humulene oil content (35%-36%) and high myrcene oil content (35%-36%), and low alpha acids (6%-7%).
It is a dual-purpose hop variety that imparts delightful aromas of juicy tropical fruits and resinous pine. Kohatu is used to make popular beer styles, including Pale Ale, India Pale Ale, Session IPAs, Single-hop IPAs, Blonde Ale, Belgian Ale, and Wheat Beer.
Popular Beer Styles Made with Zappa Hops
Zappa Hops can be used in most beer styles but mainly feature in Fruited Sour and India Pale Ales:
IPA (India Pale Ale)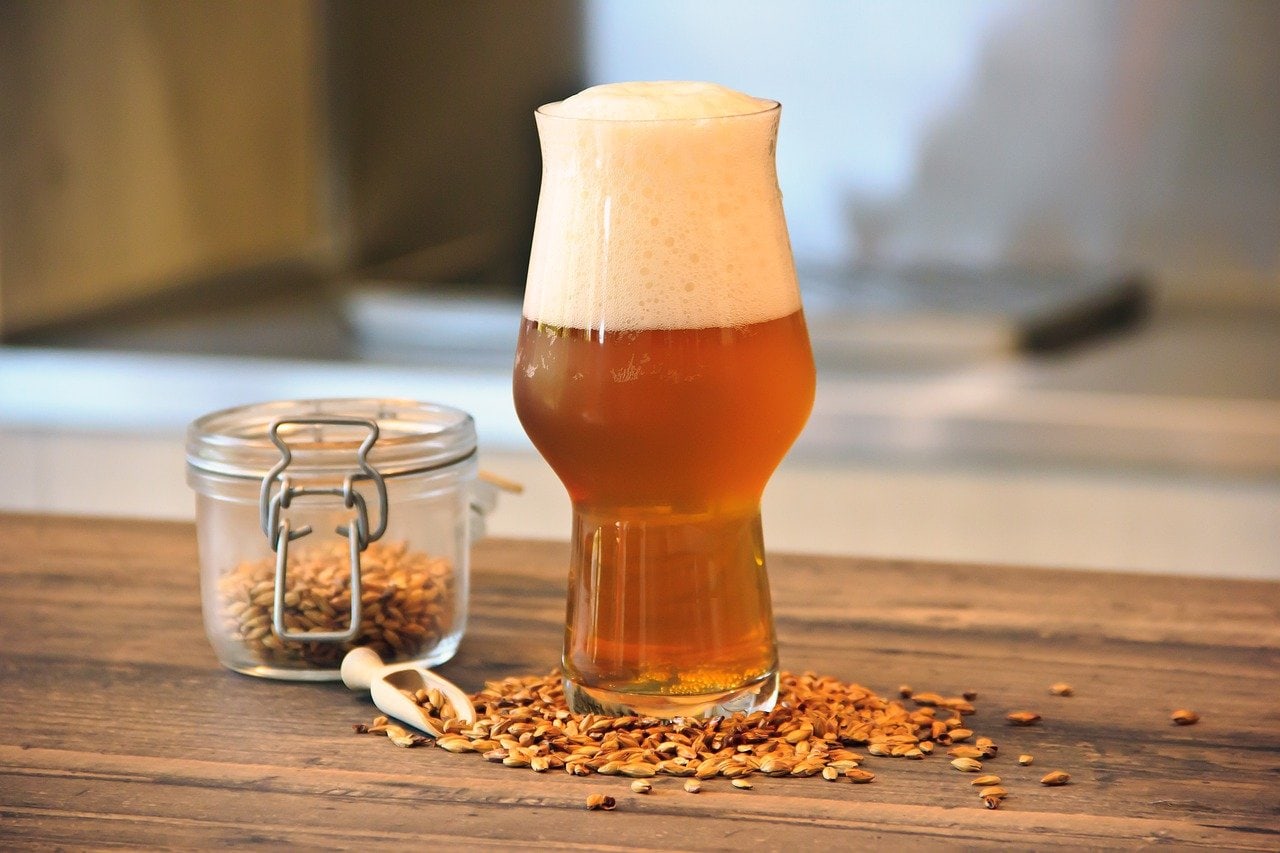 What started as a technique to preserve the beer for long periods, India Pale Ale has become a trendy beer style of late. India Pale Ale allows modern brewers (professional and amateur) to get creative with the number of hops and varieties in their beer without judgment.
This freedom has resulted in numerous crazy creations boasting intense hop flavors and aromas, with extreme bitterness and spice. Additionally, India Pale Ale usually contains a higher than average alcohol content.
Traditional Ale and Pale Ale are notorious for bold fruity notes, with low to moderate levels of hop bitterness. India Pale Ale stays true to its roots, delivering sweet and fruity tastes and aromas, but the increase in hops takes this fine beer to another level. India Pale Ale offers an ABV of between 6% and 7%.
Fruited Sour
Fruited Sour Beers originated in Belgium, and the recipe dates back to the early 1900s. This unique beer contains high acidic levels. The high acidic levels are then expertly balanced by adding sweet fruits, such as ripe peaches, fresh cherries, and juicy raspberries. 
Fruited Sour Beer is an acquired taste that may take some time to get used to the acidity. It is certainly not my favorite beer style, but I encourage you to try it and make your own assumption. Fruited Sour Beers offer an ABV of between 4.6% and 7.6%.
Commercial Beer Brands that Use Only Zappa Hops in the Brewing Process
Below are three quality beer brands made using only Zappa Hops in the brewing process:
Zappa Single Hop IPA – Rooftop Brewing Company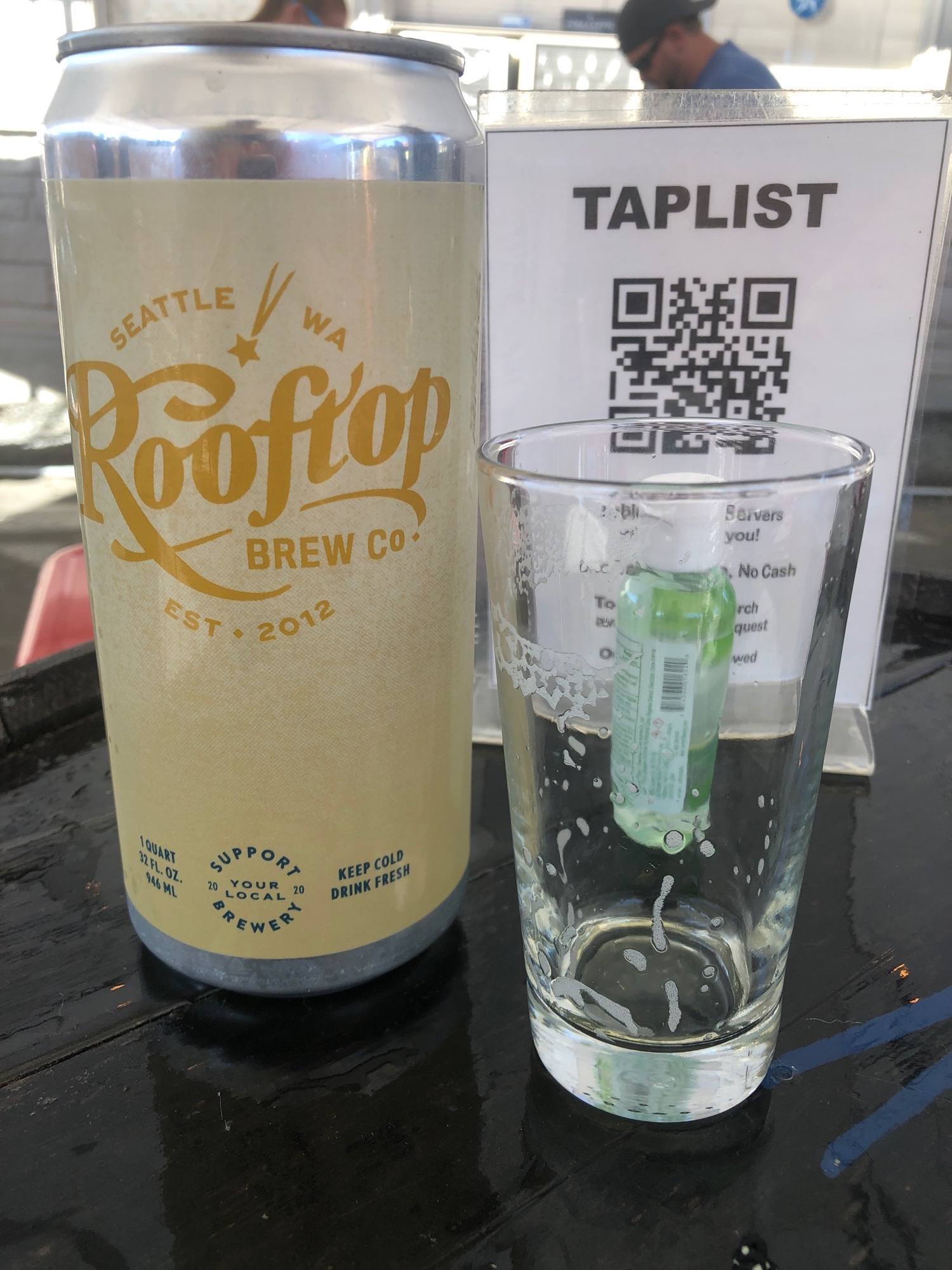 The Rooftop Brewing Company started in a garage behind the local 7-11 in Seattle in 2012. One year later, the nano-brewery opened to the public and focused on quality artisan beers. These guys enjoy life and have fun which is evident in their delightful beers.
Zappa Single Hop is a remarkable India Pale Ale, delivering intense tastes and aromas of tropical fruits. Upfront, you encounter juicy passion fruit, followed by a delightful combination of exotic tropical fruits with a mild trace of hop bitterness. The finish is superb and keeps you wanting more. Zappa Single Hop IPA offers an ABV of 6.9%.
Pirate Life Zappa IPA – The Crafty Pint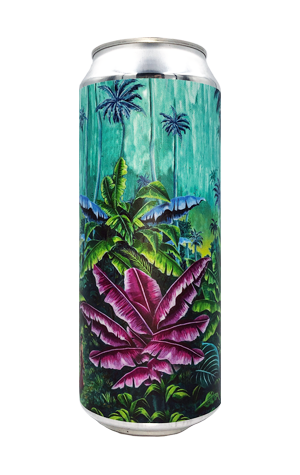 The Crafty Pint is an outstanding Australian brewery started by journalist James Smith. James Smith is not only the founder of Good Beer Week but has also published numerous books, including 150 Great Australian Beers, The Great Australian Beer Guide, and Your Guide to Craft Beer and Beyond. 
Pirate Life by The Crafty Pint is a world-class single-hop IPA made with Zappa Hops. Pirate Life delivers unique tastes and aromas of apricot and agave with undertones of roasted peppers. A mild bitterness accompanied by soft notes of earthy resin and fresh prickly pear. Pirate Life by The Crafty Pint is an IPA like no other IPA and offers an ABV of 7%.
Zappa IPA – Cult Classic Brewing Co.
The Cult Classic Brewing Company is based in Stevensville, Maryland, USA, and creates a wide range of remarkable craft beer types and styles. By their own account, the brewery specializes in porters, stouts, IPAs, and German lagers.
The Zappa IPA by Cult Brewing Co. makes excellent use of Zappa Hops and roasted malt to create a unique and desirable beer. You encounter sweet fruity notes from the Zappa Hops and rich caramel and toffee notes from the roasted malt. Zappa IPA by Cult Brewing Co. is medium-bodied, well-balanced, and offers an ABV of 6.9%.
Commercial Beer Brands that Use Zappa Hops with Other Hop Varieties in the Brewing Process
Below is a list of three quality beer brands that combine Zappa Hops with other hop varieties when brewing their beloved beer: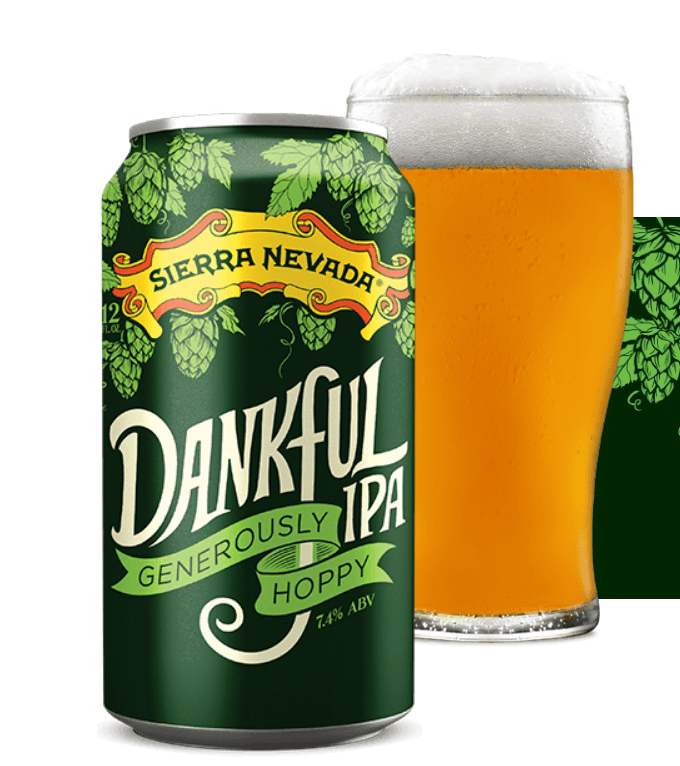 Sierra Nevada Dankful is a bold IPA produced by the Sierra Nevada Brewing Company in North Carolina, USA. The brewery has been brewing beer since 1980 and has earned a reputation for quality and innovation. The Sierra Nevada Brewery is highly focused on sustainability and was awarded the prestigious Green Business of the Year in 2010.
Sierra Nevada Dankful IPA is generously hopped with seven varieties, delivering full flavors, powerful aromas, and generous amounts of hop bitterness. This resinous Westcoast IPA has so much going on that it is hard to keep up.
Aromas of fresh yeast, resinous pine, herbal, floral, and citrus zest are proceeded by undertones of bready malts and creamy caramel. Taste descriptors include resinous pine, earthy hop, and bold citrus. Sierra Nevada Dankful IPA offers an ABV of 7.4%.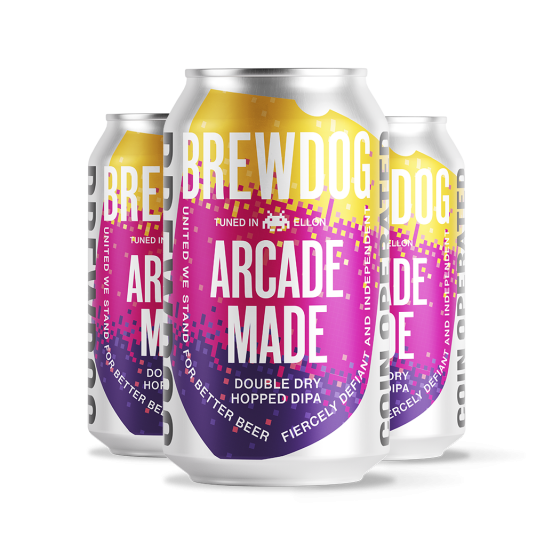 Arcade Made by BrewDog Brewery is a Double IPA brewed in Fraserburgh, Scotland. The brewery was founded in 2007 by school friends Martin Dickie and James Watt. The duo was reportedly the first microbrewers in Scotland, and today, some believe that they are the best craft brewery in Europe, with their Punk IPA being the best-selling craft beer in the United Kingdom.
Arcade Made by BrewDog is a double dry hopped Double IPA delivering flavors, aroma, and hop bitterness that is off the charts. Bold notes of strawberry and passion fruit are well- paired with earthy tastes of fresh mint and resinous pine. The finish is silky smooth and refreshing. Arcade Made by BrewDog offers an ABV of 8.0%.
Akademia the Mother of Invention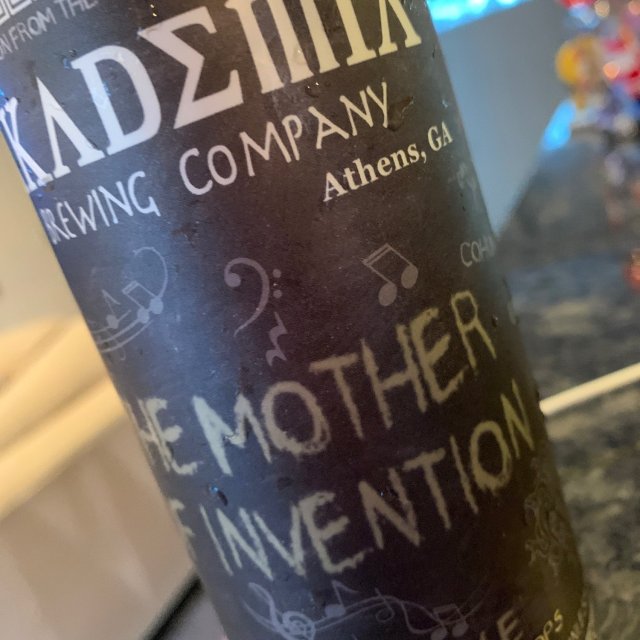 The Mother of Invention is a bold IPA created by the Akademia Brewery in Greece. Greece may not be known for producing world-class beer, but the Mother of Invention is a beer all beer lovers need to sample. 
The Mother of Invention is a Pale Ale with a prominent and lingering flavor. Typical of authentic ales, fruity flavors are followed by bright hop tastes, and aromas of orange and orange zest are dominant in this unique Pale Ale, with a mild trace of hop bitterness. Mother of Invention offers an ABV of 5.5%.
Frequently Asked Questions
Question: What is Zappa Hops?
Answer: The Zappa Hop is a young hop variety created by CLS Farms in the Yakima Valley, Washington, USA. Zappa Hops are typically used late in the boil, releasing intense and powerful aromas and tastes.
Question: What is a Zappa Indian Pale Ale?
Answer: A Zappa IPA is a delightful West Coast IPA-style beer and a favorite of the legendary Frank Zappa. Zappa IPA delivers bold notes of grapefruit and passion fruit with a hint of spice. Zappa West Coast IPA is made using Zappa, Simcoe, and Cascade hops. This combination results in a full-flavored and aromatic beer with a clean, dry, and refreshing finish.  
Question: How do Zappa Hops taste?
Answer: Zappa Hops deliver a taste like no other. A necessary collaboration with the Zappa family, this variety is as 'out there' as the iconic musician himself. It is a unique aroma hop with bold aromas of earthy pine, citrus, passion fruit, and juicy mango. Additional notes include fresh mint and savory.
Question: What are Neomexicanus Hops?
Answer: Neomexicanus Hops originated in Asia and arrived on American shores via early migration hundreds of thousands (if not millions) of years ago. The genetically distinct subspecies adapted to the climate in the American Northwest and have thrived in this region ever since. 
Question: Are Zappa Hops drought resistant?
Answer: Zappa Hops can be considerably drought-tolerant if cultivated in areas containing shallow water tables below the soil. Zappa Hops have a tap root system that can tap into underground water tables up to five feet. If the underground water tables are lower than five feet below the surface, water the hops manually during a drought. 
Question: Is Zappa Hops available in Lupulin Powder?
Answer: When used with whirlpool or dry hop additions, pure hop lupulin powder contributes to a concentrated flavor in your beer. Unfortunately, there is not yet a lupulin powder version of the Zappa Hop available, but I am sure it will be available in the future. Haas (Lupomax), Yakima Chief Hops (Cryo/LupuLn2), and Hopsteiner are the leaders in this field, so check the websites periodically.
Conclusion: Zappa Hops Guide
The Zappa Hop is a unique neomexicanus aroma hop variety created by CLS Farms in the Yakima Valley, Washington, USA. The hop variety was named after Iconic musician Frank Vincent Zappa and bred in collaboration with the Zappa Family. It is a quality dual-purpose variety offering bold aromas and tastes.
The Zappa Hop imparts well-rounded and well-balanced notes, including citrus, tropical fruits, mango, passion fruit, spice, fresh mint, and resinous pine. This variety contains low alpha acid content resulting in a low hop bitterness, and therefore it is ideal for dry-hopping and later additions.
The Zappa Hop is an ideal hop variety for home brewers who enjoy bold fruity notes with savory notes in their beer. Unfortunately, no Zappa seeds or rhizomes are available for home growers, but homebrewers can purchase Zappa hop pellets online from CLS Farms, Yakima Valley Hops, and Crosby Hops.