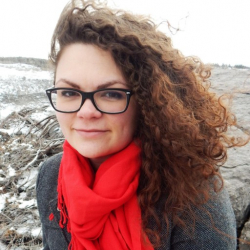 Latest posts by Candace Osmond
(see all)
Are you hunting online for a new brew kettle? I know I am. We've been homebrewing for a few years, and I wanted to upgrade some of our equipment, so I figured I'd document my research journey to share with other homebrewers! There are a number of factors you'll want to consider, such as size, material, and price. In my handy guide, I'll offer tips on finding the best brew kettle for your needs. So read on to learn more!
Bottom Line Up Front
I feel pretty strongly about the BrewBuilt™ Whirlpool Kettle being the epitome of quality and sturdiness. With its stainless-steel construction, multiple size options, welded clamp ports, and accessories made to simplify the brewing process, it's no wonder this baby takes home the trophy. *adds to cart*
Top Picks
What Is a Brew Kettle?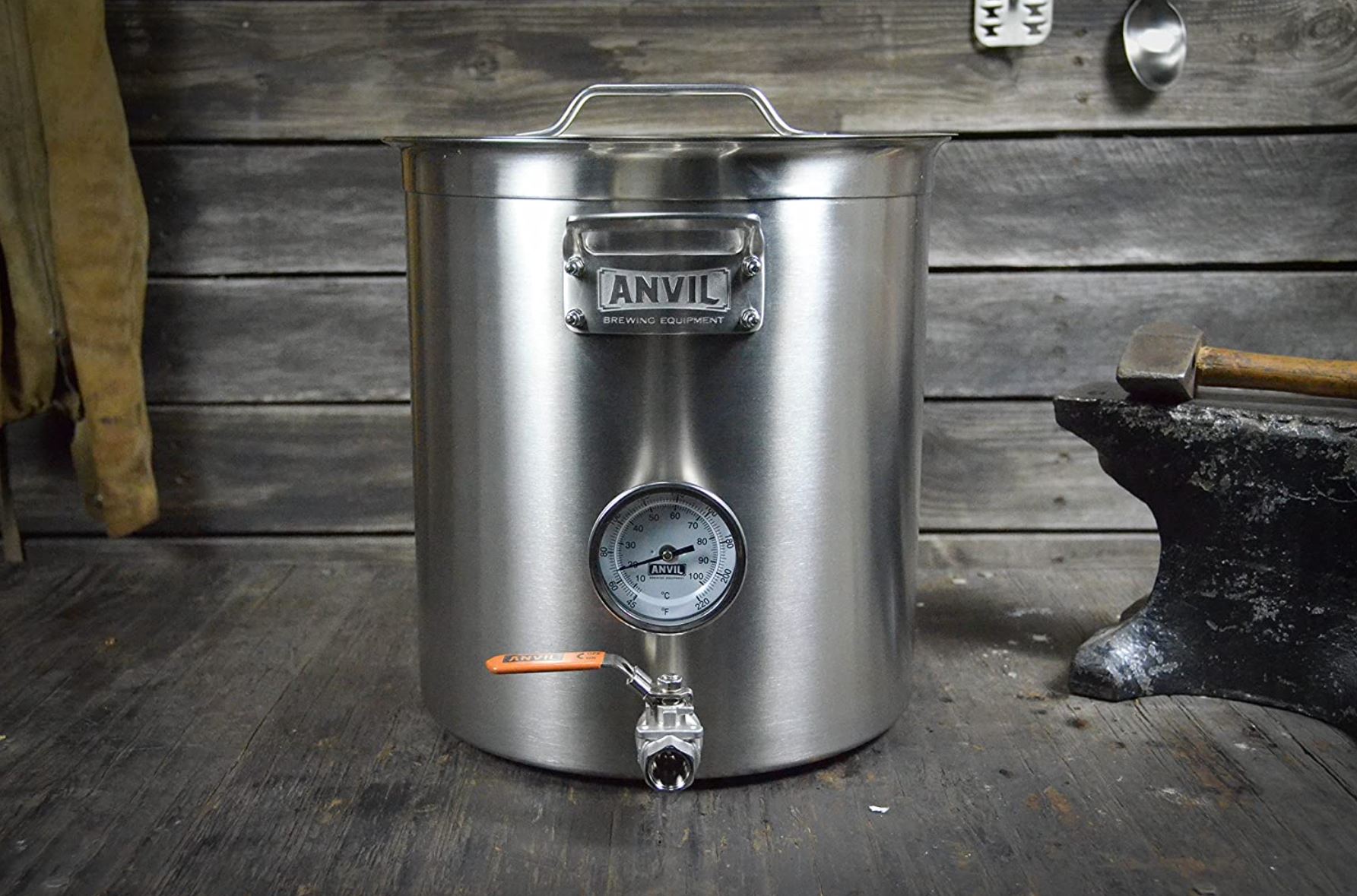 A brew kettle, also known as a brew pot or barrel, is a large vessel used in brewing. Brew kettles are typically made of stainless steel, which makes them uber-durable and easy to clean. They also have a tapered design that allows maximum heat distribution during the boiling stage of the brewing process.
Additionally, many brew kettles are fitted with accessories such as thermometers, auto wort mixers, and overflows that can help home brewers to create consistently high-quality beer every time. Ultimately, a brew kettle's role is critical in producing delicious beer, making it an essential tool for any home brewer looking to craft their perfect pint.
Types of Kettle Brewers
Beer brew kettles come in three types: electric, gas, and induction. Don't worry; I'll break them down for you.
Electric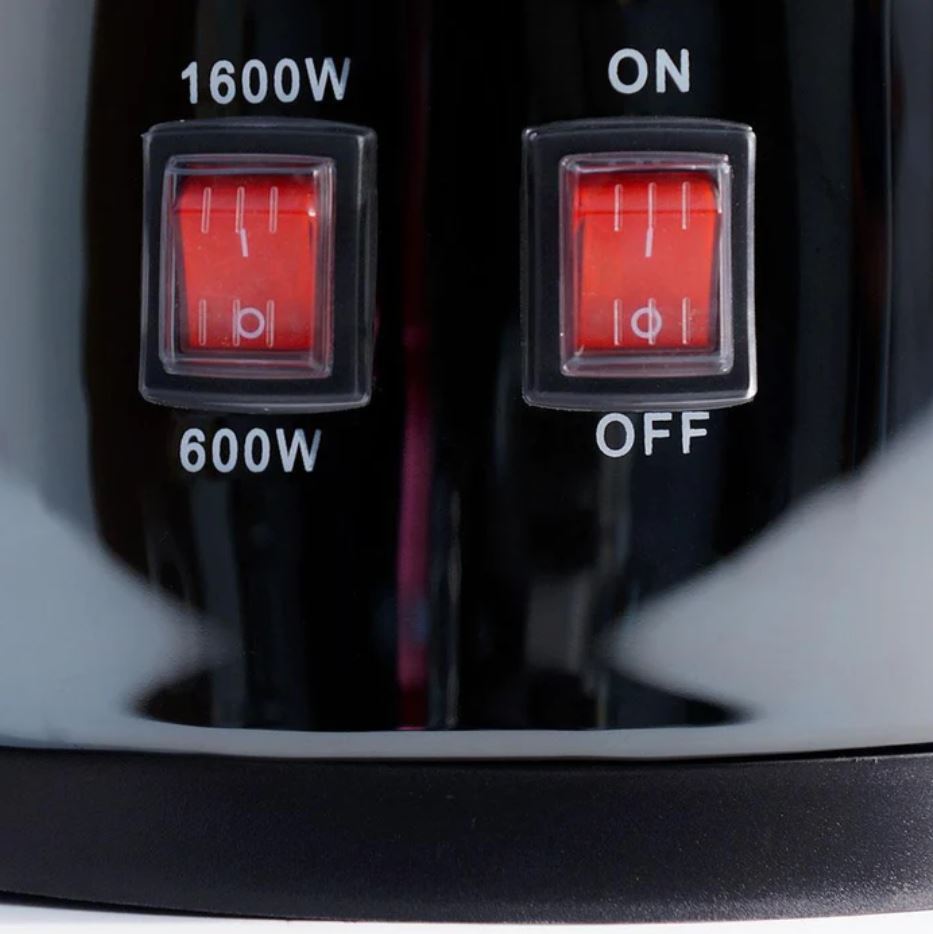 Electric beer brew kettles are specialized brewing equipment that is used to heat wort during the beer-making process. These kettles typically have an electric heating element inside, which helps to quickly and efficiently heat the wort to the ideal temperature for different beer styles.
They also have built-in temperature control, so you can easily adjust the temperature as needed. To use an electric beer brew kettle, fill it with your wort and turn it on. The kettle will heat up quickly, ensuring that your wort is fully sterilized and ready for fermentation.
Pros:
Great for small spaces.
No exhaust fumes.
Easy to set up.
Cons:
The system needs venting.
Gas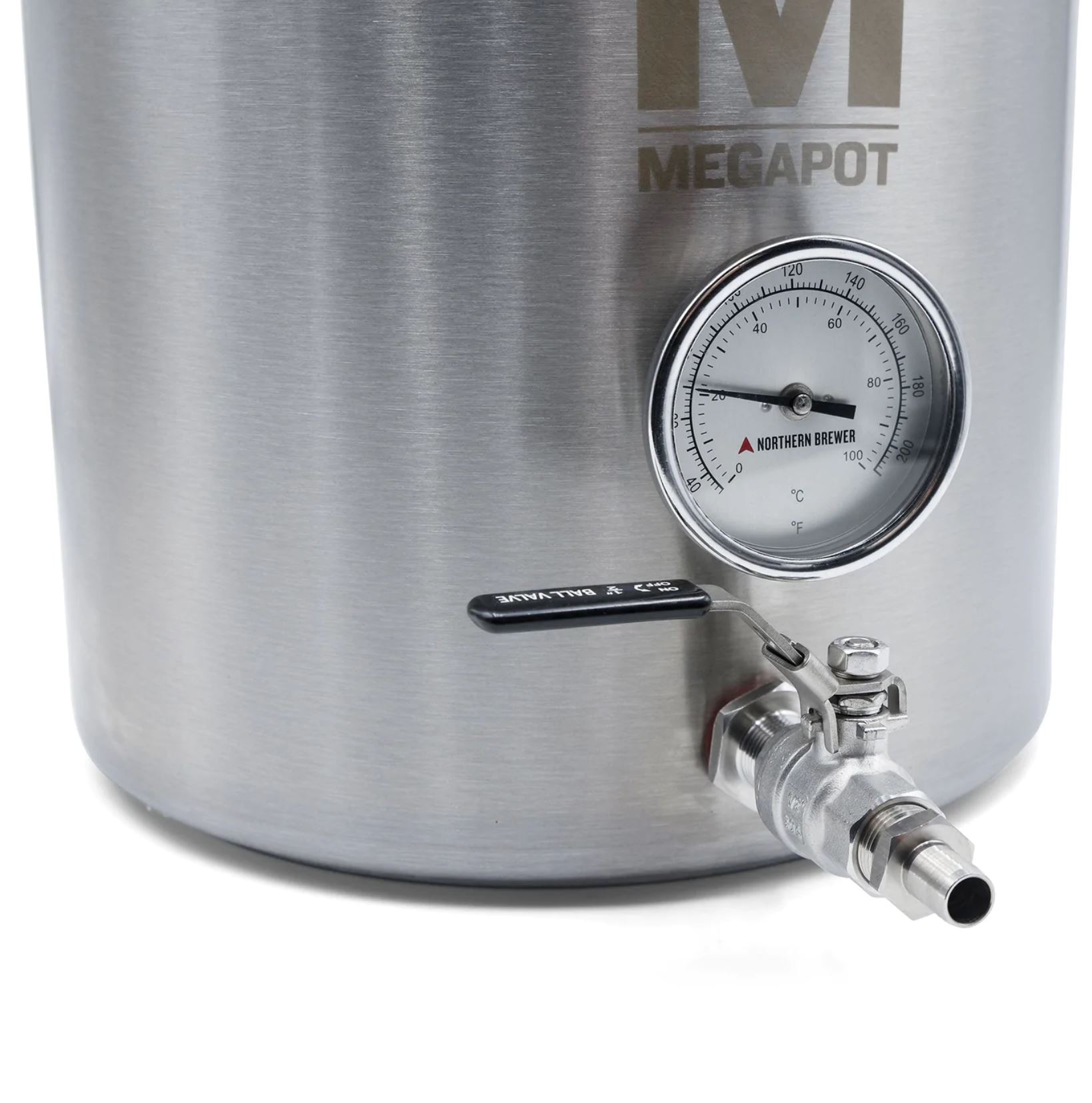 Gas beer brew kettles are specialized vessels used for brewing beer at home. These kettles combine the traditional brewing process with the convenience and control of modern gas-powered appliances. The key components of a gas beer brew kettle system include the kettle itself, which is connected to a metal tube that descends into a gas burner or heating element.
By combining flame heat with cold water brewing, this system gives homebrewers greater control over the temperature and timing of the brewing process. Additionally, using a gas-powered setup usually results in quicker boil times, meaning less waiting between steps in the process.
Pros:
You don't need electricity to brew.
Cheaper than electric models.
The kettle is easier to clean.
Cons:
They lose a lot of heat.
They are louder when operating (compared to electric models).
Induction
Induction beer brew kettles are specialized vessels designed to facilitate the process of home brewing. These kettles use induction heating technology, making them extremely energy efficient and able to reach high temperatures without using much power. Induction brewing uses an induction burner and a kettle (usually made from stainless steel).
This innovative new brewing equipment has revolutionized how homebrewers make their beer quicker, easier, and more effective than ever before. Wahoo!
Pros:
Energy efficient brewing method.
Quieter than gas brewing.
Good for indoor brewing.
Cons:
What to Look for in a Good Brew Kettle
When looking for a good beer brewing kettle, it is essential to consider several key factors.
Versatility
When choosing the perfect beer brew kettle, versatility is one of the most important factors. After all, a good brew kettle should handle various brewing processes and styles, from extracting wort to boiling small batches.
A versatile brew kettle should also be able to support different beer ingredients, including grain, hops, and yeast. A top-quality kettle will also have multiple integrated features, such as thermometers and adjustable spigots, that are designed to make brewing easier and more efficient.
Durability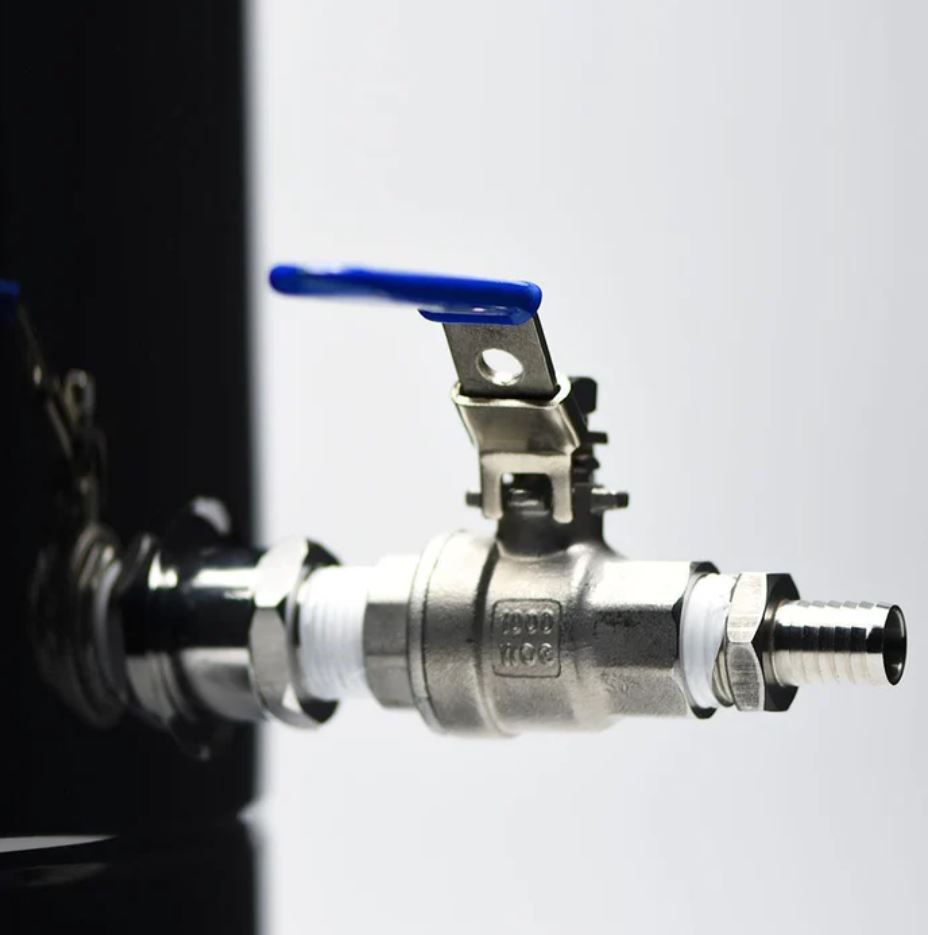 If you don't already know, I'll say it a thousand times in this article; aluminum and stainless steel are probably the two of the most popular materials for making brewing kettles because of their strength and resistance to corrosion. These materials can withstand high temperatures and prolonged exposure to moisture, ensuring that your beer will brew effectively every time. Stainless steel is the best choice if you want a highly durable brew kettle.
Reliability
Reliability is an essential factor to consider when you're looking for a beer brew kettle. After all, it is important to have equipment that works consistently and reliably so that your beer brewing process can go smoothly from start to finish.
A reliable beer brew kettle will be made from high-quality materials, ensuring that it has long-lasting durability and will hold up under the pressure of brewing large amounts of beer.
Good brew kettles will come with features like temperature control and precise measurements, allowing you to ensure your mash stays within the ideal range and that you can always accurately follow the recipe. The best brew kettles are designed to be safe, featuring non-slip handles, easy-to-read measurements, and other enhanced safety features.
Size
The size of a brew kettle is important because you want to avoid overflow at all costs. The larger your beer brew kettle, the more efficiently you can brew your beer and extract all of the necessary flavors. It's easy to make less beer in a large kettle than make a lot of beer in a smaller one.
The height of a beer's brew kettle is an important factor in brewing the perfect batch of beer. At the heart of this process are heat and steam, both of which are controlled by the height of the kettle.
A tall standing ale may require high temperatures to cook off certain proteins or proteins that could cause scaling, while a low-gravity lager might require high temperatures to boost its alcohol content.
The dimensions and shape of the kettle can influence how efficiently steam will travel through it, affecting control over boiling temperature or preventing scorching or other temperature loss during cooking.
Volume Markings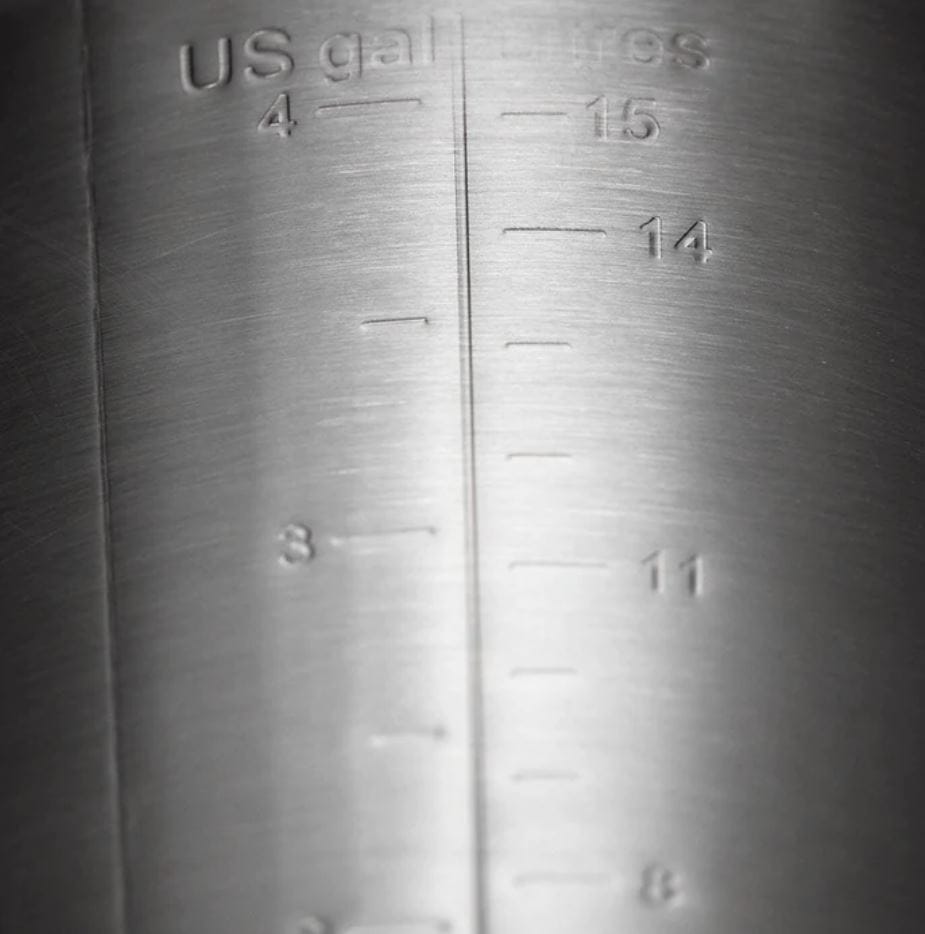 Volume numbers are etched or engraved on the side of the kettle and can be used as reference points when measuring your ingredients. With this accurate measurement, you'll be able to create consistent and balanced brews that hit all the flavor notes you want.
These markings are particularly critical for wort chilling since there's no room for error in ensuring optimal clarity and head retention in your beers. By choosing a kettle with clear, easy-to-read volume numbers, you'll be able to brew more efficiently and ensure delicious results every time.
Warranty
A good warranty will protect your investment, ensuring that any defects or issues with your brew kettle are covered. These warranties can vary from product to product. Some may cover cosmetic issues, while others may cover more serious problems such as leaks or other damage.
You should consider the warranty's longevity and whether it provides a replacement if something malfunctions after being used for a certain period. It's important to research which options have the best warranties and ensure that your purchasing decision is backed by quality coverage.
Best Material for Brew Kettles
There are obviously pros and cons to using stainless steel or aluminum brew kettles. Stainless steel is more durable and customizable, but it is also heavier and more expensive. Aluminum is a great way to start homebrewing because it is affordable but requires a bit of extra work initially.
Stainless-Steel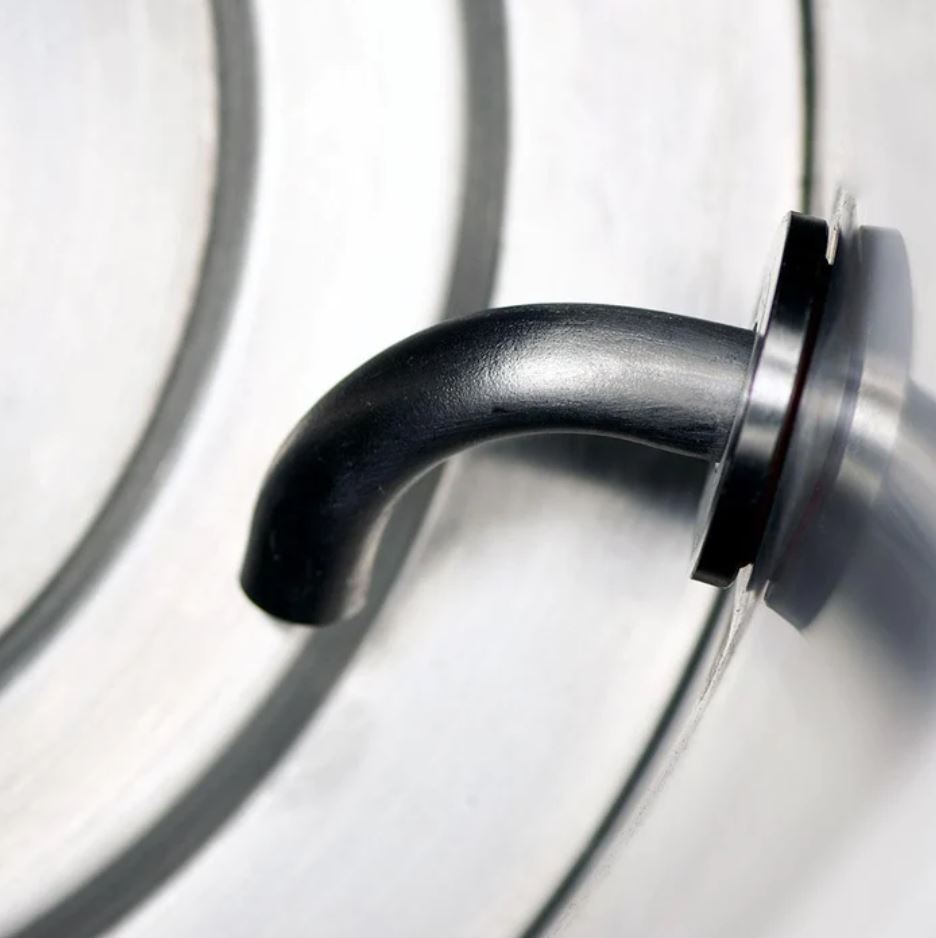 Compared to aluminum, the brew kettle made of stainless steel is more long-lasting and requires less upkeep. Although they are more expensive to purchase initially, they may last a lifetime.
The core of this type of pot is often made of aluminum, and it has a layer of stainless steel on the outside. Because stainless steel is not a very good conductor, this core is quite crucial.
Similar to aluminum pots, they come in various sizes and can be purchased separately. If you require a stainless-steel pot that is larger than standard sizes, some manufacturers will even make you one that is made to order.
The presence of a drain valve in stainless steel pots confers an increased level of safety. Because of this, you won't have to worry about carrying the boiling kettle of wort. In its place, you may use an immersion wort chiller equipped with its own siphon. However, remember that the size of your batch and the headroom you require will determine whether the beer will boil over.
Because stainless steel pots are more durable than aluminum ones, brewers frequently believe that purchasing one is a worthwhile investment. Pots made of stainless steel do not warp and are less likely to get dented or scratched.
You also do not need to season them before you begin using them; all you need to do is clean them using a cleaner that does not contain chlorine, and then you are good to go.
Certain stainless-steel pots have handles that are welded on. Welds are often highly robust, but it could be hazardous if they fail. Whether the handles are riveted, you can detect if a rivet has gotten loose before it becomes an issue. It's important to keep this in mind because the period when a pot is being filled with hot wort is the situation in which a weld is most prone to fail.
Pros:
High durability
Stays shiny throughout time
Easy to clean
Can be custom-made
Cons:
Very heavy and difficult to maneuver
More expensive (compared to aluminum)
Difficult to maintain a consistent temperature
Aluminum
Aluminum brew kettles are more accessible and need less initial financial outlay than their stainless-steel counterparts, making them an ideal alternative for novice home brewers and hobbyists who only make beer occasionally. Even brewers maintain that working with aluminum kettles will help you become a better brewer.
The aluminum brew pot is a straightforward solution that is not only affordable but also easily accessible. It is simply the vessel that has been described with no additional features. It is an excellent way to start brewing without immediately committing a significant amount of money.
Pots made of aluminum are created by blanking out a sheet of pure metal and then shaping it into the desired form. After that, handles are affixed to the finished pot using rivets. Rivets are a durable and dependable hardware option for cookware that must be able to support significant weight.
When choosing a brew pot, ensure it is big enough to hold the boiling liquid and the wort. This will help prevent the liquid from spilling over. You can find aluminum pots in different sizes, starting at 5 gallons and going up to 40 gallons.
To make sure that you pick a pot that is the right size for you, think about how heavy it will be when it is filled with hot liquid. Make sure it is not too big or too heavy for you to handle.
Pros:
More affordable (compared to stainless steel)
Fast heat conductors
Easy to find in online/offline stores
lightweight
Cons:
Very pretentious when it comes to cleaning products
Lower durability (compared to stainless steel)
It needs seasoning before brewing
Why the Size of Your Brew Kettle Matters
If you want to make small batches of beer or extracts, you don't need to buy a big kettle. You will need a bigger kettle if you want Brew in a Bag (BIAB). You need to purchase a brew kettle larger than the amount of brew you want to make.
For example:
With a 5-gallon brew kettle, you can make a partial boil extract batch of 2 to 3 gallons.
With a 10-gallon kettle, you can make a boil using 6 to 7 gallons of wort.
For 10-gallon batches, you need a 15-gallon kettle.
The Best Brew Kettles for Home Brew
Not all brew kettles are made the same, nor do they function the same. I chose this selection based on a wide variety of materials, price ranges, and functions, so there should be something for everyone.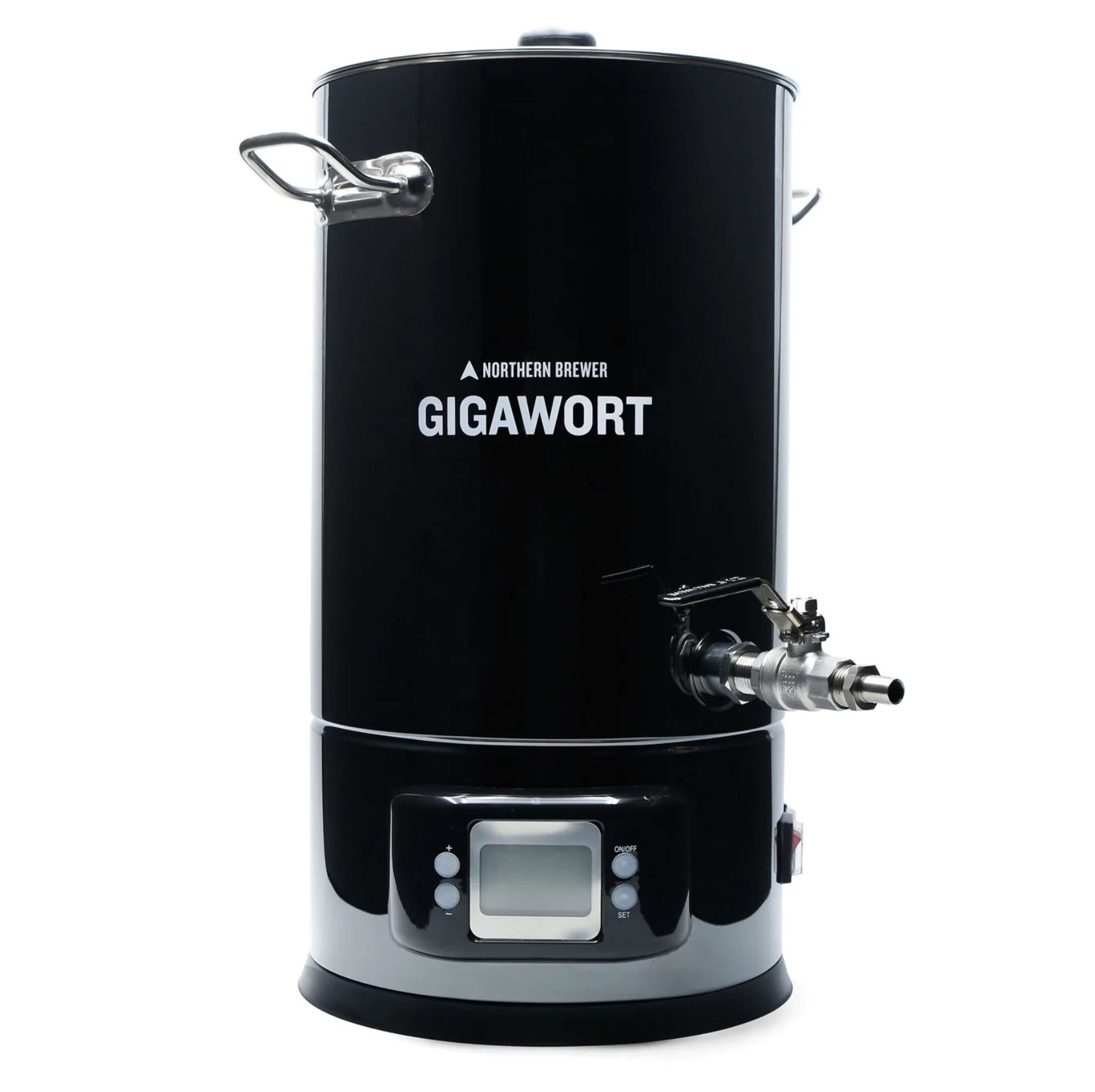 Best for Small Batches
When you want to homebrew, and you feel like most kettles would get in the way, this portable 4.4-gallon unit is a great option. It's lightweight, so you can easily transport it, but you can't brew large batches at once.
Specs:
Prince Range: $200 – $250
Size: 4.4 gallons
Material: stainless steel
Since it's made from stainless steel, durability is a plus, so you can protect your investment for years to come. I definitely prefer stainless when I'm shopping for brewing equipment. It includes some extras we love to see in a brew kettle, such as a dip tube and Iso-flow bulkhead. That means easier wort transfer and less hassle for the brewer.
Pros:
Dual heating element.
Lightweight and portable.
Digital temperature control.
Cons:
Temperature fluctuations of 5 to 7 degrees.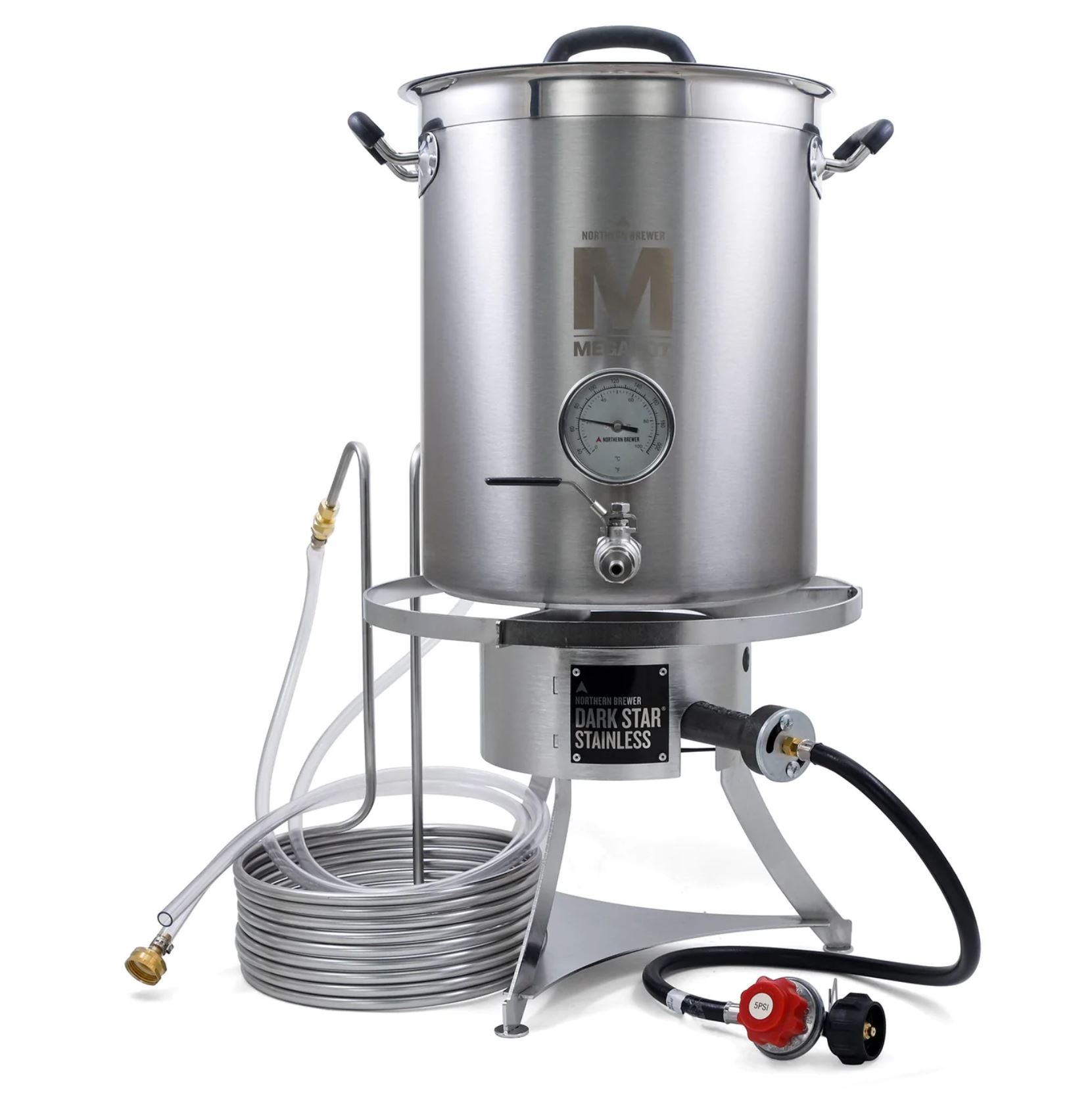 Best for Beginners
The Ignition pack might be the perfect purchase if you're ready to take brewing to the next level. It promises to start boiling wort in 20 minutes or less, reducing the time it takes to prepare your delicious brewskis.
Specs:
Prince Range: $200 – $250
Size: 8.8 gallons
Material: stainless steel
Since the kettle has an 8.8-gallon capacity, it is easier to brew larger batches at home without forking out too much time in the kitchen. However, it doesn't feel large enough for a full 5-gallon boil, in my opinion. There is also an integrated wort chiller for you to enjoy.
Pros:
Fast boil.
Wort chiller.
High-quality construction.
Cons: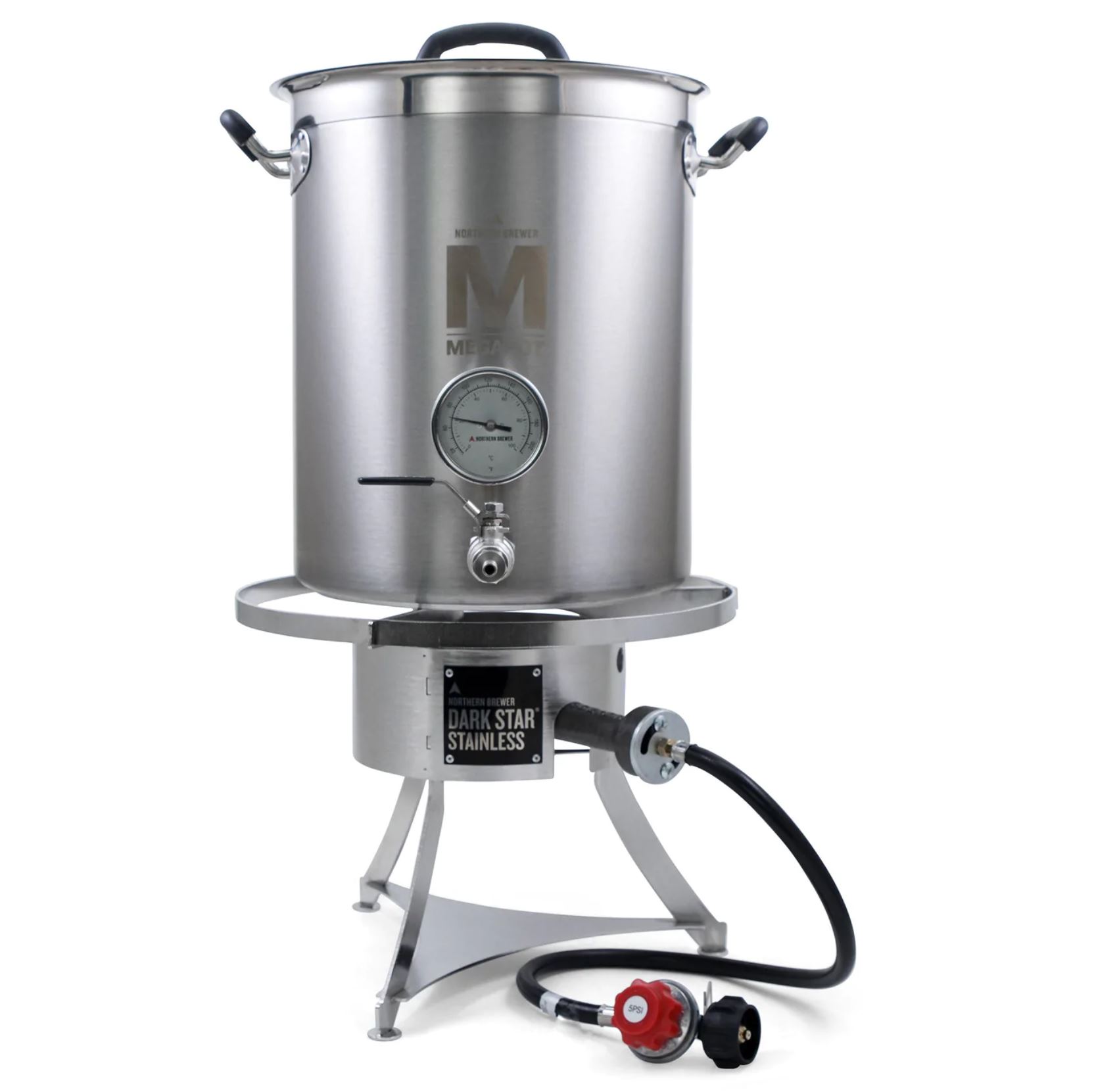 Best Gas Brew Kettle
The use of this kit will elevate the quality of your brewing to an entirely new level. I promise. The Dark Star propane burner and an 8-gallon Megapot brew kettle are included in this package, which is now offered in two different configurations.
Specs:
Prince Range: $150 – $200
Size: 8 gallons
Material: stainless steel
This kettle's capacity is sufficient to enable you to conduct a full-volume boil on a batch of 5 gallons, and the Dark Star® packs the power necessary to start boiling your brew in less than 20 minutes with over 65,000 BTUs.
Pros:
Made with quality stainless steel.
Fast boil.
Good for 5 gallons.
Cons:
Temperature is hard to control.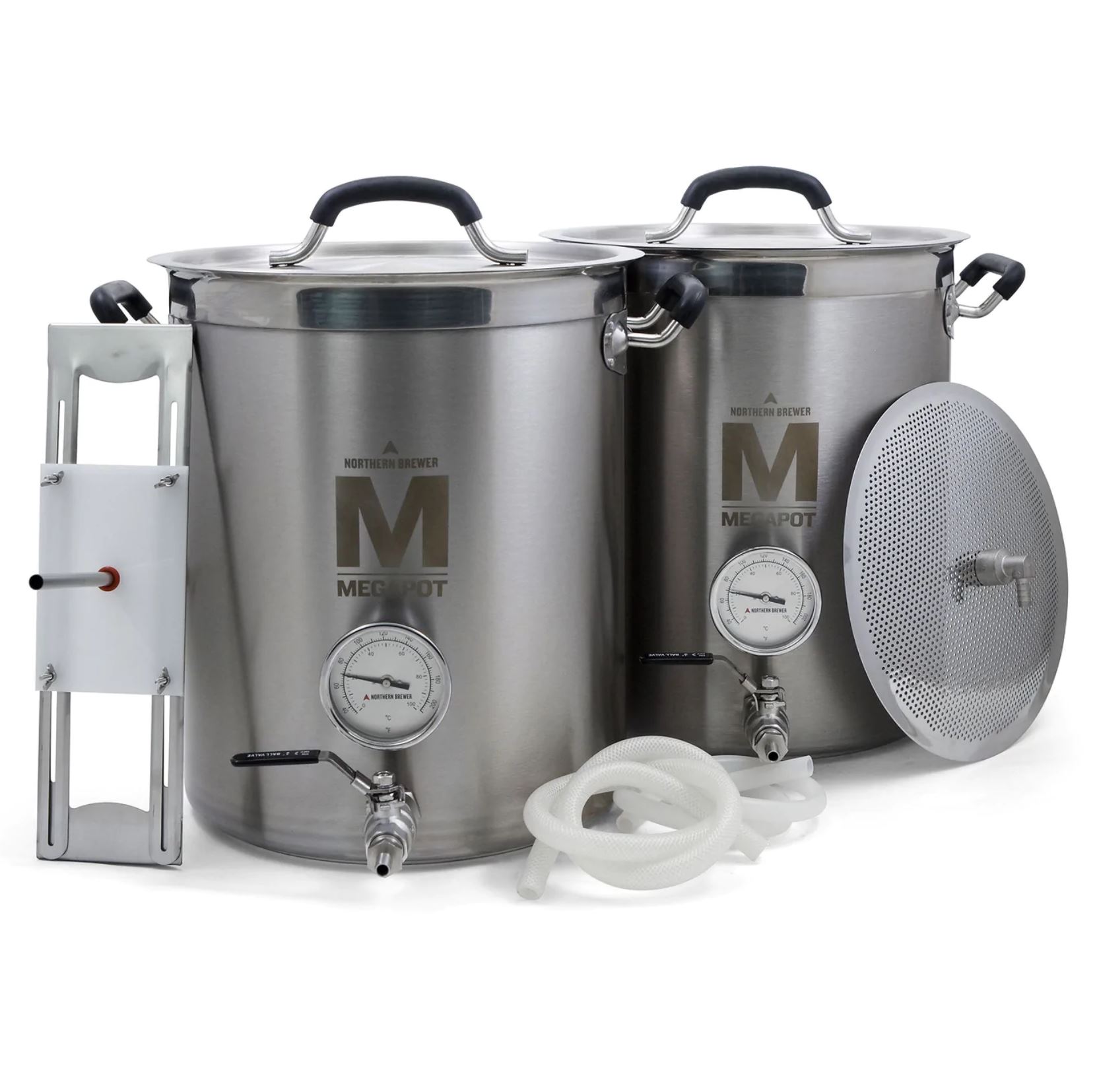 Best For Large Batches
This MegaPot comes in four different sizes, so if you're looking to brew more, you can go with the 30-gallon pot version and enjoy a homemade beer together with friends and family. It's a great idea if you love to gift whatever you've brewed, too. This kit was designed specifically to perfect the most difficult aspects of brewing, including extraction and flow rates.
Specs:
Prince Range: $550 – $600
Size: 10/15/20/30 gallons
Material: stainless steel
This purchase offers a bunch of useful extras, such as integrated volume markings, a ball valve, and a built-in thermometer. It's made from quality stainless steel, bound to last for decades with proper care.
Pros:
Integrated volume markings.
Built-in thermometer.
Quality stainless steel construction.
Cons:
Doesn't come with assembly instructions.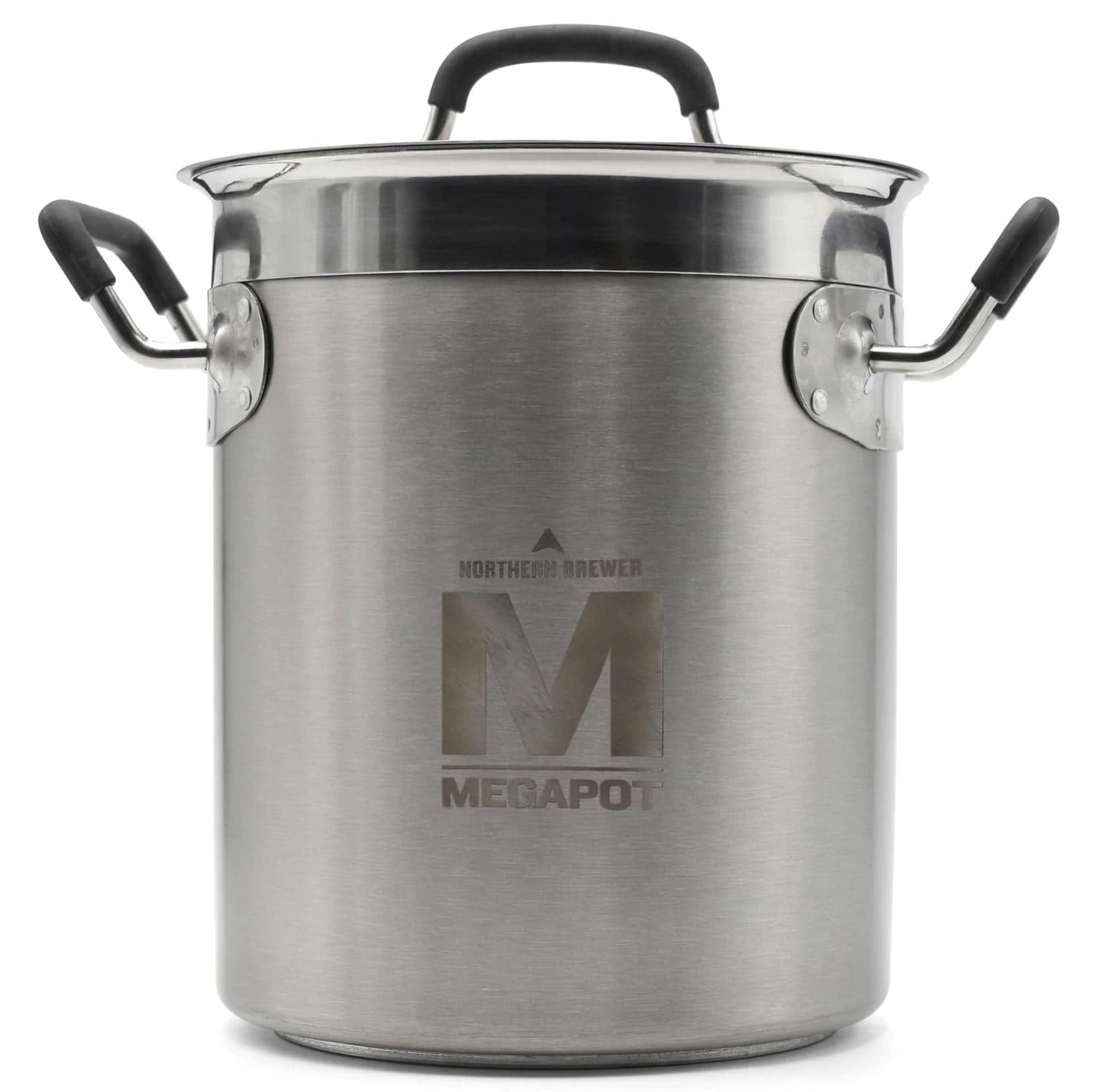 Best For Apartment Brewing
MegaPot has recently introduced its 2-gallon brew kettle. This represents a significant size reduction from the kettle's previous minimum capacity of 8 gallons. Your new go-to appliance is the MegaPot 2-gallon kettle, perfect for situations where you want to assemble a recipe kit for one gallon or test a new recipe on a smaller scale first.
Specs:
Prince Range: $50 – $100
Size: 2 gallons
Material: stainless steel
To provide a more enjoyable experience for those making beer in small batches, the pot is fabricated using stainless steel 304 for durability and simplicity in cleaning. The handles make it easy to lift the pot even when it's hot, and the internal markings are priceless when perfecting recipes.
Pros:
Great for small batches.
Comfortable heat-resistant handles.
Internal volume markings.
Cons: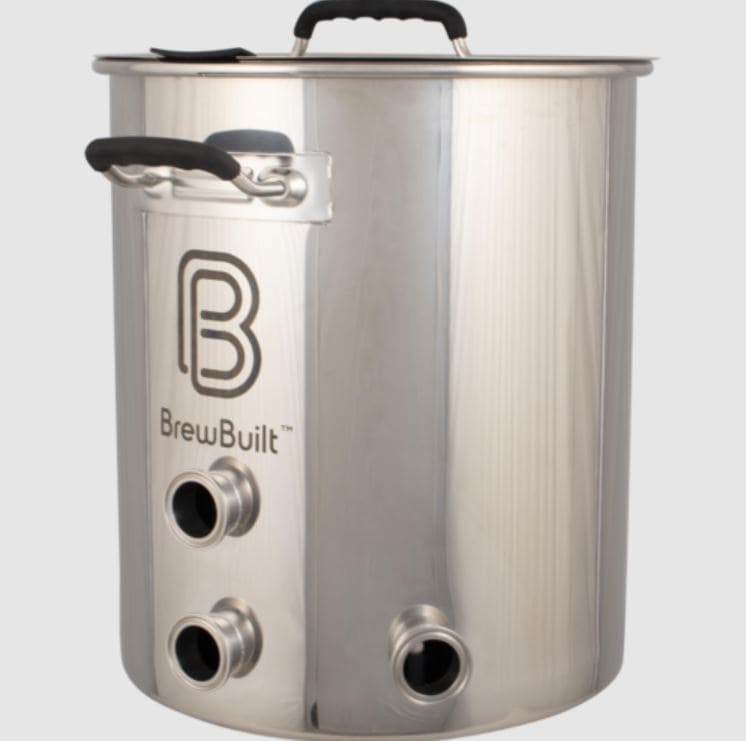 Most Size Options
The BrewBuilt Brewing Kettle is the perfect tool for homebrewers. Made of 304 stainless steel, this kettle is durable and will last a lifetime. With three welded T.C. couplers, this kettle will never leak.
Specs:
Prince Range: $250 – $300
Size: 10/15/20/30/50 gallons
Material: stainless steel
It features a notched lid with a silicone plug that allows for flexibility, while the internally etched volume markers make reading easy. The silicone-coated handles are heat-resistant, and the 4mm Tri-Clad Aluminum bottom prevents scorching.
Pros:
Handles with heat protection.
Good evaporation rate.
3 T.C. ports.
Cons:
Heavy when you add T.C. accessories.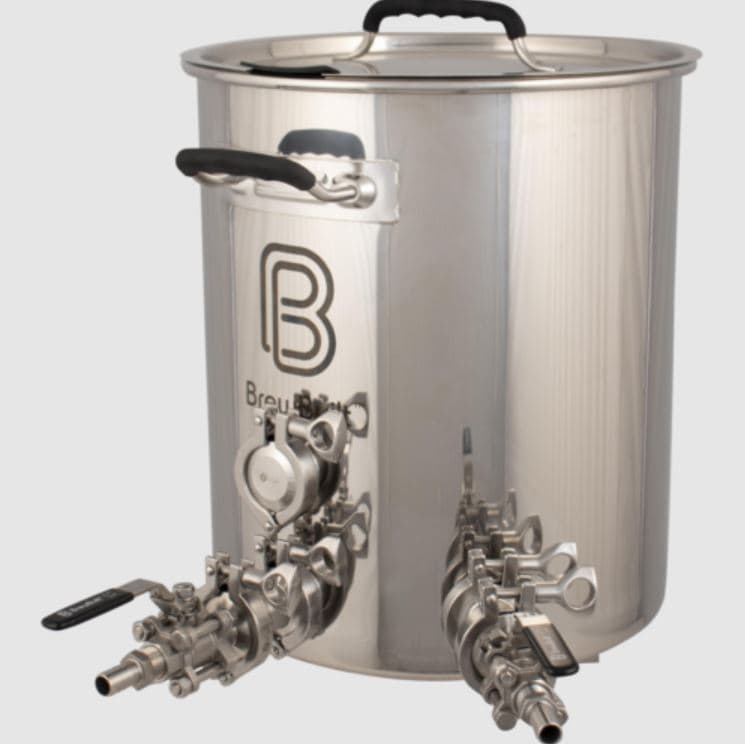 Best Overall
A great brew day starts with the right equipment. BrewBuilt™ is proud to introduce our Whirlpool Kettle, a welded steel kettle designed from the ground up for brewing.
Specs:
Prince Range: $350 – $400
Size: 10/15/20/30/50 gallons
Material: stainless steel
The Whirlpool Kettle features a 1.5″ tri-clamp port on the front and back of the kettle, allowing you to easily install an immersion chiller or whirlpooling pickup tube without having to worry about leaks in your setup. The notch in our lid allows for easy access when adding hops or other additions during the boil without interfering with different other accessories.
Pros:
Multiple size options.
Quality stainless steel construction.
Compatible with induction burners.
Cons: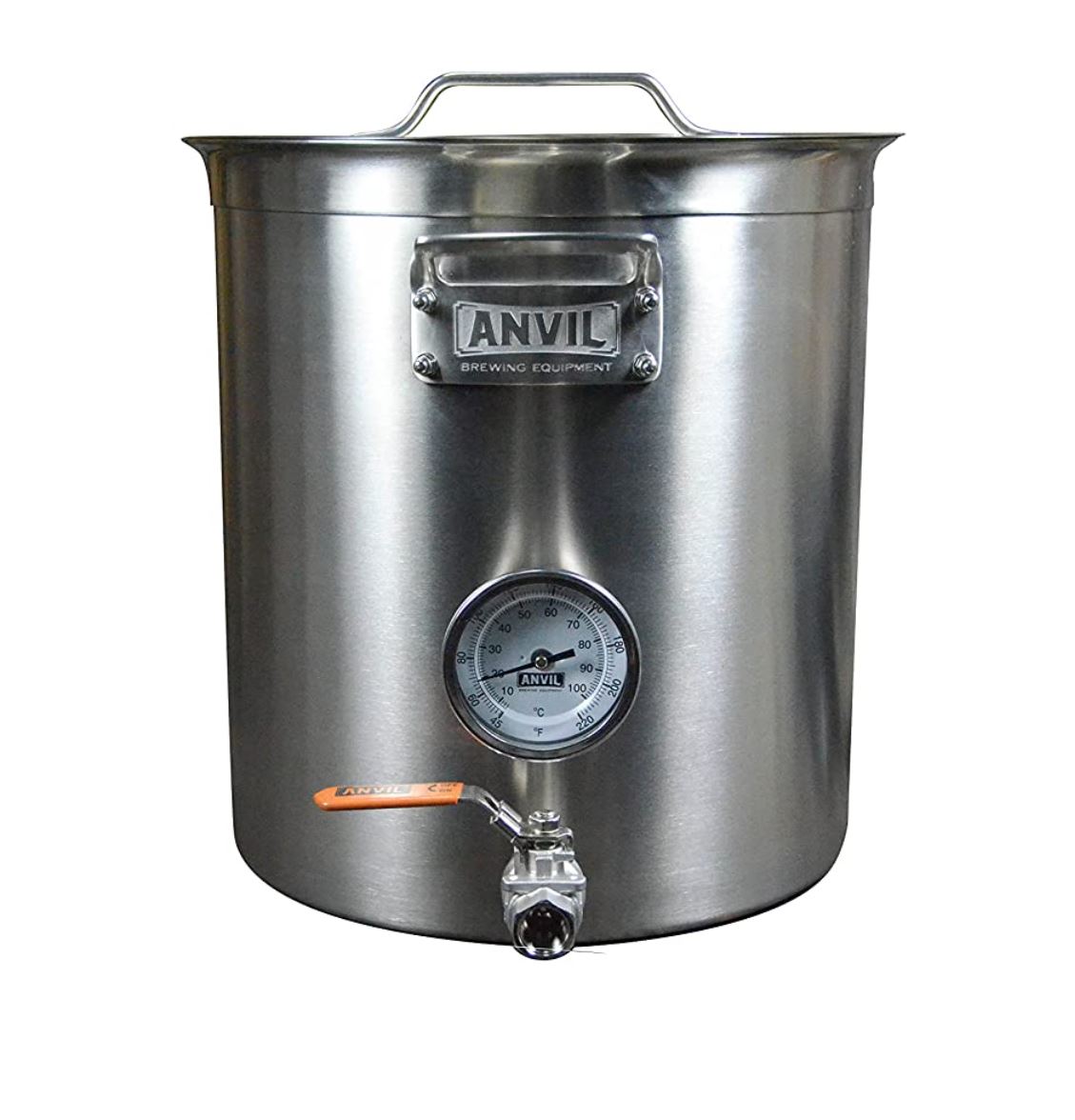 Editor's Choice
Anvil Brewing Equipment's Brew Kettles are manufactured from high quality materials and designed to last. I mean, their name is ANVIL. If that doesn't scream long-lasting, what does? The 18-gauge 304 stainless steel body is heavy-duty and will not dent like thinner kettles. The reinforced lip provides a clean break while cleaning your kettle and adds durability.
Specs:
Prince Range: $150 – $200
Size: 7.5 gallons
Material: stainless steel
The tri-ply clad bottom offers even heat distribution for superior performance on all cooktops, including induction. It will not burn or scorch residue on the bottom of your kettle. Internal etched level graduations in gallons and liters for accurate measurements.
Pros:
Compatible with induction.
Volume markings.
Even heat distribution.
Cons:
Half an inch taller than listed.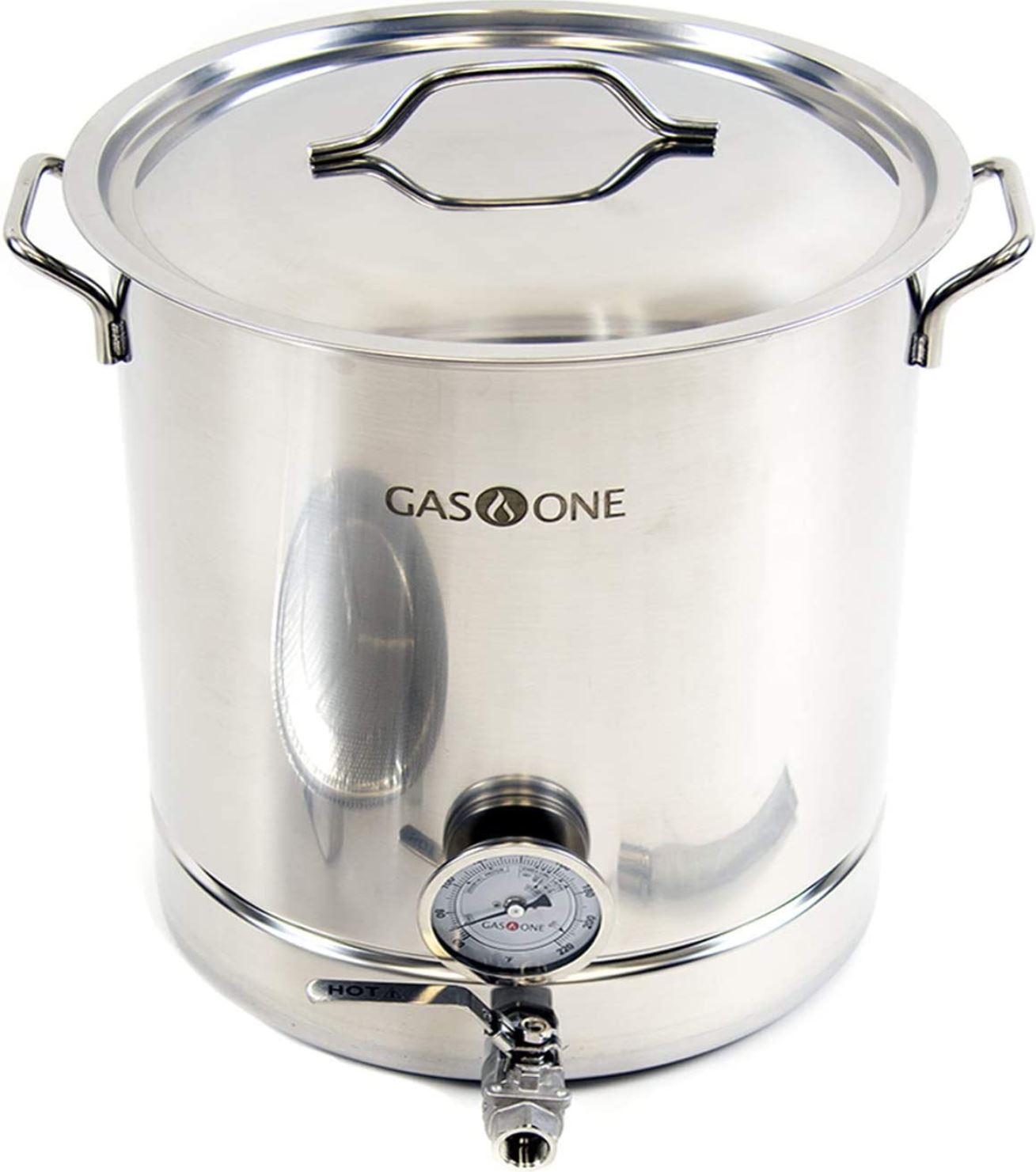 Bargain Buy
Gas One's BS-64 Brew Kettle is made of high-quality stainless steel that is easy to clean and long-lasting. The tri-ply construction ensures fast and even heat distribution, while the welded ergonomic handles make it safe to handle high heat.
Specs:
Prince Range: $100 – $150
Size: 16 gallons
Material: stainless steel
With scale markings inside the kettle pot, you can keep track of your measurements and brewing process. The contents include the kettle, a set of O-rings, a mini wrench, a thermometer, a spigot, and sealing tape.
Pros:
Thermometer included.
Welded handles.
Multiple size options.
Cons:
Customers claim some extras are missing.
Brew Kettle Extras to Consider
The following list of extras will make the brewing process easier to control, more accurate, and more pleasant overall.
Thermometers
Ball Valves
Dip Tubes
Brewing Gloves
Sight Gauge
Trub Dam
Hop Screen
False Bottom
FAQs
Question: How big should a brew kettle be?
Answer: 5 gallons is the most common size.
Question: What's the best material for a brew kettle?
Answer: If you want a durable brew kettle, stainless steel is the best material to look for. Aluminum brew kettles are good if you're looking for something lighter in weight.
Question: Where can I get brew kettles?
Answer: You can find good brew kettles on websites like Northern Brewer, More Beer, Brew Hardware, or even Amazon.
Question: How do I clean my brew kettle?
Answer: There are some techniques that you can use to clean your brew kettle. One popular method is to fill it with water and add a mixture of baking soda and dish soap. This helps to break down residue and removes most dirt and other impurities from the surface of the kettle.
Another option is to soak your brew kettle overnight in a solution of vinegar and water. This will loosen up any particularly tough stains or grime on the pot's surface. Products like Barkeeper's Friend are also good for kettle cleaning.
Final Thoughts
A beer brew kettle is an important piece of equipment for any home brewer. The type of beer brew kettle you choose will depend on the types of beers you want to make, as well as your budget and brewing experience. We've provided a list of the best beer brew kettles for you to consider, so you can pick the perfect one for your needs.
Have you decided which type of beer brew kettle is right for you? I highly suggest the BrewBuilt™ Whirlpool Kettle if you want quality construction, durability, and ease of use. If you want to explore more brewing tips and products, just pop over to our site.