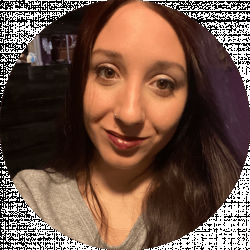 Latest posts by Stephanie Jensen
(see all)
Oh, the Pilsner. A beer style we're all familiar with, yet know nothing about. This style is becoming more popular. Well, the original European pilsner that originated from Pilsen, Czech Republic is the one that's making a comeback. But this beer style is more complex and has a more in-depth history than you think. Welcome to our Pilsner Guide.
What Is a Pilsner?
First things first, let's cover the basics. What exactly is a pilsner? This is a pale lager beer that originated in Plzeň city. Pilsners have since become a staple in craft breweries all over the world. The name has been stylized as "pilsener" and is also called "pils" for short.
A traditional pilsner is brewed with a combination of malty barley, soft water, and Saaz hops. Pilsners are very crisp yet have a subtle spiciness, thanks to the Saaz hops.
The Pilsner became popular in the Czech Republic and then spread throughout Europe, then proclaiming its dominance around the world.
General Facts
Appearance: pale-to-deep gold, clear, creamy white head
Aroma: spicy yet floral hops and complex maltiness; clean, no fruitiness
Mouthfeel: medium-bodied with decent carbonation
Flavor: complex and rich, yet crisp. Subtle bitterness and spice. The aftertaste is balanced between hops and malt but doesn't linger. Very clean flavor, no fruitiness.
History of the Pilsner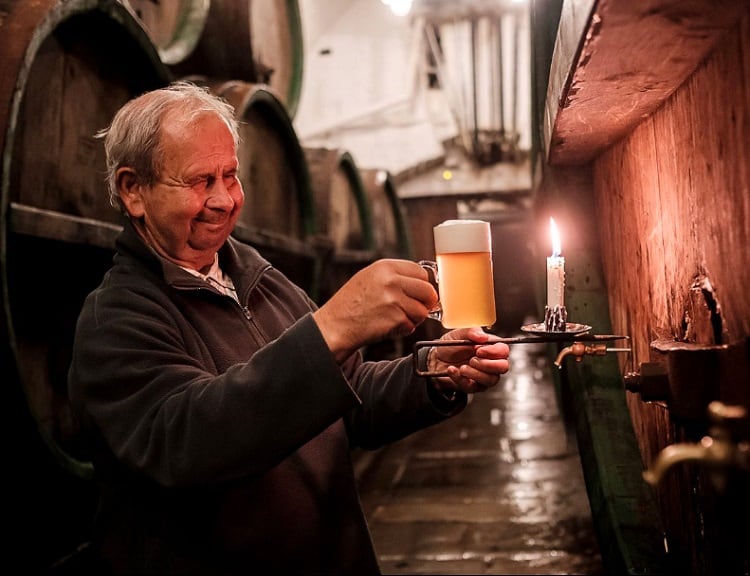 The first pilsner was brewed in 1842, though the city of Pilzen has been brewing beer since 1307.
But it wasn't until the 19th century that denizens were dissatisfied with local beers and the traditional beer styles had to change. Pilzen officials founded a brewery called Měšťanský pivovar Plzeň (translated as Citizens' Brewery). This brewery still exists today, though they changed its name to Pilsner Urquell.
It was at this brewery that the Czech started brewing beer in the traditional Bavarian style: aging beer with cool fermenting yeast in caves. This improved the beer's shelf-life but also the clarity.
To take their Bavarian influences a step further, Citizens' Brewery hired Bavarian brewer Josef Groll. He started brewing with pale malts and used other local ingredients to produce the first Pilsner. The recipe became a sensation and gained popularity quickly. By 1853, you could drink a Pilsner in 35 pubs across Prague.
By 1856, the Pilsner started expanding out of the Czech Republic. The style first spread to Vienna, and then to Paris only six years later. Soon, the Pilsner was available throughout Europe and other regions started imitating the Czech Pilsner. The two most common variations are the German and American Pilsner, which we will cover in a later section.
The Pilsner offered more to the Czech people than anticipated. For example, manufacturing beer glasses and drinking beer in a proper glass became more common. The Czech people appreciated the golden hue and clarity of the beer. They enjoyed drinking a proper Pilsner out of a glass so they could appreciate the appearance and quality of the beer.
The Modern Pilsner
Modern pilsners vary. They vary in ways such as hop aroma, color, and even flavor. While Pilsner's alcohol strength is usually around 4.5%-5%, strength can also vary widely.
The reason for the differing tastes is because Pilsners are brewed differently regionally, as we will discuss in the next section. But there's also a historical factor in the change of Pilsners, compared to when they were first brewed.
In the late 19th century, Carl von Linde invented the refrigerator. Caves were no longer needed for beer storage, so many regions were able to achieve the beer style.
Pilsner Urquell also abandoned the use of open barrels in 1993 and replaced them with large cylindrical tanks. However, they still brew small amounts of beer in this traditional method, but only to compare the taste to the new way of brewing.
Pilsners Around the World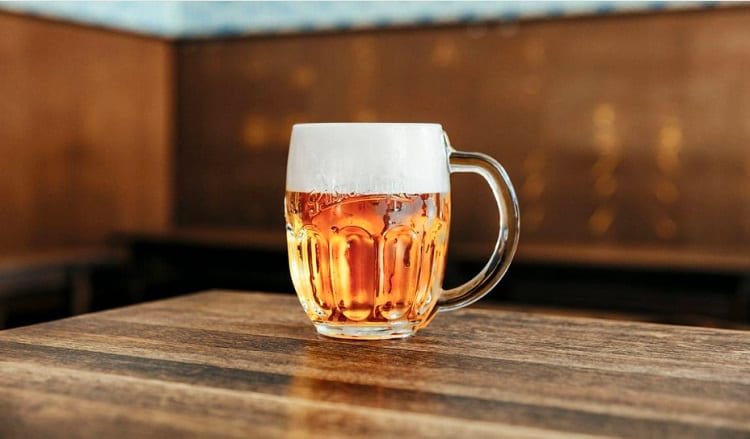 Since the Pilsner style was first introduced, this style of beer extended to various parts of the world. Other than the traditional Czech style, the Pilsner is extremely popular in both Germany and the U.S.
Czech Pilsner
We discussed the Czech Pilsner (often called Bohemian Pilsner) enough, but it's important to mention the basics so you can compare it with the other popular styles. With the light malt, lager yeast, and Saaz hops, the classic Pilsner has a balanced flavor with a slight spiciness and grassiness from the Saaz hops. It has a clean finish but only a tad of hoppiness.
German Pilsner
The German Pilsner (often called Pilsener or Pils) differs because it's brewed with German lager yeast. While most German Pilsners are also made with Saaz hops, some variations are made with classic German noble hops. German Pilsners often taste hoppier than the classic Czech Pilsner.
As with all German beers, the German Pilsner is very crisp. Though the taste can vary between breweries; it's also common to find a German Pilsner that has a malty sweetness and even more citrus notes.
American Pilsner
When the Germans migrated to America, they took their beer recipes with them — including their Pilsner. This is why you see more German-style Pilsners in U.S. breweries compared to Czech Pilsners.
The Americans also took the German Pilsner recipe and ran with it, creating the American Imperial Pilsner. The American variety has more of everything: more hops, more alcohol, and other added flavors that give this Pilsner more of a kick. Unlike the hoppier German version, though, the American version usually tastes maltier. Some brewers also add additional flavors, such as citrus.
Pilsner Myths
With such a historic beer style, there are bound to be some common myths about this beer.
A common myth is that the German and American varieties are drastically different from the Czech Pilsner. While the Germans and the Americans experiment with this style, they all have the same makeup: malt, lager yeast, water, and hops.
They also have the same brewing process. You need to brew this beer at cooler temperatures — 50 degrees Fahrenheit, to be exact. For the maturation process, the beer should be stored at above freezing levels. The coldness produces a clean and crisp taste. While maturation time periods vary, 60 days is the optimal maturation amount.
Another myth is that you go to the U.S. and only find American Pilsners, you go to Germany and only drink a German pilsner, and so on. While these are common styles in their respective regions, breweries in both nations are advanced and creative. You can find a variety of different beer styles at local breweries in both countries, including their take on the traditional Czech style Pilsner.
Our Favorite Pilsners
Okay, enough of writing — let's drink some Pilsners! Which ones should you try?
Pilsner Urquell Nefiltrovaný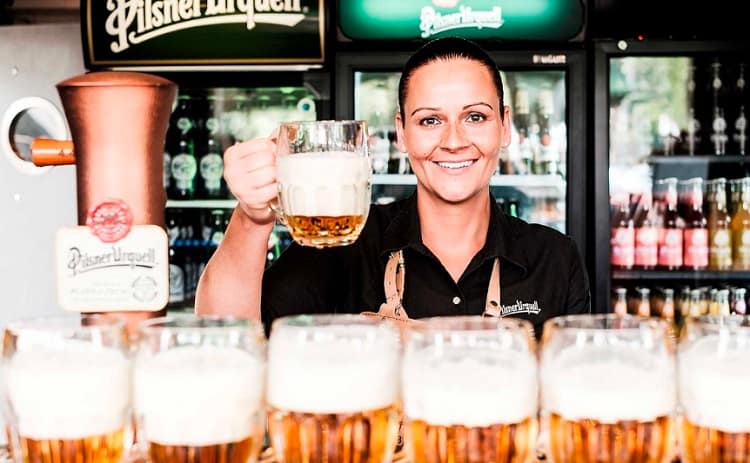 If you can get your hands on the traditional Pilsner, we highly recommend it. You can only get this beer at the brewery itself in the Czech Republic, specifically during a beer tour. But hey, the trip is worth it. Especially since you'll be drinking a piece of history.
As you can probably figure out, this is the original Pilsners brewed by Josef Groll at Citizens' Brewery, now called Pilsner Urquell.  On the tour, you also get a chance to drink this beer from the casks.
Many people describe it as the best Pilsner they ever had and this beer receives five-star ratings across the board. Visiting Pilsner Urquell, doing the tour, and trying the historic beer are definitely something to add to your bucket list (it's on mine).
Josef Groll Pilsner by Wolferstetter Bräu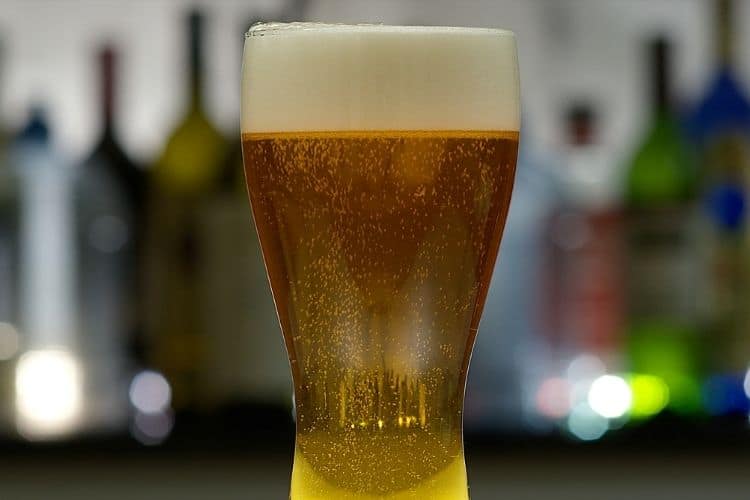 Yes, we realize Josef Groll is the guy who created the Pilsner style. Still, don't get this beer confused with the OG Pilsner still brewed by Pilsner Urquell.
The Josef Groll Pilsner is actually a German-style Pilsner made by Wolferstetter Bräu. While this is considered a German Pilsner, it has more characteristics than a traditional Pilsner.
Many people describe the taste as bready with spicy hops. I can't find the specific characteristics online, but this tells me the beer is brewed with traditional Saaz hops (spicy hoppy flavor) with the maltiness (bready flavor) you get from similar German-style beers, such as the Helles.
I'm not sure if you can find this in the U.S. If you can, I suggest checking specialty beer stores or your local German store/restaurant.
Independent Pilsner by Coppertail Brewing Co.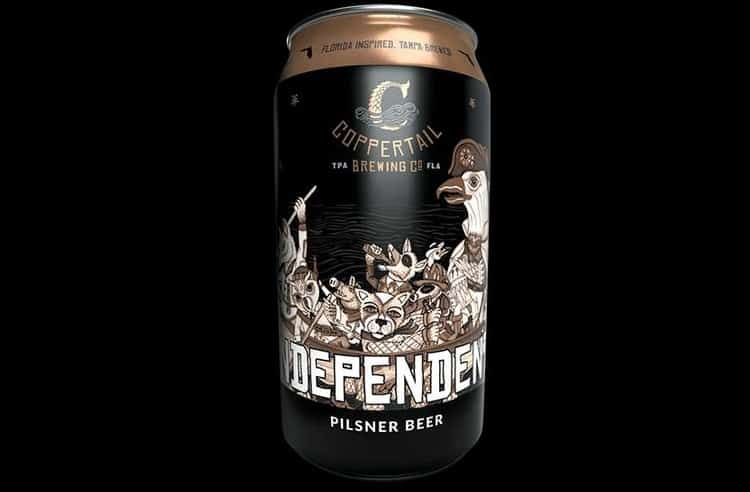 I have to support a local brewery from my hometown! And Coppertail never fails to disappoint, especially with the Independent Pilsner.
This is a German-style Pilsner brewed with German Fantasia and TNT hops and malted barley. This beer has a crisp flavor with a lingering hoppiness and plenty of bready tastes. It has a medium-to-full flavor that's both hoppy and malty. It's golden in color with excellent clarity. The beer is available year-round at Coppertail Brewing in Tampa.
Pilz by Live Oak Brewing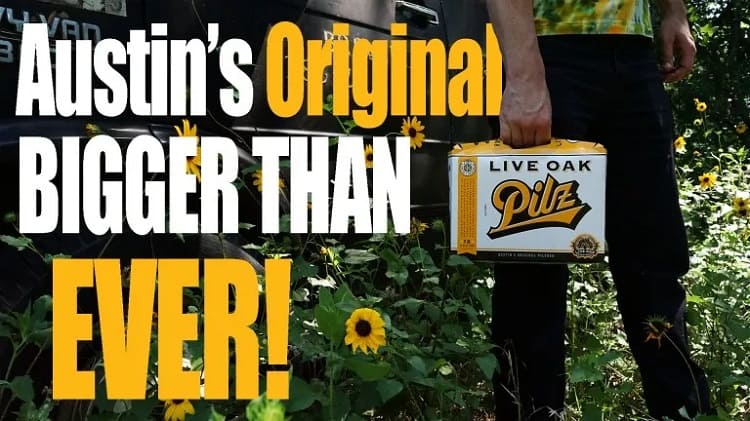 If you're in the U.S. looking for a traditional Czech-style Pilsner, look no further than Live Oak Brewing. They use premium Saaz hops and Moravian malt to produce that typical complex yet crisp flavor. The beer features a spicy hop bitterness as its main flavor staple. You can get the beer on tap at the brewery or in cans around the Austin area.
Hallertau Imperial Pilsner by Samuel Adams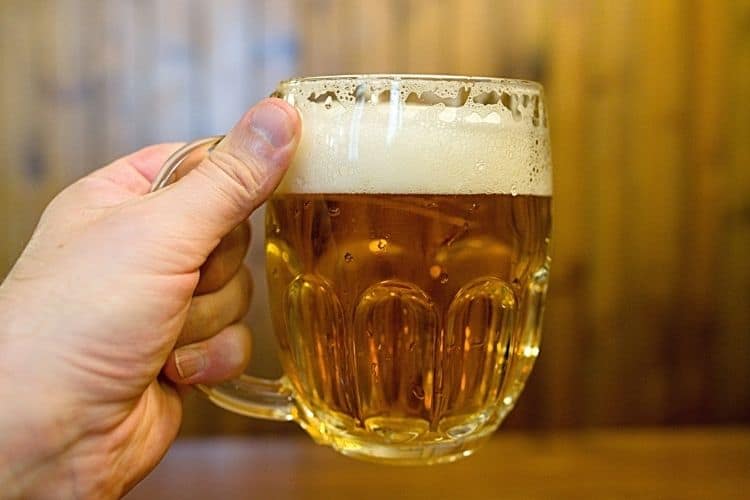 The best example of an American pilsner is from Samuel Adams. The beer gets its name from the large amounts of Hallertau hops they used.
Hallertau is a region in Bavaria that's known for being the largest hop-planting community in the world. Because of these hops, this beer has a serious hoppy aroma. The taste is more akin to the grassiness that the Pilsner is known for, though there are subtle hints of citrus here.
However, this beer isn't overly hopped. It's definitely a traditional Pilsner, just made slightly different to satisfy the American method. Like a Pilsner, it's a very light beer and very drinkable. I think this may have been a limited edition beer because I can't find it on sale.
Jet Set by Avant-Garde Artisans Brasseurs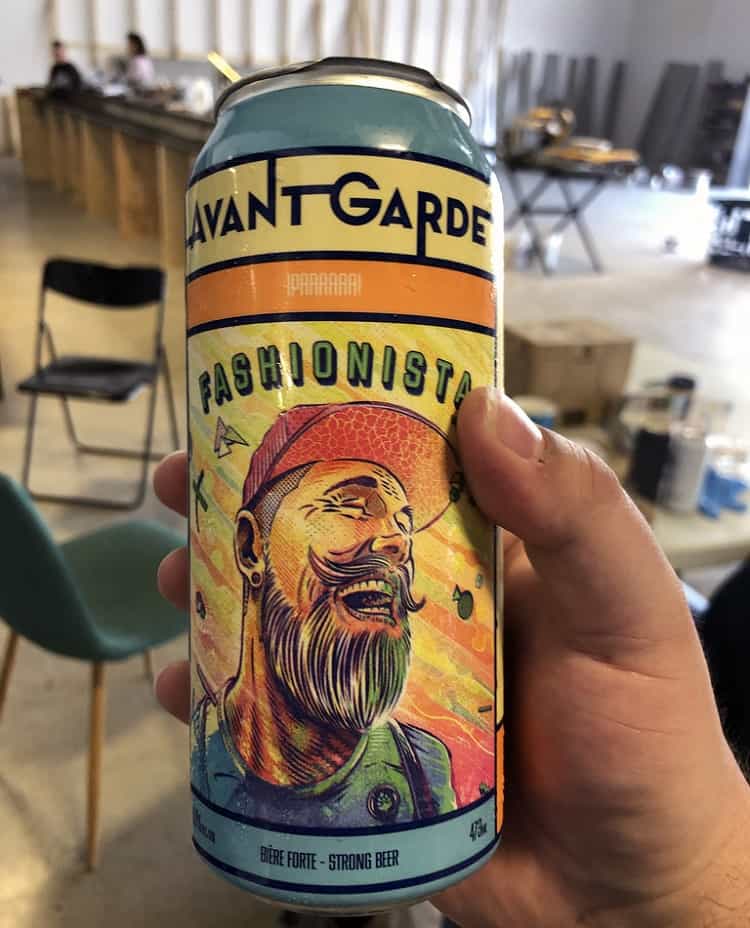 One trend I've been noticing here in Montreal is European-style Pilsners are taking over the various microbrews here. Avant-Garde is by far my favorite Montreal brewery, and I've had this beer many times. It's not a Czech nor a German Pilsner. It's a French Pilsners.
What makes a French Pilsner different? For me, they taste like traditional light lagers. They're extremely balanced and crisp, making them very drinkable beers.
Jet Set is the perfect example of a French Pilsners done well. It's a light beer that's easy to drink and tastes great. You can get Jet Set directly at the brewery (keep in mind, their tap changes but they offer canned beer) and various markets, beer stores, and depanneurs that carry microbrews.
Elixir Celeste by Brasserie Dieu du Ciel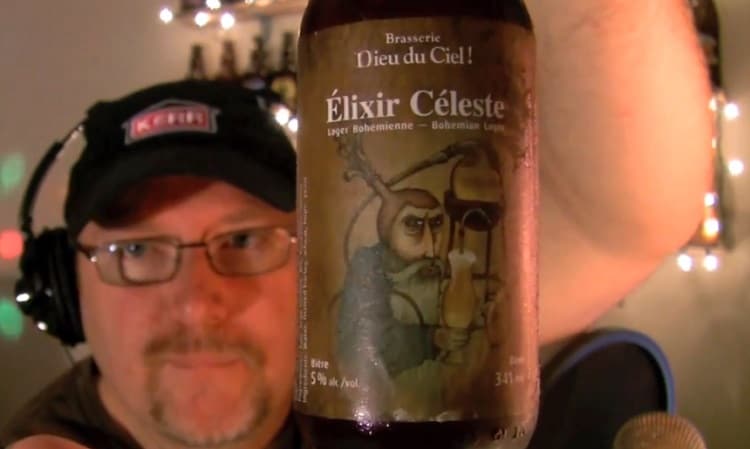 If we're mentioning Montreal breweries, we have to include Dieu du Ciel. They're known as one of the first microbreweries in Quebec. You can find their beer all over the province and you can also find this brewery in specialty beer stores throughout the U.S.
If you can get your hands on Elixir Celeste, this is another great Pilsner made in the province. While it's a Bohemian Pilsner, it's more citrusy than the average Czech Pilsner. It still has that great golden color with a medium-bodied flavor. The floral hops definitely take over the flavor, yet the beer is still drinkable. You can easily drink a few of them.
Indian Paintbrush Pilsner by Snake River Brewing Co.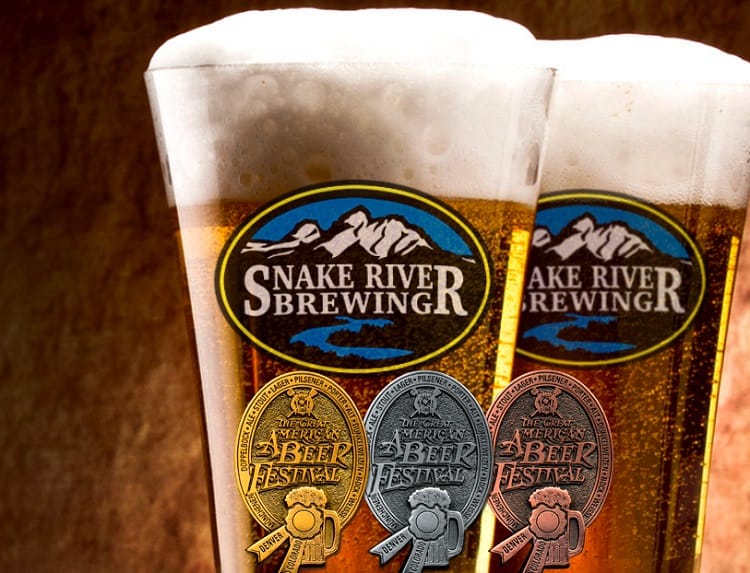 This is a brewery I hear a lot about but never tried. I keep seeing this beer recommended so I decided to add it to the list. Snake River Brewing probably has the closest thing to a traditional Czech Pilsner you can find in the U.S. They use 100% Pilsner malt for a subtle malty sweet taste, yet the flowery and spicy Czech hops take over the flavor.
However, this beer is still very crisp. At 5% ABV, it's easily drinkable yet you still hold your own.
Prima Pils by Victory Brewing Co.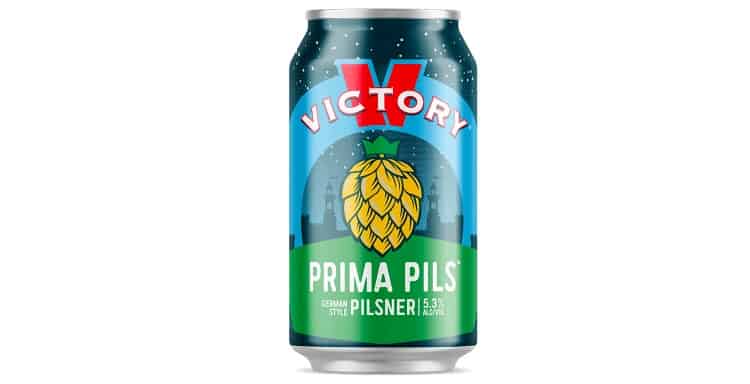 I will say, Victory Brewing isn't my favorite brewery in the world, but I do really like their Pilsner. This is a German-style Pilsner brewed with German hops. The beer has distinct floral and spiciness but with added citrus notes. It's a complex beer but is still an easy-drinking brew.
You can find this beer at the Victory Brewing taproom and any specialty beer store around the country that sells Victory beer.
Honorable mentions
Best Glasses for Pilsners
As stated previously, glasses are important when drinking a Pilsner. The Czech love to marvel at the beautiful golden color and the clarity that this style promotes.
But with so many beer glasses out there, which glass is the best? Pilsner glasses, both stemmed and non-stemmed, are usually the first choice.
Traditional Pilsner glasses can hold 15 ounces of beer and are shaped to bring the aroma upward. The key comes from the flaring out that occurs at the top of the glass. The glass should also be clear so you can see the golden color and bubbling beer.
Best Temperature to Serve a Pilsner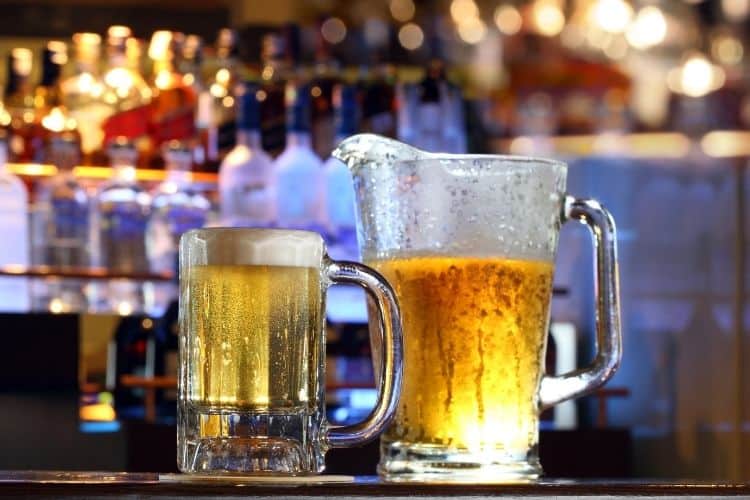 Should you drink a Pilsner cold or at room temperature? The colder, the better. As stated previously, Pilsners need cold temperatures in order to maintain their crispness. Pilsner Urquell recommends serving your beer no warmer than 8 degrees Celsius (46 degrees Fahrenheit). In other words, definitely let this beer sit in the fridge for a while before serving.
Why this temperature? Since Pilsners are brewed cold, they taste the best at cold temperatures. 8 degrees/46 degrees is a good in-between temperature since you'll still taste the flavors without numbing your mouth.
Best Food Pairings for Pilsners
Pilsners are one of my favorite beers when eating. Their crisp flavor pairs with a variety of food.
Chicken is one of the best pairings with Pilsners. The crisp and bready flavor pairs well with chicken of a variety of seasonings, from sweet to spicy. If you're drinking a German Pilsner, definitely take out traditional German dishes such as brats and other pork-based meals.
I'm a pescetarian, so you can also pair Pilsners with fish. Shellfish especially works well because they're versatile and can be flavored in specific ways that complement the Pilsner. Eat these meats or seafood with a simple salad.
Don't want a big meal with your Pilsner? Choose something simple, such as cheese and crackers. If you're hosting a gathering, lay out a charcuterie board with your favorite cheeses, meats, veggies, fruit, and plenty of Pilsners! Don't skimp on flavorful cheeses; cheddar cheese especially takes fantastic with a Pilsner.
Want something sweet? Because of the Pilsner bready taste, it pairs well with carby desserts. Choose shortbread cookies or anything similar that isn't too sweet or decadent.
FAQs
Question: What's the Difference Between Helles and a Pilsner?
Answer: Ooh, now we're covering one of my favorite beer styles, the Helles! A Helles is a type of lager but is brewed with more malt than hops. This produces its signature bready flavor. "Helles" translates to "bright," so you still get that crisp and bright flavor without the hops.
Question: Is Heineken a Pilsner?
Answer: Heineken is arguably the most recognizable European beer, next to Guinness and Stella Artois. The Dutch beer is served in its signature green glasses and is a staple at practically every bar and restaurant. But what type of brew is this beer? Is it a Pilsner?
Technically, it is. However, it's not a traditional Pilsner. It's a combination between a Pilsner and a lager. It has the crisp taste and golden color of a Pilsner, but the hoppiness is toned down. This makes it an easy-drinking beer that can be chugged with no problems.
Question: Are European Pilsners Better Than American Pilsners?
Answer: I personally think so, but it all depends on preference. Technically, both regions make high-quality Pilsners. American Pilsners are typically stronger, which appeals to a certain crowd. I prefer the lighter and hoppy flavor over the complexity of American Pilsners, but I suggest you try both.
Question: What's the Strongest Beer?
Answer: A Pilsner is known as an easy-drinking beer with a comfortable ABV. But is that not enough for you? If so, you may want to look into the strongest beer.
As of now, Snake Venom by Scottish brewery Brewmeister is the strongest beer. It has a whopping 67.5% ABV! But they may not take the title forever.
German brewery Schorsbrau and Irish brewery BrewDog have been in a years-long competition to produce the strongest beer, though they did collaborate on the beer Strength in Numbers, which has a 57.8% ABV. I can see them producing a much stronger beer in the future.
Question: Why Are Beers in Germany So Cheap?
Answer: As an American, I was intrigued by German beer culture in many ways when I visited Berlin. First, all alcohol, let alone beer, is so accessible.
There are liquor stands outside of train stations and subways for sale. You can literally buy a bottle of liquor then walk to the office, home, or wherever you're going with no problem.
You can also bring your drink outside when drinking at a bar (just don't steal the glass obviously) and I was told passengers in cars can drink a beer while on the road (though you can get kicked out of a taxi or public transportation if you're too intoxicated). My hotel even had a vending machine full of beer in the lobby!
And all of this was in Berlin. I can only imagine how much more accessible beer is in other beer-centric cities such as Munich and Cologne.
But one thing that boggles foreigners is how cheap beer is in Germany. That shocked me, too. I would often go to the cheap kebab restaurants and would get a pint for less than 5 euros!
Doing some digging, there's a reason why beer is so cheap in Germany — both culturally and economically. The German government taxes other essentials, such as gas, more than beer. Since Germans aren't willing to pay a ton for beer, it's a fair trade-off.
In addition, both beer and wine are integral parts of German culture. Like food, they believe drinking is a part of living, so they won't overcharge their denizens and tourists from enjoying the finer things in life.
Question: Is Beer Cheap in the Czech Republic?
Answer: I haven't been to the Czech Republic (yet) but was curious to see if beers are just as cheap in Czechia as they are in Deutschland.
I wasn't surprised to discover that beer is also cheaper than bottled water in Czechia. Though I can't find out why. Oh well, I won't ask any more questions — I'll just drink and enjoy the beer!
Bottomline
The Pilsner is one of the most historic and celebrated styles of beer. It's comprised of essential ingredients such as Czech hops, lager yeast, Czech malt, and water.
When brewed at cold temperatures, this beer produces a crisp yet complex flavor. Be sure to drink this out of a glass like the Czech do, to marvel at the golden color and excellent clarity!
Continue reading related Pilsner type reviews and guides: