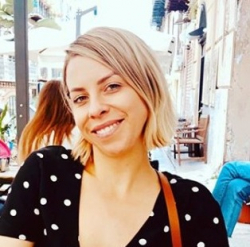 Latest posts by Jodie Chiffey
(see all)
New Zealand has become a focal point for me recently in my quest to try different hop varieties. After being introduced to Motueka Hops and using Nelson Sauvin occasionally, I turned my attention to Riwaka hops.
This citrus-heavy aroma hop is capable of creating beautiful IPAs and pale ales, and in my opinion, it'll also work in a bohemian pilsner recipe.
I've written up this Riwaka hops guide to help anyone that might be interested in learning more about this often-overlooked New Zealand hop which is starting to be used more in the craft beer scene.
Bottom Line Up Front
Riwaka hops are a variety that I'm going to use more often in the future. I like intense citrus and tropical fruit flavors, and I have made some fantastic IPAs, pale ales, and even a bohemian pilsner with this hop. While it is often overlooked in favor of other New Zealand hops, such as Nelson Sauvin and Motueka, I don't think you should ignore Riwaka's homebrewing potential.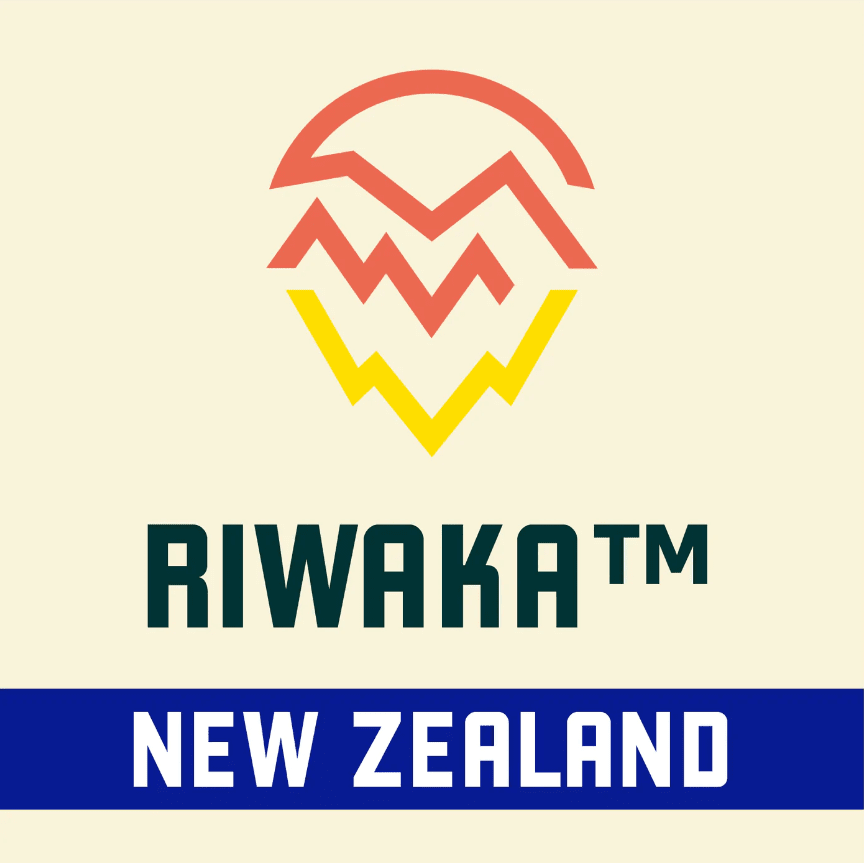 Pros and Cons of Riwaka Hops
Pros
This hop has bold flavors, especially citrus and tropical fruit.
You can make some delicious IPAs and pale ales with Riwaka.
I think this hop is also suited to a bohemian-style pilsner.
Bred from the more traditional Saaz, so it shares some genetics.
Cons
The availability of Riwaka isn't as good as Motueka or Nelson Sauvin.
History of Riwaka Hops
Riwaka hops were released in 1996 and bred as part of the hop breeding program from the New Zealand Institute for Plant and Food Research.
The hops are grown in the Riwaka River valley, which is close to the country's Motueka region, where many hop varieties originate. Riwaka hops were created with Saaz as a parent, and while there are some similar characteristics, Riwaka hops bring their own intense flavor profile to the table.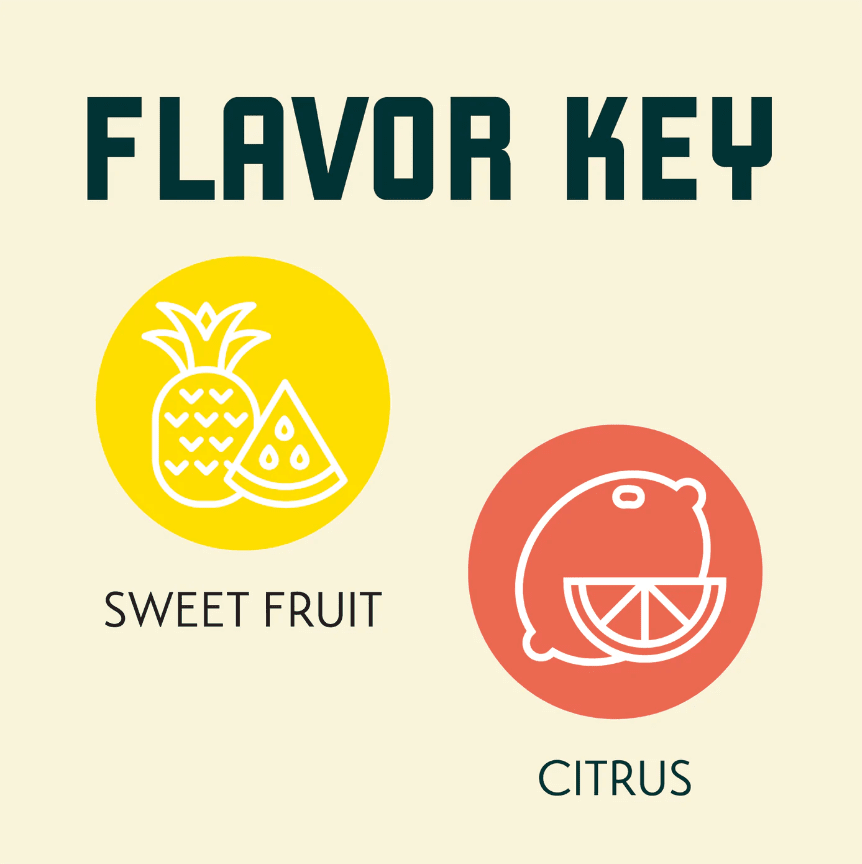 Flavor Profile
The first thing I noticed when I got some hands-on Riwaka hops was an intense citrus smell. I would put Riwaka on par with Citra for its fierce but pleasant citrus aroma (in fact, I have listed Citra as an alternative below because they have similar citrus notes).
While I think you will definitely notice the citrus flavor first, Riwaka hops do provide some other intense flavors, mainly grapefruit and other tropical fruits. The average Myrcene content is pretty high with these hops, so I think that less is often better to avoid overpowering your homebrews.
This hop is generally only used for aroma, and I don't recommend using it as a bittering hop. The alpha acid content is very low compared to hops better suited for bittering, including Galena and Bravo.
How to Grow Riwaka Hops
Riwaka hops were released in the 1990s through the hop breeding program from the New Zealand Institute for Plant and Food Research.
I'm not aware of any restrictions around growing Riwaka hops. I haven't found any information that says you can't grow Riwaka hops, so you should be able to produce these hops at home.
Bear in mind that Riwaka hops thrive near the famous hop-growing region of Motueka, so a climate similar to this would be best.
If you want more information on growing hops at home, read my guide on how to grow hops to understand better what is involved in the process.
What Kind of Beers Can You Make from Riwaka Hops?
Riwaka hops are mainly made for aroma, and there is a good reason for that.
The intense citrus flavors combined with strong grapefruit, tropical fruit, resin, and pine, make Riwaka ideal for certain homebrews. I have successfully used Riwaka to create batches of delicious-tasting IPAs, pale ales, and even some bohemian pilsner recipes.
IPAs
My first impression of the flavors in Riwaka hops instantly led me to consider this hop for use in an intense IPA.
The grapefruit and evident citrus flavors are just what I want when crafting a homebrewed IPA, and Riwaka didn't disappoint. If you're really looking to create a hoppy IPA that packs a punch with tropical fruit flavors, I would seriously consider giving Riwaka some thought.
The IPA recipes I have used Riwaka in have all turned out great, and while I did have a concern that the citrus and grapefruit would perhaps overpower an IPA recipe, that proved unfounded. Riwaka hops work excellently in an IPA recipe as they have all the necessary intense flavors to create a well-rounded IPA with a punchy finish.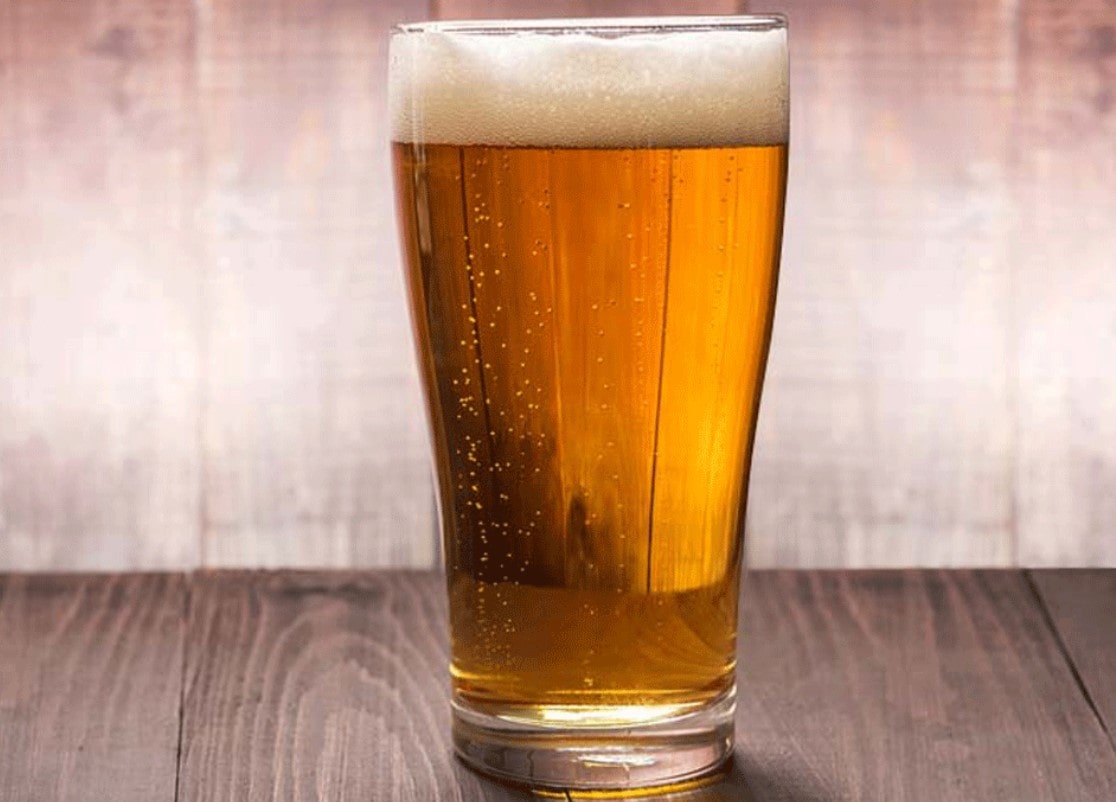 Pale Ales
While the primary type of homebrew that Riwaka hops work for, in my opinion, is an IPA, I think they also work in a milder pale ale recipe.
Combined with Vienna malts, I have created an American pale ale using Riwaka hops that came out pretty well. I like the punchy hoppy flavor you get, while it has an overall smooth finish which I think works great for a homebrewed pale ale.
You could combine smaller amounts of Riwaka hop with Nelson (another New Zealand) hop to significant effect in a pale ale. Nelson hops bring in more gooseberry and grape flavors, which will help accentuate the citrus notes of Riwaka.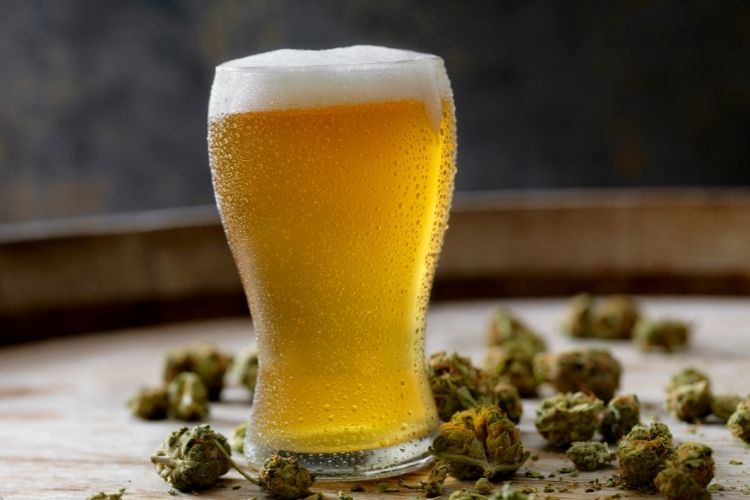 Pilsner
Sometimes I like to experiment with my homebrews, which led me to consider Riwaka hops in a bohemian pilsner. At first glance (or smell!), I wouldn't normally consider using a hop like Riwaka in a pilsner recipe; however, I recently started appreciating bohemian pilsners.
This type of pilsner has a sweeter and hoppier finish than a traditional German-style pilsner. So, with the intense fruity notes in Riwaka, I gave it a go in a bohemian pilsner recipe, and I was more than happy with the end result.
I found making this type of homebrew with Riwaka a little harder than creating a more standard IPA or pale ale, but the effort was worth it. Consider a bohemian pilsner recipe if you're looking to create a homebrew with a twist and make something a bit out of the ordinary.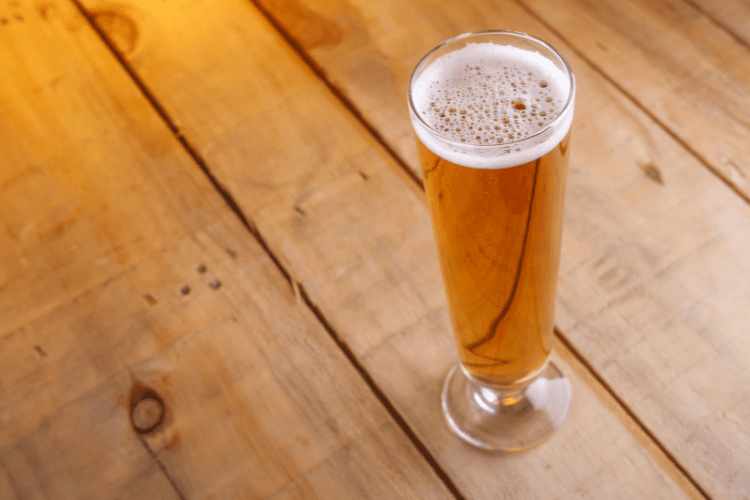 Acid and Oil Composition for Riwaka Hops
Acid Composition
| | |
| --- | --- |
| ALPHA ACID (%) | 4.5-6.5% |
| BETA ACID (%) | 4-5% |
| Alpha-Beta Ratio | 1:1 – 2:1 |
| Co-Humulone as % of Alpha | 29-38% |
| TOTAL OILS (mL/100g) | 0.8-1.5 mL |
Oil Composition
MYRCENE

 

(flavors – citrus, fruit)

67-70%
HUMULENE

 

(flavors – wood, spice)

8-10%
CARYOPHYLLENE

 

(flavors – pepper, herbs)

2-6%
FARNESENE

 

(flavors – floral, fresh)

0-1%
Others

 

(including linalool, geraniol, and selinene)

13-23%
Alternatives to Riwaka Hops
I've never had a lot of trouble getting my hands on Riwaka hops, but I appreciate that other people might not be so lucky. So, I have included some alternatives that you can use instead of Riwaka hops in your homebrew beers.
Saaz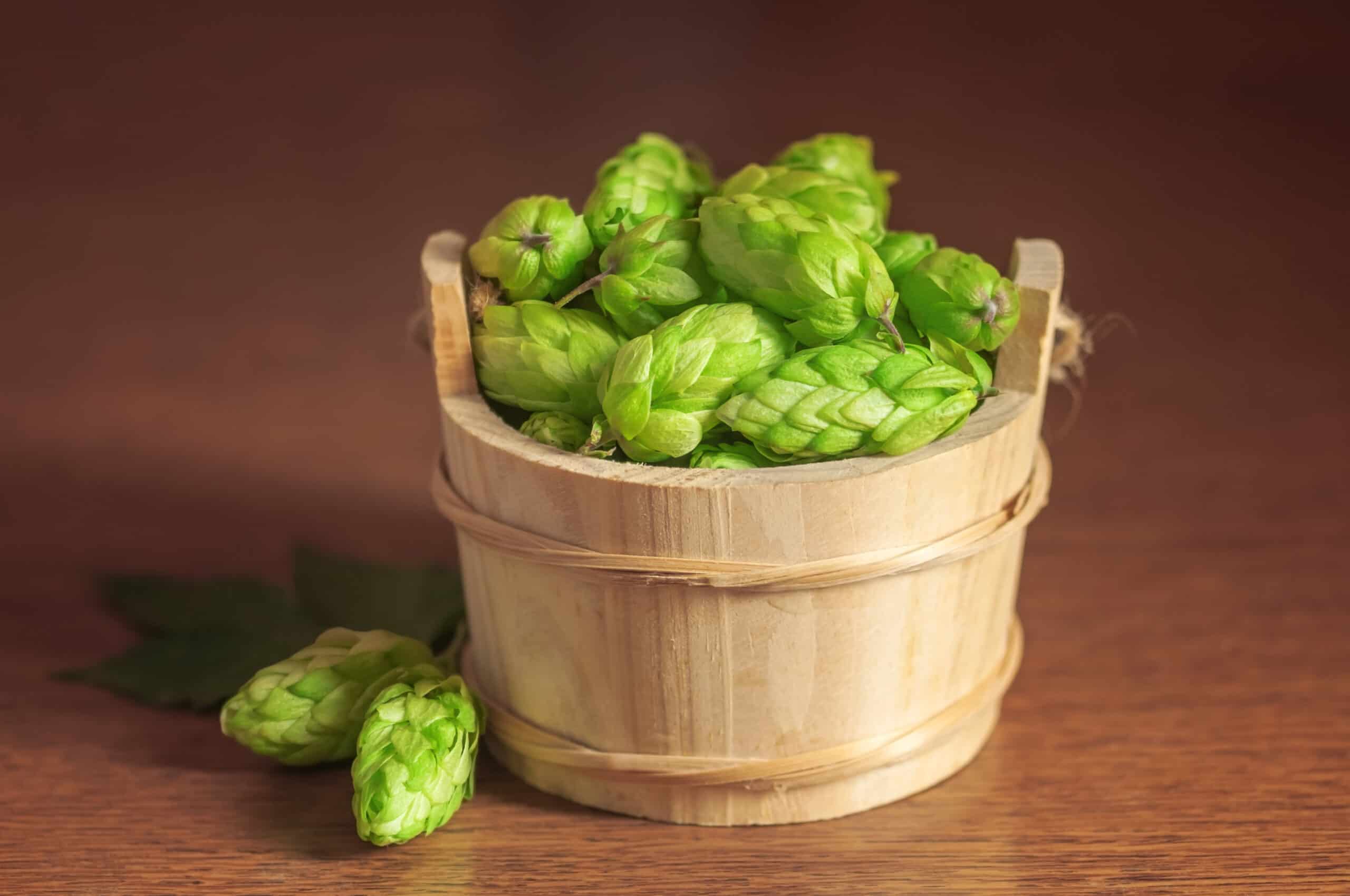 Saaz has some characteristics similar to Riwaka, although I have found some notable differences. Weirdly, Riwaka has almost double the amount of Myrcene oil (which gives it its intense citrus flavor), which I didn't expect as Saaz is a parent of Riwaka.
However, you will find some similar flavors, if just a bit toned down. Saaz does offer a pretty noticeable citrus finish, while there are also resin and pine notes with a stronger emphasis on spice. I think this works great for certain lagers and a pilsner.
If you find that Riwaka isn't to your liking for a pilsner recipe, I would look at Saaz as a replacement, as it is a much more traditional choice for a pilsner homebrew.
I've reviewed Saaz before, so you might find my Saaz hops guide useful.
Pros
Saaz is a parent hop of Riwaka
Ideal choice to use in pilsner for a more traditional flavor
Cons
This hop can work in a pale ale, but lacks a punchy grapefruit flavor.
Citra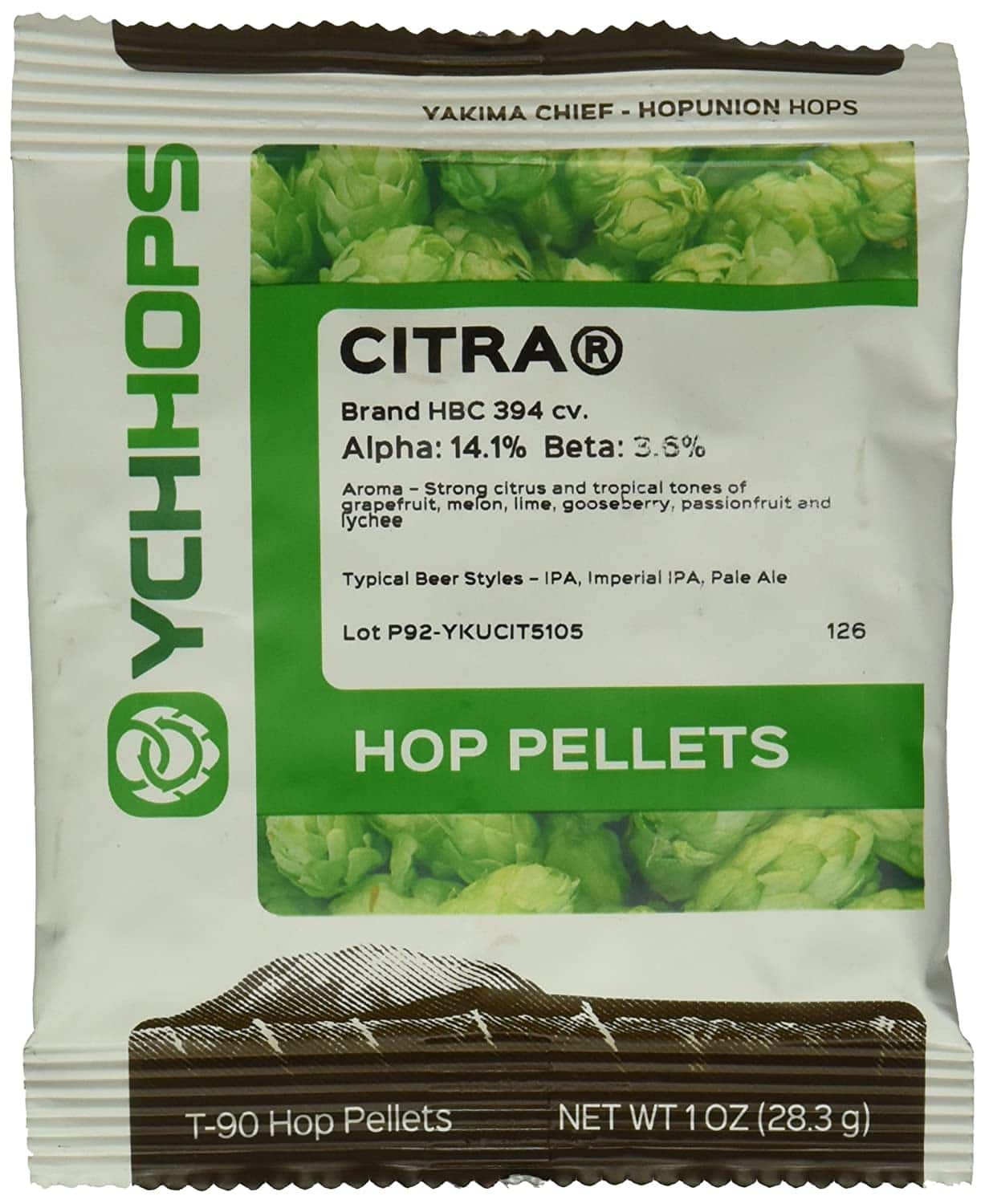 Citra is one of my favorite hops to brew with, mainly down to its intense citrus and fruit flavors. This makes it perfect for a hoppy IPA or pale ale, and I also think it works great as a substitute for Riwaka.
Be careful not to overload your recipe with Citra because too much will create a really harsh bitterness. I made this mistake once; however, most IPAs and pale ales I make with Citra turn out well, and it offers many of the same flavors as Riwaka hops.
I've had success combining Citra and Cascade in some fantastic tasting brews, so these are two hops that you could consider using together in an ale recipe.
Read my Citra hops guide for more information.
Pros
Has the same intense citrus flavors as Riwaka.
Ideal hop for using in IPAs and pale ales.
Works well with other hops such as Cascade.
Cons
You need to be careful how much you add to your recipe, as too much Citra can spoil a homebrew.
Centennial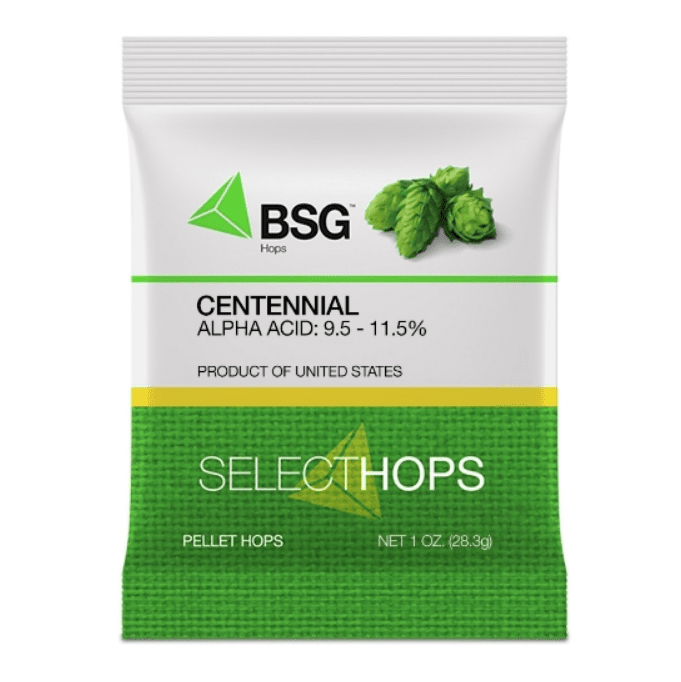 I've found Centennial hops to be a solid choice for using in an IPA and pale ale. They offer the same level of citrus zest to a homebrew as Riwaka, and Centennial is among my favorite hops to use.
You will also experience similar resin and pine flavors between Centennial and Riwaka, and I think it works as a good alternative. Unlike Riwaka, I wouldn't use this hop in a pilsner or even a bohemian pilsner recipe. Still, I think you can easily substitute Riwaka for Centennial in an IPA or pale ale.
See my Centennial hops guide if you want to learn more about this US hop variety.
Pros
Has similar citrus and resin/pine flavors to Riwaka.
Good Riwaka substitute for IPAs and pale ales.
Cons
I don't think this hop works well in a pilsner.
Motueka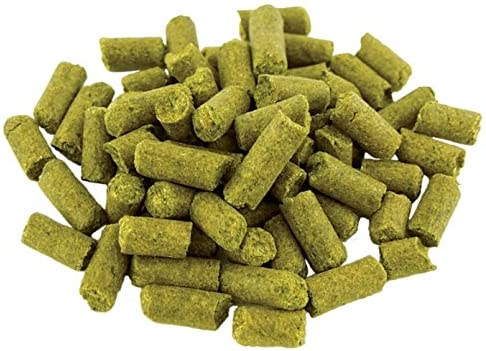 The final alternative to this hop is a variety that is a little closer to home for Riwaka – Motueka hops.
This New Zealand hop brings in strong citrus and tropical fruit flavors. I don't think that Motueka has the same resin and pine flavors as Riwaka, but I think you can make similar-tasting brews.
I have used Motueka to create pilsners and some fruity lagers, and it should also work in an IPA or pale ale. I think in an IPA recipe, you should combine Motueka with Citra or even some Riwaka to get a fully punchy and fruity finish.
I've reviewed this hop before, so look at my Motueka hops guide and find out everything you need to know about this New Zealand hop that was released around the same time as Riwaka.
Pros
Another New Zealand hop with similar citrus and tropical fruit flavors.
Ideal for many types of homebrews, including IPAs, pale ales, lagers, and pilsners.
Cons
I think there is a lack of pine and resin flavors in Motueka hops.
Riwaka Hops Guide: Frequently Asked Questions
Question: Is it difficult to buy Riwaka hops?
Answer: Riwaka hops are often overshadowed by some other New Zealand varieties, including Motueka and Nelson Sauvin. I've found they are less available than these two hops, but you should still be able to find Riwaka hops to purchase online.
Question: What beers can I make with Riwaka hops?
Answer: Riwaka hops are a natural choice for an IPA or pale ale. The hop has a bold citrus and grapefruit flavor. You can also make a bohemian pilsner with Riwaka, as it retains some of its Saaz genetics.
Question: What do Riwaka hops taste like?
Answer: My initial impression of Riwaka hops was the intense citrus smell, which is almost on par with Citra hops. This hop variety brings in flavors of grapefruit, other tropical fruits, pine, and resin, which is ideal for IPA and pale ale recipes.
Question: Where are Riwaka hops from?
Answer: Riwaka hops were bred through the hop breeding program from the New Zealand Institute for Plant and Food Research. They are grown in the Riwaka River valley, which is close to the Motueka region in New Zealand.
Conclusion: I'm Impressed by Riwaka Hops and Plan On Using Them more Often
I think that Riwaka hops provide an exciting method of creating some fresh homebrews that pack a strong citrus and grapefruit punch.
I especially enjoy creating IPAs and pale ales with Riwaka hops, and the flavors open the door to a possible bohemian pilsner. While creating a pilsner isn't an obvious choice with this hop and its flavor and oil composition, a fruity and hoppy pilsner tastes great with Riwaka.
I think that Riwaka is a great starting point if you want to explore and start using hops from New Zealand, as it provides bold flavors and a decent variety of potential homebrews.