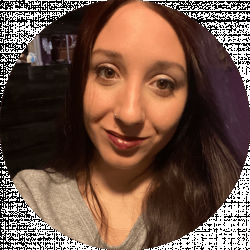 Latest posts by Stephanie Jensen
(see all)
There's a reason why Austin, Texas was voted one of the best beer cities in the country. The rising city is known as the music capital of the country. And you can't enjoy a good band without a fresh beer in your hand!
Austin has become a second home for me. My brother and I visited SXSW nearly ten years ago. He fell in love with the city so much that he moved out there almost five years ago. I'm in Austin several times out of the year, visiting my brother and nephew.
My brother and I are both beer connoisseurs, and he even works at a brewery! While the brewery he works at is on this list, this isn't the only brewery I'm naming. Actually, my brother always takes me to different breweries in the area, and I discovered some favorites for myself. Here are the best Breweries in Austin TX!
Read also: Top 100 Best Breweries in the USA.
Bottom Line Up Front
Everything is bigger and better in Texas — including their craft beer scene! Out of all of the breweries I mentioned, I recommend Live Oak Brewing the most.
I love German beers, and they have perfected some classic beer styles, such as the Hefeweizen. I also suggest trying Grodziskie, especially if you have never tried this style of beer before.
My Top Picks Up Front
Tips When Visiting a Brewery in Austin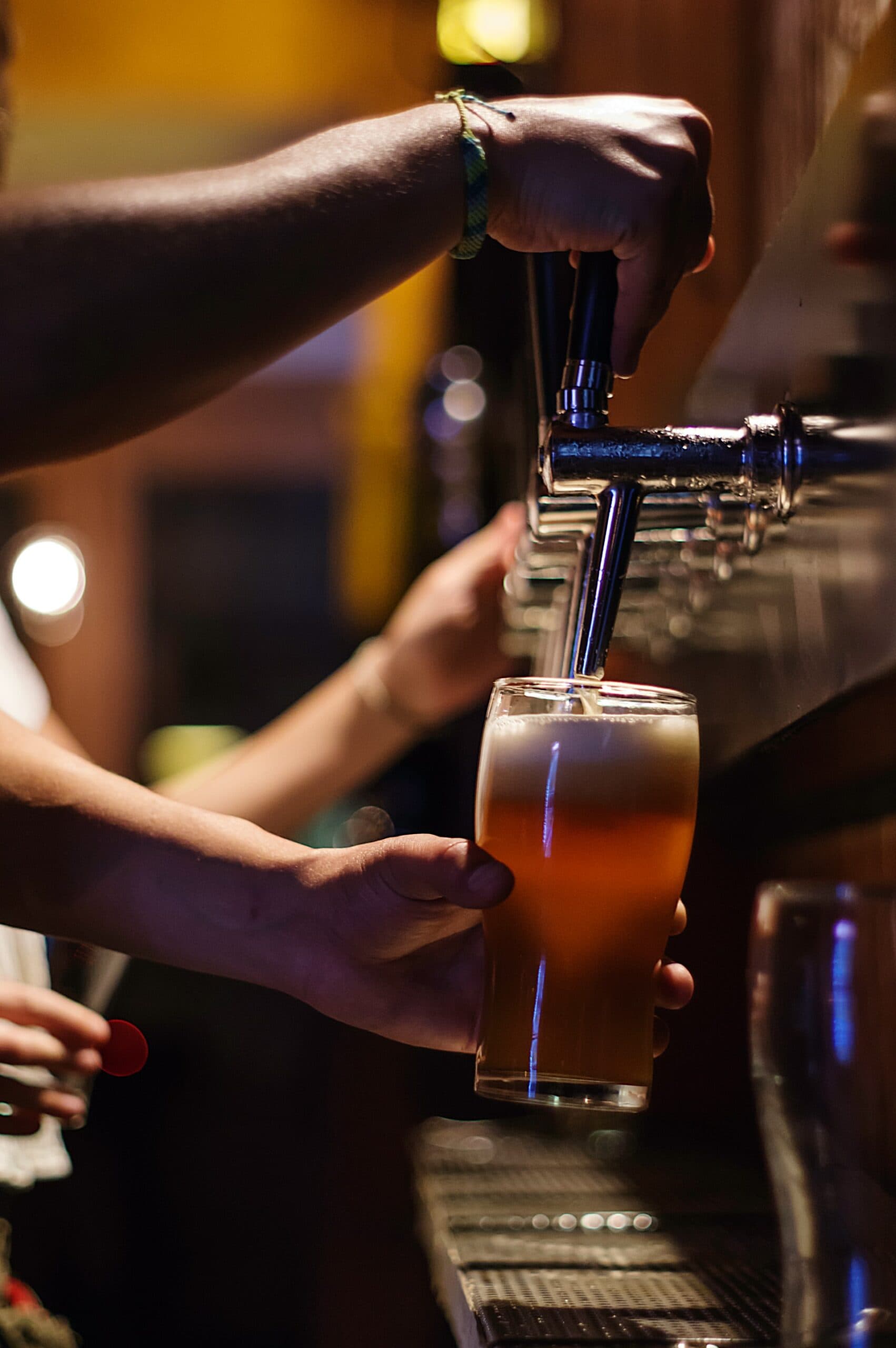 Whether you're a craft beer nerd or a first-timer, there are a few tips to know when visiting a brewery, specifically in Austin.
Know Which Beer Style You Want
First, you can find all sorts of beer styles in this diverse city. From IPAs to German Pilsners, no matter what beer style you like, you can find it in this city. But certain breweries have their own specialties. For example, go to Pinthouse not just for their pizza but for their hazy IPAs.
People may not know this, but Texas has German roots. This is why you'll find a lot of German and European-style breweries in this city. Live Oak and Rentsch Brewing are two prime examples of breweries to get a hefeweizen or to celebrate Oktoberfest.
What if you don't know which beer to try? Try different styles. Better yet, get a flight!
Interested in trying new Hazy IPAs? Here's a list of Hazy IPAs we have covered:
What to Expect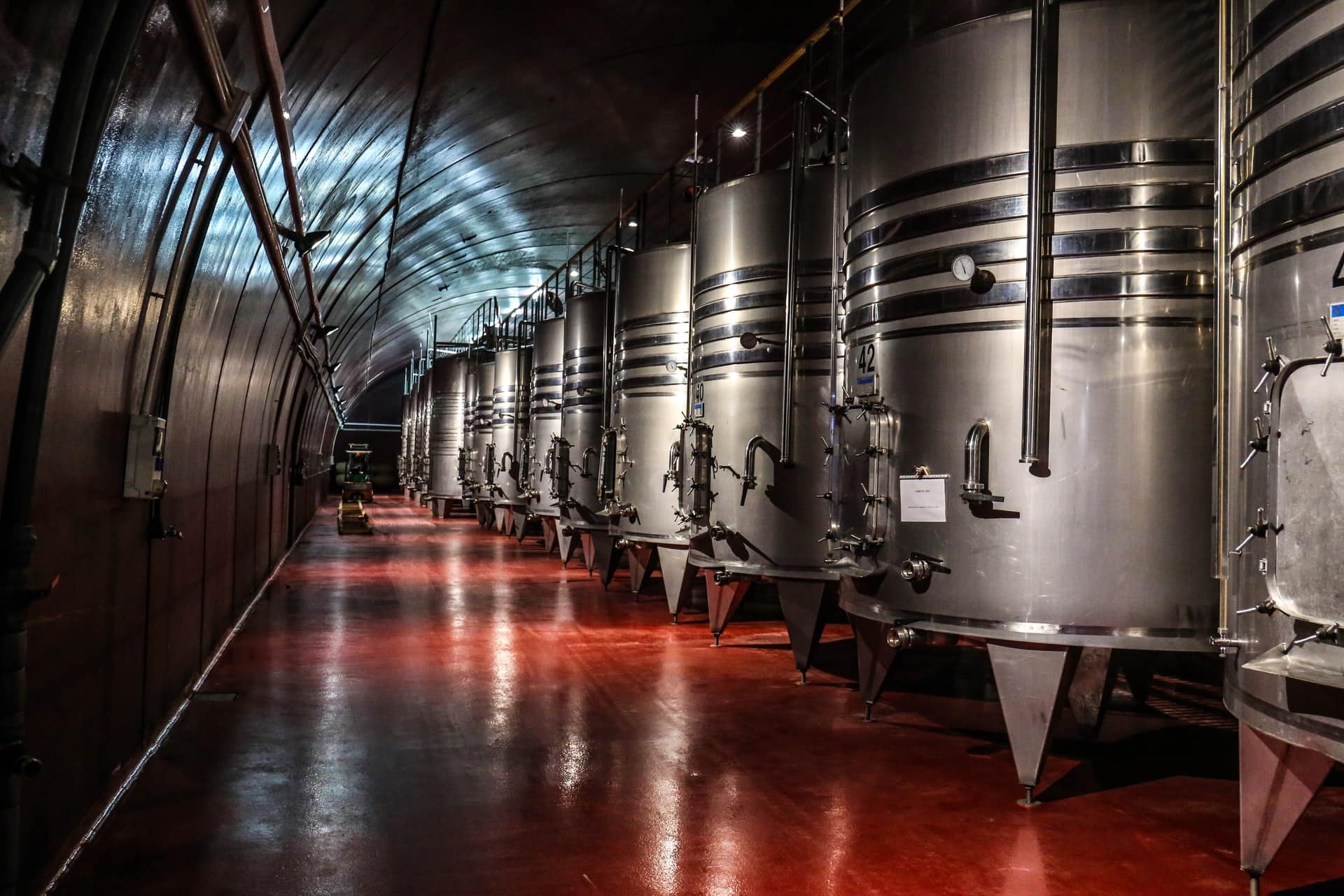 The great thing about Austin breweries is the diversity you'll find. A place like Live Oak is on a couple of acres' worth of land, so you can roam around outside and explore their vast brewery.
Pinthouse Pizza is also a restaurant that serves delicious pizza. Rentsch Brewing is known for its atmospheric Biergarten. Jester King not only specializes in farmhouse ales but also sits on farmland.
In other words, these breweries do more than brew and serve beers. They offer an exciting array of activities, sights, and more.
But you should still know what to expect when you arrive. If you want to bring a large group of friends, choose a large brewery or one with a Biergarten as opposed to a small brewery. If you want to bring kids, make sure the brewery is family-friendly. Many breweries serve food, but not all of them do. You may need to plan dinner around the time you're drinking.
I'm including websites for all of these breweries. If you have a question about your visit, you can always contact the brewery to see if they can accommodate you.
Have a Ride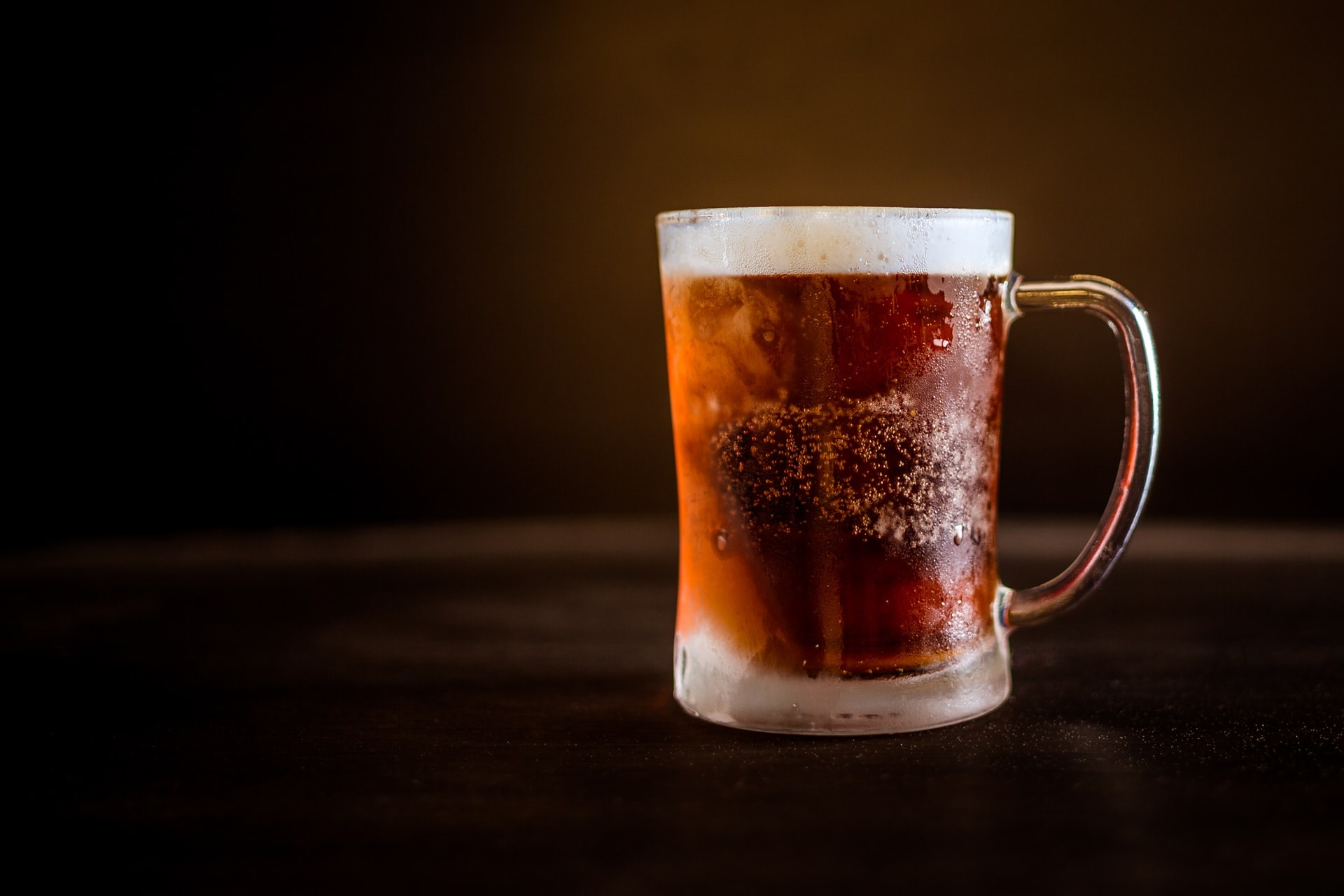 Austin is a large city — this should be no surprise because everything is bigger in Texas! But don't expect all of these great breweries to be within walking distance from each other.
Make sure you can find a ride, either from a friend, your favorite rideshare app, or a taxi. I never drive when I drink; if I don't get a ride from my brother, I can easily find an Uber.
Tip the Bartender
I shouldn't have to elaborate on this. Always tip your bartender.
You Might Want to Make Multiple Trips!
I'm only mentioning nine breweries here, but the city of Austin has so many more great breweries. If you want to try them all, you better make multiple trips!
How I Chose These Breweries
Here are some credentials I made when choosing these breweries, other than my personal experience:
Delicious beer and diverse beer styles
Fun and engaging brewery
Accessibility (i.e. the brewery isn't way out of the way)
Friendly and helpful staff
Fair prices
My Favorite Breweries in Austin
Without further ado, here are the breweries in Austin that I recommend you check out!
Live Oak Brewing Company is a hidden gem in Austin, which is why it's number one on this list. Located near the airport, this brewery is the first one you should visit on your DIY Austin beer tour.
Live Oak specializes in my favorite beer styles — Pilsners and lagers! They make European-style beers, and their classics are Pils and Hefeweizen, though you can also find some beers such as Grodziskie that aren't as common in the USA.
Even if lagers aren't your favorite, you can't deny the quality of Live Oak beers. They have been making ales and lagers in-house ever since 1997, and everything you try is delicious.
Other than the ones I mentioned already, my favorite Live Oak Brewing beers are Big Bark Amber Lager and Pre-War Pils. Not sure which beer to try? Ask one of the bartenders to recommend something or even mix you a beer! They come up with some interesting concoctions!
I also love the beerhaus-style seating. On weekends, they have a German food truck. I always go to the brewery on the weekday, so I never luck out and get a big pretzel. But next time, I'm determined to have my pretzel and beer!
Related read: Helles Lager Guide
Pros
High-quality European-style beers
Combination of year-round and seasonal beers
Friendly staff who can recommend beers and even mix some for you
Beerhaus-style seating and a massive Biergarten
Cons
Very hidden
It may be out of the way unless you're close to the airport
Do you want a meal with your beer? Then choose Pinthouse Pizza! Pinthouse is known for its IPAs. Electric Jellyfish IPA is one of my personal favorite hazy IPAs. But if you're not an IPA fan, Pinthouse has so many other delicious beer options. Their amber ale Old Beluga is one I always grab whenever I'm there.
As far as their food is concerned, this is probably the best pizza I've had in Austin. They offer vegan pizza, which makes me happy, with an assortment of appetizers, salads, and more.
Pros
Casual restaurant and brewery
Family-friendly
Lots of beer choices
All of the beer I've had here is really good
Delicious pizza, even have vegan options
Servers and bartenders are all friendly
Cons
Can get really busy — I had to wait a long time for my food once
Rentsch was one of the first breweries my brother took me to when I visited him. I love the large Biergarten and the overall atmosphere of this brewery. They always host special events and some seriously cool food trucks outside. Some of my favorite beers from Rentsch include the Texas Lager, Weizenbock, and Hefeweizen. Every time I visited, their bartenders were always helpful and recommended some of their favorite beers.
Pros
Variety of beer styles, including year-round and seasonal brews
Food trucks available
Large Biergarten
Pet-friendly
I'm reading the brewmaster was trained in Germany (not sure if that's true)
Knowledgeable staff members
Cons
I think the food trucks are only available on the weekend
I hear from so many people that St Elmo Brewing Co is the best brewery in Austin. While I give that title to Live Oak, I understand why some people may call St. Elmo the best.
They're not as eventful as some of the other breweries I listed, but they do have amazing beers. I love the Carl Kolsch and the Slater American IPA. They don't have a kitchen but do have a food truck.
Pros
Great selection of beer
Service is fantastic
Decent-sized patio
Pet-friendly
Food trucks
Can play games
Cons
In an industrial area — can be hard to find
Gets busy, especially on the weekend
Zilker Brewing Co is a seriously underrated brewery. They're a modest brewery, and they don't have the most extensive beer menu. But their beer packs a lot of punch.
I like their Icy Boys Lager, Parks and Rec Pale Ale, and Coffee Milk Stout. The friendly staff is the stand-out aspect of this brewery. They're very knowledgeable and can recommend anyone a beer.
Pros
Cons
Don't have the most extensive beer selection
Austin Beerworks is located in the northern part of the city. They're becoming one of the most notable breweries in the area — I always see their beer in various stores whenever I'm in town.
They're one of the few breweries that don't have a specialty — everything is delicious. I love a lot of their signature beers, such as Amber Vision, Pearl Snap, Megaflora, and Peacemaker.
But when you're at the taproom, you should pay attention to their seasonals. Their Heisenberg beer is especially one to try if you're in town during the month of April. Cold Glory, Super Awesome, Montecore, Black Thunder, and Sputnik are all great seasonal beers, too.
Pros
Large beer selection with seasonals
Indoor and outdoor seating
Food trucks
Have bands, entertainment, and events
Have other options besides beer (I saw they have frozen mimosas that I want to try)
Family-friendly, have a play area for kids
Friendly staff
Cons
Reviewers complained about lack of cleanliness — I've only tried their canned beers, never went to the brewery, so I can't confirm the validity of this statement
Austin Beer Garden Brewing Company is an award-winning brewery that brews some of my favorite beers in the area. Some of my favorites include Industry Pilsner, Hell Yes Helles, and Superliner IPA. I love how this brewery makes classic beers that are brewed well — nothing crazy or experimental. You know when you drink an Austin Beer Garden beer, it's going to be good.
Obviously, it's called Austin Beer Garden Brewing, so you should expect a lively beer garden. They have live music, food, and other events frequently. But make sure you arrive early because seats fill up — especially on weekends!
Pros
Lively beer garden that's pet-friendly
Can order inside and outside
Indoor and outdoor seating
Delicious food with vegan and gluten-free options
Great variety of beer
Cons
I've heard people complain about rude staff members
Just giving you a heads up, Jester King is a bit of a drive. It's about a 30-minute drive outside of the city, but this brewery is definitely worth it. It's not only known as one of the best breweries in the city but also in the country.
The brewery is situated on 165-acres worth of farmland, where they specialize in farmhouse ales and barrel-aged wild beer. I really like their Black Metal Imperial Stout, too.
Like most breweries, you can get a beer and some delicious pizza. But Jester King offers more than your average brewery. For example, you can meet their goats! I actually just texted my brother and begged him to take me the next time I'm in town.
Pros
Unique brewery, located on a farm
Great service
Top-notch beer
Cons
This brewery has only been around since 2020 but has caused quite a stir in the city. They make some great beers, such as the Hammer Smashed Ace pale ale.
I haven't tried their food yet, but looking at their menu, I really want to now. They offer more than just classic pizza — they also make different burgers, sandwiches, and salads. That Beyond Chicken Sandwich sure does sound amazing. From what I'm reading, they source their ingredients locally, which is something I can always support!
If drinking outside is your preference, this is another brewery that I recommend. They host a variety of concerts but don't expect your typical cover band. Instead, expect to see a hardcore show or something crazy.
Pros
Fantastic beers and food
Great staff
Get your food and beers quickly
Cons
Reviewers said they run out of certain food and drinks quickly
FAQ
Question: Do I have to go to the brewery to try their beer?
Answer: It depends on the brewery. Some of the more notable ones, such as Live Oak and Austin Beerworks, sell their beer at HEB and other major retailers. You can find their beer at just about any bar in the city. I've even seen Live Oak beers at the airport! If you want to try a beer but are unable to make it to the brewery, I suggest contacting the brewery to find out if they sell their beers anywhere.
Question: Which style of beer is most popular in Austin?
Answer: Remember I mentioned Austin's German history? German beers are one of the best styles here — outside of Germany, of course.! Make sure you get a hefeweizen, Helles, Weizenbock, Kolsch, and a proper German Pilsner. If you can't make it to Munich for Oktoberfest, make a trip to Austin Texas instead and celebrate with one of these amazing breweries.
Question: What's the best IPA in Austin?
Answer: I have to say Electric Jellyfish by Pinthouse!
Question: I'm not a big beer drinker. What style of beer should I try?
Answer: Here are the styles of beers that I recommend to beginners:
• Pilsners
• Blonde ales
• Helles
I do think some IPAs are beginner-friendly, depending on the type. Hazy IPAs are fruitier than west coast IPAs and are usually better appreciated by newbies. IPAs brewed with more malt also offset the strong hop flavor, which is a good introduction to the IPA style.
Bottom Line
Austin, Texas is one of the best cities in the USA for great beers. Out of all of these breweries, Live Oak Brewing is the one I recommend the most. I love how they brew European-style beers and even brew smoked beer, which is a style we don't see too often in this country. From Pre-War Pilsner to their Hefeweizen, you have many options when you go to Live Oak.
But I do recommend checking out all of these breweries. Austin has such a diverse brewery selection, and you'll have some of the greatest beers in this area!
Checking our more breweries guides if you are visiting: