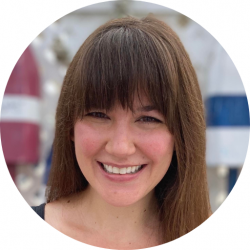 Latest posts by Lauren Vigdor
(see all)
I've had a lot of opportunities to drink beer and visit breweries. I used to work as a beverage director and bar manager, which means that tasting new beer types and styles was actually part of my job!
The craft beer scene in America is no joke, and it's only grown in the last few decades. Even with all the stiff competition, some of my favorite breweries in the country are in Atlanta. 
My brother has lived in Atlanta for more than 15 years, and during that time, I've had plenty of opportunities to visit, sometimes for as long as a month at a time — one of the benefits of remote work! 
Breweries and beer halls have been a fundamental stop during my visits since the beginning, and in the last few years, they've only gotten better. Below are my picks for the best breweries in Atlanta. 
Bottom Line Up Front
There are so many amazing breweries in Atlanta, but my favorite is Halfway Crooks in Summerhill. The taproom is gorgeous, it's walkable to some of my other favorite Atlanta haunts (I'm looking at you, Press Shop and Little Bear,) and the beer is some of the best I've ever had! 
My Picks at a Glance
About the Breweries in Atlanta
Coca-Cola might be King Beverage in Atlanta, but craft beers are making a play for the throne. The rise of Atlanta breweries has been a relatively recent movement, but it already has the city captivated. 
The brewery scene in Atlanta took a long time to recover from prohibition. It wasn't until the Atlanta Brewing Company opened its doors in 1993 that the craft beer scene really began to take off, and it has all but exploded in the last decade. 
With more than 50 breweries (and counting!) in the Atlanta metro area, it can be challenging to hone in on the best. Luckily, I can help with that!
The Best Breweries In Atlanta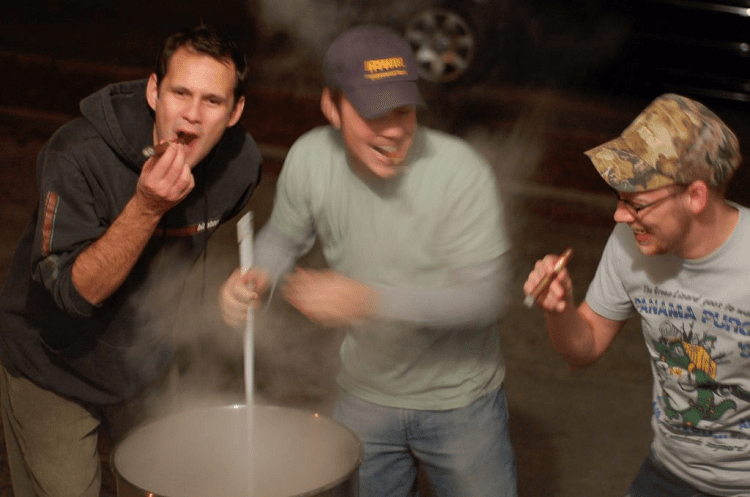 Unfortunately, I couldn't include every great brewery in Atlanta in one article, so I had to make some cuts. For example, I love Monday Night Brewing, but I'm not including them on this list in part because they've outgrown Atlanta.
They now have four locations, including one in Nashville and another in Birmingham. I also didn't include Wrecking Bar because it's more of a brewpub. Both places are fantastic, so you should add them to your list if you've got the time! 
The breweries on this list are the ones that I'm the most excited about in Atlanta, and many of them are relative newcomers.
I prefer breweries with outdoor spaces, food, and other attractions within walking distance. If the brewery hosts events or has live music, it definitely gets bonus points! Most importantly, the beer has to be good! Below are my picks for the best breweries in Atlanta. 
Inner Voice Brewing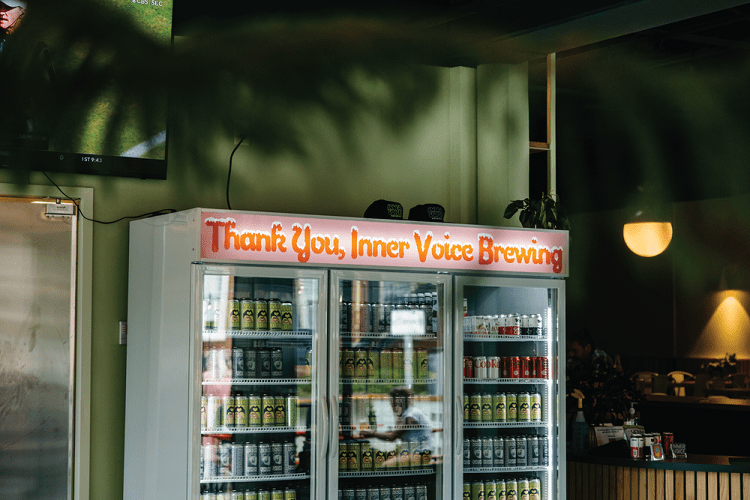 Inner Voice is a new addition to the Atlanta brewery scene, but I'm including it here as my "brewery to watch" pick. They've already amassed a pretty loyal following, and I think their popularity is only going to grow over the next few years. 
The brewery was opened by Monday Night Brewing and Variant Brewing alums who are no strangers to the Atlanta beer realm. Luckily for me, it happens to be located in one of my favorite Atlanta neighborhoods! It also happens to be down the street from more than one brewery on this list — how convenient! 
Inner Voice Taproom
Downtown Decatur was the first neighborhood that I fell in love with in Atlanta, all the way back when my brother took me there after his college graduation.
No matter how short my visit to the city in the forest, I always spend at least one evening bar-hopping and window shopping in Decatur. Inner Voice is the perfect addition to an already stellar roster of things to do. 
Pro tip: wander down the street from the brewery and see how many locations you can spot from your favorite movies (hint: it's a lot!) 
The super trendy-looking taproom has a kind of vintage schoolhouse vibe to it that I just love. It's not large but doesn't feel cramped, and they offer outdoor seating as well.
Glide Pizza, one of my favorite pizza spots in Atlanta, is partnering with Inner Voice to add a pizza window to the brewery. Until they get it up and running, the brewery hosts a rotating cast of some of Atlanta's finest for weekend restaurant pop-ups. 
What to Drink from Inner Voice
Since the brewery is still somewhat new, I haven't had the opportunity to try many of their offerings yet. The Memory Farm IPA and Dreamstate pale ale are both fantastic, and my brother loved the Razzieberry JAMMIE.
I'll have to (very jealously) take his word on that and hope I get an opportunity to try it sometime! Inner Voice also releases a ton of different canned double IPAS — if you try one, let me know what you think! 
Inner Voice Pros
Walking distance from other breweries — perfect for a brewery pub crawl

Very cool homey playhouse vibe

Especially great for hop heads and sour beer drinkers, with plenty of other options for everyone else

Serves food through pop-ups
Inner Voice Cons
Not open Monday or Tuesday
Elsewhere Brewing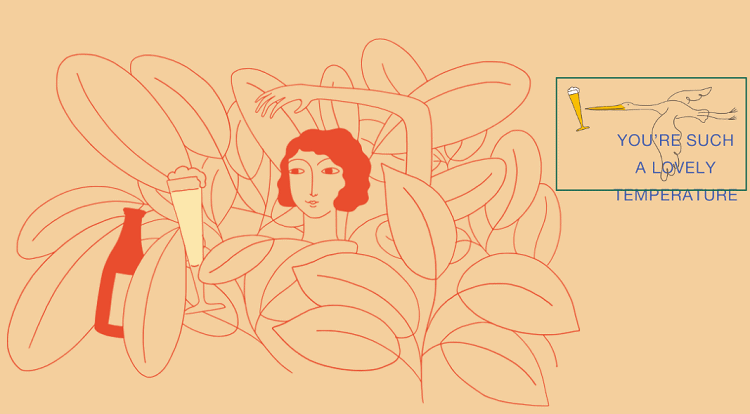 Elsewhere Brewing in Grant Park might just have one of the prettiest taprooms in the country. It's an incredibly inviting space that looks like it was designed by your one friend who has managed to make every apartment they've ever lived in look like an Instagram ad for a leather sofa. 
The brewery is another relative newcomer to the Atlanta beer scene, opening in 2020, but it's already the kind of place you wish you could come home to every day. Everything about Elsewhere is fresh and inviting, from the beer to the food to the paint on the walls.
Elsewhere Brewing Taproom
In addition to their ultra-comfortable, vibey taproom, Elsewhere has an equally welcoming patio space. Not only are they dog friendly, but they also offer a non-alcoholic, bacon-flavored "dog brew" so that your best friend can partake right alongside you. 
Elsewhere hosts a staggering amount of regular events. Their drag brunches are a guaranteed good time, but they also host informative talks, yoga, boot camps, live music, and trivia.
The brewery also has a CSA-style membership program that allows participants to receive monthly takeaway beer packages at a discounted price.
In addition to beer, Elsewhere has a full cocktail menu, spiked seltzer, and incredibly delicious food with plenty of options for vegetarians as well as omnivores.
What to Drink from Elsewhere
I love their drinkable pilsners and IPAs, but Elsewhere is a great place to drink your way across the globe. I'm not saying you shouldn't try the Carouse (that's what I'll be starting with); I'm just saying that you should probably follow it up with something wild from their Migration series.
The beers aren't meant to hold permanent placement in the Elsewhere lineup, so if you see something that interests you, know that it might not be around for long.
It's an excellent opportunity to try classic European styles that you can't find everywhere, like smokey rauchbier or hoppy Italian-style pilsner. They also serve up plenty of pastry stouts and juicy IPAs!
Elsewhere Pros
Delicious food

Great for events

Non-beer drink offerings (you know, for

that

friend)

Dog friendly!

Tons of great events
Elsewhere Cons
Closed Mondays

Not open for weekday lunch
Orpheus Brewing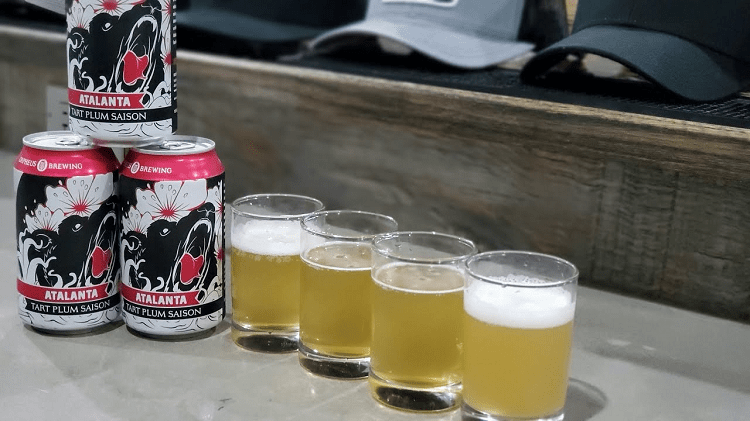 Orpheus brews a variety of different styles of beer, but their sour beers and wild ales are their foundation and where I think they really shine.
The brewery has been around longer than a lot of the other spots on this list, which means they've had plenty of time to perfect their craft but may not be as exciting as some of the newcomers. 
Orpheus Brewing Taproom
The brewery is a little hidden but is located in a prime spot right next to Piedmont Park. While the taproom itself is small compared to some of the other breweries on this list, the outdoor seating and park views more than make up for it. 
The brewery doesn't have its own restaurant, but it hosts food pop-ups featuring local chefs on weekends. Keep an eye on their social media for details.
What to Drink from Orpheus
Atalanta will always be my favorite beer from Orpheus. Ok, maybe I shouldn't say always since the brewery does release some pretty spectacular limited-edition brews, but the flagship tart plum saison hits all the right marks for me. According to Orpheus, Atalanta was actually the first packaged sour beer in Georgia! 
Anything over 8% ABV tends to taste a bit too sweet to me, so I'm not usually a huge fan of double IPAs. That being said, I really like the Transmigration of  Souls. The sweet finish is balanced by a ton of aromatic hops and tropical fruit flavors, and although it's definitely alcoholic, it's also very drinkable. 
Orpheus Pros
Open seven days a week

Beer is widely available around Atlanta, so even if you don't make it to the brewery, you'll have an opportunity to try some!
Orpheus Cons
Somewhat hard to find (though that may be a pro for some people!)
Wild Heaven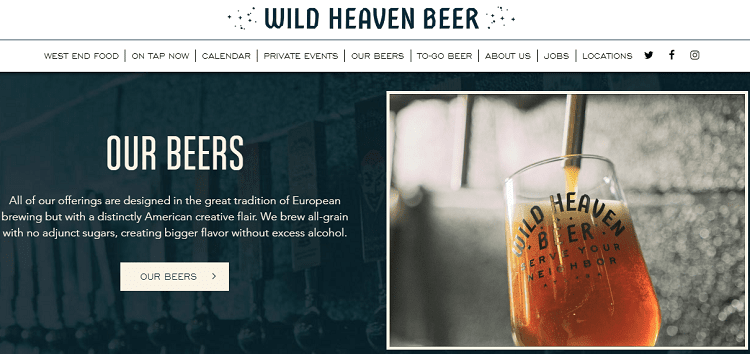 I have a confession to make. I love beer (no, that's not the confession), and I have been fortunate enough to sample many different beers — like I said, for a while, it was part of my job to sample beer! (Poor me, I know!)
But here's the confession: sometimes I buy beer based on the packaging. What can I say? I'm a sucker for a cool can! 
Wild Heaven's beer is delicious, but I have to admit it's their packaging that initially won me over. Their can design is just SO GOOD.
I love having Emergency Drinking Beer in my fridge, not because it's easy to drink (though it is), but because the can is fun and usually earns a laugh from my friends. Wild Heaven gets extra points for their A+ marketing.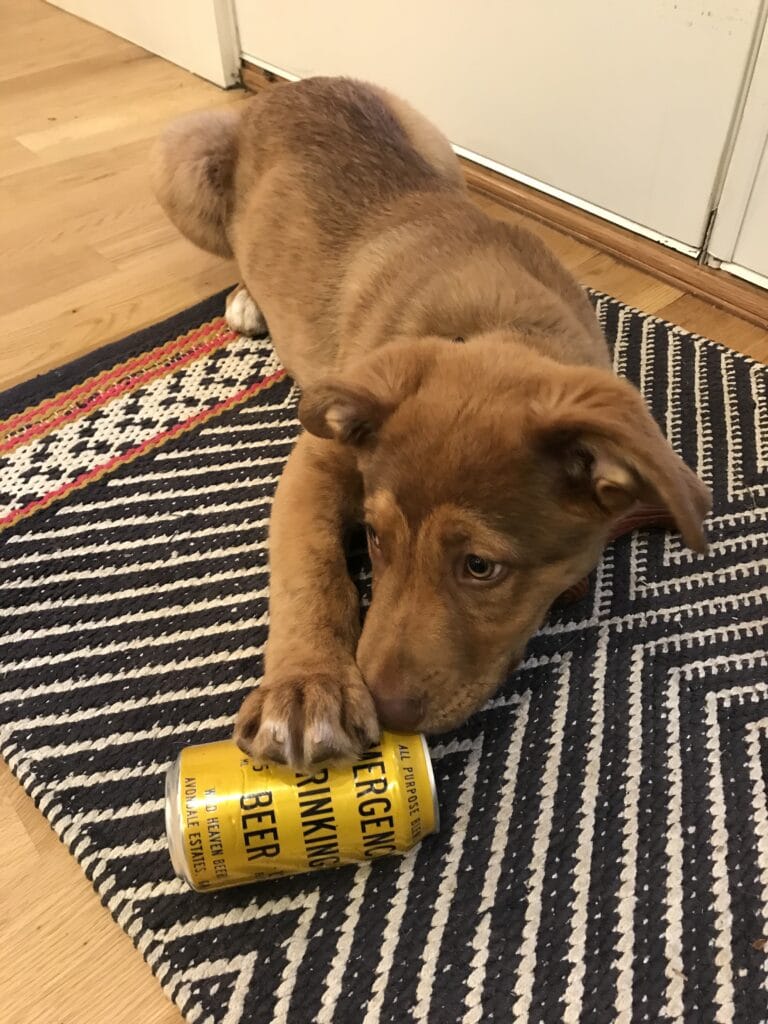 Wild Heaven Taproom
Wild Heaven has two different locations. The West End location is right along the Beltline Westside Trail and has a restaurant, multiple event spaces, and a large patio and garden space. (Fun fact: brewmaster Eric Johnson is a horticulturalist and hosts a PBS gardening show!)
The outdoor space is gorgeous, especially on a warm night, and the food is reasonably-priced upscale pub food. They have vegan and vegetarian options as well.  
The Avondale location is charming and rustic, and it's one of the stops on your next epic brewery tour of downtown Decatur! Thank me later. 
What to Drink from Wild Heaven
As I said before, I like to have Emergency Drinking Beer in my fridge for the can, but also because it's a crowd-pleaser. In terms of "lawnmower beers," it's actually a touch maltier than I usually prefer, but it's an all-around solid, very drinkable pilsner.
The Garden Beer series that Wild Heaven does in collaboration with the Atlanta Botanical Garden is also worth checking out. Each release is brewed with seasonal botanicals, and not to sound like a broken record but look at the cans! 
Wild Heaven Pros
Very easy to drink, crowd-pleasing beers

Tons of interesting fruit and botanical-laden options

Two different locations

West End has a restaurant

Dog-friendly patio
Wild Heaven Cons
Avondale doesn't have a restaurant attached

The beer is excellent, but the marketing might be even better
Three Taverns Brewery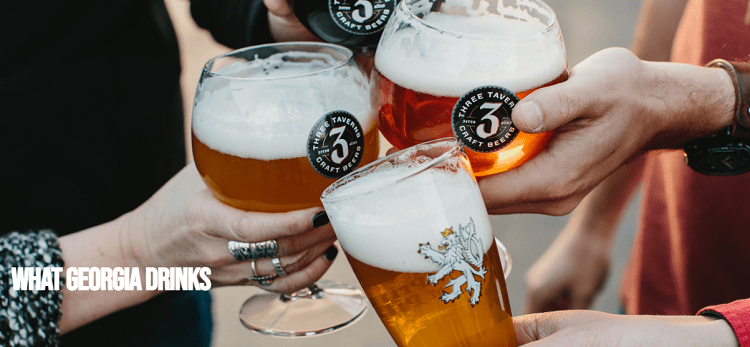 Three Taverns is my second favorite brewery in Atlanta (and it's a close second!) I love their innovative, refreshing beers. The flavors are unexpected yet perfectly balanced! 
Three Taverns Taproom
Three Taverns has two locations, The Parlor and The Imaginarium. I like to sit outside at The Imaginarium.
It's the brewery that focuses more on experimental beers, and it's located in the Atlanta Dairies complex, along with plenty of trendy shops (check out Young Blood), restaurants, and a music venue. Plus, it's walkable from the Beltline!
If you're looking to maximize your brewery time in Atlanta, visit The Parlor. It's within walking distance of Wild Heaven and Inner Voice (not to mention many other great bars and breweries.)
I can't think of a better way to spend a nice afternoon than strolling through Downtown Decatur, drinking some of the best beer Atlanta has to offer. 
The Parlor sells meat pies and hosts pop-ups from local restaurants. The Imaginarium doesn't regularly serve food, but they did have empanadas last time I was there. Both locations are within walking distance of several restaurants. 
What to Drink from Three Taverns
I must admit I was initially skeptical, but their Lord Grey had me at the first sip. It's described as an "Earl Grey Tea Sour Ale" and is slightly tart with a hint of bergamot that's not too overpowering.
My friend Eva loves their Rapturous, which is a raspberry sour and supposedly one of their best sellers. I also really love their IPAs. A Night on Ponce is clean, refreshing, and very tasty. 
Three Taverns Pros
Both locations are in very walkable areas with a ton of things to do in their vicinity

Each location has nearly two dozen beers on tap in styles to suit everyone's taste
Three Taverns Cons
Somewhat limited hours — neither location is open during weekday lunch hours

The Parlor is closed on Mondays
Halfway Crooks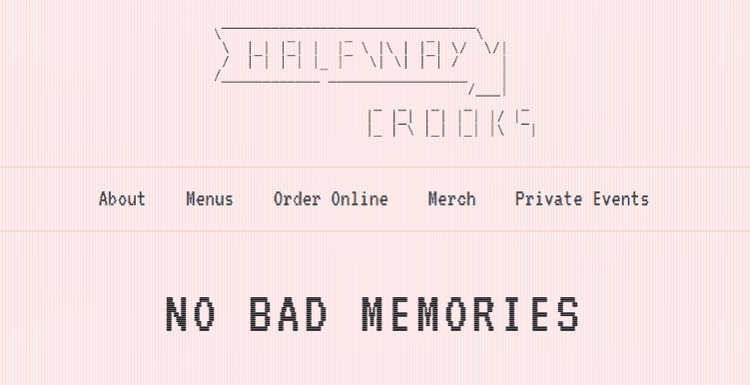 Halfway Crooks in Summerhill is my favorite brewery in Atlanta. I love to sit on the rooftop and sip a Belgian farmhouse ale or crisp pilsner. It's such a comfortable place to spend an afternoon, and the roof automatically closes if it detects rain! (Yes, really!)
At the end of the day, if I'm going to a brewery, it's because I want to drink a beer, and Halfway Crooks makes some of my favorite beers in Atlanta. 
Halfway Crooks Taproom
The downstairs "bier cafe" at Halfway Crooks has bar and table seating. It's comfortable and more intimate than the rooftop bar.
The roof bar has large windows overlooking the street and picnic table seating. I love to sit near a window and people-watch while I sip my beer. There's a separate bar that services the roof, and they have table service as well. 
Halfway Crooks also has a beer garden around the corner from the brewery, which is particularly nice when they hold events in the adjacent lot. They were holding an artist market in the space on one of my last visits. 
If you get hungry, the brewery serves sandwiches and small plates. I really like their pretzel, and the fries are to die for, but if I want a full meal, I prefer to head across the street to Little Bear. 
What to Drink from Halfway Crooks
My favorite Halfway Crooks beer is Seconds, hands down. It's a mixed fermentation Saison rested on Georgia peaches, and though it's not always available, it's worth a try if you can find it. 
The Radix pilsner is my go-to if I can't get my hands on a pour of Seconds. It's the perfect crisp, easy-to-drink pilsner. My sister-in-law swears by their radlers! 
Belgian and German lagers, pilsners, and saisons make up a large chunk of Halfway Crooks' offerings, but fear not IPA fans — there are plenty of options for you too!
Halfway Crooks Pros
Excellent food and beer

Plenty of space to hang out, with different seating options
Halfway Crooks Cons
Somewhat small food menu — delicious snacks, but not the place to go for a full dinner
Honorable Mention
Creature Comforts (Athens)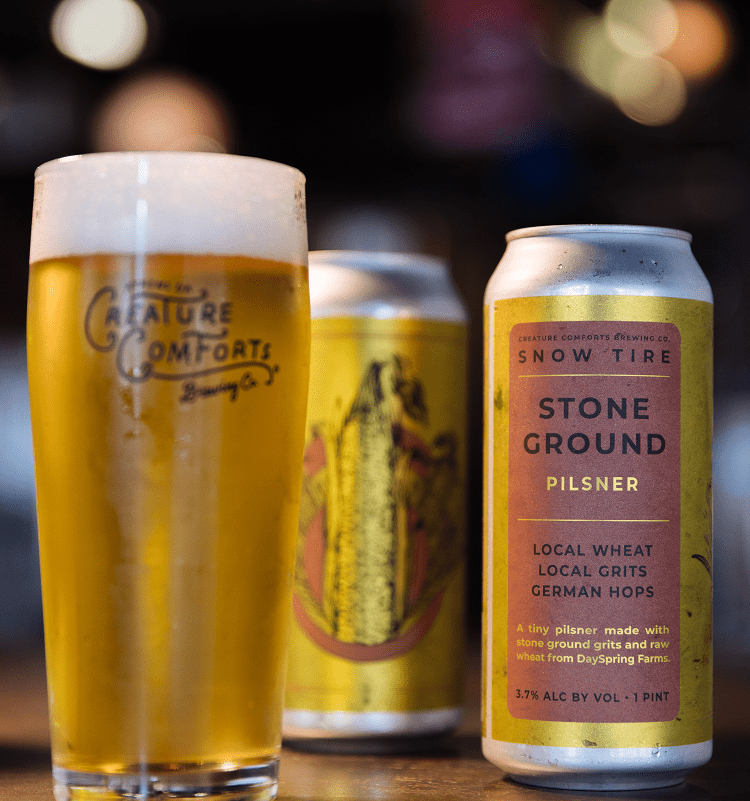 Creature Comforts would be near the top of this list if it were in Atlanta, so the least I can do is give the Athens brewery a shout out here. Full disclosure: I've never actually set foot inside the taproom, though I have several friends who swear it's worth a visit, so I will have to change that soon. 
Lucky for me, their beers are available all over Atlanta, so I've been fortunate enough to try several of them. 
What to Drink from Creature Comforts
The Tropicália IPA is my favorite of the Creature Comforts core lineup, but their Athena Berliner Weisse and Automatic pale ale are tied for a close second. My sour-fiend sister-in-law loves their Tritonia cucumber gose. 
IPAs and sours are their strongest offerings but don't sleep on their limited releases. The brewery is constantly cranking out new beers in all sorts of styles. 
Creature Comforts Pros
Creature Comforts has a very solid lineup of delicious core beers and keeps things interesting with regular special releases. 

Their taproom is open seven days a week

Their beer is easy to find all over Georgia

Thor is spotted with both Athena and Tropicália in Avengers Endgame! 
Creature Comforts Cons
If you're coming from Atlanta, the brewery is over an hour away

The taproom isn't open during weekday lunch hours
FAQs
Question: How many breweries are in Atlanta?
Answer: There are more than 50 breweries and brewpubs in the metro Atlanta area alone. 
Question: What kind of beer is Tropicália?
Answer: Tropicália is a citrusy, juicy IPA brewed by Creature Comforts Brewing Co in Athens, GA.
Question: What are some breweries on the beltline?
Answer: Orpheus, Wild Heaven, and Three Taverns are three of the breweries close to the Atlanta beltline. 
Final Thoughts
The wealth of incredible breweries is only one of the many reasons why I love Atlanta, but it's a very good one. With over 50 breweries in the metro area alone and more popping up each year, the Atlanta beer scene runneth over. 
There are dozens of incredible breweries all over Atlanta, but my favorite is Halfway Crooks. Their beer is delicious, and their taproom is comfortable. It doesn't really get any better than that! 
Checking our more breweries guides if you are visiting: