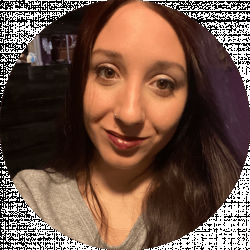 Latest posts by Stephanie Jensen
(see all)
Even in 2021, Germany has the most important beer market in all of Europe. But this isn't a surprise for beer lovers.
One of the reasons why Germany is a global beer influence — other than the fact that they have delicious beer — is the diversity of styles that the country offers. Among them is the Helles, the absolute master of lagers.
But what exactly is a Helles? What's the history behind this brew? What exactly does the word "Helles" translate to and how do you pronounce it?
Don't worry, we will answer these questions and more. Here's your ultimate guide to the Helles lager.
The History of Helles Beer
To trace back the history of the Helles, we have to go to 19th century Munich. Germans reigned in beer production until the Czech emerged with the Pilsner.
Bavarian brewers fought back with the Helles, a crisp lager that's maltier. Both beers also have a slight hoppiness but aren't too bitter.
Many argue that the Helles style birthed the new generation of medium-bodied, golden lagers that we consume today. Since its inception, Helles beer made its way all over Europe and overseas to North America. You'll see breweries around the world trying to imitate this beer.
What Does "Helles" Mean?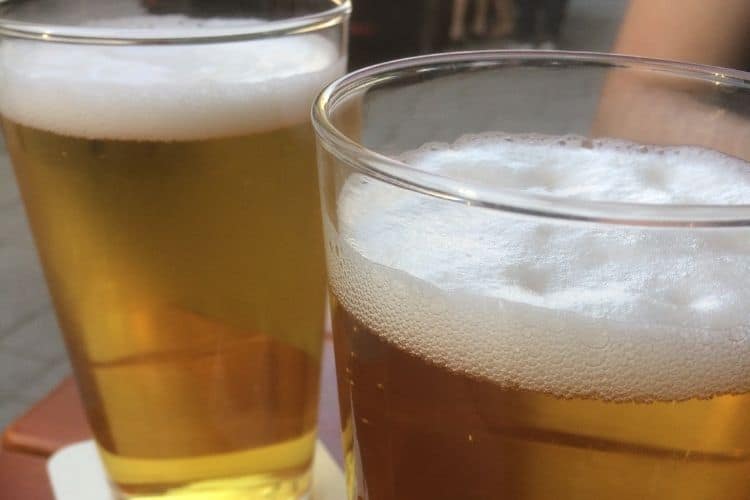 Helles translates to "bright" and "pale in color." And you'll see why when you pour this beer — a good Helles is gold in color. But we're talking about German beer here, so don't expect a pale ale. The Helles Lager is still medium-to-full bodied with a decent malt profile.
Helles is pronounced actually how it's spelled: hell-us. All you have to do is walk into a Bavarian brewery, order their Helles, and you'll fit right in with the locals.
What's in a Helles?
As stated previously, the Helles is maltier than a traditional lager. Therefore, you'll need plenty of malt — specifically, three types: Vienna, Pilsner, and Victory malt.
However, brewers don't add a significant amount of each malt. Just a small amount to give the Helles its complex flavor and fuller body without sacrificing its crispness.
From here, you add the hops. But be very careful which hops you choose; you don't want the beer to be too bitter.
Hallertau Mittelfrüh hops, a classic type of German hops used in plenty of regional brews, are recommended. These hops possess a more earthy and floral flavor, with some spice and fruitiness. Therefore, you won't get the intense bitterness and citrusy taste that other hops possess.
When it comes to yeast, you want the yeast to deliver a fuller body. Again, you'll want to stick with regional Munich Lager yeast to get the job done.
Style and Taste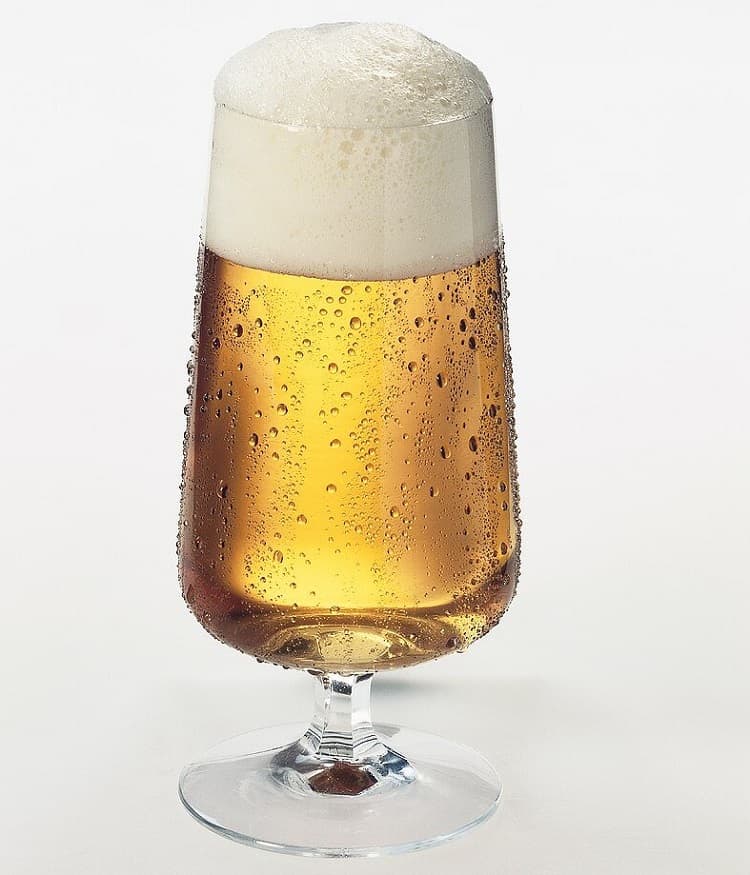 With three different types of malt, a Helles is a beer style that holds more of a traditional German-style lager than one that's competing with another country's style. There's another reason why the Helles is maltier than other lagers. The malt balances out the hops, giving this beer style a slightly sweet touch.
In other ways, a Helles is unconventional as far as German beers are concerned. The average Helles has a relatively low alcohol content and is paler than other German beers.
However, exported Helles amps up the ABV for preservation reasons. Otherwise, a Helles exported from Germany is extremely similar in style to a fresh Helles you'll drink in the region.
But unlike many other pale lagers, the Helles doesn't sacrifice flavor for an easy-drinking beer. If anything, Helles is one of the most complex German-style beers.
You get the bready flavor famous with German beers, but also a sweet, almost honey-like, flavor. The hops bitterness is very restrained but is replaced with an earthier and spicier hops profile.
At the same time, these complex notes don't jump out when you first crack open a Helles or pour one from the tap. This beer has a moderate flavor, so you don't get the bite from the malt or hops and you can easily chug these beers as if you were at a Bavarian beer hall.
Where Is the Helles Most Popular?
This should be obvious, but you'll mainly see Germans drinking Helles at beer halls across Bavaria. However, you'll also get great Helles in other German regions, such as Baden-Württemberg and Franconia.
In addition, you may hear Helles referred to as different names. They're typically labeled as "Munich lager" when shipped internationally. Other common names include Landbier, Spezial, and export.
Best Examples of the Helles Lager
Weihenstephaner Original Premium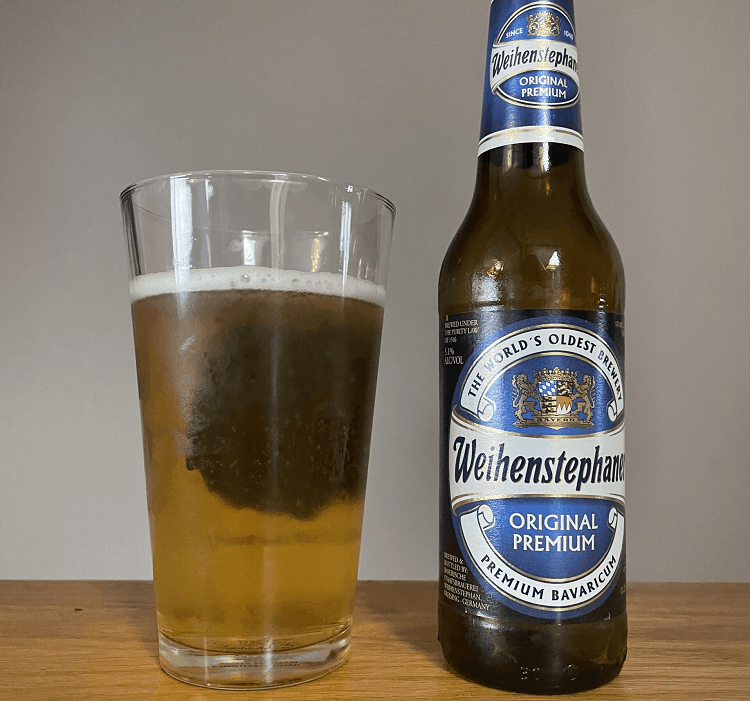 This is probably the best example of a Helles you can get in the US. Weihenstephaner's Original Premium is a true Munich-style Helles lager. The bottle says "brewed & bottled by: Bayerische Straatsburerei Weihenstephan, Freising, Germany" if that tells you anything.
Overall, this beer has a strong flavor but is still delicate. The first taste on the tongue is the bready taste you get from traditional German lagers. But you definitely get a taste of the complex malt profile, though it's more apparent as an aftertaste. The bitterness is practically nonexistent, ideal for those who don't like hoppy beers.
At 5.1%, Weihenstephaner's Original Premium also has a modest ABV.
This beer is delicate in the sense where the flavors aren't overpowering. You can drink several beers or drink it with a meal. It's best to drink this beer cold, so make sure you keep it in the fridge before drinking it.
Weihenstephaner touts themselves as the "oldest brewery in the world." This brewery was founded in 1014. They still operate in Freising, a town in Bavaria. They've won many awards for their beers such as Original Premium and boast a whole profile of European-style beers as well as non-alcoholic brews.
Hofbräu Original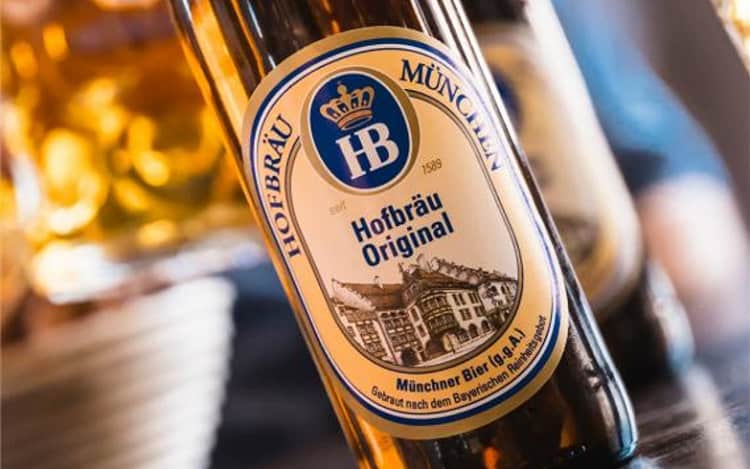 When Hofbräuhaus was still open in my area, this is the beer I would get all the time. It's a Helles beer that was light enough to eat with my sausage and spätzle, but it definitely had quite the character to it. This beer has the perfect amount of hops to give it a definite flavor, but it wasn't too full-bodied.
Honestly, I preferred the beer at Hofbräuhaus rather than the food (there are local Bavarian restaurants in my area that have better food). All I needed was a full liter stein of Hofbräu Original and I was set!
Krombacher Hell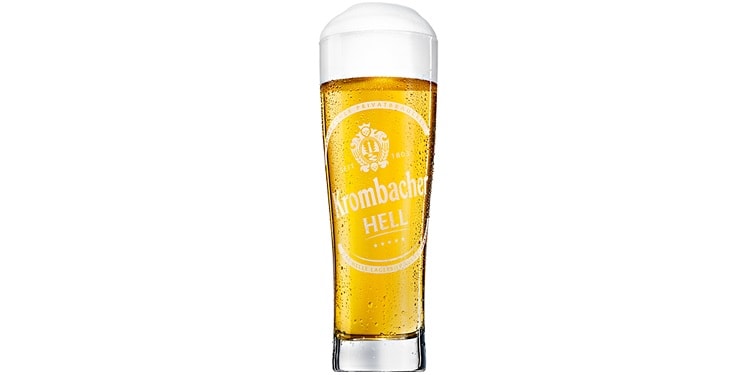 Another renowned German brewery is Krombacher. As with all of their beers, their Helles is brewed in Germany (the brewery is located in Krombach, a community in Bavaria).
I've never had this beer. Doing a quick search in Drizly, it doesn't seem like they have this beer in my area. So, why did I include this beer on my list? Krombacher is a highly rated German brewery and is favored by locals. But I did have their Pilsner (simply called Pils) and it was actually really good.
According to the description on their website, this beer is perfectly balanced with malt and hops. It has a lovely golden appearance.
Beck Bräu Helles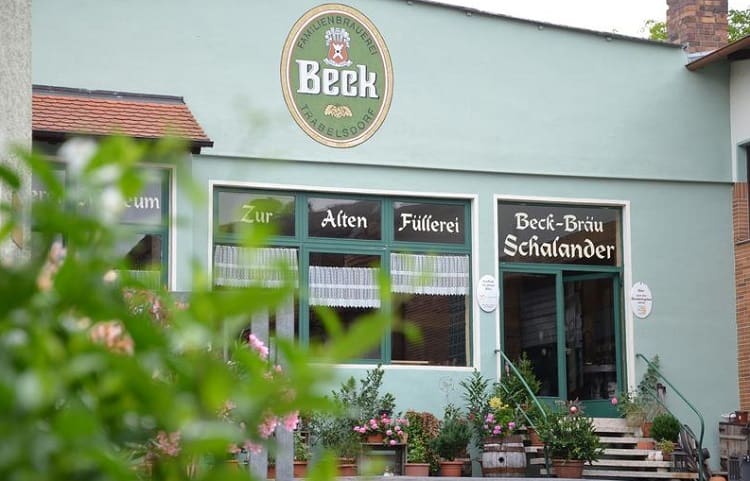 Again, this is a beer I've never had but Beck Bräu is a highly rated brewery by Germans (though the brewery is located in Bremen, a city in northern Germany).
According to reviewers, Beck's Helles has a very mild flavor but is still aromatic. Beck is still a small brewery that has an amazing history, so it's no surprise that they make a good Helles that's renowned by beer lovers — both local and international.
Live Oak Brewery Helles

Live Oak Brewery is based in Austin, Texas, though they specialize in European beer styles. They use authentic ingredients to make their central European-style ales and lagers. And they have plenty of German-style lagers, such as their Helles.
Live Oak's Helles is described as very light. It's brewed as a daily drinking beer, the way the Helles is looked at in Bavaria. Though it sacrifices that bready flavor, it's still very crisp and is ideal for all beer drinkers.
Keep in mind, this beer is only seasonal. It's typically only available at the brewery and around Austin.
FAQs
Question: How Does a Pilsner Differ From a Helles?
Answer: The Helles is the (better) cousin of a Pilsner. But what exactly is the difference? We described what a Helles is, so let's look into a Pilsner. A traditional Pilsner is hoppier and they use hops with more spice. The Helles cuts the hops back with more malt.
Question: How Long Does a Helles Last?
Answer: This beer style will last unopened for months if kept under the best conditions.
Germany is one of the many countries that chill their beer, so you should keep your Helles cold. The ideal temperature is 40-45 degrees Fahrenheit (4-7 degrees Celsius), which is the average temperature of a refrigerator. Don't leave this beer unrefrigerated for extended periods of time.
Question: What Are Other German Beers?
Answer: Helles isn't the only German beer style. There's a reason why the region is renowned for its beer styles — there are so many of them! Some of the most notable include:
• Dunkel
• Hefeweizen
• Weißbier
• Berliner Weisse
• Kölsch
• Märzen
• Bock
And more!
Question: What Is the Best German Beer?
Answer: There are honestly way too many to name! I love a good Helles but Dunkels and Märzens are also some of my top favorites. Going back to the Weihenstephaner brewery I mentioned, I love their Hefeweissbier Dunkel. The Hofbräu Dunkel is also really good.
Some other highly rated German beers include:
• Spaten Oktoberfest
• Paulaner Salvator Doppel Bock
• Gaffel Kölsch
And way more to list here
Question: Is There a Helles Bock?
Answer: There is! Canadian brewery Big Rock actually makes it. The Hellesbock is a "strong blonde lager" that features Hallertau hops and three malts. The result is a sweet maltiness with slight hops. At 6.66%, it's a stronger beer that's more similar to a Bock.
Question: What's the Strongest German Beer?
Answer: Before I get into this, I have to share a funny story. German brewery Schorschbrau previously had the strongest beer — Schorschbock, which had an ABV of 31%. However, Scottish brewery BrewDog beat them with their 32% ABV Tactical Nuclear beer.
From here, these two breweries had a fierce competition. They would each out-ABV each other with new beers.
It came to the point where both breweries decided to make amends and brew an insanely strong beer together — at 57.8% ABV, Strength in Numbers is the strongest German (err, German-Scottish) beer. But before Strength in Numbers, Schorschbrau got BrewDog with a 57% ABV edition of Schorschbock.
Discover More Lagers
So, what did we learn? We learned that the Helles was brewed so Germans could compete with the Czech pilsner. We also learned more about this style of beer and some of the best examples of the brew.
Now, let's cover another topic. Are lagers or pilsners better? Lagers have my vote, especially the Helles. But you should still read this article and decide which type of beer you prefer.