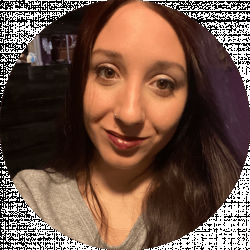 Latest posts by Stephanie Jensen
(see all)
Nashville is one of the best cities in the US to enjoy a beer. This city boasts 40 breweries alone! However, not all of them can be the best.
Are you taking a trip to Nashville? If so, you're making a good choice. I visited Nashville in 2016. The city was so beautiful and I loved the vibrant music life. But what if you're mainly visiting Nashville for their craft beer scene? Here are the best breweries in Nashville to visit.
Bottom line up front: Southern Grist is a new brewery but they still top my list. They definitely blew me out of the water compared to some of the older breweries on this list.
As a young brewery, they started off on the right foot with a variety of unique beers that you won't find anywhere else. Because of this, Southern Grist is rapidly expanding.
My Top Picks Up Front
Read also: Top 100 Best Breweries in America.
Tips When Choosing a Brewery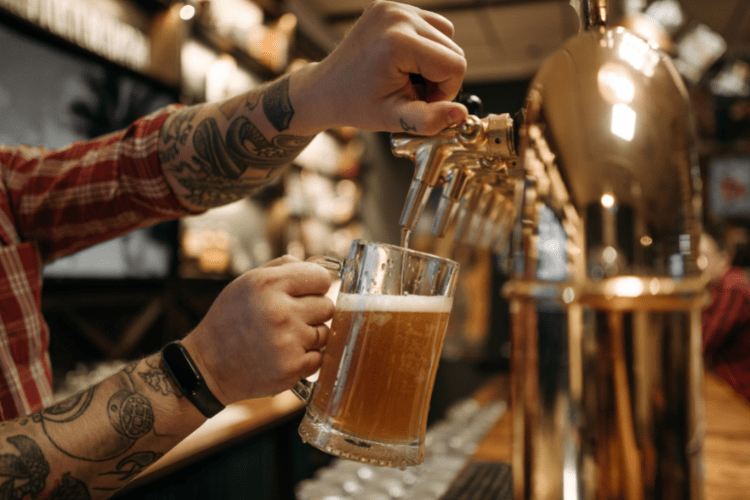 What makes a brewery a good brewery? There are some qualities I like to look for.
Brewery Appearance
First things first, the brewery should be clean, well-lit, and have enough space for seating as well as some room at the bar – and it's a plus if the brewery offers a patio! But there are some qualities that make a brewery special. I look for branding, especially if the brewery featured some eye-catching artwork.
Atmosphere
What type of atmosphere does the brewery offer? Are the people who go there beer connoisseurs like you? Or are the people just there to party? Yes, I've been to some breweries and tap houses that attracted the people in the second category.
This makes me uncomfortable, especially since I'm a woman. If anyone is too intoxicated, make sure the brewery staff can handle them appropriately.
Beer Quality
Duh! You'll want to go to a brewery with high-quality beer. I shouldn't have to explain this point further.
Beer Specialties
In addition to beer quality, certain breweries specialize in specific types of beer. For example, you may find a brewery that specializes in classic European-style brews.
If you prefer Pilsners and hefeweizens, you'll want to choose these breweries. Other breweries may specialize in stouts and porters while others may specialize in IPAs. Consider your beer preference when choosing a brewery.
How I Chose These Breweries
First, I considered the beers brewed and any specialties. I'm more of a lager and Pilsner fan, so I have a soft spot for breweries that specialize in traditional European beers.
However, I also love a good IPA. I made sure to include breweries with a diverse selection. If a beer has a specialty, such as European beers, I made sure to also choose another brewery that may specialize in another style such as sours.
I also looked at reviews. Yelp is my favorite review platform though I looked on Google and the brewery's website for other insight.
I don't live in Nashville and it's difficult to gauge the brewery's appearance and atmosphere from pictures, but I at least tried to see the size and seating options from pictures. I also looked if the brewery offers to sell cans, bottles, and growlers at their location.
My Favorite Nashville Breweries
Are you ready to discover the best Nashville breweries? Here are a few of my favorite picks!
Southern Grist Brewery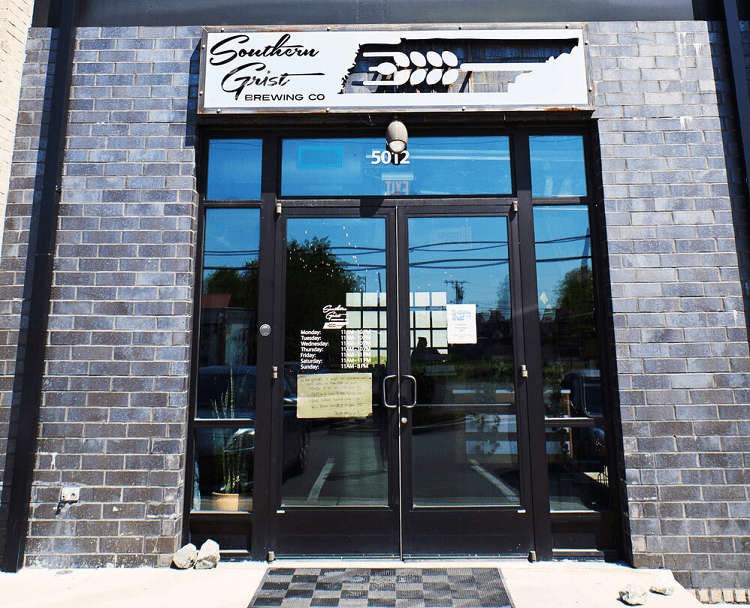 Even though this is a relatively new brewery – only opened in February 2016. But Southern Grist has proved itself as an innovative force in Nashville's craft beer scene. They brew some serious unique beers, such as Strawberry Upside Down Cake IPA. Southern Grist does offer a variety of beer styles.
One look at their tap list and you can find fruity beers, sours, dark beers, and lagers. They also offer guest beers. I highly suggest you get a flight and try a variety of different beers.
Southern Grist has two locations: their original brewery in East Nashville and The Nations. Either way, both locations offer a quiet location with helpful bartenders and plenty of activities.
New Heights Brewing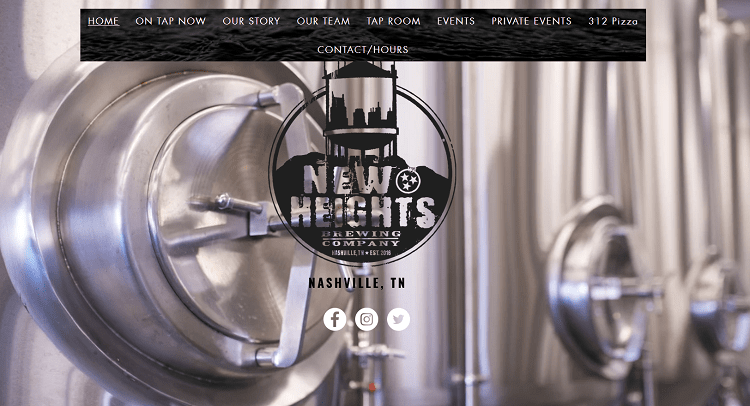 New Heights Brewing is another young brewery. They specialize in IPAs but also offer various other beer styles, such as cream ales and blondes.
I'm especially interested in some of their more unique brews, such as their white stout titled Stay Gold Ponyboy (I love the name – was a big fan of the book The Outsiders). Plus, they serve pizza in the tasting room.
The brewery isn't far from downtown Nashville. Reviewers are saying you can walk to the brewery from downtown, so there's no need to drive if you're staying in the downtown area. They offer a variety of games and the staff is friendly.
Jackalope Brewing Company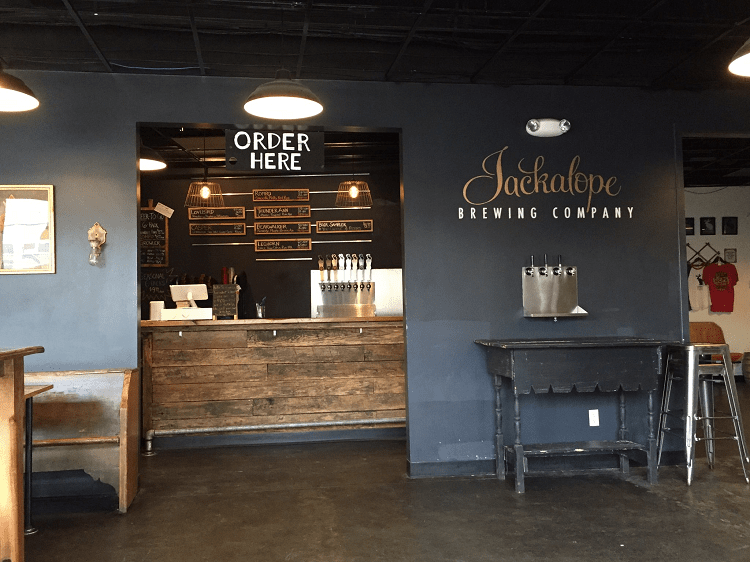 Jackalope is a great brewery to visit if you want a smaller brewery. This is a favorite hometown brewery for locals and embodies the heart of Nashville craft beer.
Their year-round brews are versatile – you can find anything from Pilsners to IPAs. I'm also reading that bartenders are great and can mix beers for you. While the brewery doesn't serve food, there are a couple of restaurants within walking distance.
Bearded Iris Brewing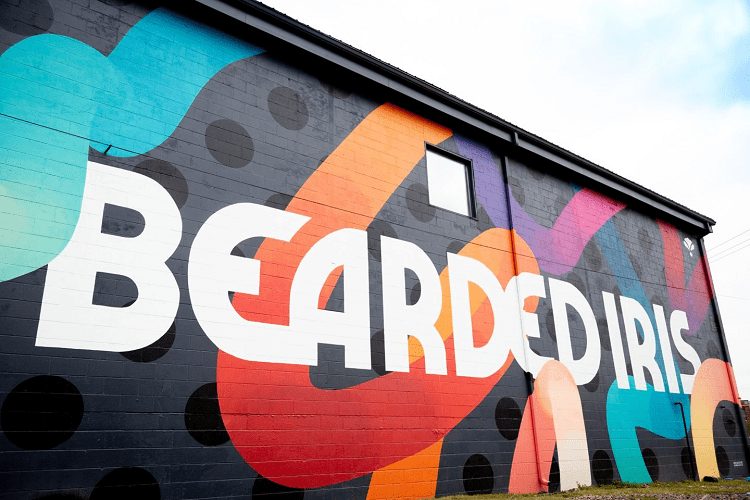 Bearded Iris Brewing is one of the coolest breweries on this list. It's styled as a speakeasy lounge on one side and the other offers visible brewing equipment.
The brewery is located in Germantown, a budding neighborhood in Nashville. The staff is pleasant and the brewery also offers outdoor seating. They have various top-notch beer styles – their DDH IPAs are very popular but they also offer sours and pale ales.
Tennessee Brew Works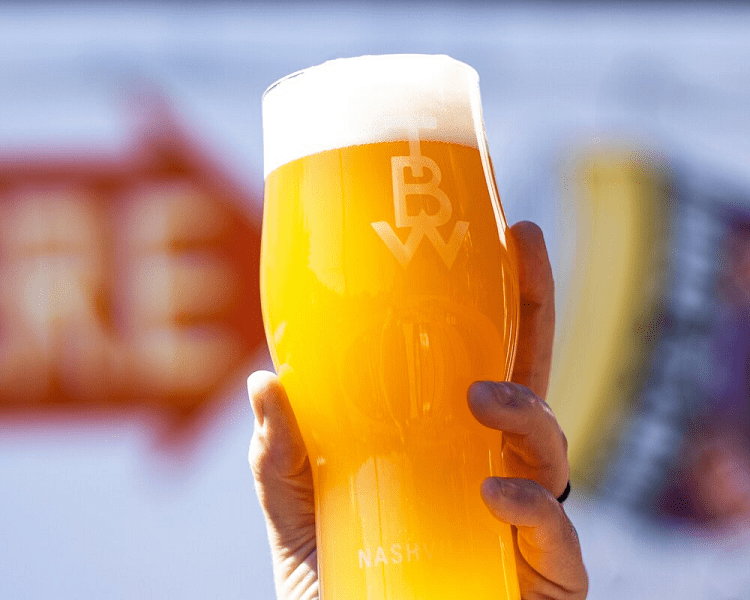 If a cool party atmosphere is what you're looking for, I recommend Tennessee Brew Works the most. Tennessee Brew Works offers it all – in addition to a tasting room, they offer live music and food.
They make everything from classic Nashville hot chicken to vegetarian falafel dishes and even charcuterie boards. They also offer vegan options, which I love. The Asian cauliflower tacos sound delicious!
I like this brewery because they mainly offer European styles. Witbiers, ambers, and lagers make up the majority of their beer, though they also make other beers such as IPAs and blondes. Every beer I see they make has received good reviews, so you're bound to find a good beer here.
Blackstone Brewing Company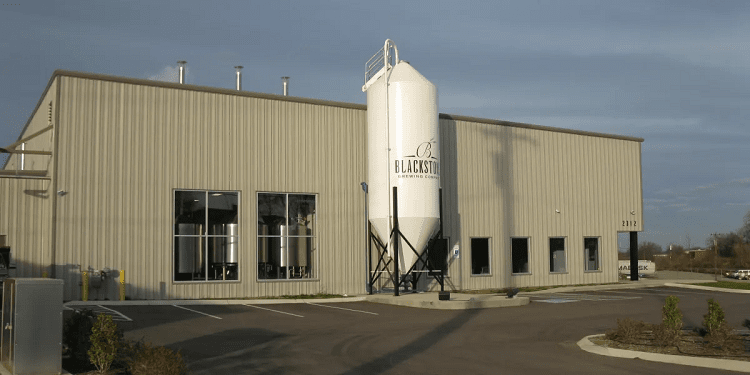 Blackstone Brewery is Nashville's oldest brewery. To this day, they're one of the largest-producing breweries. A variety of their beers have won awards – from their Kolsch to their many IPAs. Even with its popularity, Blackstone still hosts a cozy and personable tasting room.
It's slightly out of the way from the hustle and bustle of the city, but many people say the trip is worth it. They also pride themselves on not only hiring bartenders but total beer nerds who offer valuable customer service and advice.
I do have some problems with this brewery. For being the oldest and most notable in the area, their website is sparse and looks poorly done. Sure, they make great beer, but the image is key – especially when attracting tourists.
Yazoo Brewing Company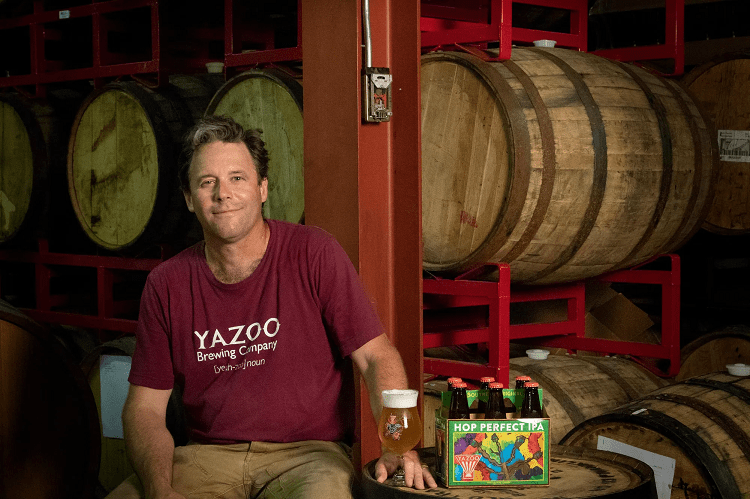 Yazoo is another brewery that's a bit out of the way if you're staying downtown but many people say the trip is worth it alone for the fantastic beers. They're an industry leader in the area and it's a favorite brewery among locals.
They're one of the most diverse breweries on this list – they make a variety of styles including Mexican beer styles and pale ales. They even offer a variety of seasonal and limited-edition beers. Right now, the Goo Goo Ale and Helles look quite amazing.
The brewery itself also hosts a great atmosphere. If the weather is nice, definitely take advantage of the outdoor seating. Even though this is a popular brewery, the location doesn't get overly crowded and the atmosphere is safe.
The bar staff is also helpful and they will let you sample any beers. Keep in mind that the brewery doesn't sell food.
Fat Bottom Brewery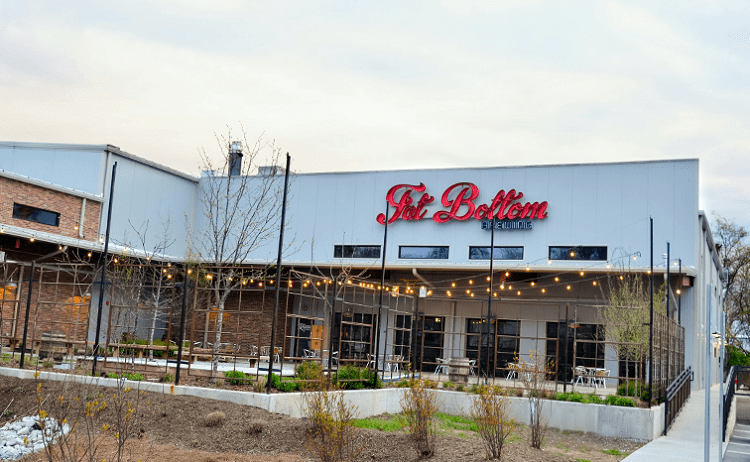 Fat Bottom Brewery has been proudly serving Nashville ever since 2012. Owner Ben Bredesen started off as a homebrewer who then expanded to a powerhouse brewery in Nashville. This brewery has been getting some serious exposure and was even featured on Marriage or Mortgage.
You can visit the brewery and enjoy a beer in their taproom or in their Biergarten.
No matter where you sit, you can be sure that the staff will accommodate you and will provide samples of any beer you want to try. Fat Bottom Brewery also offers tours. The brewery isn't far from downtown – if you're staying in that area, the brewery is just a short rideshare ride away.
They sell some craft beer staples, such as IPAs and red ales, but I'm reading that all of their beers are high-quality. The Pilsner is calling my name but I'm especially intrigued by the Firestarter pumpkin porter.
They also have arguably the most extensive food menu on this list. While I wish it was more accessible on their website (you have to start an order to view it), I'm seeing a massive menu filled with appetizers, various entrees, and even a kid's menu.
I love how they offer unique vegan options. In addition to a classic Impossible Burger, I'm seeing a red quinoa stirfry that looks yummy. You can also book an event at their tasting room.
Black Abbey Brewing Company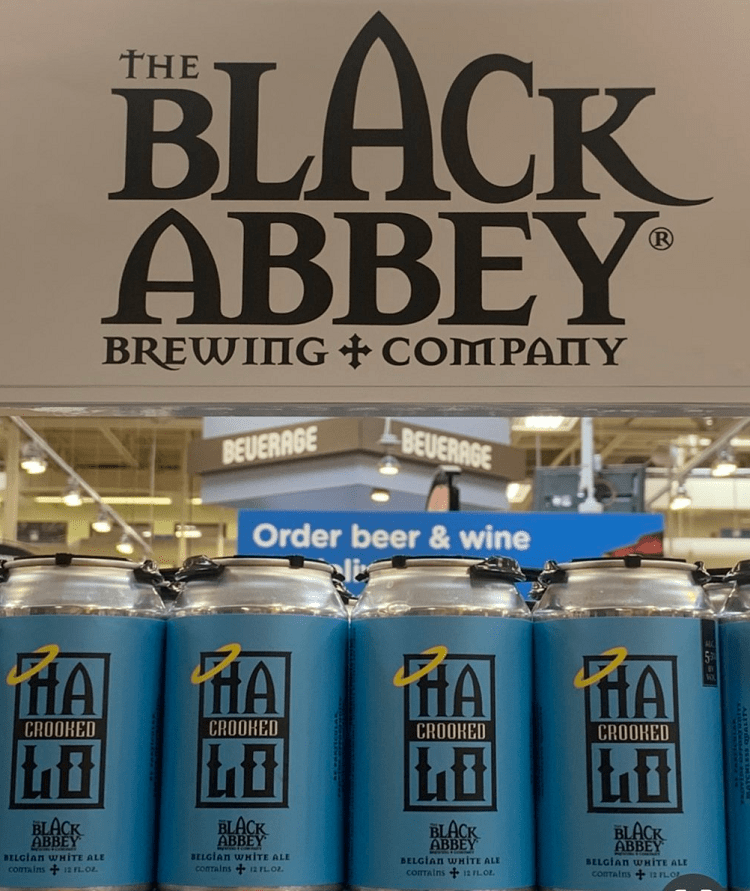 I'm in love with this brewery's branding! They're devoted to ancient styles of abbey brewing and the Medieval-themed artwork correlates beautifully to their brews.
But don't think you'll be sipping your beer at the ye olde beer hall. Their tasting room has a great atmosphere and is very modern. The brewery itself is decent-sized. If you're driving, many reviewers loved the spacious parking lot.
While some of their beers are very classic, such as The Rose (Belgian-style blonde ale) and The Forty Four Porter, they also make modern IPAs that are popular.
They also serve various seasonal beers and regularly collaborate with other breweries. The brewery also hosts events and is always playing some great music, especially if you're a fan of rock and metal.
TailGate Brewery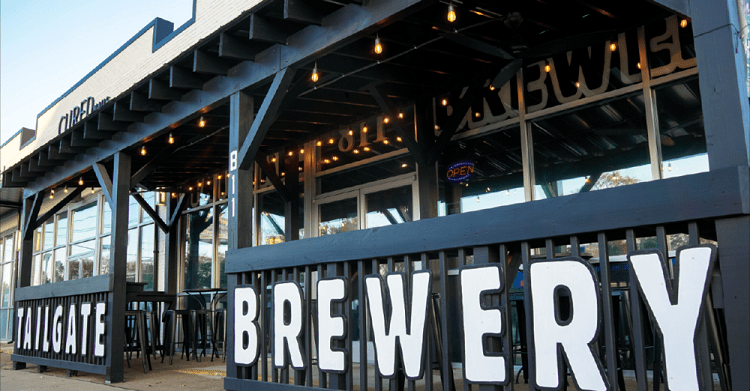 If you want a pizza and beer, you can get both by visiting TailGate Brewery. I especially love the unique lager selections here – one look at the taproom menu and I'm seeing a Vienna lager, Roggenbier, rice lager, Kolsch, a couple of Pilsners, Helles, black lager, and a variety of amber ales.
As the name suggests, the brewery has a variety of pizza options. You can either choose from their numerous recipes or you can make your own pizza. They also offer vegan pizza, which makes me happy. The brewery itself is also fun and reviewers are saying they're family-friendly.
Smith & Lentz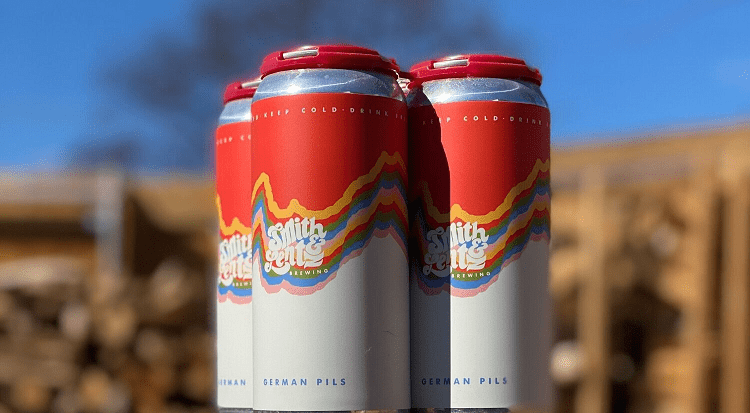 Unfortunately, Smith & Lentz were the victims of a massive tornado. However, they reopened in 2021 and are now better than ever. While they're best known for their IPAs, I'm seeing plenty of other styles. I'm definitely eyeing that Kolsch!
They also recruited an expert chef to make some delicious pizzas – I'm reading they make some of the best pizzas in the entire city. They even offer a red pizza, which is just the dough with marinara. These are honestly some of my favorite pizza styles and I never see them enough.
Smith & Lentz is definitely a brewery to visit if you like a small and local business. Their beers aren't widely distributed, so a visit to this brewery is a must.
The new location is so much more fun. They offer a Biergarten and taproom that's vibrant but also cozy. The staff is awesome. Their brewery is pet-friendly, which is a plus for fur-baby owners. I also love their cat logo!
East Nashville Beer Works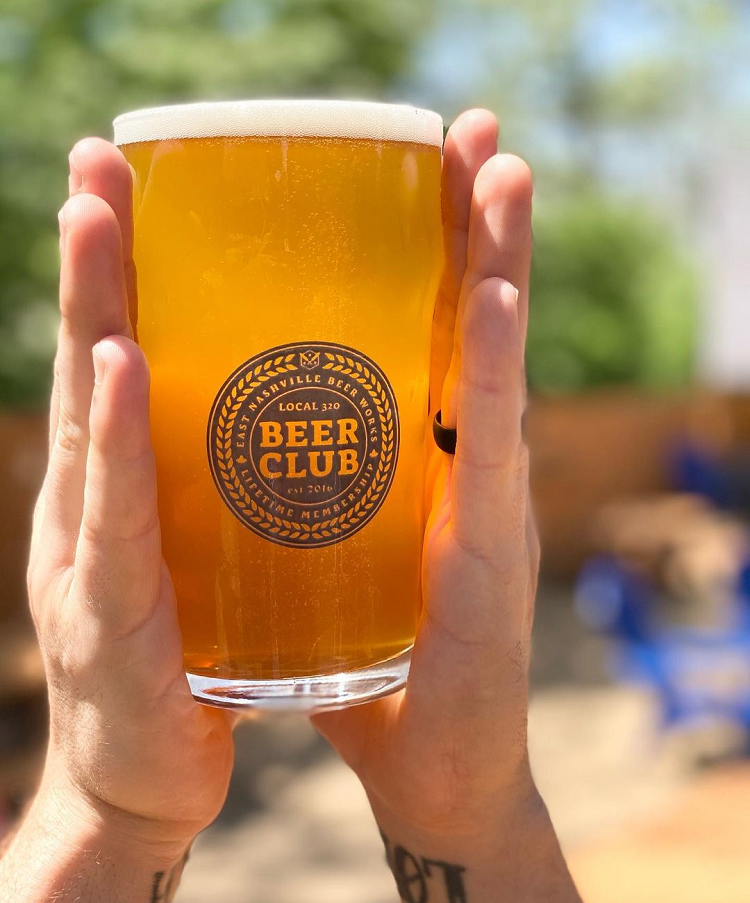 East Nashville Beer Works is the perfect neighborhood brewery. They host a child and pet-friendly beer garden.
This brewery has high-quality beers and an even better staff who provides great service. Looking at their beer menu, I'm liking some of these more unique beers.
The American wheat ale, Citra IPA, golden light ale, and honey blonde ale are a few of the more unique brews you can try on this list. They also offer extensive seasonal beers that are all very high-quality.
They also have an extensive pizza menu that includes a variety of vegan options. I'm so used to only having one vegan dish so all of these pizza options are overwhelming!
Little Harpeth Brewing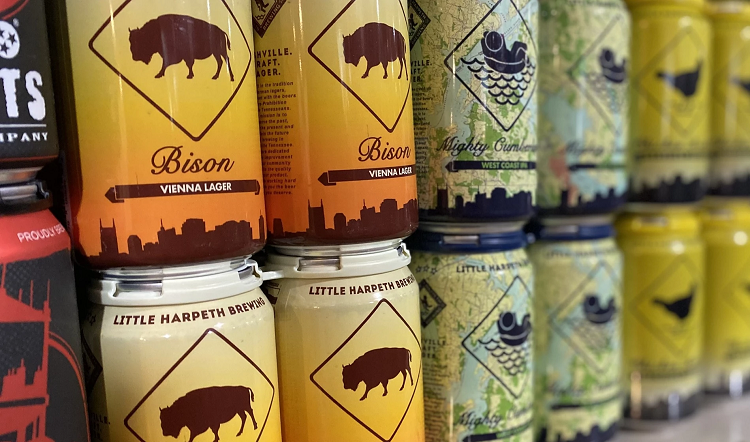 Little Harpeth Brewing is perfect if you're a tourist and want to get the local craft beer experience in Nashville. I also really like this brewery since they specialize in lagers!
One look on their website and I'm seeing Pilsners, a Helles, an amber lager, and a variety of German seasonals! From reading reviews, customers have raved over their friendly staff and cool atmosphere.
There are also reasons why Little Harpeth stands out from other Nashville breweries. They support the Harpeth Conservatory which protects clean waters across Tennessee.
Crazy Gnome Brewery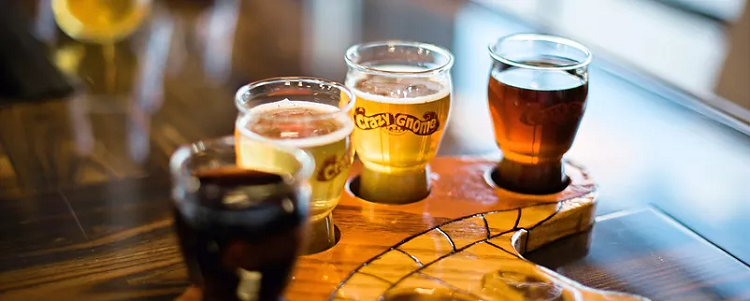 In addition to Smith & Lentz, Crazy Gnome was also affected by the 2020 tornado. But unlike Smith & Lentz, Crazy Gnome wasn't even opened yet and the tornado delayed their opening.
However, when they opened, they hit the ground running hard. I'm loving these beer styles — the Irish stout looks delicious and I love how they have a couple of Kolsch options.
Since this brewery is still new, you still get the small brewery vibes. The staff is extremely friendly and the brewery overall has great vibes.
Harding House Brewing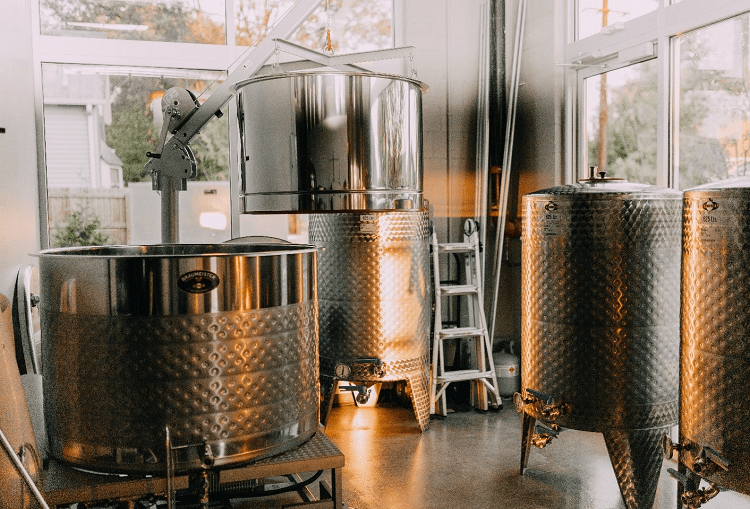 If you really want to support a small and local brewery, I suggest checking out Harding House Brewing. I really like this brewery because all of their beers are farm-to-pint and use local ingredients whenever possible. Because of this, most of their beers are strictly seasonal.
Right now, I'm seeing a couple of IPAs on tap as well as different farmhouse ales. They only release small batches of beer, so make sure you visit the brewery and try a specific style ASAP before it runs out.
As a small brewery, its location is rather large with plenty of seating. Harding House hires great and knowledgeable staff members who can make suggestions if you don't know what to try.
Tennfold Brewing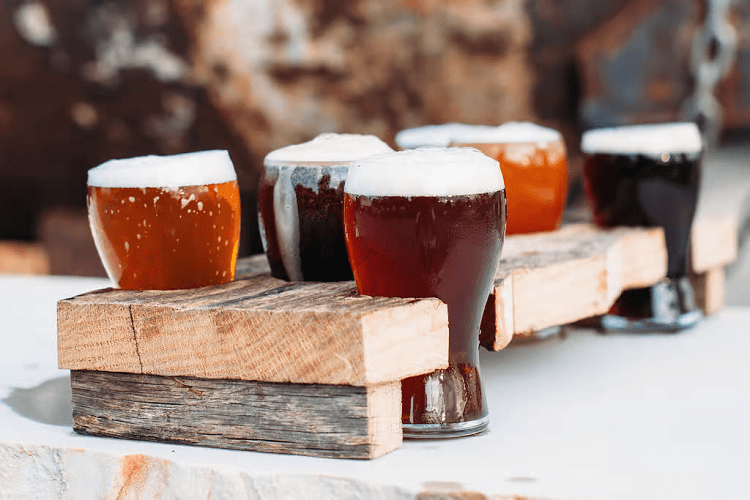 Tennfold Brewing is another brewery that makes delicious beer and pizza. With the golden ales and Pilsners, I'm definitely liking this beer list. Tennfold also offers more flavorful beers, such as a Scottish ale.
They also offer a pretty extensive food menu – not just pizza. Tennfold offers a variety of entrees and appetizers — they even have dessert options.
They don't offer vegan pizza, unfortunately, but the cauliflower wings look awesome! Tennfold offers a dog-friendly patio, so this is the perfect place to take the doggos out for a trip.
Barrique Brewing and Blending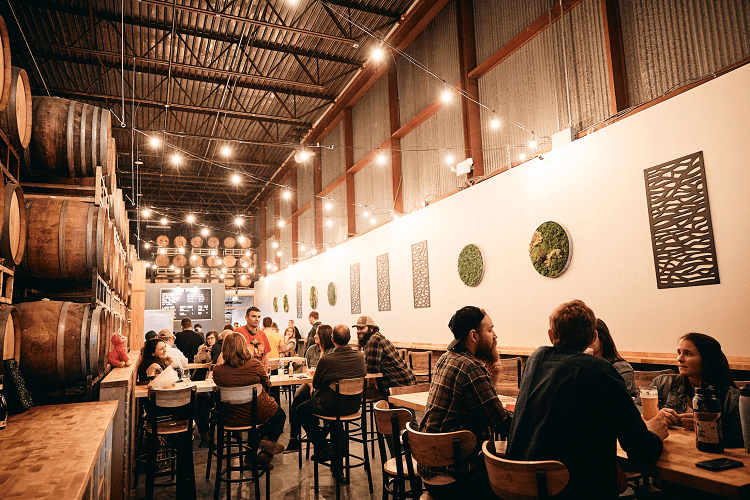 Barrique Brewing started off only specializing in fruit and sour beers. Now, they offer a variety of other beer styles such as lagers.
No matter what beer you get, you'll drink a full-flavored beer thanks to their unique brewing style. Their beers are so popular that they sell out quickly.
They're also constantly expanding and recently moved to a larger location. Their brewery is very roomy and they offer tables and chairs as well as places near the bar to sit. They bottle all of their beers at the location and ship them directly to the various taprooms and restaurants that sell their beer.
Even though Barrique Brewing is gaining exposure, they're still a hidden gem in Nashville's craft beer scene that's valued by locals. Plus, their prices are reasonable. The service is also fantastic. Barrique employs knowledgeable bartenders who can answer any questions you have.
Yee-Haw Brewing Company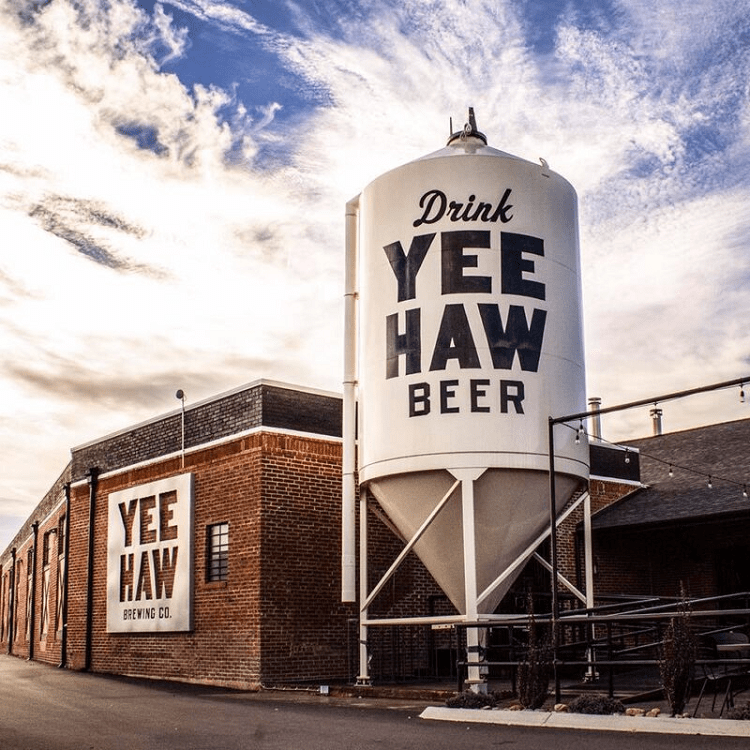 Finally, Yee-Haw Brewing Company is the last recommendation on this list. This is the perfect brewery if you want some entertainment with your beer.
They host a variety of events and you're always bound to have a fun time at this brewery. Even during slow nights, the location features several TVs and games. Still, the brewery isn't too crazy.
They offer a variety of beers, from IPAs all the way to Dunkels. The Dunkel and Kolsch definitely catch my eye. They also have plenty of seasonals on rotation. Make sure you try the Oktoberfest when it's in season!
They do have food but the menu varies depending on which location you visit. The Johnson City location features several delicious tacos (I want to try that Bahn Mi tofu one) whereas the Pigeon Forge location only offers bar snacks (that Bavarian pretzel does sound amazing).
No matter if you get food or just beers, everything you try will be high-quality.
FAQs
Question: What is a Brewery?
Answer: A brewery is an establishment that brews and sells beer.
Question: Why is it Important that I Support Breweries?
Answer: Breweries play an important role in supporting local economies. Since it can be difficult and expensive to distribute without third-party support, many microbreweries rely on foot traffic from their headquarters – whether you drink beer on tap or you get canned or bottled beer to go.
Breweries also supply various jobs to brewers all the way to bartenders. Plus, finding local breweries is a fun pastime – especially when traveling!
Question: What's the most Popular Beer Style in Nashville?
Answer: I'm reading that the IPA is the most favored beer style in Nashville. Just about every brewery I mentioned here offers IPAs.
Bottom Line
I think Southern Grist Brewery is the best on this list. They're a good brewery because of their innovative beer styles you won't find anywhere else. They also don't really have a specialty – they brew a variety of beers in their own unique formula.
They have two locations; even though they're quiet, they both have a cool atmosphere. In addition to innovative beers, they offer entertainment such as games.
I still recommend discovering all of these breweries, especially if you plan on taking a trip to Nashville soon.
Here's a list of the best breweries you need to visit if you are traveling to: