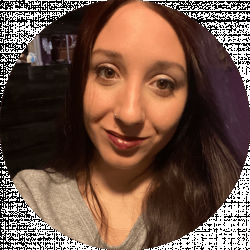 Latest posts by Stephanie Jensen
(see all)
Did you know there was enough beer produced in 2020 to make up over 23 million barrels? And a good chunk of those were probably IPAs!
Love them or hate them, IPAs are a staple in the craft beer world. I personally love them. The bitterness of the hops is very refreshing. If I want a beer but am not sure what to get, I know I can never go wrong with an IPA.
That's why I was excited to see Bell's Official Hazy IPA was available for review. I'm personally a fan of hazy-style IPAs and never tried Bell's take on this style.
Pros
Complex hops profile
Very refreshing and easy to drink, ideal for someone who wants a smooth IPA
Even though it's brewed at their Michigan brewery, it's readily available across the country. I found mine at Total Wine
Cons
Pretty weak for an IPA — only 6.4%
This must be a popular IPA! I had to go through a couple of beer stores to find it. I ended up having to order online from a Total Wine location that was far away from where I live
The Story Behind Bell's Brewery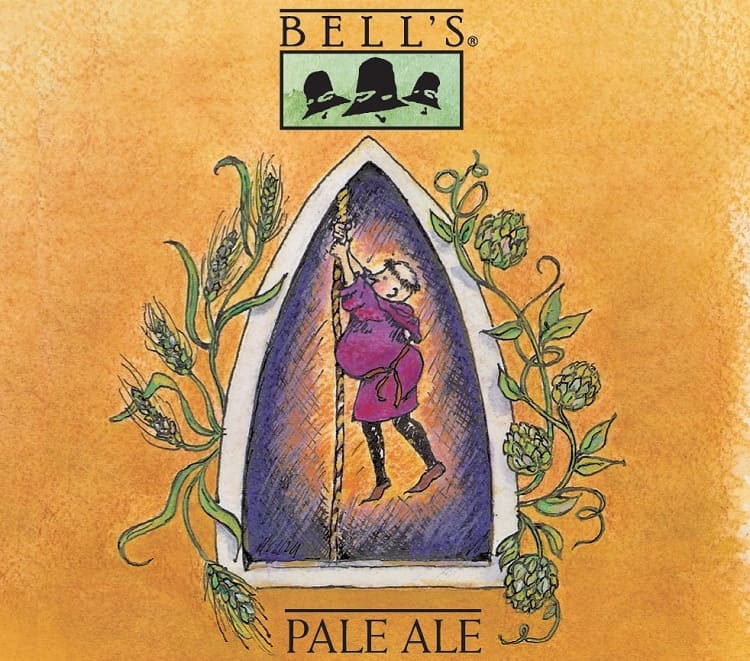 Bell's is an American brewery based in Michigan. They formed in the mid-1980s and since have received success across the whole US, though they were never a hyped brewery.
According to their website, their founder, Larry Bell, began experimenting with yeast and fermentation after working for a bakery. From here, he starts brewing his own beer. He then opened his own beer supply store, which was the precursor to his brewery. Since then, Bell's Brewery has produced multiple beers and Larry Bell himself has won awards.
Out of all of their beers, I personally like Hopsolution, Two Hearted Ale, and Light Hearted Ale. Bell's was never my favorite brewery, but they were never a brewery I disliked. So that's why I was curious to try this beer.
About the Official Hazy IPA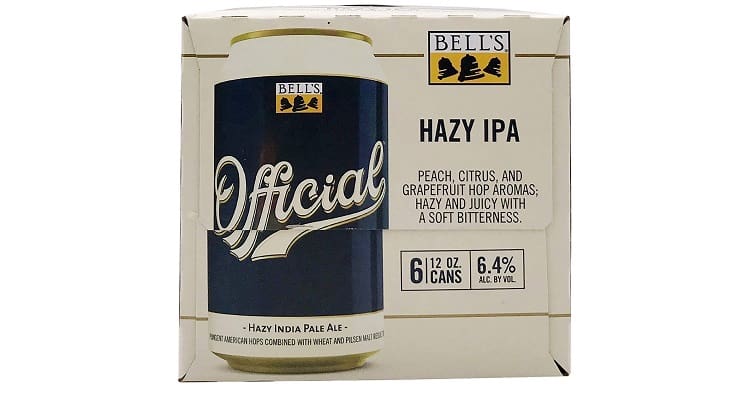 First, this beer is simply called "Official." I always found that odd, and I never really got an answer. After doing some digging, I see Bell's made this beer with two of their favorite ingredients: an array of American hops and wheat malt. Maybe that's what makes it "Official?"
Doing some digging, I see Official is sold as a beer that everyone would like. More like an introductory IPA. It's definitely ideal for its toned-down flavor, though it still holds the hoppy edge that other hazy IPAs have. Official is very simple, so anyone can enjoy it.
In addition, this beer was only available for year-round distribution in 2019. Maybe that's why I struggled to find this beer in stores.
What Makes It Hazy?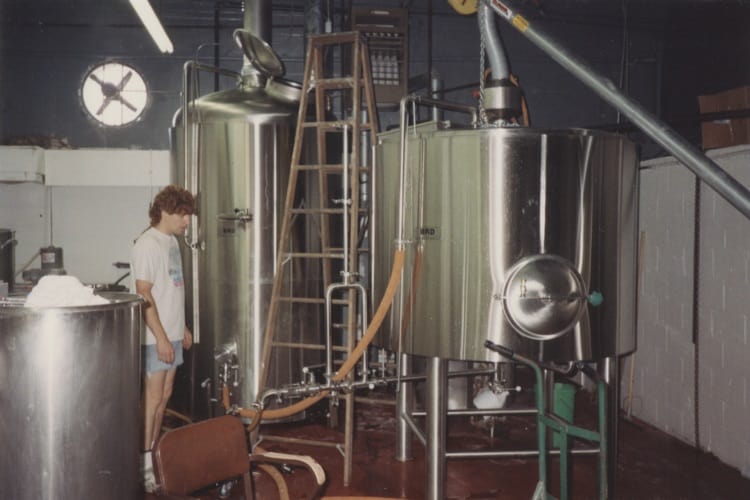 What exactly is a "hazy" IPA? Hazy IPAs are actually the nickname of New England IPAs. Hazy IPAs are less bitter than West Coast IPAs because they're less hoppy and juicier, often brewed with fruity and tropical notes.
These beers are ideal for those who want a sweeter IPA as opposed to the overly bitter West Coast IPAs.
Why exactly are they nicknamed "hazy IPAs?" Compared to other IPAs, they look a little murky. In other words, they have a cloudy appearance compared to West Coast IPAs, which are clear. Because of this, the beer was nicknamed "hazy" and the brewers were often called "lazy."
However, there's a reason why the beer looks hazy. In order to decrease the bitterness to make way for the juicier fruity notes, the brewer increases calcium chloride. Doing this also gives the beer a creamy-like texture.
Most hazy IPAs, such as Bell's Official Hazy IPA, are also brewed with wheat and oats, which contributes more to the creamy texture.
But what really makes an IPA "hazy" is when the hops are added. First, brewers use specialized yeast in order to maximize the fruity notes.
Then, hops are added twice: early during the fermentation and late during the boil. This helps the yeast interact with the hops, taking out the fruity and citrus characteristics as opposed to the bitter ones. When the hops are added at the end of the fermentation, it helps enhance the aromatics.
The Taste

The description on the can says, "pungent American hops combined with wheat and Pilsen malt result in a smooth, aromatic, juicy IPA."
Usually, I don't agree with the descriptions of the product. However, this one is pretty accurate. The first thing you taste is the hops. This beer is dry-hopped with Citra, Mosaic, Amarillo, Azacca, and El Dorado Hops.
However, it's not completely bitter. After the bitter hops hit you, you get a slightly fruity taste. The description states it has tropical notes, which you can definitely taste, but it also states there are peach notes. I can slightly taste the peach as an aftertaste, but the tropical notes are definitely in here.
Even as a Hazy IPA, it doesn't leave a strong aftertaste as most IPAs do. The malt and wheat definitely make this an easier drinking beer, one that you can drink over and over again.
The biggest downside is the muted flavor. While hazy IPAs tend to level down on the hoppiness, they're usually full of complex flavors. Official tastes like an easy-drinking beer with more hops. I can appreciate the smoother, malty flavor. Then again, when I drink an IPA, I want to taste some serious flavor.
Appearance
Even though hazy IPAs are renowned for their cloudy appearance, this one is actually pretty clear. It has a beautiful golden orange-yellow color. Maybe it's the fact that it's not fully opaque that tells me this may not be as much of a true hazy IPA as I originally thought.
But I did compare this beer to the Icehouse my mom was drinking. Official was definitely more opaque than that beer, but I've seen hazy IPAs with better opacity.
Alternatives
While I do like Bell's Official for a relaxing beer to drink casually, I wouldn't recommend this one to an IPA connoisseur. There are definitely better New England IPAs on the market.
Hazy Little Thing by Sierra Nevada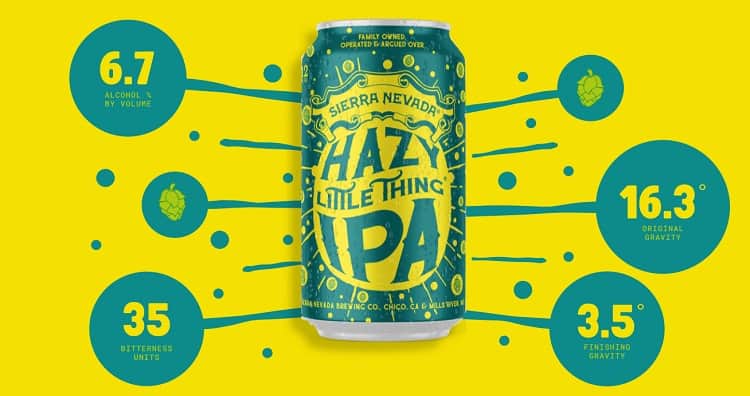 It might just be me, but Sierra Nevada makes the best hoppy beer. The same definitely goes for their hazy IPA, called Hazy Little Thing. Unlike Sierra Nevada's other beers, this one is very fruit-forward, which is very smooth with a modest flavor.
Mind Haze by Firestone Walker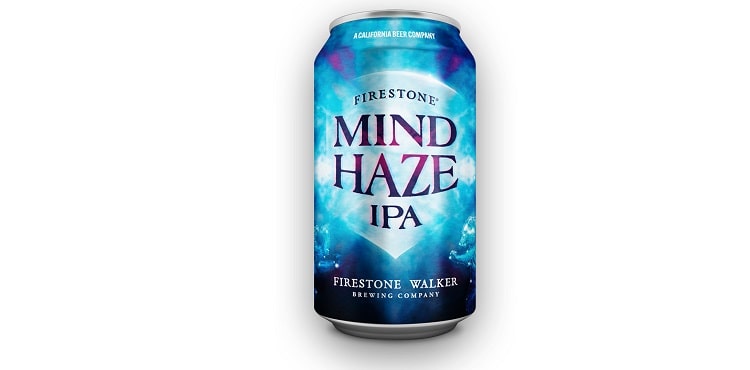 Sure, what can a California-based brewery do for an East Coast IPA? Well, Firestone definitely took the classic hazy IPA and took it a step further. It holds the best of tropical juiciness with the perfect amount of hops, resulting in a fresh beer that's perfect for a summer day.
Hop Skull #14 and #15 by Coppertail Brewery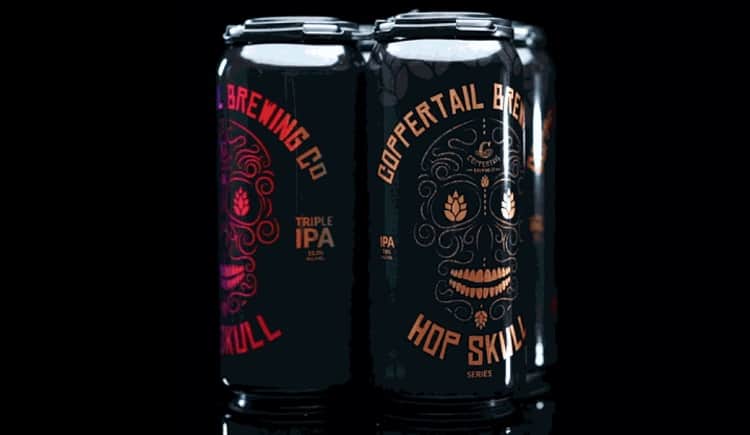 Okay, first I have to express my love for Tampa's Coppertail Brewery. This is one of the most underrated breweries from the Sunshine State and everything they produce is delicious. I show so many out-of-towners this brewery and everyone loves it.
Coppertail has two New England IPAs: Hop Skull #14 and Hop Skull #15. They both feature a complex hops profile with unmalted wheat and oats (though #15 has naked oats). #14 has definite citrus notes, while #15 is ideal for those who want more of a hoppy punch.
FAQ
Question: How Many Calories Are in Bell's Official Hazy IPA?
Answer: One can contains 190 calories and has an ABV of 6.4%.
Question: Are Other Bell's IPAs Popular?
Answer: Official isn't the only popular Bell's IPA. Actually, their Two-Hearted Ale is one of the most top-rated IPAs in the world.
Question: What Are the Best IPAs?
Answer: This list will differ for everyone, but here are my personal favorites:
• Jai Alai by Cigar City Brewing
• Free Dive by Coppertail Brewing
• Moralité by Dieu du Ciel
• Fashionista by Avante-Garde Brasserie
• Ruination by Stone Brewing
• Samuel Addams Rebel IPA
Question: Which IPA Has the Highest ABV?
Answer: The IPA with the strongest ABV goes to BrewDog for their beer Sink the Bismark. At 41%, this IPA isn't for the faint of heart. It's an imperial IPA with plenty of hops. With this insanely high ABV, you'll want to sip this beer rather than chug it.
Question: What Was the First Hazy IPA?
Answer: The Heady Topper by The Alchemist is the first hazy IPA. The beer gained a cult following for its unique style and taste. Since The Alchemist is based in Vermont, the beer style gained the name New England IPA. Because of its opaque appearance, it also gained the nickname "hazy IPA."
Question: Why Are Hazy IPAs Popular?
Answer: Hazy IPAs are mainly popular because they offer diversity to the typical IPA style. I personally love IPAs but let's face it, most of them taste the same. Hazy IPAs are a unique taste on this classic style, attracting both IPA connoisseurs and maybe those who aren't crazy about this style of beer.
Most breweries are starting to produce hazy IPAs. But you'll still see traditional IPAs as well as other favorite styles, such as stouts and lagers.
Question: Should I Only Drink Hazy IPAs?
Answer: This depends on your preference. Many people prefer their IPAs to be hoppier while others don't like that bitter flavor. We suggest you try drinking both styles to understand your true preference.
Question: What's a Double IPA?
Answer: The best way to think of a double IPA is they double the hops. However, more malt is added to these beers to balance the flavor, which is also why they're commonly called Imperial IPAs. The result is a complex flavor — double the hops with malty tones. Because of the maltiness, the ABV increases.
Question: Why Do People Like Double IPAs?
Answer: Everyone likes double IPAs for different reasons. Some love the hoppier flavor while others simply like the higher alcohol content. I'm a fan of super bitter beers, personally, which is why I love the double IPA style.
Question: What Are the Best Double IPAs?
Answer: Again, this list will vary for everyone. The best double IPA I've ever had was the Stone Ruination Double IPA. Some other good ones include:
• Cigar City Florida Man Double IPA
• Samuel Addams Rebel Rouser Double IPA
• Stone Unapologetic Double IPA
Question: Do Double Hazy IPAs Exist?
Answer: They do! They're also called Imperial New England IPAs. "Imperial" means the beer is brewed with more malt. This not only results in a stronger flavor but also has a higher ABV. However, they also hold some of the classic qualities of a hazy IPA, such as the opaque appearance and smoother taste.
The Final Verdict
For true IPA drinkers, this might be a relaxing beer to drink when you plan on chugging a few with friends, but not one to truly sit back and appreciate the flavor. That doesn't make it bad, but it definitely didn't live up to my expectations.
At the same time, I have to think of the typical drinker who can't tell a hazy IPA from a West Coast IPA or even a double or imperial IPA. The average drinker may not think this is a casual beer. So if you're not a normal IPA drinker, Official is a good introduction to the style.
Are you curious to learn more about IPAs? We have a whole guide available for you.