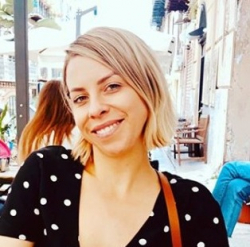 Latest posts by Jodie Chiffey
(see all)
The Hazy Little Thing IPA has bold hop flavors making it a great session drinking beer. A classic NE-style hazy golden color IPA, it provides a delectable taste with each sip.
A refreshing taste of tropical fruit with a hint of pine, this beer is a no-brainer for those who love their beer mild and flavorful. The intense taste of hops is consistent from start to finish, making this IPA one of the best ones from the Sierra Nevada Brewing Company. Continue reading our Hazy Little Thing IPA Review and Guide to find out more.
Key Features of Hazy Little Thing IPA
Flavor: Citrus, intense taste featuring mango, grapefruit, and tangerine flavors
Color: Bright Orange with a white foam head
Aroma: Rich aroma of tropical and citrus hops
Mouthfeel: Watery
Bitterness: Low but noticeable
Alcohol Content: 6.5% – 6.7%
What Does Hazy Little Thing IPA Taste Like?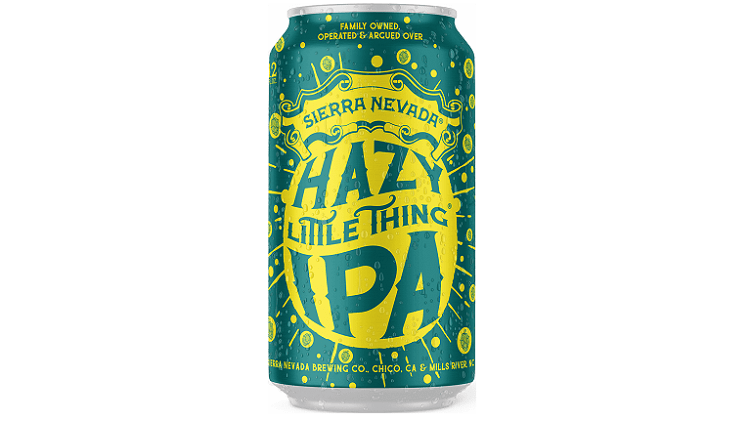 The Hazy Little thing IPA combines a great choice of malts, yeasts, and bold hops. The taste of this beer is slightly complex, with a tinge of pineapple, malt sweetness, and bold tart tropical hops.
Despite all the intense flavors, the beer is mild and great for casual drinking. Adequately carbonated, the Hazy Little Thing IPA has lots of juicy citrus with hints of suitable tropical fruits to make it an instant daytime classic.
The Color
Hazy Little Thing has a bright, beautiful orange-mandarin color with a lovely bone-white foam head. The haze this beer contains can easily be considered a New England IPA beer; however, there is still some light streaming through the murky beer.
The scent is a mix of tropical fruits with a hint of bitter pine woods with evidence of malt sweetness.
Easy to drink, the Hazy Little Thing is aesthetically pleasing and satisfying to drink. The golden yet hazy liquid has got a charm of its own.
The Ingredients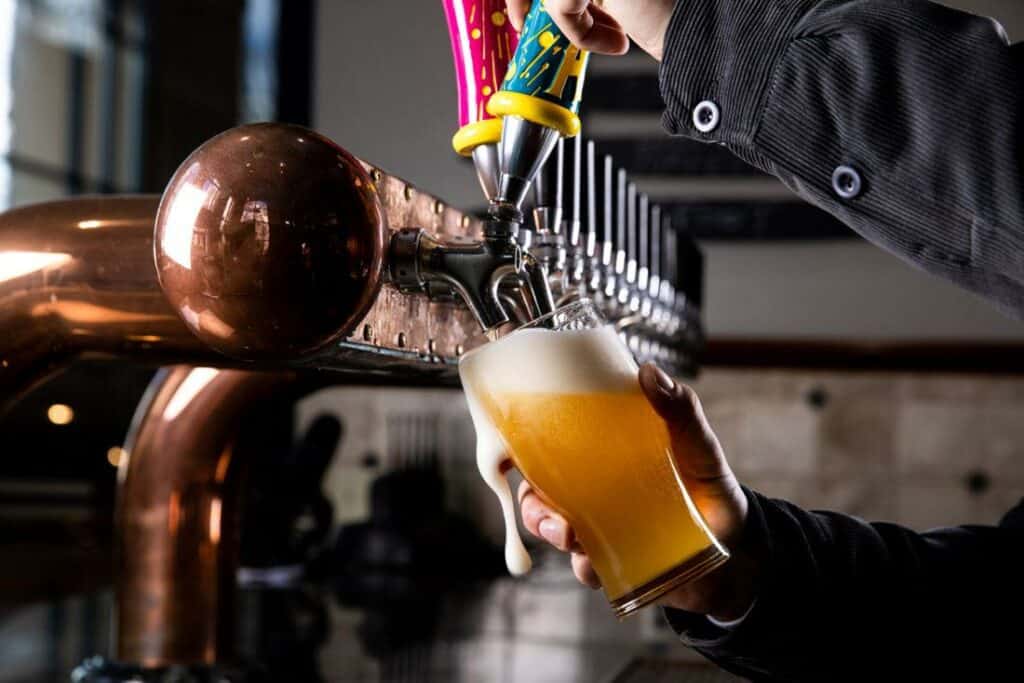 Water
Water is an essential ingredient of any beer brewing procedure. It is responsible for the taste of beer as the alkalinity/acidity (the pH of water) identifies and decides the bitterness to sweetness ratio of Hazy Little Thing IPA.
Hops
The Hazy Little thing IPA is a combination of several bold hop varieties. With a good selection of hops, the beer can stay frothy and fresh for a long time.
Moreover, the hops are also responsible for the fragrance and the taste of the beer. The hops used in crafting Hazy Little Thing IPA are Citra, Magnum, Simcoe, Comet, Mosaic, and El Dorado.
Yeast
Yeast is believed to be required for efficiently breaking down glucose particles into alcohol and CO2 in all beers, whether Hazy Little Thing IPA or any other. This beer is fermented with ale yeast, using the finest fermentation techniques.
Malt
Malt is the yeast's primary carbohydrate source, as well as a sugar and starch supply. It is the backbone of the beer industry. This beer is crafted by using Munich, Oats, acidulated, and two-rows Pale malts. They are used carefully and efficiently while crafting the Hazy Little Thing IPA beer.
The Fermentation Procedure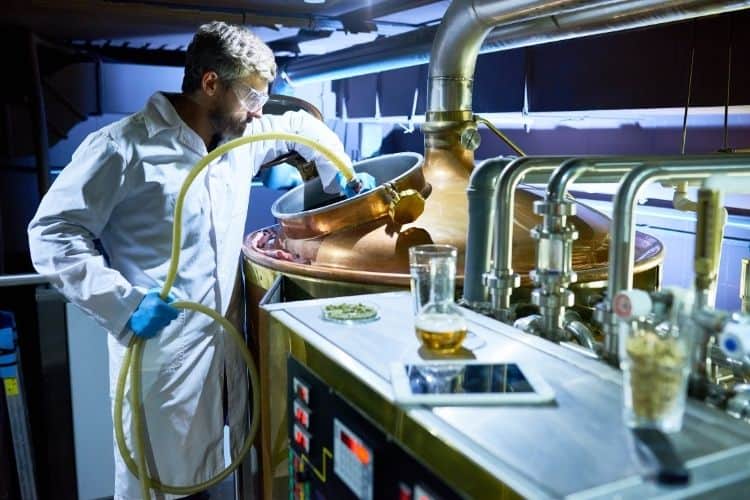 Every beer has a taste of its own. The liquid obtains its absolute taste during the fermentation procedure. As doable as it may sound, the fermentation procedure is complicated yet crucial to brewing the beer. It is an essential phase in the brewing process since it determines how the beer will appear, taste, smell, and feel.
The Hazy Little Thing IPA by Sierra Nevada Company follows efficient and unique fermentation strategies. The fermentation process of Hazy Little Thing IPA starts like any other beer. It usually takes between a week and two to be fermented.
The wort is put into a fermentation vessel previously inoculated with yeast to begin the process.
Once the fermentation of Hazy Little Thing IPA has already started, all sides of the fermenter are filled to prevent air from entering. However, if the machine's apertures aren't adequately sealed, outside air will likely enter the fermenter and infect the yeast.
As the fermentation progresses, the yeast begins to settle down in the fermenter. When the beer is at its most fermented, it is checked to see if all of the yeast has gathered on the bottom.
After the Hazy Little Thing IPA beer has finished fermenting, the yeast is removed and extracted to be utilized in future fermentations. It can be used as long as the remaining yeast does not mutate and develop an unfamiliar taste.
The next step is to determine the amount of alcohol in the sample. The alcohol concentration is determined when a certain gravity level is obtained following fermentation. If the hazy little thing IPA beer has adequate alcohol content, the long vent vessel that produces CO2 is closed.
The fermenter has absorbed all of the carbon dioxides now that the vent tube is closed and packed. This begins to build up pressure in the beer, and carbonation is introduced to the fermenter.
When the Hazy Little thing IPA reaches the final stage, though, extra carbonation is added. After the beer has been carbonated and the fermentation process is complete, it is allowed to rest.
After the liquid has cooled, the leftover yeast settles, collecting and storing it for future fermentations. Other solid particles, such as unwanted protein, are removed from the solution during the chilling step.
As the fermentation process nears completion, the Hazy Little Thing IPA is transferred from the fermenter to the filter, where it is settled and chilled. After completely cooling the beer down, it is shifted from the filter to the bright beer tank, kept until more carbonation is added to it manually.
Through a porous stone, required carbonation will be induced to the beer to make it more consumable. This is the last beer Hazy Little Thing fermentation stage, as the liquid is then sent off to be stored in the packaging bottles and be kegged.
Hazy Little Thing ABV (Alcohol by Volume)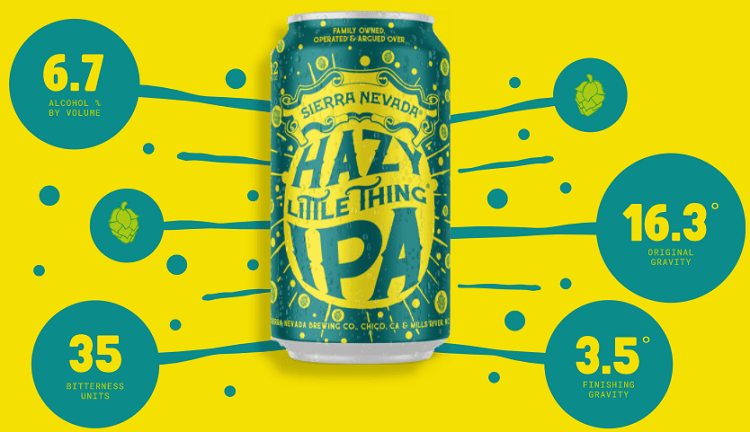 The Alcohol by volume of Hazy Little Thing IPA is between 6.5 to 6.7, which is relatively moderate compared to other IPA beers. It's described as the ideal beer for satisfying your tastebuds, leaving you with a great aftertaste and a nice feeling! The IBU of this beer is 40, which is reasonably satisfactory too.
The Bottle Packaging
The Hazy Little Thing IPA comes in quite handy, sleek bottles and cans. The incredible golden hazy pour is stored in convenient cans and bottles. They come in the packaging of 6, 12, and 24 packs, making them easy to carry and shift from one location to another.
Where to Purchase Hazy Little Thing IPA?
You can get your hands on this delicious beer from any corner of the world. Being one of the best-selling beers in the United States, it is available everywhere in stores and online.
You can buy it from retailers such as Drizly, Total Wine, Hop culture, and Craftshack. Moreover, you can look for the Hazy Little Thing IPA in big stores like Tesco or Walmart.
How Did the Hazy Little Thing Brewery Begin?
The story begins with John Kimmich back in 2003, in Vermont. This alchemist introduced the 'heady topper' beer. The beer became recognized as an original hazy IPA and gained a prominent following.
Where is Hazy Little Thing Brewed today?
Everybody's favorite beer Hazy Little Thing IPA by Sierra Nevada Brewing Company is distributed in the USA and other countries. Its tasting room, as well as its headquarters, are situated in Chico, CA.
Pros and Cons of Hazy Little Thing IPA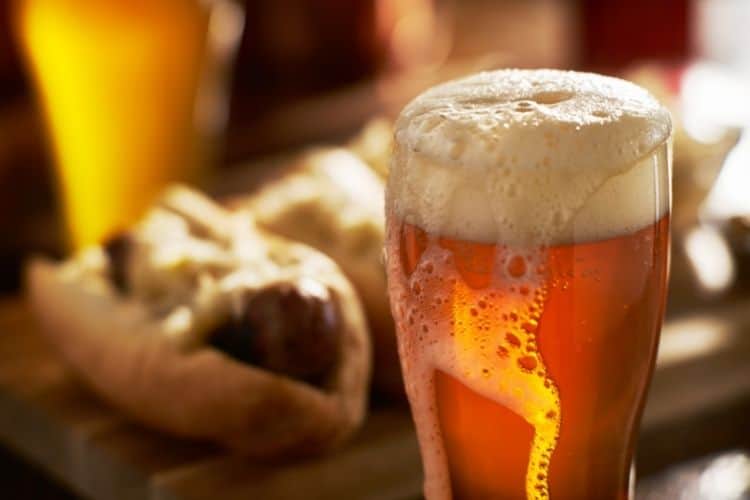 Pros
Very flavorful with a noticeable taste of bold & refreshing hops
Very smooth and foamy in texture
Decent alcohol by volume
Low but sufficient bitterness
Citrus laced for a good aftertaste
Cons
Tastes slightly watery at times
The taste is a little underwhelming when compared to the smell
Additional Sierra Nevada Company Products
Wild Little Thing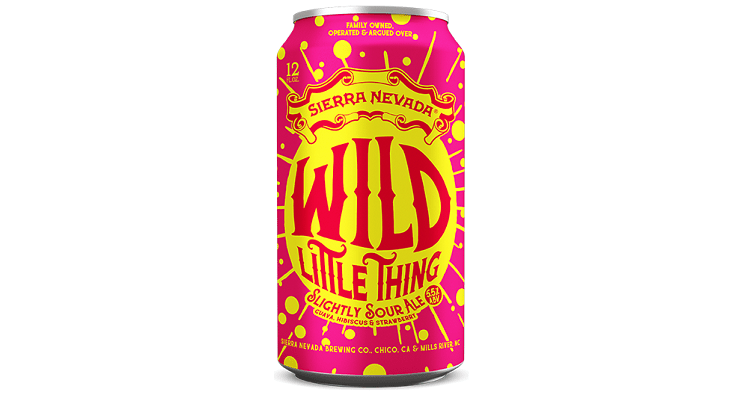 Guava, hibiscus, and strawberry provide fruity-sweet depth and a vibrant flash of color to the Wild Little Thing. This is a good beer to have during the day as it has just the proper smack of acidity to keep you feeling fresh and fine.
Big Little Thing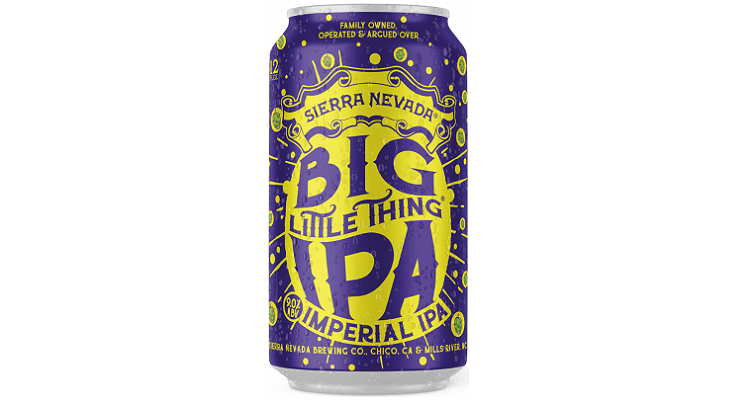 Big Little Thing features a rich malt body, controlled sweetness, and tropical hop aromas of mango, grapefruit, and tangerine. This Imperial IPA-style beer pairs well with grilled meats. Grilled meats, salmon, and game are all excellent choices.
Fantastic Haze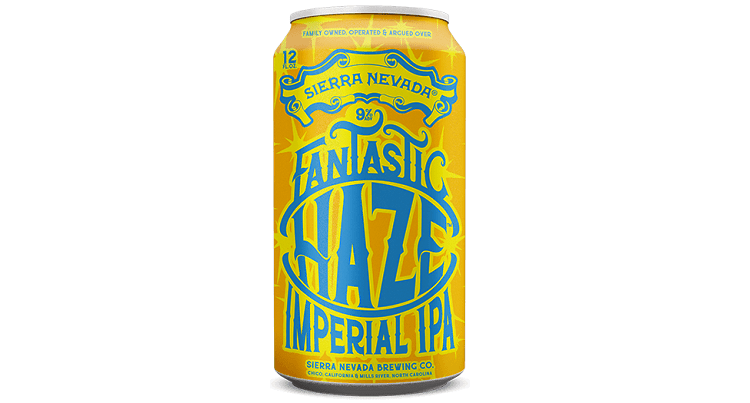 As fantastic as the name of this beer sounds, it tastes just as good. Fantastic Haze is the perfect fit for those who admire big juicy hop bursts. Made from a combination of 5 great hops and loads of barley, the Fantastic Haze IPA offers juicy tropical flavors and fantastic fruit flavors.
Hazy Little Thing IPA Alternatives
Interboro Premiere IPA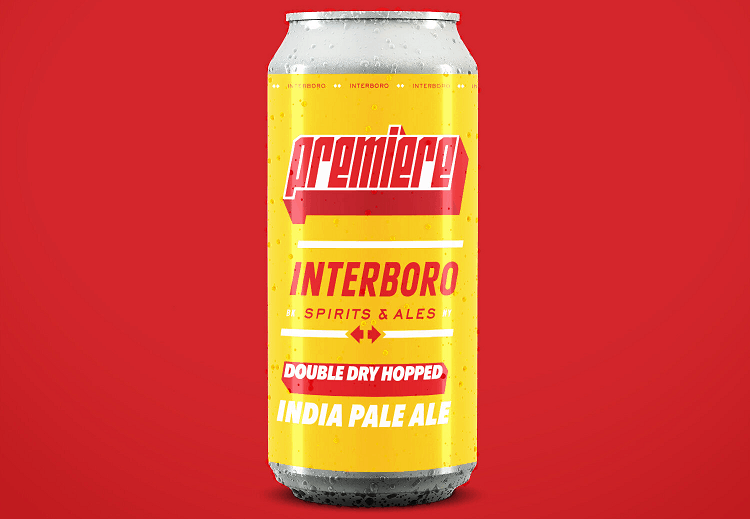 Interboro Premiere is a hazy yellow IPA with tropical and citrus aromas. This IPA is brewed exclusively with Vienna and Pilsner malts. This beer is a light and refreshing beer double hopped with Mosaic hop dust pellets.
La Folie Sour Brown Ale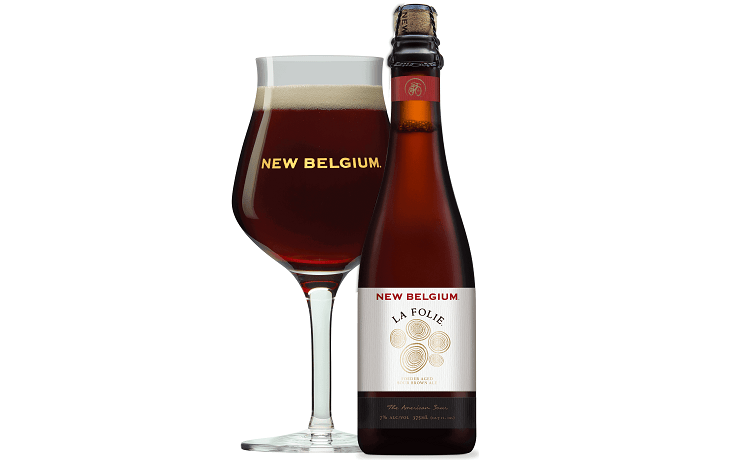 La Folie Sour Brown Ale is one of the best beers by the New Belgium Brewing Company. Green apple, cherry, and plum-skin aromas abound in La Folie, which is crisp and acidic.
The mouthfeel of this rich ale will make you good, and the silky finish will make you grin. This beer is the best fit for those who love a good beer hit with a tangy, sour flavor.
Barrel-Aged Narwhal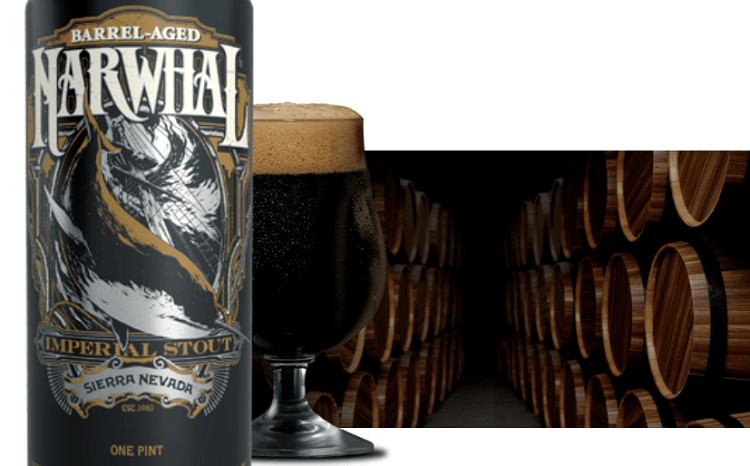 Barrel-Aged Narwhal is a rich, black Imperial Stout that has been matured in Kentucky bourbon barrels. This robust stout is black as midnight, with flavors of chocolate and espresso tempered by undertones of vanilla and toasted coconut from the wood barrels.
Frequently Asked Questions
Question: Is Hazy Little Thing A Good Beer?
Answer: The Hazy Light Thing IPA is crafted from the finest ingredients using the most effective fermentation techniques and brewing strategies. Not only does it taste good, but since it's a mild beer with moderate alcohol, you will be able to reap the benefits of it with moderate consumption.
Question: What are the Hops Used in the Making of Hazy Little Thing IPA?
Answer: There is a variation of bold hops utilized to craft the hazy little thing IPA. Hops such as Citra, Magnum, Simcoe, Comet, Mosaic, and El Dorado are combined and mixed to give this beer a delicious taste and a pleasing fragrance.
Question: Where is the Sierra Nevada Brewing Company located?
Answer: The headquarters of the Sierra Nevada Brewing Company is located in Chico, CA. The company is considered the longest-running craft startup in the United States of America.
Question: How Much Alcohol in Volume is There in the Hazy Little Thing IPA?
Answer: The Hazy Little Thing IPA has 6.7% alcohol by volume. This golden yet hazy and well-balanced IPA is slightly bitter with a medium body, moderate carbonation, and a crisp finish! This fine brew also has a super low IBU rate, which is only 40.
Question: Is the Taste of Hazy Little Thing IPA Bitter?
Answer: Although the IBU of Hazy Little Thing IPA is comparatively low, there is still a good amount of bitterness. The flavor is pretty light with hints of citrus and herbal tea; however, it gives a break to all those who emphasize getting IPAs inclined towards a sweeter side.
Hazy Little Thing IPA Review: The Bottom Line
The Hazy Little Thing IPA is a juicy, citrus-scented beer that is delicious and easy to drink.
Created with an array of ingredients, the Hazy Little Thing IPA has got you covered when you need to have a good time. Though the taste could be a lot richer, it's safe to say this is a beer that can satisfy your tastebuds.