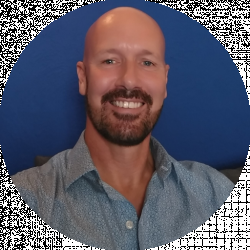 Latest posts by Jason McLay
(see all)
Asheville is the largest city in Western North Carolina and has more breweries per capita than any other place in the US. The vibe is similar to Boulder, Colorado, and Austin, Texas; open-minded, respectful of nature, relaxed but highly conscious, and values beer almost as much as coffee.
I find it curious that the states with the most craft breweries often correlate with states with the most active people. I don't think beer makes people more active, but active people love beer. It's the adult electrolyte. OK, Don't quote me on that!
Choosing the Top 5 Best Breweries in Asheville NC
It would have been easier to choose the top 20. There are so many excellent choices here. How can I narrow it down? There are some very popular and very successful brewers here. I will give them a brief shout-out in the next section, "Worthy Mentions."
However, for my top 5 list, I am looking for the smaller brewers seeking their foothold in the competitive Asheville market. I am choosing breweries with beer flavors that push the envelope and give us something new. This top 5 beer review is looking for the wild side.
I leaned on three friends in the area to see what they thought as well. However, that did not help much. Pick any three people anywhere, and you will likely get three different opinions. We finally agreed on the top 5, and they reported on their experiences to me. 
Bottom Line Up Front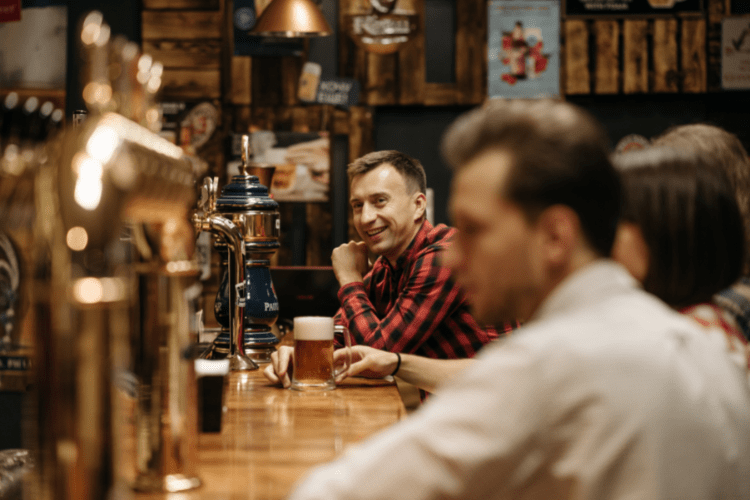 The North Asheville Brewing Company packs a lot into its venue. Overall it's my top choice because you easily spend a couple of hours and just have some fun. Leave the kids at home, leave your work behind and let the relaxation begin.
My Top Picks
Asheville Brewing Company – Who has comedy, movies, game night, amazing pizza, and beer? The North Asheville brewing company, that's who. Yes, you can watch the entertainment from the comfort of your table while eating great food and some amazing craft brews.
Bhramari Brewing Company – The atmosphere is casual, the beer eclectic, and the food is divine. Try The Good Fight, Sour Pale Ale with some Greek Fries. Sound weird? That is Asheville's motto. "Keep Asheville Weird" You're going to love weird.
Dssolvr – What's better than "weird"? How about Surreal. Dssolvr Brewery says all its beers are "brewed until surreal." The flagship Kolsch is called "Thank You for Existing" and features a smiling alien on the can. I think they nailed surreal but don't fear — the beer is surREAL good.
Burial Beer Company – Let's get deep — deeply buried in some of the longest beer names you have ever seen on a label. For example,

The Ostensible Realities of Fanatical Unforgiveness

, Imperial Stout, or

Only Then Shall You Truly Exhibit The Symptom of Death.

Get the story below.

Gingers Revenge – Time to lighten things up. What's light, bright, effervescent, and in some cases, pastel in color? It's Ginger beer. They have created four year-round delightfully refreshing ginger beers that also pack a bit of a spicy bite. It's 10 min North of beer central, but I think you will find it worth the journey.
Worthy Mentions
I am only going to offer brief mentions here. These are amazingly successful brewers, and you will love the tours and the flavors they offer. They are well past the "newbie" phase. They are well-recognized favorites. Please check them out. I will link all the names to the websites in no particular order.
Now, let's have a look at the top 5 brewers that like to live on the edge and bring something fun and different to the bar top.
The Top Five
Asheville Brewing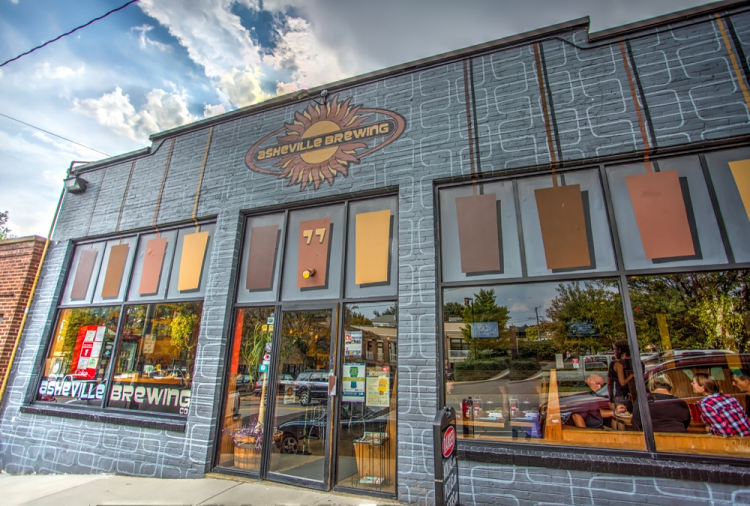 With three locations to meet your thirst, Asheville Brewing hits our search for uniqueness in 3 ways. First, they certainly have creative brews. Second, They have a 150-seat dine-in theater (comedy and movies). Third, they are throwing some amazing pizzas that are as mouth-watering as the beer.
Most of my "lists" are not in a particular order because everyone deserves a fair chance. I am making one exception today. Of my top five, this is the top one. The food, the beer, and the entertainment; It's just what the doctor ordered for a stressful day.
Let's start with some beers that are uniquely Asheville Brewing. Do you like ginger? Then you will undoubtedly enjoy Ginger The Llama. Refreshing and spicy all at once.
Peruvian ginger is bold like the Andes mountains of Peru, and at 4.8 ABV, you can still hop up the mountain like a Llama without tripping over a boulder. This beer is meant to cool and refresh yet not knock you out before a great movie at Asheville Brewing.
Asheville celebrates pride month in June with Brewnicorn. Sporting a strong unicorn with a rainbow label to say, Love is Love no matter who you love.
This American-style wheat Ale is brewed with raspberries and blueberries, showing that berries who love berries are a great combination. Ale is a nicely balanced beer, and the berries add just a bit of tartness and sweetness—an excellent summer refresher. Happy Pride!
The list is vast, and your tastebuds will be curious about them all. Check out all the brews at the three locations. There is so much to explore.
I told you the pizza is crazy good too, right? Look at this pizza selection from the Merrimon Avenue location. Check out the "Magic Dragon" and the "Hot, Sexy Mother Clucker!" Pizza and beer are amazing parings.
Movies, and Trivia, and Comedy, OH MY! You need to visit the Now Showing part of the website to see what will be showing when you visit. Just scroll down a bit to see all that is upcoming and purchase your tickets in advance.
So, as I said earlier, this is just what the doctor ordered; "Have two pints, a pizza, and some entertainment. Don't call me in the morning. You will be just fine!"
Pros
Great menu of food as well as beer

Nice variety of beer, including some nitro selections

Publicly states "LGBTQ friendly" and made a special pride brew too
Cons
Flights are not available

Street parking and occasional long wait times due to limited seating at some locations
Bhramari Brewing Company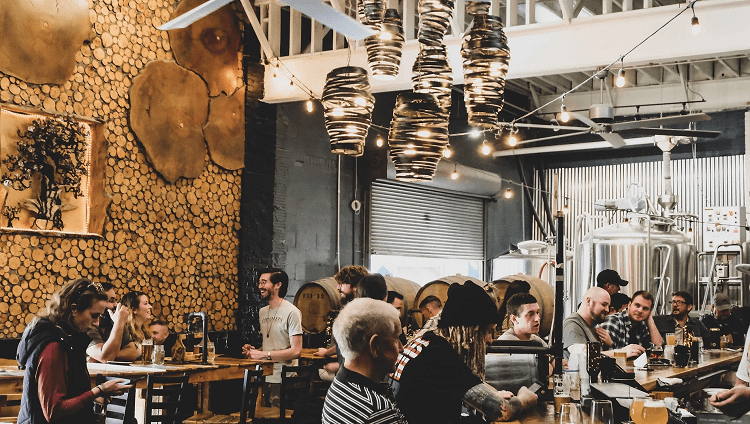 Their about page is short, but I feel they nailed a few things on the head, and I want to quote a portion of it directly.
"Bhramari Brewing Company was dreamt up to be a creative collection of artists sharing their knowledge with each other to build something bigger than any could build by themselves, and the reality has become even better than the dream!… we at Bhramari Brewing Co. want to always create what inspires us so that you might be inspired as well…."
Indeed, they have done a great job. Let's have a closer look at some of the creative beer can designs, crafty beer flavors, and cleaver names they have used in their beer line.
Here is a clever Easter beer called the Chubby Bunny. It is a sour Ale w/ Peeps, Marshmallow, Jelly Bean, & Vanilla. I'm not too fond of any of those things, ha ha ha, but I LOVE that they created this fun beer.
The can is so cutely designed you would think it was a kids' drink, but this is adults only at 6.0% ABV. You may be hopping around the bar if you have too many.
I like this one too. The message alone should lift your spirits. Who would not love to order some "Live, Laugh, Love"? This is an India Pale Ale at 6.5% ABV.
The artwork on the can is beautiful. It's an Indian woman adorned with — mmm, I don't know, really, but I cannot stop staring at it and seeing something new. A picture is worth a thousand words, so – I will let it speak for itself.
Now, this is a cleaver purchase on the menu, "Buy the staff a round." I love their boss. You can even add this to the cart if you are shopping online. You are sure to be remembered for such a generous gesture!
Be sure to check out the food menu. There are plenty of traditional choices like burgers and fries, but there is some fun eclectic stuff too. The Greek Fries look delicious, and the Grilled Cheshire Brat Kathi is a brat that blends the flavors of at least three countries.
Pros
Excellent menu of traditional and unique foods

The sours are particularly admired at this brewery

Flights are available for sampling
Cons
Customer service has had mixed reviews

Long waits during prime hours
Dssolvr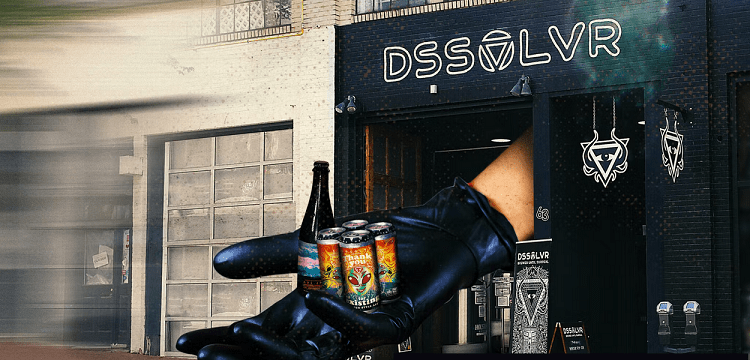 The scene is a bit bohemian/stoner from the outside, but inside it's very clean with some wild murals on the walls. Don't let it scare you away. I do believe these aliens are friendly.
The Dssolvr brewers are super interested in the world of fermentation, including Wines, Ciders, Meads, and more. So if you are looking for a place where the outer cosmos meet the inner cosmos, this is your brewery.
The Dssolvr "ABOUT" web page states, "It's our forever quest to bring you the most SURREAL offerings we can craft…."
The artwork on their cans is fun and nicely done. You can catch a glimpse or two on Google, but you won't see it on the online menu from Dssolvr. They are a great conversation piece at parties. You can also see a few on their blog page.
What strange brews have we here? Let's start with the "Friends Long Absent," a Fruited Gose with Kiwi, Mando, Prickly Pear, Salt, and Coriander. Light and bright with a touch of green and a 5.8% ABV. Another truly eclectic taste is the "Tone Death," A blended imperial breakfast stout.
This is a barrel-aged stout, aged 18 months in a Heaven Hill Bourbon barrel and conditioned on Oreo Cookies, Coffee, and Marshmallows. This deeply rich stout has an 11.7% ABV.
For those interested in the ever increasingly popular hard seltzers, check out the "For Your Hell(th)," a collaborative effort with another local brewery. This hard seltzer bubbles up the aroma and flavors of pineapple, elderberry, and cucumber and has a hardy ABV of 6%.
This is purely a drinking establishment. There is no menu for food or snacks. Want to bring your dog? According to Dssolvr, "Pups are allowed!
As long as they are on a leash and well behaved, we'd love to have them!" Can you bring kids? The reply from Dssolvr is, "Kids are allowed! As long as they are on a leash and well behaved, we'd love to have them!" LOL!
Pros
Casual and relaxed. Not likely to see a suit and tie here

Inside and outside seating

Some unique Barrel-aged beers at a reasonable price
Cons
No flights, No Samples. You can ask for recommendations

No food
Burial Beer Company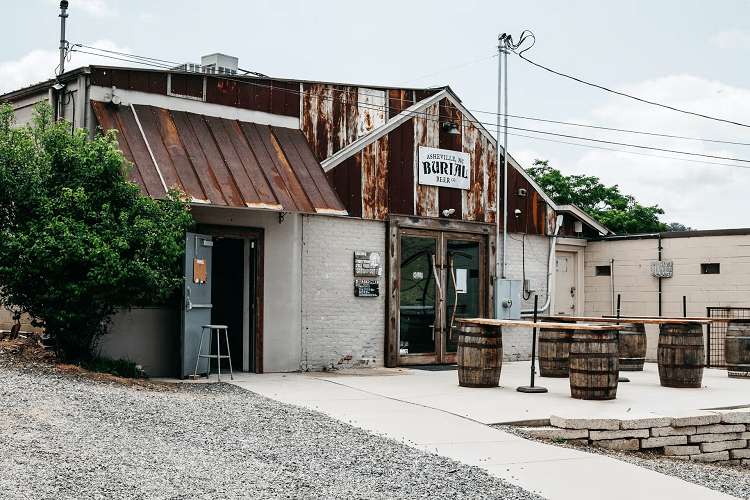 Well, if you thought Dssolvr was a little on the wild side, buckle up, buttercup; Burial Beer will take you to a new dimension.
Two of the three founders come from New Orleans, and the name Burial was inspired by the city. New Orleans has inspired many twisted stories from the dark side but also has a lighter side that loves celebrating and infusing new life.
It's only natural then that we find this in Burial's mission statement: "Burial's mission is to innovate and elevate with intention in the craft beverage and hospitality industries. Embracing an intentional, revivalist approach…."
The only thing buried here will be your stress, and you will leave revived. The labeling is dark and even intimidating, but the stories behind the longest beer names I have ever seen usually lead you on a path to something much lighter than what you would first imagine.
Take the, Walking Through the Abyss Into Nonsequitur. This Imperial Stout with Hazelnuts, Decalf Coffee, Toasted Coconut, Cinnamon, and Vanilla bean is barrel-aged, creating a taste of malted milk, mounds bars, vanilla, Nutella, and coconut cream topped tiramisu.
That was a mouthful, and so is this Stout. The story behind the name is, in short, 'walking through the emptiness of hardship and confusion, a clearer light on the answers rests within your own mind.' It's kind of like fortune cookie beer.
Let's take a look at another. Curious Interactions with Cognitive Dissonance, an India Pale Ale. This is a double dry-hopped pale ale with hops of Citra and Mosaic from Oregon and Yakima Valley Mosaic from Washington.
The stories are cryptic. You can read the full story on the website. In short, 'the path ahead is uncertain and may be paved with unpleasant moments. We only know our past and reflect with bitterness and or gratitude. The future remains uncertain.' I paraphrased for simplicity.
The names and the artwork on their labels are as unconventional as their beers. I love unconventional, so this lands Burial Beer Company in my top 5.
There is a food menu—a standard fair of bar foods from salads and fish tacos to burgers and pulled pork sandwiches. I hear the mushroom grilled cheese is a hit.
By the way, the South Slope location has a small, unassuming street presence. Think of it as a speakeasy. At first glance, it looks like a shack. Once you are in the door, you will find it's a long building with more seating options in the back.
Pros
Plenty of seating inside and especially outside

Some crazy barrel-aged flavors that are great to explore

Food available on site
Cons
No flights

Street parking but not hard to find
Gingers Revenge

OK, time to get in your car or cab. We are going to journey north of downtown for about 10 min by car to visit Ginger's Revenge. I am not sure why they choose the name Ginger's Revenge. It could easily be Ginger's delight for the vibrant flavors and colors.
However, let's face it, Ginger's Revenge sounds like more of a challenge you must try. Maybe the Revenge is the spicy ginger heat, or perhaps it's the ABV that indicates that this is a beer that comes with a bite.
This is not hops beer. This is a fermentation based on ginger root. The process of making ginger beer is naturally gluten-free. It's also a great alternative beer for those who are not fans of hoppy or wheat beers. The flavor is a little lighter, like a cider.
There are four year-round ginger beers: The Original, Hibiscus Lavender, Cranberry Herb, and Lime Agave. If you scroll down just a bit on the core-beers page, you can also see some of the rotating seasonals like the Fall flavor of Pear Rosemary or one of the Spring flavors like the Pineapple Jalapeño. The rotating seasonals are worth waiting for.
The Original is made with Peruvian dinger, cane sugar, grapefruit juice, and habañero pepper. Ohhhhh, so smooth but with a little heated kick. It's uniquely bubbly, fragrant, spicy, and has a 5.2% ABV.
The Lime Agave is also a regular hit as it is Ginger's take on a Moscow Mule with lime juice and agave nectar.
On-site, there is also the possibility to have a drink created for you by the mixologist, like a Ginger-Blood Orange Mimosa or a Ginger Grapefruit cocktail. Simple recipes they can share with you to serve at home too.
One thing to note, even though this product is bottled and has a decent alcohol content, it is preservative-free. This product needs to remain refrigerated. In addition to being preservative-free, these ginger beers are made with 95% organic ingredients. You can feel good knowing that this is a very "clean" alcoholic beverage.
Pros
It's more unique than cider and impressive to bring to a dinner party

It's organic and gluten-free

Ideal alternative for those who don't like traditional beer
Cons
Must stay refrigerated

The Chocolate & Orange Peel is only made once a year in the winter (sad face)
FAQ's
Question: What Asheville Breweries have Onsite Parking?
Answer: Gingers Revenge and North Asheville Brewing are the only two of the five that have onsite parking.
Question: What Asheville Brewery has the Best Environment?
Answer: Asheville Brewing North location has movies, comedy, game nights, and great pizza. I would recommend them for an overall good environment, especially for groups.
Question: Which Asheville Brewery has the Best Vibe?
Answer: They all have a good vibe. Part of the vibe depends on the people who gather there. Bhramari Brewing Company is easygoing, and the food choices are my favorite. They make great beer and food and have a higher customer service rating overall when you look at ratings from Google, Yelp, and Trip Advisor.
Ginger's Revenge is probably in first place for customer service reviews, but the food at Bhramari Brewing is the hook, line, and sinker for me.
Question: Is it Worth the Trip to go to Gingers Revenge?
Answer: It's only 10 minutes by car. For me, it is a yes. I love ginger beer. It should probably be your last stop of all of them. The ginger beer from Ginger's Revenge needs to stay cold. If the weather is cold, no problem, but if it's a warm day, it can alter the great flavor of the beer.
Question: Can I Get Sick from Ginger's Revenge Beer if it's not Refrigerated?
Answer: No, it's not likely you will get sick. Think of it this way. If you have sliced apples and keep them cool, they will last for a while, but if you have sliced apples and they are warm, they turn brown and lose that bright, crisp flavor. Because Ginger's Revenge has no preservatives, it needs to stay cold or lose its bright, crisp taste.
In Conclusion
Like I said in my "bottom line up front," Asheville Brewing Company offers a lot of bang for your buck. This would be my go-to place, depending on the movie or the comedian.
If I just wanted a beer and some truly tasty bites, my alternative would be Bhramari Brewing Company. I think their beer and food are just a tad more sophisticated for serious "foodies" that prefer something more unique than the rest.
Here's a list of the best breweries you need to visit if you are traveling to: