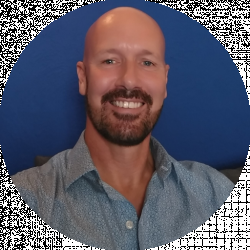 Latest posts by Jason McLay
(see all)
Beer is to Denver the way wine is to Napa. So it is no surprise that it has been dubbed "The Napa Valley of Beer" Colorado comes in second to California for most breweries in the country, and fifth most per capita, according to the Denver Microbrew Tour site.
Coloradans like to adventure with some of the best skiing, white water rafting, hiking, and beer-drinking in the US.
Denver is the host of the Great American Beer Festival. The festival serves over 62,000 visitors each year and features over 4,000 varieties of beer from 800 different breweries throughout the US. This broke the Guinness Book of World Records for the greatest variety of beer at a festival. It continues to hold the title today.
I lived in Denver for seven years, and it has been through so many positive changes. Among the best breweries in Denver are the great number of craft brewers that have emerged, creating so many fun places to gather. It's nice to have places to hang out in person rather than in a chat room on your phone.
Bottom Line up Front
The bulk of breweries are located in the downtown and lower downtown (LoDo) area. If you are here without a car and looking for a place to explore multiple breweries, this is the place for you. However, If you have a car or don't mind a cab fare, there are many gems just to the city's outer edge that are well worth a visit.
Cerebral Brewing is my favorite in today's top 5, and it lies at the outer edge of town. This is not the most aesthetic of today's choices, but indeed, it is the most creative and adventurous.
They are serious brewers with their own in-house scientist who works magic with the brewmasters. They are also amazing artists who have as much fun with their label art as they do with the customers. I hope it feels as "chill" to you as it did for me.
My Top Picks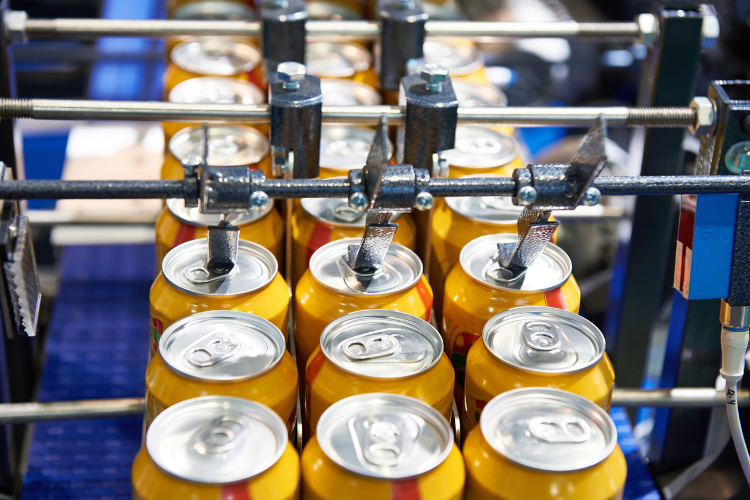 Tivoli Brewing Company – The most historical brewing company and most enduring. They survived prohibition, and after an extended closure from the worst flooding in Denver's history, they arose again.

The Great Divide – This is one of Denver's best-known craft breweries. What was once a one-man show is now a mass-producing independent brewery with many employees.

Blue Moon – Another, once upon a time small brewer is now producing its craft beer in mass. You can find Blue Moon in all 50 states, and it's now exported to Europe.

Jagged Mountain Craft Brewery – A great proximity to everything with some of the more edgy beers on our list. They are getting a lot of buzz about their flavorful sours. If you like sours, this needs to be on your list.

Cerebral Brewing – Last but not least, In fact, it is my favorite. It's nerdy, it's quirky, it's friendly, and it's delicious. This company cares as much about its community as it does about its beer. It is cerebral, and it is full of heart.
The Criteria for Choosing the top 5 Best Breweries in Denver
The criteria will be based on the popularity of microbreweries located in Denver, Colorado. This top 5 list is in no particular order, and really, you should try them all. Many of these breweries serve flights, so you can sample many types without losing all of your mental functions. 
There are many excellent smaller microbreweries that would be worthy of mention. However, some micro-mini breweries are still working through inconsistencies as they experiment to find that magic taste that will send them to the top of the charts.
We are keeping an eye on them as they develop. In the meantime, I will recommend some more established breweries with a more significant following.
As you wander the streets of the Mile High City, you will undoubtedly discover many additional gems. Brewers are popping up all over Colorado.
First up, a worthy mention.
Tivoli Brewing Company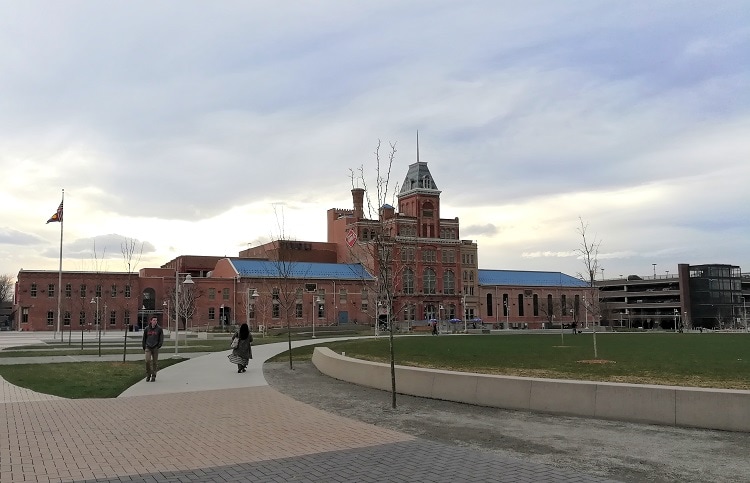 The Tivoli is the oldest brewing company in Colorado, getting its start in 1859 by a German immigrant named John Good. It survived prohibition selling low ABV beer, then returned to production in 1950, producing more than 150,000 barrels of beer, making it one of the largest breweries in the USA.
The brewery closed in 1965 after record floods caused historic damage to Denver. In 2012 after a significant renovation of nearly 4 million dollars, Tivoli re-opened and joined the micro-brewing community to create new unique flavors as well as some traditional recipes from the original Tivoli line.
You may find The Tivoli packed with college students when you visit. Why? Because not one but three colleges bought up the property around the Tivoli.
The University of Denver, The Metropolitan State University of Denver, and The Denver Community College all share what is now called the Auraria Campus. The Tivoli is the central meeting hub for the student union.
I graduated from the Metropolitan State University of Denver during the amazing remodel, but there was a different brewpub holding the space before the grand re-opening of Tivoli. I can attest that I did pass chemistry, biology, A&P, and Kinesiology while enjoying one well-deserved pint on many of my lunch breaks.
Here is the current list of what Tivoli offers these days. Big Daddy's is part of the Tap House and provides a simple menu of burgers, fries, wings, salads, and a few more.
Tivoli is still working things out. None of the beers ranked over a 4 out of 5. The best-liked is the Obscura Dark Mexican lager. In second place is the Mountain Squeeze Juicy IPA. Finally, third place was the Mile Hi Hefe.
While Tivoli is not yet at the top with other craft breweries, they are the oldest surviving company in the state. Stop in and enjoy a little history from Colorado's oldest brewery; it has persevered for 163 years.
Its located right across the street from the Pepsi Center, which hosts, at some point, nearly every well-known singer and band and is also home to the Colorado Avalanche hockey team. There is a lot to be said about the location.
Pros
Historic site central location

Located near the Pepsi Center and Convention Center

Choose from one of three colleges, and you could drink here every day (haha)
Cons
Pretty busy at lunchtime with college students

Parking is a challenge, but the Pepsi Center parking is across the street
The Great Divide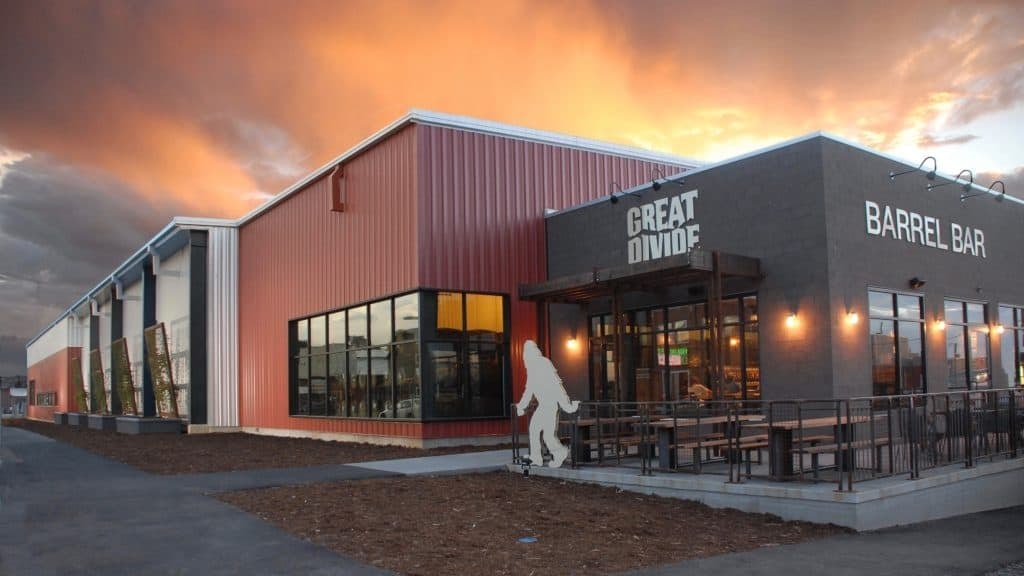 The Great Divide is located at 2201 Arapahoe Street, a great downtown location only four blocks from Coors Field, home of the Colorado Rockies baseball team. There are also three other locations.
This brewery was founded in 1994 by Brian Dunn. He was a one-man show when it all started. He was the brewer, the bottler, the advertising specialist, the seller, and the owner. Fast forward 28 years, now he has 4 locations, over 30 varieties of year-round and seasonal beers, and a new release of craft hard seltzers in 9 flavors — so far.
The Great Divide is one of THE most awarded independent brewers in the US and has been recognized as one of the top brewers in the world by RateBeer.com, Beer Advocate, and Top Rated Beers. Suffice it to say, you are bound to find something you like from this brewer.
My recommendation at most places is to get a flight of the beers you think you might like. Then if you hit that magic taste, go for a pint. If you did not nail it the first flight, simply "rinse and repeat."
There are plenty of traditional beers you are sure to like, but why not go bold. This is a brewery that likes to experiment and be bold. There are many thumbs up for the Strawberry Rhubarb on the lighter side. For Darks, if you are lucky enough to be visiting between January and March, you could order the seasonal favorite, The Coffee Porter.
Suppose you can't make it to Denver but are dying to try some of The Great Divide's offerings. They have a great beer finder app online. Type in your desired choices and enter your zip code, and you might just discover you can get a Great Divide Product near you.
Pros
Walking distance to all things in downtown Denver.

One of the largest varieties of beer choices in the Denver area.

Food Truck Vendors nearby offer some amazing food. The Great Divide allows you to bring food from outside into their establishment.
Cons
This location has limited seating. Finding a seat near game times at the Coors Field ballpark may be challenging.

Street parking only
Blue Moon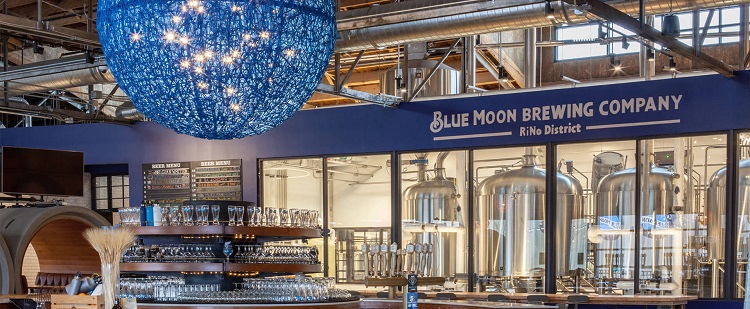 Yes, THAT Blue Moon. Many of you have likely seen Blue Moon in the craft beer section of your local grocery. It all started in Denver in 1995 while experimenting with a Belgian White Wheat Ale using Valencia Orange peel. That experiment turned their orange idea into gold.
Blue Moon is the number one craft beer in the US and is now distributed in over 25 other countries. So if you are in Denver, you owe it to yourself to see where Blue Moon was born over 26 years ago.
Located at 3750 Chestnut Place, Blue Moon is just blocks from the South Platte River trail, making it easy to go to after a nice walk or bike ride along the river. Plenty of secure bike racks are available out front, and there is ample parking for autos as well.
Experimentation got them to the top, and they continue to search for the next magic brew. When you visit Blue Moon Brewery, you can explore over 20 rotating craft beers. Some continue to return, and some have been retired for not making the grade.
If you have managed to arrive here and have not experienced the Belgian Wit that put Blue Moon on the map, you are in for some delightful surprises.
The first surprise is this is not a typical tart Belgian Wit. It's smoother and leans more citric. If you have not liked Belgian Whites in the past, I encourage you to try this one.
Secondly, you may recall that I mentioned that this Belgian White is brewed with Valencia orange peel, so your next surprise will be to see your glass served with an Orange wheel rather than a Lemon or Lime. It is the perfect garnish for Blue Moon's signature beer.
Thirdly, it is 5.4% ABV. This is a nicely balanced beer that won't knock you on your butt after two yet won't leave you without a nice buzz. It is a lovely bright beer that allows you to have a few on a hot summer day, and it will not put you to sleep.
Like the Great Divide, you may search for a local distributor in your neighborhood by clicking here. Outside of the brewery, there are currently only five beers available from the local grocers. These are The original Blue Moon Belgian White, Moon Haze Pale Ale, Mango Wheat, Light Sky Tropical Wheat, and Light Sky Citrus Wheat.
Pros
Close to the river walk and bike trail

Plenty of Car and bike parking

Large building with ample seating
Cons
Only beer available in a bottle is the original Blue Moon. All others are in a can.

Outside of the brewery, there are only five choices available in stores
Jagged Mountain Craft Brewery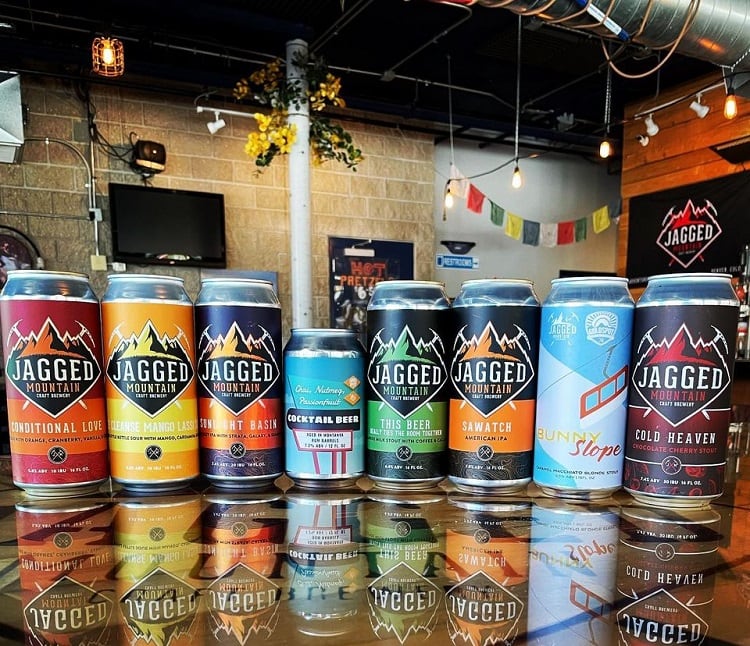 Jagged Mountain is very centrally located. It is four blocks from the famous 16th street walking mall and three blocks from Coors Field. The address is 1139 20th Street.
The brewery opened in 2013, and while it is one of the newer kids on the block, they are quickly gaining popularity for their adventurous beer flavors and outstanding customer service. They have very high ratings on google and yelp.
They have close to 20 beers on tap, and the categories are broad and bold, similar to the Great Divide. The motto of Jagged Mountain is "Brewing adventurous beers," and they are not afraid to go out on a limb and try some wild flavors.
For example, one of their brews was called Banana Hammock, and it was brewed with powdered donuts. It's probably not a top request, but I love that they don't mind taking a risk here and there.
A seasonal hit at Jagged Mountain is the Green Chile Beer. Every year there is a HUGE celebration in New Mexico as the green chile harvest is shipped across the southwest.
It is in everything, bagels, eggs, burritos, hamburgers, spooned over fries and nachos, and so – Why not beer? Just ask Gage Gutierrez, a bartender at Jagged Mountain, what his favorite beer is, and he will tell you, "Green Chile Beer!"
IPA lovers will likely not be disappointed with the Texas Suitcase IPA. It is among the top sellers, followed by Slickrock Maibock Lager. This lager packs an ABV of 7.6%, so be forewarned — you may never make it to the baseball game if you imbibe two or more pints of this bubbly delight.
The beer selection is continuously rotating, but they keep their Jagged Mountain beer page updated with the latest brews and prices. You will see that they are also adventuring into the hard seltzer business, and those are listed here as well.
Pros
Perfect downtown location. Everything is walkable from this area.

Plenty of seating. Long community-style hightop tables and bar.

Large variety of beers on tap. Many flights are available
Cons
No onsite parking, but there is public parking one block away

Snacks are available, but no onsite kitchen. However, food trucks are nearby, and you can bring your food to the brewery.
Cerebral Brewing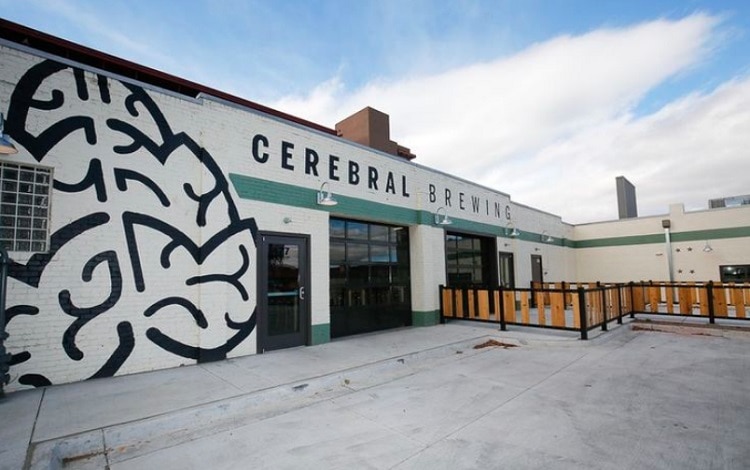 Next up, Cerebral Brewing is a quaint little brewpub with a catchy name that makes people "think" they need to check out this brainy spot. Cerebral Brewing is located at 1477 Monroe Street.
This location is a bit more than walking distance from downtown, but it would not be an overly expensive ride in a taxi, Uber, or Lyft. And, to tell you the truth, I think you will find it is well worth the trip.
While not as fancy as some of the downtown breweries, it has a very local vibe. The brewery is in the neighborhood of Congress Park and is very relaxed. There are also some great places to visit before or after your time at Cerebral Brewing, like the Denver Zoo, the Denver Museum of Nature and Science, and Denver Botanic Gardens.
Cerebral Brewing launched in 2015. They have indeed been very cerebral in every aspect of building their business. I could write an entire article on all they offer to the community, the awareness they raise for important local and global issues, the charity events they sponsor, and the incredible artistry of their beer cans and bottles.
Check out the website cerebralbrewing.com. Your beer purchase supports so much more than just the brewery.
Ok, so without further ado, let's talk beer. Cerebral Brewing has nailed the mastery of science meets art. They have their own in-house lab to help them predict the outcomes of their imaginative tastes and then make everything consistent, smoothing out all the rough edges.
This brewery also stands out among the rest because of its extensive barrel-aging program. Check out the Double Barrel, Here Be Monsters Imperial Stout. This is mastery, unlike any brewery I have visited. They have taken craft brewing to a whole other level.
Now, you really must explore all their beers here. The names and the labels just can not be put into words. There are six pages of beer to scroll through. They should make a poster of all their cans. It's that cool.
You will want to try many flights here to find your special brew. The flights are served in lab beakers. It is so nerdy, and I love it. Once you have identified some favorites, load up on your favorite cans and bottles to take home for later enjoyment. 
I love the whole concept of Cerebral Brewing. Everything that has made it to this company's cerebellum was first filtered through the heart.
Pros
Great community vibe. Supports many local organizations whose work is human-centric.

Location is close to the Denver Zoo, Botanical Gardens, and Denver Museum of Nature and Science

Wide variety of beers, hard seltzers, and unique Foeder and barrel-aged beers.
Cons
Not walking distance to the downtown area

Street parking only in the summer to make more room for outdoor seating.
FAQs
In Conclusion
Denver is one of the country's leaders in craft brewing. Don't limit yourself to 5, but if you only have time for five, these will leave you with a mouth full of flavor and a sense of history from Denver's long history in the brewing industry.
My top choice today is Cerebral Brewing. They brew more than beer; they brew magic. There is just something different, and you can taste it. I can't describe precisely what it is, but it's good. If you like Stout, there is one that will hurt your wallet a little but go ahead, try a little adventure. It is the Trophy Hunt.
This is one of their barrel-aged specialties. Read their description; it is packed with so many things. Don't rush this one. You will want to savor the long journey this beer has taken.
Here's a list of the best breweries you need to visit if you are traveling to: