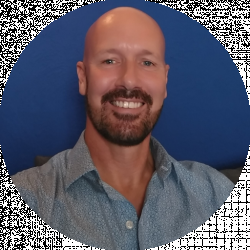 Latest posts by Jason McLay
(see all)
Boulder, Colorado, is about 30 miles NE of Denver. The rise in elevation from Denver and the proximity to the start of the Rocky Mountains make the climate a bit cooler than its surrounding towns. This is a common getaway for residents of Denver who want to get out of the summer heat and go for a nice bike ride or hike in the nearby wilderness. It is also another great place to explore some of the state's top breweries.
When I worked with Golden Gate Canyon State Park Search and Rescue, I sometimes returned through Boulder and stopped with my buddies for a well-deserved beer. Additionally, there are so many amazing places to hike around Boulder, and it's nice to end a day hike with a cold craft beer. Welcome to our list of best breweries in Boulder.
Bottom Line up Front
While most of today's reviews are located near Pearl Street, Boulder's main downtown attraction, two are located on the outskirts of town. If you are coming to visit Boulder for the first time, I surely recommend you walk around Pearl Street. It's beautiful and full of unique outdoor performing artists and galleries.
If you are a returning visitor to Boulder, you will find that avoiding downtown makes for more accessible parking and a little more connection with the scenic nature of Boulder. Avery Brewing is my top choice on today's top five.
It has plenty of parking and is located near two sweet little lakes with walking paths. Avery has a nice food menu and a vast choice of beer on tap that can accommodate nearly anyone's beer preference; hard seltzers are also available on tap.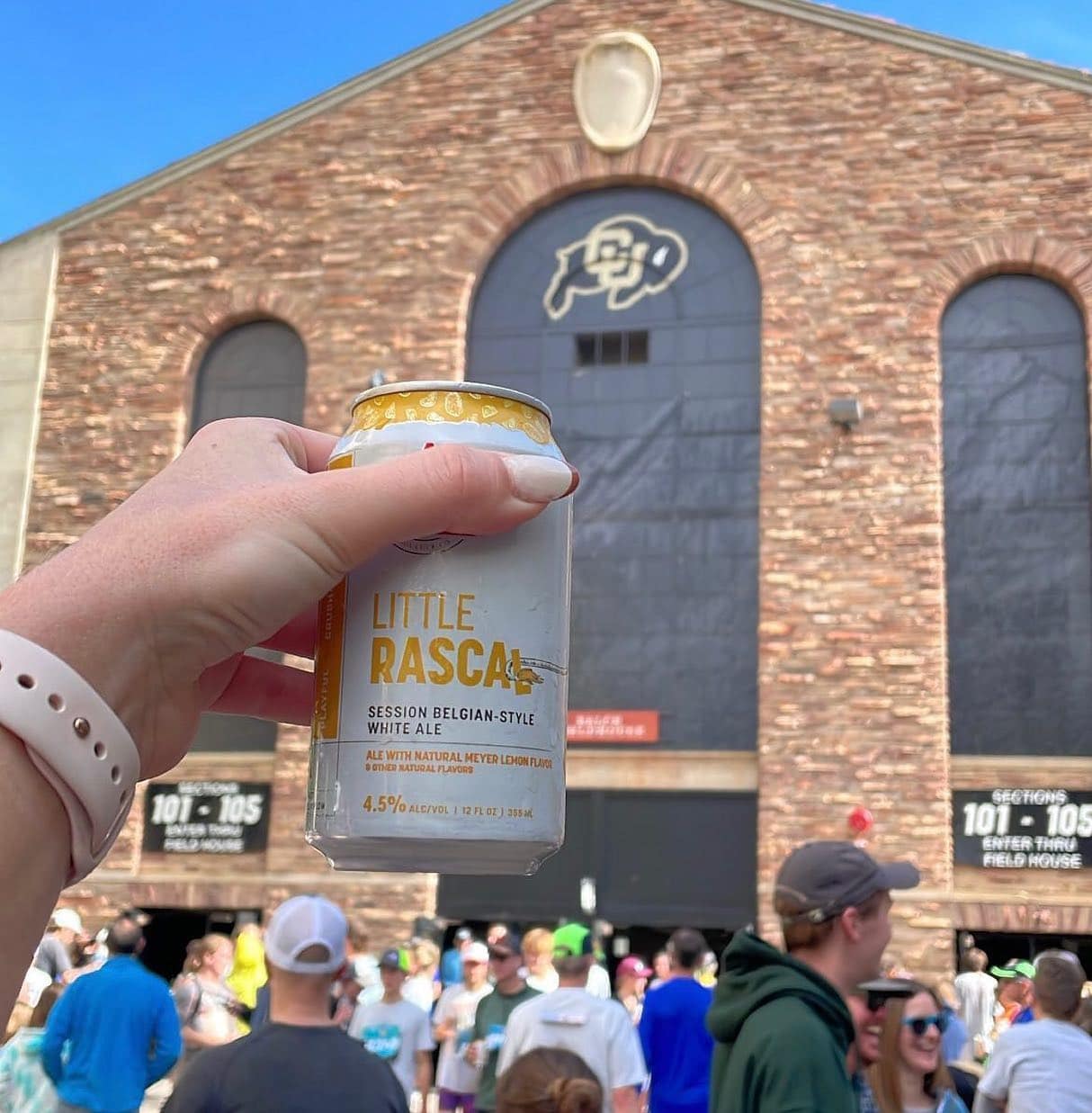 My Top Picks
Avery Brewing Company – My top choice for beers on tap. They have over 30 taps, and a couple are dedicated to hard seltzer. The variety means almost every beer taste is available here.
Mountain Sun Breweries – Good menu, good beer, and great downtown location. They have a nice rotation of brews from their six-barrel brewery.
Twisted Pine Brewing – They have all you would expect and a few "twists." Who doesn't like a good story with a twist? I will explain in the review below.
Post Chicken and Beer – Fried chicken and beer. It's a taste pairing that just never gets old. It's close to Pearl Street, so it is easy to get to, have some great southern food and get back to your Pearl Street shopping.
Upslope Brewing – Nice out-of-town location. It is part of an office park but is still at the edge of nature. Speaking of which, they also add some of that nature to some of the beers. Have you ever had Spruce Tree needles in your beer? The Spruce Tip beer is a refreshing surprise.
The Criteria for Choosing the Top 5 Best Breweries in Denver
Narrowing down the "top five breweries" in a town with so many choices is a challenge, and admittedly it is not without some bias. Some people choose their favorites for their location, some choose for the type of beer (e.g., Lager, IPA, Stout), and some for the ambiance.
I looked at the reviews posted on Google, Yelp, Trip Advisor, etc., and made choices based on opinions broader than my own. It's not about the number of reviews but the quality of their reviews. This gives some fairness to the nano vs. microbreweries.
I also chose three that offered easy walking to the most visited part of Downtown Boulder. For those like me that would prefer to be farther away from the business of downtown, I listed two of those—one to the North and one to the East. Additionally, I have to like the brewery. That's why you were forewarned that this list is not without some bias.
This list is not ordered by rank. All of these breweries qualify as equally competitive and yet individually unique.
Avery Brewing Company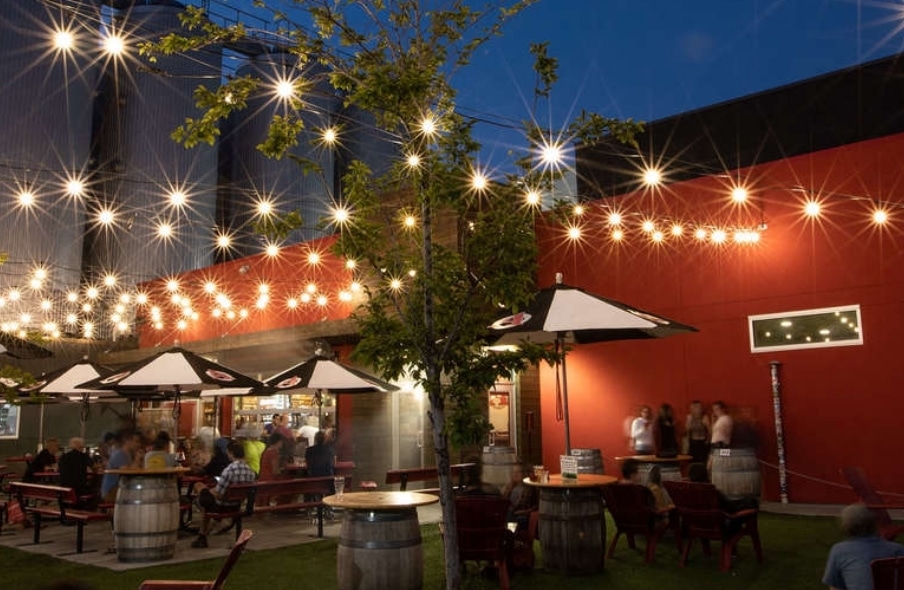 Avery Brewing Company is located northwest of town at 4910 Nautilus Ct. This location does come with the most perks among today's top five Breweries.
First off, it is located near Twin Lakes, and there is a sweet trail that goes around them both. There is also a great off-leash dog area for your dog to jump in and go for a swim.
Second, if you also like tea, the factory that makes and packages Celestial Seasonings tea is also located nearby. The tour is delightful, and there are many great gifts to take home.
Third, yes, this is about beer; Avery Brewing Company sells over 37 beers. That outnumbers all of the other breweries on today's top five. You will need to spend some time here.
The Avery Brewing Co. was established in 1993, and they have been on the rise ever since. They say they brew the beer they like to drink. Luckily for most of us, they have good taste.
Want a little preview? I thought you would say yes. Just look at this lineup of beer from Avery Brewing Company. The cans and bottles are cleverly designed, and the names are all quite catchy. The tap room may have the longest line of taps I have ever seen. I believe I counted 31.

Be aware that this brewery has beers that start at a fairly standard 4.5% ABV and goes up to a potent 19.39% ABV — another first for me. I see most places top out at 14% ABV, occasionally a 16%. So how do that get these numbers? Barrel aging in Whiskey, Bourbon, Rum, wine, and tequila barrels is how they do it, and they do a fantastic job. Check out the extensive lineup of Barrel Aged beer from Avery Brewing Co.
I like stouts and porters, but there is a dark Belgian Ale here called Rumpkin that hit the spot for me. It's the fragrance of Thanksgiving and Christmas in a malty cold glass but with warming spices like Cinnamon, Nutmeg, and Ginger. Now, barrel-age that in a rum barrel, and you have a Rumpkin. It might make you shout out "happy holidays" in the middle of June.
Want something to eat with that? Check out the Food and Brews menu. I think you could easily spend several hours here. You're not going to be able to visit all five breweries on my list unless you set some limits and why limit yourself! So sit back, relax, and enjoy one brewery at a time. The rest will be there tomorrow, and of course, we want you to drink responsibly.
Pros
Beautiful relaxing location near twin lakes

Dog Friendly

On-sight restaurant

Lots of parking and seating inside and out
Cons
Not walkable from downtown

Menu food pricing is a little high
Ready for the next best? Let's go!
Mountain Sun Breweries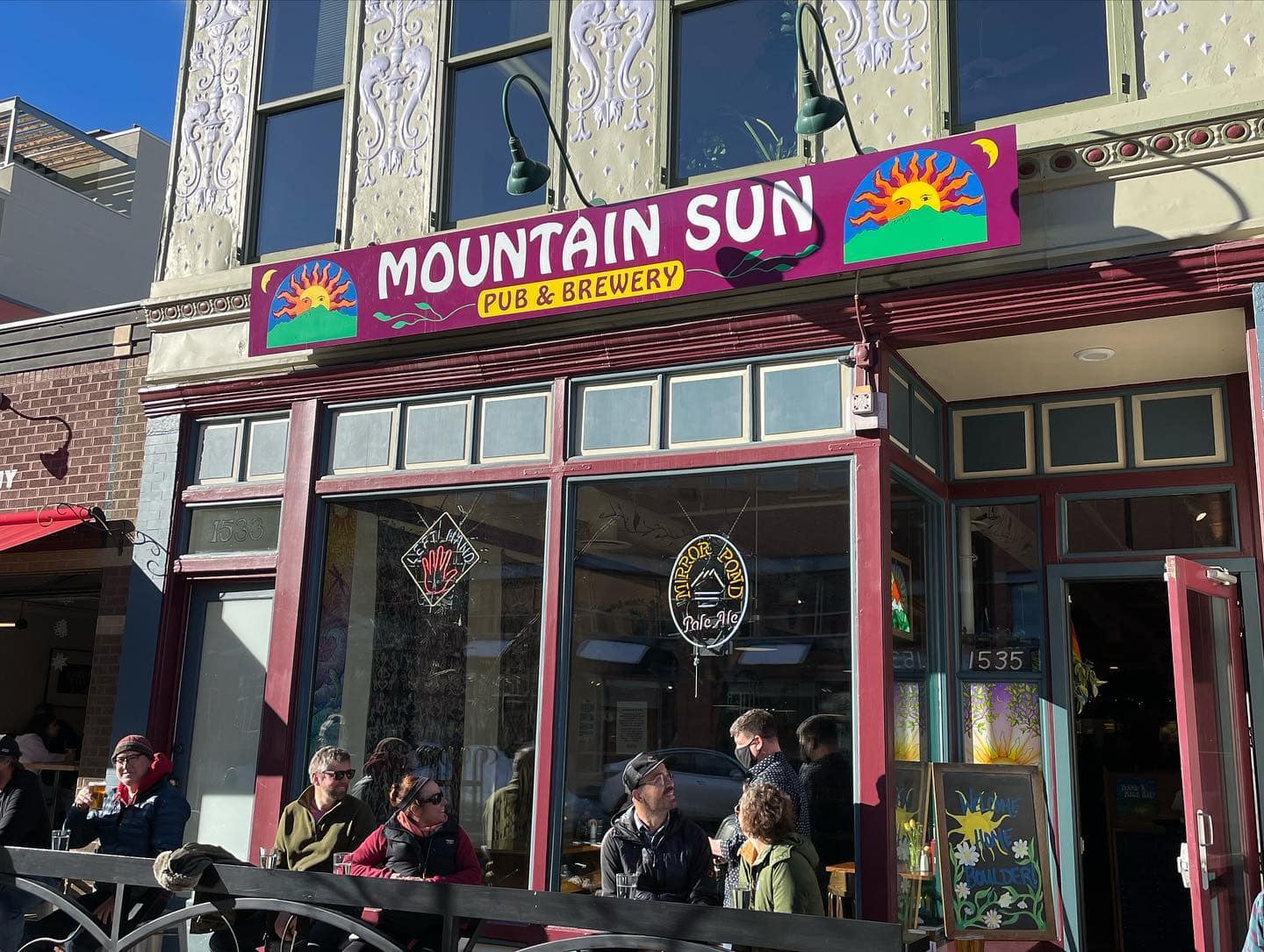 Mountain Sun Brewery started in 1993 with lagers and ales. Since then, they have expanded into the wild ales, sour beers, and barrel-aged beers to keep up with the increased interest in artisanal beer. Mountain Sun has grown to 5 locations and has increased its Tap beer selection to about 20.
Having its first location on Pearl Street, a hot spot for tourists and locals, was a perfect foot in the door to rapid growth and success. The foot traffic on Pearl Street is high all year round. You can find Mountain Sun Pub and Brewery at 1535 Pearl Street.
The restaurant offers typical "pub style" food — burgers, fries, sandwiches, nachos, salads, etc. The food reviews are consistently positive. The service is fast, and it is nice to have a brewery so close to shopping that offers a full menu of food as well as beer.
This is a cash-only pub. So be prepared and visit the ATM early. Don't let that put you off. Cash is a good thing, and the minutes it will take you to get the cash will balance out to an easy hour of relaxing with friends, eating well, and enjoying some of Boulder's best beer.
One of their most popular beers is the FYIPA, an American IPA. This is one of the original brews and still pleases the regulars. It is 7.5% ABV and is considered a medium-level IPA, so a bit smoother than some.
Nitro beers are pretty popular among beer fanatics these days, and they have two; Nitro Pearl Street-Porter and Nitro Colorado Kind Ale. I love the soft foamy head that nitro creates, especially with porter and other dark beers. 
Pros
Located in the most popular area of Boulder, CO.

Quality fast food with alternative healthy choices too

Lots of tap choices
Cons
No parking at this location. Street or garage parking only

They do not accept credit cards
Twisted Pine Brewing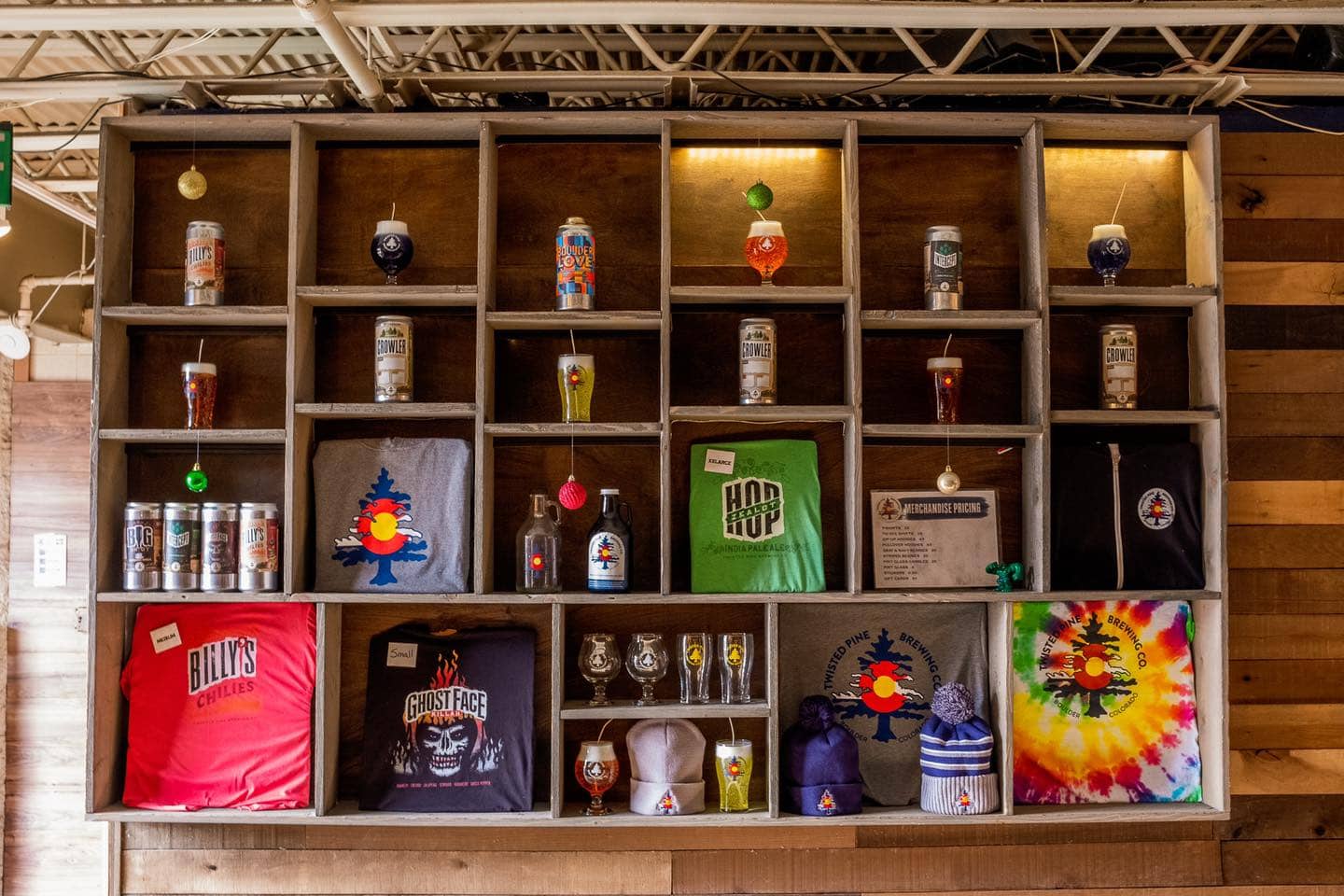 Brewing beer since 1995, Twisted Pine has found a few creative ways to stand out among the significant number of breweries in CO. Boulder is home to a large community that desires gluten-free, pesticide-free, sugar-free, chemical-free, and things that are "almost free." Twisted Pine Brewing has made a great effort to accommodate these desires in both their food and beer menu.
Twisted Pine is located within walking distance and biking distance from the main popular area of Boulder. It pops up out of nowhere, blending into the warehouse/business center. It's actually an ideal place for a brewery to warehouse their stock and have a storefront all in one place.
They have around 16 delicious crafts on tap and about 13 "Twisted" beer creations. So let's start with some of the twisted parts that Boulder locals love so much.
There are almost as many places in Boulder brewing Kombucha as brewing beer. Hey! What if you mix them? Twisted Pine Brewery is ahead of the curve here. There are four fermented magic mushroom blends to choose from. OK, not THAT KIND of magic mushroom but the kind that makes kombucha one of the most celebrated health tonics in health food stores nationwide.
This is how it works. Order one of the 4 Boulder Shandies, and they will bring you 10 oz of beer and one 12oz can of Upstart Kombucha. You blend the two to your desired taste. I mentioned earlier that the Boulder community likes things "free" of anything bad, but that does not include alcohol. Alcohol-Free Kombucha? Naww, let's get twisted.
There is more than one twist to this story. Check out their list of twisted brews titled "Random Awesomeness." Billy's Chilies is one of the Random Awesomeness beers, dry-peppered with fresh Anaheim, Fresno jalapeño, serrano, and habañero. You think that's hot? Try the Bloody Billy's, which combines Billy's Chilies with locally made Real Dill bloody mary mix – Smokin!
The complete list of craft beers and twisted beer cocktails can be seen on the What's On Tap page. I want to take just a moment to touch on the food menu. They have a nice variety, some healthy and some slightly less healthy choices, but they can accommodate most people looking for gluten-free options. The customers give a big thumbs up to the pizzas, and they do look amazing.
Pros
They are centrally located

Plenty of gluten-free options in both beer and food.

On-sight free parking
Cons
Mixed ambiance. The inside is charming. Office buildings surround the outside

No late hours. Some nights they close by 9 pm and some by 10 pm. Call for current hours. 303.786.9270
 The Post Chicken and Beer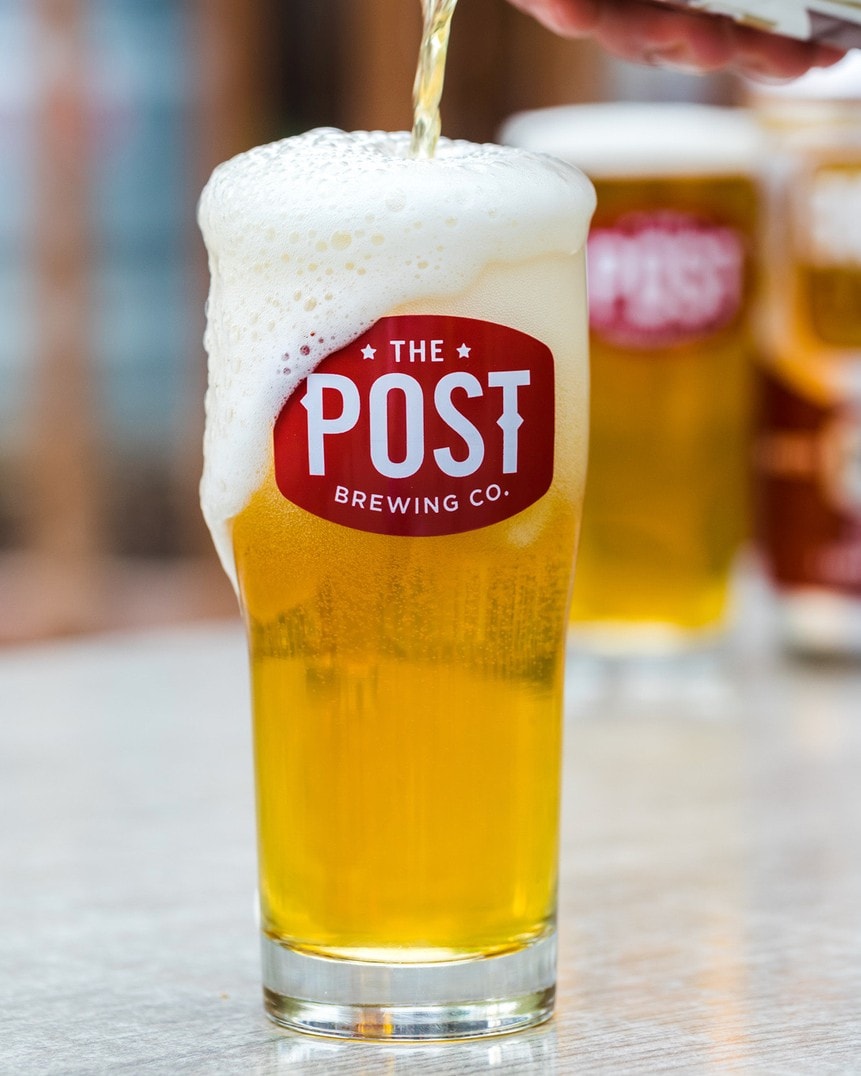 The first Post Chicken and Beer location opened in Lafayette in 2014, just west of Boulder. Since then, they have opened six more locations. That's a fantastic success! They believe that a hot chicken and a cold beer are among the best pairings in the universe. Apparently, they are correct in that belief based on their rapid growth. They have also been recognized as one of the best "Diners, Drive-ins & Dives" by Guy Fieri.
Located at 2027 13th Street, they are just one block from the famous Pearl Street. In fact, 13th street and Pearl is one of the major intersections for some of the most outstanding street performers in the US. It's a great location.
The Post Chicken and Beer of Boulder features around 12 beers, of which about six are rotational or seasonal. The brewmasters and the chefs work together to create flavors that work well together. They have done very well with this concept.
This is probably the best fried chicken in Boulder. They only serve humanely raised chicken that they have brined for hours and bread in a special gluten-free batter. Then they use pressure fryers that keep the chicken moist yet leave a super crispy crust on the outside.
To best please your pallet at this brewery, you should consider this a place where the beer and the food are enjoyed in union. Most of their craft beer has been brewed to not distract from their food, so they do not go out on a limb with any outrageous blends.
That said, there are still excellent beers to be experienced here. However, unlike the other four breweries on my list, there are no above and beyond craft blends here, but you won't mind that once you get your teeth into their crispy, full-of-flavor chicken. Have a look at the full Post Chicken and Beer menu. There are plenty of other choices if you are not into fried chicken. The pan-seared salmon and roasted chicken are among other menu favorites.
I view The Post as a diner with really good beer rather than a brewery with really good chicken. I feel the marketing makes the beer take the back seat, and the star of this show is the chicken.
Pros
Ideal location near the Pearl Street entertainment

Highly regarded fried chicken and southern food

Huge menu with options for nearly everyone
Cons
Street parking

Beer is perfectly paired with their menu. However, there are not many standouts compared to some of the other local breweries.
Upslope Brewing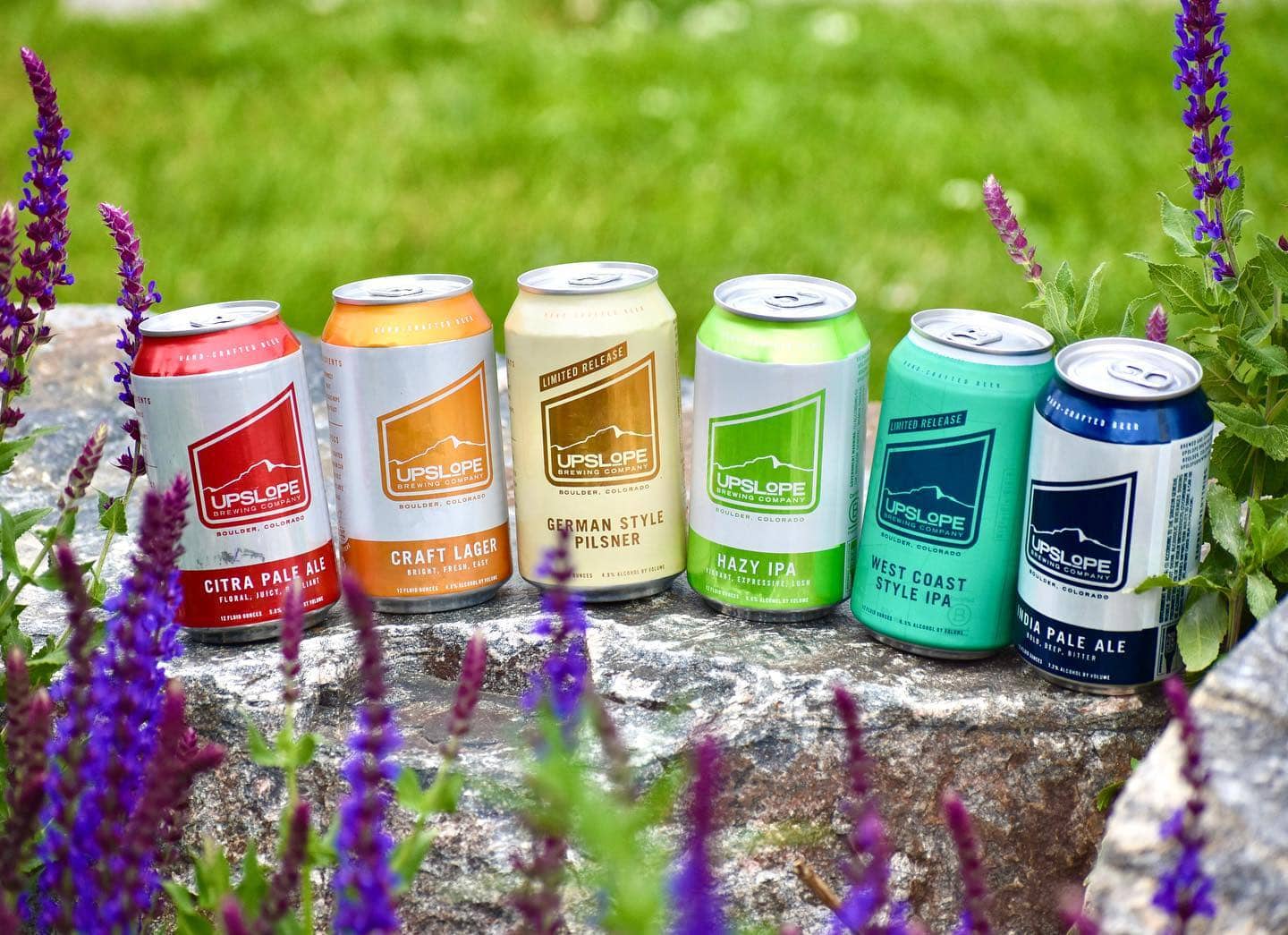 The Upslope Brewing Company was started in 2008 by three guys from vastly different homes, one from Cleveland, Ohio, one from Atlanta, Georgia, and one from the south of South America, Argentina. In 2013 they opened a second location in Flatiron Park. They now brew about 20 different beers.
The Flat Iron location is at 1898 S. Flatiron Court. This is not walkable to the popular area of Boulder; however, getting out of the busy part of town can be precisely what one needs. The Upslope Flatiron location has ample parking and seating inside and out. It is nice to know you can relax and have a few beers without worrying about your parking meter.
This is our second office park brewery in today's review. It's actually kind of chill here. It's relaxed inside, and there is even a bit of a view of the mountains up the road. The website says they "put the park in office park." I do believe they nailed that statement, and I imagine many office workers are pleased to have them close by.
Upslope has received several notable awards over the years. See the list here. The top three winners are the Brown Ale, Craft Lager, and the Pumpkin Ale. I always love the seasonal pumpkin beers from the various breweries. They just set me in the right place for the holidays that will soon follow.
You can't have holiday stress with a pumpkin beer, and the Pumpkin Ale from Upslope is no exception. Just like the Christmas song by Burl Ives, "silver and gold, silver and gold, everyone wishes for silver and gold…." Congratulations, Upslope, on your silver and gold awards for your pumpkin ale.
I missed a seasonal beer that I am so curious to taste, The Spruce Tip IPA. When hiking in Colorado on a warm day, the Spruce is a heavenly pine smell. I imagine this tastes like a summer hike in the Rockies. I can't wait to try it. I could only find one review on it, and she gave it five stars. I will watch for it next season.
On the higher end, they are working with quarterly installments of barrel-aged beers. To see the latest installments check out the Lee Hill Series.
Pros
Free Onsite and on-street parking

Easy access yet out-of-town brewery

Indoor and outdoor seating
Cons
Not within walking distance of downtown

The menu for food is limited to a food truck outside. However, the burgers are said to be good.
FAQ
Question: Which brewery can I bring my dog to?
Question: Which brewery is closest to Pearl Street?
Question: Which brewery has the greatest variety?
Answer: The short answer is Avery Brewing Company. The longer answer is craft breweries are constantly changing. What's true today may be wrong tomorrow, depending on the season and the expansion of the individual breweries. Many seasonal brews can change these numbers by as many as 5, 10, or more.
Question: Have you reviewed any Denver Breweries?
Answer: Yes, check out my review of Denver's Best Breweries. There are so many breweries in Denver you would have to spend a month to see them all, and there is no way you could try all the beers. Denver is home to around 75 breweries and growing fast. It's so wonderful to know that there is more beer than time. Ha!
Final Thoughts: My Choice for Best Brewery in Boulder
It's a tie, and yet they are pretty different. First, I like Avery Brewing Company for its great variety. I also like it for being out of town. Boulder is an incredible place, and if it's your first time, you absolutely must walk the Pearl Street Mall; it's a magical place year-round. However, it isn't easy to find parking, and they are swift to give parking tickets. So, I generally prefer to imbibe my beers at the outer edge of town.
The second is Twisted Pine. I like microbreweries that go out on a limb and take some chances. It's risky, but it's like always wanting to know what's over the next hill or around the next bend. I keep returning to these places because they constantly invent something new and different.\
Here's a list of the best breweries you need to visit if you are traveling to: