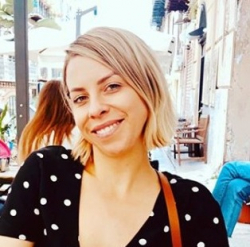 Latest posts by Jodie Chiffey
(see all)
With a smooth orange-ish golden liquid pour, a prominent smell, and an aesthetically pleasing look, the Juicy IPA is a great drinking beer.
Featuring tropical fruit notes throughout the sips, the Juicy IPA by Sprecher Brewing Company is the perfect example of a hazy, juicy, yet light IPA. Being an easy drink ale, it is a smooth, medium beer with low bitterness. Before we begin with our Juicy IPA Review let's look at some of the main features of this IPA.
Key Features of Juicy IPA
Flavor: Fruity flavors of mango, pineapple, and flowers
Color: Deep golden color
Aroma: Fruity aromas of peach and starfruit
Mouthfeel: Juicy and foamy, slightly dry aftertaste
Bitterness: Mild
Alcohol Content: 7.2%
What Does Juicy IPA Taste Like?
The Juicy IPA by Sprecher Brewing Company is a pure combination of hops, yeast, and citrus scents. The mango, pineapple, and flowery tastes complement each other nicely. In the end, there's a tang of acidic mandarin orange.
On the other end, a touch of gritty harshness overpowers the mild honey sweetness. Furthermore, the flavor is zingy floral with grapefruit and lemon zest, with a dry finish. Overall, Sprecher Brewing Company's Juicy IPA leaves off a fantastic first impression.
The Color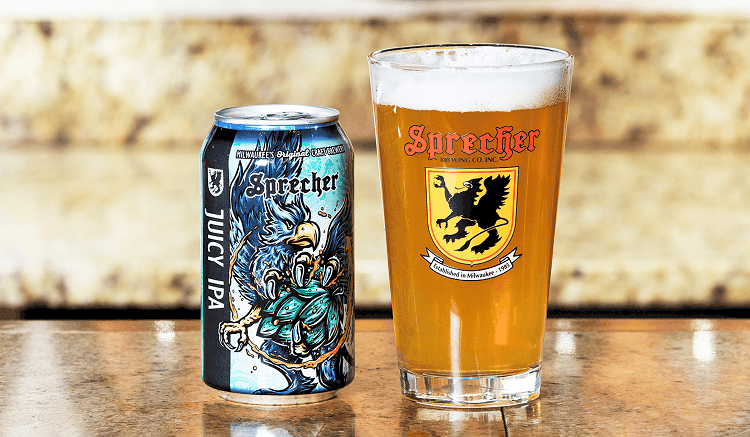 Straw to deep gold, the Juicy IPA by Sprecher Brewery is a one-headed beer with excellent beer head retention. This beer is based and styled on the fad NE IPA. The first pour might not show anything a lot, but after several pours, it gets evident this beer is not your standard beer.
With minimal lacing, hazy golden color, and tangerine and mandarin aftertaste, critics have named the Juicy IPA beer highly drinkable.
The Ingredients
Water
As known already, the fundamentals of brewing beer have water in them. To brew the Juicy IPA beer, it is suggested to use water with high chloride levels to give this beer a hazy and blurry look.
Moreover, when it is about brewing the Juicy IPA, the pH of water is granted the decision of the beer's bitterness.
Hops
Hops are considered an essential element of brewing a good New England IPA. While brewing the Juicy IPA by Sprecher Brewing Company, the hops are added first when the wort is cooled down to 180 degrees.
Centennial, El Dorado, Citra, Mosaic, Huell Melon, Willamette, Hallertau Blanc, and Mandarina Bavaria hops are used in the brewing and fermentation of Juicy IPA.
Yeast
Yeasts are just as vital as water, hops, and malts in the production of Juicy IPA beer. Yeast is believed to be required for efficiently breaking down glucose particles into alcohol and CO2 in all beers, whether Juicy IPA or any other.
Malt
The malts play the most crucial role in establishing the flavor of the Juicy IPAs. The beer's hazy orange hue comes directly from the malts used.
Moreover, all of the malts are finely ground in a grinding machine before mashing it. The brewery of the Juicy IPAs makes use of the following malts.
Pilsner (2 Row)
Oats, Flaked (1.0 SRM)
Wheat Flaked (1.6 SRM)
Barley Flaked (1.7 SRM)
The Fermentation Procedure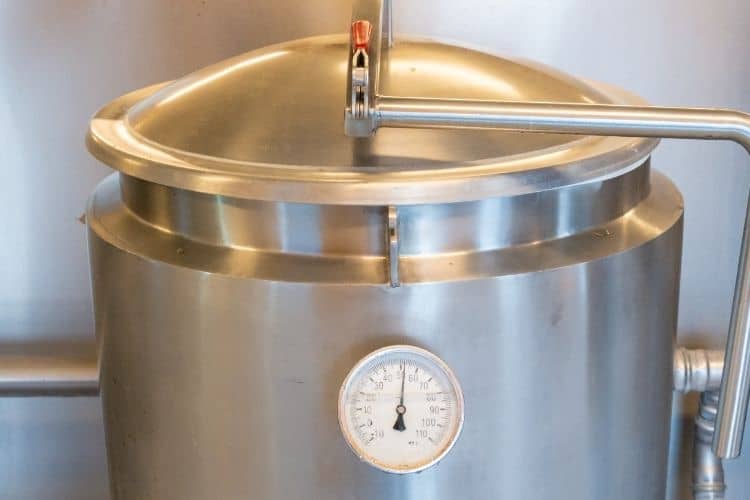 If beer ingredients like water, yeast, malt, and hops are considered essential to determine the taste of Juicy IPA, the fermentation procedure's effective carrying out is equally important.
Instead, the fermentation procedure can be labeled as the most crucial beer-making stage as a significant proportion of the beer's look, taste, and smell depends upon it.
Usually, the Juicy IPA takes around a week or two to be brewed and fermented. Once the wort is placed into the fermentation vessel, the alarm signals the beer fermentation. This fermentation vessel is induced with yeast beforehand.
Once the fermentation of Juicy IPA has begun, all sides of the fermenter are filled to prevent air from entering. If the machine's apertures aren't adequately sealed, outside air will likely enter the fermenter and infect the yeast.
As the fermentation progresses, the yeast begins to settle down in the fermenter. When the beer is at its most fermented, it is checked to see if all of the yeast has gathered on the bottom.
After the Fiddlehead IPA beer has finished fermenting, the yeast is removed and extracted to be utilized in future fermentations. As long as the surviving yeast mutates and obtains a distinctive flavor, it can be used.
The next step is to determine the amount of alcohol in the sample. The alcohol concentration is determined when a certain gravity level is obtained following fermentation. If the Juicy IPA beer has good alcohol content, the long vent vessel that produces CO2 is closed.
The fermenter has absorbed all of the carbon dioxide now that the vent tube is closed and packed. This begins to build up pressure in the beer, and carbonation is introduced to the fermenter. However, more carbonation is added to the Juicy IPA when it reaches the last stage.
After the beer has been carbonated and the fermentation process is complete, it is allowed to rest. Once the wort cools down to 180*, the hops are added carefully to the beer.
After the liquid has cooled, the leftover yeast settles, collecting and storing it for future fermentations. Other solid particles, such as unwanted protein, are removed from the solution during the chilling step.
As the fermentation process nears completion, the Juicy IPA is transferred from the fermenter to the filter, where it is settled and chilled. After that, the beer is transferred to the Bright Beer Tank. This is where a porous stone is used to impart carbonation to the Juicy IPA beer manually. The beer is then shipped to be bottled and kegged.
Juicy IPA ABV (Alcohol by Volume)
With an alcohol volume of as low as 7.2%, the juicy IPA beer is the perfect choice for a small celebration. The light-bodied pale ale has an IBU rating of 35, which means the bitterness units are around 20. This is a light yet superb beer for all the drinking admirers out there!
It is pronounced as a magnificent beer to satisfy your taste buds while giving you a worthwhile aftertaste and a mild hit.
The Bottle Packaging
The Juicy IPA beer comes in handy and sleek cans and bottles. These 12.0oz cans and bottles are in 6, 12, and 24-pack cardboard packaging. This is done for the sole purpose of easy carrying and transfer of the beer from one place to another.
Where to Purchase Juicy IPA?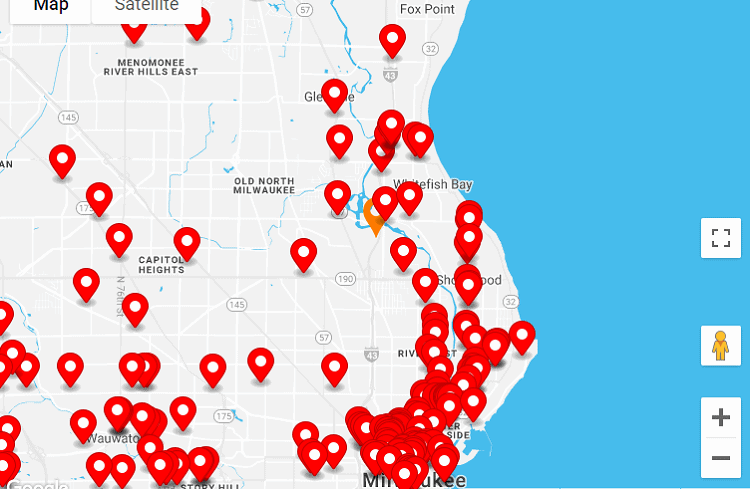 The Juicy IPA beer is known and consumed worldwide. This IPA beer is available in any corner of the world. You can purchase Juicy IPA from online retailers such as Hop culture, Craftshack, Drizly, and total wine. Moreover, you can also look for the Juicy IPA from big stores such as Tesco or Walmart. They are also readily available there.
How Did the Sprecher Brewery Begin?
The Sprecher Brewery is considered one of the oldest Craft Breweries in Milwaukee. Randy Sprecher, the founder of Sprecher Brewery, was in the army during the Vietnam war. However, due to his color blindness, he was sent to work for an army general in Germany from the military.
While staying in Germany, Randy fell in love with German beers. When he was called back to the USA, he couldn't find anything compared to that German Beers. Thus, he started preparing them at his home. Within a matter of few days, a hobby of homebrewing turned into Randy's obsessions.
In the late 1972's, Randy applied to California to set up a licensed brewery. He moved to Milwaukee, and that's how the great Sprecher Brewery began.
Where is Juicy IPA Brewed Today?
To this date, the Juicy IPA is brewed at the company's original brewery in Milwaukee. However, it is now distributed all across the USA, with more than 20 plus states.
Pros and Cons of Juicy IPA
Pros
Crafted from natural ingredients, the Juicy IPA is rich in nutrients
Moderately carbonated
Easy to drink and light IPA beer
Cons
The finish of the beer is slightly dry and mildly bitter
The flavor has some evident dankness
Additional Sprecher Brewing Company Products
Vienna Lager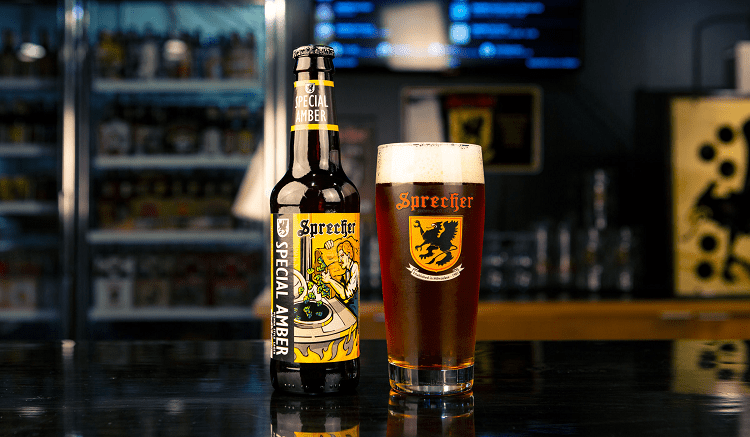 Vienna Lager is a medium-bodied, reddish-brown beer with a bit of malt sweetness. It seems to be probable that the malt aroma and flavor are roasted. Half Vienna malts are used in Vienna Lager, giving it a delicate malt fragrance with a little caramelized and roasted malt flavor.
Schwarzbier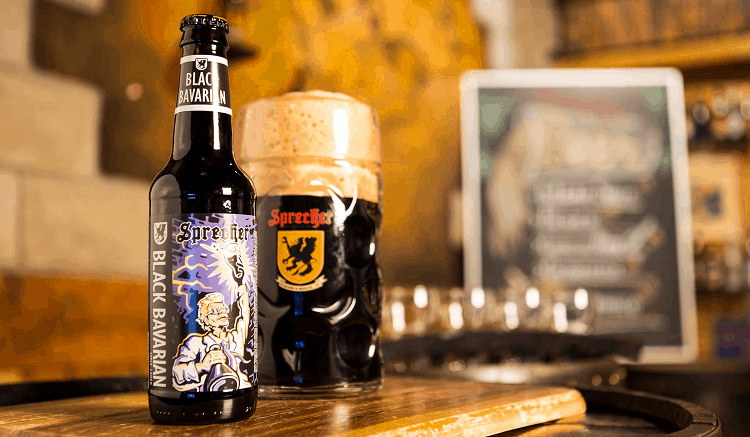 The Schwarzbier is a black beer with medium to high bitterness and a light-medium body. With an alcohol volume of 5%, this German-originated beer contains a hint of chocolate, making it easy to drink and enjoy!
Bavaria Wheat Ale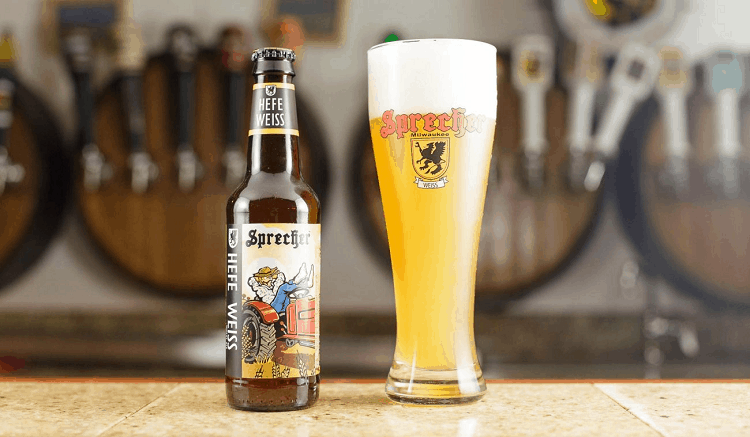 The Bavaria wheat ale is a pleasant non-alcoholic wheat beer with a mildly spicy fragrance and bursts of fruity flavors and citrus overtones naturally hazy and unfiltered.
Belgian Tripel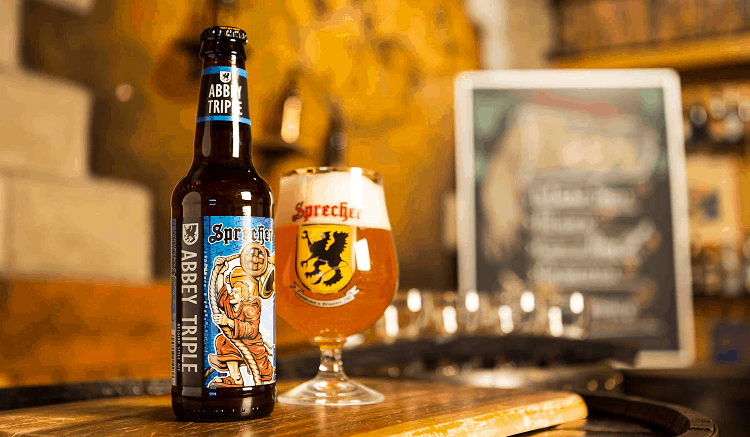 The Belgian tripel is a dry, robust pale ale with a spicy, fruity flavor character. It contains a lot of pepper and clove aromas, orangey citruses, and a little banana.
Juicy IPA Alternatives
Interboro Premiere IPA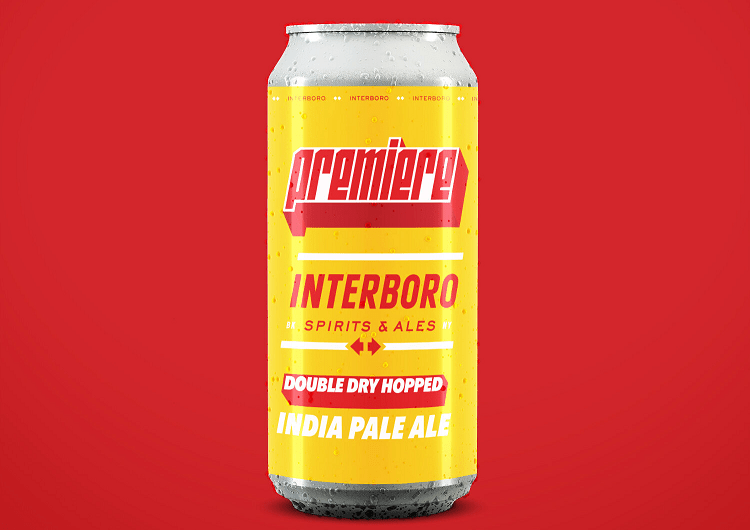 Interboro Premiere is a hazy yellow IPA with notes of tropical fruit and lemon. This IPA is made with Vienna and Pilsner malts especially. This beer is light and refreshing, with Mosaic hop dust pellets added for extra flavor.
Sierra Nevada Hazy Little Thing IPA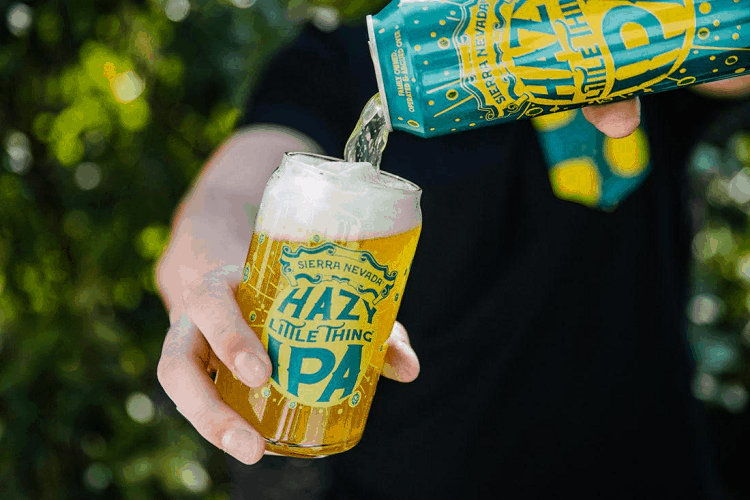 The Sierra Nevada Hazy Little Thing IPA is a dry-hopped and less filtered hazy IPA with moderate bitterness and a very smooth & sublime finish. This IPA flexes an entire malt body with the right proportion of sweetness and tropical hop flavors.
Burial Surf Wax IPA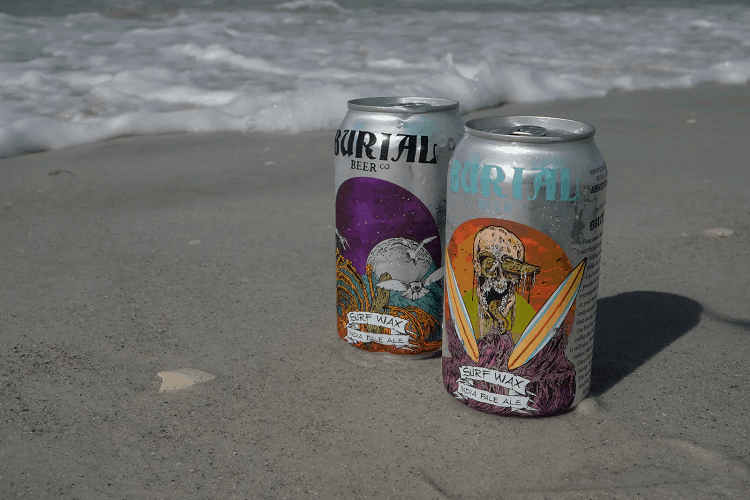 This West Coast-styled IPA is brewed with Golden Promise and Crystal 120 malts and supercharged with Nelson Sauvin, and Columbus hops for a heavy, dank taste.
Lord Hobo Boomsauce Double IPA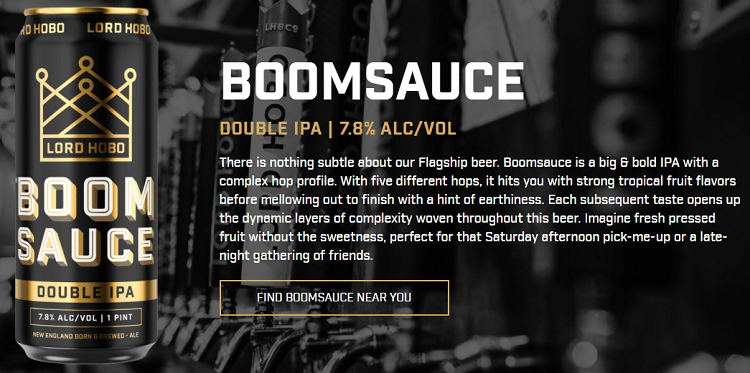 Lord Hobo Boomsauce IPA is a mix of three of our New England-style hoppy ales with excellent carbonation.
Sloop Brewing Juice Bomb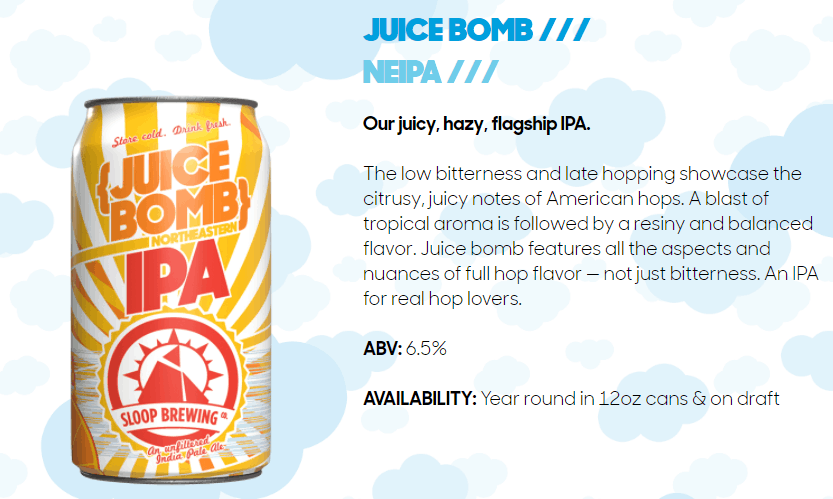 The mild bitterness and late hopping highlight the lemony, fruity aromas of American hops. A resinous, well-balanced taste follows a tropical scent. Not only bitterness but all elements and subtleties of full hop taste are present in Juice Bomb. An IPA for true hopheads.
Frequently Asked Questions
Question: Is Drinking the Juicy IPA by Sprecher Brewing Company Dangerous?
Answer: The Juicy IPA is crafted with the finest brewing recipes and the most natural ingredients. Moderate consumption of this IPA beer will allow you to have a good time and enjoy the benefits of beer.
However, if excessive drinking happens, it is probable to cause damage. After all, even too much of a good thing also gets dangerous.
Question: How Did the Sprecher Brewing Company Begin?
Answer: Randy Sprecher is the founder of the Sprecher Brewing Company. In his quest to replicate the rich flavors of German beer, he started the brewing company, which has cemented its place in the beer culture of the United States.
Question: What is the ABV of Juicy IPA?
Answer: The Juicy IPA beer is a little stronger in terms of alcohol volume when compared to other IPA beers. Its alcohol by volume is 7.2%.
Question: Which Malts are Used in the Brewing of Juicy IPA?
Answer: Pilsner (2 Row), Oats Flaked (1.0 SRM), Wheat Flaked (1.6 SRM), and Barley Flaked (1.7 SRM) are used in the brewing of Juicy IPA.
Question: How Many Hops Are There in the Juicy IPA?
Answer: The juicy IPA is a combination of eight hops. They are Centennial, El Dorado, Citra, Willamette, Mosaic, Huell Melo, Hallertau Blanc, Mandarina, and Barvaria.
Juicy IPA Review: The Bottom Line
This hazy golden orange pour by the Sprecher Brewing Company is an excellent beer prepared from the finest ingredients and brewing techniques. As suggested by its name, the mouthfeel is exceptionally juicy and foamy too.
With mild hop bitterness and impressive head retention, you can have this beer to light up your mood and call it a celebration. The juicy IPA has an impressively low alcohol volume (only 5%) yet gives a good hit. It is a light-bodied beer with excellent carbonation and retention.
You can quickly get your hands on this beer from any beer shop or big supermarkets like Walmart and Tesco. Tune in today and lay your hands on the crispy yet super juicy IPA beer today! An easy-to-drink IPA crafted using what's the best, the Juicy IPA is all about the good times.