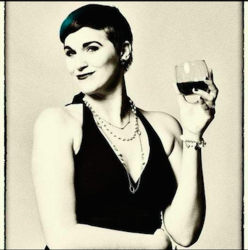 Latest posts by Jessie Dax-Setkus
(see all)
There's nothing much better on this planet than enjoying a delicious, cold beer with friends or even while relaxing in the pool on a hot day. In recent years, people have been gravitating towards hoppier beers that boast a more complex flavor than your standard lager. Pale Ales and IPAs have taken the market by storm and are a delicious and refreshing beer to drink on pretty much any occasion.
However, many people get confused between Pale Ales and IPAs as they are both known for their hop-forward flavor. Many even use Pale Ale and IPA styles interchangeably, but there are some major differences in these beers. Let's take a look at their histories, what the differences are, and examine some of the most popular beers that fall under both styles.
The Main Differences Between Pale Ale vs IPA
The Main Differences Between Pale Ale and IPA are:
Pale Ales are soft, palatable taste that isn't considered super bitter; IPAs are generally more bitter than other beers.
Pale Ales have an ABV that typically falls between five and six percent; IPA's ABV is on the higher side, usually ranging from six to 10 percent.
Pale Ales encompass styles including American amber ale, American Pale Ale, Blonde Ale, and English Pale Ale; IPAs encompass numerous beer styles, including West Coast IPA, British IPA, and New England Style IPA.
Pale Ales are considered more light and hoppy; IPAs are considered darker and heavier than a Pale Ale and get their flavor and notoriety from hops and herbal or citrusy flavors.
Pale Ales are best served at a cellar temperature, which is between 50 and 60 degrees Fahrenheit; IPAs are best served very cold but not below 45 degrees Fahrenheit.
Pale Ale Origins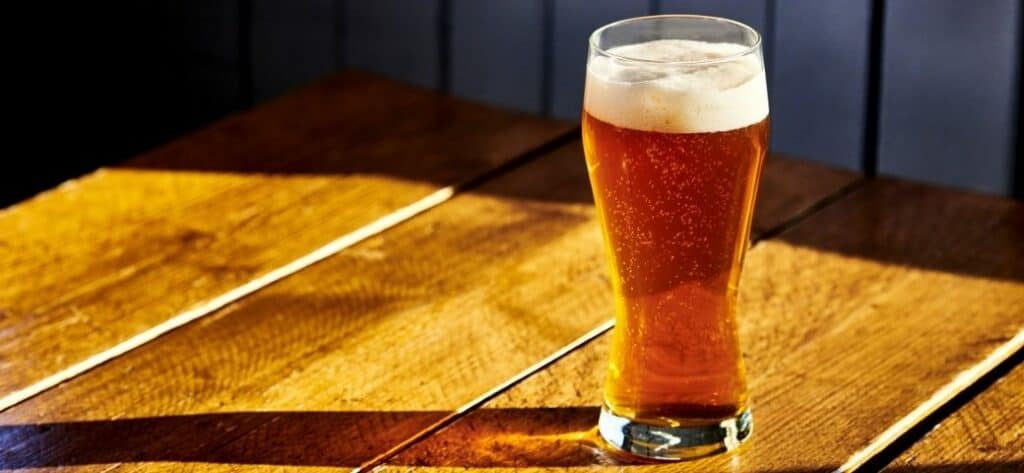 Pale Ales originated in England and first appeared in the early 1700s. The term "Pale Ale" described English Ales that weren't as dark as the popular Porter of the 18th century.
Until the Pale Ale's creation, beers in England were mostly deep brown or even black in color. During this time, malting technology improved, which also led to the ability to control the intensity of the roast and flavor. This led to the rise of the Pale Ale style, which began to take form in the late 1800s.
From there, Pale Ales took on a more amber or copper color, and some popular styles that came to be were English Bitter, India Pale Ale, and Belgian Pale Ale. This even spawned out into darker Amber Ales, which took on its style.
IPA Origins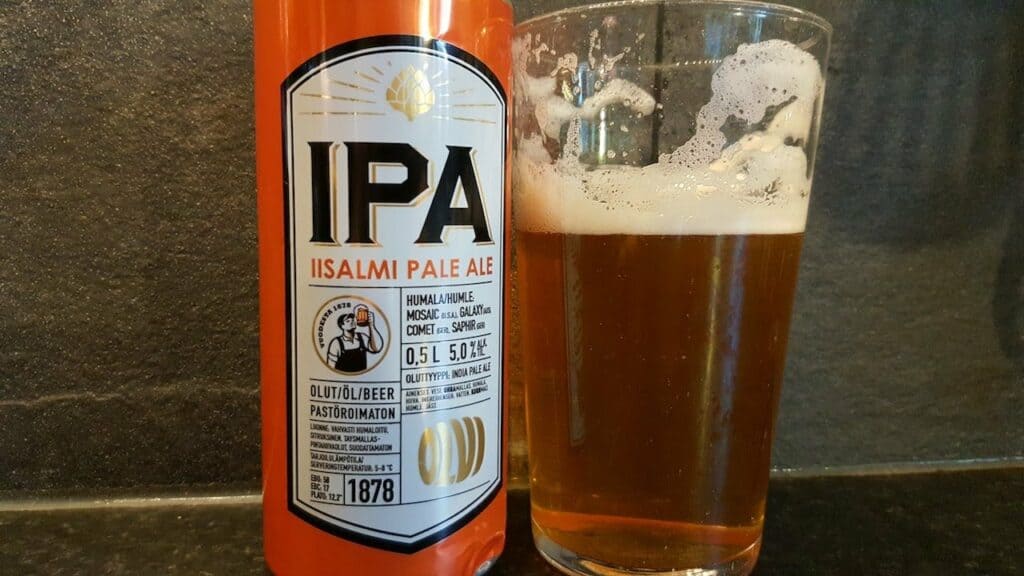 IPAs became during the times when English colonists were living in India. George Hodgson came up with a strong and heavily hopped beer, which he called the October Ale. This beer was aged similarly to wine before drinking. This beer survived the long journey to India and was said to have improved drastically during the journey. This was the prototype IPA and laid the groundwork for the popular style.
It was said that during this time, England held a large presence in India, and all of the English civilians and soldiers there at the time had a huge thirst for beer. The problem was that the journey to India was so long that traditional beer brought to India would spoil during the journey.
Additionally, Porters, which were popular at the time, weren't the right fit for the hot climate. George Hodgson of the Bow Brewery in London was the first to answer this problem, and that was the Pale Ale. The higher alcohol levels and hops slowed spoilage, and for 50 years, he held a monopoly on the Pale Ale market.
After a while, the beer started to lessen in popularity until the passion for IPAs was reignited in America in 1976. This also led to creating the APA style, or American Pale Ale, created in 1980.
Ingredients
Pale Ale:
Water: Having the highest quality water is of the utmost importance for all beer styles. Don't use your run-of-the-mill tap water, but instead, use filtered or distilled water. It's said that water rich in calcium sulfate really brings out the presence of the hop flavor.
Hops: The most commonly used hops in a Pale Ale are Cascade and Centennial, which typically yields a spicy brew with a medium body with hints of citrus and tropical fruit accents
Yeast: Most Pale Ales use a clean ale yeast during the fermenting process
Malts: Pale Ales usually utilize the use of two-row pale caramelized malts in the brew
IPA:
Water: Just like the Pale Ale (or any beer for that matter), top-quality filtered or distilled water yields the best beer flavor.
Hops: There are different styles of IPAs, and each utilizes a different assortment of hops. Traditional English IPAs use Fuggles, Goldings, Northdown, or Target hops, whereas American IPAs use Cascade, Centennial, or Williamette hops. For IPAs, bittering hops are almost always used at the beginning of the boil, and finishing hops are added in the last 5 to fifteen minutes of the boil.
Yeast: IPAs are most traditionally made with English ale yeasts. Sometimes American or California ale yeast is utilized for a cleaner finish.
Malts: Similar to the Pale Ale, British IPAs use traditional 2-row pale malt to make up the bulk of the grain bill. Whereas American IPAs use 2-row American malts.
Alcohol Content
Pale Ale: ABV typically falls between five and six percent making it much lighter than an IPA and an easier beer to sip on during a hot day.
IPA: ABV is much higher than a Pale Ale, usually ranging from six to 10 percent. Many people may think IPAs are a lighter beer, but that's not the case. It packs a punch when drinking making it much heavier than a lager or even a Pale Ale.
Best Food Pairings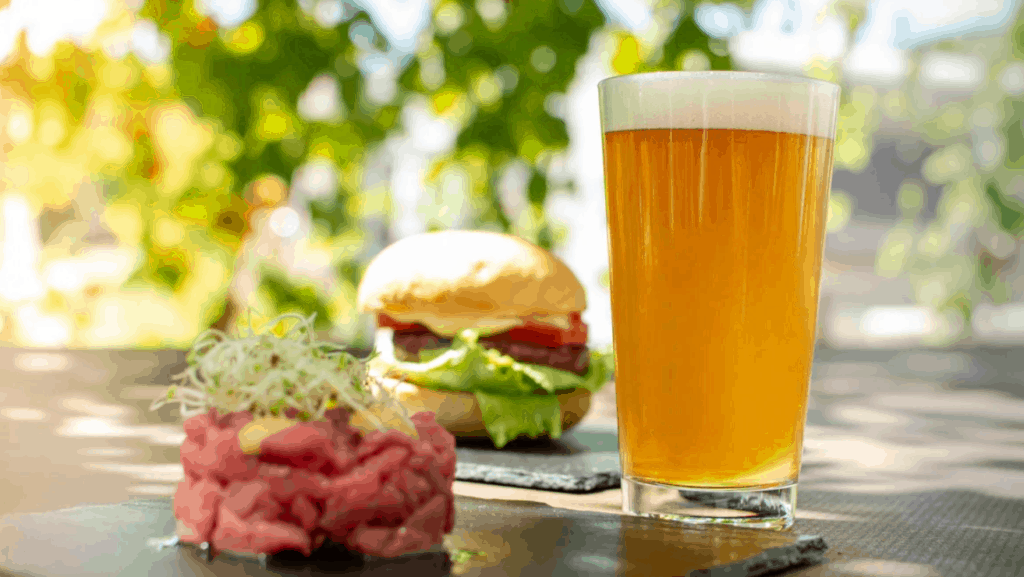 Pale Ale: Pale Ales go really well with cheeses, especially cheddars. The bready malt backbone and aromatic hops pair well with the cheese's subtle fruitiness. Pale Ales also go great with pizza with spicy toppings and layers of meat and as well as Mexican food.
IPA: IPAs are known for cooling things off with their refreshing hoppy and citrusy flavor, so the best pairing is a spicier dish like tacos or dishes with hot peppers. It will also pair well with a burger slathered in barbeque sauce.
Popular Pale Ales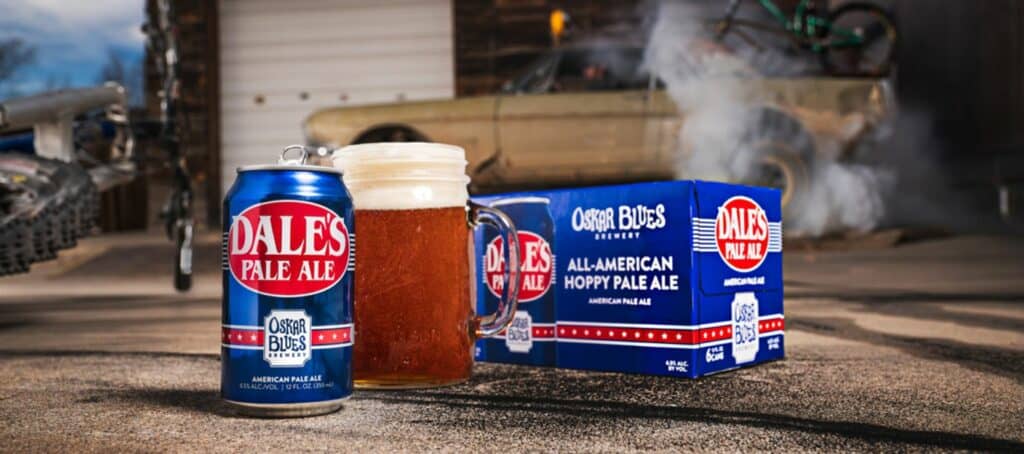 Oskar Blues Dale's Pale Ale: Be prepared for a blast of hop aromas with this Pale Ale, as well as a rich balance of malt and hops while drinking and a refreshing finish. This is a great beer for drinking on a hot day because it is so refreshing.
Lagunitas Sumpin' Easy Pale Ale: This Pale Ale has a pretty simple malt being used and might be tapping into some Pilsner malt to really give a bright flavor outside of the normal 2-row malt. The hops have a fruity peach and floral flavor with a touch of pine. The finish is one of the smoothest around.
Dogfish Head Yuz So Good: This is a really different take on a Pale Ale as it incorporates a combination of yuzu, lemongrass, rice, and, the star of the show, hops. It has a moderate bitterness, and the yuzu provides a crisp, refreshing, citrusy finish.
Sierra Nevada Pale Ale: This is a Pale Ale that pretty much everyone has heard of and proves to be the most popular seller at Sierra Nevada brewery. It is full-bodied and pretty complex in flavor as it boasts a fragrant and somewhat spicy flavor.
New Belgium Voodoo Ranger 8 Hop Pale Ale: This Pale Ale has a simple malt bill and is balanced very well with its bitterness level. The aroma matches the hops that hit your taste buds, and its creamy body slides down your throat like silk despite its voluminous and persistent head retention. Its carbonation is also somewhat low.
Deschutes Brewery Lil' Squeezy Juicy Pale Ale: This refreshing Pale Ale boasts toasted bread and caramelized orange on its nose, but what makes this beer great is its balance. It's considered to have a somewhat neutral flavor, which is balanced between its malt and citrus.
Alaskan Big Mountain Pale Ale: This Pale Ale is slightly malt-forward and has a touch of toast, caramel, and a hint of chocolate flavor. However, the bitterness balances this beer very well as the hops boast an orange, apricot, and pine flavor. These flavors definitely make this Pale Ale is a little more complex than the rest.
Popular IPAs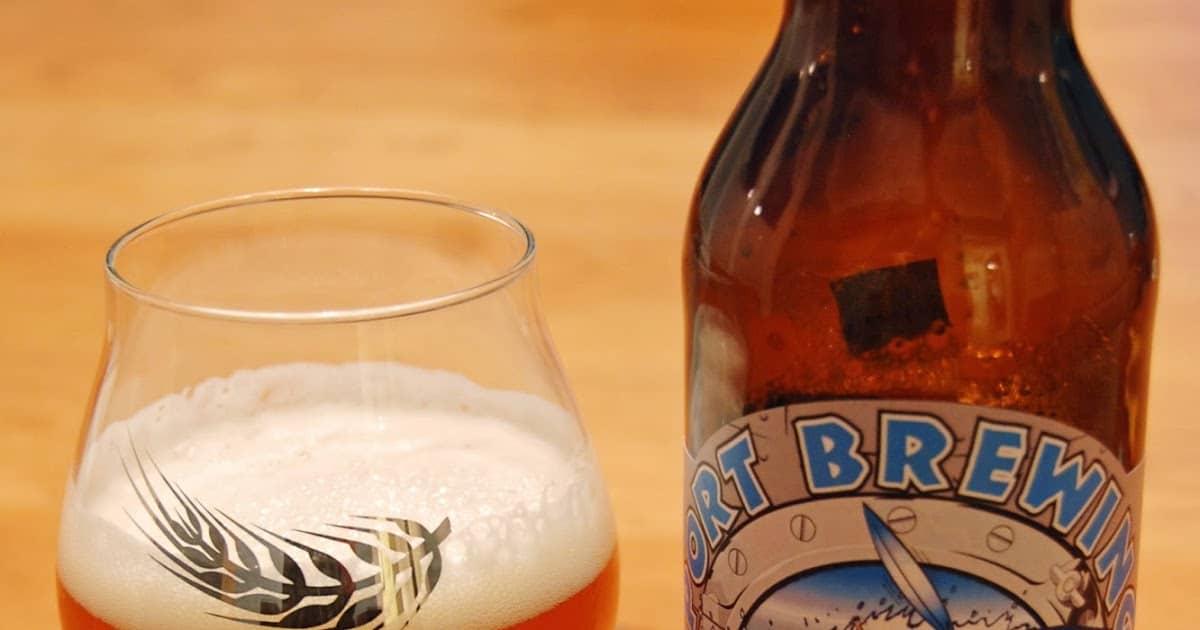 Port Brewing Wipeout IPA: This IPA gets its flavor (and attitude) from Amarillo, Centennial, Cascade, and CTZ hop varietals. If you like hops, this is the beer for you because it packs a punch of hoppy flavor.
Russian River Pliny the Elder: This might be the most popular and flavorful IPA on the market. This IPA is extremely well balanced with malt and hops and produces a slightly bitter flavor with a fresh hop aroma that boasts floral, citrus, and pine notes.
Goose Island IPA: This IPA has a ton of huge flavors going on, including lychee, pineapple, orange, and lemon, along with its sweet grainy malt undertones. It has a bitterness that dissipates quickly off the tongue, and it has a relatively light body. It finishes with bitterness and a slight citrus sweetness.
Bear Republic Racer 5: Here, we have another extremely popular IPA that basically flies off the shelves. It boasts notes of citrus, pine, and resin but is highlighted by a refreshing tangerine flavor. It's mostly citrus-packed but also has a malty sweetness.
Elysian Space Dust: Any IPA enthusiast would have tried this IPA. It is sweet upfront yet strongly bitter on the finish. The flavors in this IPA are peach, orange, and mango. There is a sharp bitterness of flavor and a little malty complexity as well.
Dogfish Head 90 Minute IPA: The flavor of this IPA is straightforward hoppy bitterness and moderate grain sweetness. There are notes of honey, chocolate, caramel corn, and tropical fruits. This beer has an incredibly crisp finish as well.
Bell's Two-Hearted Ale IPA: The flavors of this bitter IPA are grapefruit and pine, which pack an extremely hoppy flavor. Of course, that is from the massive hop additions in both the kettle and the fermenter.
Check out more popular IPA brands and beers:
Which is Best?
Which is better, the Pale Ale or IPA? For many beer connoisseurs, this decision is more difficult than picking your favorite child. However, for me, I have to side with the IPA. It has such a complex flavor and a bitter, fresh, and hoppy flavor that just varies so differently from beer to beer-making every drink a new adventure.
There is nothing against Pale Ales, but they just don't seem as complex as an ice-cold IPA. Not to mention, there are just so many different combinations of flavors that can come with an IPA, and IPAs are so hot right now, so many breweries are trying to outdo themselves with varying profiles of flavor. If you are looking for a true beer adventure, IPAs are the way to go.
Frequently Asked Questions
Question: What is an IBU, and how does it affect IPAs?
Answer: IPAs rely heavily on IBUs, which stands for International Bittering Units. The IBU measures the parts per million of isohumulone, which is the acid in the hops. The higher the IBU is, the more bitter the beer; thus, IPAs usually have a higher IBU. The average IPA typically falls between 40 and 60 IBUs.
Question: How long until an IPA goes bad?
Answer: IPAs do have hops initially added for preservation, but they still do go stale. It won't go rotten, as in you cannot drink the beer without getting sick, but it won't taste quite right. For the optimum result, you should drink an IPA up to three weeks from its production date, which you can find on the bottle.
Question: What is a Double IPA?
Answer: The easy way to look at a double IPA is to compare what an IPA is to a Pale Ale. They are very similar, but there are differences. A Double IPA is essentially is a style of IPA with more hops and typically a higher alcohol count. Another name for a Double IPA is an Imperial IPA.
Question: Is a Pale Ale considered a light beer?
Answer: A Pale Ale is a hop-forward beer with a malty flavor, making this style of beer a bridge way of sorts between dark stouts and light lagers. They are full-bodied, but they aren't as heavy as a dark beer. This makes Pale Ales a pretty approachable style and is considered the middle of the spectrum.
Question: What is a Hazy IPA?
Answer: A Hazy IPA, or otherwise known as a New England IPA, Juicy IPA, East Coast IPA, or an Unfiltered IPA, is a newer style of IPA that has taken the beer industry by storm. A Hazy IPA tends to be lower on the bitterness scale with more juicy or tropical flavors. Because they are unfiltered, unlike typical IPAs, they have a hazy or opaqueness when you look at them.
Final Word
There is no wrong choice when it comes to deciding between a Pale Ale and an IPA. Both have a delicious crisp flavor that is very versatile and well-liked with most beer drinkers. If you are newer to hoppier beers, it might be smart to start with a Pale Ale to get a taste for hops, then graduate to an IPA to really get the full blast of bitterness. However, both styles are flavorful and amazing in their own ways, and both are definitely worth a try.