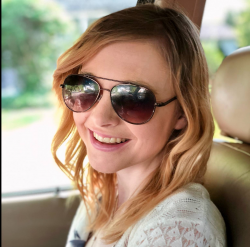 Latest posts by Erin Jamieson
(see all)
Italy may be known for its wine, but 2020 gave a boost to Italian beer. In fact, 2021 is looking like a great time to guide beer lovers to the best Italian beer you can buy.
Of course, Italian beer has been around for a long time. But 2020 highlighted just how popular it's become. The event in question happened not in Italy but in Wales when bars and shops ran out of Italian beer during the Euro Final.
The Euro final match was Italy vs. England and while there was talk and betting as to who'd win, perhaps the biggest hint for support was in the beer being sold.
As if a harbinger of England's defeat to Italy, it wasn't English beer that was selling out, but some of the best Italian beer. Peroni, Birra Moretti, and Nastro Azzuro were all hard to find across bars and shops in Wales.
In fact, Margaret Pritchard, manager of Gwin Llyn Wines, suggested that the sales of Italian beers pointed to who had the most support. Whether that's true– or people simply love Italian beers, is up for debate. 
Of course, you don't have to be cheering on an international football competition to enjoy Italian beer. Find out what all the hype is about in this best Italian beer guide. I'll tell you about some of the best-known names and my picks for 2022.
At a Glance: Best Italian Beer
| Product Image | Primary Rating / Price | Primary Button |
| --- | --- | --- |
| | | |
| | | |
| | | |
| | | |
| | | |
| | | |
| | | |

Do they drink beer in Italy?
Obviously, they drink beer in Italy– but there's a common misconception about Italian beer. This, ironically, is likely due to Italian's reputation for its fine wines. Wine indeed enjoys extraordinary popularity in Italy, and you'll find Italian wines gracing many menus. In fact, the average Italian drinks 0.1 liters of wine per day and produces a rough average of 50 million hectoliters per year.
But that doesn't mean beer culture is absent. In fact, lagers are especially popular and widely consumed, both in Italy and abroad.
How much beer do Italians drink?
Italians may love their wine, but they enjoy their beer, too. 2019 marked an increased interest in beer, with 20.9 million hectoliters consumed. That meant that the average Italian drank 34.6 liters of beer in 2019, compared to 28.6 liters of beer in 2010. Part of that may be because there are more options, Italian craft beer culture has grown, and people are more aware of the best beers.
How much beer does Italy make?
Italy produces an average of 15 to 17 million hectoliters of beer per year. 2019, the last year that there's firm data for, marked their highest beer production yet, with 17.27 million hectoliters produced for that year. It's likely that production, on average, has exceeded that.
How is Italian beer different?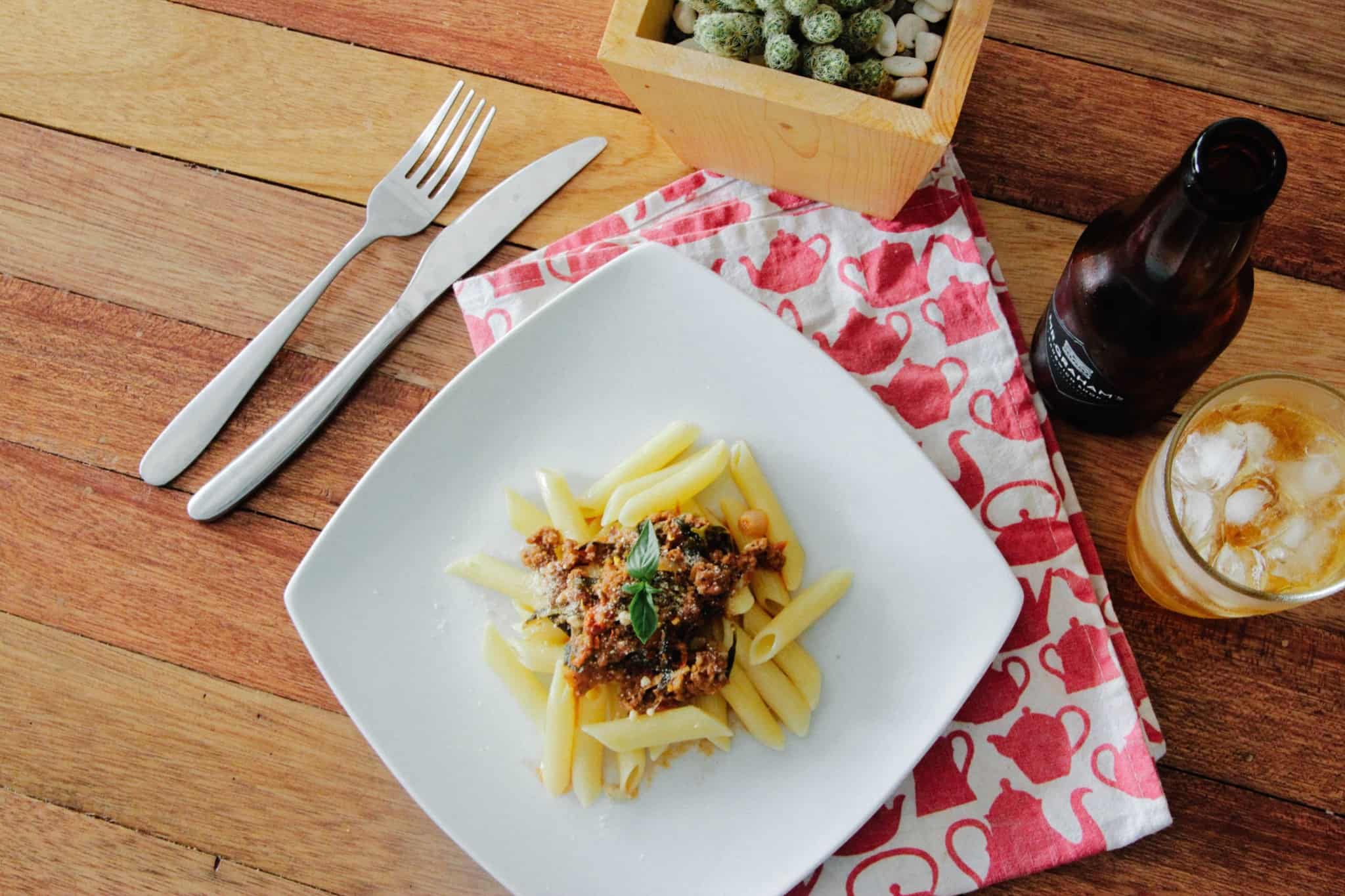 What exactly makes Italian beer special? From flavors to unique makers, there's something special about Italian beer that keeps people coming back. While Italian beers are not for everyone, they're notable for good reason. While many Italian beers are lagers, they're fermented slightly warmer than typical lagers, leading to a sweeter, fruity flavor. 
Does Italy have a good beer?
Italian beer no doubt ranges in quality– you'd say the same for any nation that producers beer. That aside, many high-quality Italian beers have earned acclaim. In fact, while Italy still may not be thought of as a beer capital of the world, they have some of the most well-known brands.
What does Italian beer taste like?
Just as it is true of any country that produces beer, there's a variety of flavors. However, Italian beer is especially known for its Lager beers. These lagers, and Italian beers in general, tend to lean fruity, with notable concentrations of hops and malt. Another key difference is how many Italian beers ferment.
Italian beers tend to favor higher fermentation temperatures. This lends to fruitier flavors than lower-temperature fermentation. As a whole, Italian beers are quite drinkable and the fruity flavors are balanced with the hops and malty notes.
What is the most popular beer in Italy?
As Italy is known for its fruity lagers, these tend to be the most popular types of beer. Italian brewers have also toyed with Ales and Indian Pale Ales, but much of the popularity comes down to the biggest names in Italian beer. Of these, Peroni is the most popular.
Other popular names in Italian beer include Moretti, Angelo Poretti, and Menabrea. That isn't to say these are the only great Italian beers– just the most popular. But undeniably, when people ask about Italian beer, their introduction may very well be Peroni.
Best Italian Beers: My Picks
Sounds like Italian beer is something you might want to enjoy, or just want to give it a try? I'll give you a short run-down on the best Italian beer brands, and what you need to know. I'm including my top brands, and have been sure to include a sample of different Italian styles of beer, including not only lagers but also ales and unexpected ideas.
Birra del Borgo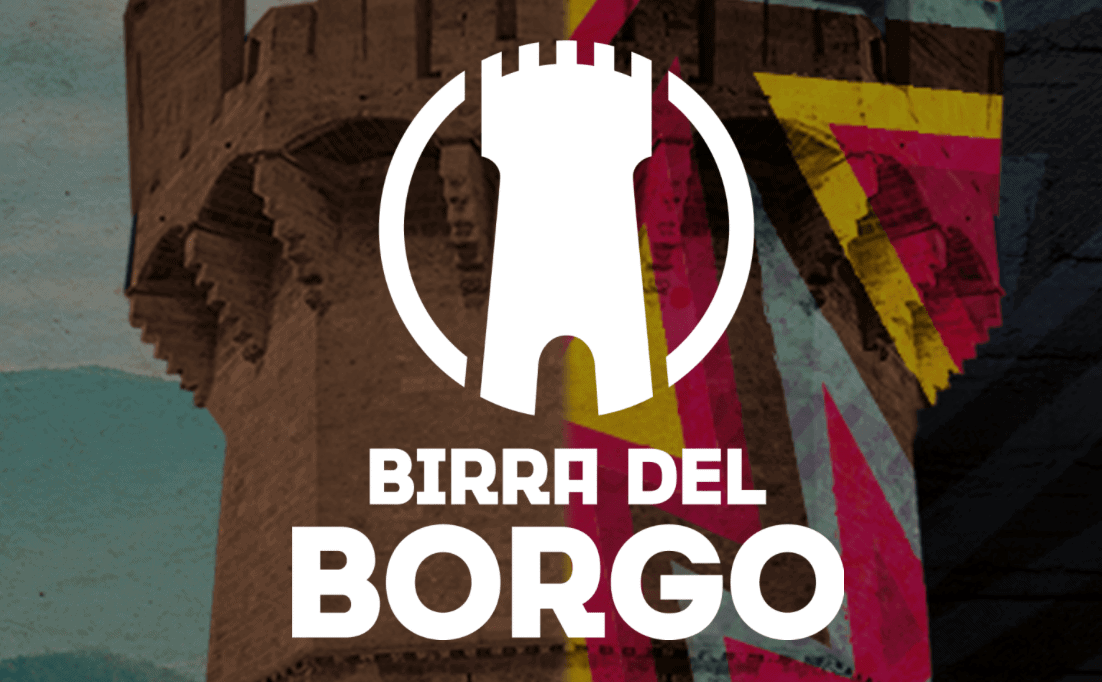 Borgo opened its doors with its first brewery in 2005. Nestled on the border between Lazio and Abruzzo, the small village of Borgorose was an excellent place to begin. Known for its exquisite mountains, beech forests, and lakes, the picturesque area inspired Borgo's vision.
With a desire to connect with the natural world, Borgo beers are produced with local ingredients, as well as relationships with local businesses, vineyards, and farmers. Ingredients are locally and sustainably sourced. Their beer is specially fermented with traditional and indigenous yeast. An impressive 80 percent of their malts are sourced from local Italian regions.
It's now known as one of the top producers of craft beers in Italy while staying true to traditional Italian brewing traditions. They produce classic, seasonal, and 'bizarre' beers.
Classic Beers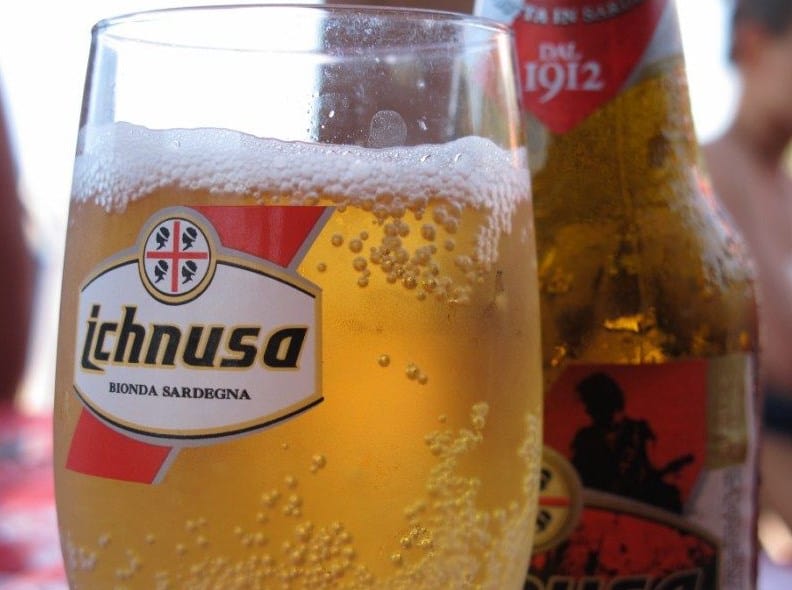 Lisa is a classic golden Italian lager, with crisp and elegant aromas. Honey balances out a soft, bitter, and dry finish. My Antonia is a daring Italian and American beer, with both European and American hops. Explosive alcohol is paired with dry hops, for a beer perfectly paired with red meat. Reale is another highlight, as the classic, first beer ever brewed by Borgo. This India Pale Ale is intensely bitter, with a medium body, aromatic hops, and citrus and pepper notes.
Seasonal Beers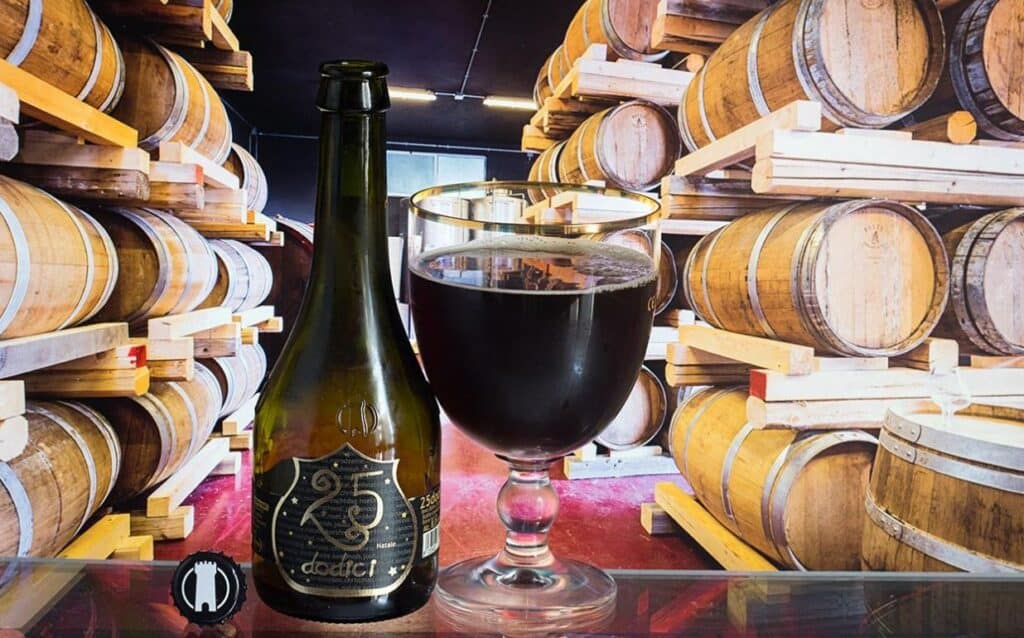 Buckwheat and ales make for a classic lineup. Perhaps most noteworthy is their Christmas Ale, with festive notes like orange peel, raisin, honey, and nuts. Caramel and currant lead to a decadent, slightly bitter finish.
Bizarre Beers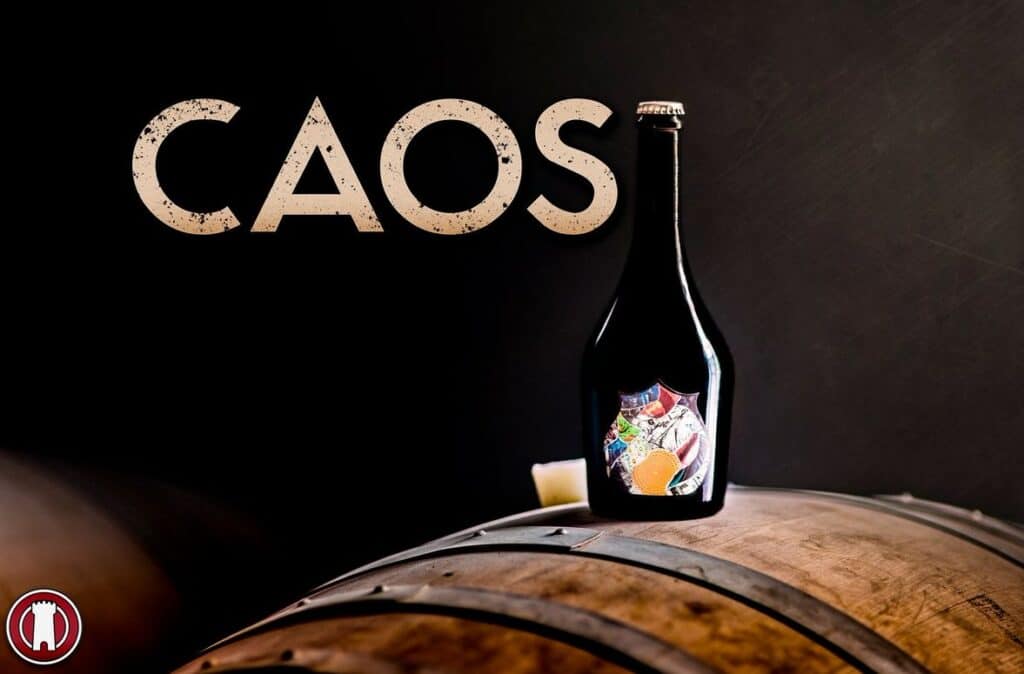 These experimental beers show that, while Borgo does produce classic flavors, they also aren't afraid to branch out a little. The Perle ai porci takes inspiration from Nordic beer is an oyster stout beer— the beer is actually brewed with oysters and clams for a briny take. CaOs, meanwhile, is expressive and fresh, with white grape acidity– an Italian grape ale.
Birra Moretti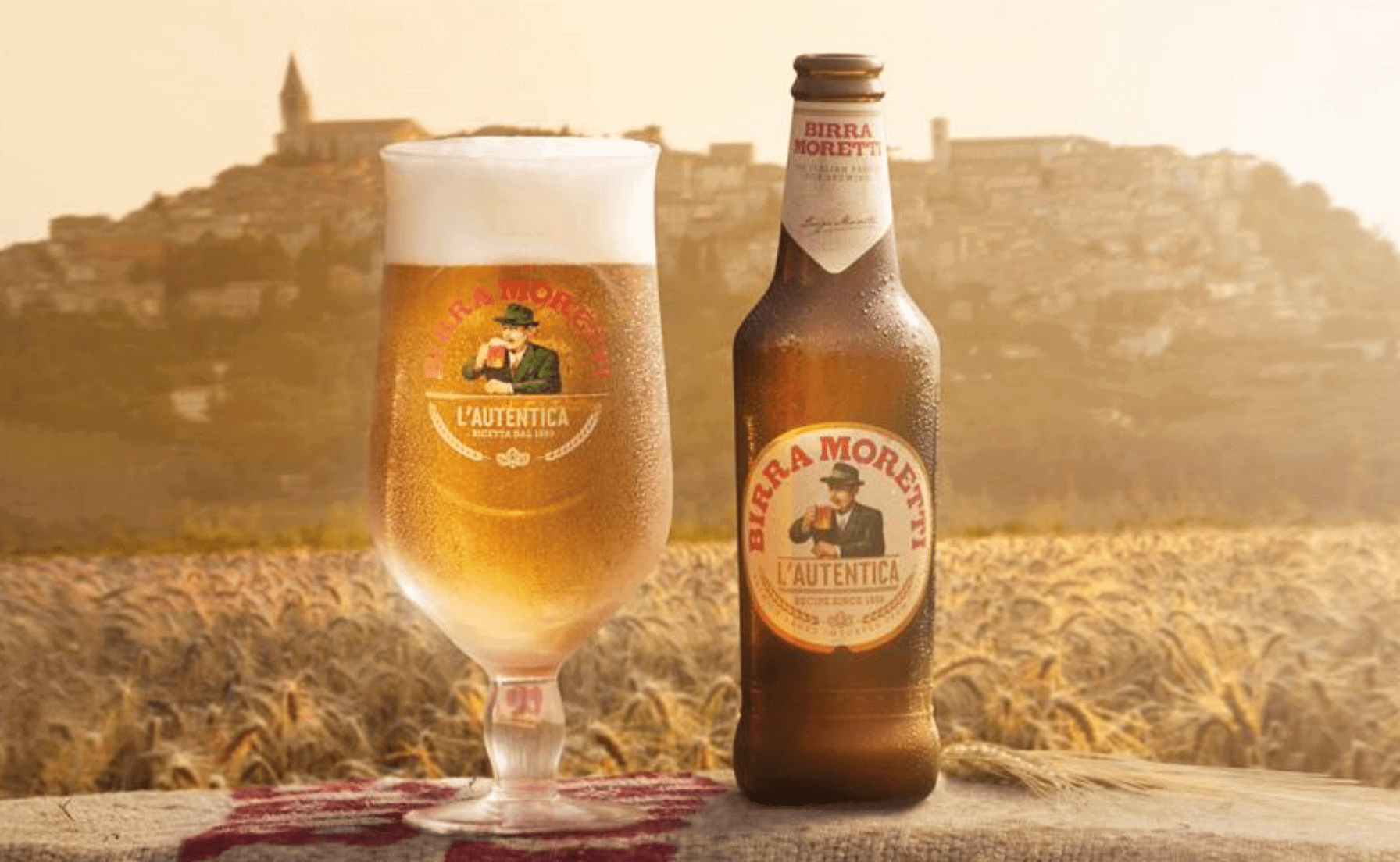 Birra Moretti is an award-winning beer brand and is easily considered one of Italy's best. Luigi Moretti founded the company as a "beer and ice factory" in 1859 in the Italian Friuli region. Today, it is most known for its insistence on high-quality raw materials, and balanced taste.
Offering a signature aroma and distinctive hops, Moretti excels with its authentic approach. In fact, Moretti has followed the same brewing techniques since its inception and does to this day. This traditional method makes for classic Italian beer that simply won't go out of favor. It's also award-winning, with the distinction of earning both gold and silver medals at the World Beer Cup.
They're best known for their classic lager and robust doppelbock.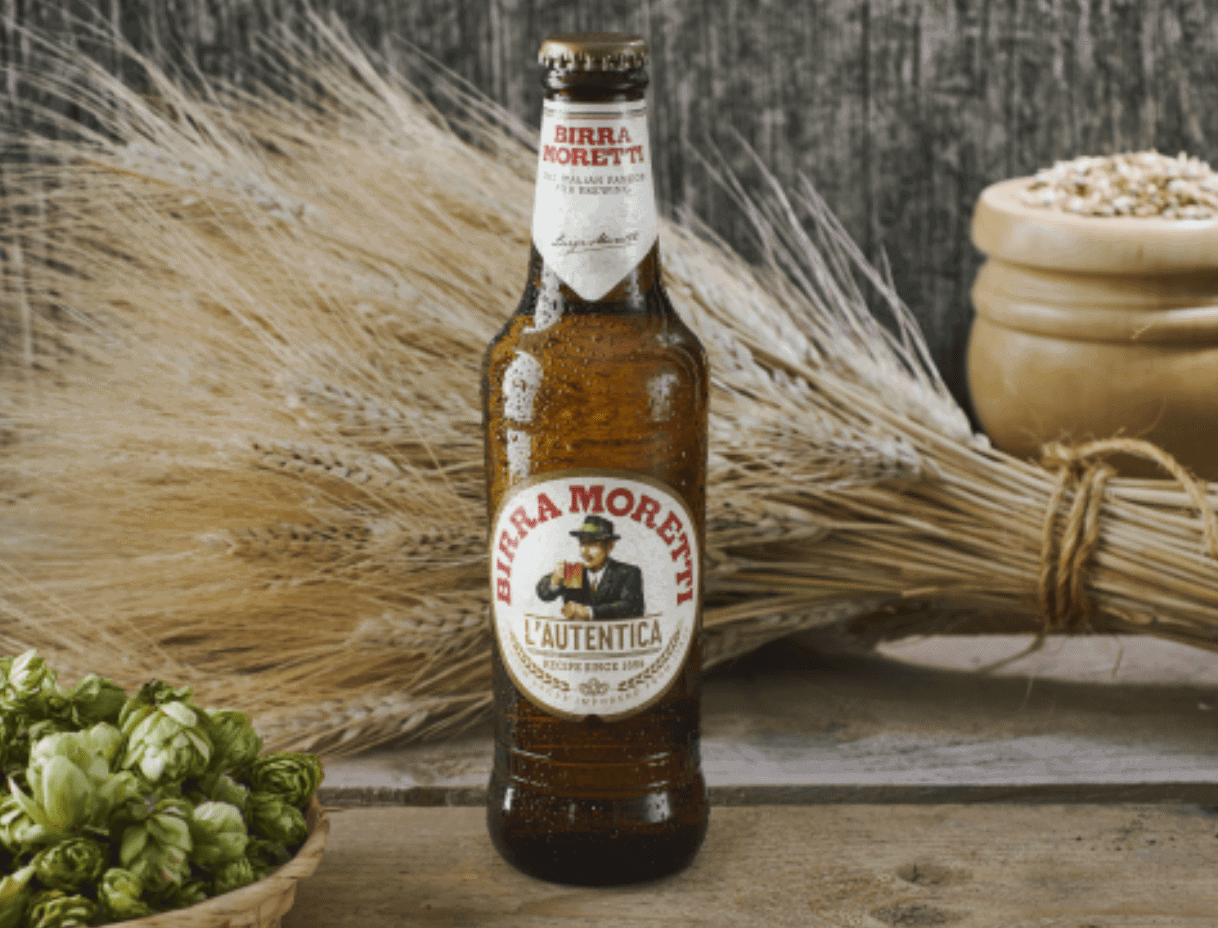 This traditional Italian lager has remained nearly the same since it was first brewed. A balanced, bitter taste is aromatic and drinkable. The high-quality malts provide a golden hue, accompanied by maize. It's a distinct but versatile beer, and it's easy to see why it's popular. Buy Here.
Birra Moretti L'autentica Lager | Drizly
It is a bottom-fermented beer with a golden colour. This colouring is a result of the type of malt used in brewing. Its alcohol content is 4.6% alcohol by volume. It is not a strong beer and is therefore perfect for drinking at lunch, at dinner or for evenings out with friends.
Check Price
We earn a commission if you make a purchase, at no additional cost to you.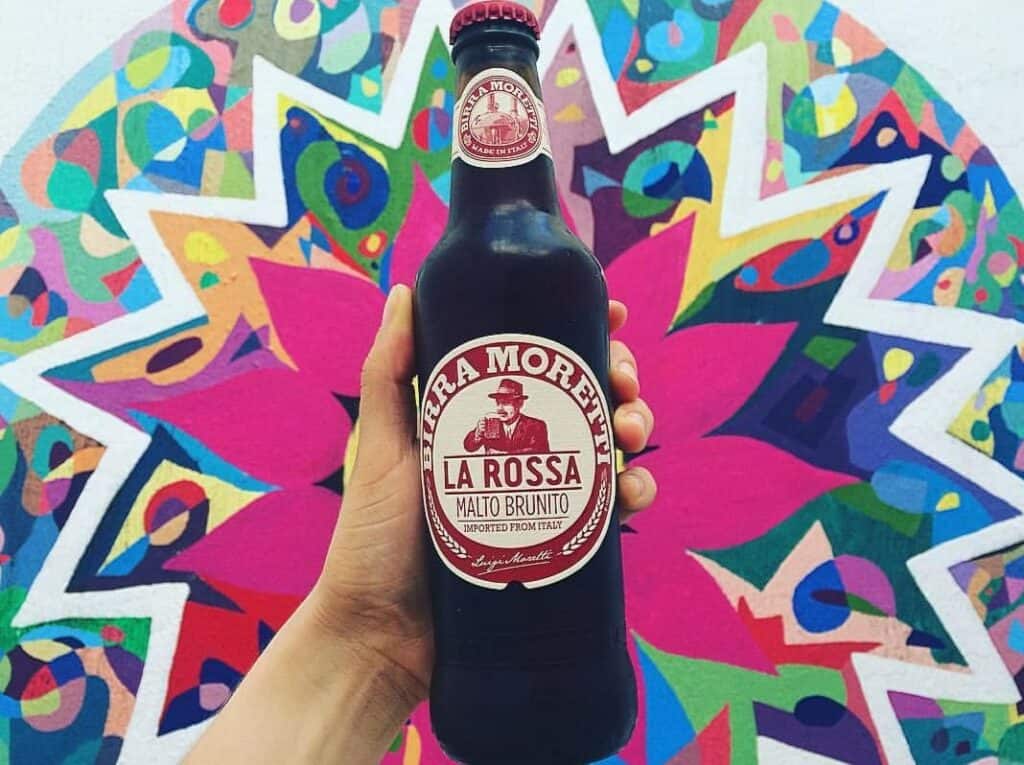 Moretti's take on a doppelbock is a delightfully full-bodied beer. Caramelized malt flavors carry a bold roasted aroma. The amber hue comes from drying and rotating the malt during the brewing process. The hops leave a bitter aftertaste but gentle fragrance. Buy Here.
Birra Moretti La Rossa | Drizly
Birra Moretti La Rossa is a Double Malt or Doppelbock beer produced using 100% high-quality barley malt.
Check Price
We earn a commission if you make a purchase, at no additional cost to you.

Forst
Forst is one of the older Italian breweries– it's been producing beer since its inception in 1857. Founded near the Italian Alps, this family-owned business has now grown to become one of Italy's most prominent, and largest breweries. Much of the inspiration for beer comes from the Alps, but also by popular demand. Forst has become a name for premium lager and doppelbock.
Three decades ago, much of the international distribution was taken under by S.K.I. Beer. S.K.I. has been in operation since 1987 and was actually founded in Queens, NY. It sells Forst's most popular beers.
You can learn about buying and selecting these beers here.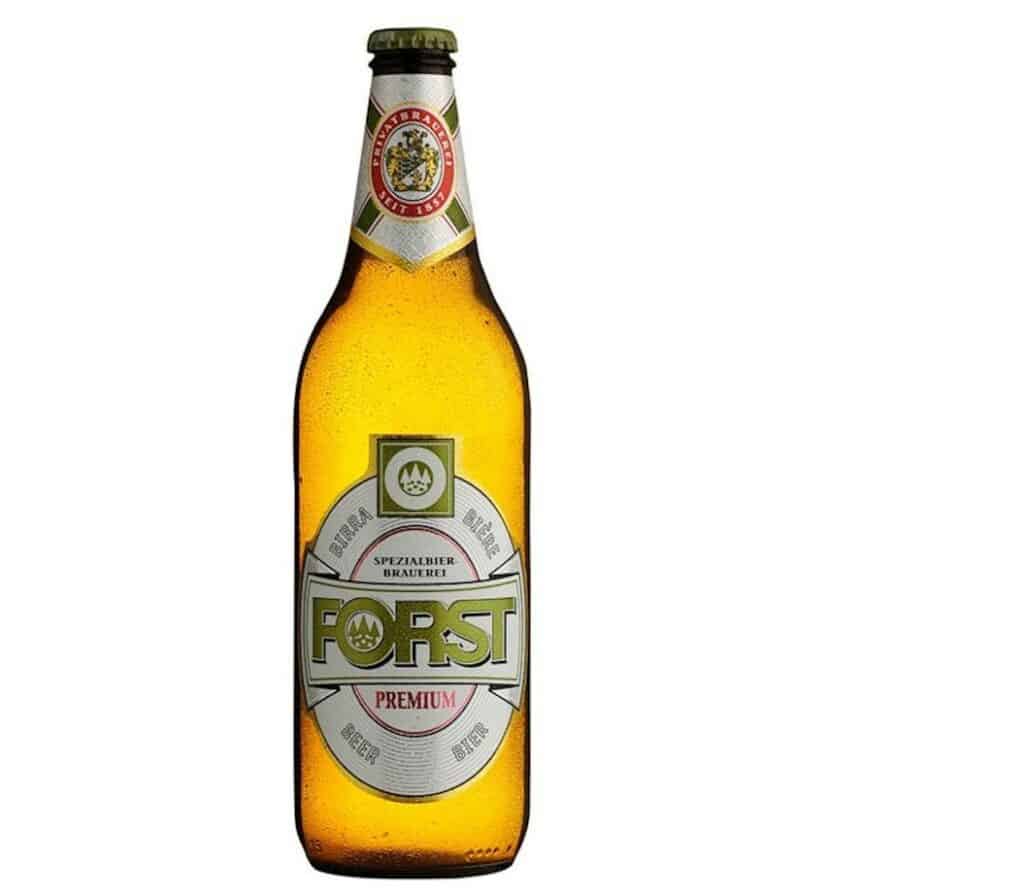 This balanced lager is a true Italian classic. The pleasing lager features a balanced presence of hops and malt, with an aromatic finish. Present carbonation and a pale golden hue make this beer versatile and easy to drink.
Forst Premium Lager | Drizly
Located in the foothills of the Italian Alps, the Forst brewery was founded in 1857. Their close proximity to the awe-inspiring mountains allows them to brew with natural spring water.
Check Price
We earn a commission if you make a purchase, at no additional cost to you.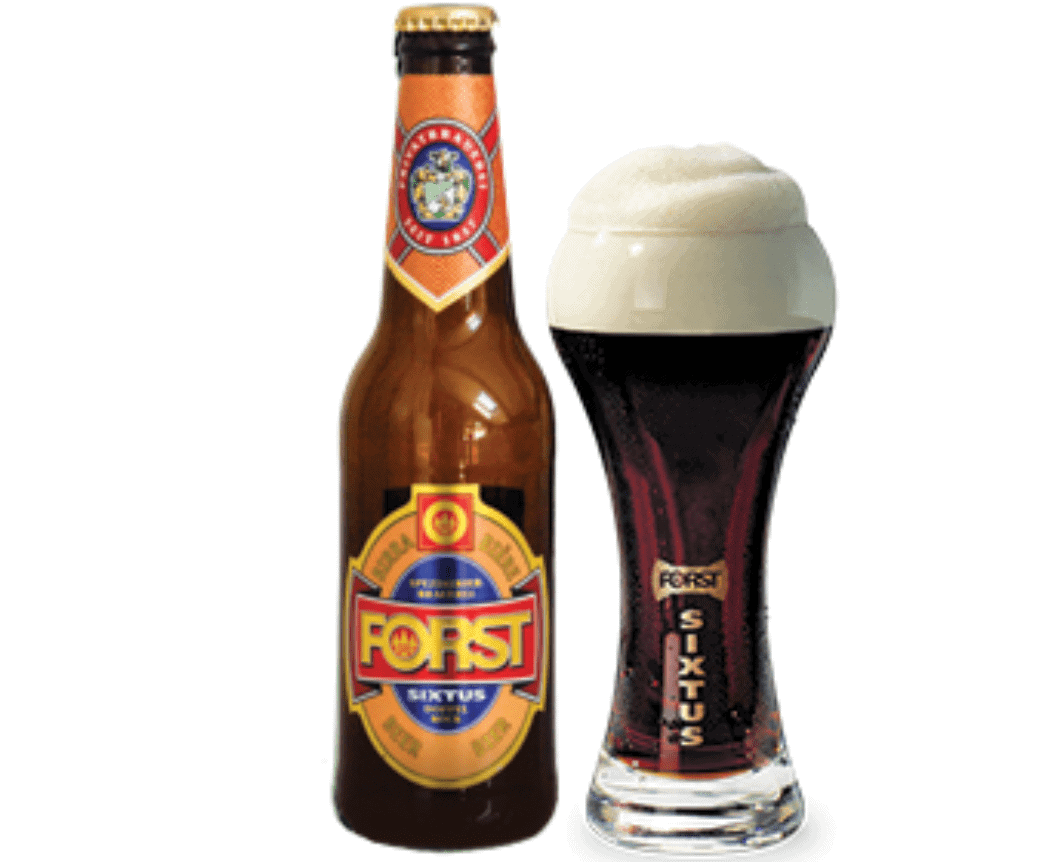 If you like a darker beer, Forst's doppelbock is pleasing. The strong malt flavors are accompanied by caramel and toasted spices for warm notes. The roasted malt adds a distinct aroma without being overpowering.
Forst Sixtus Doppelbock | Instacart
The famous, highly popular strong Forst Beer. The special malts used and the specific production process help to create its unique caramel flavor.
Check Price
We earn a commission if you make a purchase, at no additional cost to you.

Menabrea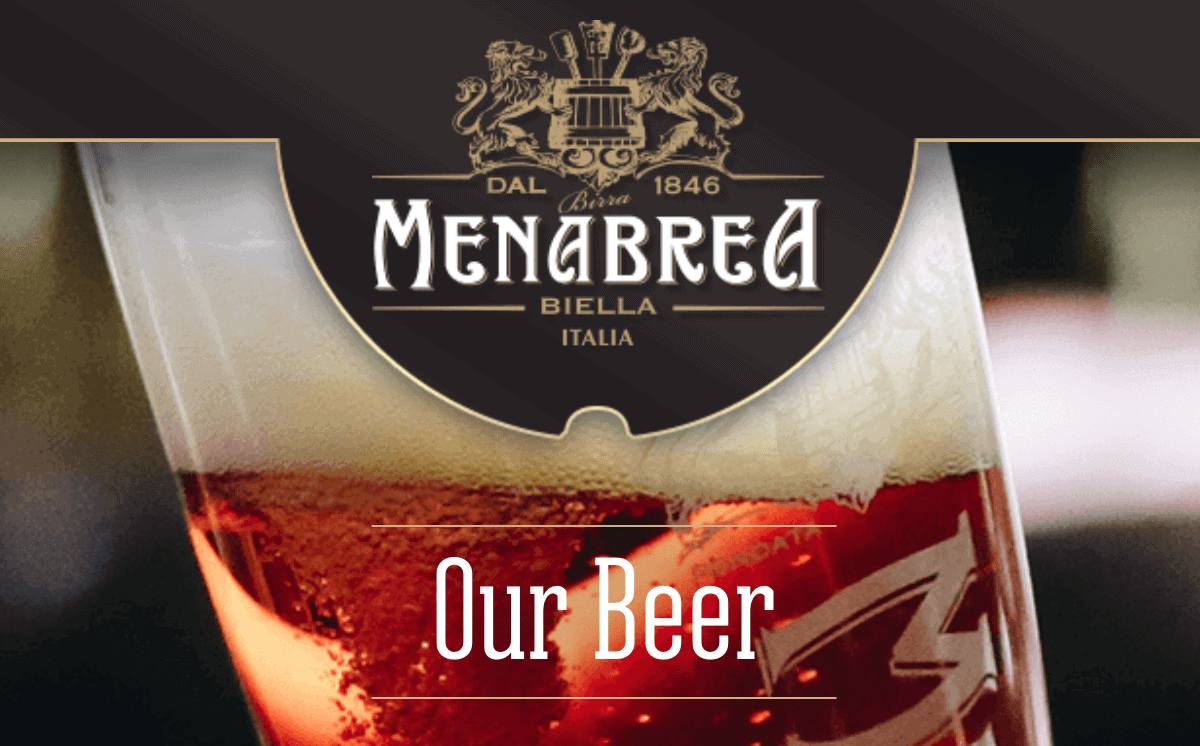 Menabrea sells just two lagers to the United States- but it's clear why it has become a well-loved Italian beer brand. Menabrea is a brewery rooted in tradition, with its first beer brewed in 1846. Built on the foothills of the Italian Alps, the brewery has been passed down generations and to this day is still owned by the founder's great-great-great-grandson– a true distinction.
That follows well with Menabrea's traditional approach towards Italian beer. Honoring tradition and Italian heritage, Menabrea draws inspiration from the natural land. But unlike Borgo, who tends to experiment and blend traditional methods with more modern, Menabrea has held strong with classic approaches. And it plays well for them: their pale lager has earned a gold medal three times at the World Beer Championships.
You can learn more about locations, and where to buy here.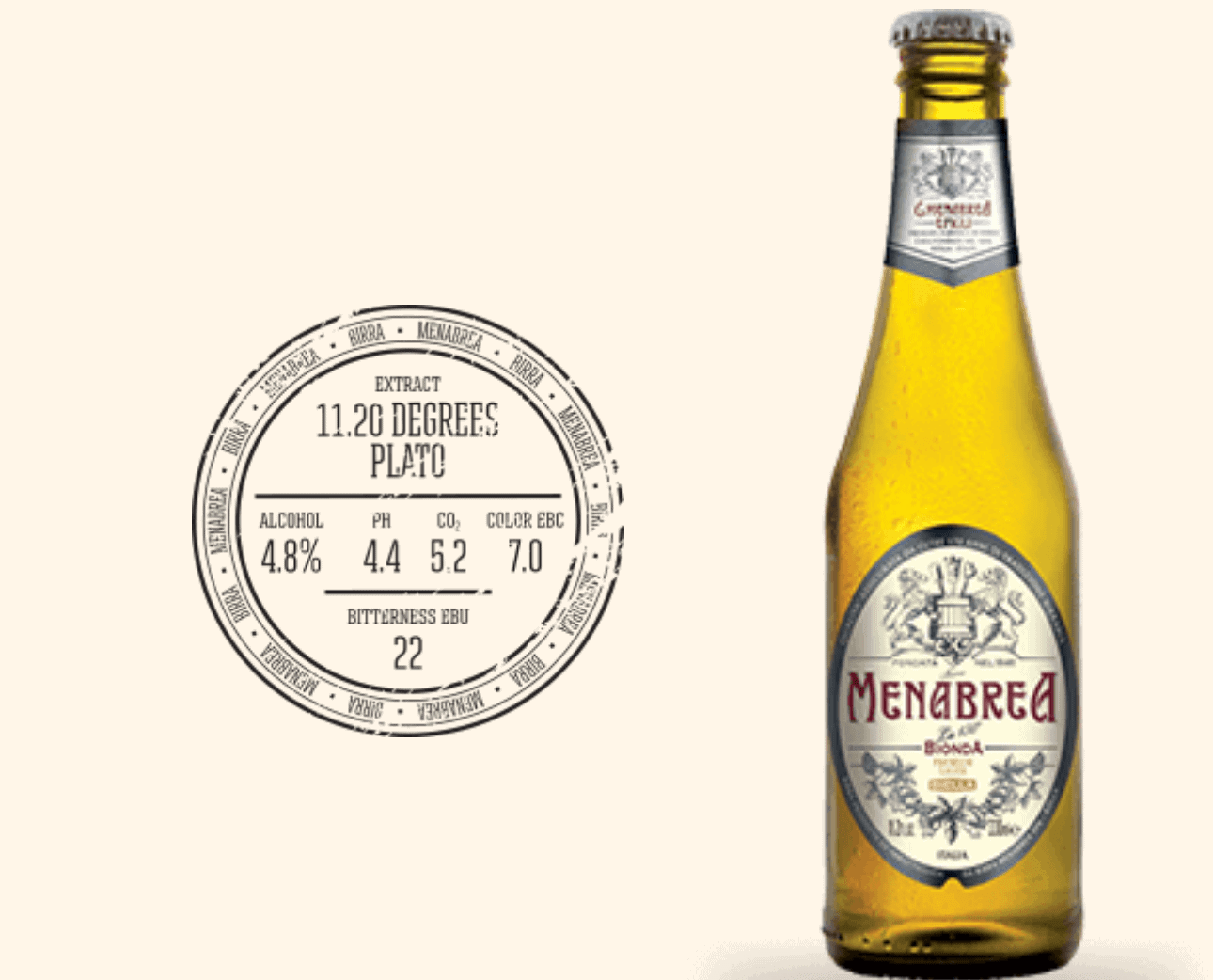 This award-winning pale lager is made using Menabrea's own bottom-fermenting yeast and mountain water sourced from the Italian Alps. Barley malt, maize, and Hallertau Magnum hop pair for a light hue and lightly sweet taste. But that sweetness is balanced with present hop bitterness. The finish is lightly bitter, with floral and fruity notes Italian ales are known for.
Menabrea Bionda Lager | Drizly
Menabrea is matured gently in the perfect temperature of our cave cellars for a taste of superior clarity. This 4.8% ABV pale lager is well balanced between citrus, bitter tones and floral, fruity undertones giving a consistent and refined flavor.
Check Price
We earn a commission if you make a purchase, at no additional cost to you.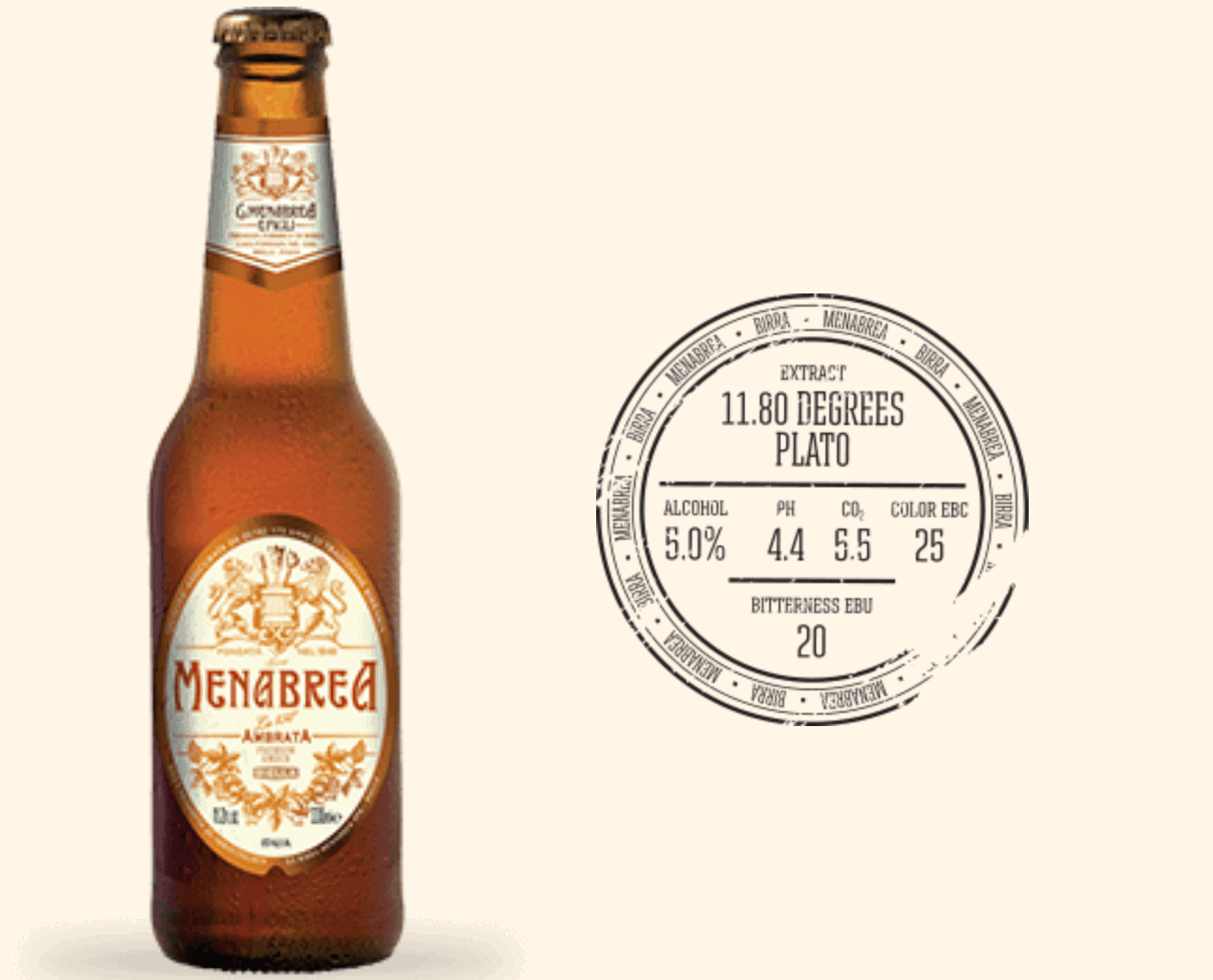 Ambrata Lager should not be overlooked, either. This amber lager features roasted barley malt, with a substantial body and robust, complex aroma. The addition of a bit more alcohol makes for more marked complexity, and the toffee and caramel flavors make this a drinkable and inviting Italian beer.

Peroni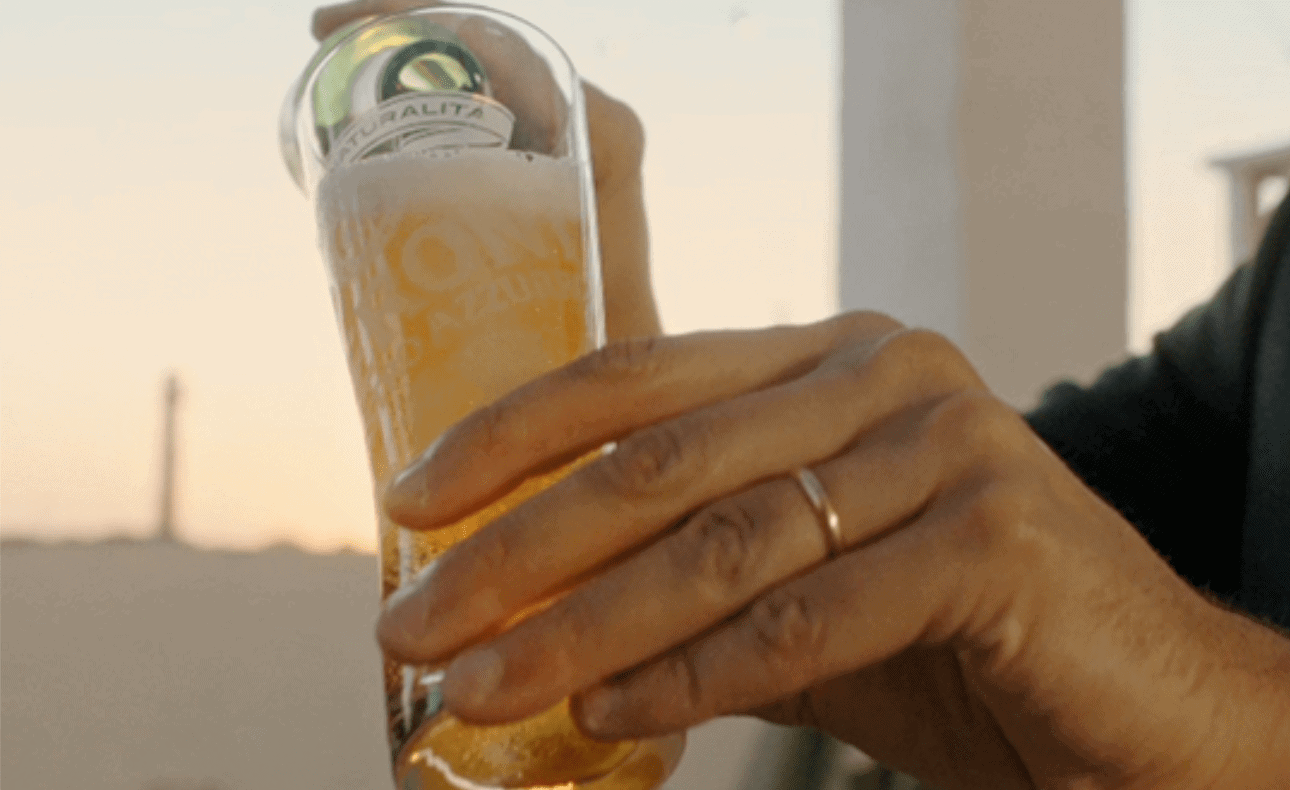 Of course, no list of best Italian beers would be complete without Peroni. Peroni is best known for its pale lager, Nastro Azzuro, which enjoys popularity in Italy and the United States especially.
Founded by the Peroni family in 1846, the brewery enjoyed success quickly and opened an additional brewery in Rome. The 1960s say Peroni spread its appeal with aggressive advertising, much of which focused on a connection between the sea and its brewing. By 1990. Peroni was being distributed worldwide, though much of its success today is credited towards a London brewing company's own measures to market Peroni.
Though it's seen by some as an accessible beer, in fact, Peroni is considered a posh Italian beer, taking inspiration from Italian high fashion and offering a crisp, clean and sophisticated finish. The refreshing taste, tradition, and simplicity have ensured Peroni's place as what many considered to be the best beer Italy has to offer.
There's also the quality of their ingredients– which of course explain that signature, elegant taste. An exclusive variety of Italian maize is combined with two-row, spring-planted barley and water that's carefully analyzed for purity.
Because Peroni beers are so widely known, you can buy them in stores and online in countless places. Minibar, Instacart, Saucey, and Drizzly offer online buying and delivery to your door or a local store.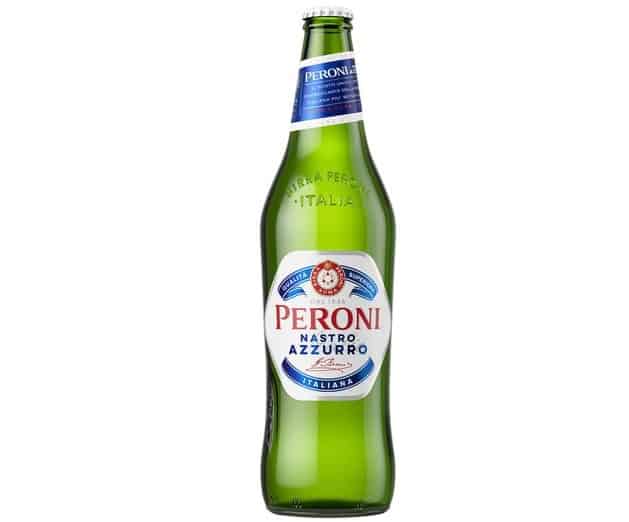 If you're going to try any Italian beer– or simply can't decide, most would point you towards Nastro Azzurro. Nastro Azzurro is a pale lager that was first brewed in 1963. The crisp, refreshing and refined taste is light and clean. A delicate balance of bitterness and spicy undertones accompanies a clean but aroma-filled finish. With locally sourced ingredients, there's something hard to describe the refined and pleasing taste. (You can buy it at any of the links above).

Frequently Asked Questions
Question: What is the best-selling beer?
Answer: Though it enjoys popularity worldwide, without a doubt, Bud Light is the best-selling beer in the United States. In 2019, Bud Light sold 27.2 million barrels.
Question: What country has the cheapest beer?
Answer: While you can find cheap beer anywhere, South Africa, in particular, has earned a reputation for exceptionally cheap beer. Beer from South Africa averages a price of $1.68 U.S. dollars.
Question: How popular is Peroni?
Answer: Peroni is not only popular as an Italian beer, but a widely popular beer as a whole. In fact, it's considered to be the 7th most popular beer brand, and the 15th most well-known in the world. In fact, it earned the 2015 distinction as the "poshest beer in the UK." 
Question: What is similar to Peroni?
Answer: Peroni is a unique beer and no other Italian beer–or beer in general– is the same. The closest comparison is usually made between Peroni vs. Stella Artois. Stella, like Peroni, has been highly praised for its quality, but it does rank a bit below Peroni. An interesting thing about the comparison is that they perform differently based on the age of the drinker. Stella Artois is more loved by older beer drinkers, whereas Peroni is more popular amongst young beer drinkers.
Question: Is Birra Moretti the same as Peroni?
Answer: Moretti and Peroni are not the same Italian beers. Peroni does, however, produce Nastro Azzurro, which is its famous pale lager.
Final Thoughts
Italian beer may be best known for the Peroni name, but that doesn't mean there isn't more variety to explore. The best Italian beers take care to select quality, locally sourced ingredients and stay true to Italian brewing tradition, offering up aromatic and accented beer.