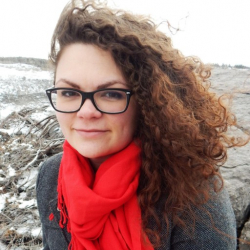 Latest posts by Candace Osmond
(see all)
If a tropical, juicy IPA is your go-to when it comes to enjoying a cold beer, you may have heard of Goose Island's Next Coast IPA. If you haven't heard of this hoppy brew before, you will have to try it to experience the explosion of piney hop flavors with a tropical finish of Citra and Mosaic hops.
Next Coast IPA is a perfect balance of bitterness and lightness with a medium body that is easy to drink and sip to savor each flavor and aroma that goes into this delightfully hoppy IPA. This is a lightly sweet brew that has a sweet aftertaste with some bitter flavors that linger gently on the tongue. Welcome to our Next Coast IPA Review.
About the Brand
Next Coast IPA is made at Goose Island Beer Company which was established in 1995 by founder John Hall. John Hall is someone who loves beer and took a trip across Europe to try every type of brew that each region specializes in.
When he got back home to Chicago, he decided to try to make high-quality craft beer in America that was just as good as the countless brews he tasted in Europe. He became fascinated with craft brewing and started small but invited everyone he knew who also loved beer to come in and see every step of the brewing process.
By 1999, he was able to buy a larger plant to brew more beer with the addition of his own brewpub. His beer was such a hit that in 2011, major beer distributor Anheuser-Busch acquired Goose Island to manufacture it to the mass scale you see today.
Goose Island beers can be found nationwide, but their brewpub remains in Chicago where patrons come in and taste seasonal and staple beers fresh from the taps.
Goose Island's packaging line produces 500 cases an hour with a keg line rate at 50 kegs for every hour. They keep their beer cold at 38 degrees F to make sure that the beer arrives at each distribution spot fresh and its peak flavor profile.
Barrel Program
Goose Island Beer Company has an extensive Barrel Program that takes old bourbon barrels in order to let their beer ferment in bourbon barrels to acquire their warm, robust flavor. Initially, all beers were stored in Jim Beam bourbon barrels, but the program became much more extensive with the higher demand for beers.
By 2010, Goose Island Beer Company had such a high demand that a warehouse was built directly across the street from their Fulton Street Brewery, where barrels were filled in the brewery and transported across the street to the warehouse to give them plenty of time to age. They collaborated with Intelligentsia Coffee and used their Black Cat Espresso for the brewery's first Bourbon County Brand Coffee Stout.
Creating new batches of bourbon-aged beer, a vanilla stout was released, Bourbon County Brand Vanilla Stout which was aged in bourbon barrels for extra vanilla flavor. These barrels included plenty of vanilla beans to bring out the extreme vanilla flavor. Each year Goose Island Beer Company tries out new batches of beer infused with various ingredients all aged in bourbon barrels to create interesting and warm flavors.
By 2014, a new barrelhouse, the Goose Island Barrel House on the West Side of Chicago opened up to create a home to more than 130,000 square feet of aging barrels. It was specifically designed to further the dedication to the brand's art of barrel aging beer and helping to teach future generations of brewers their unique processes.
Next Coast IPA at a Glance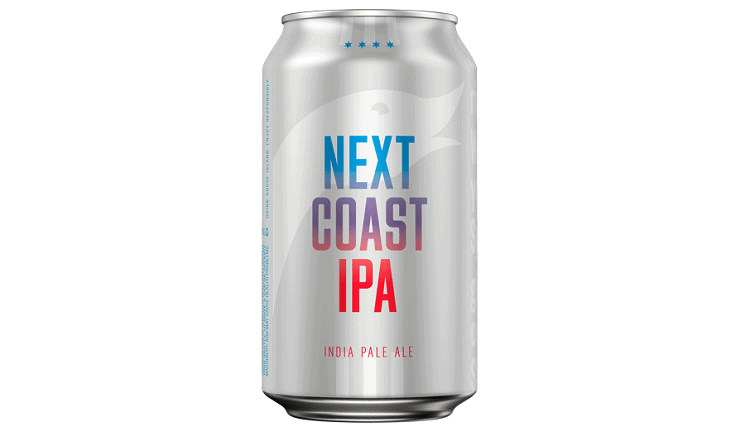 A juicy and fruity flavor, Next Coast IPA is an easy-to-drink India Pale Ale that won't fill you up and is perfect for enjoying on a hot summer day. The lightweight mouthfeel and refreshing finish linger on the tongue and won't weigh you down.
Alcohol Content: 7% ABV

Color: Amber

Taste: Gentle bitterness with a lightly sweet flavor with slightly sweet and gently bitter lingers.  

Mouthfeel: Light, crisp

Type: American India Pale Ale
Where is Next Coast IPA Brewed?
Next Coast IPA is brewed at Goose Island Beer Company located in Chicago, Illinois. Aside from their bourbon barrel-aged beers, the brewery is also known for their lighter beers including 312 Lemonade Shandy, their 312 Urban Wheat Ale, Natural Villain Garage Style Lager, and Lost Palate Hazy IPA.
Pros and Cons
There is so much to love about Next Coast IPA, and here are some of the major standouts.
Pros
Light and crisp mouthfeel

Juicy and tropical aromas

Easy to drink at 7% ABV

Pairs well with spicier foods, foods you'd eat on a hot day

Perfect to enjoy outdoors in warmer weather

Great beach day drinking beer
Cons
ABV may be too low for some

Not everyone will enjoy the hoppy flavor

Comes in a can only

Tastes good only when ice cold
Bottling and Packaging/Branding
Next Coast IPA comes packaged in a brilliant silver can with bold lettering in blue, purple, and red. The title of the beer is the most eye-catching part of the can, as the letters fade from blue to purple, to red in a seamless transition all down the can. The famous goose logo can be seen faded slightly in the background.
While not many may like that Next Coast IPA is packaged in a can, due to its light and fruity flavor, this beer is ideal to enjoy at the beach or around a pool. Many beaches and pool areas do not allow glass bottles to be brought into the area due to the potential broken glass injuries. Goose Island Brewing Company wanted to make sure their beer could be easily transported and enjoyed without hazards around areas with water, hence the being packaged in a can.
Moving cans is also easier to do, as bottles can be heavier and harder to move a larger amount. Next Coast IPA is the perfect beer to enjoy on a beach, so you can easily fill up your cooler to enjoy its fruity and tropical flavors with your best friends during your next beach trip.
Ingredients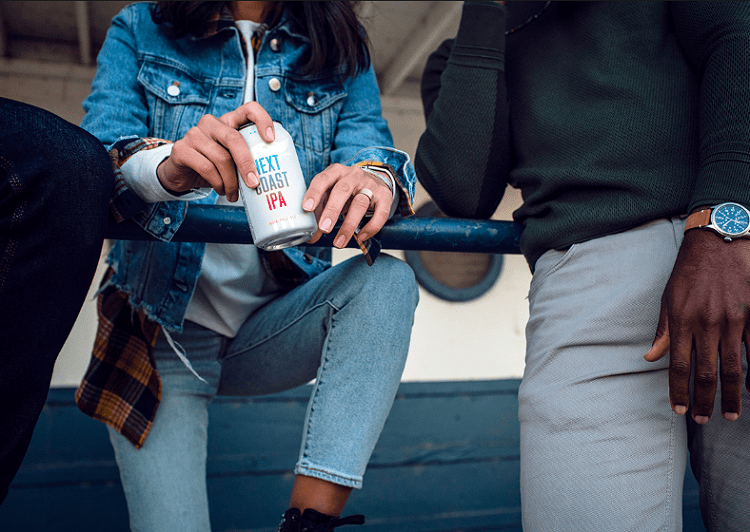 With a focus on plenty of hops and fruity flavor, Next Coast IPA is made with a blend of hops, malts, and plenty of flavors. These ingredients include:
Nugget Hops

06277 Hops

Citra Hops

Mosaic Hops

Eureka Hops

Synergy Select Malts

Pilsen Malts

Carahell Malts

Water

Yeast
The flavors infused throughout this IPA include piney and tropical, with a sweet and bitter lingering flavor that dances on the tongue.  
Nutritional Information
Next Coast IPA is a lighter beer, with only 160 calories from a 12-ounce pour. With an ABV of 7%, this beer has only 15 mg of sodium with 25 grams of carbohydrates. There is no sugar, saturated fats, or trans fats within this beer. Its light feel is what makes this beer so drinkable and best enjoyed on a hot summer day.
As with most IPA's, the beer focuses more on the mouthfeel and flavor than the hardiness of it. An IPA is a much easier beer to drink during hotter weather because it will not fill you up like a stout or dark beer would. These are a bit easier to drink and you can drink more of them without feeling too bloated or feeling like you have overindulged.
That's not to say that drinking too much of this beer won't get you drunk, because even at a 7% ABV and 40% IBU will get you drunk if you drink too much of it, but if it is consumed in moderation, it will lay light in the stomach compared to heavier beers. Its delightful flavor is what has beer drinkers seeking out this brand over and over again.
What Foods Does Next Coast IPA Go With?
As with most lighter beers, especially American IPAs like Next Coast IPA, these beers pair well with spicier foods and dishes with salty or umami flavors throughout them. It pairs great with fried foods and cuisine from India or Mexico. Even grilled meats including burgers and steaks would pair well with this IPA due to the light, fruity flavor profile of the beer.
This light, fruity flavor will only enhance the taste of these spice-rich dishes. If you are eating a spicy dish, sipping on Next Coast IPA will help cool down the intense spiciness or strong spice flavors in your food, all while enhancing the way these flavors linger on your tongue.
It's no wonder why Next Coast IPA is a great summer beer, as some of the most iconic summer foods, including hamburgers, cheeseburgers, hot dogs, and chili dogs, would pair great with it. This is a classic summer beer that travels well and makes some of the best foods taste even better.
How to Pour Next Coast IPA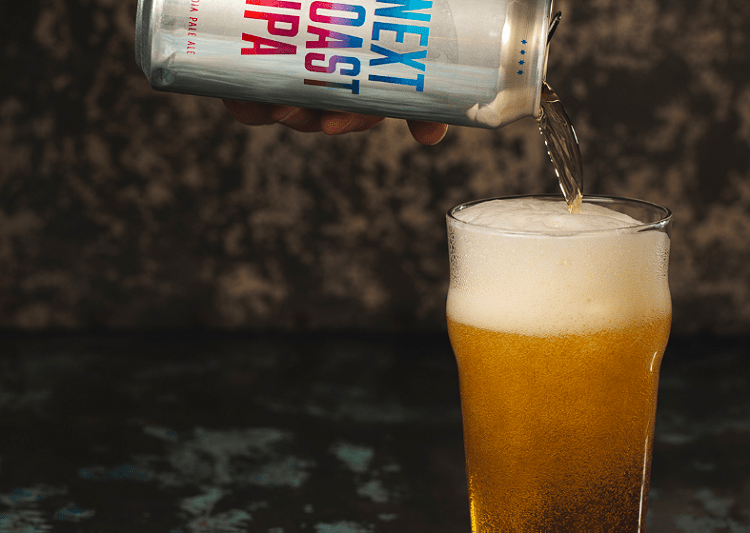 To fully appreciate the delayed release of mocha, maple, and bourbon, the Next Coast IPA needs to be poured just as delicately as it is savored. These easy steps will help you get the most aromatics with your pour and enhance the flavor on your palate.
Step One
Hold your glass at a 45-degree angle and position it one inch below your beer tap or can. This will allow some air to swirl through your beer and help bring out the hoppy aromatics and fruity flavors that lay throughout the beer.
Step Two
Begin pouring your beer down the side of the glass and be sure to aim for about halfway down the glass to allow the thick foam to settle. As the foam layer of the beer starts to dissipate, the bursting bubbles will send all those fantastic hoppy notes right into your nose. Allow the foam to settle completely before pouring again.
Step Three
Once your beer has been poured halfway and the foam has settled, continue to pour your IPA the same way you did in Step 1 and finish your can off. Allow the thick foam at the top of your beer, or the head of the beer, to settle a bit before taking your first sip.
How is This Kind of Beer Made?
Being a hop-forward beer, Next Coast IPA is all about the hoppy flavors and tropical aromatics. Using their combination of hops and malts, paired with water, these malts and hops are boiled. Different hops are added in at different times of the boil so that each hop's flavor profile will come out at the right times.
This brew is boiled for about five to fifteen minutes before the most aromatic dry hops are added in. American IPAs are known to have a more pronounced flavor than standard IPAs due to the inclusion of hop blends and malt combinations. Next Coast IPA is then cooled down and kept ultra-cold before being sent out to respective taprooms and liquor stores.
Similar Alternatives to Next Coast IPA
Goose Island Beer Company makes all sorts of beers, including other IPAs, bourbon barrel-aged stouts and brews, and plenty of fruity combinations. If you love Next Coast IPA, or you are just wanting to try some different brews from this company, here are a few of our favorites from Goose Island.
312 Lemonade Shandy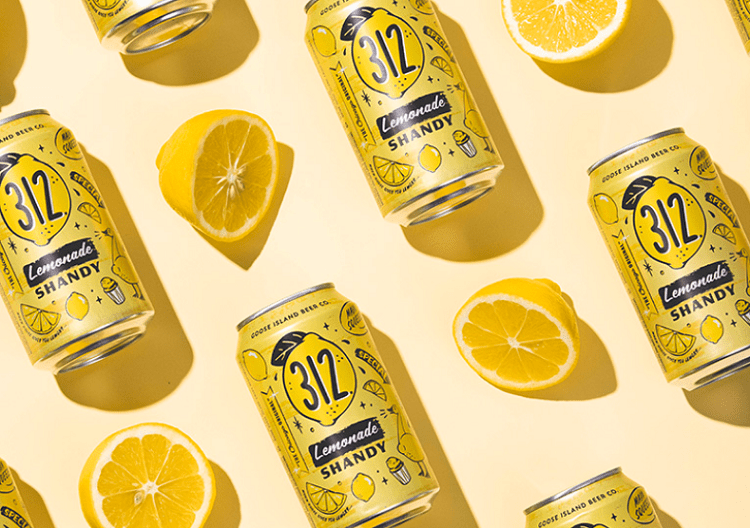 This lemony, juicy, and refreshing shandy combines Italian lemon ice and 312 flavors to create this easy-to-drink beer. This is a much lighter beer on the tongue, with a lemony, crisp, and surprisingly refreshing sip that comes with a dark yellow haze color.
Goose Island IPA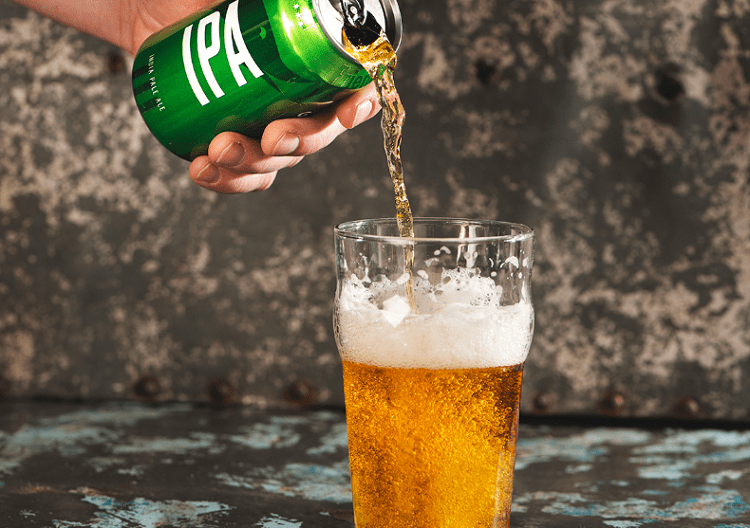 Closer in flavor profiles to the Next Coast IPA, the Goose Island IPA is an award-winning India Pale Ale that has a hoppy flavor infused with grapefruit and citrus, pine, and floral notes. This is a six-time medal winner at the Great American Beer Festival and this brew remains a staple at Goose Island Brewing Company.
312 Urban Wheat Ale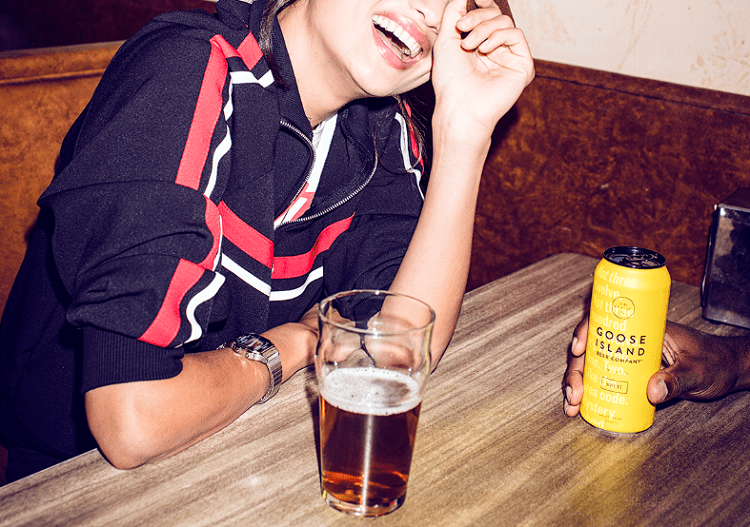 A delightfully bright, lemony flavor with a bit of haze, the 312 Urban Wheat Ale is inspired by Chicago with its intricate blend of 312 spicy aromas of Cascade hops. It is a crisp, fruity ale with a creamy body that is surprisingly refreshing.
Natural Villain Garage-Style Lager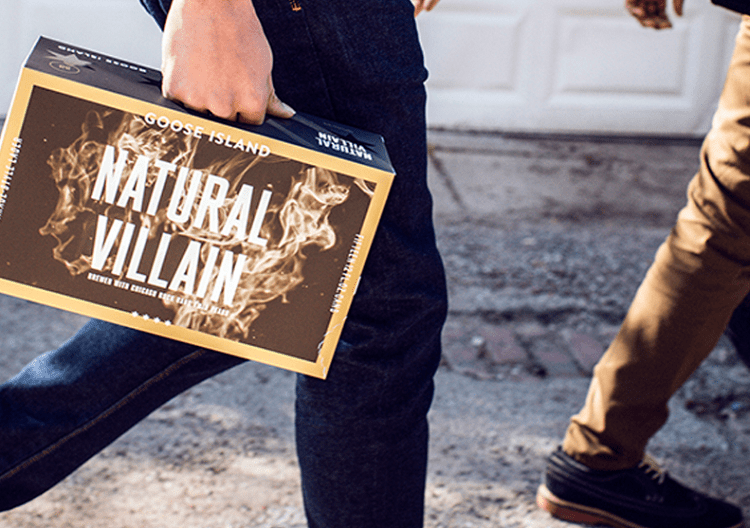 If you're into music festivals, or you simply like to practice your jams with your buds in your garage studio, this is the beer for you. This is a classic, crisp beer that has become a go-to for many due to the lightly bready qualities and mild hoppiness of this light orange lager.
Lost Palate Hazy IPA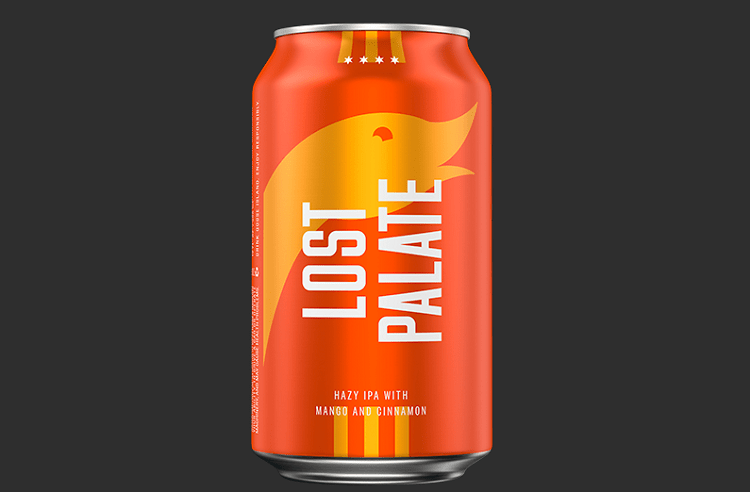 If you can't get enough of the hoppy flavor that only IPAs have, then Lost Palate Hazy IPA should be on your list of beers to try. This is a juicy, hazy IPA with a mango flavor infused with cinnamon.
This brew was actually created by Goose Island's longtime brewer, Jonny, who lost a lot of his flavor profiles due to his battle with cancer but could always taste this fruity blend. While Jonny passed from his disease, the recipe remains the same in Jonny's memory.
SPF Fruit Ale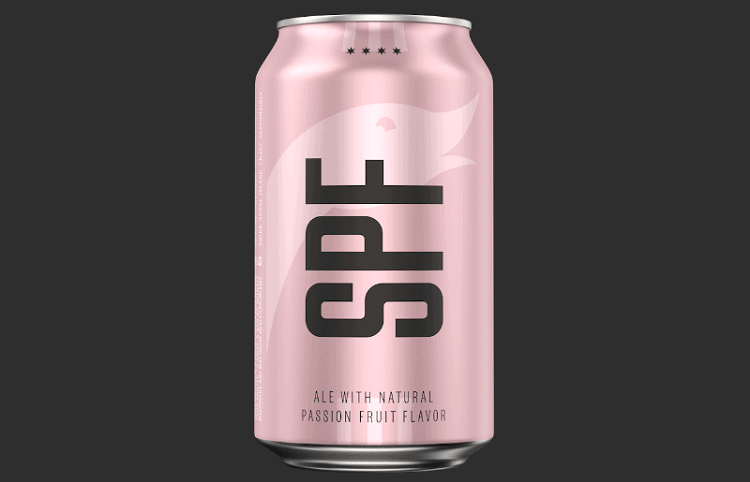 If you're looking for a lighter, fruiter beer, SPF fruit ale may be the perfect pick for you. This is a refreshing and effervescent ale with hints of passionfruit and pineapple throughout it. It's a tropical choice that is aromatic but not overly sweet.
Green Line Pale Ale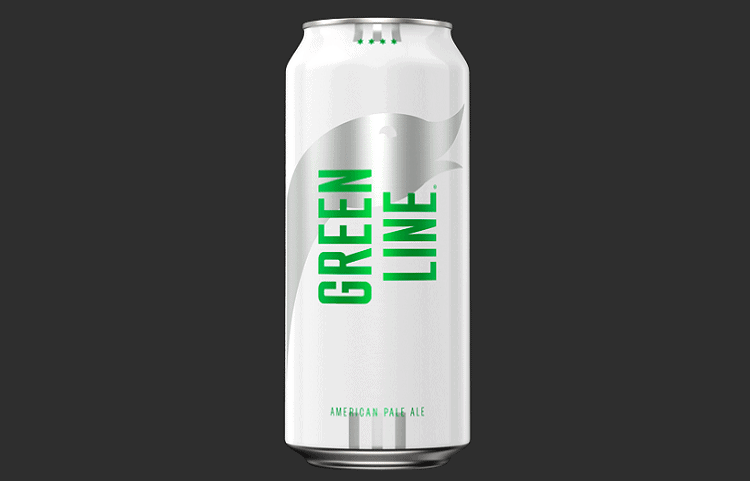 Green Line Pale Ale is toasty, citrusy, and perfectly balanced. This is a honey-colored American Pale Ale that has plenty of the hops you love with added citrus aromatics and a lightly toasted malt flavor.
FAQs
Question: How do You Get Next Coast IPA?
Answer: Next Coast IPA can be found in most liquor stores as it is shipped in cans throughout the United States. Of course, you can't beat taking a fresh sip of this IPA at the Goose Island Beer Company brewhouse in Chicago, Illinois, but this is a pretty easy beer to find. For added ease, the company has set up a beer located on their website, so you can add in your zip code and find the nearest location that sells Next Coast IPA.
Question: Is Next Coast IPA Very Hoppy?
Answer: Yes. Most IPAs are very hoppy, to begin with, but Next Coast IPA is an American IPA, which means it adds in even more aromatic hops and malts to accentuate the extreme hoppy flavor.
Question: What Alcohol Percentage is Next Coast IPA?
Answer: Next Coast IPA has an ABV of 7%.
Final Words
Overall, if you love to drink hoppy beers, especially IPAs, you will not be disappointed with Goose Island Brewing Company's Next Coast IPA. It is the perfect blend of hops and malts to create a beer that is full of flavor and contains plenty of tropical notes and bitterly sweet tones. It lingers delicately on the tongue and won't fill you up as a heavier beer would.
Even better, Next Coast IPA is an ideal beer to enjoy during the summer or the hotter months of the year due to its drinkability and tropical flavors. This is the perfect beer to take with you on a beach trip to enjoy with your closest buds and enjoy the hot day.
This is also a great IPA to pair with spicier foods, such as Indian dishes and Mexican cuisine, as the sweet flavor profile from this beer only enhances the experience of these foods. It's also great to pair with spicier foods because the sweetness of it will tone down any extra spiciness in your mouth. It's a great hot day beer and a wonderful IPA for those who love things hoppy.
For more helpful tips and recommendations on great tasting beers, check out our review of the Devil's Backbone lager!