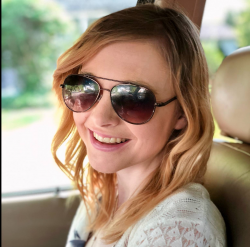 Latest posts by Erin Jamieson
(see all)
For beer lovers, there's nothing quite like enjoying a crisp craft beer out with friends. But with less selection and even shortages at local stores, many are opting to have their beer delivered instead.
Services like Beer Drop mean you don't have to sacrifice on quality. They promise high-quality craft beer delivered to your door. But is Beer Drop legit, or are you better finding beer on your own?
Brewers are already preparing for potential shortages in 2022. It's worrying small breweries like those in northern Colorado, who expect to be hit by holiday demand and lagging supply.
For Horse & Dragon Brewing Co, a small company located in Fort Collins, he's hopeful, citing a return to 2019 production levels in 2021, though he does cite uncertainty, as well as rising costs.
Inflation, difficulty retaining supply, and planning are all factors that may impact breweries in 2022. And those challenges may be seen by customers as they shop at their local store or specialty beer and wine supply stores.
Of course, shipping delays may hurt beer subscription services like Beer Drop as well. But regardless of how things progress, there is an advantage to subscriptions like Beer Drop: access to beer you otherwise might never try, not to mention a chance to give someone.
Add to that the convenience and surprise of home delivery, and it's easy to see why Beer Drop and companies like it are popular.
But is Beer Drop worth your money, or is it too good to be true for a craft beer lover? This Beer Drop review will tell you what you need to know before you sign up for a subscription with Beer Drop.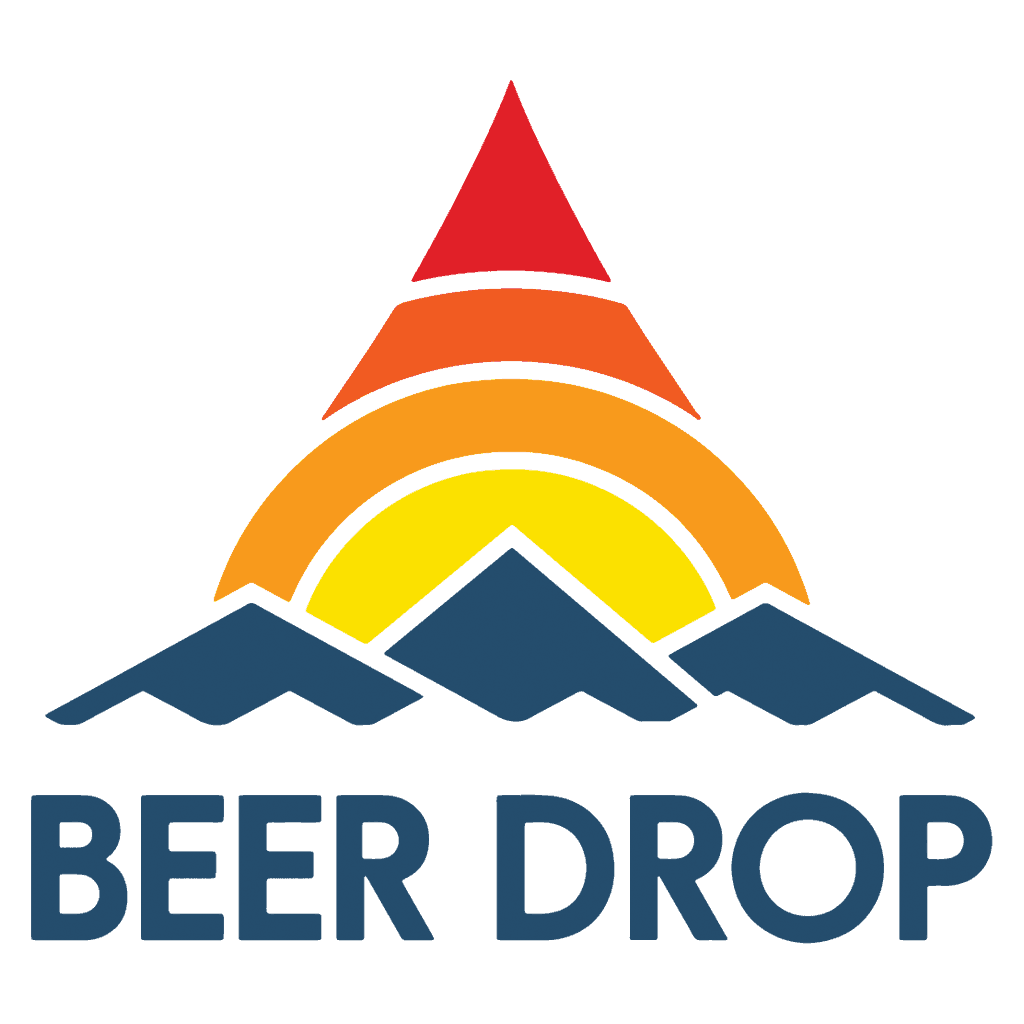 Personalized Craft Beer Subscription | Beer Drop
Beer Drop saves you time and money and sends you a monthly box of only the highest-rated craft beer from award-winning breweries around the country, personalized to your taste, from hundreds of constantly rotating beers, so you can always try something new that you're sure to love.
Join Now
We earn a commission if you make a purchase, at no additional cost to you.

Can I Order Alcohol Online?

Ordering alcohol online has pros and cons, no matter if you're using a direct delivery service like Drizly or you're opting for a subscription-like Beer Drop. But not everyone can order alcohol online in the United States– first, you need to check with your states' laws.
What States Do Not Allow the Shipping of Alcohol?
The good news is that the majority of states do allow shipping and delivering alcohol. But if you live in Alabama, Mississippi, Utah, and Kentucky, you're out of luck. Meanwhile, both Delaware and Rhode Island have unique limitations.
In Delaware, you can only have a beer or wine delivered to your home if you're a permanent resident and order directly from a store or restaurant. In Rhode Island, the rules are more or less the same.
There are some additional restrictions in some of the other states, but most of them apply to suppliers and may not impact you when signing up for a beer club. Read All Laws Here, or simply check to see if the company delivers to your region.
What's the Best Way to Order Beer Online?
You can order beer online either via a delivery service or a club subscription. Depending on your lifestyle and needs, either one can be a great option– or not worthwhile for you.
Ordering online regardless provides more options for buying and convenience, but you'll also have to contend with shipping and service costs, as well as any issues that could arise with shipping and handling.
Beer Delivery Services
Think of this as buying from a store and having products shipped directly to you or a store near you. Services like Drizly allow you to order beer online, then pick it up at a store near you, or, when available, to your door.
This is a la carte service, and you're on your own to browse through their options, with freedom and flexibility but not much guidance. These services offer extensive, though not specialized inventories.
Beer Clubs and Subscriptions
It's just as it sounds. Beer clubs act as a subscription service where you may have some selection but get shipped a curated collection of beer at regular intervals (most commonly a monthly subscription.)
While not universally true, beer club services tend to offer more unique beers, including craft beers, as opposed to conventional bulk beer. They also make interesting gifts and tend to be a bit pricier than your average delivery service.
What is Considered a Craft Beer?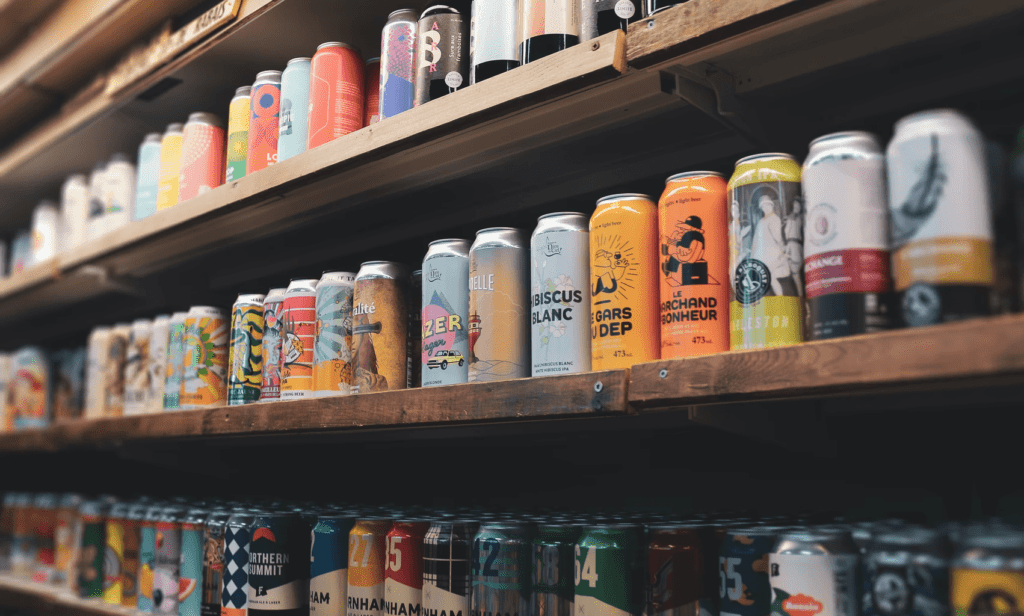 Craft beer is more popular than ever, but before I review Beer Drop, I want to take a closer look at what craft beer is. As the main draw of Beer Drop, it's important to understand that there are differences between craft beer and beer from large 'macro' breweries– and to see why it may or may not be worth the extra cost.
Is There Anything Really Special About Craft Beer?
Craft beer is produced from a small brewer, also known as a microbrewery. These producers brew in small batches as opposed to large batches common for conventional beer. Some use traditional brewing methods, while others are more unconventional. 
They're independently owned and operated, meaning they are not part of large-scale production in any way. The idea is that more attention is given to the quality of ingredients.
Craft beers often tend to incorporate more local ingredients and natural ingredients. These are general rules, not strict guidelines, but the emphasis is on exploring local and new ingredients and focusing on quality over quantity.
Why Do Craft Beers Taste Different?
Craft beers taste different based on their method of preparation. Without the pressure to mass produce– or the capacity– small batches can lead to great oversight, higher-quality ingredients, and also experimentation. With bulk beer, flavors tend to be more subdued and "safer."
Small-batch beers lend themselves to trying out unique flavors and playing with local ingredients. Many feel that craft beers taste fresher as well. 
Beer Drop: Worth Your Money?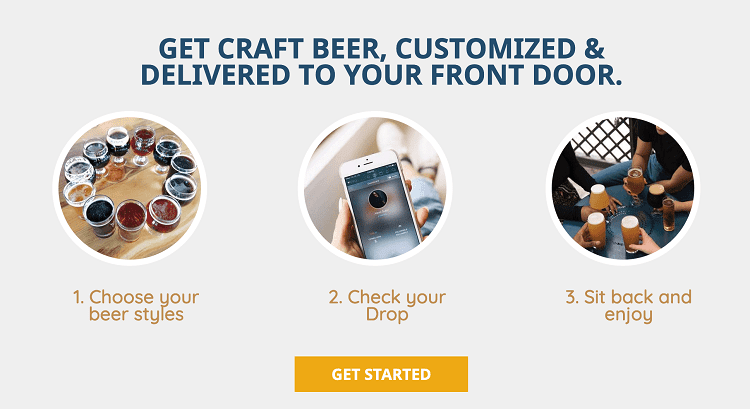 With roughly 12,200 followers on Facebook, Beer Drop is not the largest beer club, but it is one of the newer ones, and it's emerging as a compelling option. But what's behind this company, and does it live up to its hype?
What is Beer Drop?
Beer Drop is a beer subscription box that ships personalized boxes for both monthly subscribers and as gifts for one-time orders. Touting new craft beers every month from microbreweries, the company promises flexibility, easy ordering, and a customized approach to its services.
It's a fully online company based in Denver, Colorado that was founded in 2019.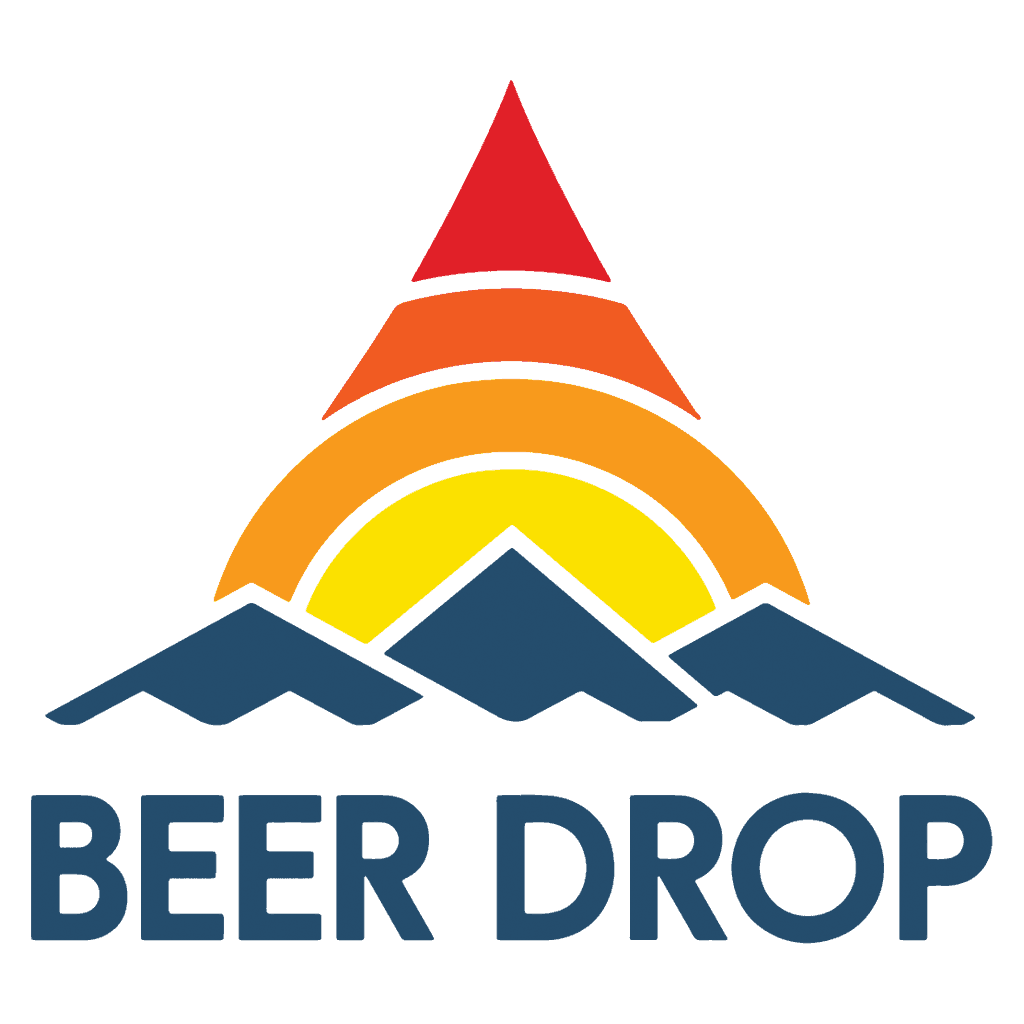 Personalized Craft Beer Subscription | Beer Drop
Beer Drop saves you time and money and sends you a monthly box of only the highest-rated craft beer from award-winning breweries around the country, personalized to your taste, from hundreds of constantly rotating beers, so you can always try something new that you're sure to love.
Join Now
We earn a commission if you make a purchase, at no additional cost to you.

Who Owns Beer Drop?
Beer Drop doesn't supply any information about its company history or even mission on its website, so I had to search on my own. It appears that the founder and CEO is Evan Reitano. This isn't Reitano's first venture into the beer industry. His previous experience includes working as a customer service manager for Dan Murphy's, as well as as a liquor store manager. He's stated that he founded Beer Drop out of a passion for craft beer and a desire to offer it to more people in the United States. 
How is Beer Drop legal?
Beer Drop, like other companies, is licensed to ship and sell alcoholic beverages. Of course, you have to be in a state where receiving shipments is legal– hence, why not all states can be serviced.
Where Does Beer Drop Ship From?
Beer Drop ships from Colorado for both regular subscriptions and gifts. When you place your order, you'll receive an estimated shipping date. Once it ships, you'll be emailed a tracking number so you can follow up with when your package is set to arrive.
How Long Does Beer Drop Take to Ship?
There's no specific time range, but Beer Drop mentions that it can take a few business days to process and ship your order. Shipments are placed weekly, and there's a Tuesday night cut-off.
How Much Does Shipping Cost?
Shipping is a $5 fee for all orders, regardless of the order cost. Keep in mind that someone must be there to sign (legal drinking age). The fine print indicates that if there's no one to receive the shipment, then you'll be subject to a restocking fee.
Does Beer Drop Offer any Refunds?
To discover the refund policy, you have to read under the fine print of their Terms and Conditions. If you receive a shipment that you feel is not acceptable, you must contact their customer service email.
They will refund you if a shipment never arrives based on their tracking, but there is no stated policy as to a refund guarantee, the terms of other refunds, or how and when refunds are processed.
How Do I Cancel Beer Drop?
One great thing on paper about Beer Drop is that you can purportedly cancel at any time, even with subscriptions. You can also pause deliveries, though the process is not quite as seamless as it sounds. Rather than canceling via your account, you must email support at [email protected].
I'd love to have the option to cancel via an account, as well as a direct phone number. Support is all online, with an automated chat box feature.
What Kind of Beer Does Beer Drop Sell?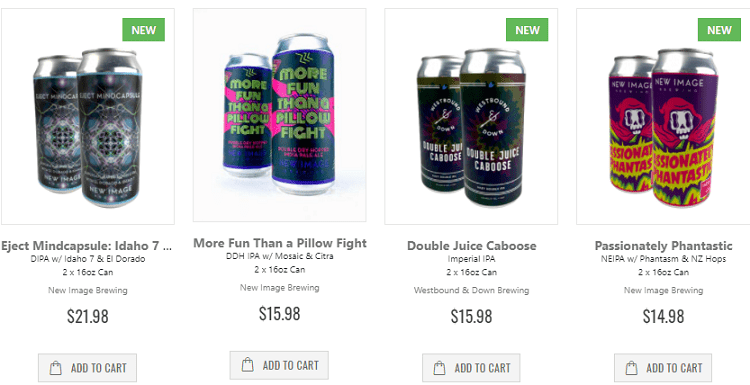 Every month, Beer Drop switches out its inventory. For subscriptions, that means beer from 5 featured microbreweries per month. They provide a list of microbreweries they work with, which is also where they offer a la carte shopping.
Beer types include IPAs and Pale Ales; Porters and Stouts; Belgian Ales; Sour Beer and Wild Ales; Saisons and Farmhouse Ales;  Amber, Red and Brown Ales; Lagers, Blondes, and Cream Ales; and Speciality Beers.
They live up to their name in terms of supplying unique craft beers, and it's great that you can browse all the beers they sell.
How Do You Buy Beer From Beer Drop?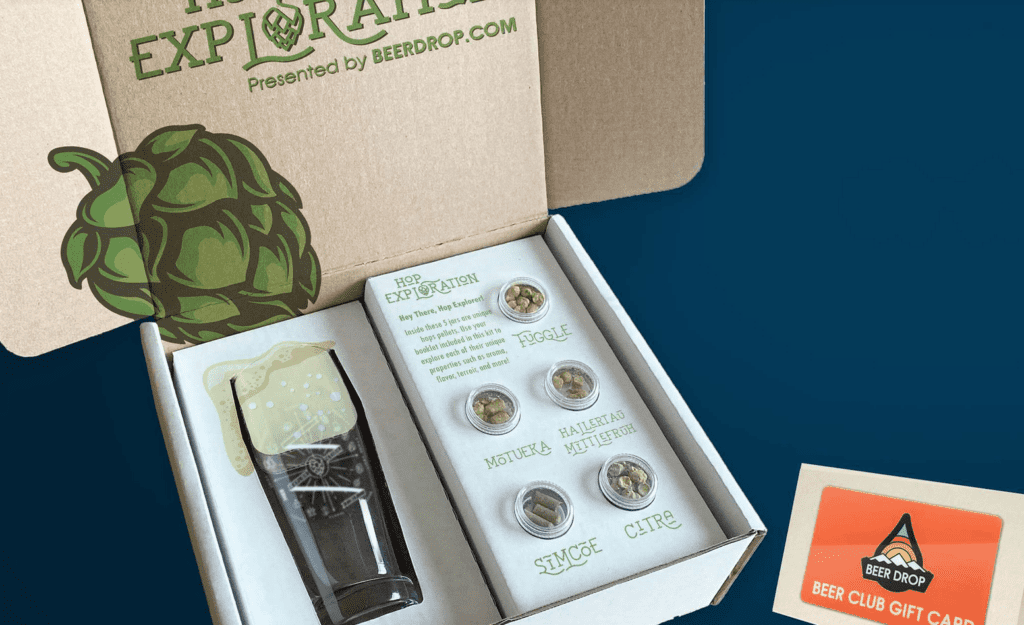 You have three options for buying from Beer Drop: subscriptions, a la carte, or 'gifts.' I like this flexibility, and the other buying options allow you to try a smaller purchase before signing up for a subscription.
A La Carte Shopping
This works more or less like a beer delivery service like Drizly, only in this case, the shopping experience centers around craft and specialty beers. Beers can be purchased in increments of two 12 or 16 oz cans or a single 32 oz can.
They're pricey, and it's more expensive to buy this way vs their subscription service. Filters, such as brewery, style, and price make shopping fairly easy. Shop All Here.
Beer Drop Gifts
The gifts section provides add ons, such as a curated box of 5 different hops varieties, selected by experts at Yakima Valley Hops. It also comes with a guide to hops and 16oz glass. Beyond the Hops Exploration Box, you may also purchase gift cards, accessories, and t-shirts. Shop Gifts Here.
How Does the Beer Drop Subscription Work?
Of course, the main feature of Beer Drop is its subscription service. Angling to distinguish themselves, they emphasize both flexibility and customization. Beer is recommended based upon an algorithm and your taste profile. They accommodate allergies and you can swap out beers if you sign up for two out of their three plans.
Here's a look at the membership options, how to select beers, and the ins and outs of ordering from Beer Drop.
Step One: Beer Selection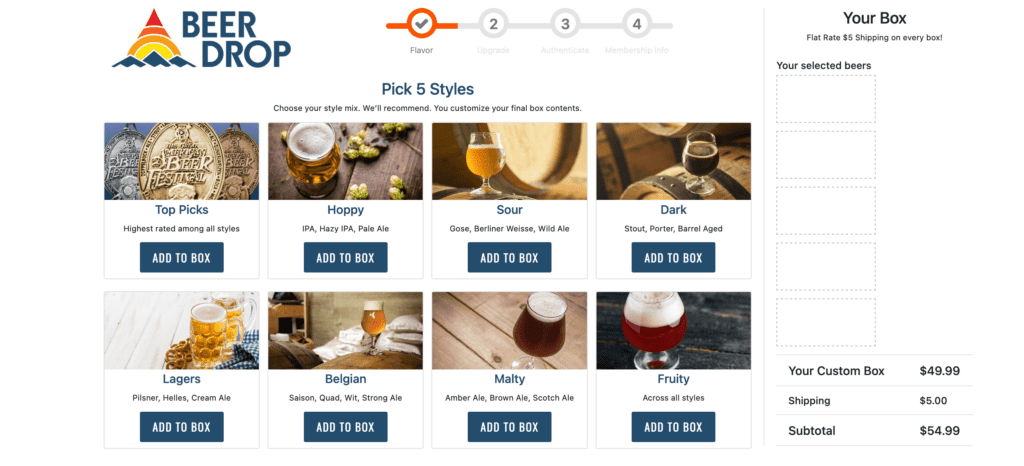 In your first step, you'll provide input to get an order that caters to your tastes. Click on the Join Button to get started. Your first step is selecting beer flavors.
Here, you aren't selecting individual beers, but categories you'd like with your first shipment. Select up to five choices– you have the option to choose one or even multiple of each flavor. General beer style categories include:
Top Picks (highest rated); Hoppy (IPA, Hazy IPA, Pale Ale); Sour (Gose, Berliner Weisse, Wild Ale); Dark (Stout, Porter, Barrel-Aged); Lagers (Pilsner, Heliers, Cream Ale); Belgian (Saison, Quad, Wit, Strong Ale); Malty (Amber Ale, Brown Ale, Scotch Ale); and Fruity (includes all styles).
Step Two: Membership Selection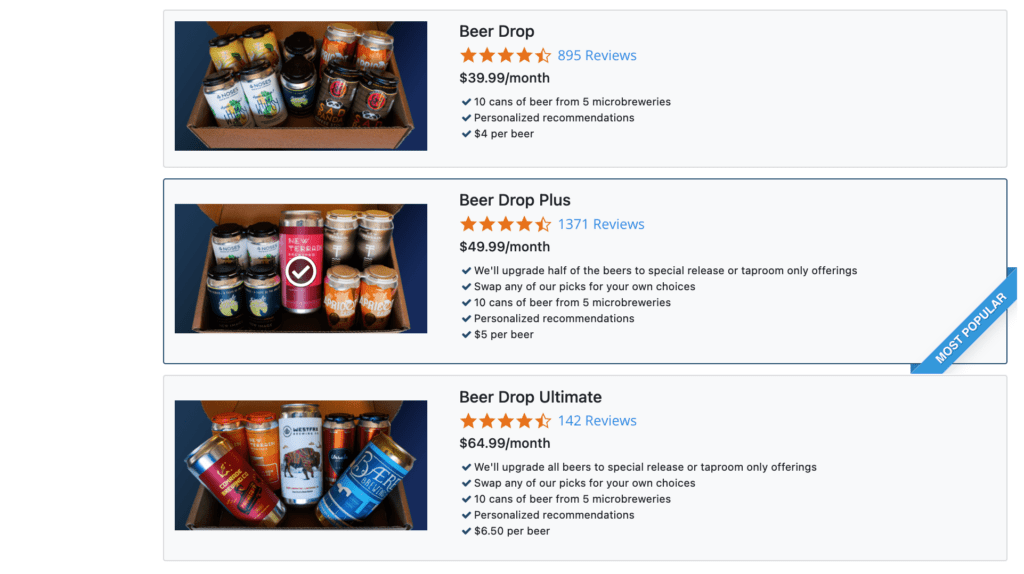 After selecting your flavors, you'll be directed to the Upgrade tab, where you choose between plans. While the Beer Drop Plus plan is supposedly the most popular, you have an option between three.
See the chart below to see the upgrade options. Notice that all subscriptions ship the same number of beers, but there are subtle differences.
Each upgraded subscription is around $10 more per month. I have to agree with customers here: The Plus subscription is the best option. Being able to swap out beers is a gamechanger– so you're not only relying on their recommendations.
The added perk of being able to upgrade all beers to taproom specials doesn't seem worth the extra cost for the Ultimate subscription.
Subscription
Unique Feature
All Subscriptions / Beer Drop (standard)

10 cans of craft beers from 5 microbreweries
personalized recommendations

Beer Drop Plus

Upgrade up to half of the beers for unique taproom specials
Can swap any beers out

Beer Drop Ultimate

All features of the other two, plus:
Upgrade all beers for taproom specials
Step Three: Create an Account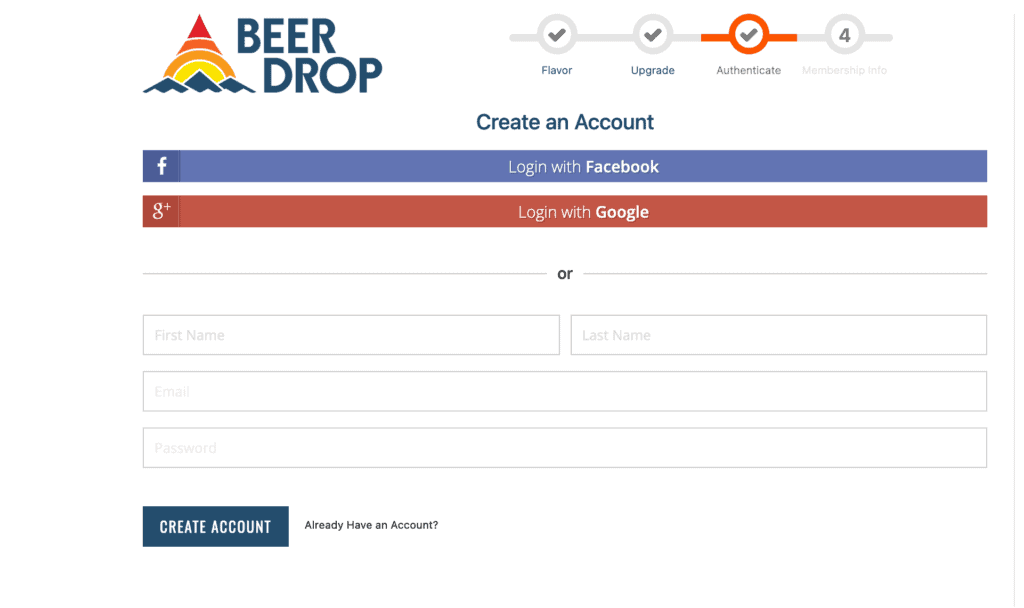 At this point, you'll be prompted to create an account to process your order. You can quickly log in via Google or Facebook, or manually fill out a form. While you can preview boxes, you'll only have the option to swap out beer if you've signed up for the Plus or Ultimate plans. Your account will be charged 24 hours after your email.
Is Beer Drop Legit?
While I was relatively impressed with Beer Drop's selection, I was also a little skeptical after the lack of a clear refund policy. I also didn't love that details, such as a restocking fee and delivery failures, were buried in their terms of use as opposed to under their website's FAQ.
But regardless, I always like to investigate a company's reputation, but from a professional basis and other customers.
Professional Reputation
At first, it may seem like a good sign that Beer Drop has a Better Business Bureau profile, as not all online retailers do, especially ones as relatively new as Beer Drop.
But that's where the good news ends. Beer Drop holds a D+ rating. Granted, there are just 2 complaints that have been officially closed in the last 3 years– so the discrepancy is strange. The BBB grades businesses based upon the failure to resolve complaints against how long they've been operating.
Customer Ratings
Beer Drop features customer ratings on its website, and while they seem to be largely positive reviews, I'd never recommend relying on reviews on a company's website. Doing so could lend towards bias and review selection, where negative reviews are filtered out.
While there is a listing on TrustPilot, it turns out that the reviews were for a company with a similar name that no longer exists, per the website link. A few people on Reddit had a decent experience. In short, there simply is not much feedback from customers, unless you're relying on the main Beer Drop website.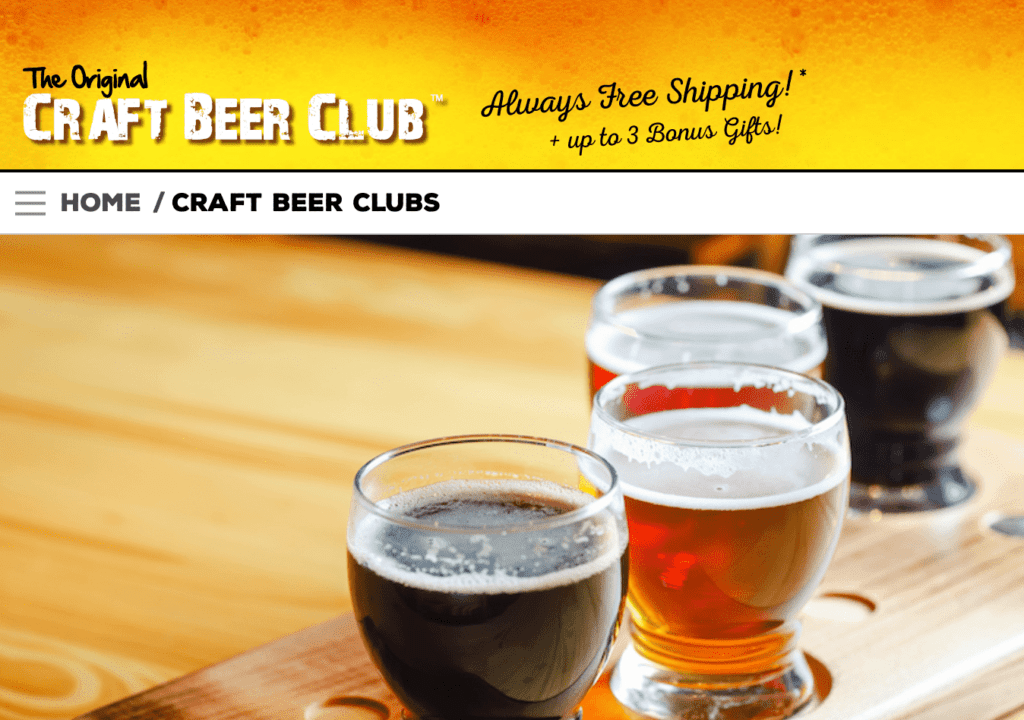 I previously reviewed this club, and it's my best alternative to Beer Drop. You'll get flexible options for monthly, quarterly, or every other month shipments, all with unique craft beers. Even better, it has an excellent reputation both professionally and amongst customers. Sign Up Here.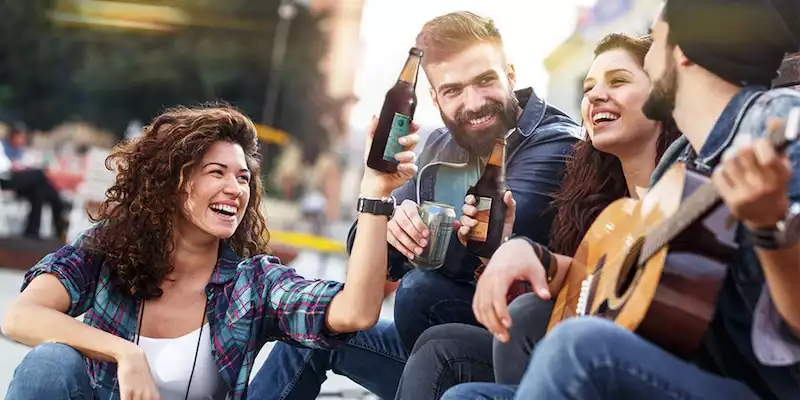 The Original Craft Beer Club | Craft Beer
Our Craft Beer of the month club searches out exceptional craft beers from around the country and then delivers the monthly beer club selections direct to you or your gift recipient's door.
Join the Club
We earn a commission if you make a purchase, at no additional cost to you.

Frequently Asked Questions
Question: How Did Craft Beer Become Popular?
Answer: Craft beer climbed in popularity during the 1980s and 1990s. Many were looking for unique flavors and higher quality ingredients than what wholesale beers offered. The influx of homebrewing eventually led to more microbreweries, and craft beers became featured at festivals, events, and restaurants.
Question: Does DoorDash Deliver Alcohol?
Answer: DoorDash is now licensed to sell alcohol to eligible states and those of legal drinking age. You can use the app to order from grocery stores and convenience stores, as well as local liquor stores.
Question: Does Instacart Deliver Alcohol?
Answer: Instacart offers delivery and pickup for alcohol for a selection of retailers to those of legal drinking age in eligible states. The process is very similar to ordering regular groceries. To learn more about ordering, Click Here for Instacart Alcohol Policies.
Final Thoughts
There's a lot to admire about Beer Drop at first glance. I like that you can preview the microbreweries they work with, and there's an excellent variety so it's a great way to try new beer or different styles. I also appreciate that the subscriptions are flexible to your tastes and have no obligation.
At the same time, I'm awarding this a yellow light, meaning I have hesitation about ordering. The poor rating on BBB, lack of external reviews, and lack of transparency for refunds are all a bit worrying.
If you do order, I recommend ordering from the a la carte menu first. Small orders will allow you to experience the service, but with less risk. Shop Beer Drop Beers Here.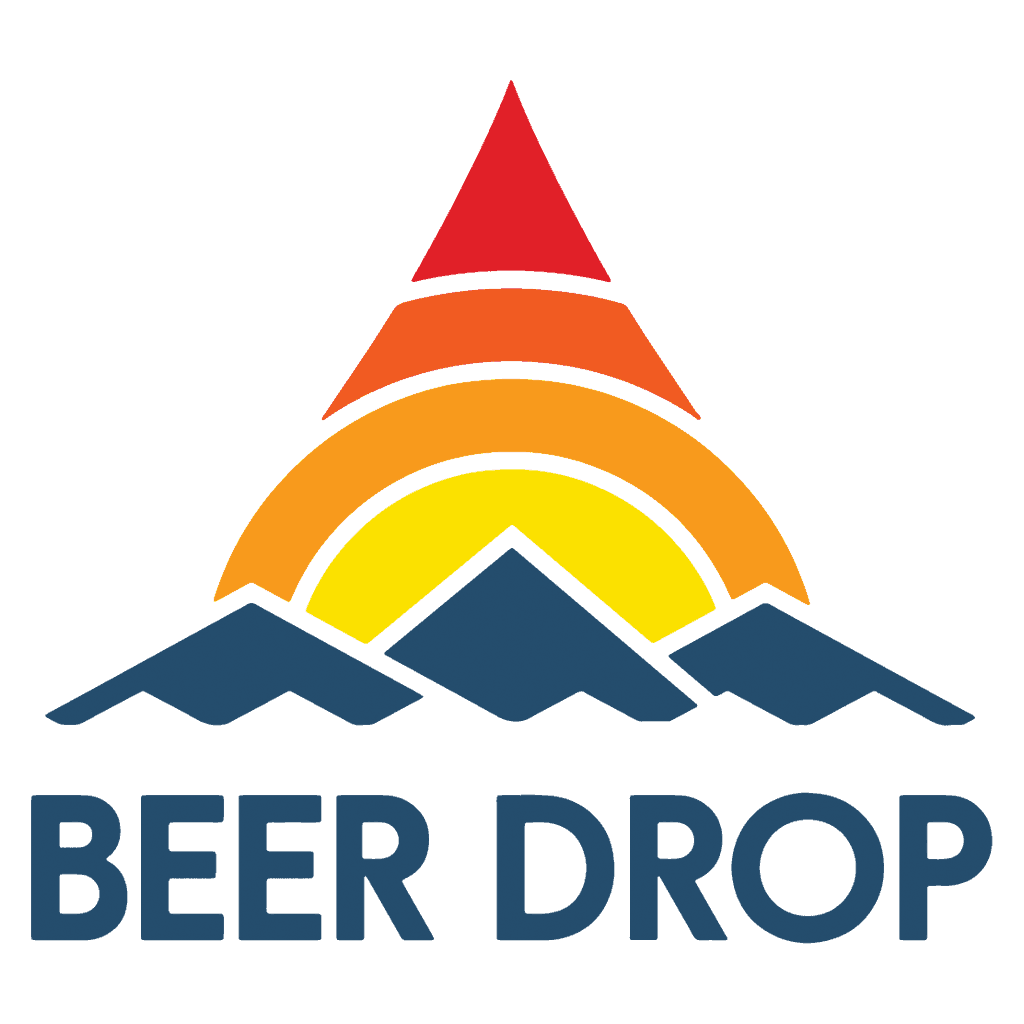 Personalized Craft Beer Subscription | Beer Drop
Beer Drop saves you time and money and sends you a monthly box of only the highest-rated craft beer from award-winning breweries around the country, personalized to your taste, from hundreds of constantly rotating beers, so you can always try something new that you're sure to love.
Join Now
We earn a commission if you make a purchase, at no additional cost to you.