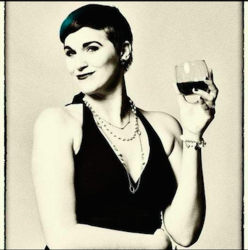 Latest posts by Jessie Dax-Setkus
(see all)
Everyone has heard of an IPA, which is the extremely hop forward beer that many either love or hate. In the market today, IPAs are extremely popular, which has caused brewers to create new styles like Double and Triple IPAs that push the envelope on the hops and malts within these brews.
A Triple IPA can be incredibly intimidating to try as the ABV level is typically over 10 percent, not making it an easy beer to take down poolside. Instead, this sipper is best ice cold while you savor the flavor.
If you are looking to try some Triple IPAs but don't know where to begin, never fear. We have created the perfect guide to get you started with this delicious style of beer and the best recommendations to taste when you decide to take the plunge.
At A Glance
Here is the list of the 15 best Triple IPAs we will discuss throughout this article:
What is an IPA?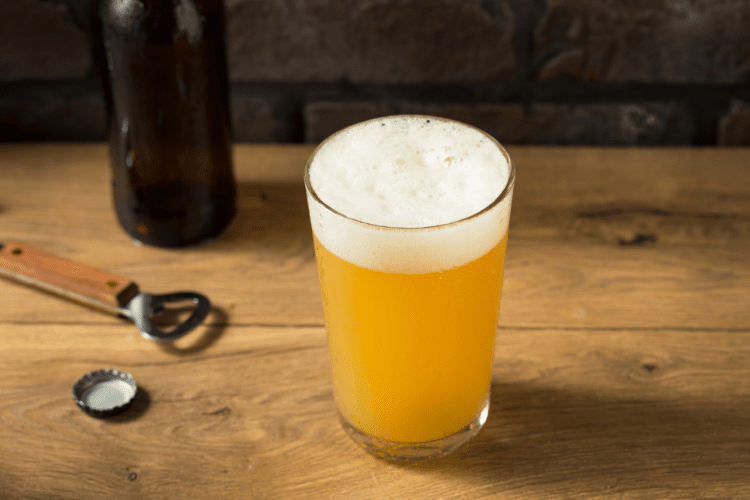 An IPA, or Indian Pale Ale, is an extremely hoppy beer whose origin extends all the way back to 1815 in England. However, American brewers have also put their spin on this crisp and delicious brew, and that is by creating the Double and Triple IPA.
When IPAs were first created, they weren't much stronger in ABV than other ales, and the hoppiness really attracted the public to this beer. In the mid-1800s, the IPA was being brewed and sold all over England. The IPA was initially derived from the pale ale, but it focused much more on the hops than the flavors from the malts.
The American IPA became famous in the 1970s when American brewers jumped on the resurgence of the original IPA. During the pursuit of making IPAs hoppier, the Double IPA was born. After years of experimenting after that, the Triple IPA came to be.
The Difference Between an America IPA, Double IPA, and Triple IPA
American IPA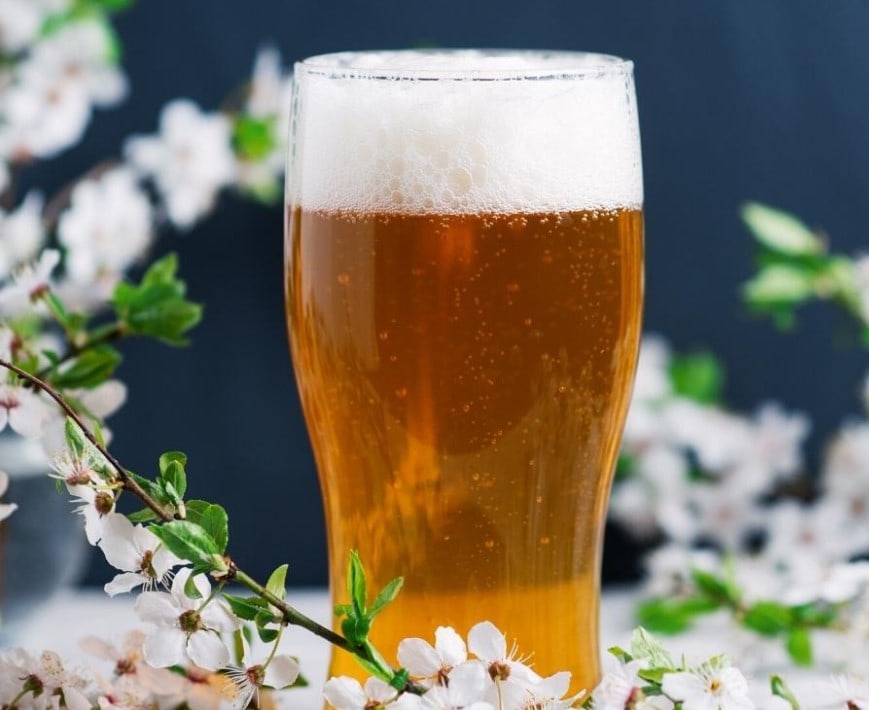 The American IPA is the product of American brewers wanting in on the IPA bandwagon and putting their own spin on the brew. The American brewers put their own unique flavor on the IPA that would stand out as a new beer style entirely because there was a wide variety of hop styles in America that weren't available in Europe.
Stats of an American IPA:
ABV: 5.5-7.5 percent
Bitterness 40-70 IBU
Double IPA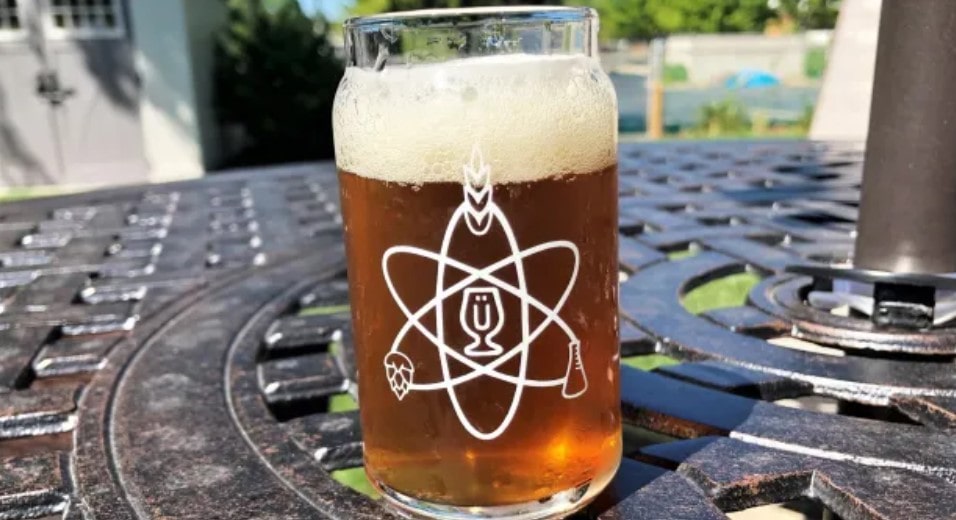 The Double IPA, or DIPA, is the result of American brewers attempting to make the American IPA even hoppier. Double IPAs are extremely hoppy and extra fruity or even citrusy, and the flavor and aroma are much more intense than a standard American IPA. They are often referred to as the "Imperial IPA" along with "DIPA."
The Double IPA became extremely well-known in the early 2000s when the IPA and American IPA became thrust into the mainstream, and beer enthusiasts begged for more hops in their beer.
This beer style is also richer in texture and even is said to have a caramel or toasty flavor along with its hoppiness due to the additional malts added during the brewing process.
Stats of a Double IPA:
ABV: 7.5-10 percent
Bitterness: 60-120 IBU
Triple IPA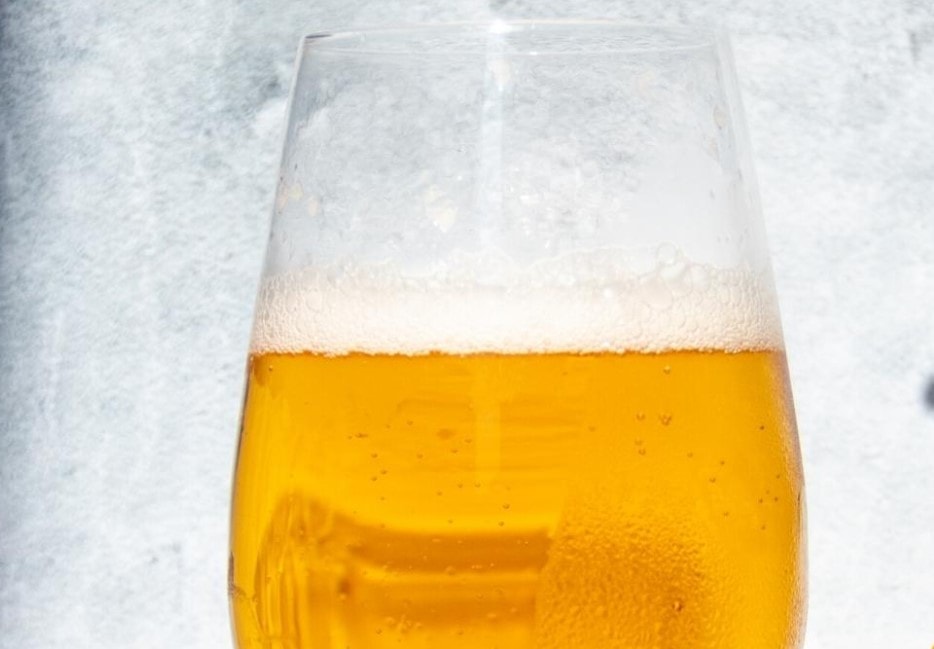 Again, American brewers wanted to up the ante to the American IPA and the Double IPA, so they created a hoppier and richer beer called the Triple IPA, or TIPA. Unbelievably enough, the Triple IPA typically has an ABV of over 10 percent!
That is a lot of bang for your buck if you ask me. However, because this style of beer is so new, it is still being defined as many brewers do not completely understand it at this time (it is not an official beer style of BJCP yet), but it is growing in popularity by the day.
Stats of Triple IPA:
ABV: 10 percent and up
Bitterness: 100 IBU and up
Triple IPA Characteristics
Aroma
The aroma of a Triple IPA is similar to an American IPA but over exaggerated. Many have said that a Triple IPA has the aromas of peaches and cream, fresh strawberries, raspberries, star fruit, and other extremely juicy fruits that make your mouth water when you breathe it in.
It is also said to have a piney hop smell as well. Some have also said it smells like a cross between a fruit salad and cannabis.
Appearance
The basic appearance of a Triple IPA is that it kind of looks like a glass of orange juice, and it is cloudy in color with a golden hue.
By looking at this beer, you can tell that it is a little bit on the heavier side—you can't just sit poolside and take in one after the other. Instead, the Triple IPA is more of a sipper as the ABVs are so high.
Taste
There is a very strong hoppy flavor, but there is also a hint of malts on the palate as well. The taste is very bitter, which is quintessential of any IPA.
Many also claim it is herbal, piney, with hints of various fruits poking through—some even say it can taste a little like a fruit cobbler. There is even a school of thought that has claimed it is a little hot when you taste it.
Mouthfeel
Believe it or not, Triple IPAs can be pretty diverse and be bitter and piney or soft and tropical. The Triple IPA is pretty smooth on the palate and has both a hoppy and malty flavor to it as it has more of both hops and malts than a standard IPA.
Many say the mouthfeel of a Triple IPA is anything from rich, full, slick, light, creamy, velvety, oily, heavy, sweet, dry, to even thick.
The 15 Best Examples of Triple IPAs
Green Cheek Swim Test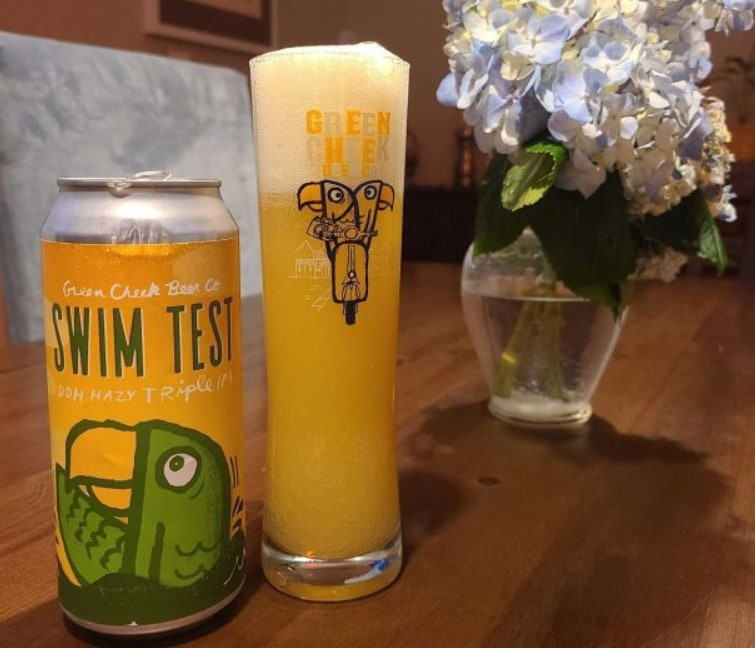 Many have claimed they have had overly sweet Triple IPAs, but Green Cheek's Swim Test is not one of them. Green Cheek is a small brewery found in Anaheim, California, but it should not be underestimated. This brewery is known to really pack a punch when it comes to the flavor of its beers.
Swim Test finishes very drily, which is a yummy attribute in a Triple IPA, especially because they are typically so heavy. This beer is also a hazy Triple IPA, which is opaque in color.
Watch out for how deceivingly light this beer is, as it has a 10.2 percent ABV. The appearance is described as bright and an almost milky yellow. It has flavors of rolled oats, and unmalted wheat yet is creamy and juicy at the same time.
Lagunitas Waldo Special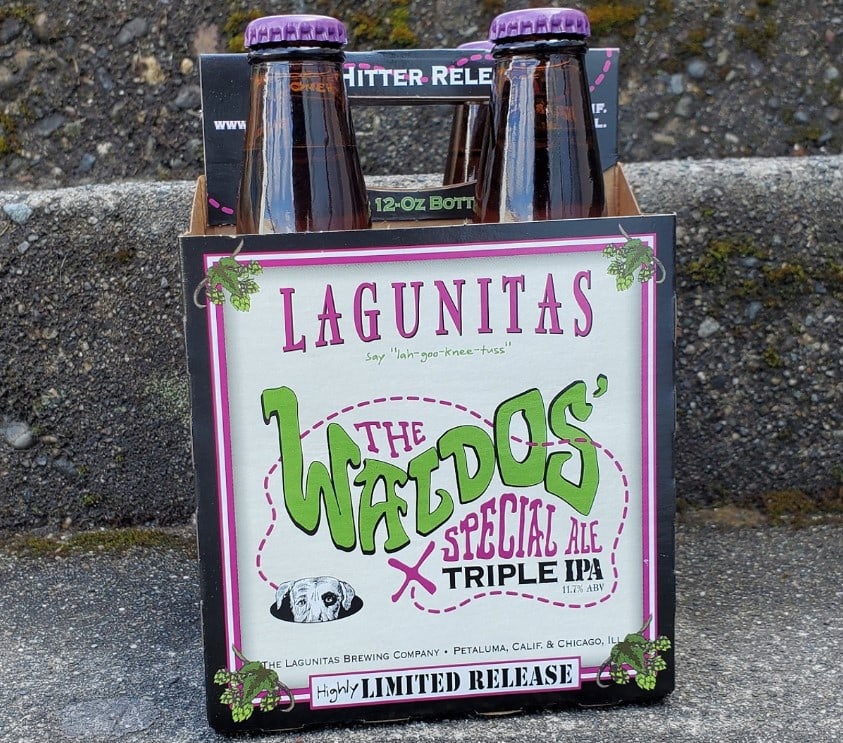 Lagunitas is a brewery that hails from Southern California and has really made a splash on the scene as it is now found in stores east of the Mississippi. Lagunitas is known for its hops, so it is no surprise that they concocted a delightful Triple IPA called Waldo Special.
This is the hoppiest beer brewed by Lagunitas by far, but it is only available in April. It has herbaceous, botanical, and even dank flavors present as you taste this beer.
The ABV of Waldo Special is 11.7 percent, which is pretty high even for this list. It is also pretty bitter as it comes in at over 100 IBUs. If you can find it, Waldo Special is worth the try.
Sierra Nevada Hoptimum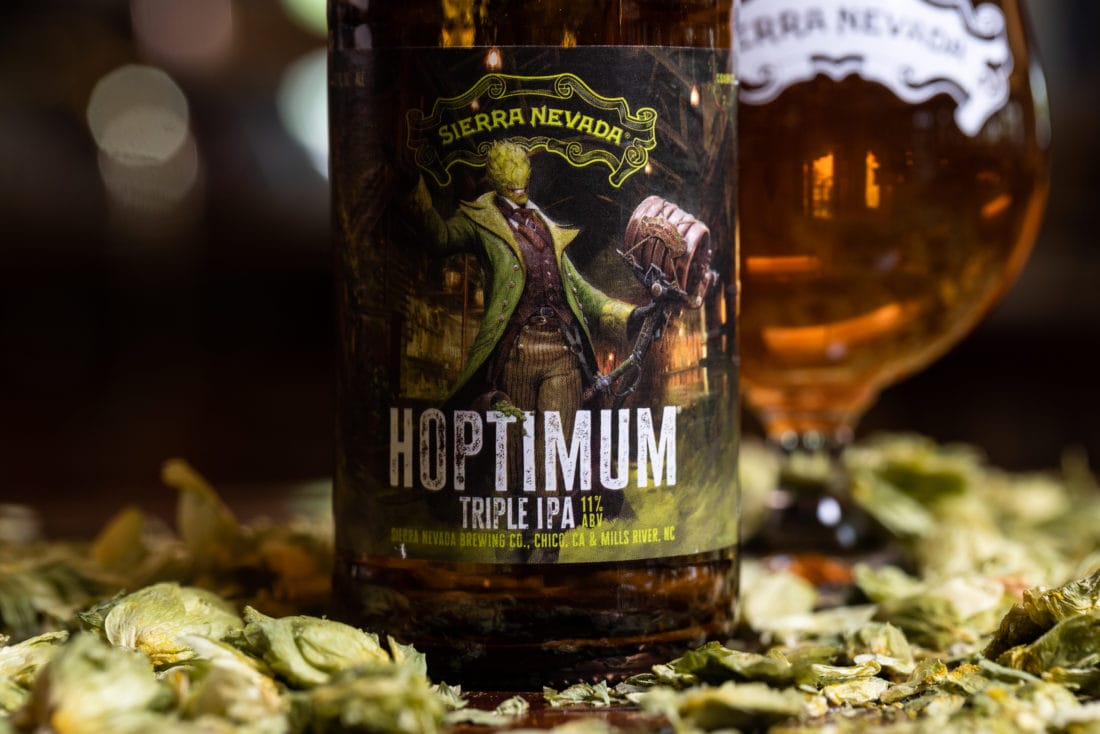 Of all the beers on this list, Sierra Nevada's Hoptimum is probably the most widely known and popular Triple IPA. However, it is only available from May until August, so you can't get it all year round.
Hoptimum comes in at 11 percent ABV, so like pretty much every beer on this list, you have to handle it with care when drinking unless you want the floor to start spinning.
The taste of this beer is that of pineapple, orange creamsicle, and bubble gum, so it is sweet but well balanced at the same time.
Altamont Scarcity IIIPA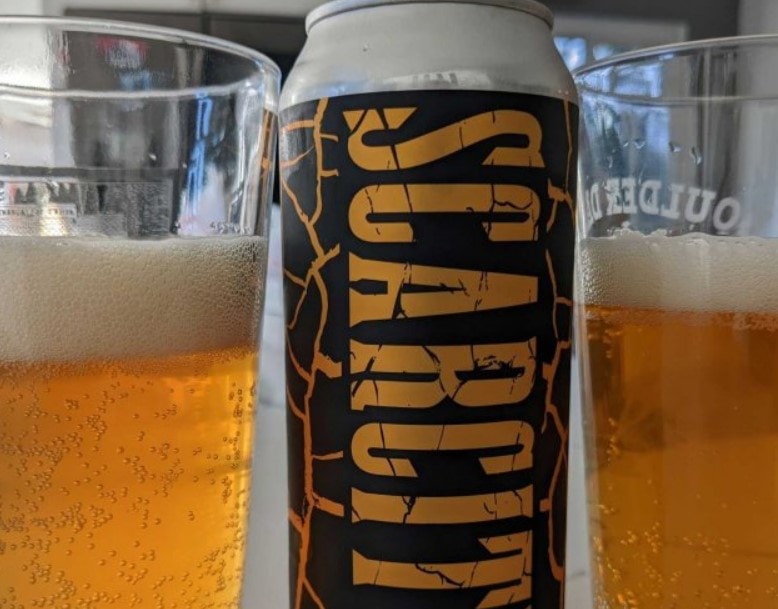 One thing you have to know about Altamont's Scarcity IIIPA is that it is only available from February until early April, but the search is worth the payoff. A little side note about Triple IPAs is that they aren't known for being balanced due to their high ABV, but Scarcity IIIPA definitely achieves a balanced flavor.
This beer uses a lot of Citra hops, which gives it a fruity and citrusy flavor, but it is still very smooth, and it also finishes slightly dry. However, it has an ABV of 11, which is incredibly high even for a Triple IPA.
Other Half Triple Broccoli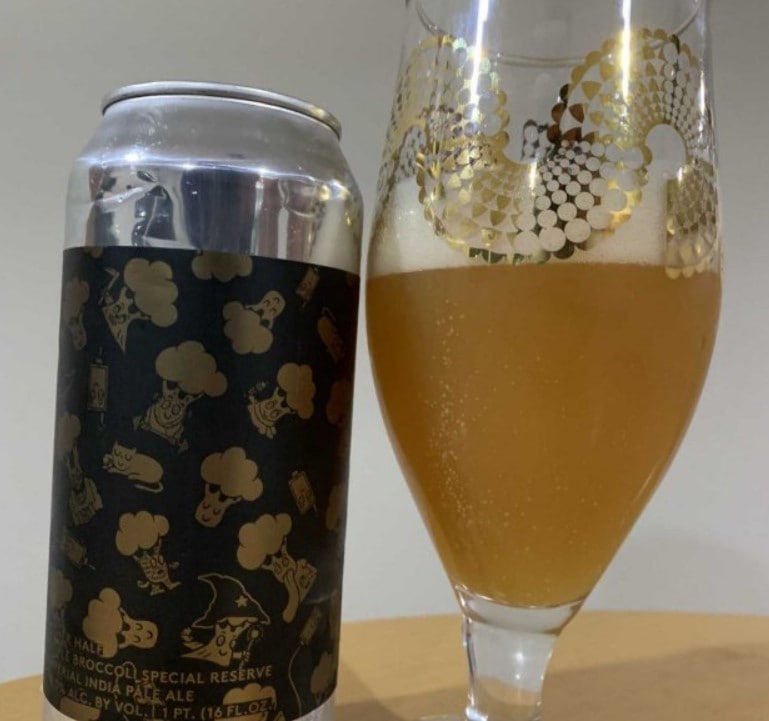 Oh, it has an odd name, but no, Other Half's Triple Broccoli does not actually taste like broccoli (thank goodness, right?). This beer is very balanced, which is very hard to achieve in a Triple IPA due to its very high ABV. Triple Broccoli is also seen as very smooth and flavorful.
It has a 10 ABV, which is lower than some of the ABVs on this list, but still is not a beer you can really take down easily in multiples. The nose is said to be that of stone fruit, specifically peach, and the taste is fruity, crisp, sweet, and juicy.
Dogfish Head 120 Minute IPA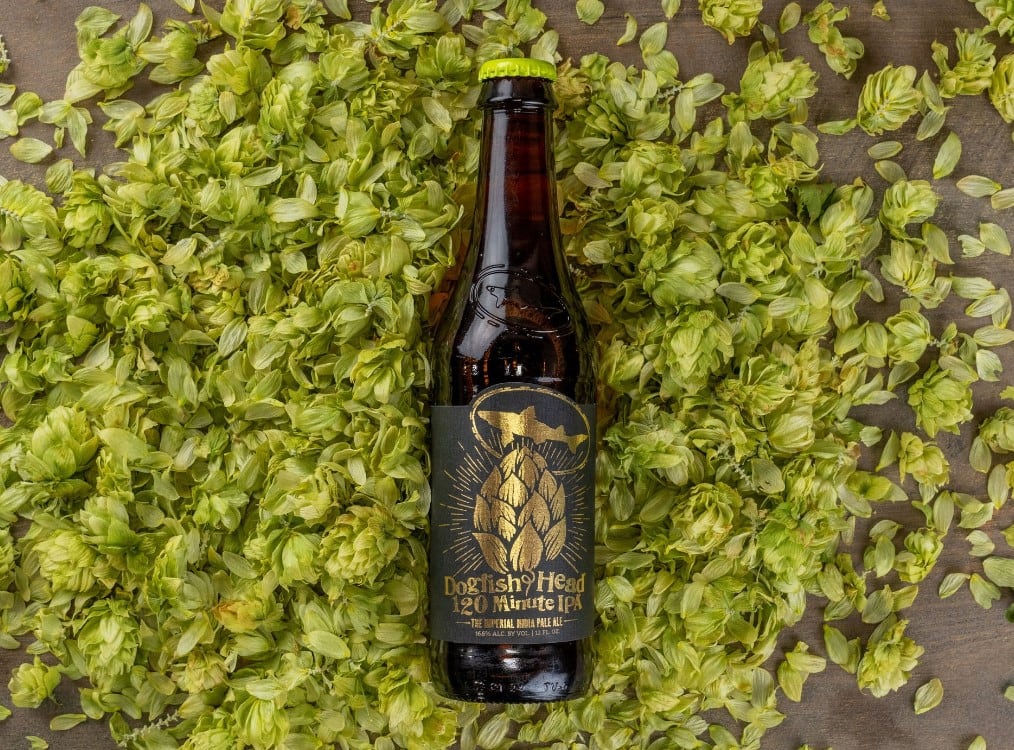 I know your first question: What is up with Dogfish Head's 120 Minute IPA "120 minutes?" Where does that come from? Well, the 120 minutes comes from the beer's boiling time. 120 Minute IPA is boiled for a full two hours while being continuously hopped with high-alpha American hops.
In contrast, Dogfish Head's 60 and 90-minute IPAs have obviously less attention to their boiling times. It is then dry-hopped daily in a fermenter for a month and then aged for an additional month.
This beer has an ABV between 15 to 20 percent! It pours clear with a copper color, and the nose is sweet with a toffee or caramel smell. The taste is a strong citrus flavor with bitterness, sweetness, and fruitiness.
Trillium The Streets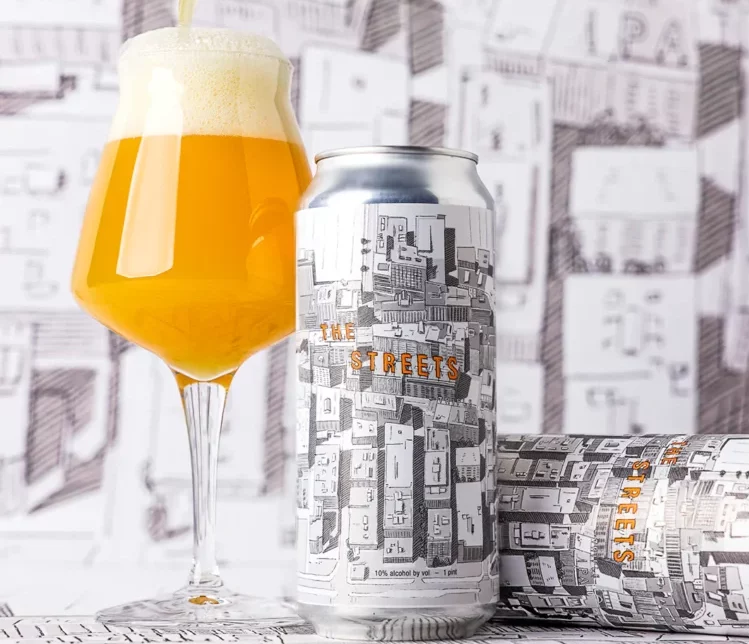 Trillium's first IPA was first brewed back in 2013 and was named after the street the brewery called home, which was Congress Street. From there, their first IPA inspired an entire line of beers with the same base recipe featuring a different dry hop. That's when The Streets was born.
The ABV of this beer is up to 10.6 percent and is brewed with Amarillo, Mosaic, Galaxy, El Dorado, Simcoe Nelson, Vic Secret, Citra, and Enigma hops—now that is a lot of hops going on in this beer.
The Streets is very hazy and orange in appearance—just like orange juice. Its nose is that of candied peach, lime zest, pineapple, and melon rind, as well as tropical fruit. The flavors you taste are ripe apricot, white wine, and orange peel.
Russian River Pliny the Younger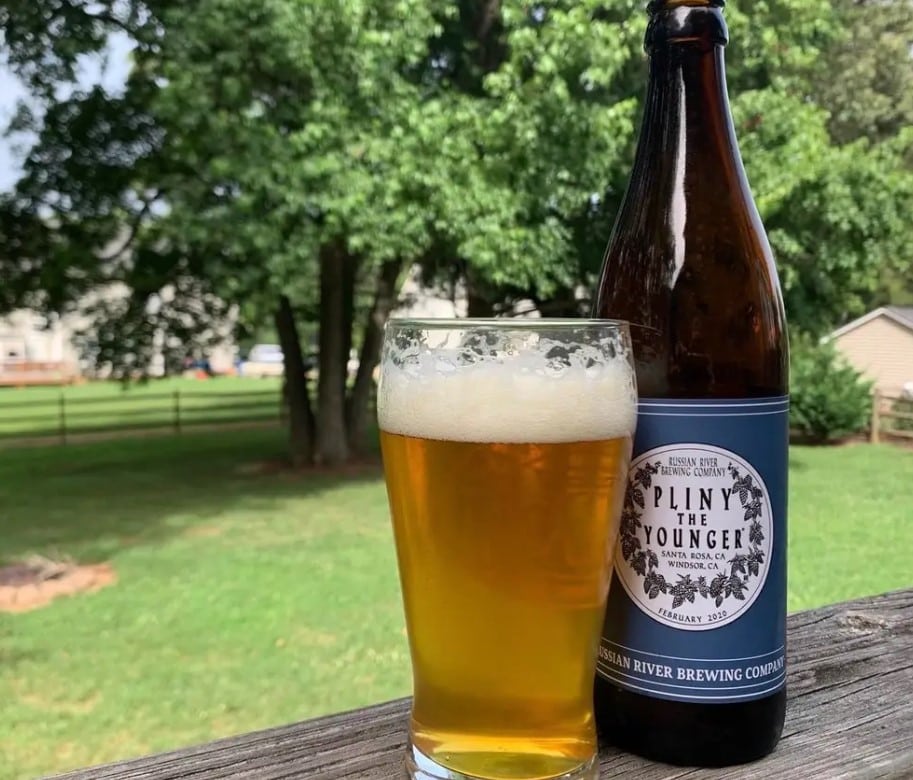 Pretty much everyone has heard the tales of the Russian River's Double IPA, Pliny the Older. It is hard to find, but if you do find it, try it immediately. Did you know that Pliny the Older has a younger brother, the Triple IPA Pliny the Younger? Believe it or not, this beer is even harder to find than its sibling. If you see either of these beers, you must indulge immediately, as who knows when you will get the opportunity again.
Pliny the Younger comes in at a 10.25 percent ABV and is probably the best Triple IPA on the market. However, it is only available from the end of March until early April—that is an extremely short season.
This beer is extremely well balanced with malts and has an extremely dry and bitter finish. I cannot stress enough that if you see this beer is available, you must try it ASAP.
Boneyard Notorious
Like quite a few beers on this list, Boneyard's Notorious did what many Triple IPA brewers have a hard time achieving—an extremely balanced flavor. Notorious is a very fruit forward beer, and many say it tastes like candied fruit rather than fresh fruit.
Although the ABV is 11.5 percent, it is extremely easy to drink. There is a ton of flavor going on in this beer, including grapefruit, pine aromas, and flavors of citrus, honey, and tropical fruit.
Stone RuinTen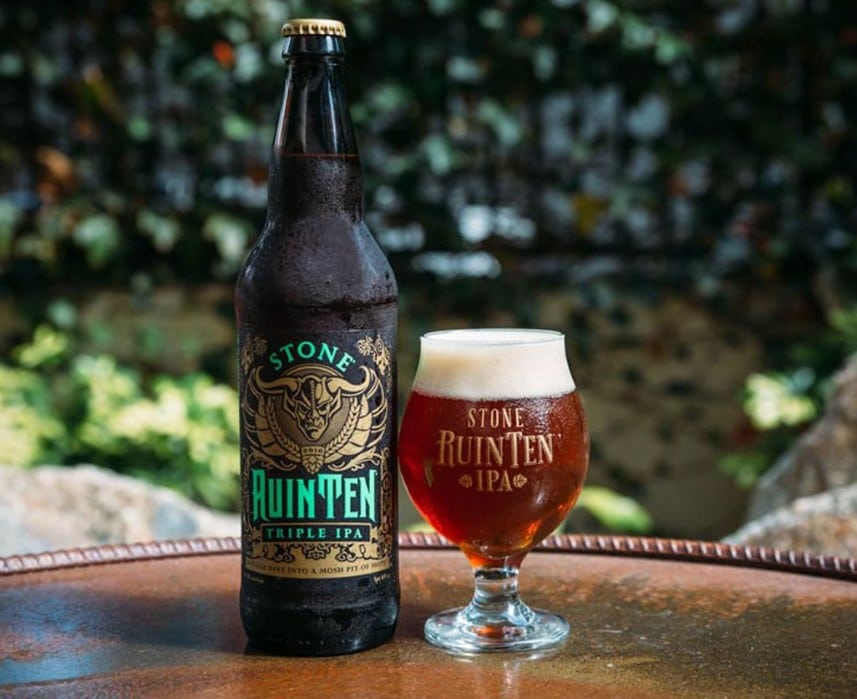 Stone is a very popular brewery throughout Southern California, and its notoriety is slowly spreading throughout the entire United States. Known for their IPAs, it is no surprise that Stone took their hand at a Triple IPA, namely RuinTen.
Like the typical Triple IPA, this beer deliciously balances its very hoppy flavor with the malts that are also present. When you open the beer, you are immediately hit on the face with strong pine and citrus aromas.
RuinTen has an ABV of 10.8 percent, which for this list, is on the lower side. Stone is known for its hops, and this beer is extremely hop forward in the best way possible.
El Segundo Power Plant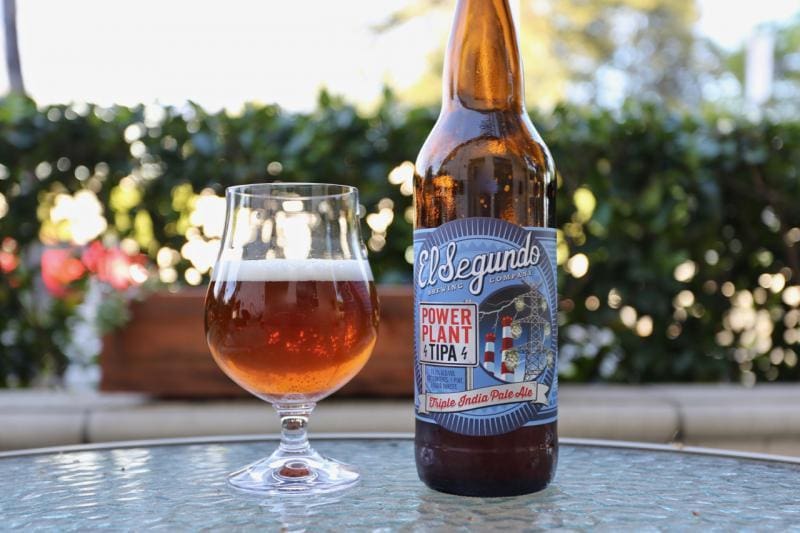 Like pretty much all the other beers on this list, El Segundo's Power Plant comes in at a whopping 11 percent ABV and is fermented with Mosaic, Simcoe, Citra, and Amarillo hops. The finish on this beer is what really stands out, as it is crisp and extremely dry.
What's also nice about Power Plant is that it uses California Ale yeast, which means it gives off clean alcohol aromas without any off-characteristics typical of a beer with a high ABV. Typical of many Triple IPAs, this beer is very citrus forward.
Foam Brewer Pop Crimes
Believe it or not, Foam Brewer's Pop Crimes comes in at the lower end of the ABV scale, coming in at 10 percent ABV. The nose boasts papaya, grapefruit, and orange notes, which round out the high ABV level.
Some have compared this beer to a strong Mimosa as it really has strong flavors of orange when you taste it. Another great thing about this beer is that it is incredibly soft on the palate, which is a delicious surprise considering how much alcohol is in it.
Other Half All Green Everything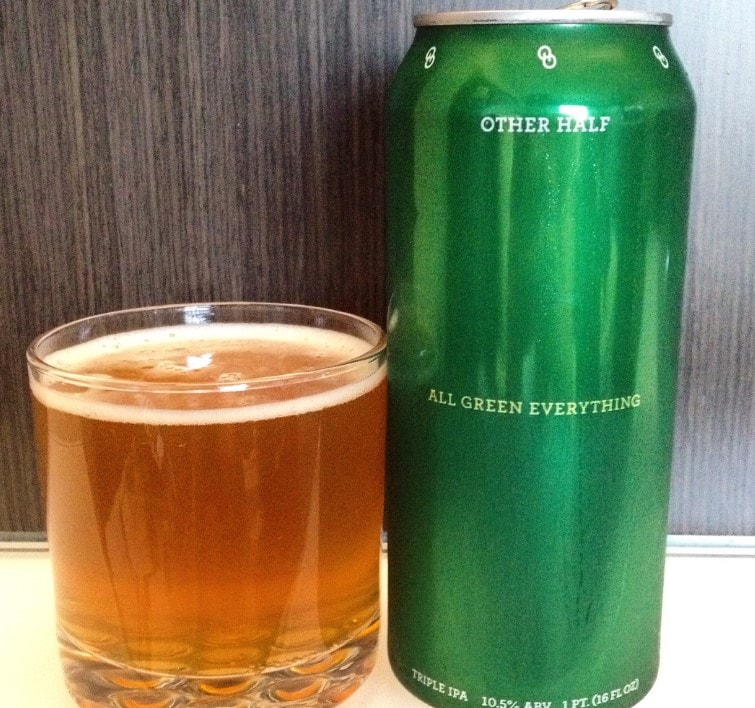 Other Half's All Green Everything is described as a juicy, hazy fruit salad in liquid form. Like many Triple IPAs, this beer is very citrus forward. All Green Everything is very bright with a sharp kick of booze as its ABV is 10.5 percent.
Don't be fooled by the simple can that is all green with very small print and nothing more; this beer has a lot to offer. All Green Everything is a very crisp and dry beer that is packed with Amarillo, Citra, Mosaic, and Motueka hops.
Dancing Gnome Triple Lustra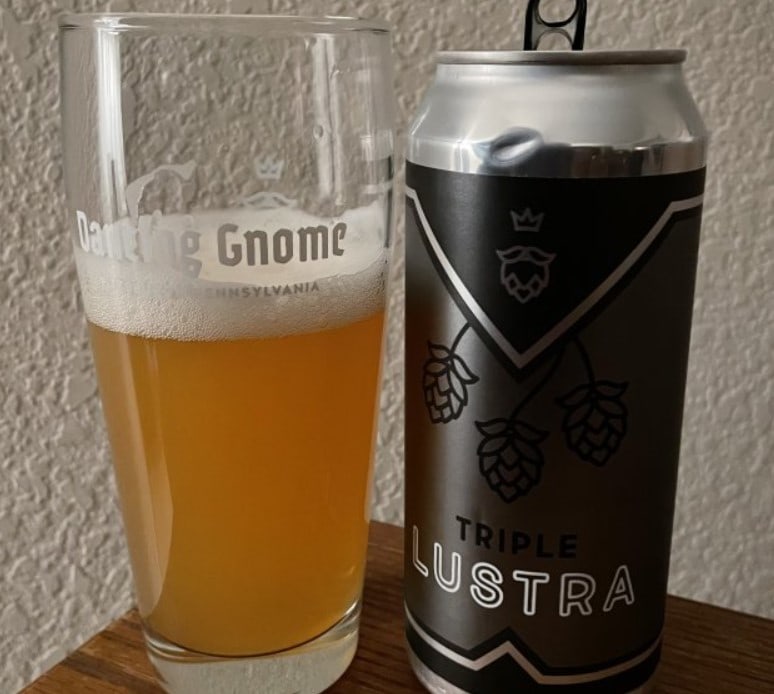 Before I even start describing this beer, I will say it is simply delicious. Yes, many Triple IPAs have a certain sweetness to them, but Dancing Gnome's Triple Lustra is something else. This beer boasts flavors like fresh pineapple slices and mango-papaya gelato, which is a delicious and refreshing combination.
This beer truly has the wow factor you are looking for in a Triple IPA. It is extremely well balanced, hop forward, and has a slight hint of the malts that reside inside the beer as well.
Triple Lustra has an ABV of 11 percent, and trust me when I say you can't tell. It's easy to put a couple of these away with ease.
Grimm Suicide Door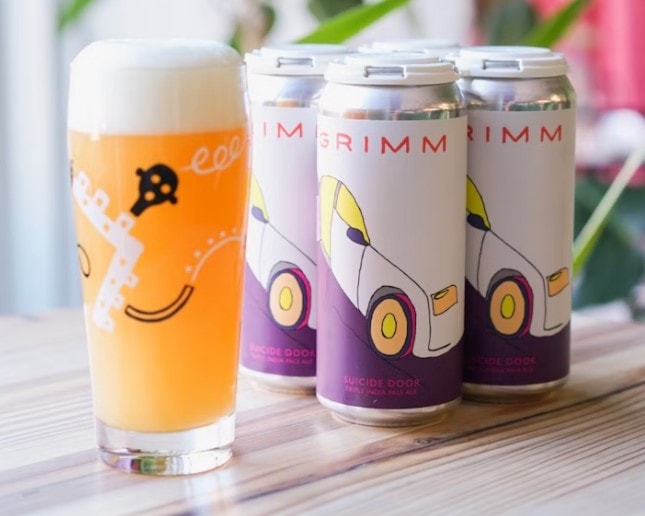 If you are looking for an introduction to Triple IPAs because you are feeling a little intimidated about the style, then Grimm's Suicide Door is the beer you have to try. Although the name is a little intimidating, this beer is very approachable.
Suicide Door is soft, almost like a pillow, to the palate and is reminiscent of a New England-style IPA. Its color looks just like orange juice as it is wonderfully hazy.
It also hides its 10 percent ABV very well, making it another beer that is just too easy to drink considering its alcohol level.
Frequently Asked Questions
Question: What makes a Triple IPA Unique?
Answer: A Triple IPA is unique because it has much greater amounts of malts and hops than a standard IPA. It is said to deliver heightened flavors and full aromas upon consumption compared to IPAs, American IPAs, and Double IPAs. It also has an extremely high ABV, at least 10.5 percent.
Question: What is the most popular Triple IPA?
Answer: It is said that the most popular Triple IPA is Hoptimum by Sierra Nevada, as Sierra Nevada is a pretty big name. Hoptimum has juicy citrus flavors as well as a light malty body with an extremely crisp finish. It comes in at a whopping 11 percent ABV!
Question: Are Triple IPAs vegan friendly?
Answer: There is no guarantee that every single Triple IPA is vegan, but you should feel secure knowing that many are. In this day and age, many beers that were not vegan-friendly have made the shift of becoming vegan so a wider audience may enjoy them. However, a Triple IPA is typically not gluten-free, so people with gluten intolerances cannot enjoy them.
Question: What makes an IPA Double or Triple?
Answer: The Brewers Association claims an Imperial or Double IPA must have an ABV that falls between the 7.6-10.6 percent range, and a Triple IPA must have an ABV of over 10.5 percent. Typically, these beers are not served in pint glasses due to their outrageously high ABV.
Question: Is there a Quadruple IPA?
Answer: There is, but it isn't super common. The Triple IPA is still being defined as a beer because it is so new. It isn't an official beer style of BJCP yet, either, so the same goes for the Quadruple IPA. A Quadruple IPA is brewed with oats, wheat, and has what is said to be out of control levels of hops. It also has a dark brown to a gold or amber color.
Final Word on Triple IPAs
Although Triple IPAs are not for the faint of heart, it really is a great style to try out. Yes, the ABV is high across the board, so lightweights have to be careful when taking this beer style on, but the flavor is well worth it.
It is hard to balance Triple IPAs as there is so much alcohol packed in them, but when it is done right, it is a delicious and fresh beer because they are typically very citrusy.
My personal favorite on this list has to be Pliny the Younger. If you are familiar with Russian River's Pliny the Older, you will definitely understand why. It is basically Pliny the Older on steroids.
Unfortunately, both of these beers are hard to find. The good news is that every beer on this list is worth a try. Whether you are experienced with Triple IPAs or looking to dip your foot in the Triple IPA pool, these are great picks to taste.