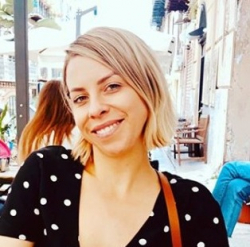 Latest posts by Jodie Chiffey
(see all)
I'm always keen to try new hops in my homebrew recipes, and if the hop comes with an intriguing backstory, then it interests me even more. The history of Columbus hops fascinates me as its exact lineage and how it was bred are shrouded in mystery.
I've used Columbus hops in several of my homebrews both for bittering and to add aroma to IPAs, lagers, and even stouts. So it is certainly a hop I'm very much familiar with.
Columbus brings many exciting flavors to the table, and in this Columbus Hops guide, I'll go through its flavor profile, the reasons why we don't know precisely how this hop came about, and I'll also look at a few alternatives you can use instead.
Bottom Line Up Front
Columbus hops are a solid dual-purpose hop that you can use either for its bittering qualities or add complex flavors to your homebrews. I think its earthy and spicy notes coupled with an understated citrus flavor means that this hop works great in moderation for stouts, ales, and lagers.
Pros and Cons of Columbus Hops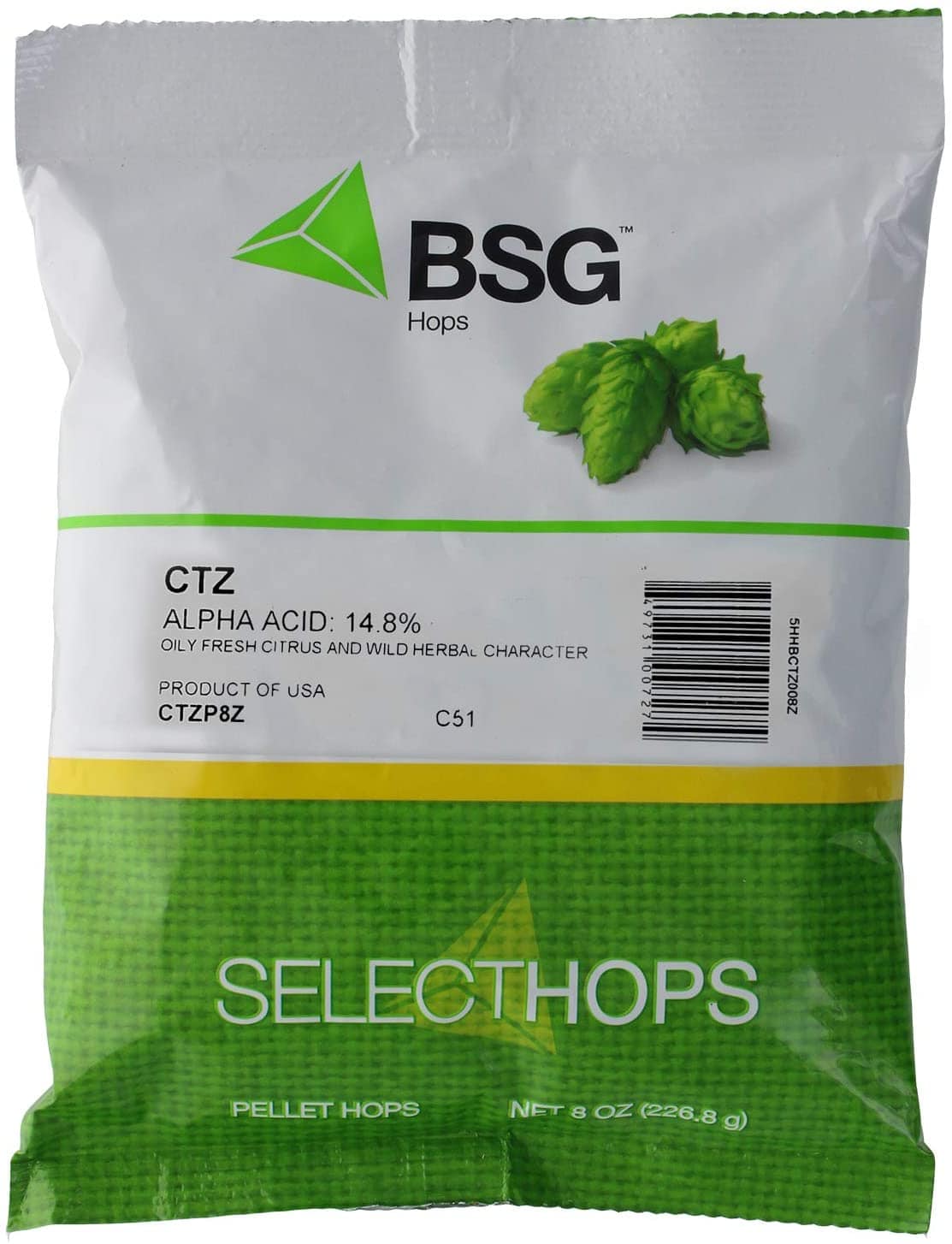 Pros
Provides some fantastic spicy and earthy flavors
You can use this hop for IPAs, pale ales, and stouts
Excellent hop for bittering, although be careful with your quantities
It is possible to grow this hop at home if you wish
Cons
Doesn't add an overly citrusy flavor, so you might need to combine this with another hop for IPAs.
History of Columbus Hops
The history of Columbus hops fascinates me. Not just because I love learning about all things hops and homebrewing science, but because no one is 100% sure of the Columbus hops lineage.
I suppose this is one reason that I started using Columbus hops because how it was initially bred is quite mysterious and I wanted to start experimenting with this hop myself.
To set some context.
No one knows for sure how Columbus hops came about, as the patent didn't list the hops pedigree. In fact, the patent listed that the hop was created through wind pollution, so knowing the exact hops involved in breeding Columbus wasn't possible.
However, this hop was initially produced by Charles Zimmerman, who worked in the USDA hop breeding program back in the 1970s.
This really adds to the lore and mystery surrounding Columbus hops, and it is one reason I am drawn to it (I'll get into its flavor profile in a minute). Many people have speculated that Brewer's Gold hops played at least some part in the development of Columbus, but there is no definitive answer.
You may also find Columbus hops known as CTZ (Columbus, Tomahawk, Zeus). They are the same hop, just known under different trademarks.
Flavor Profile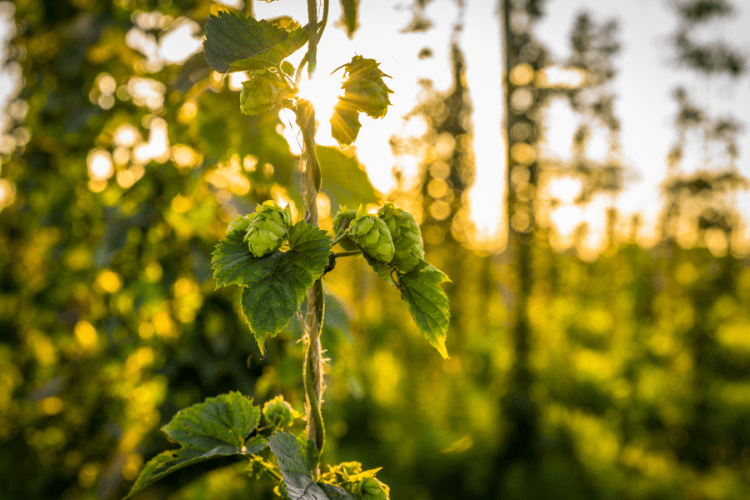 In my experience, Columbus works great as a dual-purpose hop, meaning you can use it at any point in the homebrewing process.
I have used Columbus both for adding aroma to beer and ales and also as a bittering hop as I think it provides a long-lasting bitterness that isn't too overpowering.
I have found notes of black pepper, licorice, and even some nice spicy flavors with Columbus hops. The earthiness of this hop really does shine through, and you will find some mild citrus flavors, although the citrus isn't intense by any means.
I've also noticed a real dank smell from Columbus when using it as a late addition or dry hop.
I think these flavors that you will get with Columbus hops really lend themselves to many different types of homebrews, and I think this hop is versatile in how you use it.
How to Grow Columbus Hops
The good thing about Columbus hops is that you can buy the rhizomes if you want to grow these hops yourself.
I always think there is something traditional and pure about growing your own hops and using them for homebrewing. OK, the process takes far longer, but crafting up an IPA, beer, or stout with your home-grown hops is a feeling that is hard to beat.
Columbus hops prefer hot and dry conditions to flourish successfully, and it also has a pretty high growth rate compared to many other hop varieties. So I wouldn't say Columbus is particularly difficult, although the hop can be susceptible to mildew, so that is something to keep an eye on.
If you haven't grown your own hops before, check out my guide on how to grow hops yourself, as it contains the information you need to get started.
What Kind of Beers Can You Make from Columbus Hops?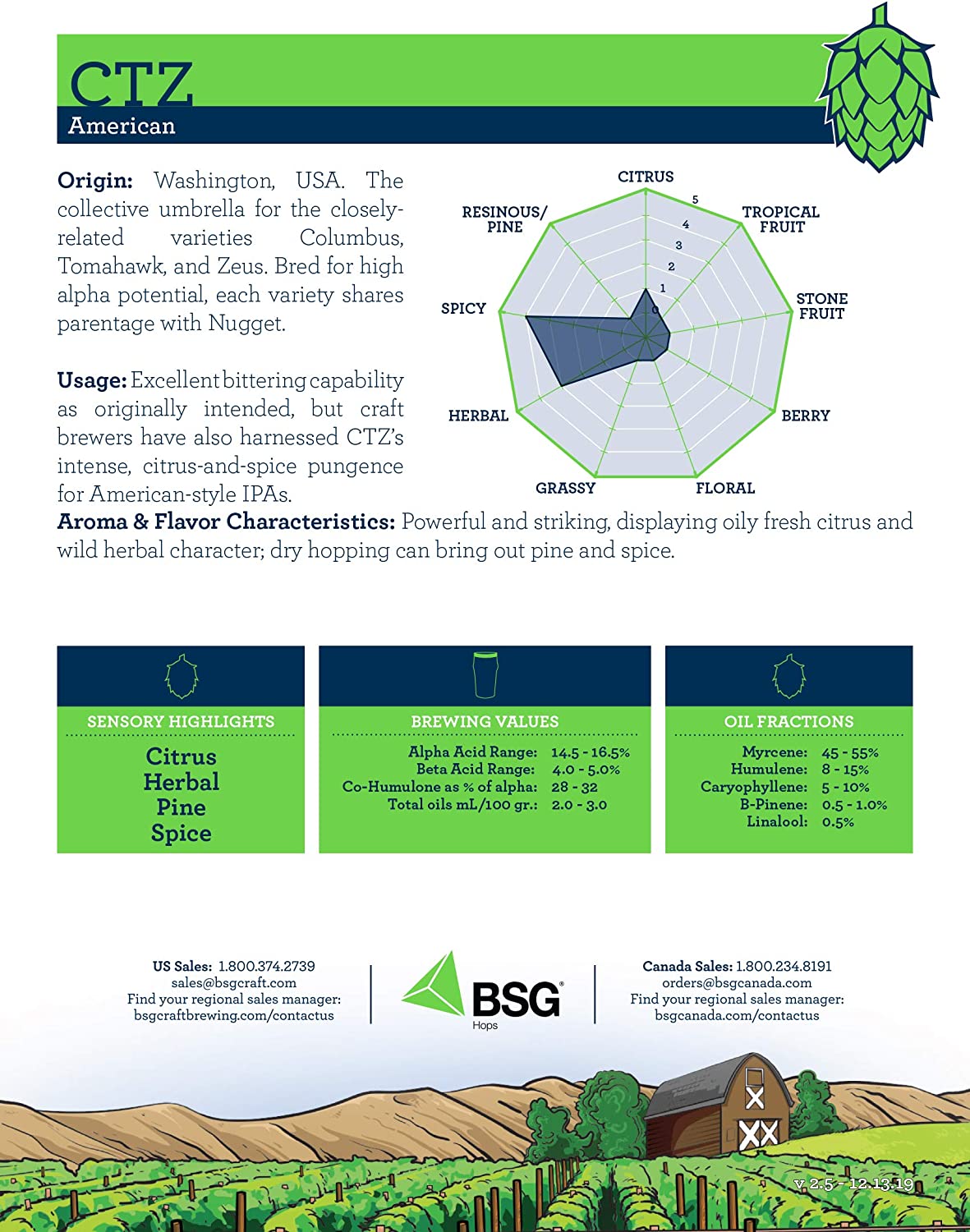 I think Columbus hops are very versatile, and given their complex flavor profile, this allows you to create some fantastic tasting brews.
In addition, Columbus is adaptable compared to certain hops that can be pretty limited in the types of ales and beers you make. So, here are some types of homebrews you can conjure up with Columbus.
IPAs
IPAs are among my favorite drinks to homebrew because you can really experiment with different hops, and, in my opinion, Columbus hops have an excellent profile for use in an IPA.
I think this is one of the best types of drinks to make with Colombus hops, as the spicy, earthy, and mild citrus notes make it ideal for a refreshing ale.
I have used Columbus previously in a single-hopped IPA which turned out pretty tasty; however, I would also recommend trying it in conjunction with Cascade.
Cascade brings in the typical grapefruit punch alongside a more fruity aroma, and I think the two hops work well with each other.
Columbus should definitely be on your radar if you want to make a particularly 'hoppy' IPA.
Imperial Red Ale
Imperial Red Ales offer a medium bitterness coupled with a malty finish, which is another type of homebrew I think Columbus is ideally suited for.
I reckon that Columbus would do well for this type of ale as it comes with heavier notes such as black pepper and licorice. I would recommend using Crystal malts and Centennial hops if you are homebrewing an Imperial Red Ale, as all three make an outstanding combination for this type of drink.
Columbus Imperial Red from the Maplewood Brewing Company is a particular favorite of mine, and it uses Columbus hops to great effect.
Lagers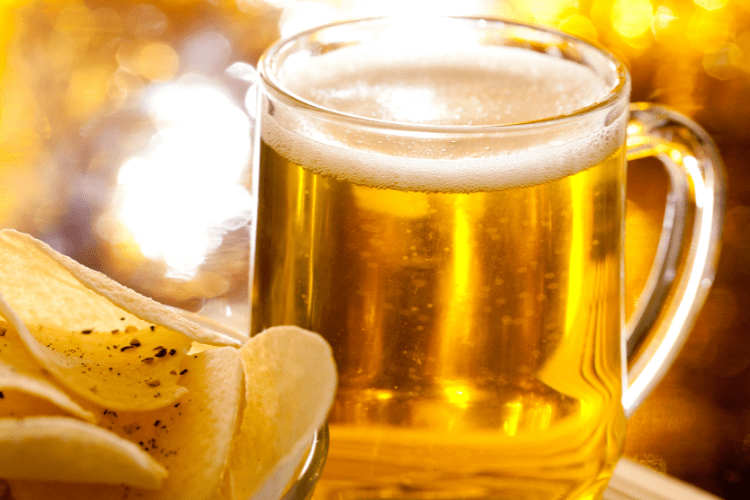 Sometimes you can't beat a nice, refreshing lager. In fact, as much as I love homebrewing IPAs and different types of drinks, I often enjoy going back to basics from a well-rounded lager.
You do need to watch out for the bittering qualities of Columbus, as you can easily overpower a lager if you use too much of this hop. Even though I often use Columbus simply for bittering (especially in IPAs), you need to be careful that you don't overpower the overall flavor with this hop.
Some people do think that Columbus can be a bit aggressive for a homebrewed lager, but I think it can work well in moderation. I would perhaps lean towards using Cascade instead as it isn't as bold in its flavor, but I do think that Columbus is a hop that can make for an exciting lager.
Just be wary that there are fine margins between creating a unique lager and one that isn't going to be easy to drink.
Stout
Another brew I think that can make with Columbus hops is a stout.
I have found that Columbus hops' bitterness can work well in offsetting an overly malty stout recipe. I've tasted some stouts that use both Columbus and Northern Brewer hops to great effect, and some of the best stouts I have made myself contain Columbus hops.
Columbus's earthy and pepper aroma is suited well to creating an American stout, and I think you could also add Chinook hops to your homebrew stout recipes.
Chinook brings in earthy and spicy tones to homebrews, although I recommend using this hop sparingly as it can overpower stouts quite easily if you use too much.
Dark Web from the Brass Castle Brewery is a stout that uses Chinook alongside Columbus.
Acid and Oil Composition for Columbus Hops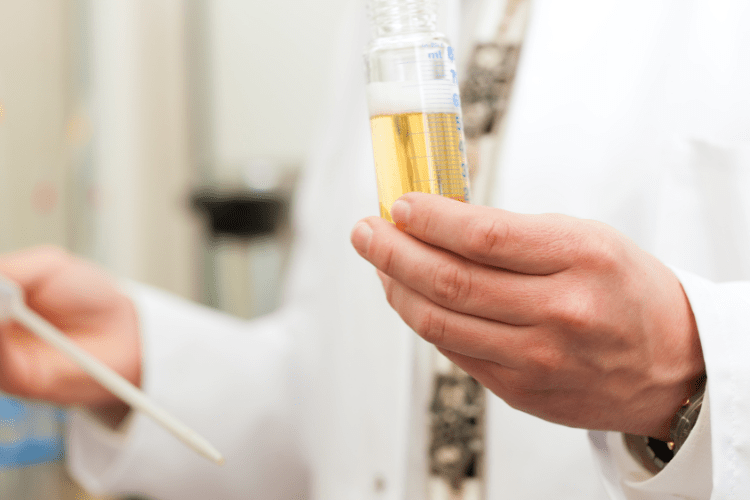 Acid Composition
| | |
| --- | --- |
| ALPHA ACID (%) | 14-18% |
| BETA ACID (%) | 4.5-6% |
| Alpha-Beta Ratio | 2:1 – 4:1 |
| TOTAL OILS (mL/100g) | 2.5-4.5 mL |
Oil Composition
MYRCENE

 

(flavors – citrus, fruit)

45-55%
HUMULENE

 

(flavors – wood, spice)

9-14%
CARYOPHYLLENE

 

(flavors – pepper, herbs)

6-10%
FARNESENE

 

(flavors – floral, fresh)

0-1%
Others

 

(including linalool, geranoil, and selinene)

20-40%
Alternatives to Columbus Hops
Overall, I am a big fan of Columbus hops and I have used it in many ales and some lager recipes.
I think Columbus hops present many possibilities for experimenting with homebrewing; however, if you want to try similar hops instead of Columbus, these are some alternatives you can consider.
Chinook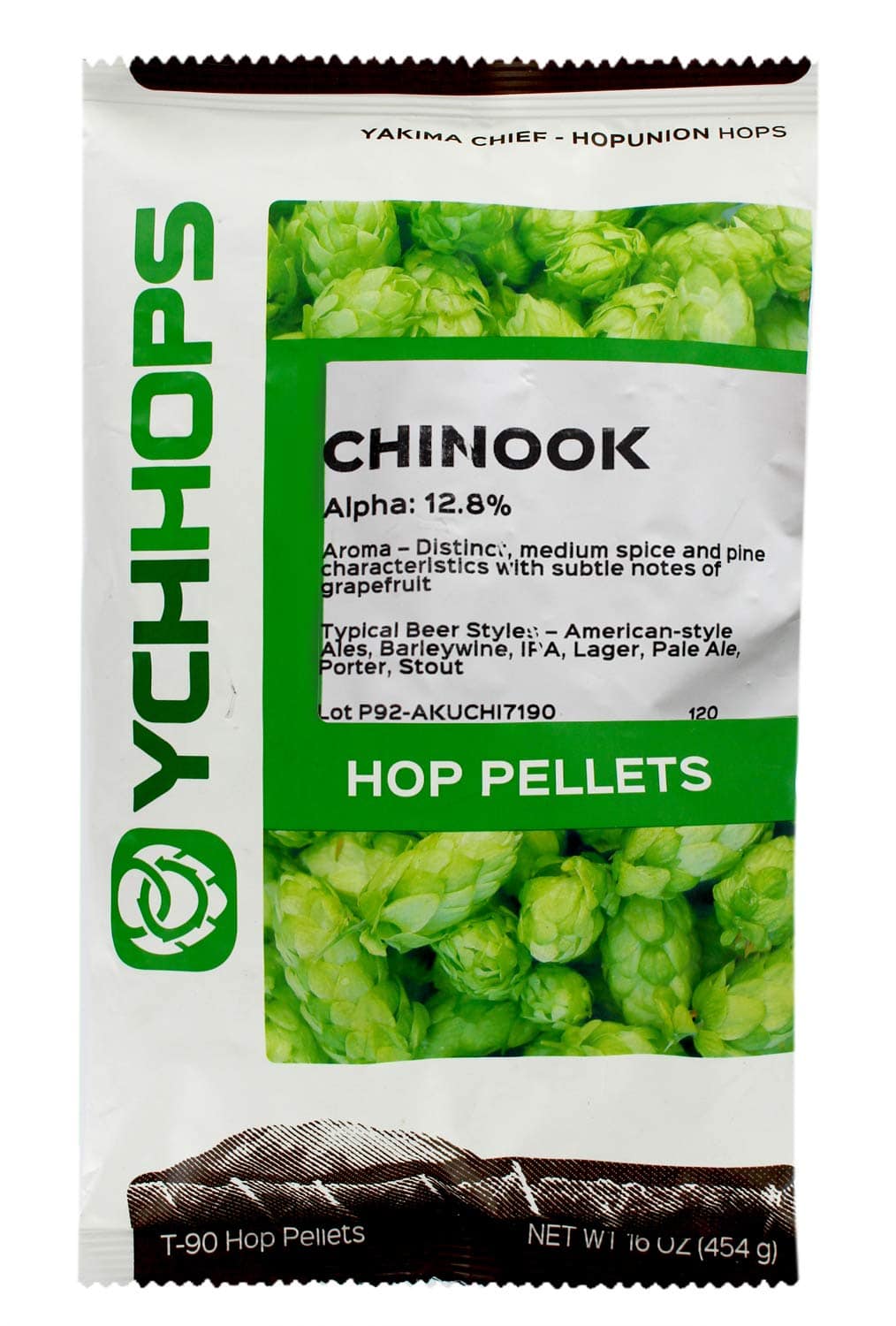 Chinook hops bring in the earthy and spicy tones you find with Columbus, although milder.
I have found a lot more citrus aroma in Chinook, which can give it an edge over Columbus if you want to make certain IPAs and pale ales. This hop also has that classic grapefruit tang which I am a big fan of especially in an ale.
You will find much more robust pine notes in Chinook, which is definitely a hop that should be used sparingly. I have overused Chinook at times, which has ruined some homebrews; however, if used in small amounts, it can add a different dimension to your beers.
Chinook is ideal for many types of drinks, and I enjoy it in an IPA, pale ale, and a lager. I think it also works great in a stout and can offset an overly malty recipe.
Pros
Suitable replacement for Columbus with a slightly different flavor profile
Brings in more citrus notes which is ideal for ales
Offers a classic grapefruit flavor with strong pine notes
Cons
Using too much of this hop will overpower any homebrew
Centennial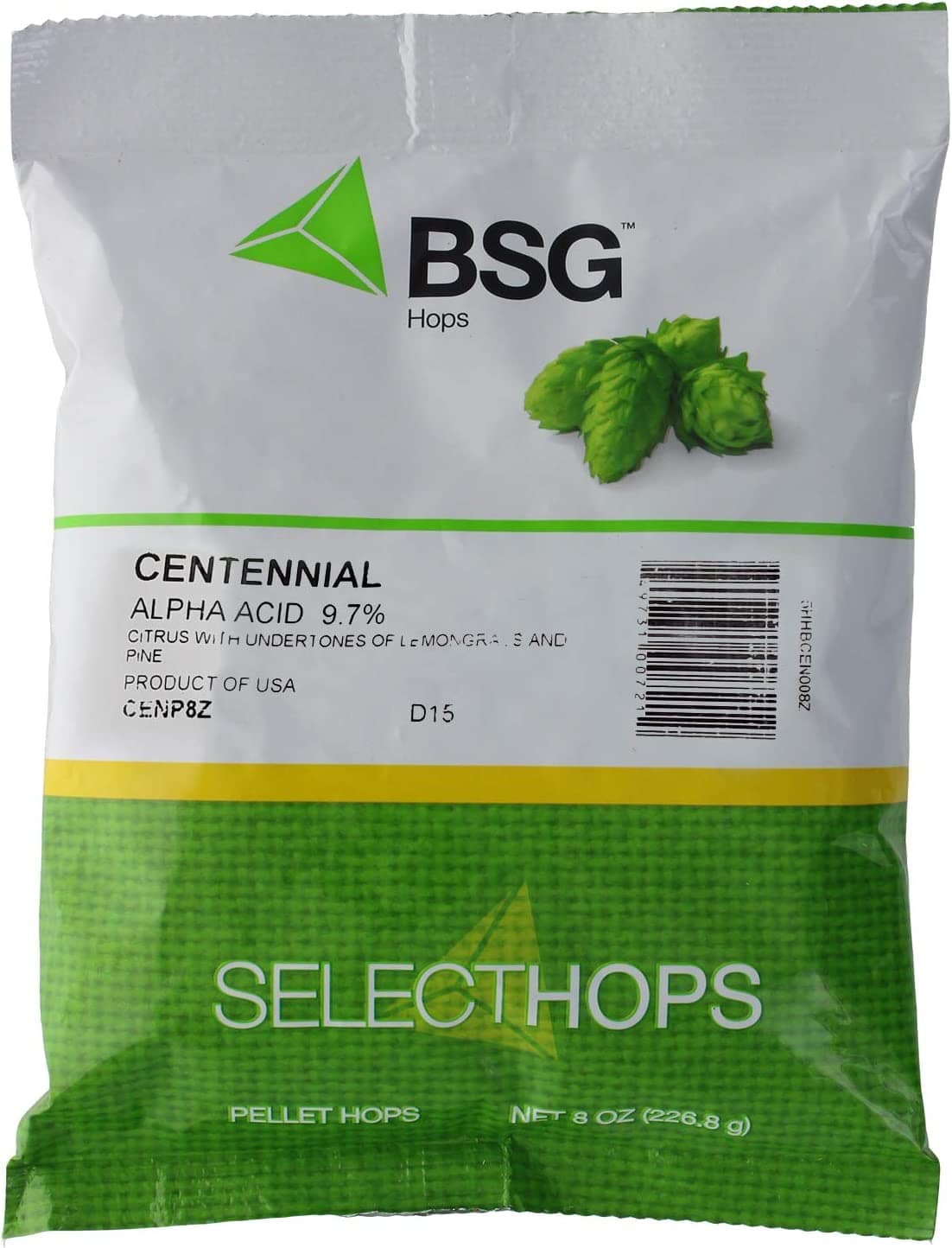 You could also substitute Columbus with Centennial hops.
I have always found Centennial to pack a much stronger citrusy punch than Columbus, and it is an ideal choice if you want to make an ale with a grapefruit finish.
You will also get the pine notes in Centennial that you find with Columbus, and this hop is mainly suited to IPAs and pale ales, although it would also work in a wheat beer.
You can also use Centennial as a bittering hop if you want a milder bitter finish compared to Columbus, which has a higher Co-Humulone content.
If I am making ale and don't want an overly bitter finish but one that focuses more on the flavor, I would normally choose Centennial over Columbus.
I have reviewed this hop before, so read my full Centennial hops guide to better understand the pros and cons.
Pros
Ideal if you want a more citrusy finish to your ales
Can work in wheat beer
Similar pine notes to Columbus
Cons
Doesn't have the same bitter qualities as Columbus
Nugget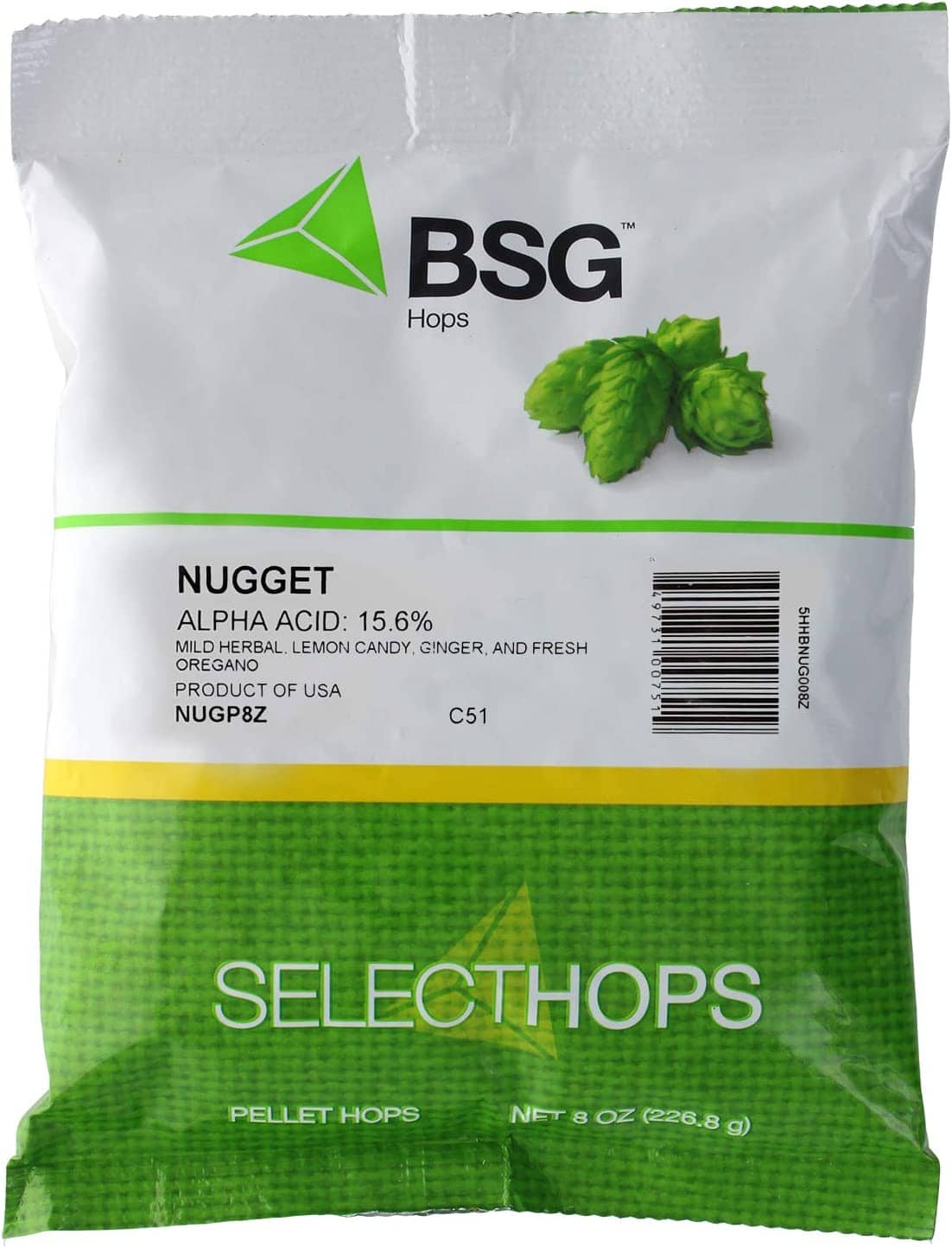 The third alternative I recommend to use if you can't get your hands on Columbus or want something slightly different is Nugget hops.
Nugget shares many of the same characteristics as Columbus, and it is a hop that I enjoy brewing pale ales, IPAs, and stouts with. Nugget has a similar Co-Humelene percentage as Centennial, and with its high alpha percentage, it makes an ideal bittering hop.
Some of the flavors you can expect with Nugget include heavy earthy and spice flavors including ginger, similar to Columbus, and you will also experience some mild citrus notes.
Nugget does have a bit of bite to it with its bitterness, but it is milder than Columbus. Like Centennial, this is a hop I would use if I want a calmer bitterness to my ales and to concentrate the palette more on the flavors of the aroma hops I use.
Pros
Excellent bittering hop, if you don't want a harsh bitter finish like Columbus.
Retains many similar flavors as Columbus including earthy and spice
Mild citrus notes which don't overpower ales and stouts
Cons
Doesn't always work for dry hopping
Columbus Hops Guide: FAQs
Question: What do Columbus Hops Taste Like?
Answer: Columbus hops have predominate flavors of spice, black pepper, and licorice, and you will notice some mild citrus notes too. This hop is also used for bittering due to its high alpha content.
Question: Can I Make a Stout with Columbus Hops?
Answer: Yes. Stouts are an ideal type of homebrew to make with Columbus hops. Columbus has the right level of bitterness to work alongside a malty stout to create a well-rounded and excellent homebrew.
Question: Will Columbus Hops Provide a Citrus Finish to My Ales?
Answer: Not really. There are some mild citrus notes with Columbus, but it certainly isn't a hop to use on its own if you want a heavy citrus finish. Instead, I recommend combining Columbus with Cascade, Citra, or Amarillo to achieve a citrus fruit edge to your homebrews.
Question: Is Columbus Hops the Same as Zeus and Tomahawk?
Answer: Yes. These hops are commonly referred to as CTZ. Columbus, Tomahawk, and Zeus are the same hop, but they have different trade names, hence why they are referred to as CTZ.
Question: Can I Grow My Own Columbus Hops?
Answer: Yes. You can grow your own Columbus hops as the rhizomes are available. However, Columbus hops do have a high growth rate, so keep this in mind, and they also prefer hot and dry climates.
Conclusion: Columbus Provides Excellent Bittering Qualities with Flavors Suitable for Ales and Stouts
I'm a big fan of using Columbus hops, especially for bittering and adding a robust aroma and flavor to homebrews. I have used this hop to create some lovely homebrews but I think you do need to be careful with the amount of Columbus hops you put into your recipes.
The spicy notes coupled with an earthy taste open up many doors of possibilities for you to use this hop. I particularly like using Columbus in IPAs and stouts, and I think this is where the hop really shines.
While its history might be shrouded in a degree of mystery, its ability to create refreshing homebrews such as IPAs, stouts, red ales, and lagers certainly isn't.