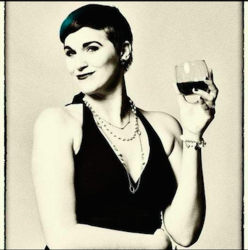 Latest posts by Jessie Dax-Setkus
(see all)
I know what you're thinking, "Oh boy, here we go again with the gluten-free trend—these beers are gross!" Well, rest assured, gluten-free beers have come a very long way over the years, so gone are the days when you could tell a beer was gluten-free simply by taking a small hesitant taste. Actually, many of these beers are so good you can't even tell they are gluten-free until someone tells you it is or you read the label.
The awesome thing about gluten-free beers is that there are so many of them, not to mention they pretty much offer every beer style available, so there is something for everyone. Whether you are looking for a refreshing lager, a rich stout, or anything in between, it is available for those who either can't tolerate gluten or are looking to move away from gluten.
Truthfully, these beers are worth a try, and I bet there are some beers on this list that you have tried without even knowing they don't have much of any gluten. If you are looking for the ultimate guide on how to find the best gluten free beers, look no further, as this article covers everything you need to know about them and recommends the ones you should try immediately.
Bottom Line Up Front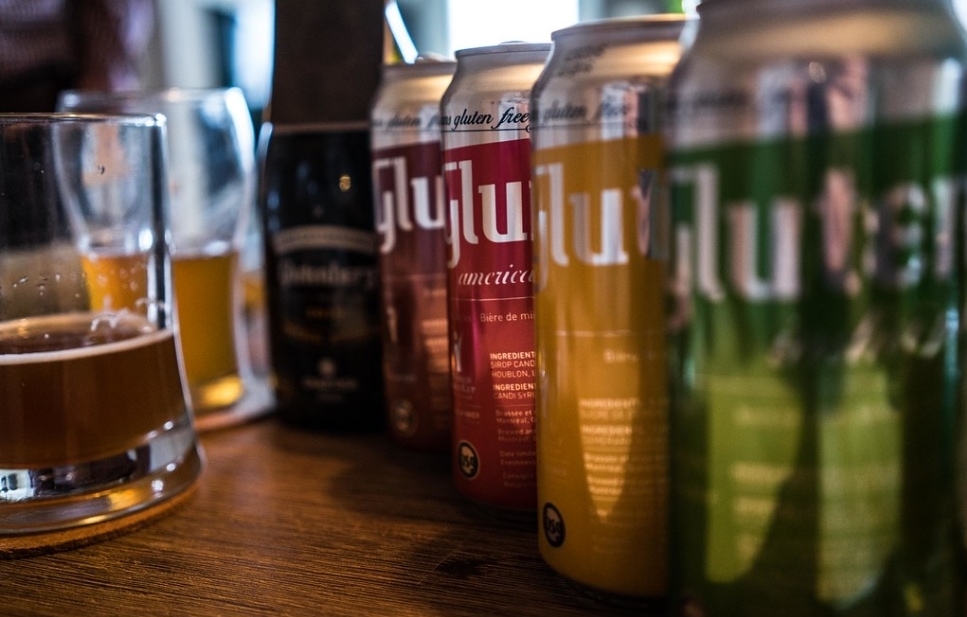 There is a lot going on with gluten-free and gluten-reduced beers. Pretty much every style is represented, and to me my favorite is probably IPAs. Along with that I have to say that Stone Delicious is my favorite beer on this list.
Honestly, every beer on this list is worth a try, but the most popular are Glutenburg Blonde Ale and Omission Lager. However, the beer with the most history is Redbridge Gluten-free Sorghum Beer by Anheuser-Busch.
What Is Gluten-Free Beer?
As we all know, beer is primarily made from wheat, which means those with ailments such as celiac disease can not partake in them. However, things are very different in current times as the newly popular "style" of gluten-free beer has hit shelves with a bang.
When gluten-free beer started out, there wasn't a lot of selection, and retailers would maybe have one or two options of gluten-free (or gluten-reduced) beers available for purchase. Not only that, but these beers weren't the best tasting, and many described them as "being a little off" when you tasted them.
Styles of Gluten-Free Beer
Today, there are tons of gluten-free options in many different styles, all the way from light beers like blondes and lagers to deep, rich beers like stouts and porters. These beers are typically brewed with cereals that don't include wheat like millet, rice, sorghum, buckwheat, and corn.
None of these grains trigger an autoimmune response for those with celiac disease, which makes them gluten-free beers.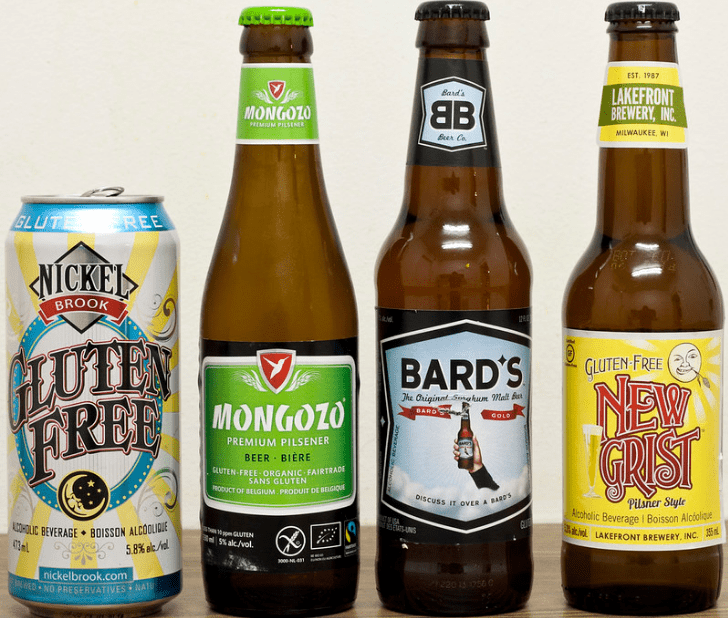 Gluten-Free Versus Gluten-Removed Beers
Other brewers brew with barley or rye, which reduces the beer's gluten level, but these beers are not considered gluten-free in the United States. Rather they are gluten-reduced beers. These beers still have a lightness to them but cannot be consumed by those that have intolerances to gluten. However, in other countries outside the United States, these beers are considered gluten-free, so you must be careful and read the labels if you travel outside the states.
There is a lot of debate about these brews, as some scientists say there is no harm if a person with celiac disease drinks them. Brewers also say the protein from barley is turned into non-harmful amino acids, making them safe to consume, but there isn't enough research out there to say if they are truly safe for those who cannot tolerate gluten.
Brewers that brew gluten-free beers must test their beer to ensure that it is, in fact, gluten-free before they can claim that the beer offers no gluten. Their findings must be recorded as "parts per million" (or PPM). In 2013, the FDA approved labeling beer gluten-free if the testing comes back at 20PPM or less; otherwise, it must say gluten-reduced.
Essentially, gluten-free beer is a really new style that does not have a ton of testing or science behind it, so there is a lot of ongoing debate about labeling and safety for those with gluten intolerances. However, that doesn't mean they haven't come a long way regarding flavor, as many can't believe they are drinking gluten-free beer while consuming it until they read the label.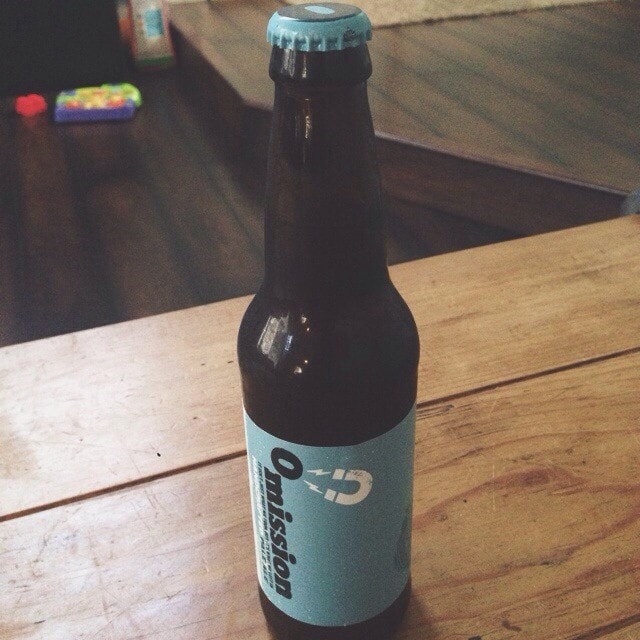 Characteristics
Aroma
There are many different styles of gluten-free beer. In today's age, you can find pretty much any style of gluten-free beer as you would with a normal beer. Honestly, the nose of the beer is not any different than that of a regular beer. However, for the beer enthusiast, you might notice that it has a slightly different smell depending on which grain is used, as wheat is not used in gluten-free beer.
Appearance
When it comes to appearance, gluten-free beers look much like the real thing. A blonde is going to look—blonde, an amber will have a light red tone, and a stout will have a rich brown color.
There will be no difference in appearance when looking at a gluten-free beer versus a regular beer.
Taste
As I have established, there are many different kinds of gluten-free beers, ranging from super light to super dark beers. However, there is a common denominator when it comes to taste when consuming a gluten-free beer—many can't tell that a beer is gluten-free until you read the label. A beer advocate can pick up on some subtle differences, but it's hard to tell the difference these days.
Mouthfeel
This is where people see the most difference between regular and gluten-free beer. Typically, gluten-free beers are lighter than your typical beer, so many believe that gluten-free beers are a little more effervescent.
Many say they feel much lighter after drinking a couple of gluten-free beers versus regular beer, and the effervescence helps the beer go down even smoother.
The Best Examples of Gluten-Free Beers
Glutenberg Blonde Ale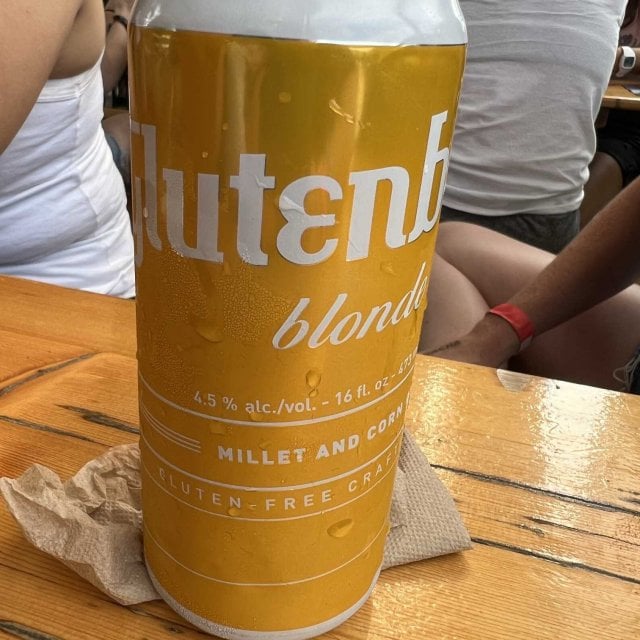 Gluten-Free
Glutenberg is one of the most well-known brands of gluten-free beer, as everything they brew is gluten-free. They were one of the flagship companies to perfect their taste with their beer selection, and their blonde ale is probably the most popular.
It pours very clear blonde in color and has mild aromas of grain, apple, herbs, and a touch of sweetness. It is an easy beer to drink, so be careful. It's easy to down a few of them in a short time. The taste is grainy, citrusy, and very balanced.
Ghostfish Shrouded Summit Witbier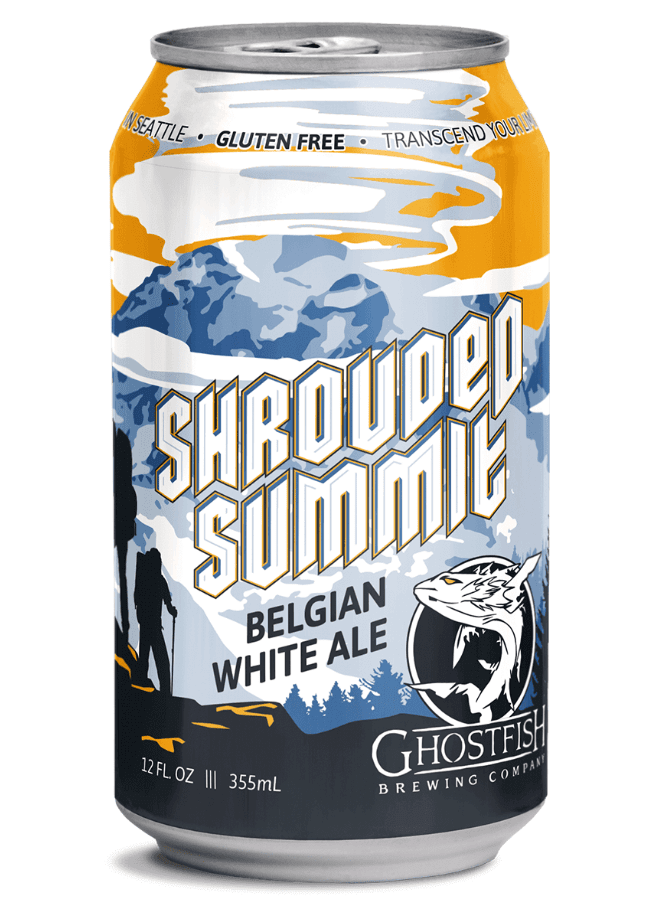 Gluten-Free
Brewed up in Washington, Ghostfish has a great selection of gluten-free beer, and Shrouded Summit Witbier is no exception. I know what you're thinking, "No way a witbier is gluten-free!" Well, it totally is, and it is delicious.
The beer pours golden yellow and has a ton of effervescence, which really brings the beer to life—it even somewhat buzzes at your teeth. It tastes like hints of lemon, coriander, juniper, and crackers due to the malts. It also has a very pleasant finish that will have you coming back for more.
Holidaily Brewing Co. Fat Randy's IPA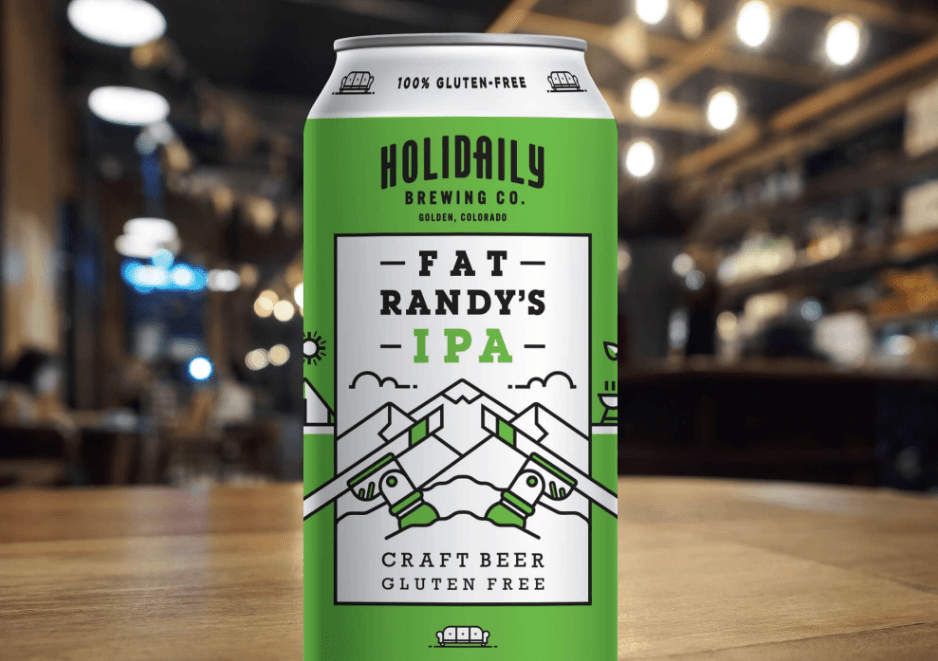 Gluten-Free
Holidaily Brewing Co.'s Fat Randy IPA is actually named after the best friend of the brewery's founder's husband. This beer has a lot going on. The aroma has strong notes of pine, citrus, and a background of maltiness.
The mouthfeel is a full body with an incredibly smooth finish. The grains used in this beer are millet malt and buckwheat malt, which gives it a lot of depth. Lastly, its flavor is very complex, featuring pine and citrus hoppiness with a smooth malty finish.
Duck Foot Brewing The Contender IPA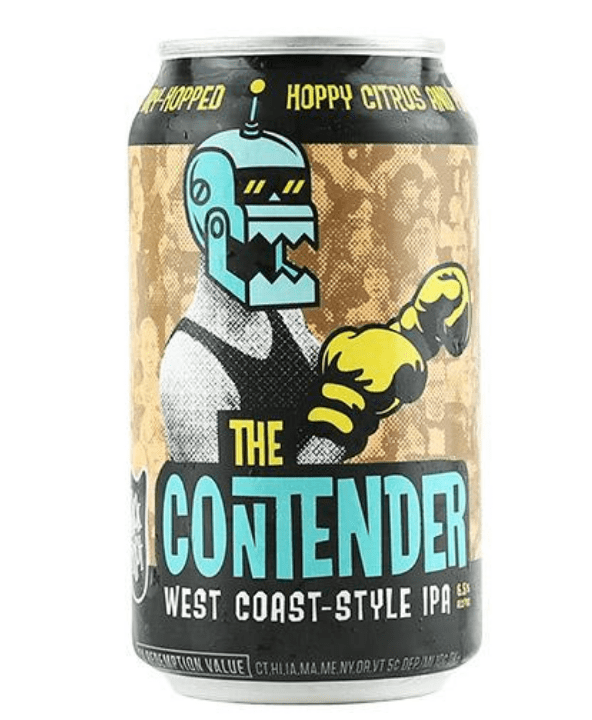 Gluten-Reduced
Duck Foot is a huge deal on the West Coast, especially in the Southern California/San Diego scene. Duck Foot's The Contender IPA is a delicious beer from the brewery that is incredibly light and refreshing while also coming in big with aroma and flavor.
There is definitely a lot of hoppiness going on here, but there is also a balanced caramelized malt flavor as well. There is definitely a hit of citrus and pine flavors, and it has a full-bodied mouthfeel.
Omission Lager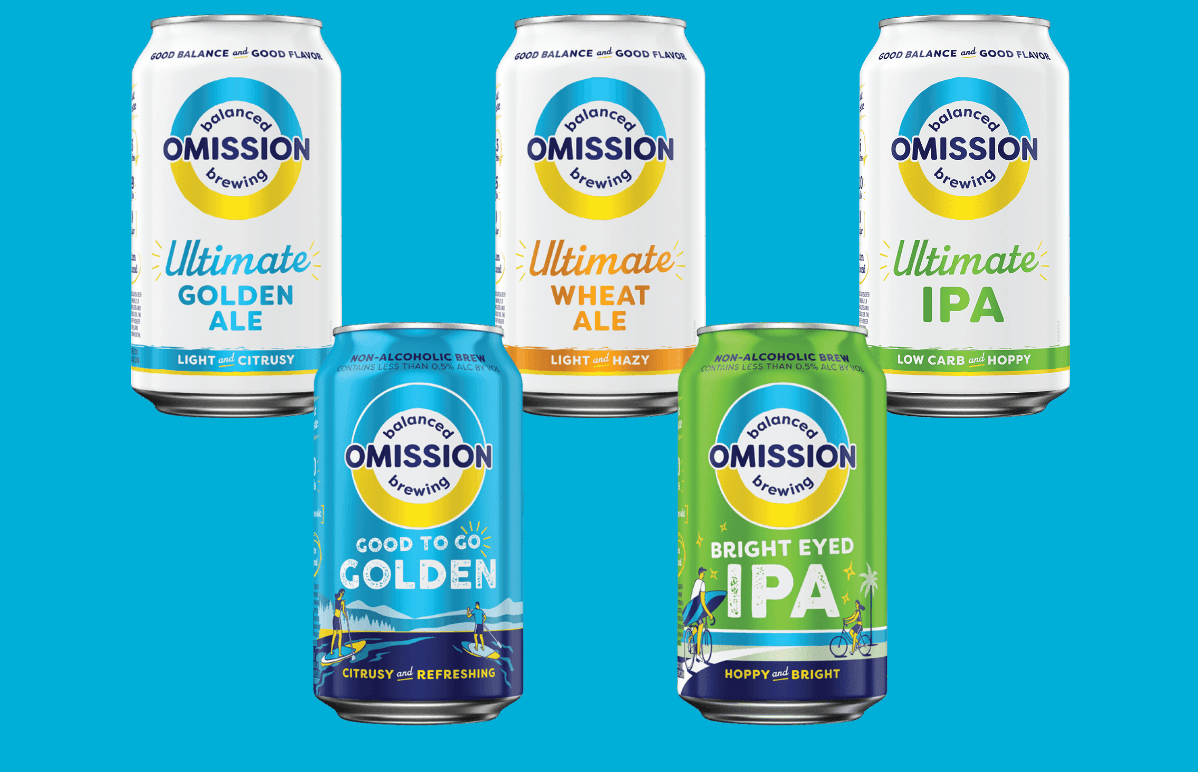 Gluten-Reduced
Omission is a brewery that also was on the cutting edge of gluten-free and gluten-reduced beers. However, their beers are considered "gluten reduced," as mentioned, there is a lot of debate about these beers, but many say they are completely safe for those with celiac disease to drink.
This beer is a deliciously light lager brewed like a traditional lager and delivers a light, refreshing, fresh taste. Did I mention there are only 134 calories per beer? That's worth it in itself.
Bard's Tale Beer Bard's Gold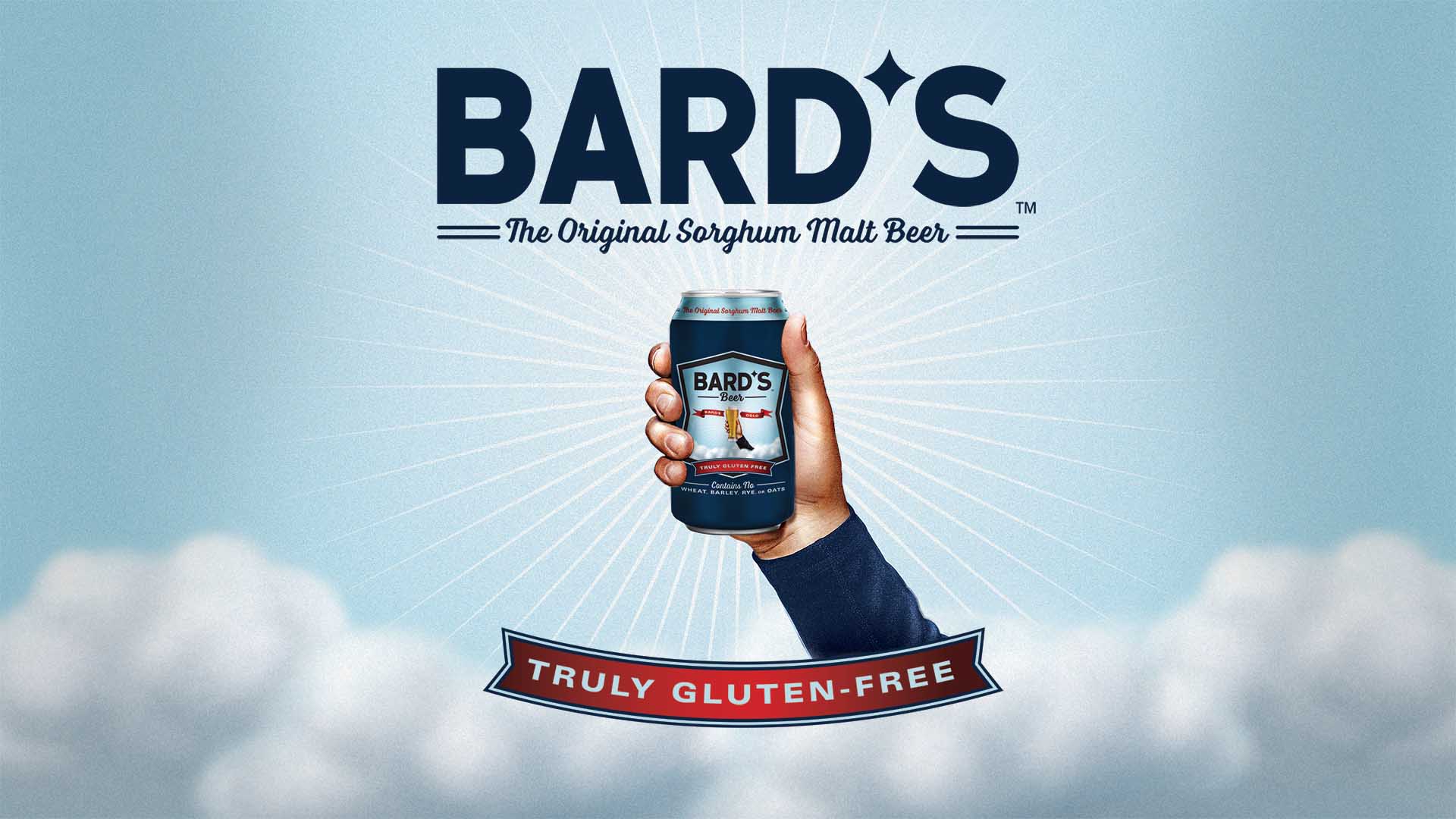 Gluten-Free
Bard's Tale Beer Bard's Gold is a beer that many do not even know is gluten-free until they read the label. The grain this beer is made of is sorghum, which piques some interest as it is slightly different. It has the same smell and viscosity as many other light beers.
The beer pours in a dark amber color due to the sorghum, which is not very characteristic of light beers. The taste is very subtle, and it is a very easy drinker, not to mention it is very effervescent.
Stone Brewing Delicious IPA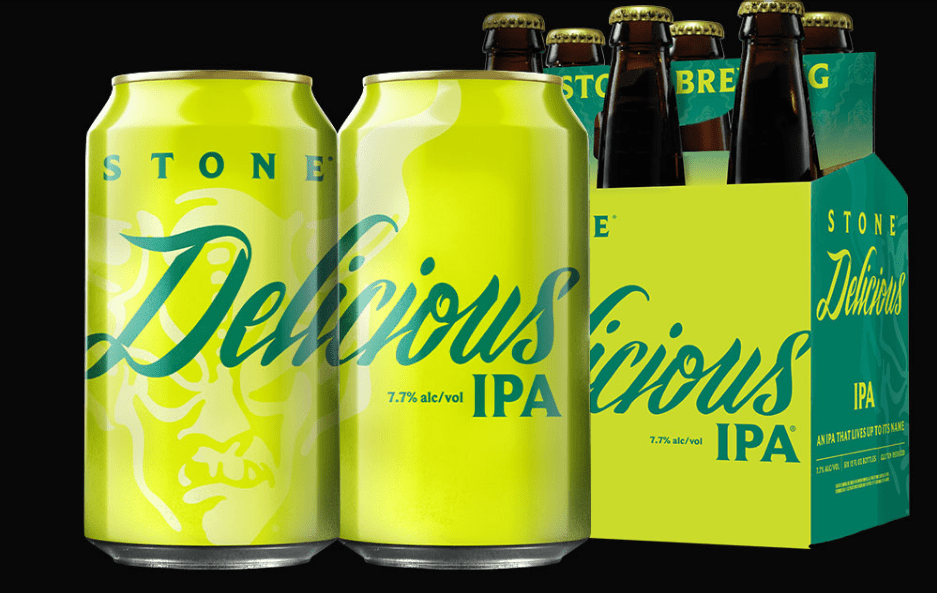 Gluten-Reduced
This is probably my favorite beer on the list. My husband and I are definitely beer drinkers, and my husband was completely shocked to find out it was gluten-reduced. It truly lives up to its name, too, because, plainly, it is delicious.
Stone Delicious pours a deep gold color with a white-colored head. The aroma is spicy with notes of herbs, citrus, and a background of malts. Many say it tastes like lemongrass but also has a yummy and welcomed punch of hops. It is a medium-bodied beer with a bitter, dry finish.
Joseph James Foxtail Pale Ale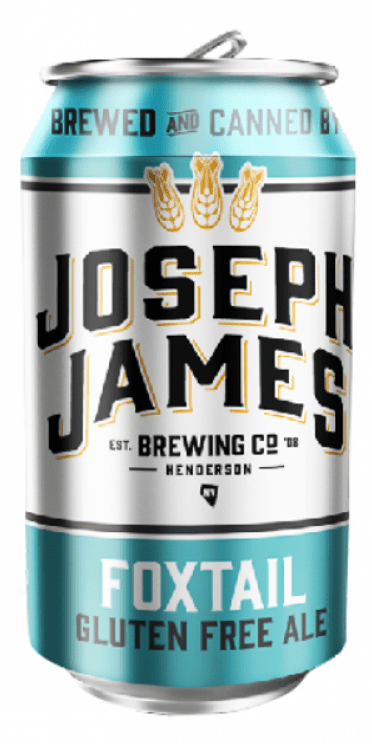 Gluten-Free
Foxtail from Joseph James Brewery is a really different take on beer, as the main ingredient in the brew is organic brown rice. There is also sorghum in this beer, so it definitely will have a bit of a different flavor profile. The texture is light and clear, and the aroma is extra hoppy.
Foxtail pours pale yellow and has a sizable head, but it fades pretty quickly. The flavor is very light and crisp, with strong notes of citrus. It is a delicious beer to drink poolside as it is so crisp and light.
Departed Soles Brewing Company Brrr-Berry Ale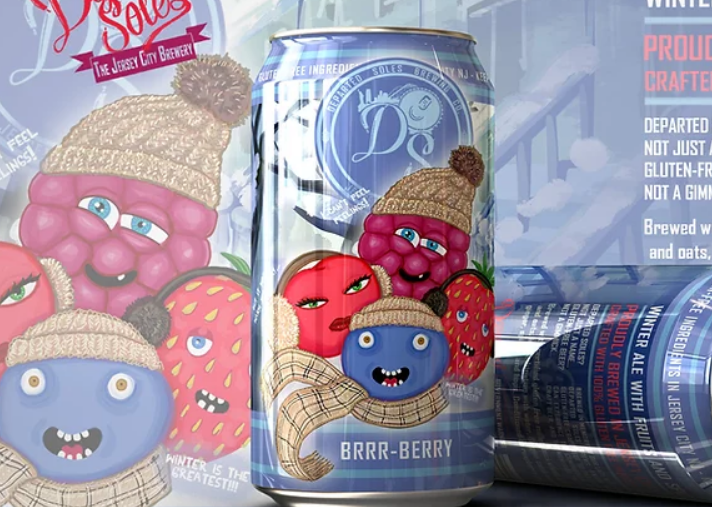 Gluten-Free
Like Joseph James Foxtail, Departed Soles Brewing's Brrr-Berry Ale is brewed with some interesting grains, including millet, buckwheat, quinoa, and oats, not to mention it is also brewed with a bunch of spices and raspberry puree, making it a little tart.
Although Departed Soles brews a bunch of gluten-free beer, they also brew regular beer too, which is how they got their gluten-free beers to hit the mark on flavor. The only bad thing about this beer is that it is only available in December and January as a seasonal beer.
Lakefront Brewery New Grist Pilsner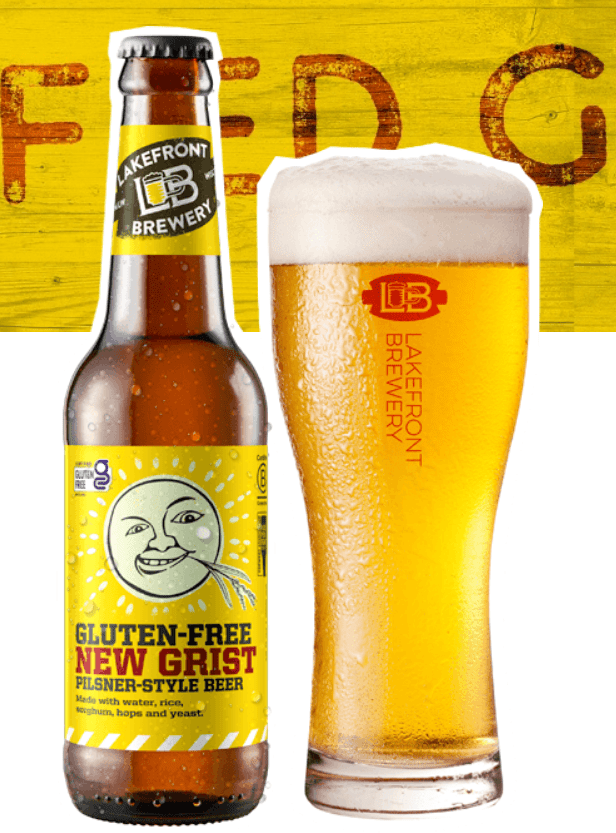 Gluten-Free
There aren't a ton of beers out there that are primarily made of rice, but Lakefront Brewery's New Grist Pilsner is certainly one of them. The brewery says that the beer is gluten-free and also pairs nicely with gluten-free meals like grilled chicken, ground turkey, and quinoa stuffed peppers.
+++++++++++++New Grist Pilsner is a light-bodied Pilsner that is pale gold in color. It is a delicious beer that is a crowd pleaser, even for those who swear against gluten-free products.
Dogfish Head Tweason'ale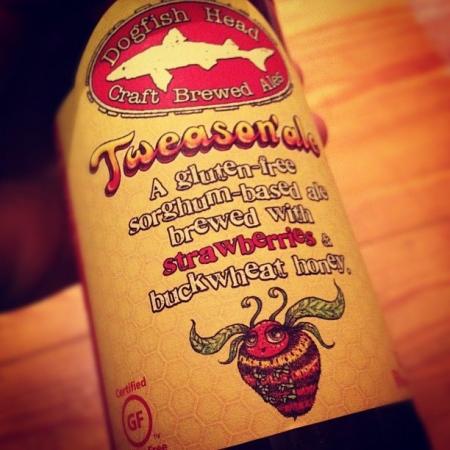 Gluten-Free
Dogfish Head is one of my all-time favorite breweries, especially when they release their fall selections. However, Dogfish Head saw an issue in the market that many people with gluten intolerances said they couldn't find a great-tasting beer that's a little off-beat with flavor that is gluten-free on the market. Enter Tweason'ale.
This beer is actually a fruit ale, so there is a lot of fresh fruit, but mostly strawberries that you can taste immediately. It has a beautiful golden color, and the mouthfeel is slightly bitter with an acidic finish. It pairs great with fatty fish, dried fruit, and salted nuts.
Element Brewing Company Plasma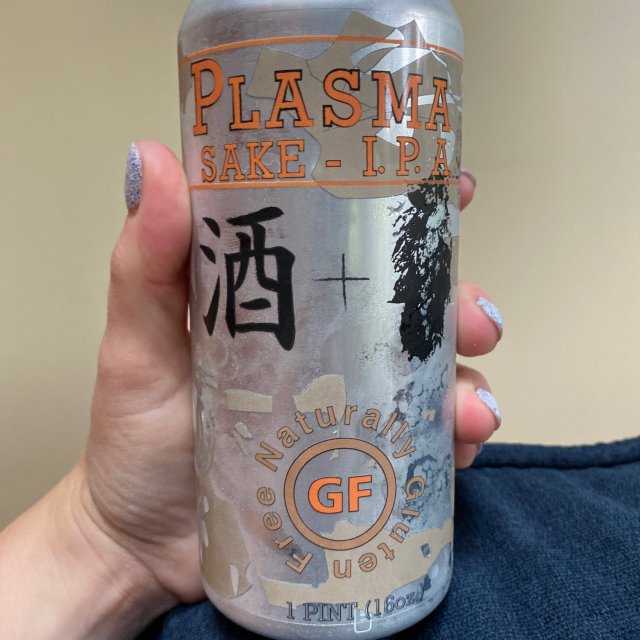 Gluten-Free
Here we have the third beer on this list that is brewed with brown rice, and it also offers millet and buckwheat too. Element Brewing Company says they are really proud of this beer as they were working on a gluten-free beer you honestly could not tell was gluten-free when you tasted it.
They proudly say they achieved it with Plasma. It is an IPA, so clear yellow in color, and has a good head when poured. It's very crisp and very hop forward.
Anheuser-Busch Redbridge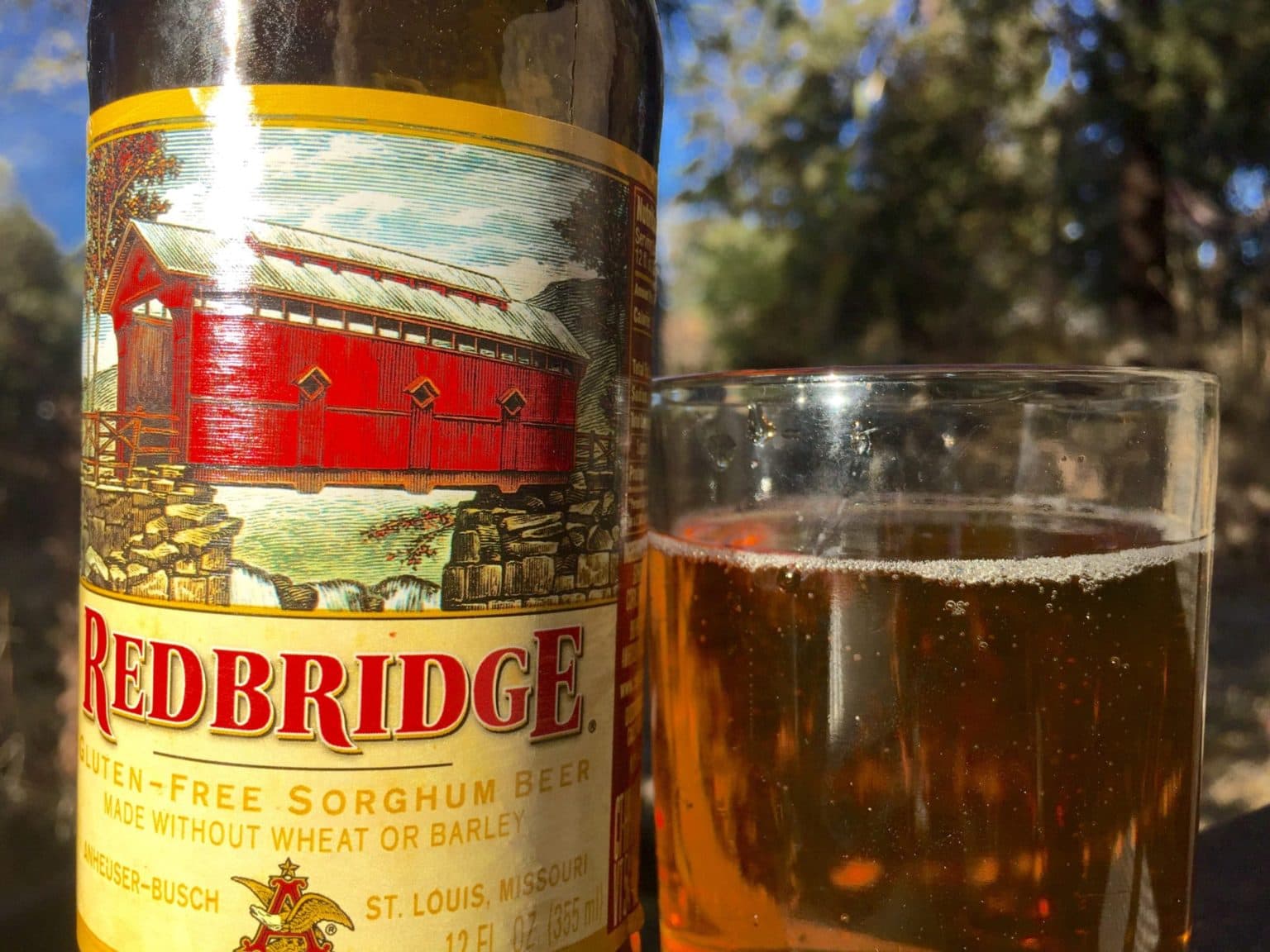 Gluten-Free
When you are talking about the most popular gluten-free beers, you can't forget Anheuser-Busch's Redbridge. Redbridge is a very hearty beer as well as extremely full-bodied. This lager is brewed with sorghum and was actually the first nationally available sorghum beer.
It is extremely well balanced with a moderately hoppy taste. Not to mention, Anheuser-Busch worked closely with the National Foundation for Celiac Awareness to really get this one right.
Brewery Rickoli Black Irish Dry Stout
Gluten-Reduced
Yes, dark beers can be gluten-free too, and Brewery Rickoli's Black Irish Dry Stout is one of the best ones out there. Believe it or not, this beer has an ABV of seven percent, one of the highest on this list, so it isn't easy to put a bunch of them back. This beer is more of a sipper.
This beer is made of rye, so you get that yummy rye flavor as you are drinking it. It has a very malty flavor with some sweetness on it too.
James Page Brewery A Capella Pale Ale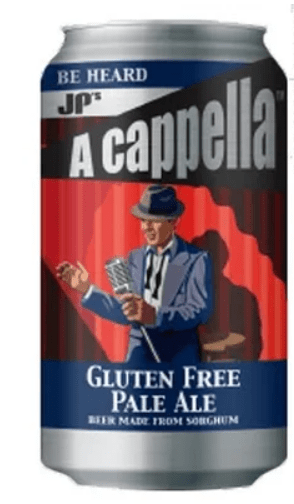 Gluten-Free
James Page Brewery named this beer "A Capella Pale Ale" because A Capella means singing without instrumental sound, which is kind of what this beer does—it delivers delicious flavor without any gluten in the mix.
This beer features sorghum as the main grain, and it is malty and mildly bitter to the taste and has a darker color when poured. Many say it is fruit-forward and even a little bit spicy.
Frequently Asked Questions about Gluten-Free Beer
Question: How can you tell a beer is gluten-free?
Answer: Gone are the days when you could instantly tell when beer was gluten-free simply by tasting it. Gluten-free beer has come a long way in recent years, so those with gluten intolerances, such as celiac disease, have to read the label. The FDA, not the TTB, regulates the label, and in order to get a gluten-free label, you must not use grains that bring on any discomfort to those with celiac.
There is much debate regarding gluten-free and gluten-reduced beers, as many believe gluten reduction is safe for those with celiac. Still, there isn't enough conclusive evidence for that conclusion yet.
Question: Is gluten-free beer healthier?
Answer: For all those thinking a gluten-free diet is much healthier than going in the gluten-packed direction, you are wrong about gluten-free beer. There is very little evidence saying that gluten-free beer is less fattening, and there isn't a noticeable difference in the carbs and sugars within the beer either. Some say there is a marginal difference, but in reality, beer is beer, and gluten-free beer isn't much, if any, healthier than your typical beer.
Question: Can people with celiac disease drink gluten-free beer?
Answer: In short, yes! People with celiac disease or any other gluten intolerances can drink gluten-free beer with no adverse effects. However, you must read the labels carefully as gluten removed and gluten-free are not the same thing. Gluten removed indicated that the beer contains 20PPM or less, so it is not 100 percent gluten-free.
In fact, it might use barley, which is not typically okay for those with celiac disease. There is a lot of debate about this, but there is not enough evidence to say that gluten-reduced beers are safe for those with gluten intolerances.
Question: Is gluten-free beer more expensive?
Answer: Unfortunately, yes, gluten-free beer typically is a little more expensive than regular beer. It is a little pricier because the alternate grains and adaptations to make beer gluten-free add to production costs, so brewers mark up the beer price a little higher to make up for this.
Question: How do they remove gluten from the beer?
Answer: Removing gluten from beer is as easy as adding an enzyme during brewing, such as Clarity Ferm or Brewers Clarex. These enzymes reduce the chill haze in beer, but many brewers claim it breaks up the gluten, which makes the beer harmless to those with gluten intolerances.
Question: Are gluten-free beers vegan-friendly?
Answer: It is hard to speak to every gluten-free beer because there are so many and so many different styles, but beer, in general, is moving towards becoming more vegan-friendly. Chances are, with many gluten-free beers, you will find they are also vegan friendly as well, but always read the labels.
Final Word about Gluten-Free Beers
To be honest, many people judge gluten-free beers based on how they used to be. Long gone are the days when the taste of a gluten-free beer isn't up to par. In fact, many gluten-free beers, such as Stone Delicious, are so good you can't tell there isn't any gluten in them.
I'm sure there are some gluten-free beers out there that can use a little work, but overall they are worth the try. Overall, you feel less weighed down and bloated after drinking them, making it worth it. There are only very subtle differences that beer snobs can pick up on that make gluten-free beers different from regular beers.
The best part about gluten-free beers is that they come in pretty much any style, so you aren't limited in selection like you were a few years ago. Try a gluten-free beer before you knock it—it's worth it.