Are you looking for the best pilsner glasses for your home bar? These glasses are perfect for allowing a thick, foamy head to sit at the top of your beer so you can take in all the notes your beer produces while you drink it. Beer drinkers can appreciate a multisensory experience due to this glass's wider top and longer, more tapered shape.
If you have ever wondered what the best pilsner glass is for your beer, you have come to the right place! We've rounded up some of the best choices based on price, availability, and costs.
Top 3 Pilsner Glasses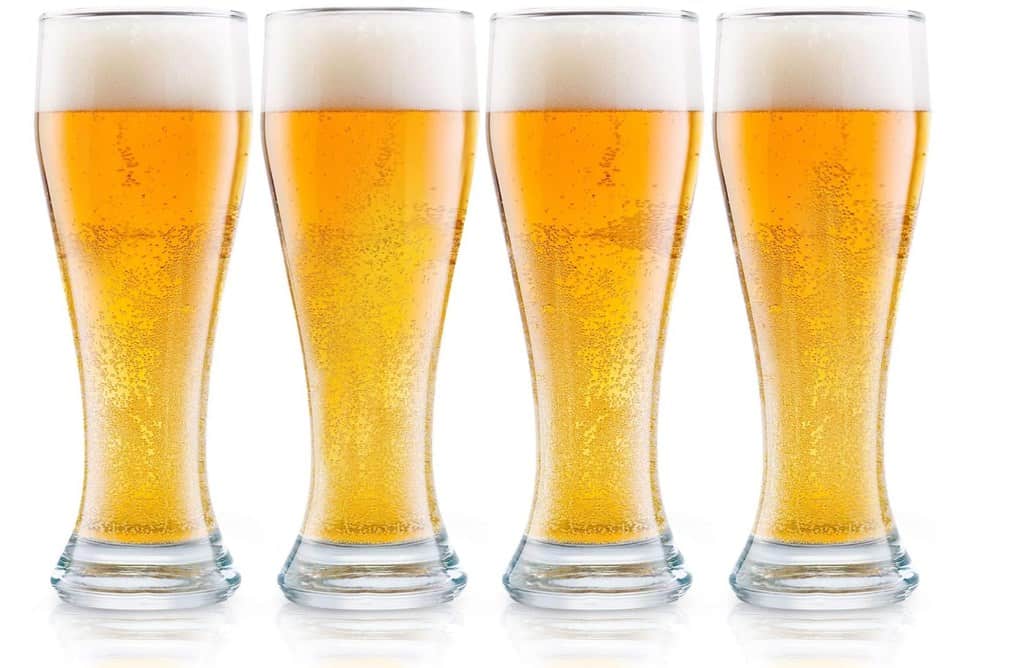 With a simple design and a great shape, these USA-made pilsner glasses are the ideal drinking glass to get the most out of the flavor and aroma of your beer. Best yet, they are easy to maintain and clean.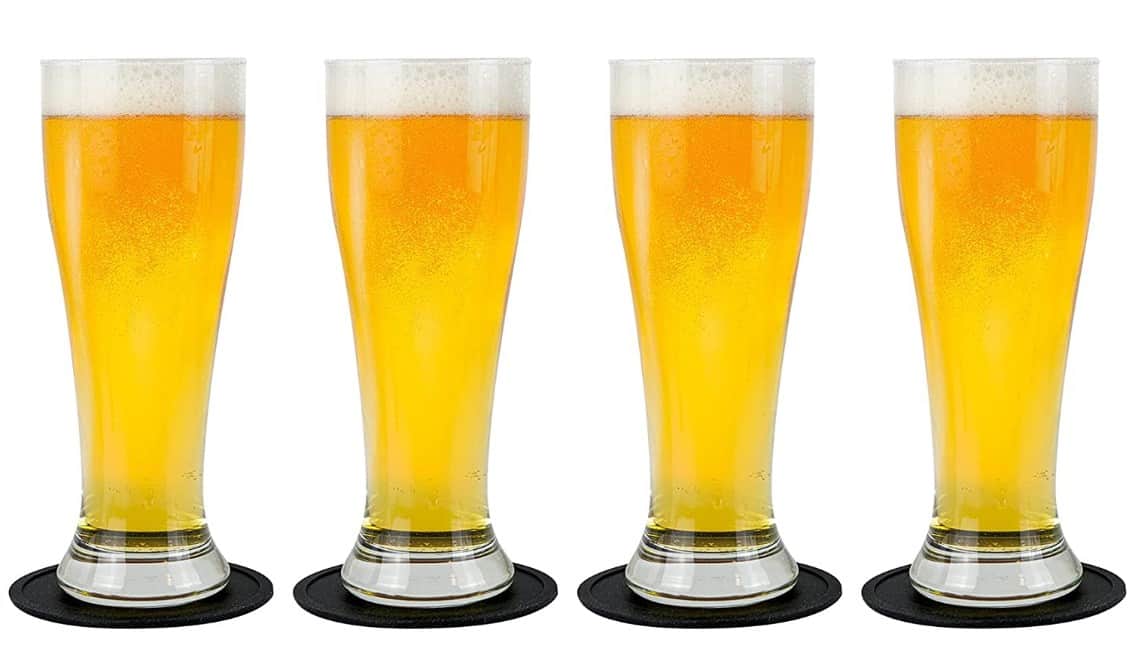 The nucleated laser-etched design on these pilsner glasses makes them an interesting addition to your bar area and is made to help get the most out of your beer.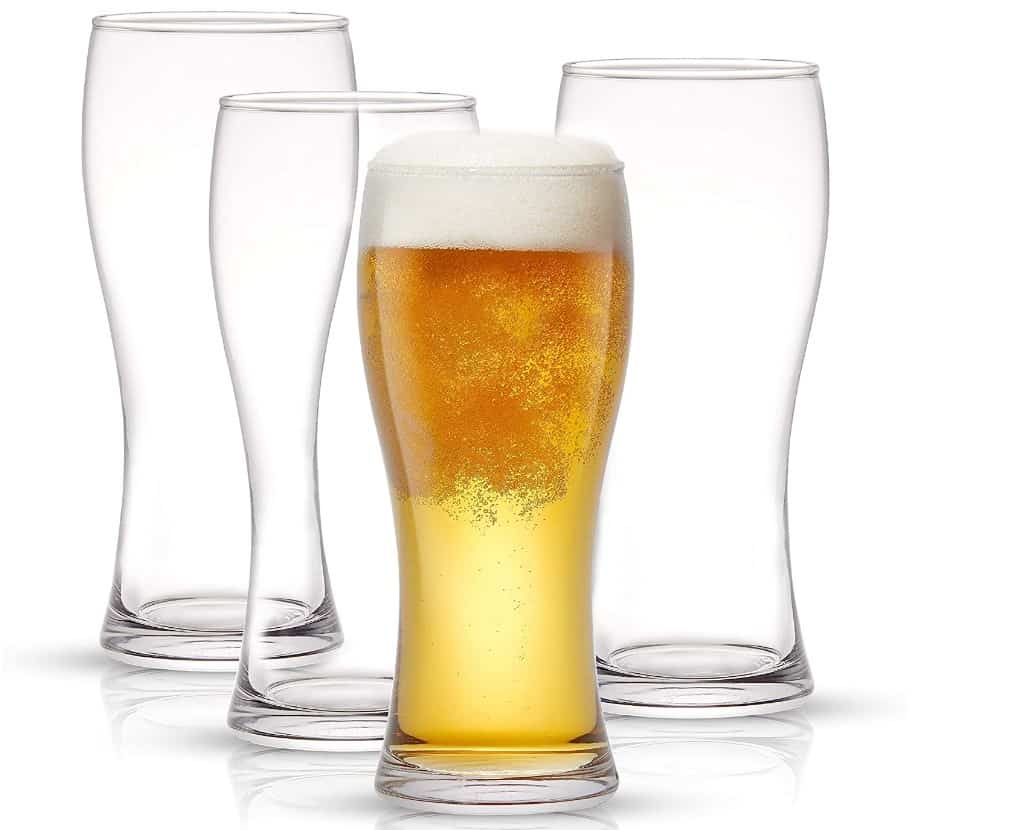 If you're on a budget but still want all the benefits that a good pilsner glass can bring you, look no further than these glasses from Joyjolt.
What Is A Pilsner Glass?
A pilsner glass is a tall, lean, and tapered glass or mug that is ideal for drinking lighter beers. The design and shape of these tapered mugs are meant to create a thick foam at the top of your beer to help you experience the most aromas and flavors of your beer possible.
Since lighter beers won't have strong aromas such as stouts or IPAs, sometimes the aromas and flavors of light lagers or pilsners can get lost in a larger beer glass. The pilsner glass helps push out these aromas and flavors, so you won't miss any part of your beer at any sip.
A pilsner glass is typically 12 ounces and is often described as being shaped like a trumpet. All of the colors and effervescence of pilsners will be evident in these tapered clear glasses and anyone who loves beer will instantly be able to tell the difference in taste drinking out of a pilsner glass compared to a standard beer glass.
Pilsner Glass Vs Other Beer Glasses
A pilsner glass differs from other glasses in shape, functionality, and how they present a beer's aromas and flavors. Here are just a few comparisons of pilsner glasses against other popular types of beer glasses.
Stout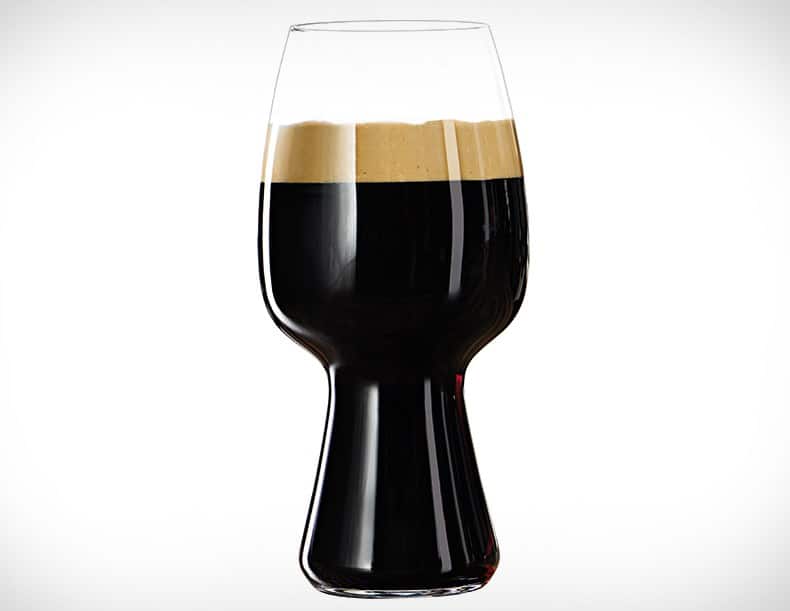 A stout glass is often referred to as a goblet, as well. Stout glasses are ideal for stronger brews such as triple stouts, stouts, and Belgian IPAs. These glasses are sturdier and ideal for clanking away during cheers with friends.
Where a pilsner glass is long and tapered, the stout glass or goblet resembles more of a mug shape with a constant wide shape instead of a trumpet shape like the pilsner glass.
Mug
A beer mug is a common mug used for American, German, Irish, and English beers. These mugs are pretty versatile and are a bit thicker like the stout glass compared to a pilsner glass.
These mugs are ideal for heavier to mid-range beers if you want to accentuate the heavy aromas of hops and barley, instead of effervescent beers such as pilsners and light lagers.
Stein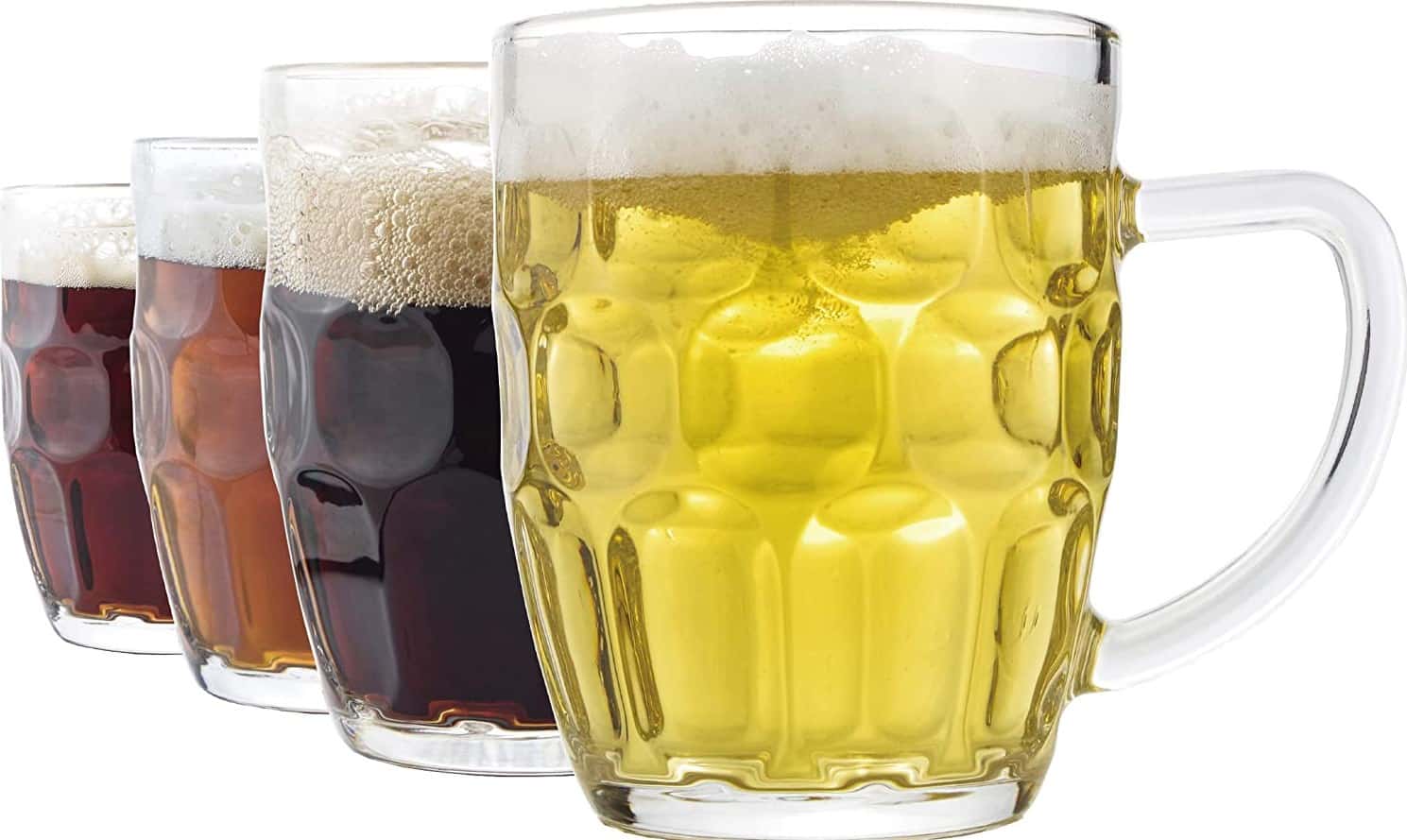 Steins are not very common in most bars anymore, but they are designed to keep beers cool over an extended amount of time. A stein comes with a lid that is ideal for keeping your beer cool but also keeping your warm drinks like hot chocolate or coffee warm.
These vessels are ideal for thicker, darker beers that should be kept a bit cooler but need an extended amount of time to drink. These originated in Bavaria but can be a bit harder to find compared to pilsner glasses in bars.
Pints
A pint glass is a standard beer glass that can serve all-purpose beers. It's ideal for IPAs, stouts, and ales as it gets narrow to wide and allows a thick foamy head to sit at the top of the glass.
Many beer drinkers prefer to use pints for drinking scotch ales and brown ales, too, so this glass is a bit more versatile compared to others.
Snifters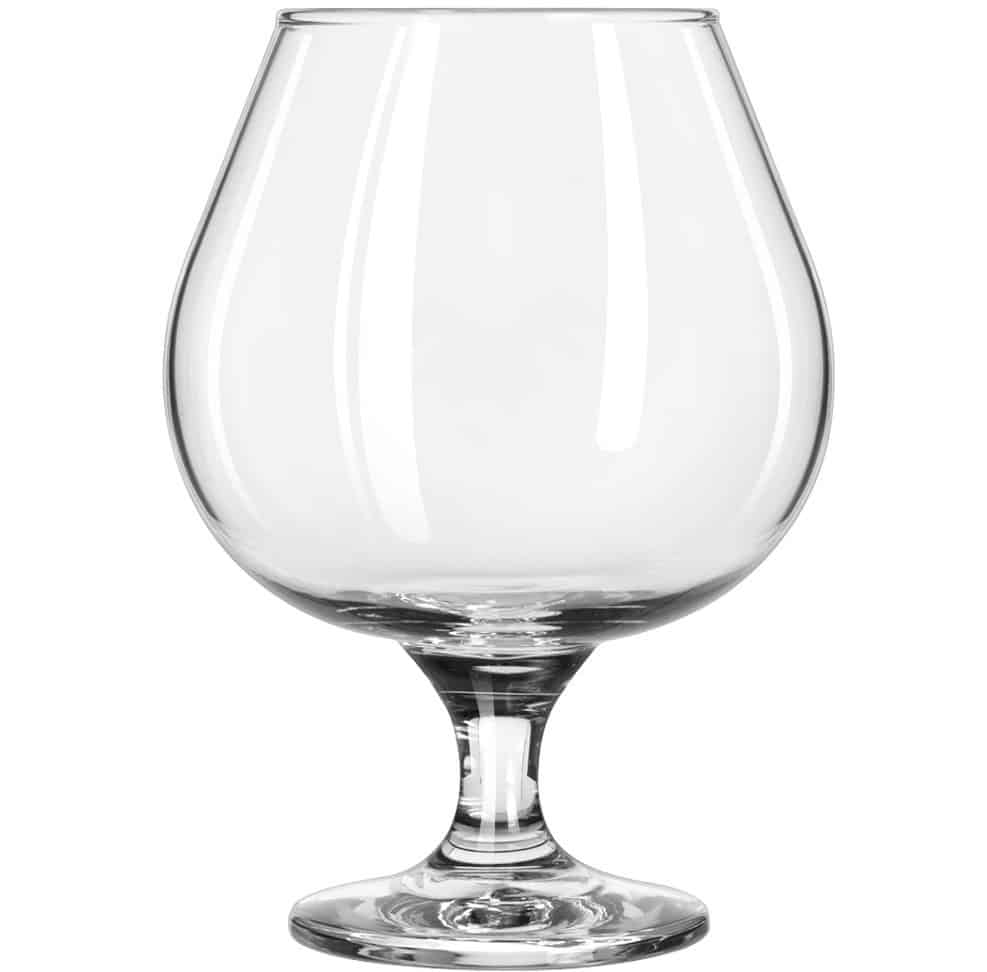 A beer snifter is a short, stemmed glass that has a wide round bottom and a more tapered top. These are the most delicate glasses you can find for drinking beer but there are thicker versions for more all-purpose use.
These glasses essentially look like over-blown cognac or brandy glasses and are made for more special reserve and elegant beers. This is not an all-purpose glass, but kind of like the pilsner glass, it has its specifications.
Types of Pilsner Beers
Pilsner beers are pale lagers that are crisp, clean, and have a smooth, easy-to-drink finish. The following are some of the most popular pilsner beers reviewed by beer drinkers from around the world.
Alma Mader Premiant Czech-Style Pilsner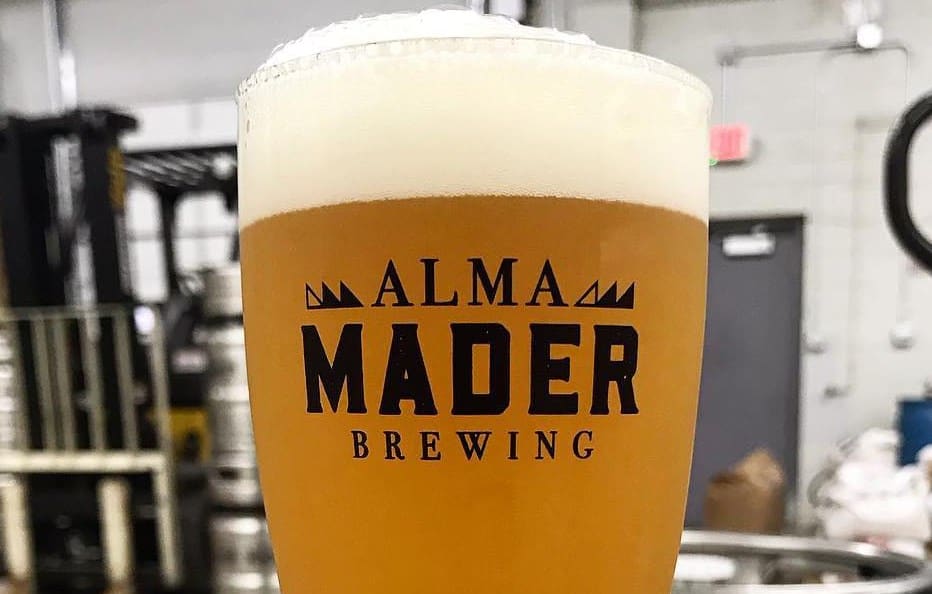 Born from Alma Mader Brewing in Kansas City, MO, the Premiant Czech-Style Pilsner has a symphony of lemon and pepper, with a crisp and biscuity bitterness. This is a light, delicate beer that has an explosion of flavor and needs a great pilsner glass to fully experience all the aromas.
Firestone Walker Pivo Pils
Firestone Walker's Pivo Pils is a delicate flavor concoction of hops with plenty of body. The effervescent brew is known for its consistent flavor and golden body that forms a perfect foam head with every pour.
Rothaus Tannenzäpfle
Made with natural black forest spring water and plenty of malted barley, this refreshing, traditionally made pilsner is a high-quality beer that will delight pilsner drinkers from around the world. This brew is complete with tettnang and hallertau hops with a Rathoause yeast culture.
Bierstadt Lagerhaus Slow Pour Pils
Bierstadt Lagerhaus's Slow Sour Pils is the kind of beer you'd drink sitting on the front porch on a hot afternoon. Its bright, elegant taste leaves you with a crispy and effervescent finish of seeds, grain, and plenty of hops.
Wayfinder Beer Czech AF
A perfect Czech stye pilsner, the Wayfinder Beer Czech AF is super crisp and easy to drink. Its clear and golden body produces an impressive foamy white head, which makes this beer as satisfying to drink as it is to pour. Breathe in all the aromas of lightly toasted hops as you go in for your first sip of this brew.
Sierra Nevada Nooner
A widely popular brand, Sierra Nevada never seems to disappoint when it comes to their eclectic beers, and this Nooner Pilsner is no different. This German brewed pilsner is a fresh and bright pour that is so easy to drink, you may accidentally find yourself with an empty six-pack before you even realize it.
What to Look for In A Good Pilsner Glass
Just like your favorite coffee mug or your best dinner plates, a pilsner glass is made the perfect glass due to the user's specifications. Here are just a few of the main features of what makes a good pilsner glass a great pilsner glass.
Size and Shape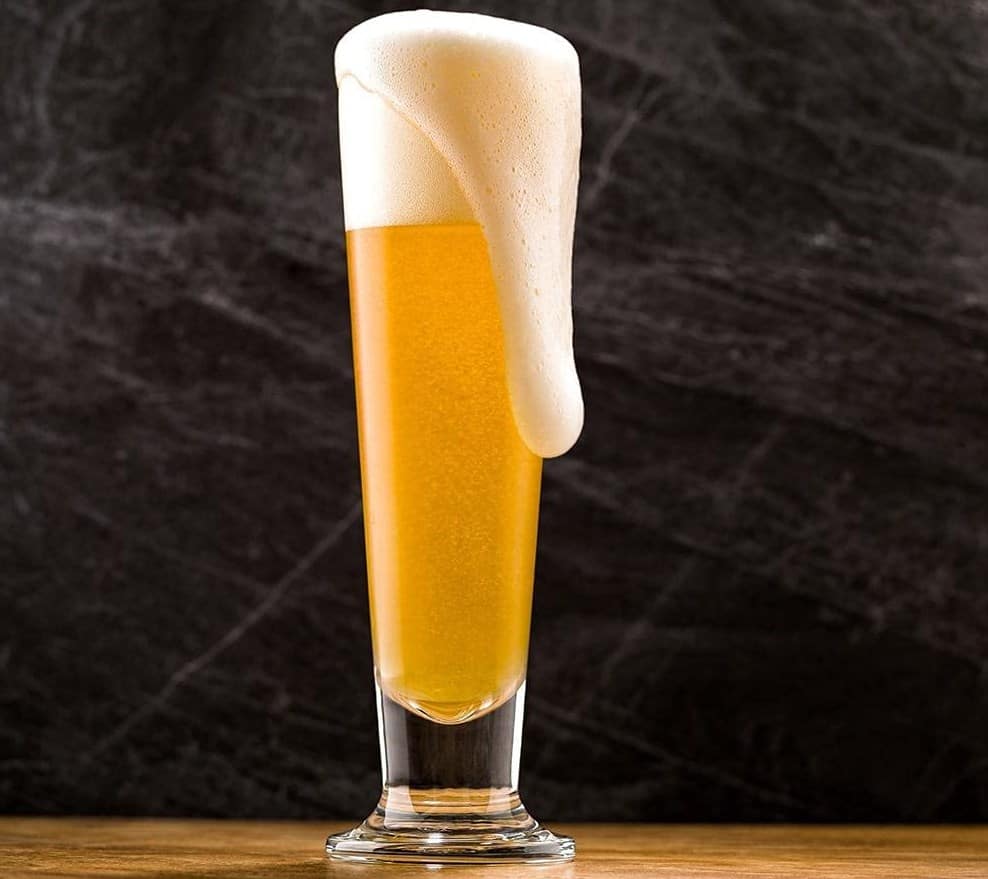 Sticking with that "trumpet shape," as many users like to call it, using that as a reference will help you determine if your pilsner glass is a true pilsner glass. The glass should have a narrower bottom and a wider top to help develop a thick, creamy foam to sit on top of your brew.
Your glass should be able to carry 12 ounces of pilsner beer and should go from narrow to wider, with sometimes a cinch in the middle of the glass to get more flavors and aromas to rush to the surface of the beer at the very top of the glass.
Quality
The quality of your glass is just as important as the shape. You are going to want to make sure your pilsner glass is delicate, yet durable. Any uneven edges or off-centered cinches in the glass will not help the taste of your beer, so be mindful that your glass is consistent all the way around and through it.
Off-kilter beer glass with a strange shape will not help the taste and aromas of your beer, so make sure you are choosing a glass that is perfectly round at the top that also goes from narrow to wide in an elongated, tapered shape.
Durability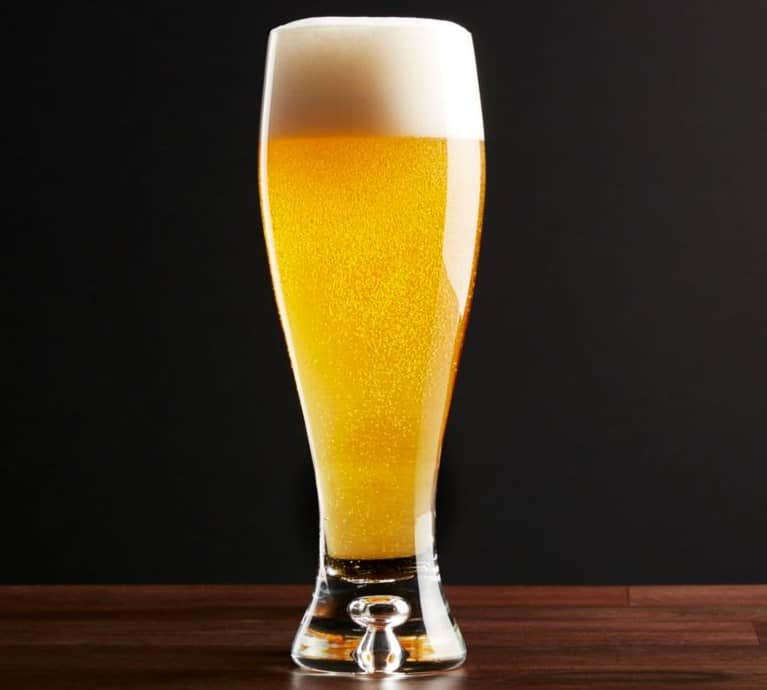 Durability is important because you are going to want to get your money's worth after investing in new pilsner glasses. If your glass is too thin or narrow at the bottom, odds are it will break a lot easier than initially expected. Choose a thick glass if you have the option so your pilsner glasses don't break after regular use.
You will also want to check and see if your glass can be put into a dishwasher or if it is hand wash only. A thinner glass may not do too well in a standard dishwasher, especially if you use the heat setting to dry your glasses.
You may need to hand wash delicate glasses, especially if they have a longer, more tapered shape that may not fit into every dishwasher.
Price
The price factor of your glasses is important. Just because you find a more expensive pilsner glass does not mean that it will be better than a cheaper one. The makeup of your glass, whether the glass is more delicate or if it's thicker, could go into the price of your glass.
Whether you choose a single glass, or a set is also another factor that could rake up the cost, so check out the number of glasses you are getting before deciding on a final purchase. Buying a set is usually a safe bet, as you can enjoy some cold pilsners with friends so they can also share the beer-drinking experience.
How to Properly Pour A Pilsner Beer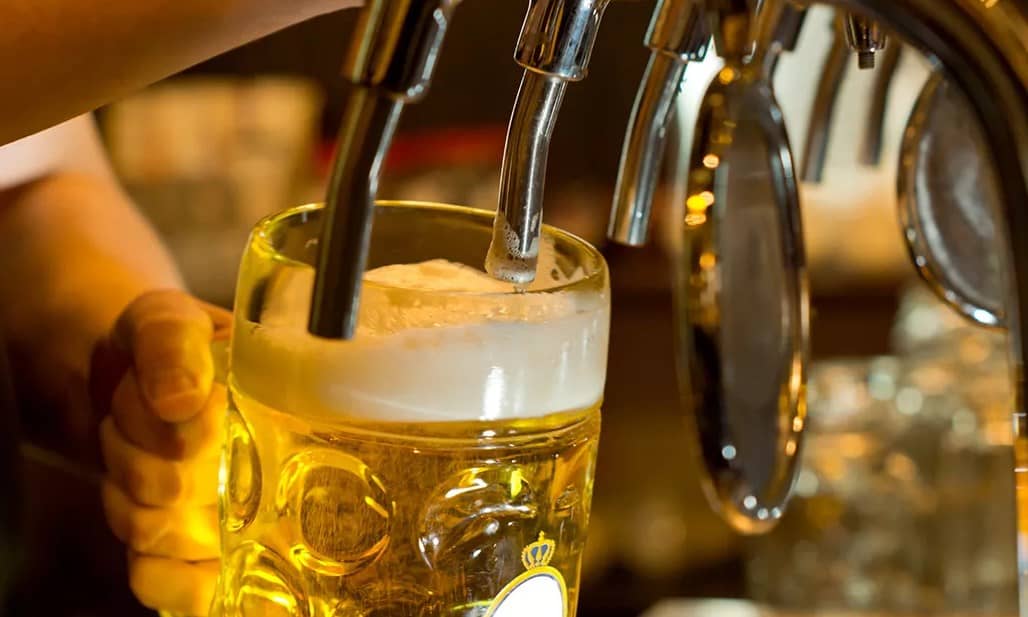 To get the most out of your pilsner, you are going to want to know how to properly pour it. In a few easy steps, you can enjoy your pilsner beer to the fullest.
Step 1: Holding the Glass
You are going to want to securely hold your glass at a 45-degree angle and align the top of the mouth of your beer bottle or the mouth of your beer can so that when you start to pour, it will touch the bottom top part of the glass.
Step 2: The Pour
Pour your pilsner relatively quickly but pause when you have poured a little over half of your beer into the glass. You are going to want to let the foam settle for a bit, about a minute. Then, pour a little more and let the foam settle. Repeat this process.
Step 3: Foam
Pilsner drinkers have found that an ideal pilsner pour can take up to seven minutes. This is because, after each pour, you are going to want to let your pilsner foam settle. Continue the pour and settle process until all of your beer is in the glass.
Step 4: Enjoy!
After your beer is all poured, you will notice the beautiful, thick foam at the very top of your glass. Breathe in the aromas before you start to sip your beer in order to get the full sensory experience. After all, it took you seven minutes to pour your beer, so you might as well enjoy it to its fullest.
Top 7 Best Pilsner Glasses
We've rounded up a list of the top seven best pilsner glasses that have been expertly reviewed and all around loved by customers.
USA Made Nucleated Pilsner Glasses: Best Overall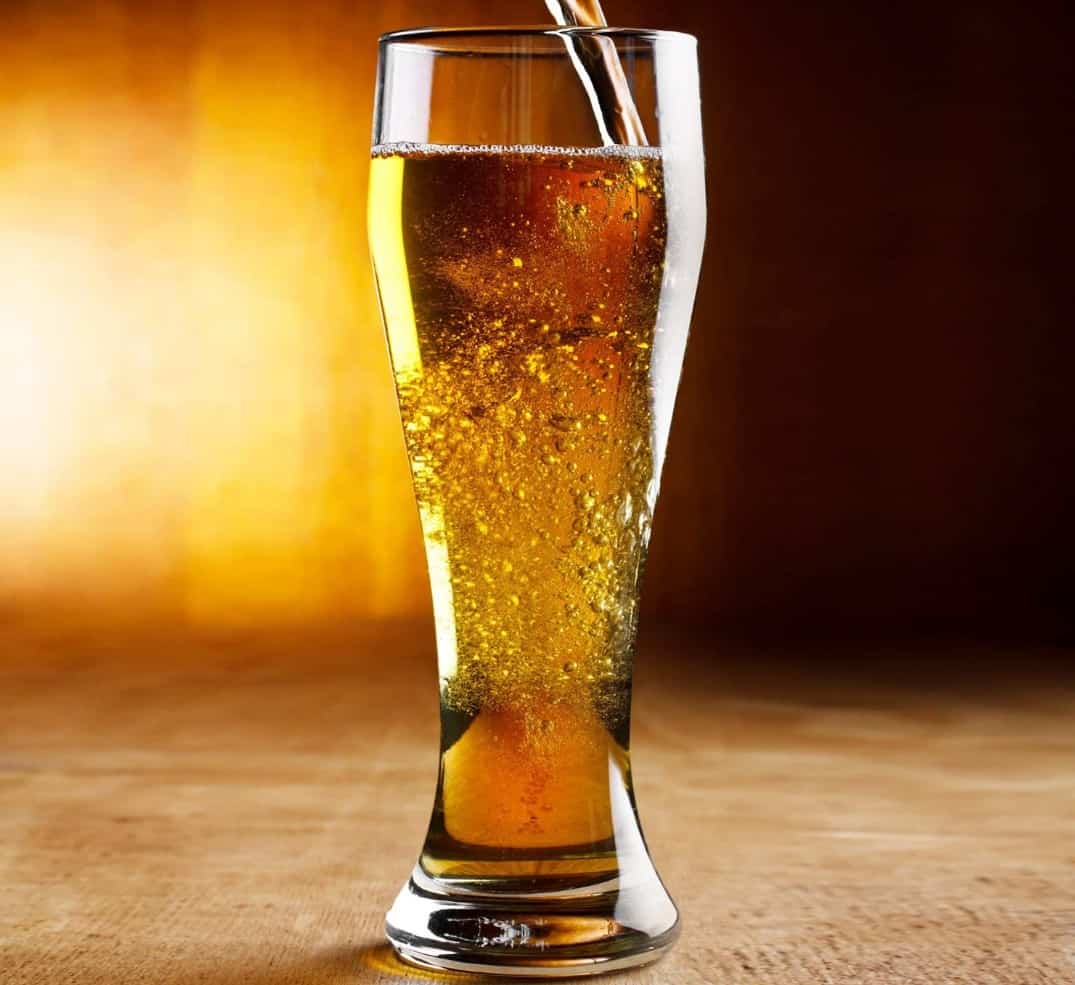 The USA-made nucleated pilsner glasses by Du Vno are etched beer glasses for better hand retention. These glasses will give you the most in aromas and flavor and can easily hold up to 16 ounces.
Color: Clear
Material: Glass
Price: Less than $30
Warranty: 30-day return
These glasses help the bubbles of the brew rise to the top of the glass, so you get to experience the delicious foam that pilsner beers are known for.
Pros
Laser-etched nucleation
Will give you a better grip
Casual yet elegant
Comes in a four-pack
Cons
Not available as singles
Elongated shape may be difficult to clean
Pilsner Craft Beer Glasses Set with Nucleated Etchings: Editor's Choice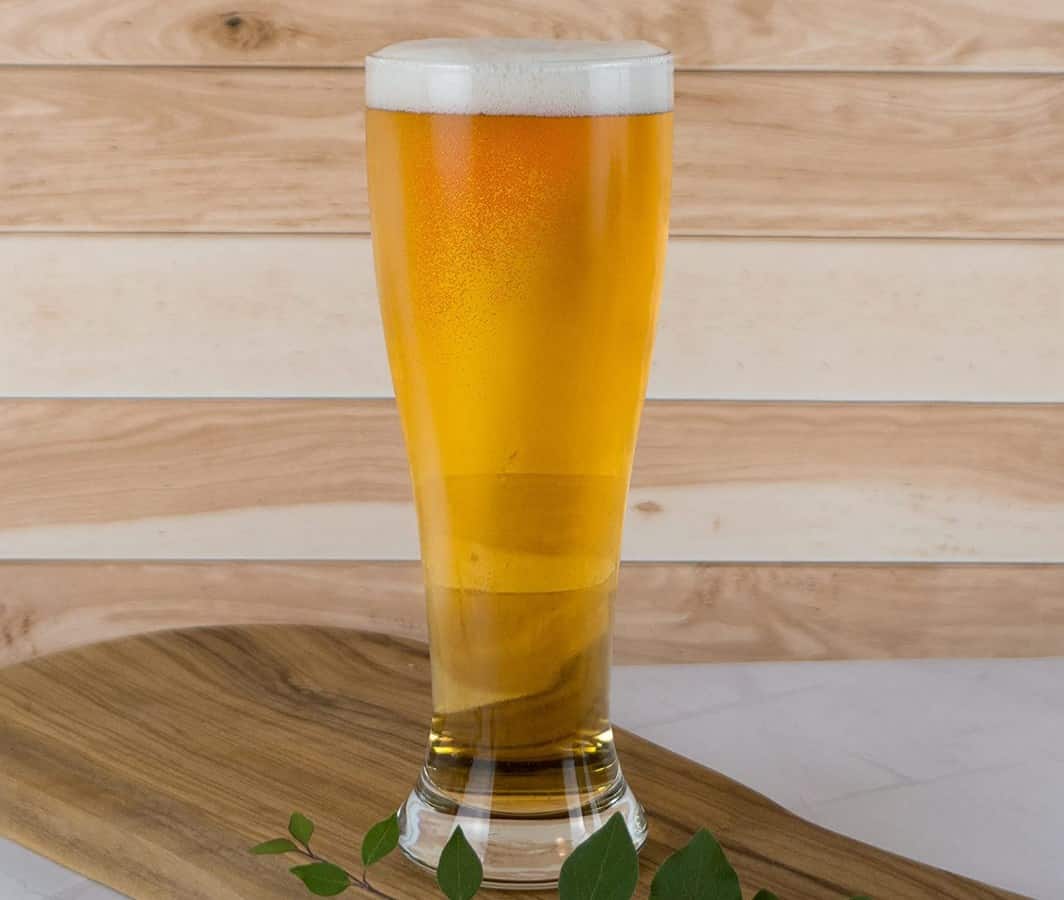 Brimley has made a set of nucleated pilsner craft beer glasses that are ideal to get a better grip on your pilsner and enjoy the experience to the fullest. The laser-etched spiral nucleation on the glass will create wonderful aromas with a stream of effervescence to the top of the glass.
Color: Clear
Material: Glass
Price: Less than $25
Warranty: Lifetime warranty
The ergonomic design of the glass fits perfectly within your hand, and you are able to experience all of the great flavors and wonderful aromas.
Pros
Laser-etched nucleation
Ergonomic design
Would make a great gift
Lifetime warranty
Cons
It may be too thick and clunky for some
Coaster is not of great quality
Libbey Stockholm Pilsner Beer Glasses: Most Popular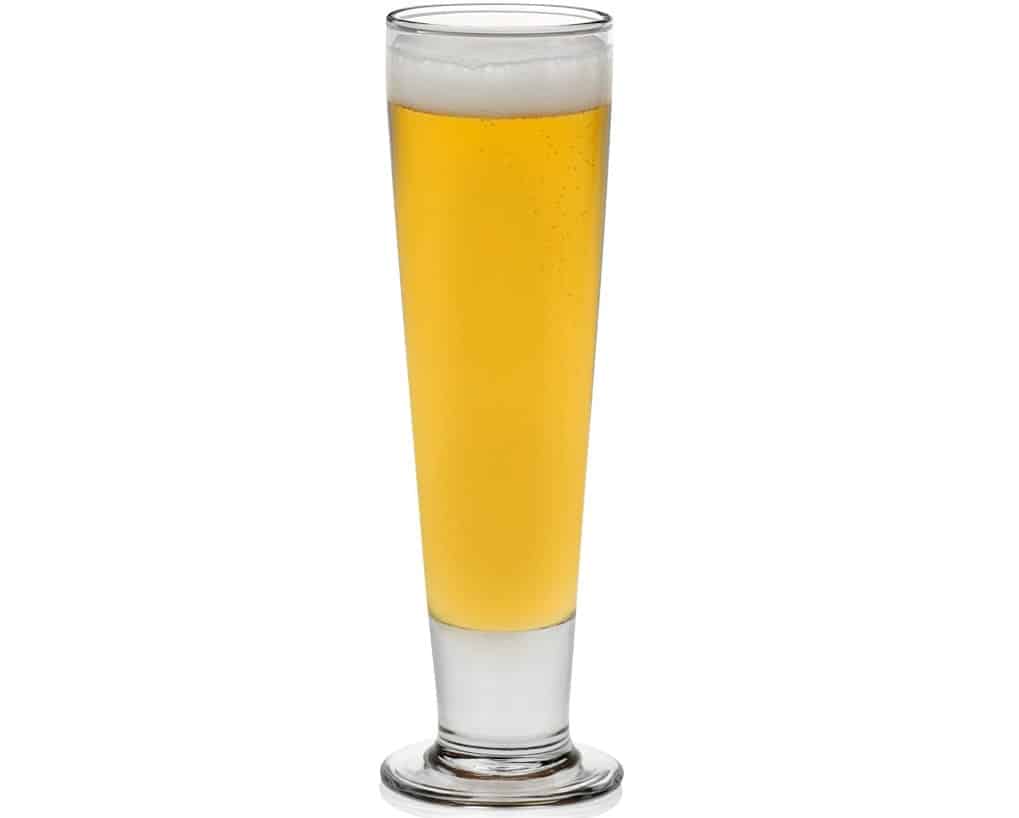 You can truly make a lasting impression on your beer-drinking guests with these long, tapered pilsner glasses by Libbey Stockholm.
Color: Clear
Material: Glass
Price: Less than $30
Warranty: 30-day return
These are European-designed beer glasses that can hold up to 14.5 fluid ounces. They are great for long pours and they will enhance the flavor tremendously.
Pros
European designed
Can hold up to 14.5 ounces
Long and tapered
Reinforced flat base
Cons
Joyjolt Callen Beer Glasses Set Of 4: Best Price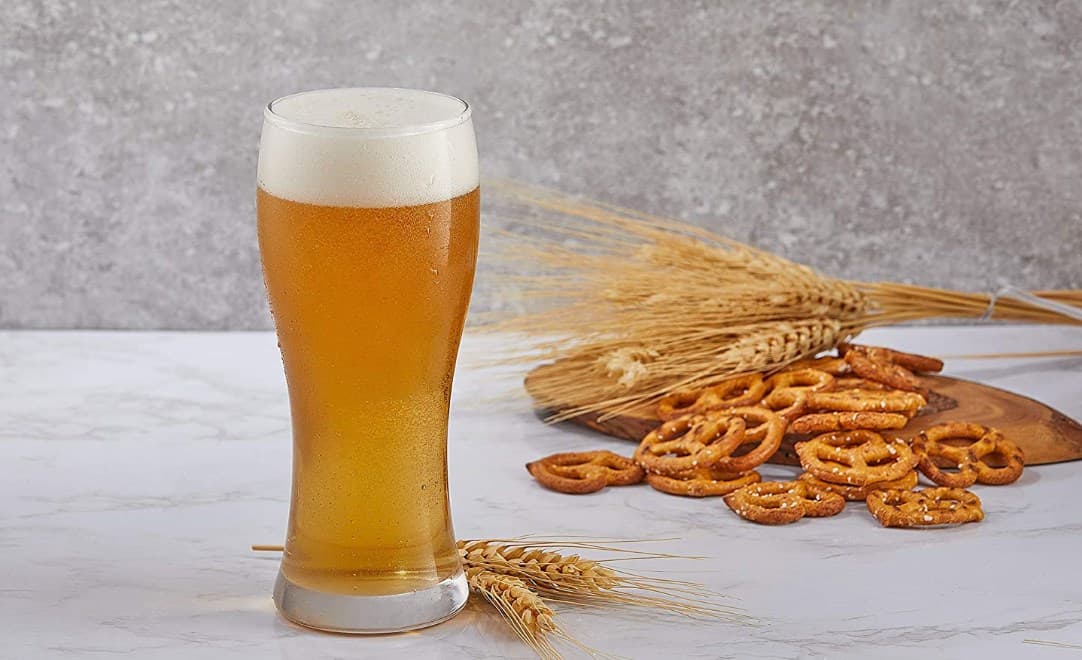 Upgrade your bar area with not one, but four pilsner beer glasses that can hold up to 15.5 fluid ounce pours. You will get the ultimate bar feeling by drinking your favorite brew out of these glasses even within the comfort of your own home.
Color: Clear
Material: Glass
Price: Less than $20
Warranty: 30-day return
These glasses feature a 2.75-inch-wide grip that will help make you feel as if you just received a beer poured from a bar tap.
Pros
Can hold up to 15.5 ounces
Has a sturdy grip
Plenty of room for foam
Comes in a set of four
Cons
Mot available as singles
Difficult to clean
BPFY 16oz Beer Glasses Set of 6: Best Set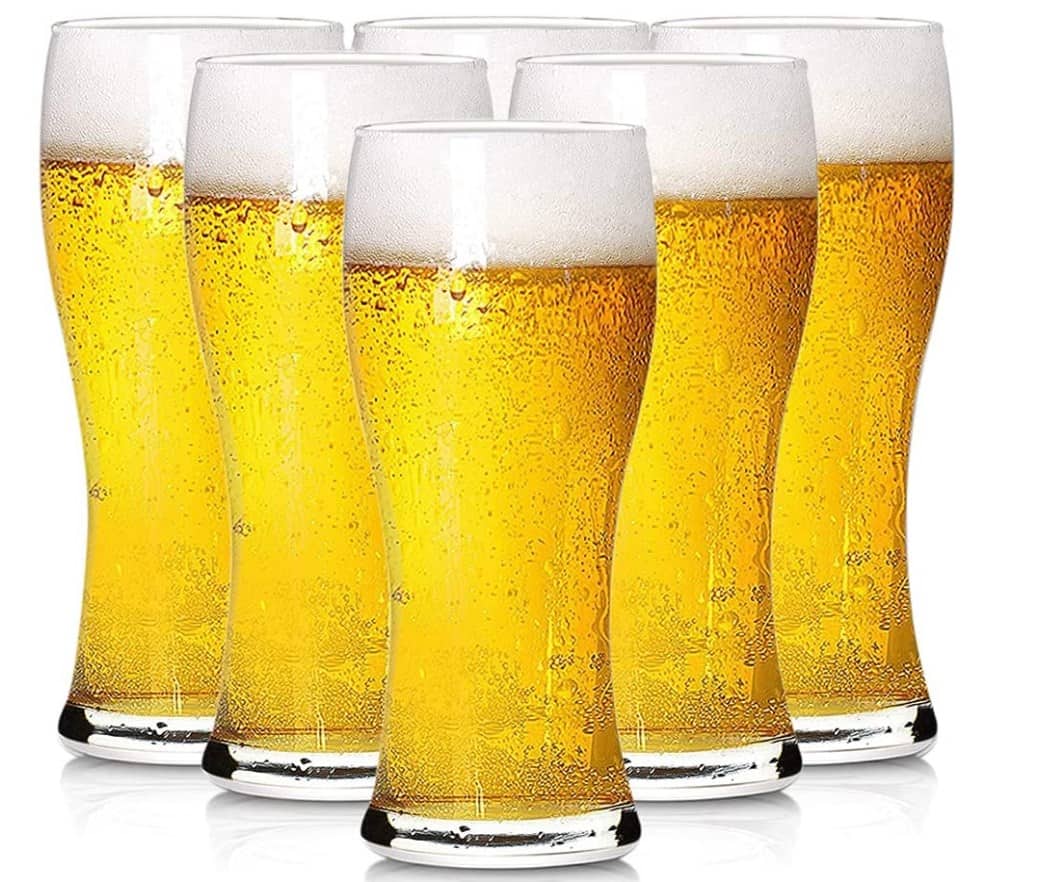 If you need plenty of pilsner glasses to please a crowd, look no further than the BPFY brand set of six pilsner glasses. These 16-ounce glasses are made of high-quality glass and feature that tall, slender hourglass shape you love to see in quality pilsner glasses.
Color: Clear
Material: Glass
Price: Less than $25
Warranty: 30-day return
These can be either hand washed or washed in the dishwasher, so another convenient option here.
Pros
Dishwasher safe
Made from sturdy glass
Great for a bar area or pub
Comes in a set of six
Cons
Spiegelau Beer Classics Tall Pilsner Glasses: Best Luxury Glasses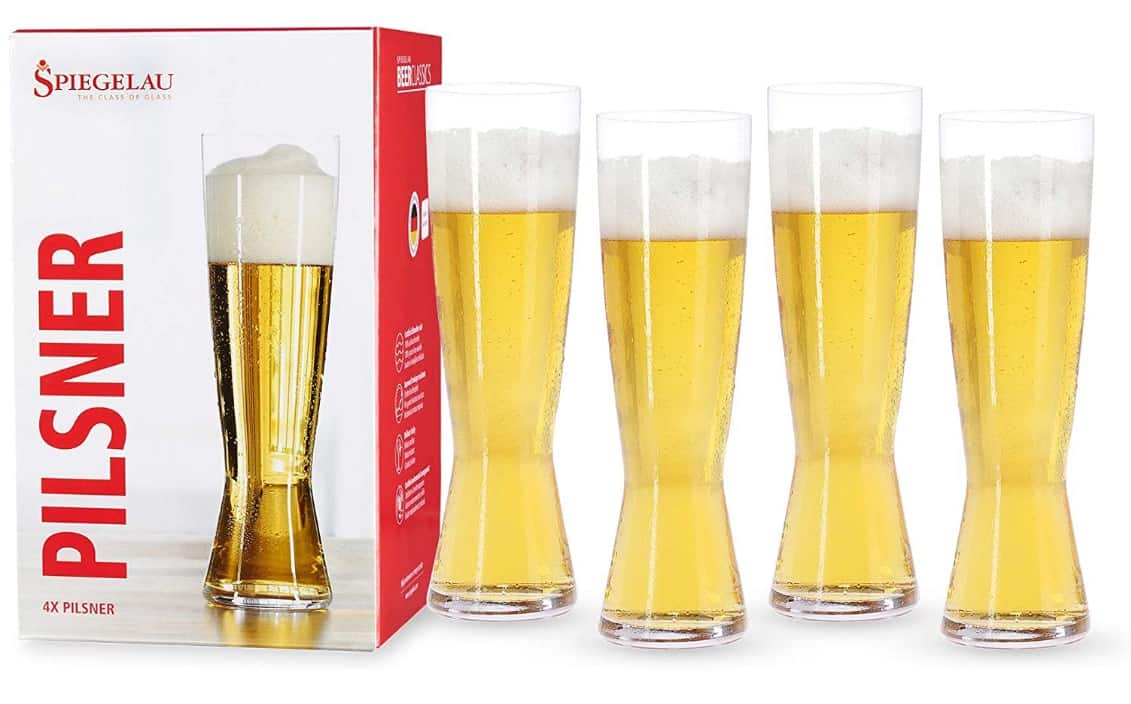 If you need to impress your best beer-drinking friend or you simply want to bring some upscale glassware to your at-home bar, the Spiegelau pilsner glass is the way to go. These long, tapered glasses feature a unique abrupt cinch in the lower middle area of the glass that makes them ideal for helping bring out the best of your beer's aromas and flavors.
Color: Clear
Material: Lead-free Crystal
Price: Less than $50
Warranty: No warranty
This set comes with four pilsner beer glasses that are European-made and composed of lead-free crystal instead of glass. These are great modern beer glasses to drink your favorite brews in the company of friends.
Pros
European made
Modern luxury glasses
Made of lead-free crystal
Impressive design
Cons
FAQs
Question: What Is a Pilsner Beer Glass?
Answer: A pilsner beer glass is a long, tapered glass that is ideal for drinking light, delicate lagers, or pilsner beers out of. They help accentuate light beers flavors and aromas by creating a thicker foam head.
Question: Are Pilsner Beer Glasses Dishwasher Safe?
Answer: While most pilsner glasses are dishwasher safe, some may be too long or too thin to handle a heating setting on a dishwasher. Always check before you wash them.
Question: Does It Matter What Glass You Drink Beer From?
Answer: If you want to get the most in flavor and aromas, it does matter. Long, tapered glasses such as these pilsner glasses are designed specifically to help get the most flavor and aroma.
The Bottom Line
So, there you have it – some of the best glasses you can buy to drink your favorite pilsner beer. Whether you want a glass to treat yourself every once in a while, or you need a set to enjoy some pilsners with friends, you can easily find what you are looking for from within this list. Personally, I'd choose the USA Made Nucleated Pilsner Glasses for their overall quality and design.
Did you find this article helpful? We hope you did. Do you have any experience with using pilsner glasses? We would love to hear from you! Feel free to drop your comments and stories below so we can all garner some more insight on these wonderful glasses. And check out our other helpful tips like our guide to the best stout glasses for your home bar!