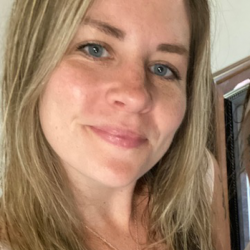 Latest posts by Thea Engst
(see all)
Jack's Abby Craft Lagers is a brewery in Framingham, Massachusetts, founded in 2011 by three brothers. Since opening ten years ago, Jack's Abby has tripled in size, even adding a beer hall to their operation. They've won numerous awards both nationally and internationally and have a reputation for being some of the nicest brewers in the biz. Needless to say, Jack's Abby names proceed itself.
And what's in a name? While the 'Abby' portion of the brewery is a nod to European monasteries that brewed and brew delicious beers, those are spelled 'abbey', with an 'e'. Jack's Abby is named after Jack's wife, Abby. It is both a nod to tradition and love! Continue reading our Jack's Abby House Lager Review to find out if it's a worthy choice.
The Jack's Abby House Lager
One of the most famous beers to come out of the Jack's Abby brewery is their House Lager. This landbier is Jack's Abby's self-proclaimed "house beer" and therefore packs a lot of clout.
I was fortunate enough to have been one of the first bar managers who had the privilege of carrying Jack's Abby House Lager on draft at the bar I managed in Somerville, Massachusetts in 2015. It only felt right to write an article discussing the intricacies of this delicious and unique lager and the talented brewery that produces it.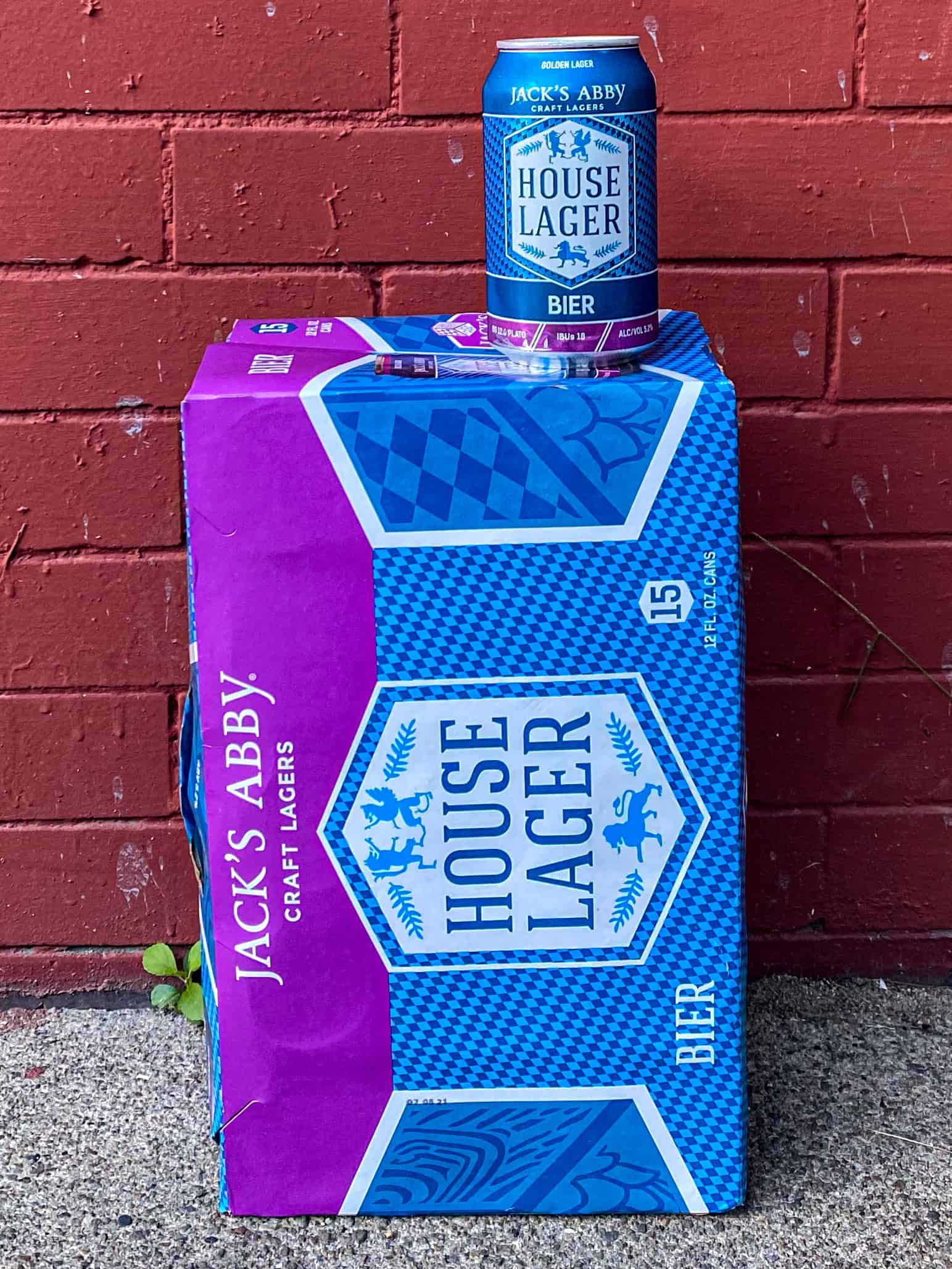 The Brewery and its Mission
Jack's Abby Craft Lagers' mission is to produce only lagers. But what defines a lager? I'm glad you asked!
All beers are either ales or lagers. The difference begins with the yeast used, it will either be top-fermented or bottom-fermented. Lagers are bottom-fermented, meaning their yeast remains at the bottom of the fermentation tank while they ferment. They also ferment at a lower temperature than ale yeast does. Ales also ferment at the top of the fermentation tank at a higher temperature. The yeast used for ales will not tolerate the lower temperatures than lager yeast does.
Jack's Abby Craft Lagers was inspired to brew beers in the traditional Bavarian method, which was created over in Germany more than 200 years ago. The Bavarian method of making ales was done in two weeks, but brewers began storing their tanks of beer in the caves of the Alps, which were cool and were naturally temperature-controlled to remain cool. This fermentation process was longer than how long it took to ferment ales, taking four to six weeks versus the two weeks for an ale to ferment. The process paid off though and became a new common practice. That new process became known as "lagering" and therefore the beer produced became lagers.
The results spoke for themselves in these crisp, refreshing and very popular – both then and now – lagers.
But the brewers of Jack's Abby aren't just inspired by the Bavarian method, they live by it. Jack's Abby sources their malts and hops from a family-run farm in Bavaria and brews in the same tried and true method of the Bavarians of yesterday to recreate historical lagers.
Jack's Abby also gets experimental with beers like their Blood Orange Wheat Lager and their India Pale Lager: Hoponius Union.
One of Jack's Abby Craft Lagers' most popular beers is their House Lager. It's hard to go anywhere in New England and not see this at bars, ball games,  and liquor store shelves. So what's the deal with this beer and is it worth the hype?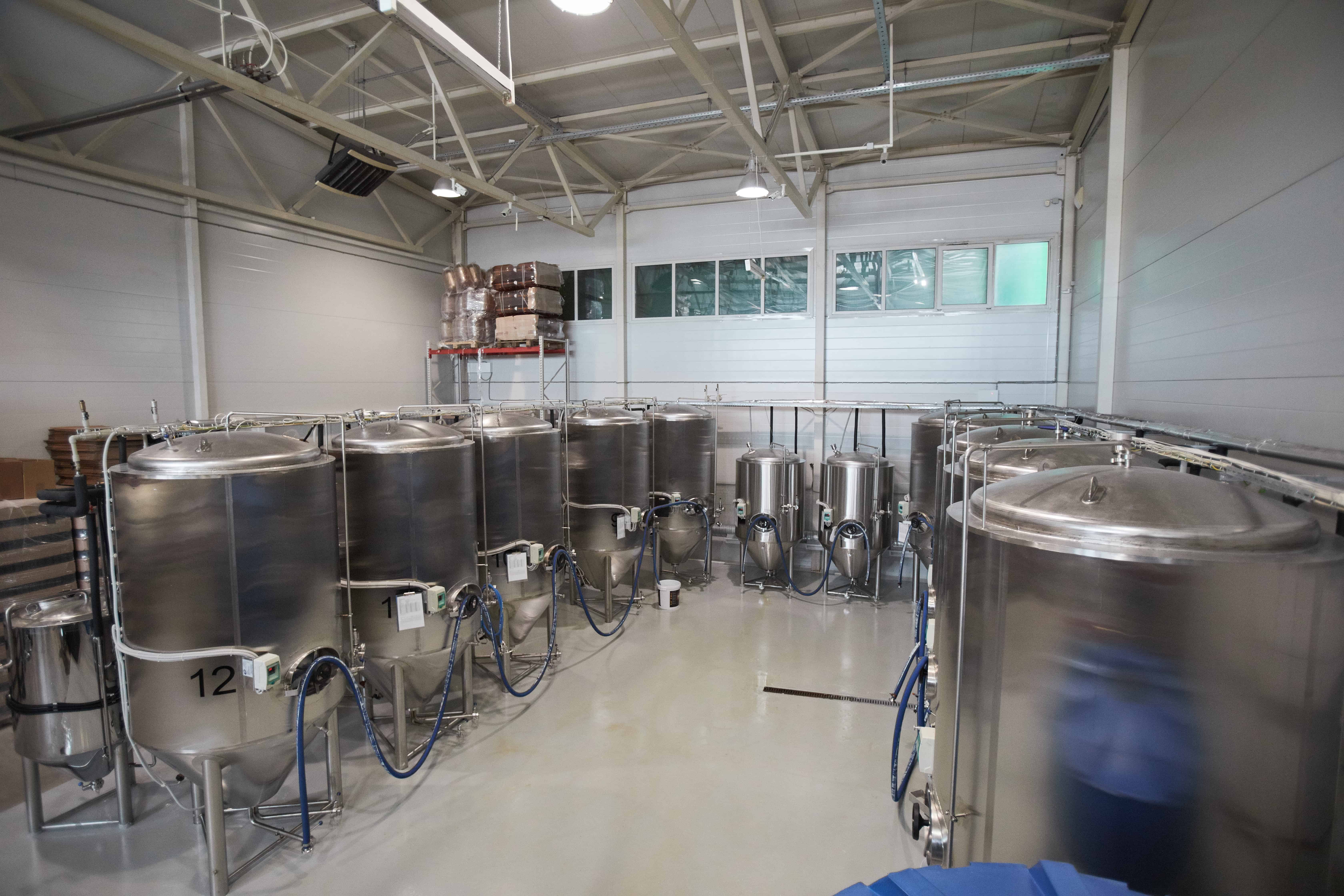 A Quick Lesson in German
You're going to see Jack's Abby House Lager referred to in many ways. It's called a lager, a landbier, a Helles, a Helles Lager, a Munich-style, and a house beer. So what does that all mean, and what exactly style of beer is this thing?
Landbier – Translates to 'beer of the area' in German
Helles – Translates to 'pale' in German
Don't be intimidated by these terms. Landbier can just be broken down to mean that you're dealing with a locally sourced beer. Hence the translation: 'beer of the land/area'. A beer can be a landbier from Germany and yet consumed in America because the beer is made with ingredients local to each other. Unlike the term 'local' in America, which usually indicates this beer was brewed in the same state or city as it's being consumed in, landbier is all about where the ingredients are sourced. If those are local to each other, the beer is still a landbier even if it's consumed halfway across the globe.
A Helles is a crisp, golden beer. Since 'helles' translates to 'pale', this title comes from the appearance of the beer. Helles are also not usually too hoppy or too malty, they stay in the middle lane of flavor to be crisp, clean, and refreshing.
Munich-style is a nod to the German roots of the beer. Of course 'style' indicates that it is not truly a beer brewed in Munich, but rather made to be similar. Like Helles, Munich-style beers are golden and also categorized as lagers because of the lower temperature they are fermented at.
House beer refers to the role this beer plays in your life. It is meant to be something easily reached for, something you can have daily, and a beer you can have both with and without food. It's a house beer, it's for your home! Jack's Abby refers to this as their "everyone beer" because it's about appealing to everyone and being accessible as well as well-crafted and high-quality.
So what style of beer is the Jack's Abby House Lager? It's all of these things! You are correct in referring to the House Lager as any of these styles of beer.
Lagers Are All Different
I want to take a moment to make sure that you know when you purchase the Jack's Abby House Lager, you are not getting a lager in the sense of Budweiser or Stella. There are different styles of lagers.
As I said before, all beers begin life as either an ale or a lager so saying 'lager' doesn't mean you're getting something like a Stella, because the House Lager is a Munich-style or Helles lager. These titles all matter because they further categorize what you're drinking and what flavors you like.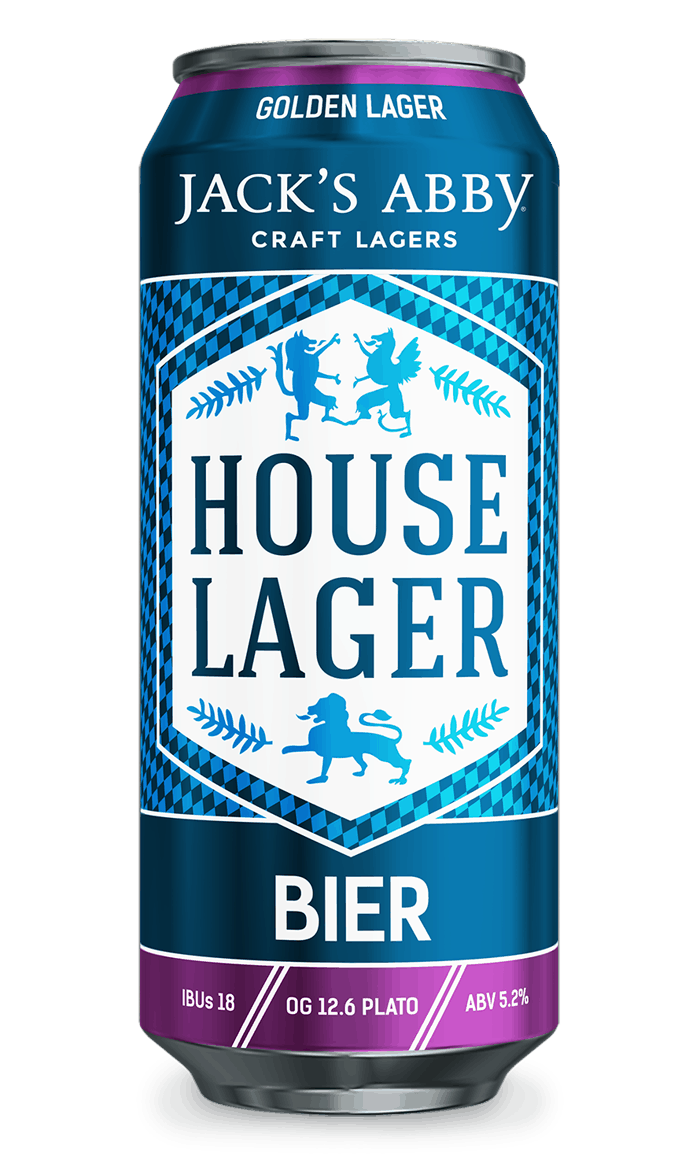 Flavor Profile
Simply put: Jack's Abby House Lager tastes as a Munich-style lager should.
This is a reflection of Jack's Abby's loyalty to Bavarian hops, malt, and traditions. The lager is crisp with light hops up front, with a lot of carbonation, followed by a smooth, malty sweet finish. The toffee notes are subtle and the hops are very light, serving to not bitter the beer or offer juice bombs as they do so many IPA's rights now, but rather to crisp the effervescent lager. 
This is a great beer for a fall day, so very appropriate for September sipping right now. However, the beer is meant to be enjoyed year-round and it should be. For me, I qualify it more as a fall beer because that's when I want more malty tastes. I associate Bavarian and German beer in general with Oktoberfest of course, which is my own association, it doesn't mean it has to or should be yours.
I love this beer when I'm out fishing when I'm inside just enjoying some TV, and of course with a delicious, hearty meal. 
Key Features of Jack's Abby House Lager
Flavor: Crisp upfront with a sweet, malty finish,

subtle toffee notes, and quiet hops

Color: Golden, light caramel
Aroma: Bitter hops nose
Mouthful: Dry upfront and dry finish
Bitterness: Very mild
Alcohol Content: 5.2%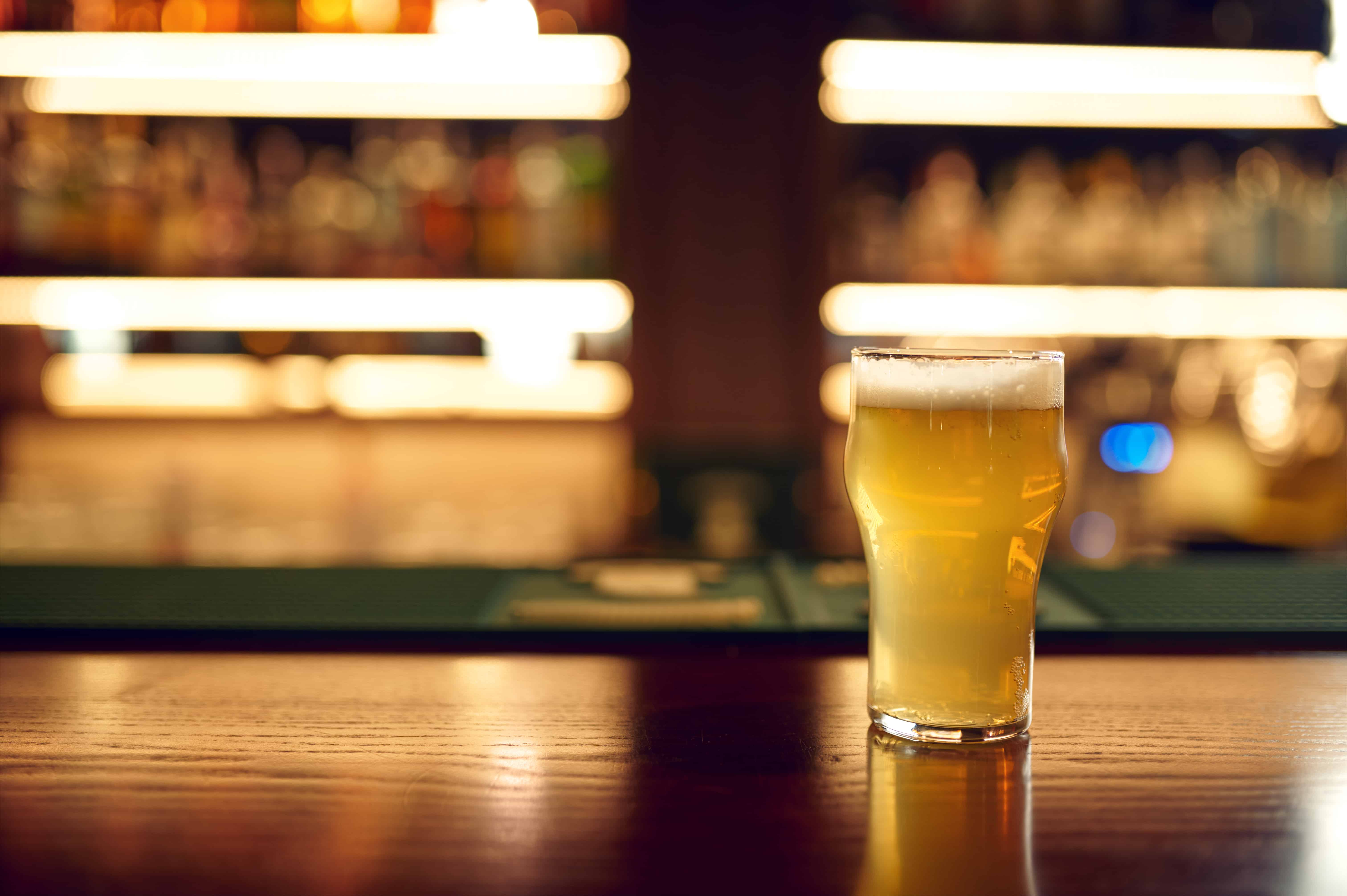 The Brewing Process
So we know that Jack's Abby sources its malts and hops from Bavaria. But what else should we know about how it's made?
Well, it's lagered for five weeks, which is right in that window of the Bavarian method that began more than 200 years ago. Furthermore, this beer has high carbonation levels do to the spunding method they use. Their intention was to make sure that this beer has a lot of head, also true to Bavarian tradition. (And tasty beer in general!)
Spunding Method 
The spunding method can be defined most easily by saying that it's a process of lagering a beer to carbonate the beer naturally. This is done with a valve that is placed on the fermentation tank later in the fermentation process. The valve maintains the level of CO2 in the tank, keeping the tank pressurized to maintain that higher level of carbonation. This produces extra carbonation in the finished product, giving the beer a full-bodied mouthfeel and that gorgeous head. In short, you can taste and feel the difference.
Awards for Jack's Abby House Lager
Gold – 2019 Best of Craft Beer Awards (Best Gold-Munich-style Helles)
Gold – 2016 Great International Beer Festival (Best Dormunder/Helles)
Bronze – 2017 Great International Beer Festival (Best Lager/Helles)
Bronze -2015  Great International Beer Festival (Best Lager/Helles)
Bronze – 2018 Great American Beer Festival (Best Munich-style Helles)
The Can Packaging
While Jack's Abby used to sell their beers in bottles, they switched to cans in 2017. The House Lager is the only one from their year-round or 'core' collection with a bright, almost robin's egg blue can. It has a Bavarian-inspired checkered pattern around the white diamond-shaped label that contains the name.
Three mythical-looking creatures are both above and below the words 'House Lager', making it resemble a family crest. The packaging is successful completion of the mission of this house lager. It is a family-made product, made for everyone. I can't say for sure because I did not speak to anyone from Jack's Abby, but three brothers created this brewery and three mythical creatures adorn their signature lager. Coincidence? You decide!
A lot of breweries right now seem to be transitioning from twelve-ounce to sixteen-ounce cans. Jack's Abby still has their House Lager available in both. I got a fifteen-pack of twelve-ounce cans in Rhode Island for $16.39. That's just over a dollar a beer if you're good (or not so good) at math! For a beer that's brewed with Bavarian ingredients in such a high-quality process, that's what I call a bonafide steal.
Where Can You Enjoy Jack's, Abby House Lager?
You can find Jack's Abby all over New England. You can also use their very easy 'beer finder on their website to track them down nearest you!
Similar Alternatives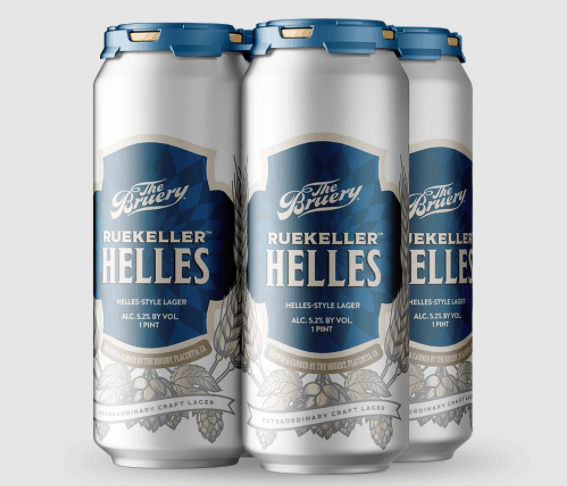 Pros and Cons of Jack's Abby House Lager
I tried to put together a pro and cons list for you, but in the end, my cons are really just about preference. If you don't like malty beers, don't drink this. If you're looking for a juice bomb or something super hoppy and/or bitter, don't drink this. If you're looking for a Stella, don't drink this. The House Lager won't satisfy cravings it's not built to satisfy.
This is simply a well-balanced, proper lager, true to the traditions. It is crisp, clean, and malty, and very reasonably priced to boot. I'd recommend this beer to anyone looking for a German-inspired but American-made beer. I'd recommend it for your Oktoberfest plans, and I'd recommend it beyond as well because, in the end, it's really all about preference.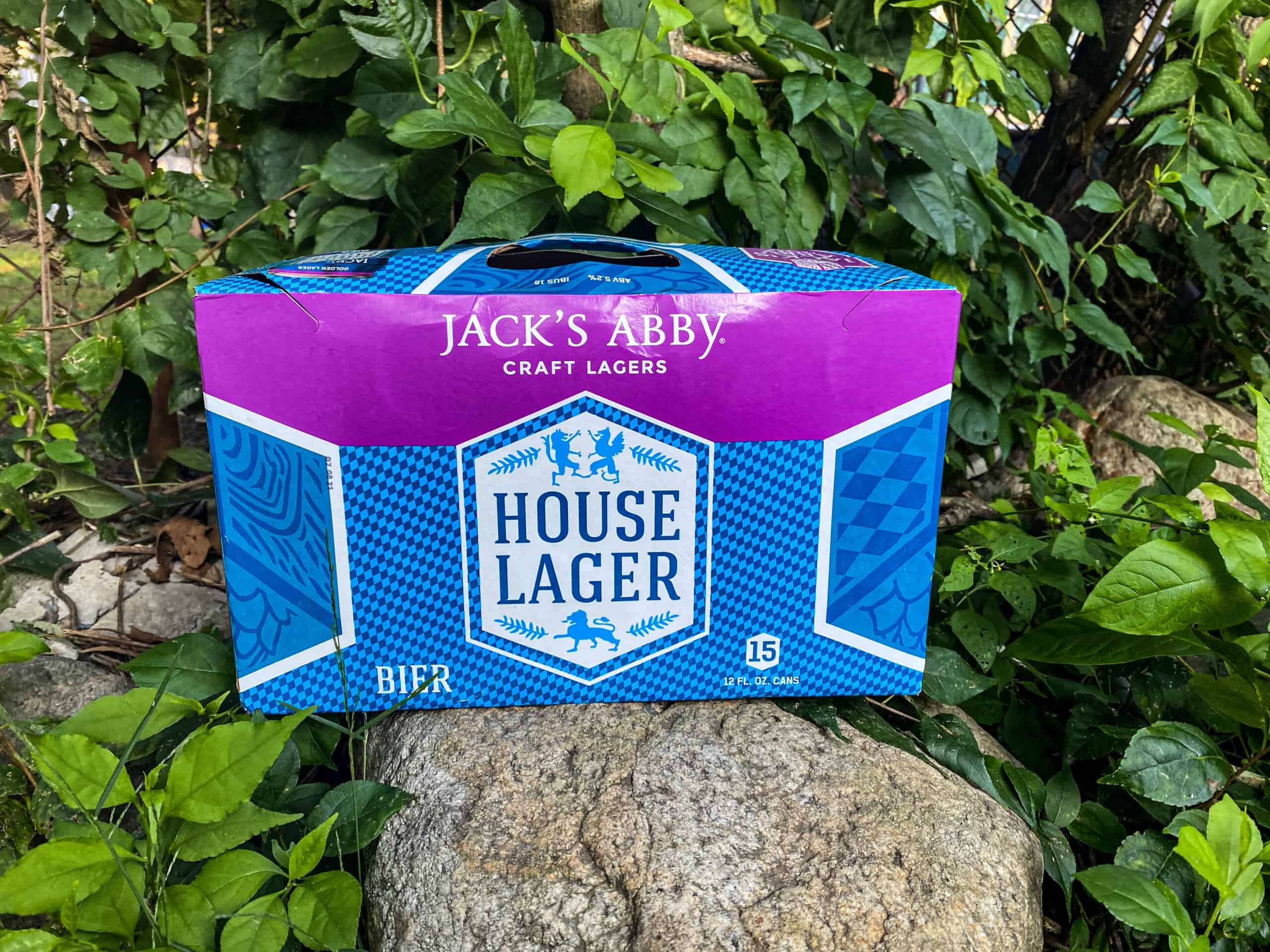 FAQs
Question: Can you please clarify how the House Lager is considered a landbier if it's German ingredients but made in America? I thought 'landbier' meant local.
Answer: The ingredients are sourced from the same place, which allows the beer to qualify as a locally sourced product. Landbier and the American concept of local are different from one another.
Question: How many calories are in a House Lager?
Answer: A twelve-ounce can have about 162 calories in it.
Question: Is the House Lager a strong beer?
Answer: The House Lager is 5.2% ABV which makes it about a percentage less alcoholic than the average IPA (which has an ABV average of between 6-7%), but stronger than the average lager, which is usually around 4% ABV.
The Bottom Line 
Beer, like most things in life, really comes down to preference. The Jack's Abby House Lager might not appeal to 'everyone as it aims to, but it does what it can to come close. The brewery aims to put out solid lagers made with roots in one of the motherlands of beer: Bavaria. Jack's Abby succeeds in ushering in the new by respecting and utilizing the old.
The Jack's Abby House Lager is at the end of the day inarguably high-quality, well-crafted, and tasty. You're not risking wasting money or product by making this purchase.