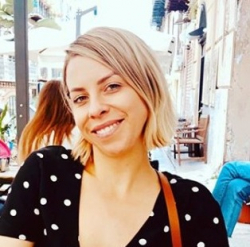 Latest posts by Jodie Chiffey
(see all)
Getting started in homebrewing is an enjoyable thing to get started in – plus, the result is a whole load of beer that you can drink at any time you like! While you'll probably want to start with a beginners kit to get a good idea of how the whole thing works, you can start experimenting with adding hops, like Mosaic hops, once you have a good grounding.
With so many different varieties of hops to choose from, it can be tough to know where to begin with which one to try and use in your next batch of brew. A great hop that will rarely go wrong is one of our absolute favorites – Mosaic hops. With this hand Mosaic hops guide, you'll get all the information you could want or need.
So let's look at Mosaic hops and how you can take your brew to the next level by adding them into the mix!
What are Mosaic Hops?
We'd be surprised if you didn't hear of Mosaic hops before, especially if you've dipped a toe in the world of craft beer before now. It's been around for just under 10 years, but in under 10 years, it has taken the whole world by storm – it's now the 4th most popular and mass-produced hop in the US.
Invented by Jason Perrault, who runs a hop breeding company, back in 2012. If Jason sounds familiar, it's for a good reason – he's also the chap behind Citra and Simcoe hops too. Even before it was appropriately named and released to the general public to be used in brews globally, it already had a reputation as an game-changing variety.
The name Mosaic comes from the fact that it has an extensive and complex aroma profile – with so many different hints and scents, it's just like looking at an ancient Roman mosaic!
Flavor Profile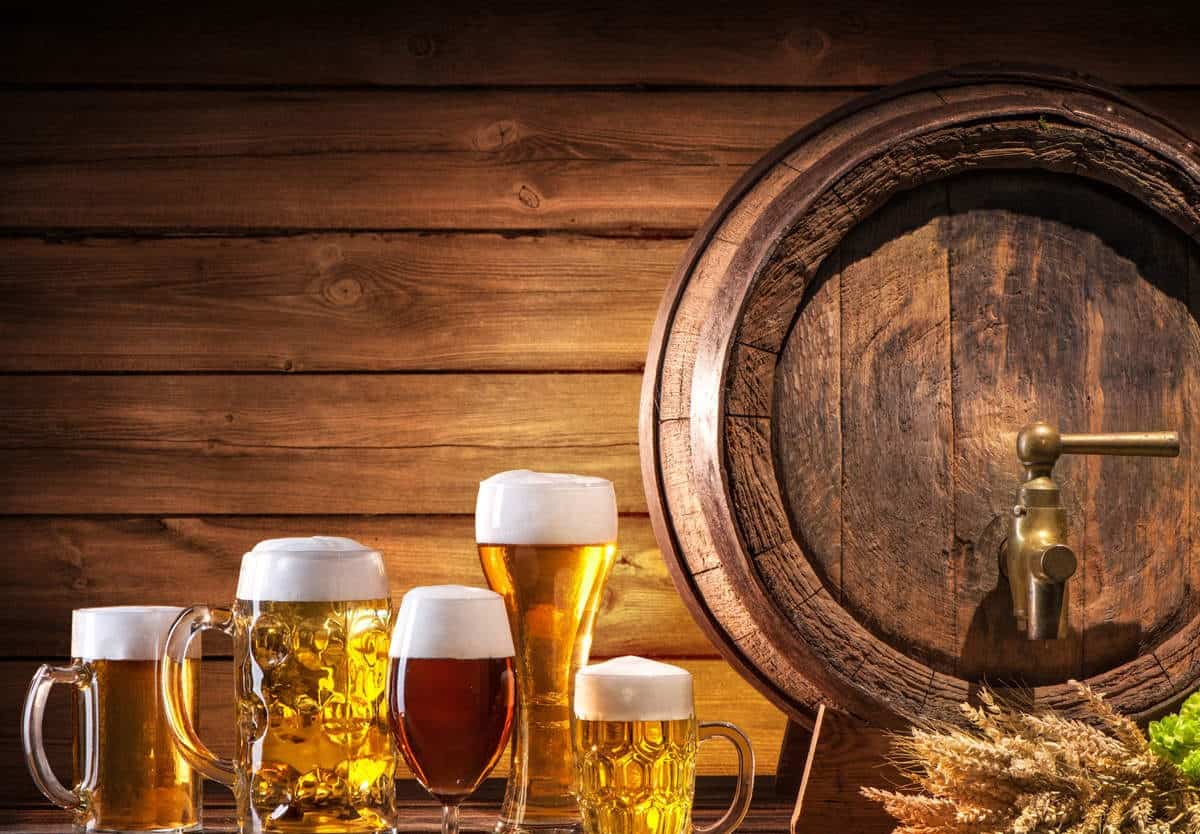 This is the million-dollar question – what does Mosaic hops actually make your homebrew taste like? Well, there's a good reason why it's so popular with breweries and homebrewers the world over. It's a variety of hops that manages to be fruity and juicy without being overly sweet – truly a first for a new breed of hops.
With hints of tropical fruit and pine needles on the nose, which linger through to the taste of the hops, and a refreshing, almost slightly bitter, citrus flavor. This clean bittering makes it an absolute dream choice of hops for single-hop ales and IPA's.
Here's a quick-look list at the flavors you'll get from Mosaic hops:
Fresh pine
Tropical fruits
Bitter citrus
Bubblegum
Floral notes
Earthy overtones
Fresh cut grass freshness
Blueberry
Stone fruit
Mosaic Hops – Ingredients
As with many new breeds of hops out there, which are commonly known as 'hybrid' hops, the combination or the breeding together of two different types of hops results in varieties like Mosaic, it's almost like a Frankenstein's monster of hops, combining the best bits from other hops and seeing if they'll work together!
Mosaic hops combines a female Simcoe hops plant and a Nugget-derived male hops plant – which has an almost regal lineage, especially in the hops world, with elements of Tomahawk, Brewers Gold, Early Green, and a mystery hops that has been kept from the general public.
They kept the best plants growing for around 10 years (development into Mosaic hops started in 2001), and after a while, they invited some brewers in to have a sample.
The rest, as they say, is history – and in this case, modern history, as Mosaic hops are truly all around us in the brewing world. Just have a look at the labels of some craft beers in the supermarket!
How to brew beer with Mosaic Hops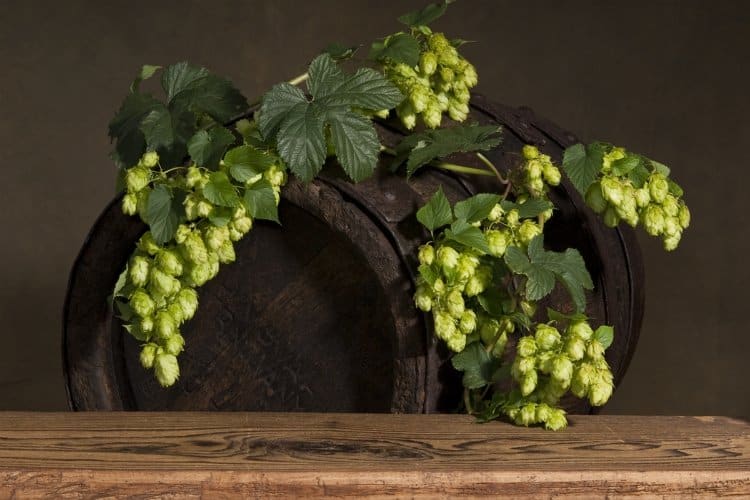 We're sure you'll agree, Mosaic hops is a pretty big deal. And you're only human if you want to try it out in your own brews. So how do you go about brewing beer with Mosaic hops?
Unfortunately, if you're one of those homebrewers that like to grow your own hops, it won't be possible to do that with Mosaic. They're what's known as a patented variety.
This doesn't mean that you can't use them at all – just that you won't be able to get your hands on the rhizomes to grow them yourself. The grown hops are readily available, though, so get your hands on some of those and have a go at brewing one of the following beers:
American pale ale
IPA
Double IPA
Stout
Saison
It may look like a shortlist, but the variety of beers you can get brewing within those four types of beers is almost limitless – so whatever tipple you prefer, take the plunge and have a go with some Mosaic hops!
When to add Mosaic Hops
Mosaic hops is one of the better hops for beginners in the homebrewing game, as it lends itself really well to all three corners of hops usage.
Plus, with the amount of IPAs currently being made using this unique variety of hops, it shouldn't come as a surprise that it's a versatile variety. If you want to make the most of the gorgeous flavors, don't overlook dryhopping too.
It also works nicely with other hops as it has good complimentary aromas and flavors. The fruitiness of the hops means that it works beautifully with other fruity and citrusy hops – so much so that keen brewers sometimes refer to it as 'Citra on steroids'.
Complimentary Hop Varieties
Blending hop varieties can take your brew to another place entirely, but not all hops will work well with each other. So which ones will work well with Mosaic hops?
As it's a pretty unique and punchy variety of hops, lots of people don't like to blend it with other varieties and let it speak for itself, but if you want to try a blend, then these hops will go really nicely with it:
Acid & Oil Composition
The acid and oil composition of your hops is critical if you're planning on leveling up your homebrewing prowess.
There's plenty of data out there, so this information is quite easy to find, but what makes things tricky is that it changes year on year. We've pulled up all the stats about Mosaic hops' acid and oil composition from the past couple of years.
Acid Composition
| | |
| --- | --- |
| ALPHA ACID (%) | 10.5 – 14% |
| BETA ACID (%) | 3 – 4.5% |
| ALPHA-BETA RATIO | 3:1 – 4:1 |
| HOP STORAGE INDEX | 26% (good) |
| CO-HUMULONE AS % OF ALPHA | 22 – 25% |
| TOTAL OILS (mL/100g) | 1.0 – 1.5mL |
Oil Composition
MYRCENE

(flavors – citrus, fruit)

48 – 55%
HUMULENE

(flavors – wood, spice)

10 – 15%
CARYOPHYLLENE

(flavors – pepper, herbs)

3 – 8%
FARNESENE

(flavors – floral, fresh)

0 – 1%
ALL OTHERS (including linalool, β-pinene, geranoil & selinene)
21 – 39%
Mosaic Hops – Alternatives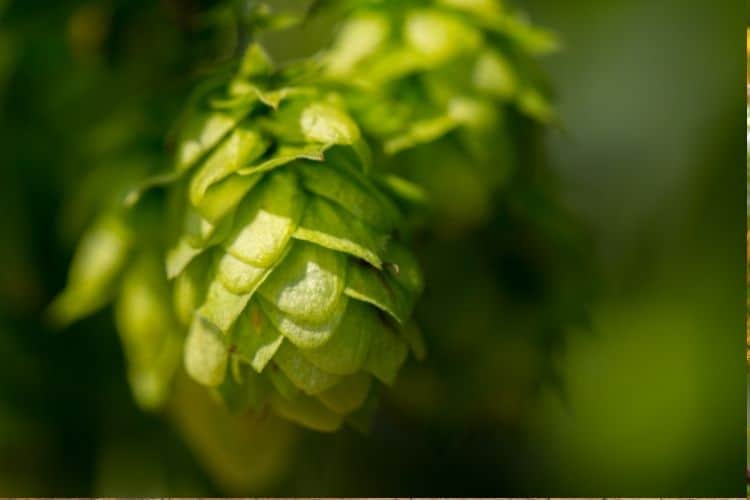 Mosaic hops sure pack a punch; there's no denying that. It's not for everyone, though, so if you're looking for some alternatives or even varieties of hops that are slightly similar and have some good flavors, then we've got you covered. Take a look at our top Mosaic hops alternatives:
Citra hops
The name is a bit of a giveaway with the flavor profile of this variety. Citra hops are citrusy and zingy, with lots of fruity goodness and a really nice smooth bitterness when added to the boil. It's extremely versatile so that you can add it at any point throughout the brewing process.
Simcoe hops
Packed full of fruity and earthy aromas, with fantastic bittering qualities, Simcoe hops are often known as 'Cascade on steroids', so they're an ideal choice if you're looking for a Cascade style hops. Stone fruits can also abound with Simcoe hops, and it's also really versatile and can be added at any point in the brewing process.
Nugget hops
If you know your hops, then you'll have surely encountered Nugget hops. It was often thought to be one of the first 'super-alpha' hop varieties, it was developed way back in the 1970s and has held its own when put up against newcomers like Mosaic.
Subtle and slightly spicy on the palate, with a hint of citrus, Nugget hops is an excellent alternative to Mosaic hops.
Frequently Asked Questions
Let's have a look at some of the more commonly asked questions about Mosaic hops and how they might be used in your next homebrew.
Question: Can You Bitter With Mosaic Hops?
Answer: Even though Mosaic hops aren't specifically used as bittering hops, they do work pretty well if you're in a pinch and won't leave your homebrew with too much bitterness or anything like that.
Question: Do Mosaic Hops Occur Naturally?
Answer: Mosaic hops are something of creation and are actually a combination of 2 distinct varieties of hops. They're not natural, but they are absolutely delicious and will take your homebrew to new levels!
Question: Where Can I Buy Mosaic Hops?
Answer: Unfortunately, you won't legally be able to purchase any rhizomes to grow your own Mosaic hops at home, as it is a patented hop, but you'll be able to buy whole hops and hops powder to use in your homebrews.
Final Thoughts
If you've been toying with the idea of using Mosaic hops in your homebrew, and you weren't sure where to start, then we hope that our guide to Mosaic hops has given you some useful insights into what this brilliant variety of hops is all about.
It's an absolutely fantastic variety of hops to use and really easy to introduce into your brew, so what are you waiting for!