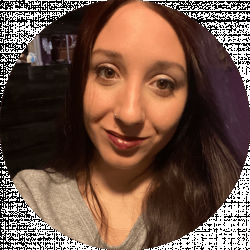 Latest posts by Stephanie Jensen
(see all)
When Spring is in the air, many people look forward to sunshine and fresh flowers. However, I look forward to Samuel Adam's Cold Snap. This is a seasonal brew that upholds the best tastes of Spring.
It's a slightly fruity beer but with the perfect amount of spice to tone down any fruity taste. But this beer is no cider — it's an unfiltered Belgian white ale, so it's refreshing for the Springtime.
Samuel Adams is one of the most notable American beer companies, in my opinion. They're one of the many breweries that pioneered the US craft beer scene, paving the way for microbreweries across the country.
Cold Snap is only one of the fine examples of Samuel Adams' great beers, but it's by far one of their best. Welcome to a Sam Adams Cold Snap review.
General Information
Hop varieties: Hallertau Mittelfrueh Noble hops
Malt varieties: Samuel Adams malted wheat and two-row pale malt blend
Other ingredients: lemon zest, orange zest, vanilla, rose hips, coriander, powdered plum, hibiscus, anise, grains of paradise, and tamarind
Packaging: 6-pack 12 oz bottles ($7.99 – $9.99), 12 pack 12 oz bottles ($14.99 – $17.99), 12 pack 12 oz cans (can't find a price but I don't think I paid much more than $14.99), and on draft at the Samuel Adams Tap Room and in some restaurants
ABV: 4.2%
Calories: 154 (can't tell if that's per can or bottle, though)
About Samuel Adams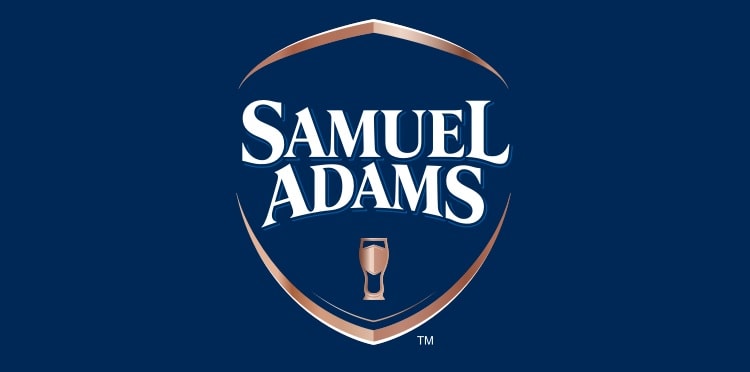 Samuel Adams formed in 1984 when founder Jim Koch found a beer recipe in his father's attic. Jim brewed the beer in his kitchen.
He liked what he tasted and introduced it to the people of his hometown in Boston, Massachusetts. This beer became Boston Lager. The brewer was named Samuel Adams after one of the country's great Founding Fathers.
Since then, Samuel Adams has catapulted the craft beer scene here in America. They have brewed more than 60 styles of beer and Boston Lager remains a staple in local bars and restaurants. Since its inception, Samuel Adams has won countless awards and challenged the way the world thinks about beer.
Pros
Complex and unique flavor
Will never find another beer like this one
Refreshing
Easy to drink
Affordable
Seriously, there are so many good things to say about this beer!
Cons (There Aren't Many)
Low ABV
Though it's easy to chug them and you'll still feel the effects!
Seasonal
Beer Highlights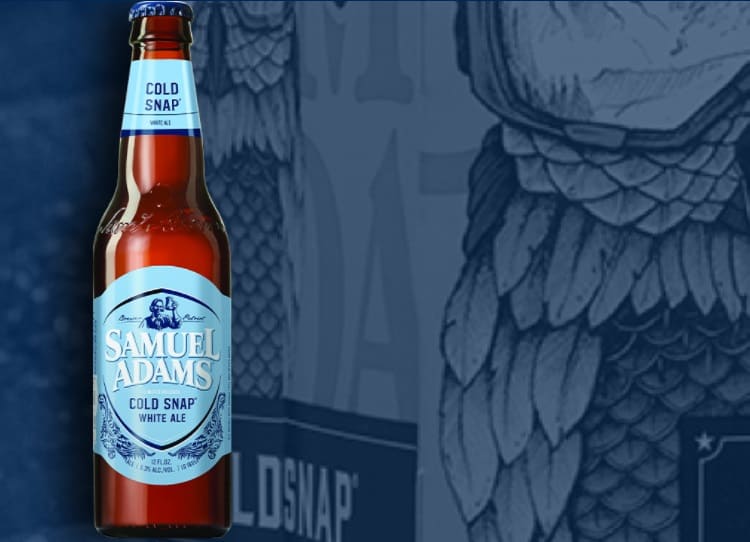 You'll truly never find another beer quite like Cold Snap. That's because this beer has very unique factors that other beers don't hold.
Flavor
The flavor is a combination of herbal spice, fruit, and even some floral notes. The most dominant note is the citrus. Since the beer is a Belgian wheat white ale, it's a crisp beer. You'll immediately taste the wheat notes with slight citrus. There's some pepper in there for a kick, but it's extremely subtle.
What I really like about this beer is the finish. The finish is sweet; you still get the fruity notes mixed in with something sweeter, almost like honey.
Aroma
The peppery and floral notes come out more in the aroma than the taste, in my opinion. But it's generally a very sweet-smelling beer. You'll also smell a bit of citrus, but not too much. The beer doesn't smell like wheat but does have an earthy feel to it.
Appearance
Cold Snap has a beautiful golden color. Since this is a witbier, it's naturally slightly cloudy.
Mouthfeel
It's an overall soft beer. There's a decent amount of carbonation, so keep this is mind if you're not a fan of that.
Why You Should Drink This Beer?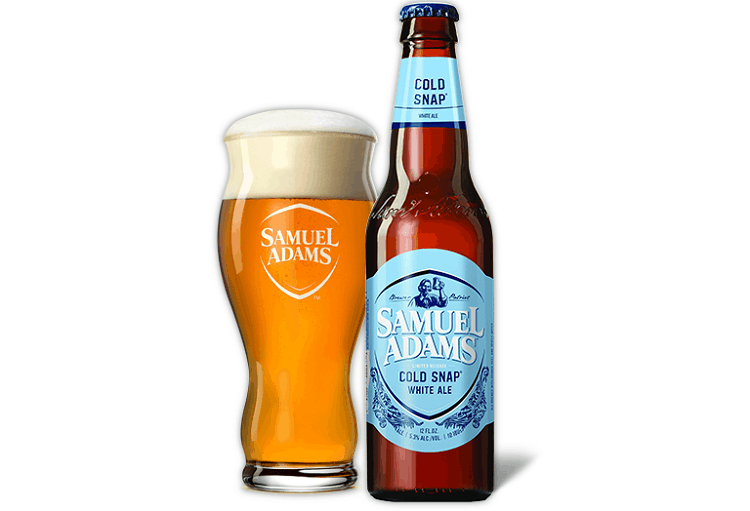 As I said, this is one of the most unique beers on the planet. While you do taste citrus, you also taste other unique fruits such as plum. The addition of pepper makes the flavor more complex; as I said, though, the pepper and coriander notes are very subtle.
Even with the complex flavors, this beer is so refreshing. You can drink one after the other without feeling overwhelmed. Samuel Adams somehow found the middle ground between brewing a complex beer while making it easy to drink. That's the true beauty of Cold Snap.
This is also a good beer for those who aren't beer drinkers. Unlike other beers, Cold Snap doesn't lean heavily toward hops or malt. It's a very well-balanced beer that you can drink easily.
Downsides
Are there any downsides to this beer? Honestly, my only complaint is how quickly I can drink these!
I can't resist the taste; if I have a 12 pack, it's an excuse for me to drink too many of these. Even though this beer has a moderate ABV, I drink enough of these beers to feel the effect! And since this beer is generally light, it's easy to chug them. I definitely have to be mindful of my inebriation when drinking this beer.
I was also reading other reviewers and one mentioned that Cold Snap doesn't taste like your average Witbier. I feel like Witbiers are slightly fruitier than Cold Snap, but Cold Snap has so many different elements to it that give it a one-of-a-kind taste.
Also, one reviewer said they have coriander allergies and were sick after drinking this beer.
I never heard of coriander allergies before, but I thought that was interesting enough to add. The coriander notes aren't promoted as much as the other notes, so figured I would include this as a warning to any readers with coriander allergies.
Seasonal Beer
There's only one downside of Cold Snap — it's only available seasonally! Ugh, I wish this beer was available year-round!
The Samuel Adams website says Cold Snap is available between January and March. It's stocked in January to signify the end of winter, so people can start drinking Cold Snap to look forward to Spring. I'm from Florida so I drink Cold Snap because it's delicious, not because I look forward to warm weather (it's already warm here).
I should mention, I usually see Cold Snap stocked around the end of January – February. But I'll usually see it on the shelves longer, maybe until April. But it's usually gone by May.
Let's put it this way, we're in June now and the beer/liquor stores here were all no longer carrying Cold Snap. Unfortunately, you only have a couple of months to drink this delicious brew.
What Food Should You Eat With Cold Snap?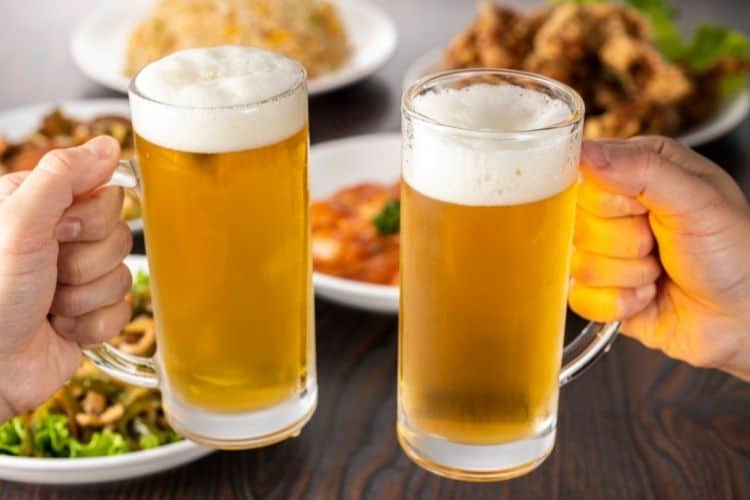 I'll be honest, I never pair Cold Snap with any food. It's just that good on its own! But I did find some interesting pairings on the Samuel Adams website. Here's what they recommend:
Appetizers
Entrees
Curry
Sushi
Grilled chicken
Desserts
Cookies
Spiced cake and ice cream
My Take on These Food Pairings
Maybe I'm being biased but most of these food pairings sound weird. For example, if I want a beer with empanadas, I'm choosing a lighter lager. While Cold Snap is more refreshing than flavorful, I wouldn't pair it with anything food that boasts a lot of taste. The same thing goes with curry.
I also think drinking a beer with dessert is weird. Unless I'm drinking a dessert stout, beer and sweets give me the weirdest aftertaste.
However, I would eat Cold Snap with grilled chicken. I actually made teriyaki chicken with brown rice and a spinach salad the other day. Cold Snap would taste good with that meal. It's simple and satisfying, and it won't take away from the complex flavor of Cold Snap.
Other Great Samuel Adams Beers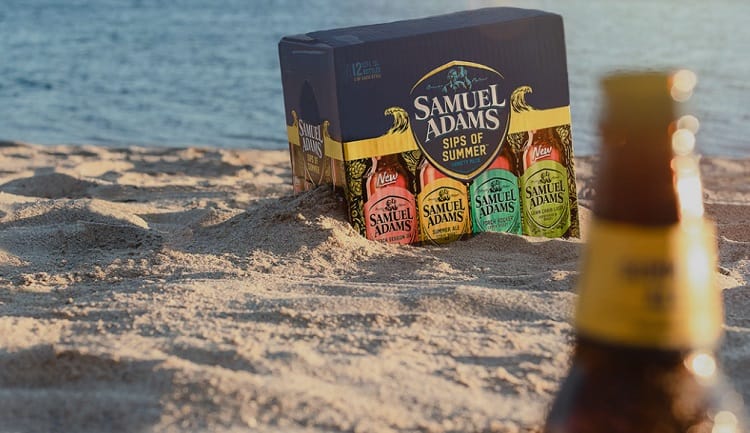 Even though Samuel Adams is more commercial, I always liked their beers. Don't get me wrong, Boston Lager is abhorrent. But if you dig through their catalog, you'll find some gems from this mainstream brewery.
Winter Lager
After Cold Snap season is over, I have to wait for winter for a taste of Winter Lager. This is one of my favorite holiday seasonal beers of all time. It's a crisp beer with the perfect malt profile. It's slightly sweet with hints of caramel and packed with Christmasy flavors such as cinnamon.
Porch Rocker
This is actually one I tried recently and I really like it! It's almost like a lemon lager? Sounds weird but it's good! Doing some digging, it's actually their version of a Radler. A Radler is a beer that's half Helles (a light Bavarian lager — one of my favorite types of beer of all times) and half lemonade.
Alpine Lager
This is another one I recently tried. This is another bright beer but has a little more maltiness.
Octoberfest
Okay, I usually only trust Bavarian breweries to produce the best Oktoberfest brews, but Sam Adams' take on this classic isn't too bad. They brew a traditional Märzen that's very smooth, perfect for the fall. Pröst!
Bavarian Lager
Again, I usually don't trust Bavarian lagers unless they're from, well, Bavaria. But again, Sam Adams does an okay take on this style. It's an amber lager with that fine maltiness, yet with some lemon notes for slight crispiness. It's not authentic and true to the Bavarian-style by any means, but it's a good beer nonetheless.
Summer Ale
Not the best Sam Adams beer, but it's very refreshing. This is an American wheat ale brewed with lime, orange, and lemon peels. It's a bright and easy drinking beer, perfect for warm summer days.
Sam Adams Cold Snap Review: FAQs
Question: What Beer Is Comparable to Samuel Adams Cold Snap?
Answer: Honestly, there are very few beers out there like Cold Snap. But looking around online, some similar beers include Bell's Winter White Ale, Brewery Vivant Ski Patrol, Avery White Pascal, and Ommegang Witte.
Some people say Blue Moon is comparable, but I don't think so at all. It tastes way too orangey. That and I'm not the biggest Blue Moon fan.
Question: Does Sam Adams Still Make Cold Snap?
Answer: Yes! But it's only available seasonally.
Question: Who Sells Cold Snap?
Answer: You can find Cold Snap at just about any beer/liquor store and grocery store. I usually pick mine up at the local grocery store. They're sold throughout the US.
Question: What's the Nutritional Information?
Answer: This source says one serving contains 0g protein, 12g carbs, 187 calories, and 5g fat. However, it doesn't state what exactly one serving means except that it's equal to 340g.
Question: If Cold Snap Is Not in Season Now, What Is?
Answer: Since it's summer, this is the time to drink Summer Ale and Porch Rocker! I actually forgot it's Porch Rocker season, so I should go out and buy a case.
Cold Snap Is One-of-a-King!
After reading this review, it's pretty clear that I love Cold Snap. It's a unique beer; you can taste the fruit, spice, and floral notes. However, they're all so subtle. In the Witbier style, the beer is very refreshing and is perfect for a warm Spring day.
Cold Snap is truly a one-of-a-kind beer. But there are different types of Witbier, which is a type of ale. What exactly is an ale? Find out here.