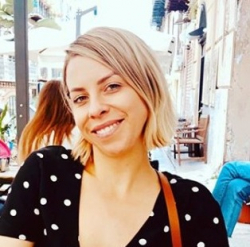 Latest posts by Jodie Chiffey
(see all)
The Lagunitas Sumpin Easy by the Lagunitas Brewing Company is a very refreshing and well-balanced Ale. As the name suggests, it is super easy to drink beer, has bitterness on the back end with a dry after-taste.
Prior to consuming the Lagunitas Sumpin Easy Ale, you should note that it is slightly more inclined towards the hoppy side. Before we go into our Lagunitas Sumpin Easy review let's look at its key features.
Key Features of Lagunitas Sumpin Easy
Flavor: Sweet, fruity, biscuit flavors
Color: Deep golden
Aroma: Fruity aromas of grapefruit, tangerine, and orange rind.
Mouthfeel: Thin with a bitter aftertaste
Bitterness: Mild
Alcohol Content: 5.7%
What Does Lagunitas Sumpin Easy Taste Like?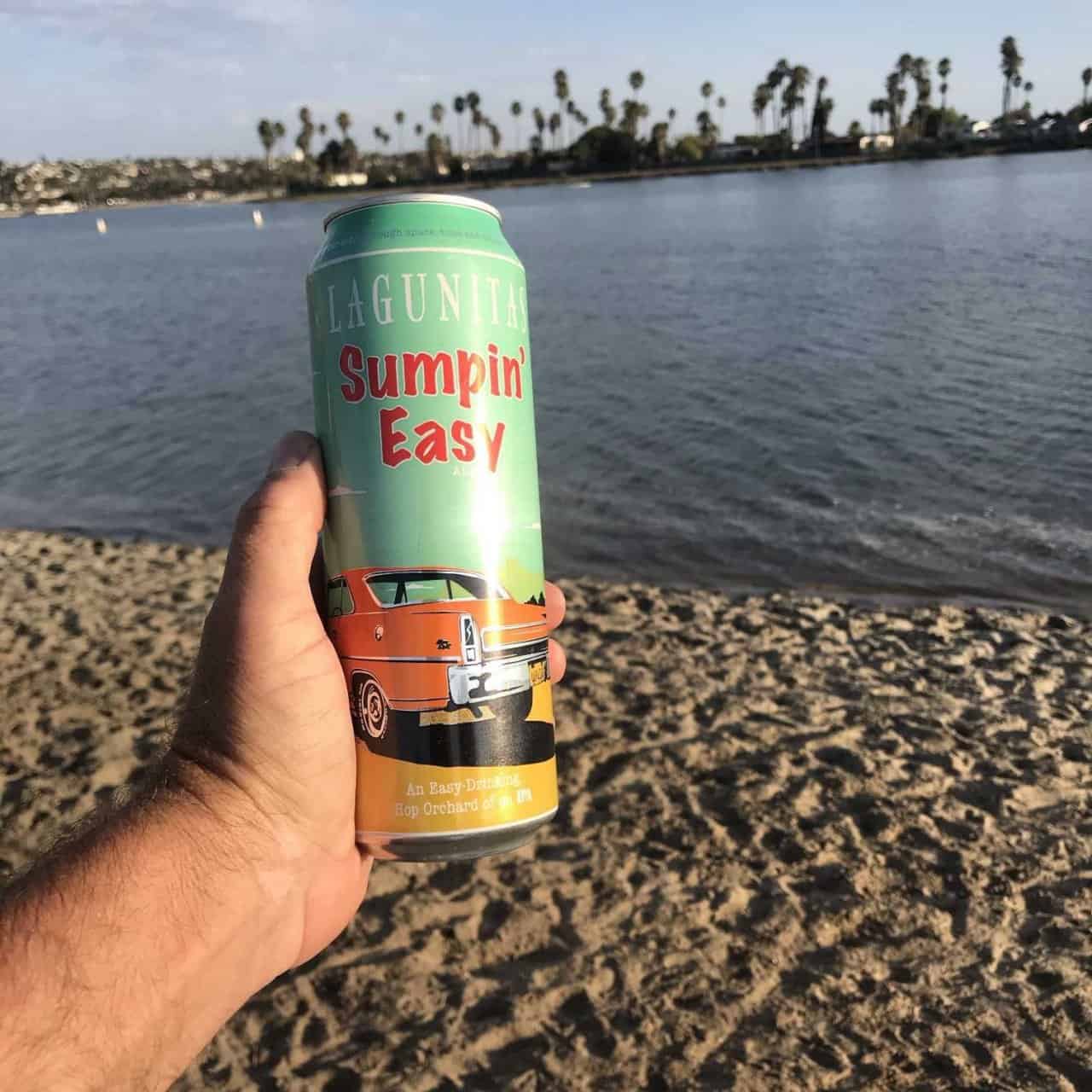 A well-balanced flavor and spicy and fruity hops helped this beer get to the top of the popularity rankings. In addition, it is really easy to drink and enjoy.
On the first sip, you can taste the citrus and pineapple flavors. The hops are airy and gently dry, with juicy citrus and pine resin notes. It finishes off with a dry, gritty texture of grapefruit and orange peel bitterness.
Upfront, the flavors are fruity and sweet, but there is a lingering resinous and slightly noticeable bitterness on the back end, which leaves a dry aftertaste. Instead of coming off as medicinal, the underlying spicy/herbal flavor provides an interesting fragrance and lasting richness on the finish.
The Color
The Lagunitas Sumpin Easy Ale offers perfect clarity and a deep golden hue. Little bubbles rise with fizzy and juggling roundheads. Initially a beautiful one-finger head, but now reduced to a thin film with some lovely lacing.
This beer has a medium-light smooth body and ends off with a semi-sweet finish. This beer is spicy and tropical, with crisp carbonation and sharpness on the tongue that brings out the hops' vibrant flavor.
It's a golden amber tint that's clear. Moreover, it contains solid lacing on a large rocky bright white head with excellent retention. There are many carbonation streams visible.
The Ingredients:
Water
Water is considered the key ingredient for any beer recipe. Since the Lagunitas Sumpin Easy Ale is a bitter concentrated beer, the alkalinity of water is high, and the acidity is low. Therefore, with the right employment of water, you can conduct a smooth and productive brewing procedure.
Hops
Hops are the main binding agents which give the beer its prominent taste and fresh color. Along with that, hops are responsible for giving beer the fragrance. Fruity hops such as the New Zealand Riwaka hops are used to make Lagunitas Sumpin Easy Ale with a hint of pine.
Malt
Malts play the most important role in establishing the basis for Lagunitas Sumpin Easy Ale's flavor. The beer's bright amber color comes directly from the malts used in the brewing process. Malts such as the Pilsner Malt are used to get things right and tight for the Lagunitas Sumpin Easy Ale.
Yeast
The yeast is responsible for breaking down the glucose particles into carbon dioxide and alcohol efficiently. Thus, it plays the same job in the making of any beer.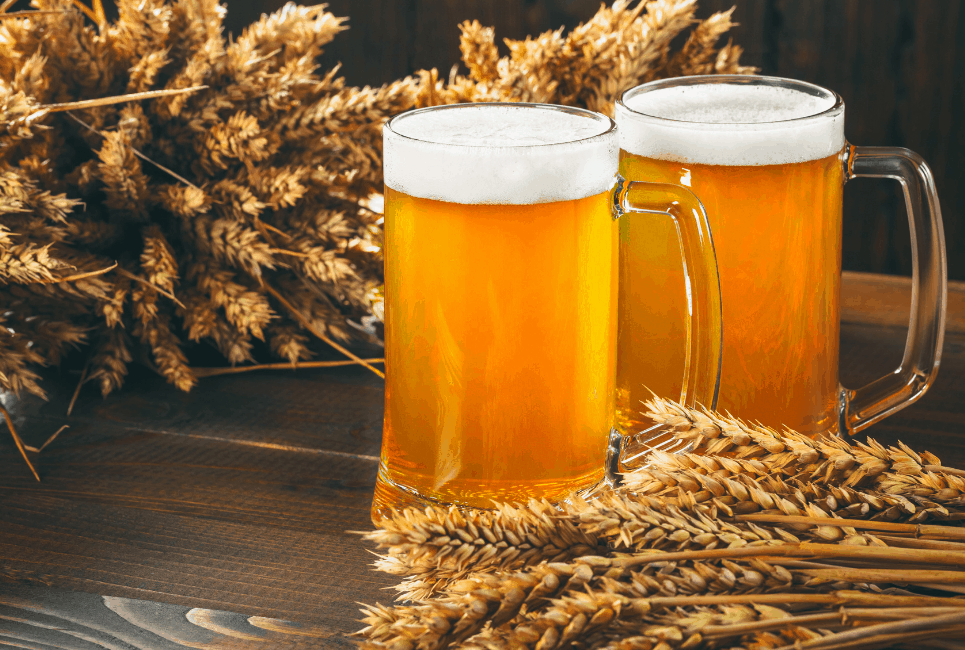 The Fermentation Procedure
Fermentation is a chemical reaction that breaks down molecules like glucose in an anaerobic environment. In a larger sense, Fermentation is the foaming that occurs during the creation of wine and beer, a process that has been around for at least 10,000 years.
This is the most crucial stage of the Lagunitas Sumpin Easy Ale brewing process. Fermentation is all about providing the yeast with the best conditions possible for converting the carbohydrates in the wort into alcohol, carbon dioxide, and the flavors and aromas you desire.
One of the most important elements is the dissolved oxygen concentration, as well as the ferment temperature.
The fermentation process for Lagunitas Sumpin Easy Ale begins with the wort settling into the fermentation vessel, which has already been induced with yeast. Both sides of the fermenter are filled to prevent air from entering. However, outside air may likely enter the fermenter if the machine's apertures aren't properly sealed, infecting the yeast.
As the fermentation continues, the yeast in the fermenter settles down. When the beer is fully fermented, it is examined to determine if all yeast has settled to the bottom. After the yeast has finished fermenting, it is removed and extracted for use in future fermentations.
The next step is to figure out how much alcohol is in the sample. When a specific gravity level is reached after fermentation, the alcohol content is calculated. The lengthy vent pipe that generates CO2 is closed if the beer has a high alcohol level.
Now that the vent tube is closed and packed, the fermenter has absorbed the carbon dioxide. This causes the beer to become more pressurized, and carbonation is added to the fermenter. After the beer has been carbonated and the fermentation process completed, the beer is allowed to rest.
Other solid particles, such as undesirable protein, are removed from the solution during the chilling stage. The remaining yeast settles when the liquid cools, collecting and storing it for future fermentations.
The Lagunitas Sumpin Easy Ale is moved from the fermenter to the filter, settled, and refrigerated as the fermentation process nears completion. The beer is then transported to the Bright Beer Tank. A porous stone is used to manually carbonate the beer in this method. After that, the beer is transported to be bottled and kegged.
Lagunitas Sumpin Easy ALE ABV (Alcohol by Volume)
With an alcohol volume of 5.7%, the Lagunitas Sumpin Easy Ale is an easy consuming and delicious double Ale. However, it is inclined more towards a bitterly tasted beer thus contains a high IBU rating.
This double IPA beer is well-balanced with a mild bitterness, a medium body, moderate carbonation, and a crisp finish! It has a zesty flavor to it. In other words, it's a great beer that will not only please your taste senses but also leave you with a satisfying aftertaste!
The Bottle Packaging
The Lagunitas Sumpin Easy Ale bottle packaging is both contemporary and practical. The design of this exceptional Ale beer bottle is sleek and modern. The pour is packaged in a one-of-a-kind 12.0oz bottle. These bottles and cans are packaged in six-, twelve-, and twenty-four-pack cardboard boxes, making them easy to transport.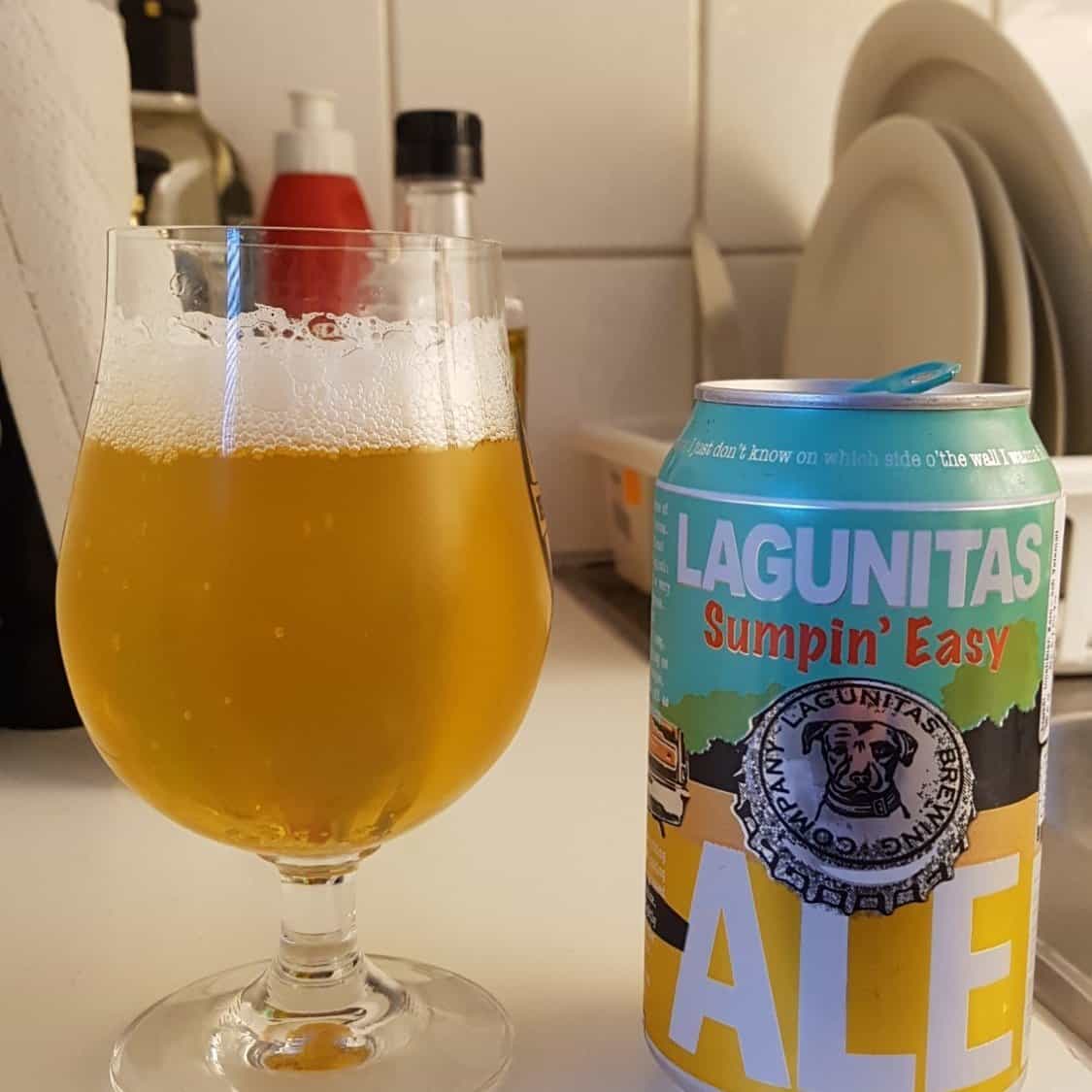 Where to Purchase Lagunitas Sumpin Easy?
Lagunitas Brewing Company's goods have grown in popularity throughout time, and the Lagunitas Sumpin Easy Ale is no exception. Beer enthusiasts regularly purchase this fantastic beer all around the world. As a result, demand for this pour has risen simultaneously, resulting in substantial global supply.
Hop culture, Craftshack, Drizly, and complete vino are among the online retailers carrying the Lagunitas Sumpin Easy. This fantastic beer is also available at shops such as Tesco and Walmart.
How did Lagunitas Brewing Company begin?
In North Carolina, the Lagunitas Brewing Company was founded in 1993 on a home stove. Tony Magee was brewing beers on a 5-gallon homebrew system as a pastime. Since then, this brewery has been producing exceptional and unrivaled hop-forward beers.
Tony started a new beer idea in the late 1990s after relocating to a rented space. He coined the term "Indian Pale Ale," which he eventually abbreviated to "IPA."
Tony outgrew his Forest Knolls condo quickly and moved to Petaluma between 1995 and 2005. After a few years, he needed more space, so he threw a party and told everyone who attended to gather whatever wasn't anchored to the ground and carry it across McDowell St. to where the Lagunitas Brewing Company still brews today!
From then, the Lagunitas Brewing Company and its products continued to expand throughout 2014. The brand was quickly recognized from Petaluma to Chicago to Seattle. It received a lot of positive feedback from beer critics.
Where is Lagunitas Sumpin Easy Ale Brewed Today?
Although the Lagunitas Sumpin Easy Ale is distributed in many states of the USA, such as Petaluma, Manhattan, Seattle, and others, to this date, it is brewed and tasted in Petaluma, California, USA.
Pros and Cons of Lagunitas Sumpin Easy
Pros:
This beer has a floral, peachy, and dank aroma.
It is an easy to drink ale.
It stays fresh for over three and a half months.
It has a one-finger head upon pour and has good retention.
This beer is called a master byproduct of exceptionally flavorful malts and hops.
Cons:
Even in the aftertaste, the Lagunitas Sumpin Easy has a bitterness that lingers. This bitterness may appear refreshing to some individuals, while it may have the opposite effect on others.
When drinking the Lagunitas Sumpin Easy, make sure to remind yourself this ale isn't that easy to go down super-fast. It takes its time and goes down slowly.
Additional Lagunitas Brewing Company Products
Lagunitas Super Cluster IPA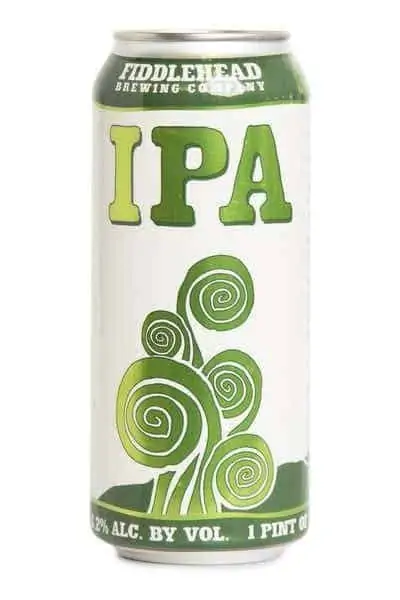 With an alcohol abbreviation of 8%, the Lagunitas Super Cluster IPA is a super flavorful Citra-hopped mega IPA. Lagunitas Super Cluster pours with a dense white head on top of a beautifully transparent golden yellow body, flowing carbonation from the bottom. It oozes a dark golden liquid that is either barely hazy or completely clear.
Lagunitas Daytime IPA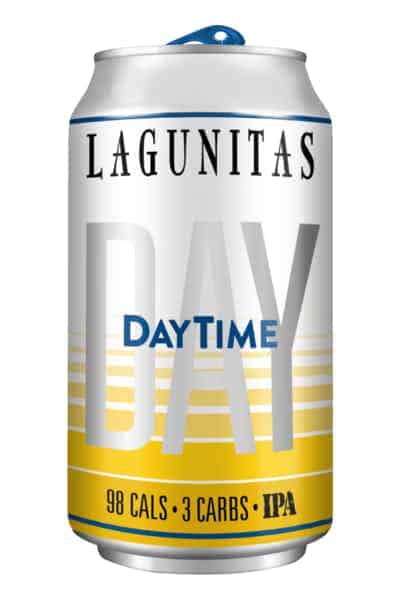 Lagunitas Daytime IPA is a low-carb/calorie craft beer with a resinous, piney, and mild citrus flavor. It is one of the most highly regarded low-carb IPAs in the United States. Lagunitas Daytime IPA is the quick beer you need to call it a day, with fine-drawn tastes like lemon zest, flowery, and somewhat grassy.
Hazy Wonder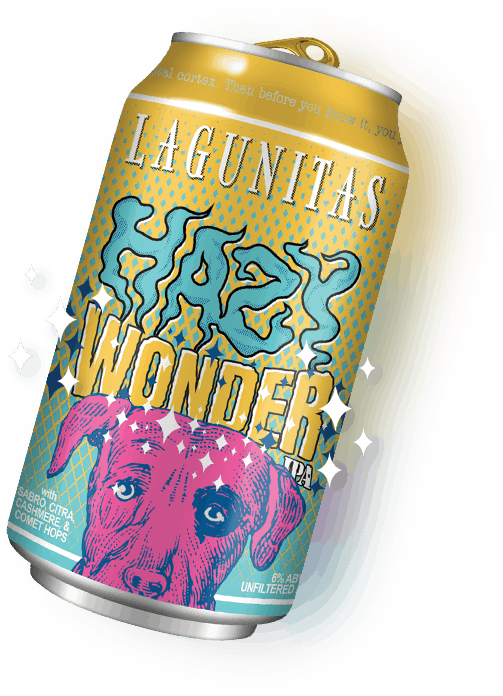 This interesting fermented beer is filled with excellent Sabro, Citra, and Cashmere hops for a smooth, tropical fruitiness. A bitter, densely foggy phenomenon with an unusually light mouthfeel that leaves you satisfied yet wanting more
Lagunitas Sumpin Easy Ale Alternatives
Wipeout IPA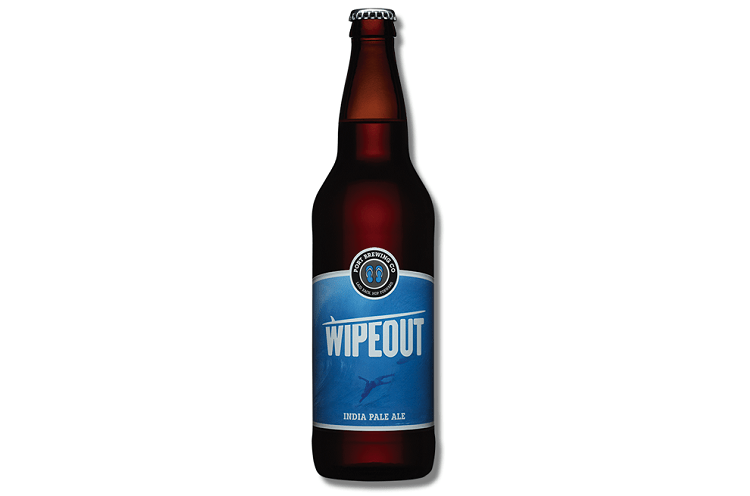 Wipeout IPA by Port Brewing Company is a festive beverage. This West Coast India Pale Ale is brewed in the San Diego style with Amarillo, Centennial, and Cascade hops. With a 7.5 percent alcohol level, this superb beer is available all year.
Founders Brewing All Day IPA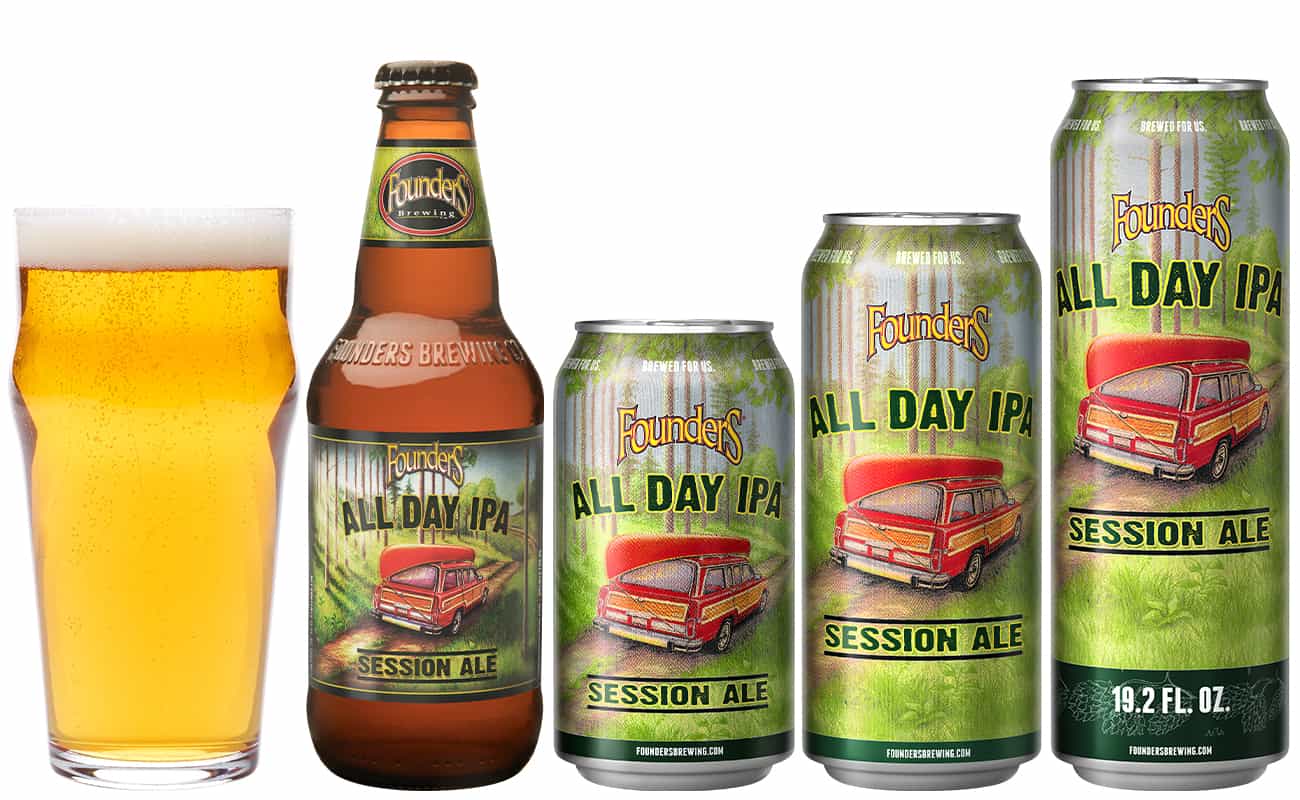 An all-day IPA made with a complex combination of malts, grains, and hops. For optimum aromatics and a crisp finish, this wine is well-balanced.
Banks' Cross the Pond
With an alcohol abbreviation of as little as 3.8%, this beer is the perfect fit for those beer drinkers looking out for sharp flavor yet low strength beers.
Mastermind Beer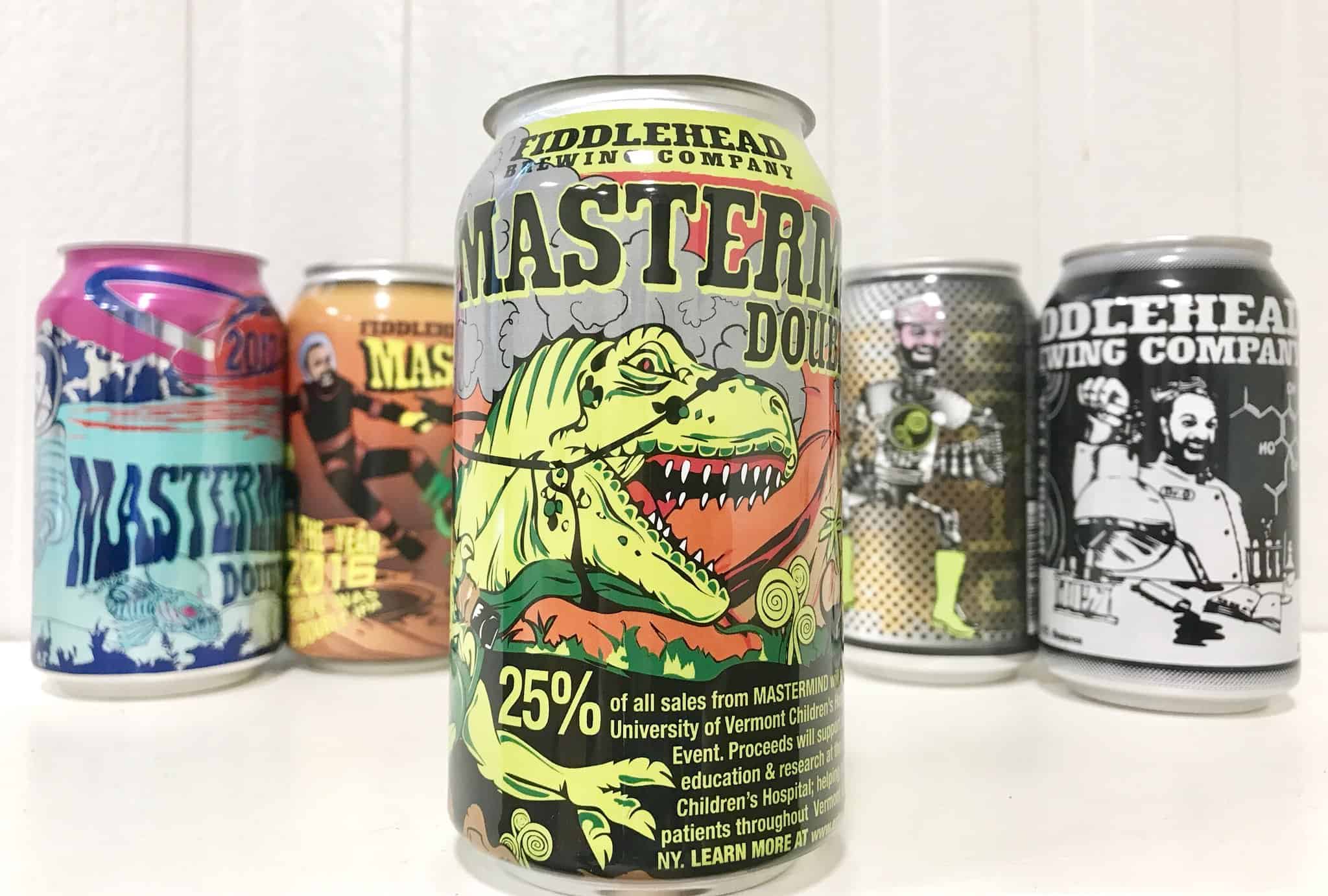 The Mastermind Beer has a high alcohol content by volume, lemony hops, and a mild bitterness. It tastes orangey, grassy, and herbaceous, but it's a drinkable beer, especially considering the 8.1 percent ABV.
Interboro Premiere IPA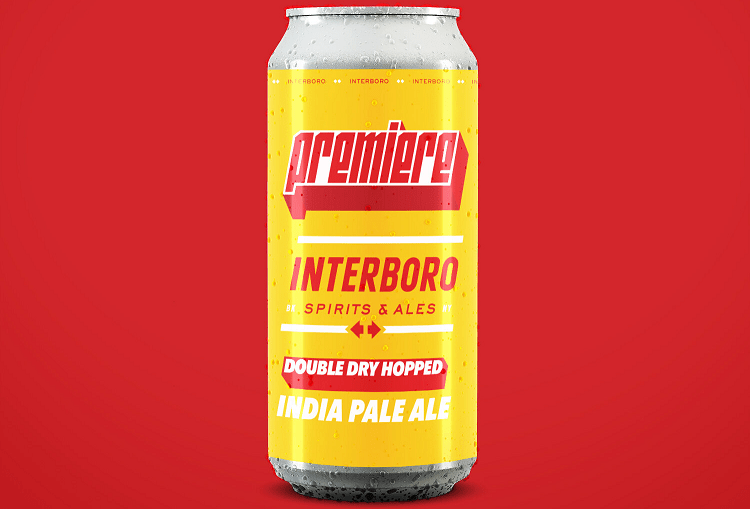 Interboro Premiere is a hazy yellow IPA with notes of tropical fruit and lemon. This IPA is made with Vienna and Pilsner malts especially. This beer is light and refreshing, with Mosaic hop dust pellets added for extra flavor.
Hitachino Nest White Ale

Hitachino Nest White Ale is a white ale made in the Japanese city of Hitachino. It's a mildly hopped Belgian-style beer with a complex coriander, orange peel, and nutmeg flavor. It is one of the most popular beers in both the United States and Japan.
Frequently Asked Questions
Question: Can I drink the Lagunitas Sumpin Easy Ale during the day?
Answer: My advice would be to drink this beer, or any beer for that matter when you don't have any physically demanding work. It's a mild beer in terms of alcohol percentage, so you can definitely crack a cold one and relax, and a few more on Sundays.
Question: What hops are used in the making of Lagunitas Sumpin Easy Ale?
Answer: Fruity hops such as the New Zealand Riwaka hops are used to make Lagunitas Sumpin Easy Ale with a hint of pine.
Question: What does the Lagunitas Sumpin Easy Ale taste like?
Answer: This beer rose to the top of the popularity rankings because of its well-balanced taste and spicy and fruity hops. It's really simple to consume and enjoy. It has strong prickly citrus and pineapple fruit flavor.
Question: What are the four main ingredients used to bring Lagunitas Sumpin Easy Ale into being?
Answer: Citra hops, water, yeasts, and malts make up the Lagunitas Sumpin Easy Ale beer. It has high alcohol content, yet the rush is minimal, and the flavor is amazing! This beer was made using unique fermentation methods and beer-making techniques.
Question: Can I benefit myself from drinking Lagunitas Sumpin Easy Ale?
Answer: The Lagunitas Sumpin Easy Ale provides several advantages when consumed in moderation. This beer is said to be healthier than other alcoholic beverages. In addition, moderate intake can be productive and healthy in a variety of different ways.
For example, it helps to strengthen your bones while also protecting your heart.
In addition, drinking enough Lagunitas Sumpin Easy Ale will assist you to boost your cognitive performance. However, it is important to remember that 'too much of a good thing is also a bad thing,' which implies that consuming Lagunitas Sumpin Easy Ale regularly may be harmful.
The Bottom Line
The Lagunitas Sumpin Easy Ale is one of Lagunitas Brewing Company's greatest creative inventions. It's easy to drink, light in flavor, and super delicious.
This dark golden pour is an excellent beer prepared from the finest ingredients and brewing techniques. As suggested by its name, the mouthfeel will catch you off-guard in the initial sips.