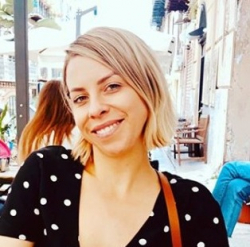 Latest posts by Jodie Chiffey
(see all)
The Goose Island Christmas IPA is a combination of six great hops and magnificent malts. Pouring down reddish copper-colored liquid with a long-lasting lacing head, this IPA beer has already won the hearts of many beer critics.
Balanced in flavors, malt-forwarded complimented by earthy aroma, your hunt for the 'most satisfying beer' stops here. With a hint of sweetness in the shots, this beer is the go-to IPA for those who prefer smooth and balanced beers.
Key Features of Goose Island Christmas IPA
Flavor: Sweet and earthy with caramel undertones
Color: Dark red
Aroma: Fruity aromas
Mouthfeel: Crisp and dry
Bitterness: mild
Alcohol Content: 7.5%
What Does Goose Island Christmas IPA Taste Like?
The Goose Island Christmas IPA is a semi-sweet malty upfront beer with caramel and toasted grains. It has the perfect ratio of forest-like notes and hops bitterness.
The Goose Island Christmas has prominent flavors of bitter citrus and herbal hops that pressure the finish and the aftertaste. This beer will warm you up on a chilled Christmas night with Sharp, crispy, smooth, and fluffy!
The Color
One of the darkest shaded IPA loaded heavily with caramel malt and heavy carbonation. This beer pours a classic dark red colored liquid with the scent of dark ripe fruit peel notes. With caramel malt and excellent crimson color to pair with the typical kettle hop backbone, it has a touch of an old-school vibe on the malt side.
The Ingredients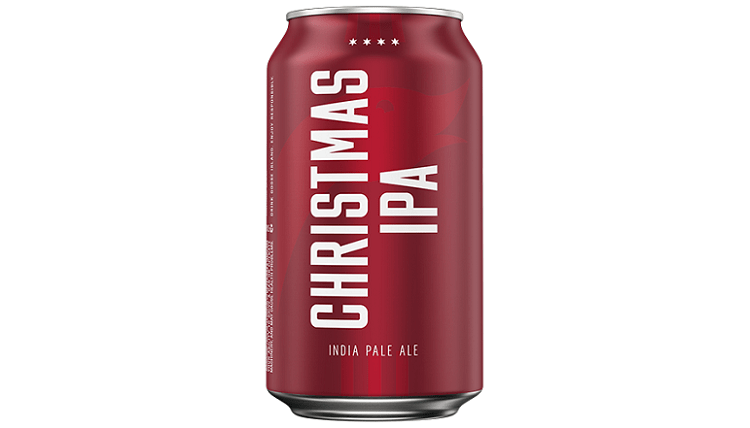 Water
The most prominent ingredient used in brewing this beer is water. No beer can be prepared without involving the right amount of water in it, and the Goose Island Christmas IPA is no exception either.
The overall taste of the beer is recognized by the proportion of water used in the brewing procedure. In other words, water determines the taste of the Goose Island Christmas IPA.
Hops
The Goose Island Christmas IPA is a combination of six different yet bold hops. Hoppy in flavor, this beer can be fresh for as long as you want. All of the six hops are nicely balanced with the malts and are evident in every sip. These hops also play an essential role in deciding the taste and the fragrance of the beer.
The hops used in brewing the Goose Island Christmas IPA are Cascade, Meridian, Cashmere, Athenaeum, and Northern Brewer.
Yeast
While water, hops, and malts may be essential for an effective beer brewing procedure, yeasts are equally important. They are the leading role players to break down glucose particles into carbon dioxide and alcohol efficiently. The Goose Island Christmas IPA is crafted using the most influential beer brewing strategies.
Malts
Malt is the yeast's major source of starch, as well as sugar. It is fundamental to the beer business; without it, there would be no alcohol or CO2. This beer is formed by blending the malts like Debittered Black, Cane Sugar, C-20, and 2-Row. When making the Goose Island Christmas IPA beer, they are approached with caution and efficacy.
The Fermentation Procedure
Each brew has its distinct flavor. During the fermenting process, the liquid acquires its ultimate taste. The fermentation process, as simple as it may appear, is complex but necessary for beer making. It is a crucial step in the brewing process since it influences the finished product's appearance, taste, fragrance, and feel.
Goose Island Beer Company's Goose Island Christmas IPA is fermented uniquely and efficiently. The fermentation process takes place in the same way as any other beer would. The fermentation procedure typically takes one to two weeks.
To begin the fermentation process of Goose Island Christmas IPA, the wort is placed in a fermentation vessel that has already been infected with yeast.
All sides of the fermenter are filled after the fermentation of Goose Island Christmas IPA has begun to prevent air from entering. Outside air is likely to enter the fermenter if the machine's apertures aren't adequately shut, infecting the yeast.
The yeast settles down in the fermenter as the fermentation continues. When the beer is fully fermented, it is examined to determine if all yeast has settled to the bottom.
The yeast is then taken and extracted once the Goose Island Christmas IPA beer has finished fermenting to be used in future fermentations. It's OK to use as long as the remaining yeast doesn't mutate and develop an off-putting flavor.
The quantity of alcohol in the sample will be determined next. When a specific gravity level is reached following fermentation, the alcohol content is calculated. The long vent pipe that produces CO2 is closed if the hazy little thing IPA beer has a high enough alcohol level.
After closing and packing the vent tube, the fermenter has absorbed all of the carbon dioxide. This causes the beer to build up pressure, and carbonation is added to the fermenter.
Extra carbonation is added to the Hazy Little Thing IPA as it reaches the final stage. The beer is left to rest once it has been carbonated and the fermentation process has finished.
The remaining yeast settles when the liquid cools, collecting and storing it for future fermentations. Other solid particles, such as undesirable protein, are removed from the solution during the chilling stage.
The Goose Island Christmas IPA is moved from the fermenter to the filter as the fermentation process nears completion, settling, and refrigerating. After the beer has completely cooled, it is transferred from the filter to the bright beer tank, where it will be stored until further carbonation is manually added.
Carbonation will be added to the beer through a porous stone, making it more drinkable. Once the carbonation is added to the Goose Island Christmas IPA, the liquid is sent off to be bottled and kegged.
Goose Island Christmas IPA ABV (Alcohol by Volume)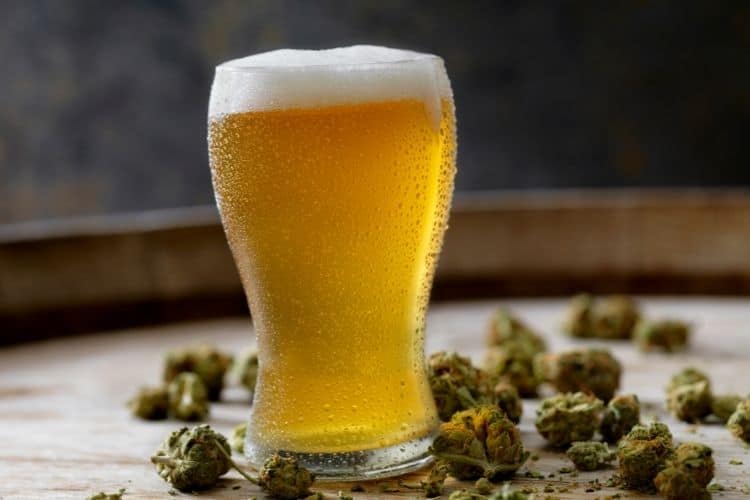 The Goose Island Christmas IPA is a prominent high-in-alcohol beer. It's been characterized as the finest beer for filling your taste receptors, leaving you with a wonderful aftertaste and maybe a little buzz! The drinker will feel an evident burning alcohol taste in the first few sips.
The Goose Island Christmas IPA has an alcohol by volume of 7.5 to 7.6, which is slightly higher when compared to other IPA beers. The IBU of this beer is 38, which is also quite decent.
The Bottle Packaging
The dark brown mahogany-colored beer comes in the packaging of cans and bottles. These solid red cans are designed to represent class, style, and beer passion.
The packaging is quite sleek and handy too. This 12 oz can and bottles are supplied in the packaging of 6, 12, and 24 packs, making them easier to carry and shift from one end to the other.
Where to Purchase Goose Island Christmas IPA
In the era when everything resides only a tap or a call away, finding Goose Island Christmas IPA to purchase isn't a difficult task. You can lay your hands on this holy beer easily while being in any corner of the world. Online beer retailers such as Total Wine, HopCulture, Craftshack, and Drizly are great beer providers.
In case you can't find Goose Island Christmas IPA at these online stores, take a look at the giant stores such as Walmart and Tesco near you. They must have it.
How Did the Goose Island Brewery Begin?
The Goose Island Brewery began in 1988 on Chicago's North Side. The founder of this brewery, John Hall, started this brewery following a successful career as a white-collar executive. In 1995, a larger production brewery was opened, and a second brewery was started in Wrigleyville in 1999.
From 2000 to 2010, the Goose Island Brewery was considered the most influential brewery in the world. In 2011, the Goose Island Brewery was sold to Anheuser-Busch InBev for 38.8 million.
Where is Goose Island Christmas IPA Brewed Today?
To this date, the Goose Island Christmas IPA is brewed at the company's original brewery in Chicago. It is distributed not just in the USA but all across the globe.
Pros and Cons of Goose Island Christmas IPA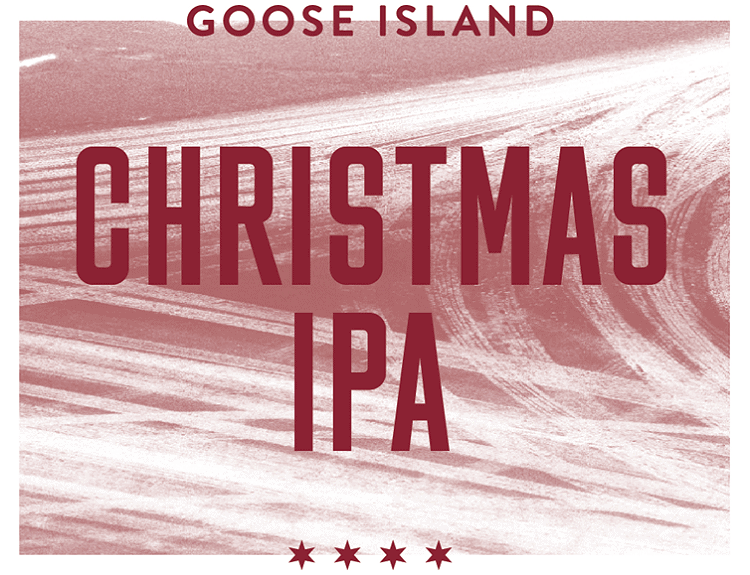 Pros
Classic maroon-ish red color with a satisfying taste
A combination of 6 great hops, all evident in the taste
Smooth and satisfying texture
Delectable flavors of malt
The unique aroma of grapefruit and spearmint gum
A decent IPA for the holiday season
Cons
Highly oxidized, too much carbonation
It barely smells like an IPA
Relatively drier than other IPAs
Additional Goose Island Beer Company Products
Goose Island brews several year-round beers as well as many seasonal beers. The brewery has already brewed several distinct beers at numerous periods.
Next Coast IPA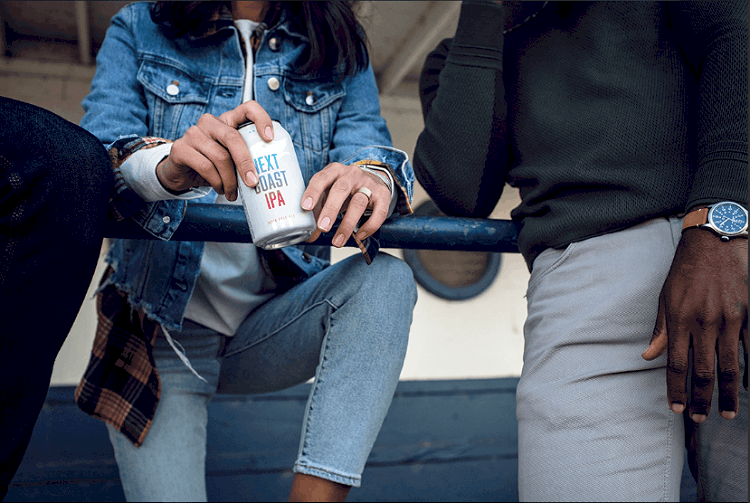 With 7% alcohol by volume, the Next Coast IPA is consumable and crushable. A tropical aroma of Nugget, Citra, and Mosaic hops meets big, bracing, piney hop flavors. A well-balanced bitterness complements the light to medium body.
Natural Villain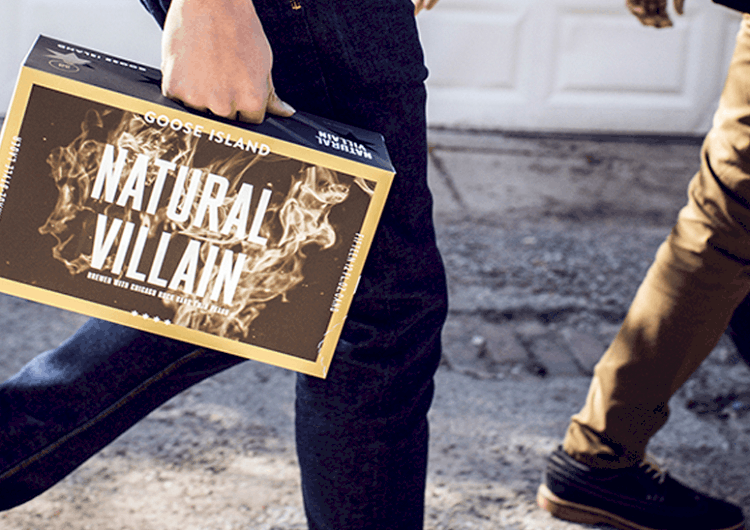 Natural Villain is a light-bready quality IPA tempered by a moderate hop flavor in this pleasant light-bodied lager. The 'beer' for those who want to freshen up their day.
312 Urban Wheat Ale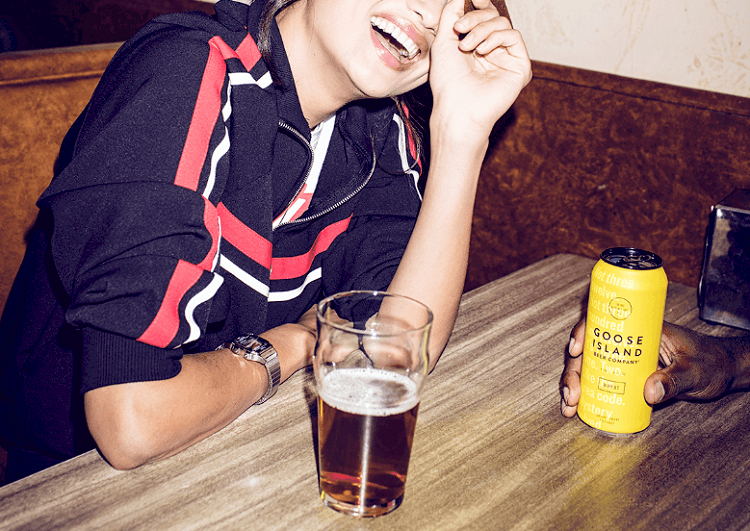 Bright in tone and lemon-ish in color, the 312 urban wheat ale combines great hops such as cascade. The taste follows off a fruity, crispy flavor with a smooth, creamy beer texture.
Goose Island Christmas IPA Alternatives
Lagunitas Daytime IPA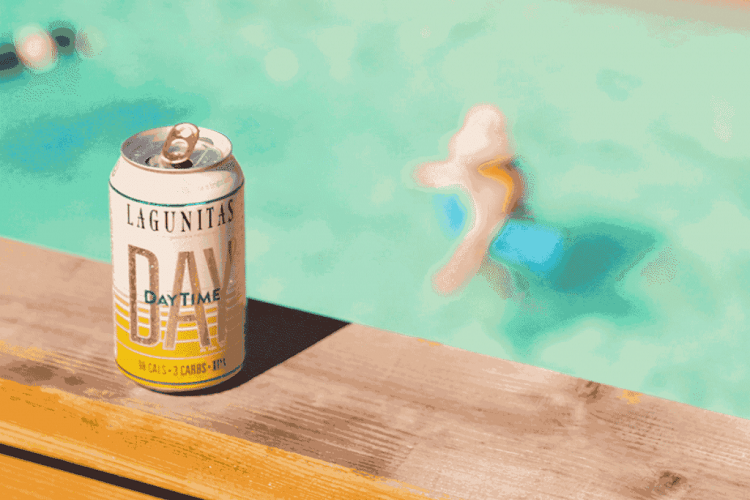 An excellent IPA with only 98 calories, three carbs, and 4% ABV (which is the least), it is the best hop-forward beer. Lagunitas Daytime IPA is an easy-drinking beer with an orange/amber-colored body and has a long-lasting head.
Port Brewing Wipeout IPA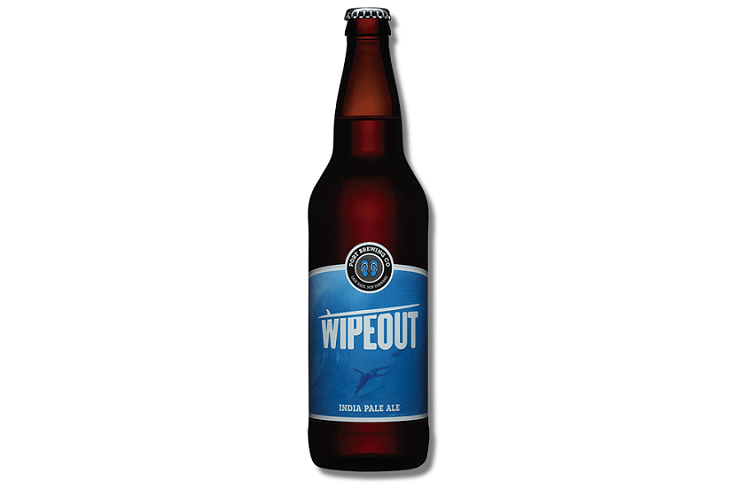 The Port Brewing Wipeout IPA is a heavily hopped IPA with a good body and substance to give you the time of your life. The goldish pour of this liquid has 7% alcohol by volume in it.
Voodoo Ranger Imperial IPA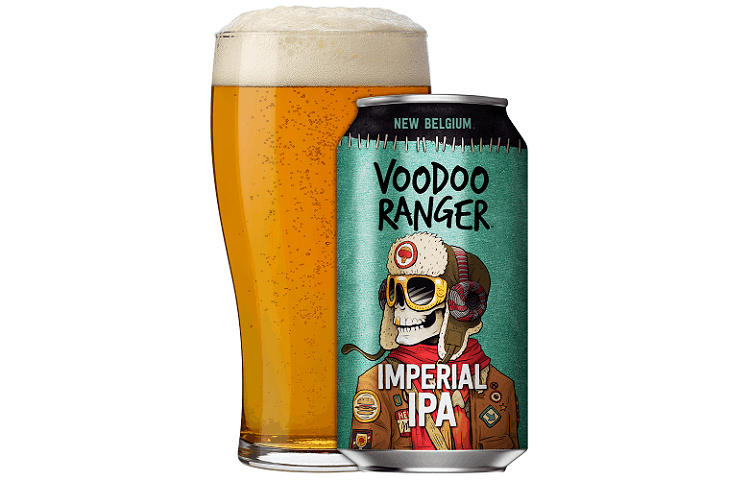 The famous New Belgium Brewing Company's golden Indian Pale Ale has just the proper amount of bitterness and an exquisite rejuvenating touch! The Voodoo Ranger Imperial IPA has a wonderful flavor and a nice refreshing sensation. It's a one-of-a-kind combination of premium hops with undertones of citrus and pine.
Interboro Premiere IPA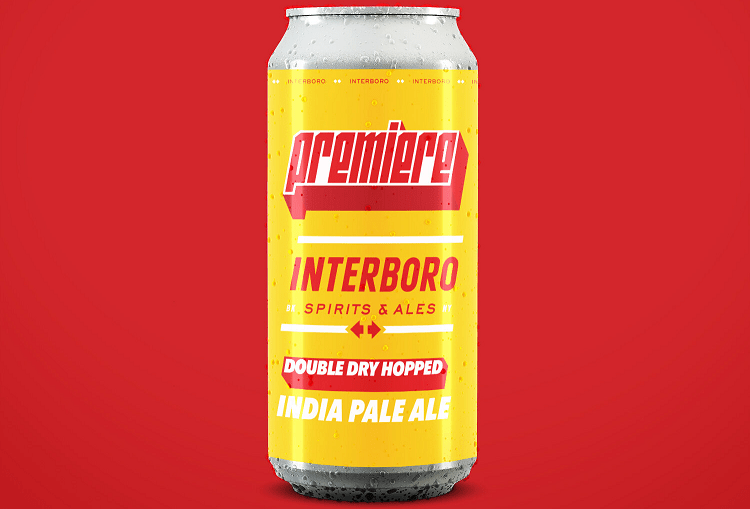 Bubblegum, melon, and pineapple flavors. It pours hazy yellow with tropical and citrus smells. Hopped with Citra, Mosaic, Galaxy, and double dry-hopped with Mosaic hop dust pellets. It is brewed using Pilsner and Vienna malts, American Ale yeast, Citra, Mosaic, Galaxy hops. With a crisp finish, this drink is light and refreshing.
Hazy Little Thing IPA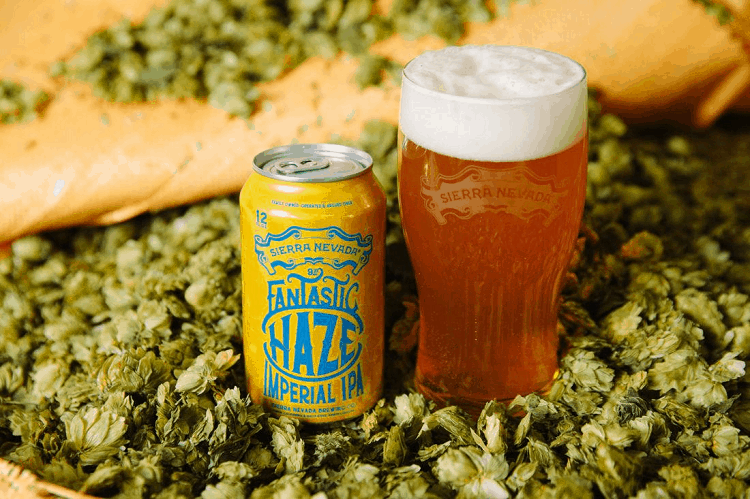 A typical NE style hazy golden color IPA that delivers the most remarkable and memorable flavors in even the tiniest sips. This beer is best suited for people who want mellow, less carbonated beers with a hint of pine in the end.
Burial Surf Wax IPA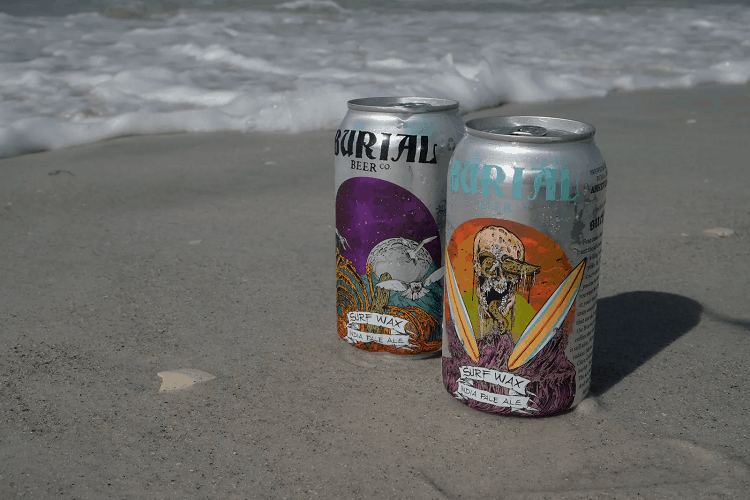 This West Coast-style IPA is brewed with Golden Promise and Crystal 120 malts and supercharged with Nelson Sauvin, and Columbus hops for a heavy, dank taste.
Fiddlehead IPA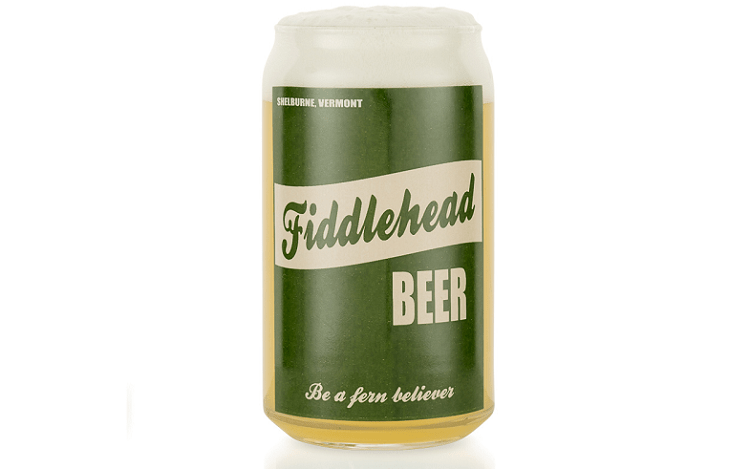 The golden yet hazy pale orange pour is a mixture of magnificent hops combined with yeast, water, and malt. The Fiddlehead IPA comes amongst the easy-drinking ales. This flavorful beer is a by-product of three different strains of hops.
Frequently Asked Questions
Question: Is Consuming Goose Island Christmas IPA Beneficial for the Body?
Answer: The Goose Island Christmas IPA is crafted from the finest ingredients using the most effective fermentation techniques and brewing recipes.
As long as this IPA is consumed in a controlled quantity and excessiveness is not practiced, it can offer you many medical benefits, such as good maintenance of the bone and a noticeable reduction in inflammation.
Question: Which Hops are Utilized in the Creation of Goose Island Christmas IPA?
Answer: Altogether, six hops are utilized for the creation of the great Goose Island Christmas IPA. The name of the hops is Cascade, Meridian, Cashmere, Athenaeum, and Northern Brewer.
Question: Where is the Goose Island Brewing Company Located?
Answer: To this date, Goose Island Brewing Company is located in Chicago, USA. However, it has now opened many sub-breweries, but the original one still is located in Chicago.
Question: What is the ABV of Goose Island Christmas IPA?
Answer: Alcohol by volume in Goose Island Christmas IPA is between 7.4% to 7.6%. This dark red well-balanced IPA is slightly bitter with a medium body and a crisp yet dry finish. This fine brew also has a super low IBU rate, which is only 38.
Question: Which malts are used while crafting the goose island Christmas IPA?
Answer: The Goose Island Christmas IPA is famously known as a malty forwarded IPA beer. The following malts are utilized in its crafting: Debittered Black, Cane Sugar, C-20, 2-Row.
Question: Does This Beer Give Off a Burning Taste at the Start?
Answer: The Goose Island Christmas IPA gives off a burning taste at the start of a few sips because of the heavy alcohol concentration.
Goose Island Christmas IPA Review: The Bottom Line
The Reddish hued IPA, Goose Island Christmas IPA, should be your go-to beer. Not only is it easily accessible, but it is also an easy-drinking IPA. With 7.5% ABV, this is a good beer to have when you're done for the day and want to have a good time.