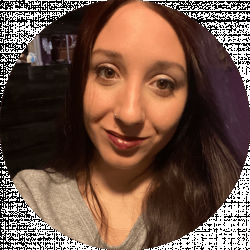 Latest posts by Stephanie Jensen
(see all)
Lagers are one of the most popular types of beer and a personal favorite of mine. But all lagers are different. While most lagers have a hint of a hop flavor, others are smoother and integrate other flavors in this classic style.
Other times, you just get a crisp lager that will always be your go-to. This is the case with Island Coastal Lager. This beer not only has a smooth flavor but it's made with the highest-quality ingredients. It's brewed year-round and is the perfect addition to any adventure — or if you simply want a beer.
So, what do we think about Island Coastal Lager?
Pros
Easy drinking beer, ideal for seasoned enthusiasts and for those who don't like beer
Smooth taste
Brewed with high-quality ingredients
Not terribly carbonated and has a small head
Cons
Too much of a wheat taste
Nothing special as far as a lager goes
4.5% ABV, so not very strong
More Information About Island Brands
Island Brands is based in Charleston, South Carolina. The brand was formed by two men, Brandon Perry and Scott Hansen, who took a trip to Cuba. They were shocked by the low-quality beer available on the island.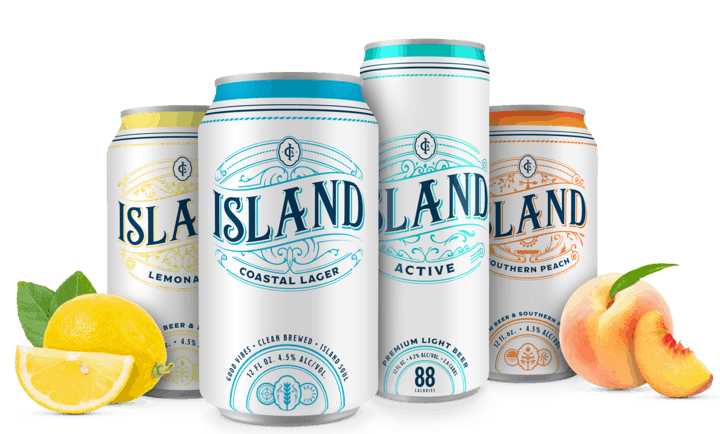 When doing more digging, they realized the big box brands in the US also used low-quality and corner-cutting ingredients in their beer.
From here, they were inspired to create an easy-drinking yet high-quality beer. From here, Island Coastal Lager was born. This business is also keen on promoting its authentic values and claiming its status as American-owned and made.
The brand has already flourished throughout the southeast USA. Now they want to bring clean beer to Cuba — and the rest of the world.
Why Is the Island Coastal Lager Becoming Popular?
Island Coastal Lager is gaining popularity really quickly. So much so to where last year, Island Coastal Lager was the second-fastest-growing lager in the Southeast US.
Why is that? In my opinion, Island Coastal Lager embodies many qualities of some of the domestic big-shots, like Budweiser, Corona, and Michelob. The main quality that the Coastal Lager and these other beers have in common is they're simple, easy-drinking beers that anyone can enjoy.
But what makes Island Coastal Lager stand out is its high-quality ingredients. While it's a simple beer, it packs a good flavor and is still smooth enough to drink all day. The low ABV ensures you can drink a few of these and still be on your feet.
Who Will Like This Beer?
Something that stands out about this beer is it's ideal for a variety of drinkers. Even though it has a lighter flavor than many types of craft beer, I can see beer enthusiasts drinking this beer if they want something easy to drink.
I can also see this becoming a popular beer for the twenty-something crowd and anyone who likes drinking an easy beer every now and again.
While it's definitely more expensive than the cheap domestic beer (I paid $14.99 for a 12-pack — and that was on sale at ABC Liquor), I can see this becoming a favorite for mature young people who want a smooth-tasting yet high-quality beer.
Beer Highlights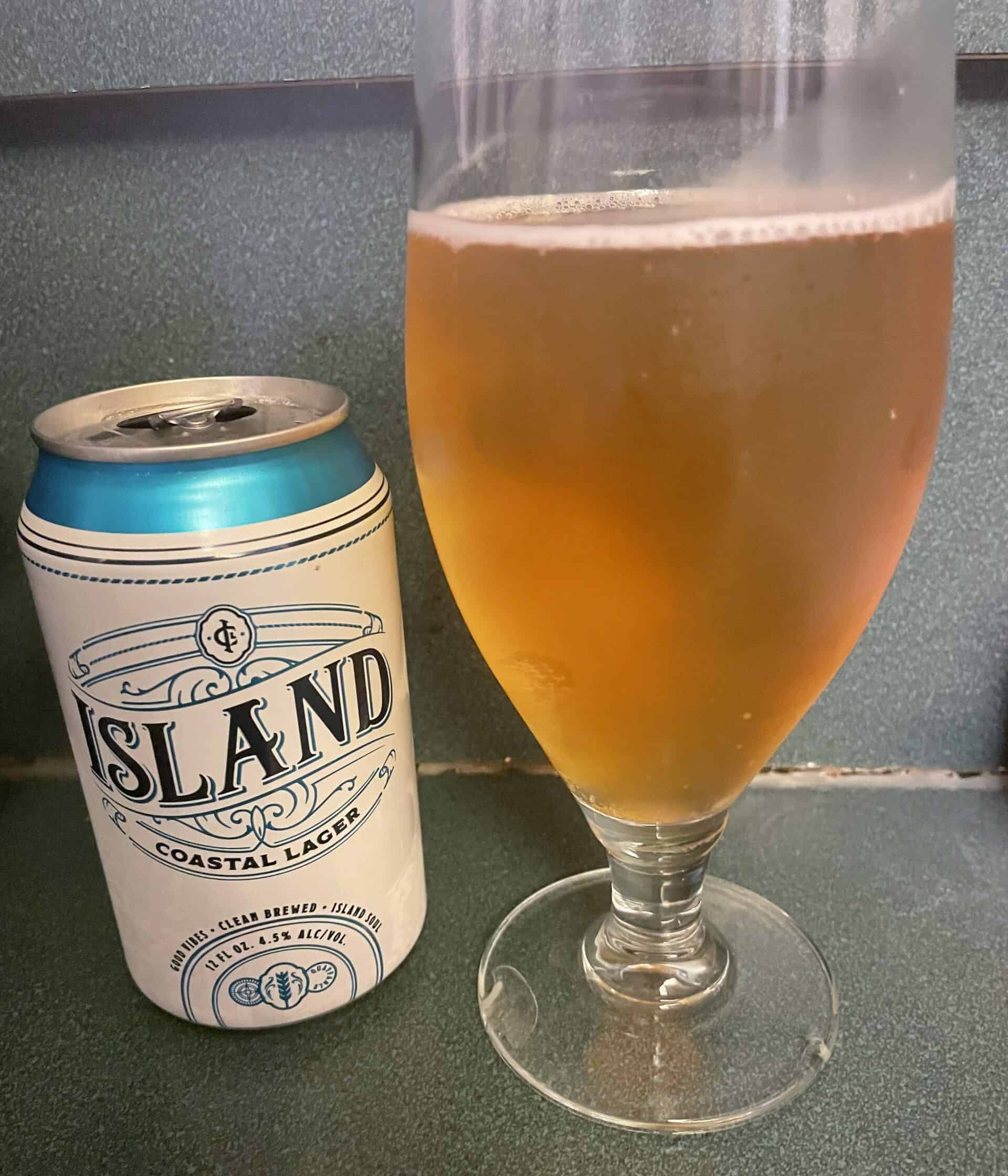 Island says this beer is for outdoor enthusiasts, thrill-seekers, and adventurers. But what makes this beer ideal for the adventure?
Aroma
This beer has a very light scent. I smell slight citrusy hops with some wheat.
Flavor
This beer is a little too wheaty for my taste. When you first taste the beer, you can taste slight citrus but the wheat overpowers it. But I do like the aftertaste. You get a nice malty flavor that isn't too overpowering.
As I take more sips, I can see why this is a beer "made for easy drinking." It has a very crisp flavor and is very smooth on the palate. I wouldn't say it's a balanced beer; as I said, I taste a little too much wheat and the malty aftertaste may be too much for some.
While the beer doesn't taste like anything spectacular, I can tell they brew with high-quality ingredients. I'm drinking this beer during the hot summer day in Florida, and this is a beer definitely made for the beach and other outdoor activities.
Appearance
The beer is a lovely golden color with little-to-no head.
Mouthfeel
Because of the lack of head, I don't get crazy carbonation. It's a very smooth beer, perfect if you're out with friends and want to pound a few beers.
Hangover
Okay, this is something I need to add. I'm unfortunately someone prone to hangovers, especially from beer. And I did drink a few too many of these beers after writing my first draft of this review. However, I woke up the next morning with no hangover.
Now, that could also be because I ate a vegan dinner, I take a myriad of supplements, I drank a couple of glasses of water in between beers, and I took two Advil before bed and when I woke up. But I woke up fine and dandy the next day. There's a possibility the quality and clean ingredients in this beer prevent a hangover but don't quote me on that.
Other Beers Offered by Island Coastal Lager
Island Coastal Lager isn't the only beer that Island Brands produces. They're expanding their line of high-quality beers and beverages to deliver clean drinks to the Southeast USA and beyond.
Island Active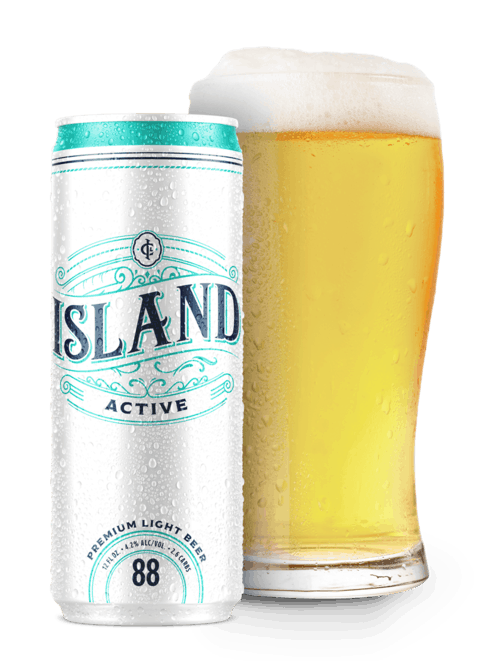 If you want a lighter lager, then you should try the Island Active beer. It has the same clean and crisp flavor as the original lager but is only 88 calories. It's ideal for anyone who loves adventure or simply There are also no preservatives or fillers in this beer.
Island Southern Peach
While Island Brands was inspired by Cuba, this brand still embodies its South Carolina heritage. Therefore, the Island Southern Peach takes its classic lager to a new level by adding in the flavor of fresh peaches.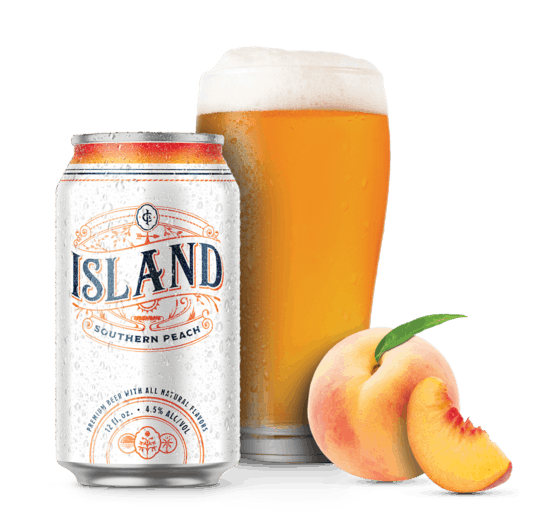 The Island Southern Peach combines their high-quality beer with Southern peach tea to bring you from the island to the South. Don't worry — it's still an easy-drinking beer!
Island Lemonada
Want to go from Cuba to the Mediterranean? You can do so easily by sipping Island Lemonada.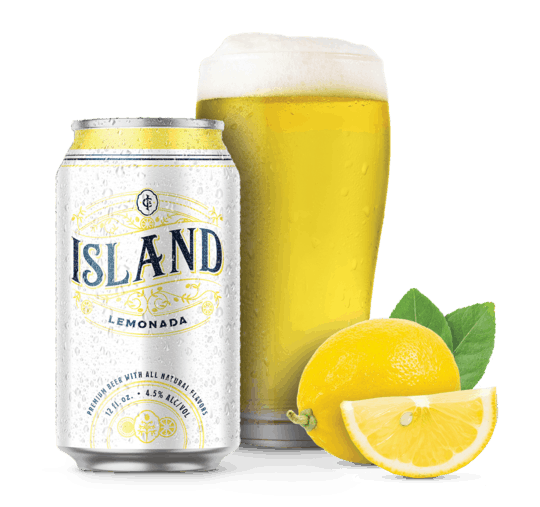 This is a lemon shandy that quenches your thirst. Island Brands balances the taste of fresh lemons with their classic lager to make this shandy that's perfect for summer. It's a crisp and refreshing shandy that's still easy to drink!
Alternatives
While I do like Island Coastal Lager, this isn't the first lager I would recommend to people. Here are a few other alternatives.
Cigar City Tampa Lager
Yep, I have to promote my hometown brewery yet again.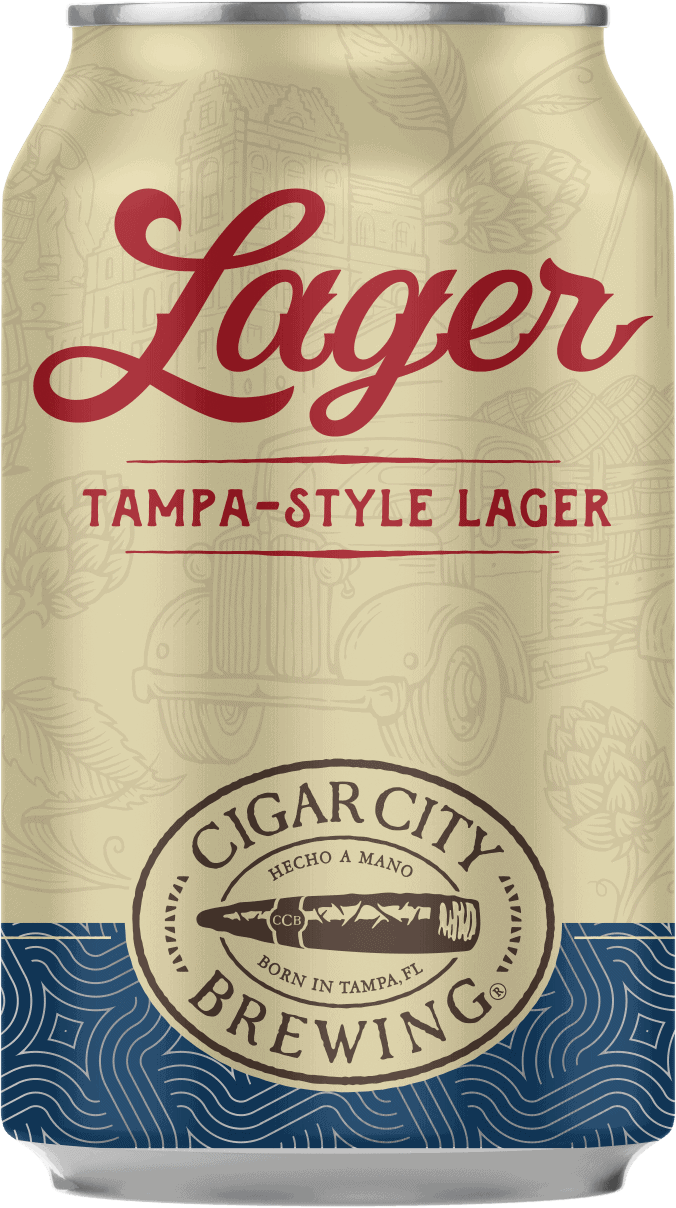 While this is a Tampa-style lager, it has more of a German flavor than anything. Hallertauer hops, German-malted barley, and Bavarian lager yeast make this lager crisp yet full of flavor. That and I am a big fan of German beers. This brings me to my next recommendation.
Weihenstephaner Original Premium
I can't resist a good Helles, and the Weihenstephaner Original Premium is probably one of the best examples of the Helles lager you can get in the US. The beer has a strong bready taste, not a wheat taste. It also has a light and crisp aroma like Coastal Lager but has an overall better flavor.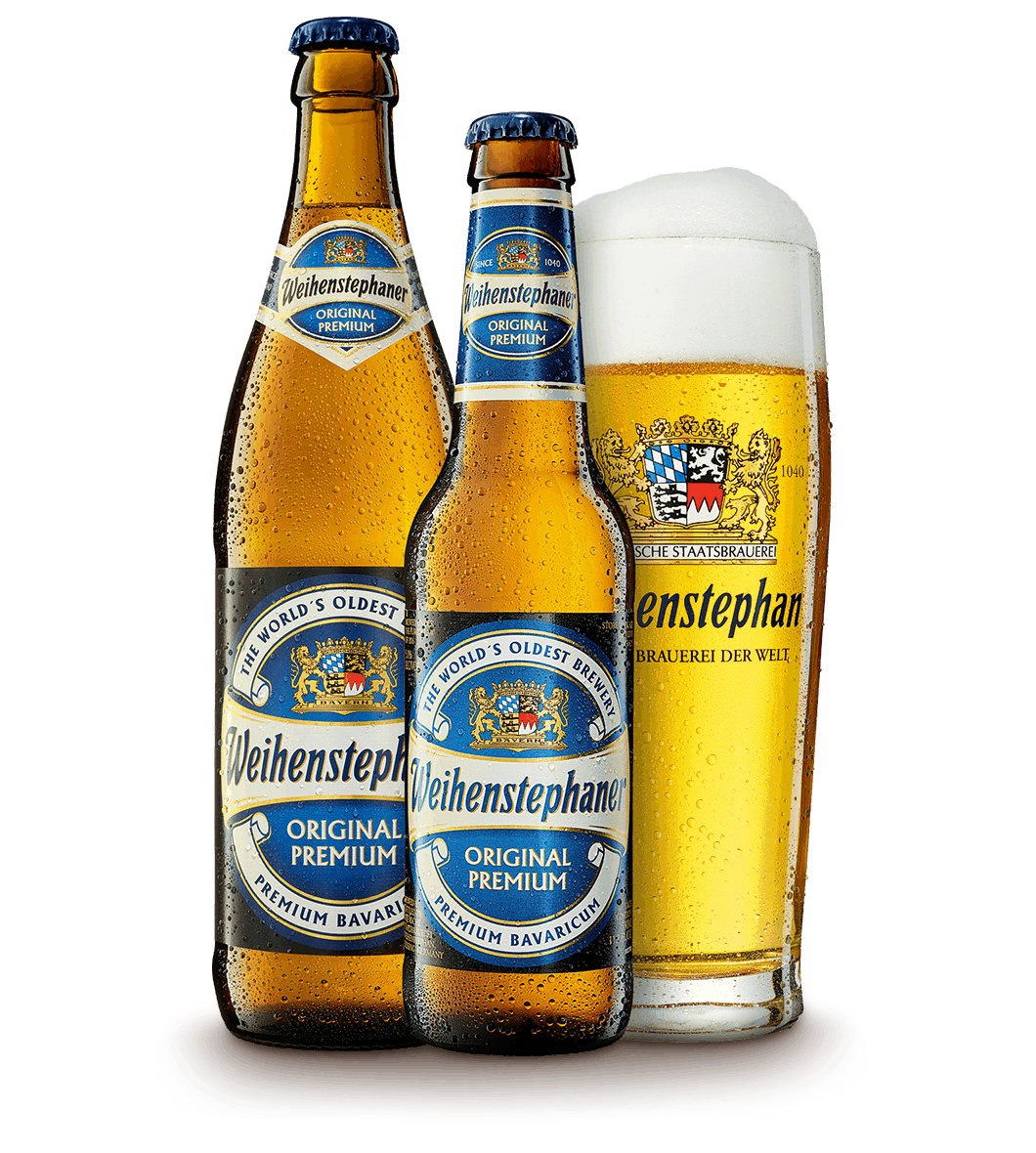 Yuengling Traditional Lager
You know, I debated adding this beer to this list because I feel I had to include something "craft." But I love this beer. If I'm at a bar or restaurant and know they likely don't carry my favorite craft beer, I immediately order a Yuengling.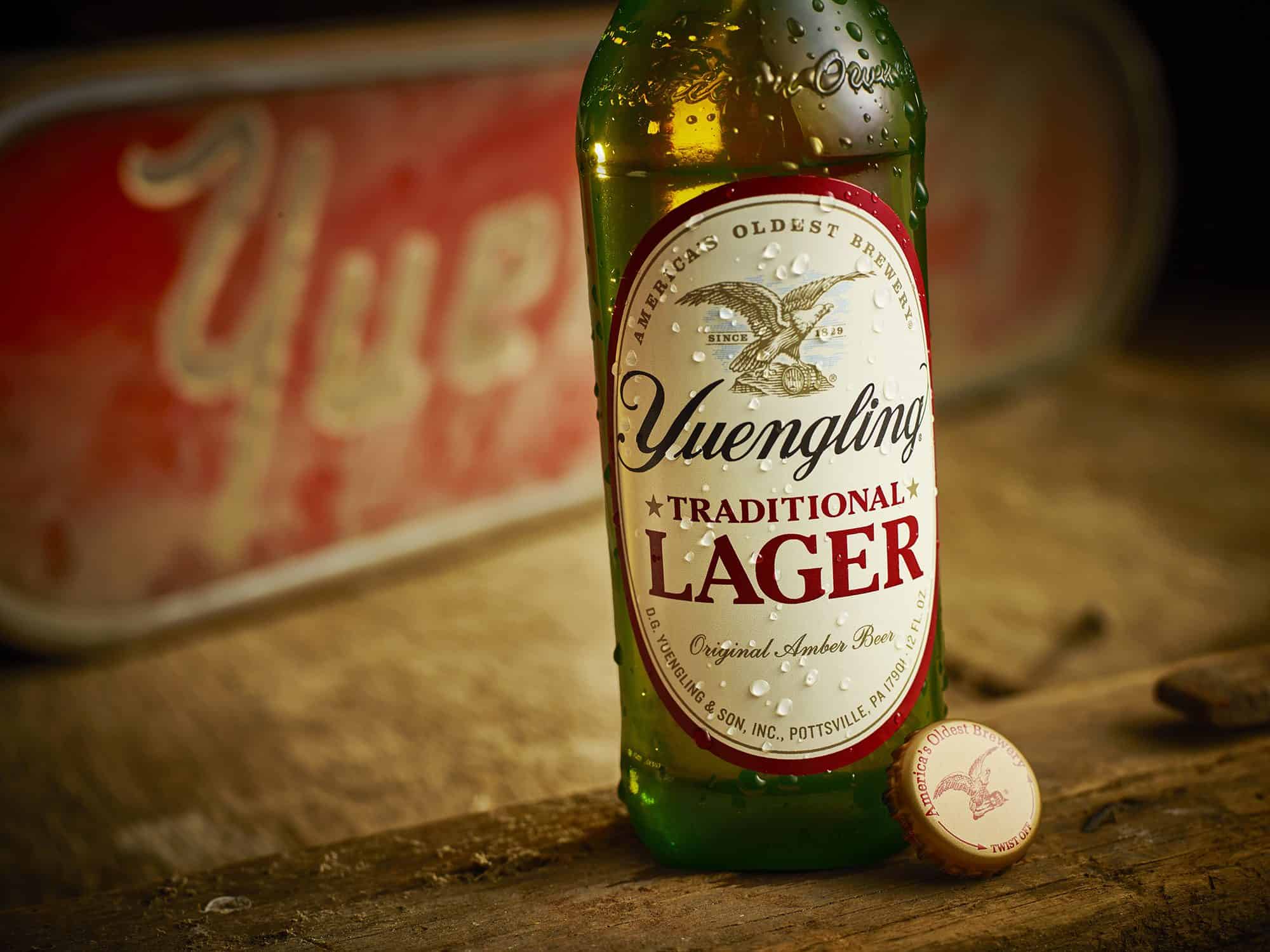 And there's a good reason why. For a domestic beer you can find anywhere in the Eastern US, Yuengling has a medium-bodied and ambery flavor.
Because of the caramel malt, it's slightly sweet. But you get a good balance of malt and hops, making this a simple sipping beer. Yuengling is America's Oldest Brewery and this beer can stand the test of time. So if you want an easy-drinking beer with great flavor, I recommend trying this one.
Coppertail Brewery Florida Special
I would definitely recommend this "easy drinking" lager over Island Coastal Lager. Florida Special is crisp, light, and refreshing. The beer is also perfectly balanced with hops and malt.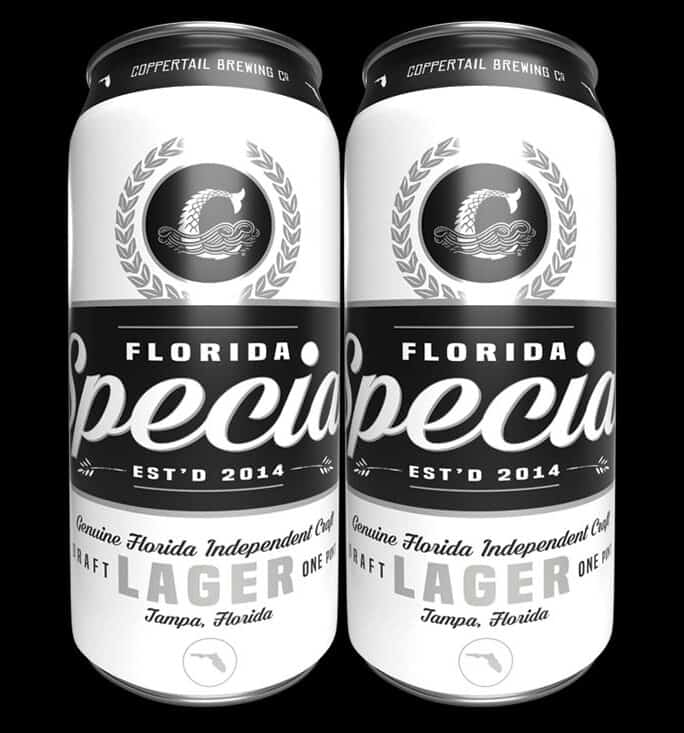 Florida special is straw-colored with a bigger head than Island Coastal Lager. It's the perfect beer designed for hot Florida days. Definitely take this beer with you to the beach or when you're spending all day in the sun.
FAQs
Question: Is Island Coastal Lager a Healthy Beer?
Answer: Yes and no. No beer is healthy, I would argue. But Island Coastal Lager is made with clean, whole ingredients and no fillers or preservatives. If you drink their flavored beers and shandies, they're made with fruit purees and no artificial flavorings.
If you're on a diet, I suggest drinking Island Active since it has fewer calories.
Some other healthy and light beer alternatives include:
Busch Light
Amstel Light
Michelob Ultra
Natural Light
Beck's Premium Light
Corona Premier
Bud Select 55
Miller 64
Question: What Is an Island-Style Lager?
Answer: Island Brands isn't the only company that brews a beer designed for the beach. Island-style lagers are actually really popular.
What sets this style apart? These beers are perfectly balanced with malt and hops, giving them more of a smooth flavor. This is ideal for throwing back a few beers while having fun in the sun.
All island lagers are different; some are more balanced while others are maltier or hoppier. It's best to try these different island lagers to discover your preference.
Question: Is Landshark a Good Beer?
Answer: Another beer that's comparable to Island Coastal Lager is Landshark, but I didn't add this beer to the "alternatives" section because I've never tried it. Reading online, it's apparently a hop-driven yet refreshing beer. I taste virtually zero hops in Island Coastal Lager.
Question: Is Corona a Good Beer?
Answer: Corona is a beer I don't love but I also don't hate, which is why I didn't include it in my alternatives. I definitely think it tastes better with lime. But I've had Corona without one and it tasted fine. Overall, Corona has a light taste that's also good for the beach.
Question: What's the Best-Selling Beer in the US?
Answer: Unfortunately, that's Bud Light. The beer ships and sells by the millions. Yuck.
Question: What Beer Brand Is the Most Popular in the US?
Answer: Surprisingly, that's not Budweiser. It's actually Guinness. The runners-up are:
Heineken
Corona
Samuel Adams
Budweiser
Blue Moon
Coors
Miller
Question: What Are the Worst Beers?
Answer: Bud Light! And add PBR and Miller Lite to the list, definitely.
Question: What Are the Worst Beers for Your Health?
Answer: If you're a healthy person, you should never drink these beers:
Bud Light Straw-Ber-Rita
Guinness Extra Stout
Sierra Nevada Pale Ale
Samuel Adams Boston Lager
Blue Moon Belgian White
Dos Equis
Corona Extra
Coors
Budweiser
Modelo Especial
Heineken
Miller High Life
Stella Artois
The Final Verdict
Would Island Coastal Lager be the first lager I pick up? No. But it is a good option if I want something easy to drink. If anything, I would recommend this beer to someone who isn't a beer drinker and for those who want a better alternative to Budweiser and other big-brand beers.
Stella Artois is also a beer I would recommend. We reviewed their Midnight Lager (though I've never tried it). I still suggest you read the review and give that beer a chance!