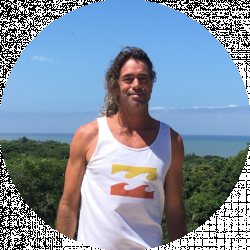 Latest posts by Gavin Eales
(see all)
Budweiser Copper Lager is a fantastic beer and a wonderful collaboration between two of America's most respected and iconic brands. Premium Budweiser Lager has been allowed to mature in seasoned Jim Beam quality six-year-old bourbon whisky casks.
The result is impressive, with lovely aromas of toasted nuts and fresh banana, followed by flavors of toasted nuts and soft undertones of vanilla and sweet caramel. The finish is long, smooth, rewarding, and satisfying. I'll break down all the details of what makes this beer so special in this Budweiser Copper Lager review. 
Pros and Cons of Budweiser Reserve Copper Lager
Pros:
Great collaboration between two American icons

Great tasting American Lager that has allowed to mature in authentic seasoned Jim Beam casks (oak barrels)

Lovely aromas of toasted nuts and fresh banana

Delicious taste of toasted nuts with delicate undertones of rich caramel rye and fresh vanilla

A smooth, satisfying and rewarding finish

Well-Priced for a specialty Lager

Professionally packaged
Cons:
Unfortunately, Budweiser Copper Lager is a limited-edition beer and therefore not as accessible as other products, such as their American light lager
What Does Budweiser Copper Lager Taste Like?
Budweiser Copper Lager offers wonderful tastes and aromas and is the perfect choice for those of you that enjoy both beer and whisky. Upfront, you encounter lovely aromas of toasted oak and fresh banana. This is followed by strong tastes of toasted nuts with soft notes of vanilla and sweet caramel. The finish is exceptionally smooth, lingering, and refreshing.
What Does It Look Like?
Budweiser Reserve Copper Lager is possibly one of the most enticing beers that I have ever seen. It is a rich dark copper color and offers medium to high carbonation with a thick creamy white head.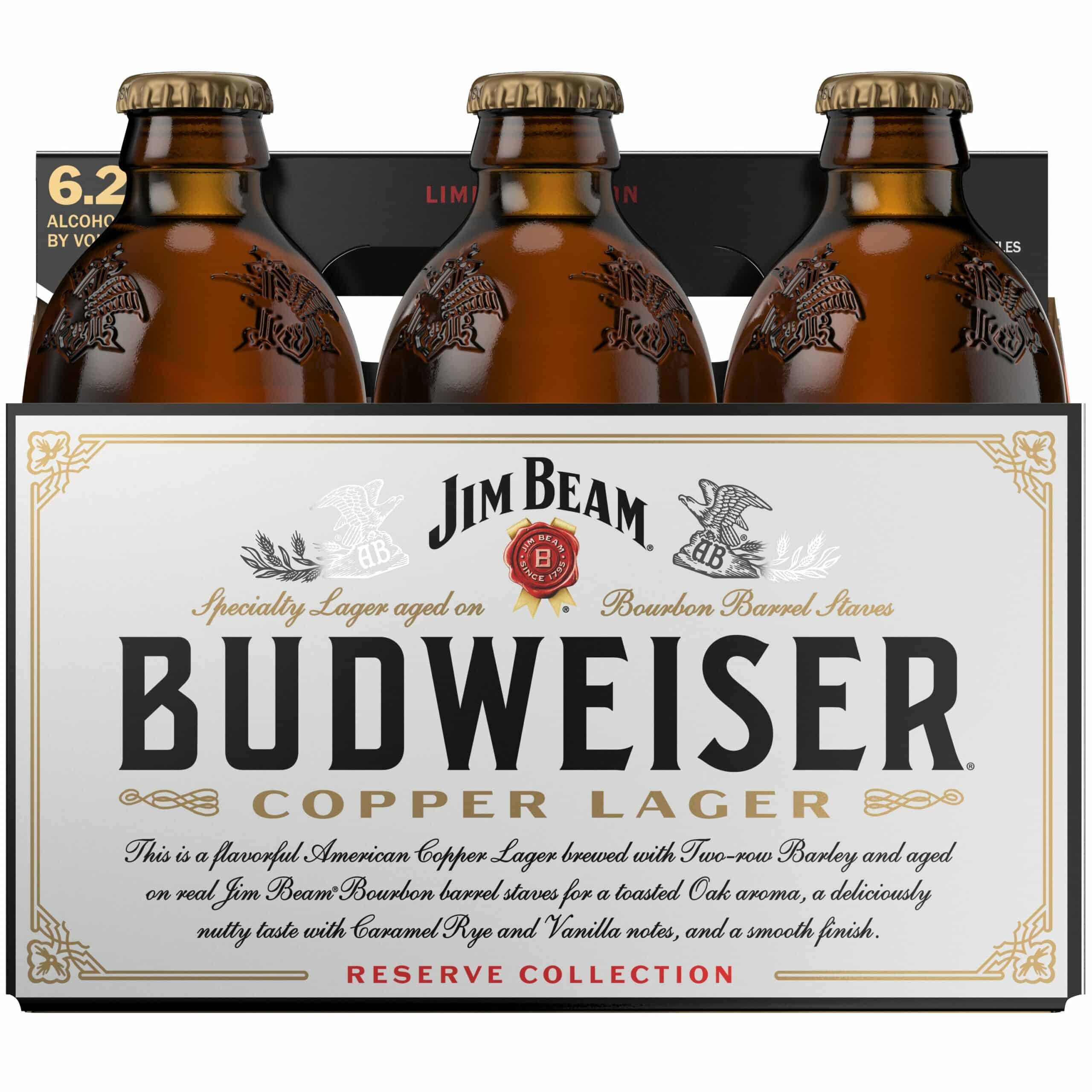 The Ingredients
Budweiser Copper Lager is made from all-natural ingredients and treated water, and all these ingredients are of the highest quality, which is essential for a world-class beer.
Water
What most people don't know is that Budweiser is made using sewerage water, and this has been the case for decades. The major intake is about four and a half feet away from the Metro St Louis Sewer district Missouri River Treatment Plant waste pipe.
The water then undergoes a rudimentary screening process and is then chemically and mechanically treated. The result is soft water with high levels of purity.  
Yeast
Budweiser utilizes a specialty yeast strain called Saccharomyces Pastorianus. This Lager yeast strain operates at the bottom of the wort and is the most utilized yeast strain in the world for producing raw beer. Most breweries have their own variation of this legendary yeast strain, and in most cases, it is a closely guarded company or a family secret.
Toasted Barley Grains
Budweiser Copper Lager is made with authentic two row barley. Two row barley is the oldest known form of barley and is typically used for brewing beer (most of the world use six-row barley as animal feed and supplement).
Two-row barley is significantly more fermentable than six-row barley due to the low levels of protein. Six-row barley has high levels of protein which is why it is typically used as animal feed.
Rice
Rice and other secondary supplements like cereal, corn, wheat, rye, and oats are known as adjunct ingredients. Budweiser adds rice as a secondary supplement to ensure a smooth and crisp taste, but it is usually added to cut production costs. All rice used to make Budweiser is grown in the United States and sourced from local farmers.
Hops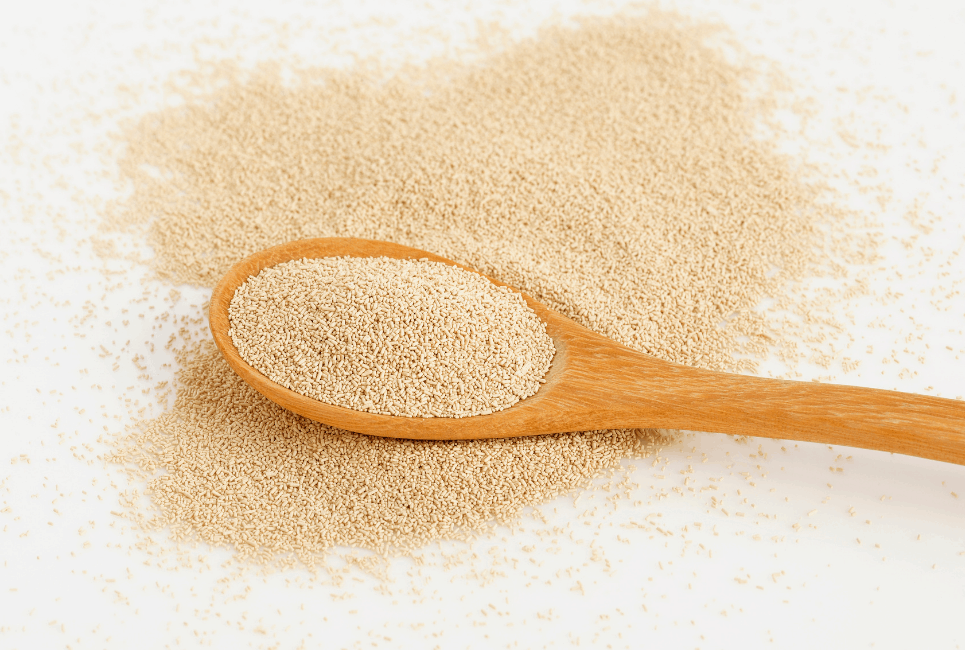 Budweiser typically utilizes hops that offer low levels of bitterness and high levels of aromas and tastes. German hop varieties are grown on American soil such as Tettnanger, Saaz, and Hallertau, combined with the non-German Willamette hop, all come together perfectly to create this satisfying beer.
Tettnanger

 hops are prized for their aromatic qualities and originated around Lake Constance in Germany. It is part of the Saaz hop family.

Saaz

 hops are used in numerous beers around the world and offer a definitive and unmistakable aroma. Saaz forms part of the noble hops group. There are four hop types in this elite group of originals.

Hallertau

 hops have a reputation as being the world's most important hop and are even referred to as the potentate of German hop varieties. Hallertau hops are sought after for their delicate and gratifying aromas.

Willamette

 hops are derived from the English variation of Fuggle, and Fuggle Tetraploid hops. This triploid aroma hop offers earthy aromas with soft herbal notes and medium levels of spiciness.
The Fermentation Process
Budweiser Copper Lager is fermented in the same way that all Lagers and Pilsners are fermented. Using what is known as the bottom-fermenting method, authentic specialty bottom-fermenting yeast strains operate at the bottom of the wort. The optimum operating temperatures are between 5 and 10 degrees C (41 and 50 degrees F). Allowing the yeast to operate at lower temperatures results in the yeast working at a slower rate and, in turn, reduces the amount of carbon dioxide and also allows the yeast to trigger sooner in its cycle.
The Maturing Process
For normal Budweiser beer, this would be the stage where it would be bottled, labeled, and sold. To create Budweiser Copper Lager, Budweiser brewmasters transfer the brew into authentic and well-used Jim Beam Bourbon aging casks.
These wonderful oak barrels have, over decades, slowly absorbed lovely flavors and aromas from the quality whisky that it had been housing. Once the Budweiser is stored in these bourbon barrels, it is gently infused with these very same flavors and aromas of premium six-year-old Jim Beam whisky and well-aged oak.
The amount of time that the beer is matured appears to be a company secret, but whatever it is, the brewmaster got it spot on. The beer still dominates and isn't overpowered by the whisky aromas and flavors. Instead, they gently compliment them to create a delicious and well-balanced Lager.
Budweiser Copper Lager ABV (Alcohol by Volume)
Budweiser Copper Lager is full-on aromas, flavors, and ABV. At an impressive 6.2%, it offers an ABV that is significantly higher than traditional American and European beers and borders on an IPA-style beer.
Budweiser Copper Lager Nutritional Value
Produced with all-natural ingredients, Budweiser Copper Lager can be considered a healthy beverage if consumed in moderation. Each 12oz serving offers:
Protein 2.9 g

Dietary Fibre 0 g

Total Carbs 16 g

Sodium 0 mg

Cholesterol 0 mg

Saturated Fats 0 g

Total Fat 0 g
The Packaging
Budweiser Copper Lager is expertly packaged and available in unique 12oz brown glass bottles. It has a short neck, a short stubby bottle and features a modern-day crown cap. They are available in four, six, and twelve-pack options.
The four and six-pack options are presented in a sturdy cardboard carrying pack with a comfortable handle. The 12 pack option is presented in a sealed rectangular cardboard box for easy transport and storage.
Each bottle features a classic American-styled logo that illustrates the strong bond between these two iconic companies. The label is beautiful and features a white background, black font, and red trim.
It displays both the Budweiser and the classic Jim Beam logos. Each four, six, and twelve-pack is professionally branded, and overall the packaging is up there with the best of them.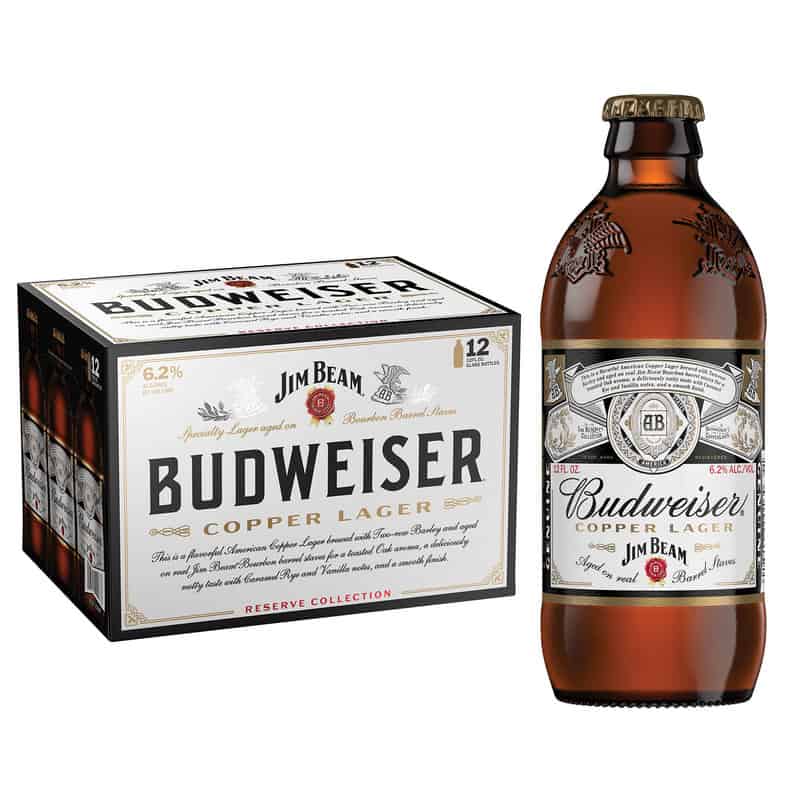 Where Can You Purchase Budweiser Copper Lager?
Budweiser has an exceptional distribution footprint spanning the globe, but finding Budweiser Copper Lager may prove to be difficult. Budweiser Copper Lager is a reserve collection limited edition beer and currently doesn't feature as a product on their official page.
There could be local liquor outlets and convenience stores that have stock, but it might be a hit-and-miss situation. I discovered that Walmart has stock and suggest you purchase online from Walmart.com.
Regional and national distributors such as Alliance Beverage Distributing and Young's Market Company should be able to supply or source Budweiser Copper Lager for you.
Although I generally encourage guys to support smaller independent outlets where possible, in this case, purchasing online may be your safest bet. Companies such as Colonial Spirits, wines-searcher.com, and Totalwine will ship quality Budweiser Copper Lager directly to your office or home.
About the Brewery
Budweiser Copper Lager is produced by Anheuser-Busch, Inc. in St Louis, Missouri. The Budweiser brand was first introduced in 1876, and the brewery was opened by Carl Conrad and Co.
Carl Conrad, along with his German-born friend Adolphus Busch came together to create a Bohemian-inspired American Lager on US soil. Budweiser Lager was born and, in a relatively short time, became one of the best-selling beers in the world.
In June 2008, Budweiser was sold to the Belgium-Brazilian brewing company InBev for a staggering $46 billion. This purchase allowed InBev to merge the four largest beer companies in the world under one roof.
The InBev group is the worlds' largest beer company and produces and sells over 400 different types of beers. In 2018, they were responsible for 30% of the worlds' beer market.
Budweiser Copper Lager and all Budweiser products are still produced in the Budweiser Brewery in St Louis, Missouri, and still made to the exact recipe that Carl Conrad and Adolphus Busch created in 1876.
Budweiser Copper Lager Alternatives
Below are four quality alternatives to Budweiser Copper Lager:   
Bourbon Barrel Aged Dark Star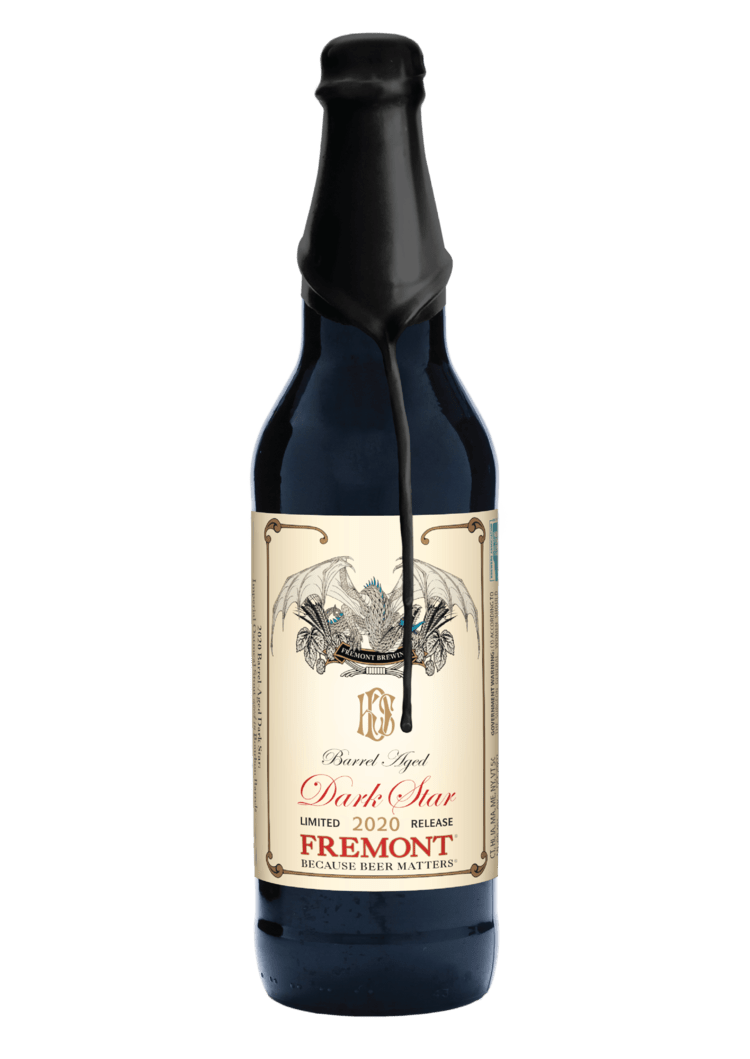 This is a fantastic beer produced by the Fremont Brewing Company in Seattle, Washington. It is made from a blend of natural oatmeal stout that is then allowed to mature in good old-fashioned Kentucky Bourbon Barrels for between eight and eighteen months.
Bourbon Barrel-aged Star offers delicate tastes and aromas of leather, fresh vanilla, and sweet chocolate with an impressive ABV of 12.8%
The Abyss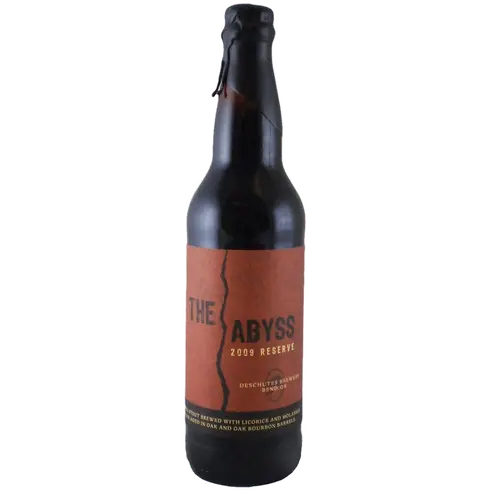 The Abyss by Deschutes Brewery in Oregon is a unique, tasty, and refreshing beer that is full of interesting flavors. The Abyss is a premium imperial stout that has been aged in red wine, new Oregon oak, and bourbon barrels.
Lovely notes of burnt sugar and smoky firewood are complemented by a long, smooth, and refreshing finish. The Abyss is full of flavor and offers an ABV of 11.7%.
Black Ops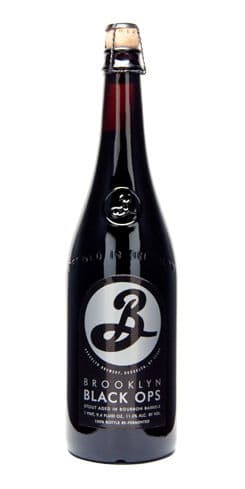 Black Ops is proudly produced by the Brooklyn Brewery and features some interesting and innovative brewing techniques. The beloved Brooklyn brew offers rich, sweet, and fruity qualities indicative of an authentic Al-style beer.
Black Ops is allowed to age in seasoned bourbon barrels to absorb all the tastes and aromas on offer. Once aged, the brew is then re-fermented using champagne yeast. This process ensures a finish that is dry with hints of champagne. This is an interesting and rewarding beer with an ABV of 6.5%.
Goose Island Bourbon County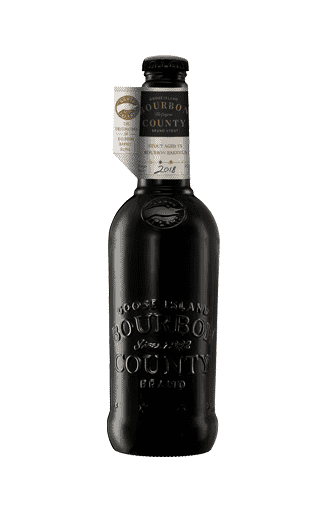 This rich and flavorful imperial stout has been aged in a variety of bourbon barrels that previously housed premium bourbons such as Buffalo Trace, Wild Turkey, and Heaven Hill. The stout is allowed to mature in freshly emptied oak barrels for between eight and fourteen months.
Upfront, you encounter rich aromas and flavors of molasses, oak, whisky, vanilla, and chocolate. This is followed by flavors of almond, fresh berries, and caramel. The finish is smooth, crisp, and refreshing. Goose Island is an exceptional beer and offers a staggering ABV of 14.4%.
Additional Budweiser Products
Budweiser has been producing quality beer since 1876; from humble beginnings with a single recipe, they now produce eight delightful alcoholic and non-alcoholic beverages. Below are five of their most popular products:
Budweiser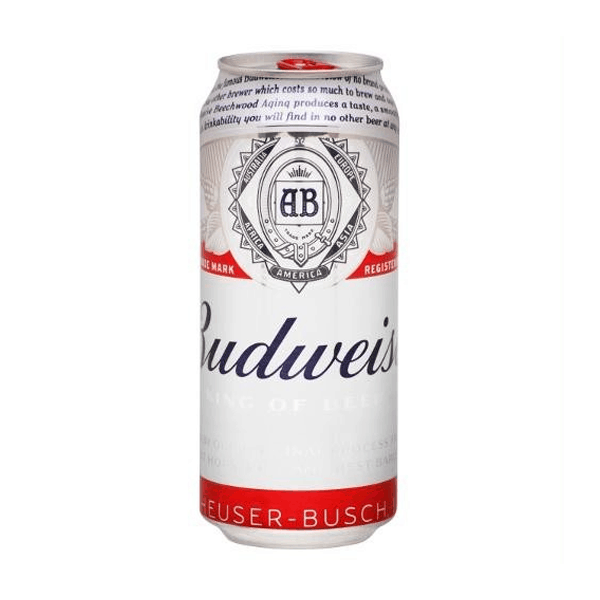 The recipe from 1876 that started it all. Budweiser is a classic American lager with a German touch; it is crisp, full of flavor, and medium-bodied. Upfront you soft aromas and tastes of citrus, fresh noble hops, and rich malt. The finish is smooth, crisp, and refreshing.
Budweiser Zero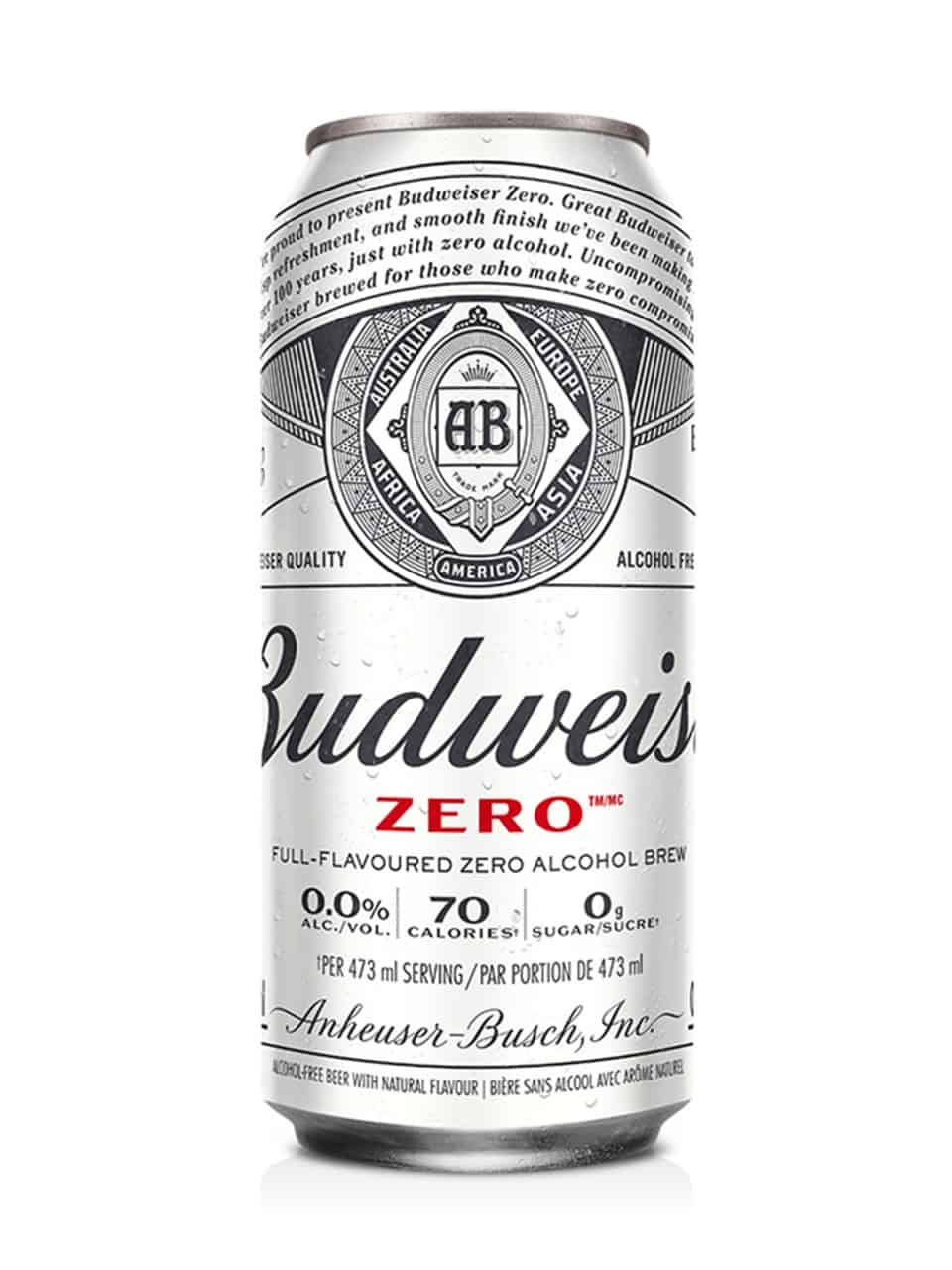 Budweiser Zero is a non alcoholic beer with the same full flavor as a traditional Budweiser Lager. Created for beer lovers who want to reduce their alcohol and calorie intake. Budweiser Zero is the healthiest of all Budweiser products, with 50 calories and zero sugar per 12oz serving.
Budweiser Select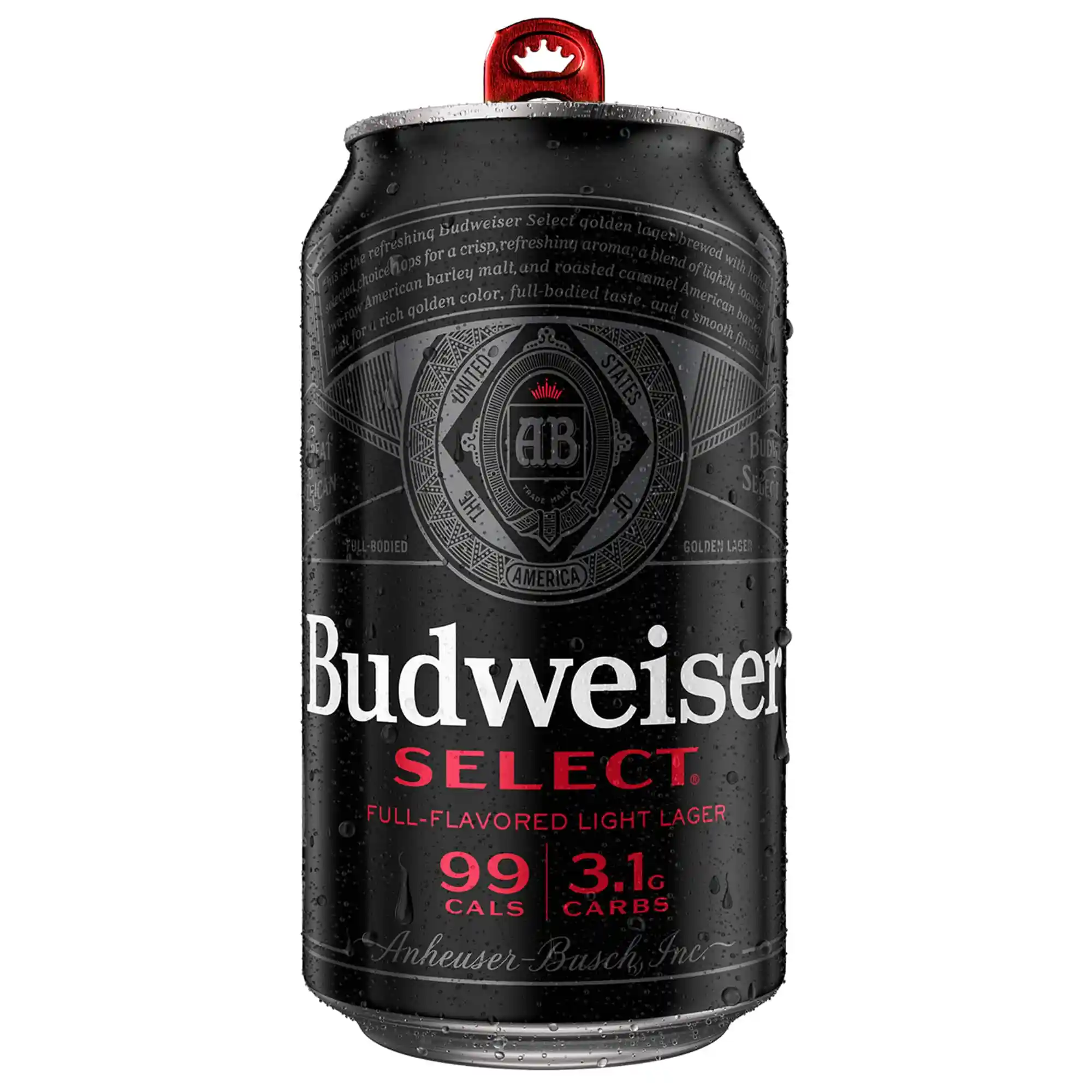 Select is a great-tasting light beer that is full-flavored, crisp, and refreshing. It offers all the aromas and flavors of traditional Budweiser but with only 99 calories, 3.1g carbs, and an ABV of 4.3%. Budweiser Select is a great choice for beer lovers who are health conscious but love the taste of a full authentic beer.
Budweiser Select 55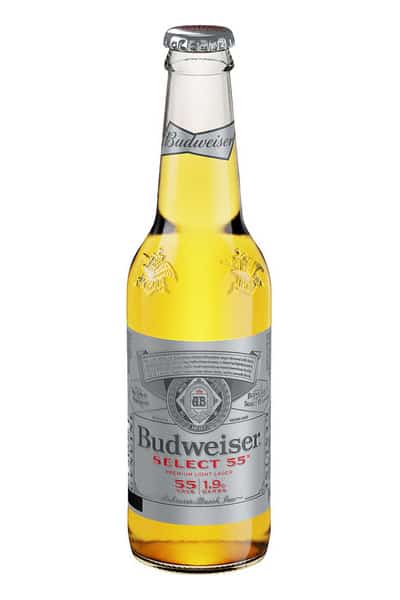 Budweiser Select 55 is a refreshing light golden Lager that has been created to compliment the full flavors of Budweiser Select. It can almost be considered an ultra-light Lager with only 55 calories and an ABV of just 2.4%. Select 55 is made with a combination of domestic and imported European hops and rich caramel malts.
Budweiser Chelada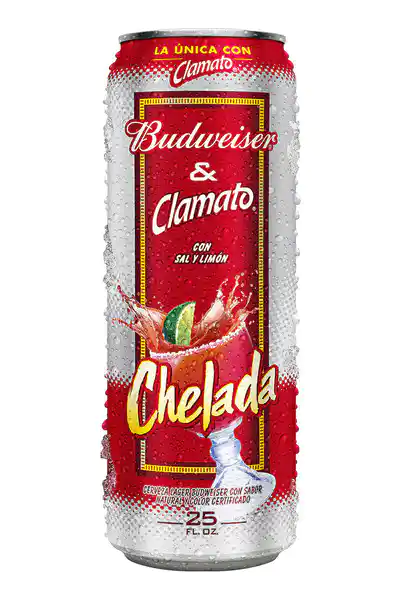 Budweiser has really stepped things up with Budweiser Chelada. It combines the crisp and rewarding flavors of American Lager with full spicy flavors with soft notes of lemon zest. Clamato is a hybrid of clam broth and reconstituted tomato juice with sugar and spices.
This savory twist on an American classic is outstanding, surprisingly refreshing, and is the perfect beverage for a hot summer's day. Budweiser Chelada is medium-bodied, full of flavor, and offers an ABV of 5%.
Frequently Asked Questions (FAQs)
Question: Does Budweiser Copper Lager have Jim Beam whisky in it?
Answer: No, there is no Jim Beam whisky in Budweiser Copper Lager. The delicious beer is brewed as per normal but is then allowed to mature in well-aged oak barrels that have been housing premium Jim Beam six-year-old Bourbon. This process only allows the beer to absorb aromas and flavors left behind by the bourbon. There is no actual whisky added to the beer.
Question: Is Budweiser a German beer?
Answer: Budweiser Copper Lager is produced by the Budweiser Brewery (now owned by InBev) in St Louis, Missouri. The company was opened by American-born Carl Conrad and his close friend Adolphus Busch who was born in Germany. Budweiser is an American Lager produced on US soil, but there is certainly some German influence in the recipe and beer, particularly the choice of European hops.
Question: What does Budweiser Copper Lager taste like?
Answer: Budweiser Copper Lager is an exceptional beer and is satisfying and rewarding. Upfront, you get lovely aromas of toasted oak and banana. These elegant aromas are followed by strong flavors of toasted nuts with soft undertones of vanilla and sweet caramel. The finish is exceptionally smooth, lingering, and satisfying.
Question: Can you still purchase Budweiser Copper Lager?
Answer: Budweiser Copper Lager is a limited edition beer, so although you can still purchase it, it is not as accessible as other popular brands. The last batch on record was produced in March 2020, but there are still a few outlets and distributors that may have stock. Your best chance of acquiring this enjoyable beer may be to purchase it online.
Question: Is Budweiser Copper Lager an IPA-style beer?
Answer: Traditional IPA (India Pale Ale) was produced to preserve the beer for thirsty seamen over long ocean journeys. The way the seamen achieved this wonderful feat was by loading the beer with Ludacris amounts of hops. This resulted in a hop dominant beer with high levels of bitterness and an exceptionally high ABV (Alcohol by Volume). Budweiser Copper Lager is full-flavored and offers an impressive AVB of 6.2%; this is the main reason why so many beer lovers assume that it is an IPA-style beer.
Budweiser Copper Lager Review: Conclusion
Budweiser Copper Lager is an enjoyable, full-flavored beer with a gentle hint of quality six-year-old premium Jim Beam whisky. It offers wonderful aromas and flavors with a lingering, refreshing, and satisfying finish.
This is another beer that I would recommend that every beer lover tries at least once. If you are like me and happen to enjoy both beverages equally, then this is certainly a beer for you. The Budweiser Lager holds its own and is gently complimented by the wonderful aromas and flavors from the seasoned oak bourbon barrels.
I wouldn't consider Budweiser Copper Lager to be an everyday beer but more of a special occasion and celebration beverage. I enjoy a cold Budweiser Copper Lager when dining at an exclusive restaurant or chilling at a swanky bar with my mates.