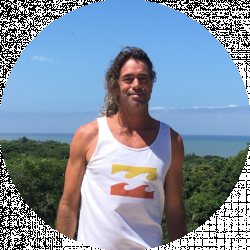 Latest posts by Gavin Eales
(see all)
Stella Artois Midnight Lager is an interesting beer type that can be described as a combination of a quality Lager and a creamy malty Stout.
This delicious Lager offers the traditional bold undertones of a rich stout that is exquisitely complimented by a crisp clean finish that one would usually associate with a traditional European style lager. The beer we're featuring in this Stella Artois Midnight Lager review is the company's very first-ever limited-edition holiday beer.
Pros and Cons of Stella Artois Midnight Lager
Pros
600 years of traditional brewing tradition and heritage

Delectable flavors of coffee and dark chocolate upfront

Lovely balance, aromas, and bitterness from the Saaz and Herkules hops

Crisp, dry, and refreshing on the finish

Not as heavy as traditional Stout beer

Pairs exceptionally well with both savory and sweet dishes
Cons
Stella Artois Midnight Lager is a limited-edition and seasonal lager, and therefore it is not available all year round. This is unfortunate but I do have a feeling that it will evolve into an all-year-round beer soon.
How Does it Taste?
Stella Artois Midnight Lager offers extremely unique flavors, and is unlike any beer I have tasted before. Upfront you get delectable tastes of coffee and creamy dark chocolate.
This is followed by earthy aromas and bitterness from the Saaz and Herkules hops, which results in a crisp, dry and refreshing finish. Stella Artois Midnight Lager is a perfectly balanced beer, which is full-flavored and medium-bodied.
The Ingredients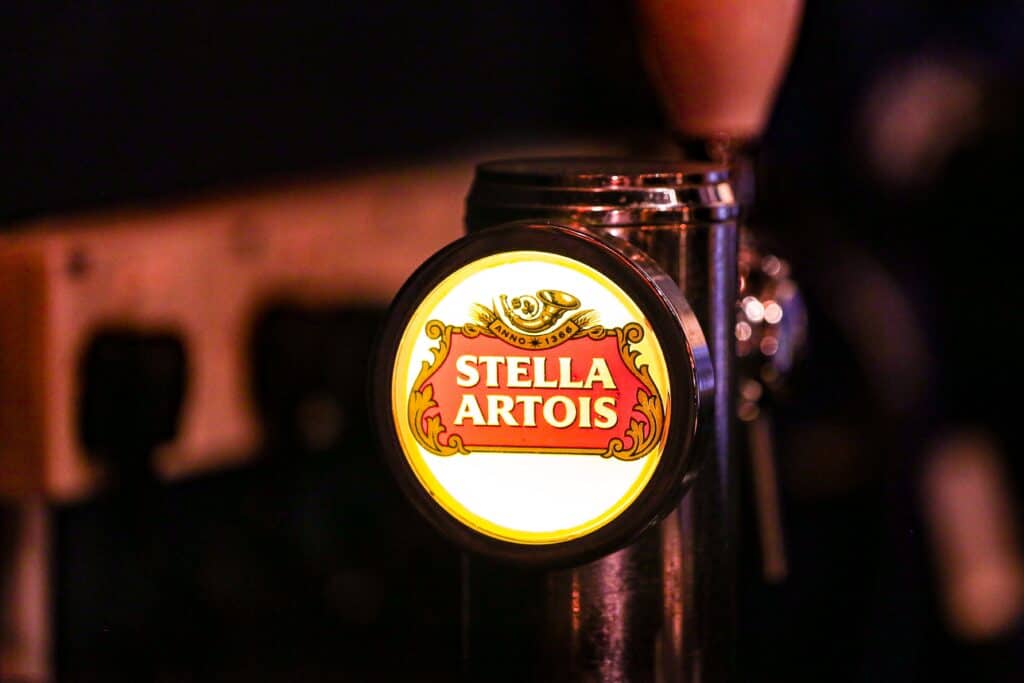 Water: Stella Artois mainly use water that they source from their wells as well as natural wells when brewing their exceptional brew. In some cases, they will also use water sourced from local rivers and in rare cases the public water supply. They prefer to be autonomous and generally source their water from their wells. 
Yeast: When producing Stella Artois Midnight Lager, the yeast that is used is a unique yeast strain that is only known to the guys at Stella Artois. This key ingredient is a closely guarded secret and has been for hundreds of years.
Hops: Stella Artois Midnight Lager uses a combination of Saaz and Herkules hops to balance the sweetness of the dark roasted malted. Additionally, they offer natural and earthy aromas, which greatly contribute to the quality of the end product. Saaz hops are sourced from Zatec, Czech Republic, while Herkules hops are sourced from hull, Germany.
Malted barley: Premium Barley is sourced from traditional barley farms from the North East of France. These farmers supply the raw product directly to the Stella Artois brewery in Leuven, as well as a malt-house in Antwerp called Boortmalt. Boortmalt now has four malting plants in Antwerp and is the largest manufacturer of malt in the world. 
The Fermentation Process
Stella Artois Midnight Lager is brewed using top-fermenting strains that are more effective at higher temperatures.
While bottom-fermenting yeast strains work more efficiently at temperatures between 40 and 54 degrees F (4 and 12 degrees C.), top-fermenting yeast strains prefer slightly warmer temperatures between 55 and 70 degrees F (13 and 21 degrees C).
Additionally, top-fermentation allows for enhanced fruity tones and aromas that are more common in ale and are lost when using the bottom-fermentation method.
The Color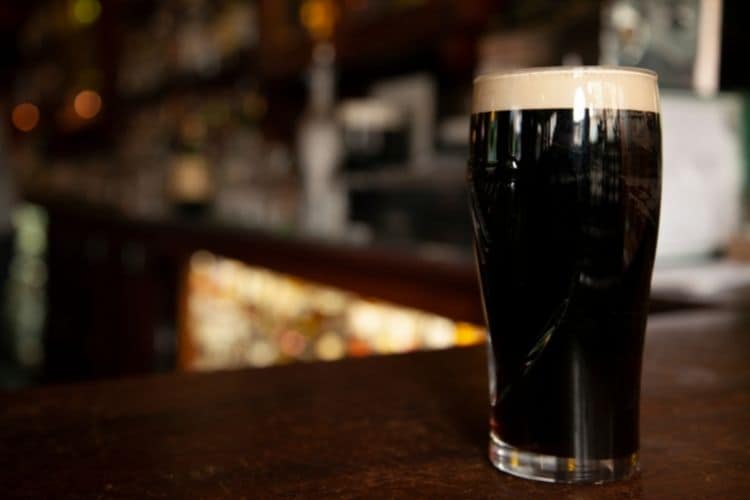 As the name suggests, this Lager is dark in color and closely resembles that of a traditional Irish Stout, with an attractive head that is dark brown, thick, and creamy.
The marketing team at Stella Artois hit the nail on the head when describing the color as "the dark midnight sky in winter".
Packaging
Stella Artois Midnight Lager is beautifully packaged in a 12oz (350ml) black bottle with a gold logo that pops. It is attractive and immediately draws you towards the beer.
It is also packed into convenient six and twelve-pack cardboard packs that are professionally branded, easy to store, and comfortable to carry.
How is Stella Artois Midnight Dark Lager Priced?
Stella Artois Midnight Lager is reasonably priced when compared to specialty beers in the same category. Surprisingly, it is slightly below the average purchase price of the ten most popular dark lagers on the market.
Considering the tradition, heritage, and unique flavors presented in this dark lager, the price is more than reasonable.
ABV (Alcohol by Volume)
Stella Artois Midnight Lager has an above-average ABV of 5.4%.
Where Can You Purchase Stella Artois Midnight Lager?
Unfortunately, this Quality Dark Lager is not as accessible as we would like. There are however a handful of distributors in the US that do carry stock of this fine beer.
If you are on the West Coast you can try Sal's Beverage World. If you happen to be out on the East Coast, I recommend Joe's Canal. Sal's Beverage World also has distribution in the Midwest and Tower Beer, Wine and Spirits keep stock of Stella Artois Midnight Lager in the South.
Stella Artois Midnight Lager can also be purchased online from organizations like Drizly, GotoLiquorstore, and KingKeg.
Stella Artois Origins
Stella Artois as we know it came into being in 1926, but the history of this organization dates way back to 1366. In the town of Leuven, Belgium, the De Hoorn brewery was established and began laying the foundation of quality and taste that we have come to expect from Stella Artois.
In 1708, a gentleman by the name of Sebastian Artois joined the De Hoorn Brewery and soon was promoted to Head Master Brewer. Fast forward nine years to 1718 and Sebastian Artois bought the brewery and subsequently changed its name to the Brouwerij Artois Brewery.
By 1926 the brew had become so popular, both locally and internationally that Sebastian Artois felt the need to give back to the community. His brewery created a special batch of beer, as a Christmas gift to the good people of Leuven. This special batch was called Stella Artois, Stella is the Latin term for "Star" and Stella Artois was born.
To pay homage to this historic occasion, every bottle or can of Stella Artois features a star on the logo. To pay homage to their roots and heritage, a Horn is also featured on the logo representing the "De Hoorn" brewery and where it all began. 
Stella Artois Today
Stella Artois has evolved into the largest beer producer in Belgium, and in 2020 was ranked as the third most valued brand of beer on the planet.
They are currently present in 95 countries with breweries in Belgium (Leuven and Jupille), as well as other countries like the United Kingdom, Hungary, Canada, and Australia. In 2019 Stella Artois was voted Best International beer in the world.
Additional Stella Artois Products
Stella Artois Premium Lager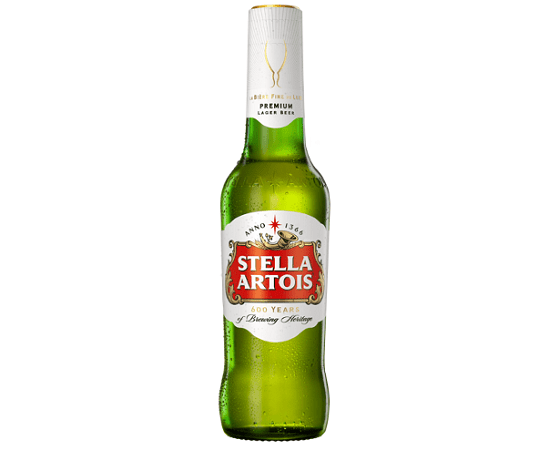 Stella Artois Premium Lager is the company's signature beer, and is manufactured using the same brewing recipe and technique that dates back to 1926. It offers a well-balanced flavor of malty goodness and bitterness from the crisp hops, with lovely floral aromas. The finish is soft, crisp, and dry.
Stella Artois Petite Lager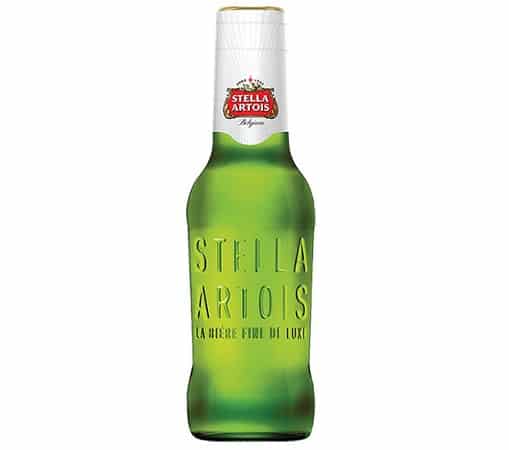 This petite lager contains all the goodness and taste of the Traditional Stella Artois Premium Lager with the only difference being the size of the beer.
The traditional Premium Lager is offered in 12oz bottles whilst the petite Lager is offered in 7oz bottles. The Petite Lager is perfect for hot summer days and the smaller-sized bottle stays significantly colder for longer.
Stella Artois Solstice Lager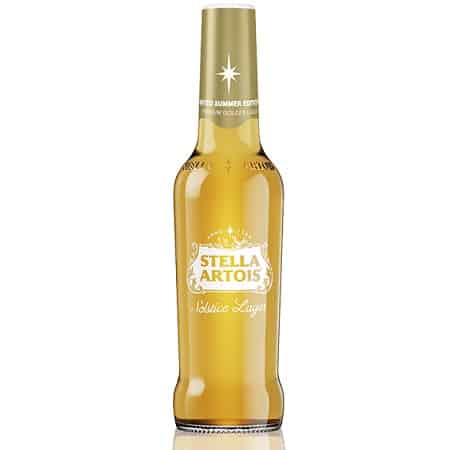 Stella Artois Solstice Lager was brewed in celebration of the years' longest day, and the first beer brewed especially for summer. This unique beer has been filtered three times for additional refreshment and smoothness.
Stella Artois Solstice Lager offers a thirst-quenching and refreshing taste with fruity citrus notes and a satisfying clean dry finish. This delicious beer is now available all year round. With an ABV of 4.5%, 105 calories, and 4.5g's of carbohydrates per 12oz serving, this is Stella Artois take on a modern light beer.
Stella Artois Cidre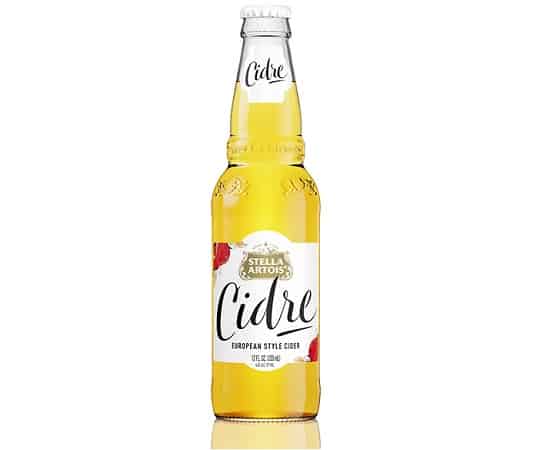 This thirst-quenching European Style cider is the first of its kind to leave the Stella Artois Brewery. It is the perfect summer drink with a subtle sweetness upfront, which is followed by a crisp, dry and refreshing finish.
Stella Artois Cidre is expertly brewed with all-natural flavors and is also gluten-free. With an ABV of 4.5%, 180 calories, and 22 grams of carbs per 12oz serving, this is Stella Artois' first and only cider.
Stella Artois Midnight Lager Alternatives
Stella Artois Midnight Lager is such an interesting beer, that once you have had your first taste, I'm sure that you will be looking to explore the world of dark lagers.
Below are five quality alternatives to Stella Artois Midnight Lager:                                                        
Paulaner Oktoberfest Bier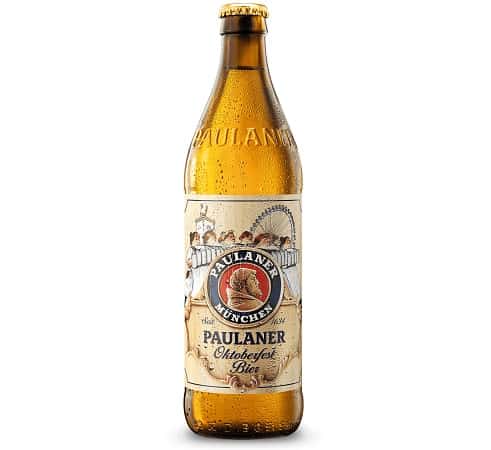 Paulaner Oktoberfest Bier is only brewed Oktoberfest, it has been this way since 1818. Widely regarded as Germany's most loved Oktoberfest Beer, it offers a delicately balanced flavor of bold malt with a gentle taste of authentic home-grown hops. Paulaner Oktoberfest Bier is delicious and very drinkable.
It has an enticing rich golden color and looks as good as it tastes. If you are ever presented with the opportunity to sample this beer, you should grab it with both hands. The freshness, premium ingredients, and natural flavors offer a thirst-quenching experience like no other.
Spaten Oktoberfest Bier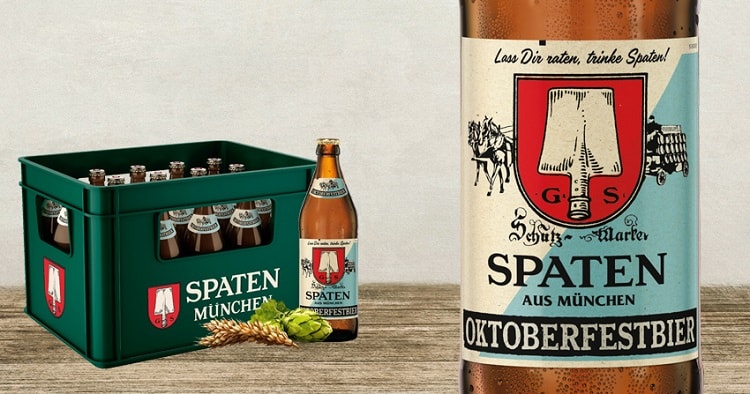 This is the worlds' first ever Ur-Marzen Oktoberfest beer. First produced in 1872, Spaten Oktoberfest Bier was specially created for the world-renowned Oktoberfest. The focus of this delicious beer is balance, and the brewer has done this perfectly.
A superb combination of authentic German hops and locally sourced roasted malts results in a unique and thirst-quenching medium-bodied beer with notes of natural sweetness.
The locals hold Spaten Oktoberfest Bier in such high regard, that no Oktoberfest can begin until a keg of this exceptional beer has been tapped by the mayor of Munich himself.
Guinness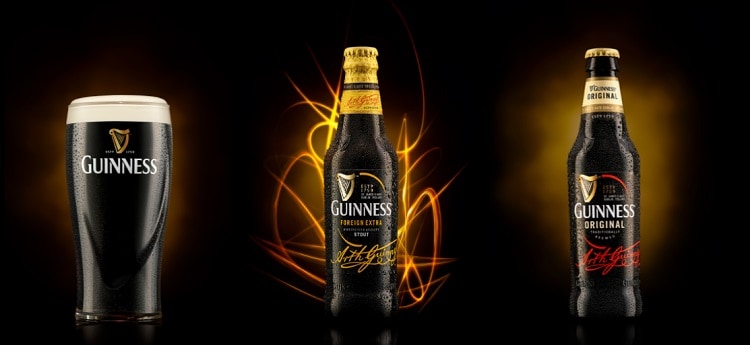 One of the most popular beers in the world, Guinness offers delectable flavors of malty goodness followed by mild bitterness from the hops.
Sweet aromas of the roasted unmalted barley, with undertones of chocolate, coffee, and roasted unmalted barley result in an extremely well-balanced, creamy, and silky smooth finish. Guinness is produced in Dublin, Ireland, and started producing this delightful brew back in 1759.
Lone Star Lager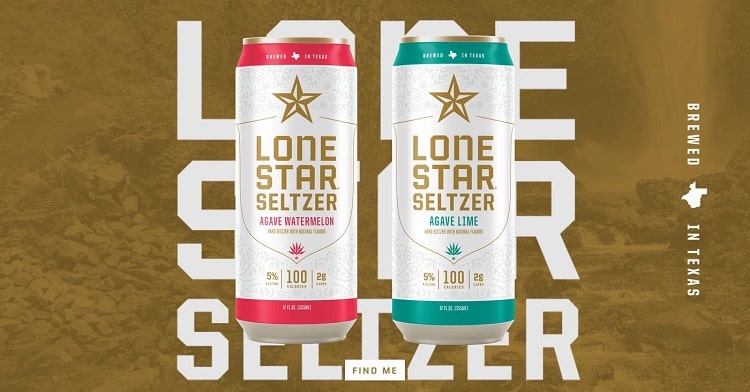 Lone Star Lager uses natures' finest ingredients, to create an exceptional full-flavored beer. It is expertly brewed with rich grains from the Northern and Central Plains, and premium aromatic hops that are sourced from the Pacific Northwest.
Combined with corn extract and malted barley, this natural-tasting Lager will satisfy any thirst. Lone Star Lager was first introduced in 1884 and is proudly made in the United States. 
Hofbrau Dunkel Lager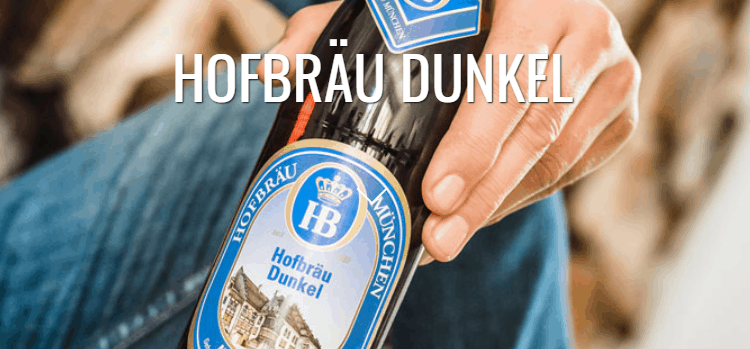 Dunkel Lager by Hofbrau offers all the characteristics and bold flavors of a traditional German lager. Upfront you get a smooth malty sweetness that is followed by bold tastes of the hops, combined with subtle aromas of caramel and malt.
Hofbrau Dunkel Lager is dark brownish-red in color and features a frothy creamy-colored head. At 5.5% alcohol, the ABV is slightly above average. This light-bodied beer is produced in Bavaria, Germany.
Frequently Asked Questions (FAQs)
Question: Is Stella Artois Midnight Lager still available for purchase?
Answer: Stella Artois Midnight Lager is a seasonal beer that is brewed in the cold European winters and is currently considered to be a seasonal beer. For this reason, it may not always be available.
Question: How Many Carbs Are There in Stella Artois Midnight Lager?
Answer: Stella Artois Midnight is expertly made using natures' finest ingredients and is all-natural. There are only 17 g's of carbs, 190 calories, 0g of fat, and 0g protein per 12oz serving.
Question: Why is Stella called "Wife Beater"?
Answer: Due to its popularity and affordable price, Stella Artois has unfortunately bagged a reputation that is often associated with violence and domestic abuse. This has nothing to do with the beer whatsoever, but all to do with the people that are consuming it.
Additionally, Stella Artois only offers a slightly above average ABV and isn't considered to be a strong (ABV) beer at all.
Question: What is the Darkest Beer?
Answer: Russian Imperial Stouts not only have the highest ABV but are also the darkest beers currently available. High levels of residual sugar help to balance the bitter hops, roasted malt flavors, and alcohol. A smooth creamy and velvet mouthfeel brings all the flavors and aromas together beautifully.
Question: What is the Sweetest Dark Beer?
Answer: Below is a list of the five sweetest dark beers available around the world:
• Garage Brewing Marshmallow Milk Stout
• 12 West Brewing Midnight Run
• PintHouse Pizza Bearded Seal
• Parish Brewing Reve Coffee Stout
• Springdale Beer Brig MOCHA Stout
Conclusion
Stella Artois Midnight Lager is a refreshing beer that has a dark color and a creamy thick head. Upfront it offers warm creamy flavors of coffee and dark chocolate that are elegantly combined with a dry, crisp finish. A lovely hybrid of traditional Stout and a traditional European Lager.
If you enjoy a stout-style beer and a lager-style beer, then you must try the Stella Artois Midnight Lager. It is nowhere near as heavy as a stout and compliments both sweet and savory dishes. I enjoy a Midnight Lager with a barbeque or roasted meats.
Stella Artois Midnight Lager is a seasonal beer but can be purchased online from Drizly, GotoLiquorStore, and KingKeg.
Additionally, it can also be purchased from a handful of distributors across the United States like Sal's Beverage World, Joe's Canal, and Tower Beer, Wine, and Spirits. It is well priced, well packaged, seriously delicious, and thirst-quenching.