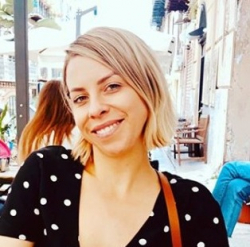 Latest posts by Jodie Chiffey
(see all)
Something about hops that are scarcely available draws me to try and use them in my homebrew efforts. While I enjoy using bittering hops such as Galena, Nugget, and Bravo, which are easy to buy, I like the thrill of crafting beer with less-known hop varieties.
Tillicum hops are a bittering hop from the Haas Breeding Program in Yakima Valley, Washington State, but their availability is less than ideal.
So, let's get into my Tillicum hops guide and find out if this American bittering hop is worth trying to locate.
Bottom Line Up Front
Tillicum hops are a good choice to provide bitterness to IPAs and pale ales, and you could also use this hop to create a solid American stout. There are some drawbacks with Tillicum, mainly its limited availability and the need to be careful with how much you use.
However, if you can source Tillicum hops, they make for an interesting choice in ale and stout recipes.
Pros and Cons of Tillicum Hops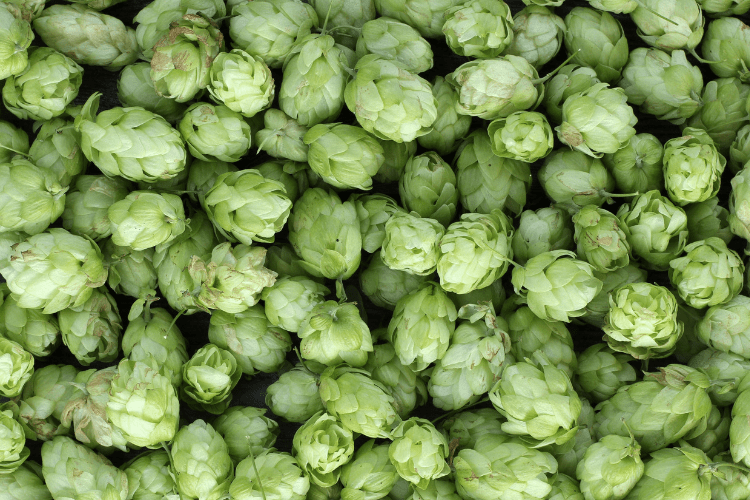 Pros
Tillicum hops impart a nice bitter finish to homebrews.
This hop is ideal for use in an IPA, pale ale, or stout recipe.
Closely related to Galena and Chelan, two renowned bittering hops.
I like the aroma that Tillicum hops have, with citrus and stone fruit.
Cons
Tillicum hops should only be used as a bittering hop.
I find Tillicum hops difficult to buy, so you might need to consider a substitute.
You can't grow these hops as a homebrewer.
History of Tillicum Hops
Tillicum hops were initially grown by John I. Haas, Inc in the 1980s and released in 1995.
This hop has Galena as a parent hop and is the sister to Chelan, two popular bittering hops.
The hop was bred as part of the Haas Breeding Program in Washington's Yakima Valley. While Tillicum isn't perhaps one of the most popular hops used by homebrewers, I think it does have good potential in various homebrews.
Flavor Profile
Tillicum hops are only used for bitter beer, and this isn't a hop that I wouldn't recommend trying to use to add aroma and flavor to your homebrews.
When smelling the hops, I picked up stone fruit and citrus flavors, and I also picked up some bitter aromas. I would describe the smell of Tillicum hops as pretty mild compared to other hops loaded with different scents.
Tillicum hops have a high alpha-acid content (average of 13.5-15.5%), which means that this hop is ideal for bittering. The lack of intense flavors and the potentially harsh bitterness if used in higher quantities means that this hop won't work as an ingredient for adding aroma, so refrain from using Tillicum hops towards the end of the boil.
How to Grow Tillicum Hops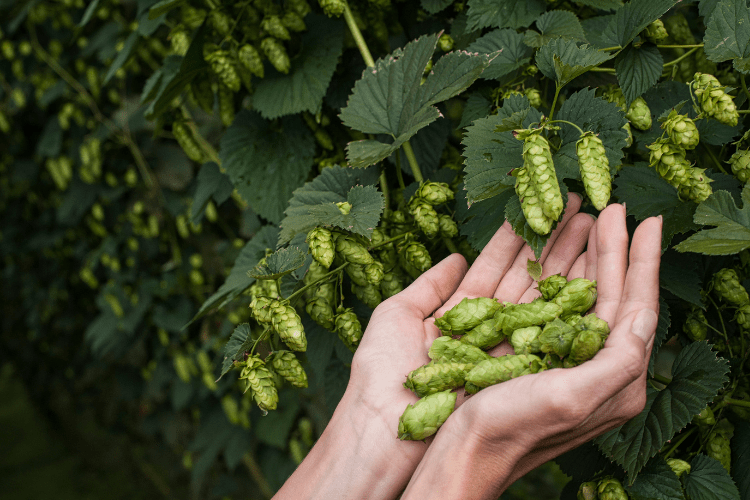 Unlike many other hop varieties used for bittering beer, such as Bravo and Galena, I don't think you can grow Tillicum hops yourself.
Tillicum hops were developed privately by the Haas Breeding Program in Washington State. This is a proprietary hop, which means that you won't be able to grow this hop at home.
To grow a proprietary hop, you would need to pay a license fee (or sometimes a royalty payment) to the license holder. This isn't viable for homebrewers, so buying Tillicum hops is better than growing them yourself.
What Kind of Beers can You Make from Tillicum Hops?
Even though Tillicum hops can only be used for bittering and not to add aroma or flavor to beers and ales, there are a few different types of homebrews that you can make from this American hop.
While some hops I have tried are limited to one or maybe two different types of beers, with Tillicum, I think these hops would work in an IPA, pale ale, or an American stout recipe.
IPAs
I think an IPA is naturally a homebrew that suits Tillicum hops, as you want to create a bitter finish to this type of drink.
I have used Tillicum hops in a West Coast IPA recipe, as this requires a harsher bitter finish, which I think Tillicum is suited for. However, as this type of IPA is characterized by a bitter taste combined with strong citrus notes, you could use Citra hops with Tillicum to create this effect.
I have used Galena hops were bittering (I've also listed this as a substitute for Tillicum hops below), and I often combine this with Simcoe or Centennial hops, so I think these would work well with Tillicum too.
Pale Ales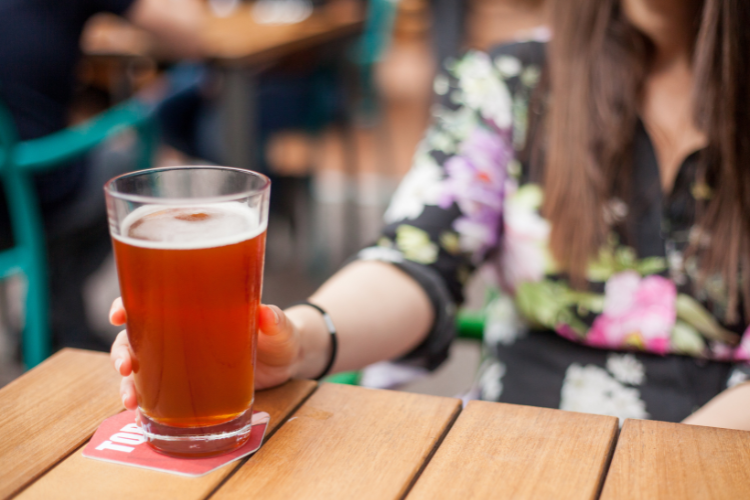 Pale ales are a favorite brew of mine to make at home, mainly because they taste great, and you don't get the same harsh bitterness as an IPA. While I thoroughly enjoy IPAs, I can't drink many of them at once.
Tillicum hops suit a pale ale if you are careful with the amount you use. However, this hop does have a high alpha-acid content, so I recommend using it sparingly to achieve a smoother bitter finish which is one of the main characteristics of a pale ale.
To add flavor, you could add Cascade or Enigma to brew a well-rounded pale ale.
American Stout
I love a good stout, especially in the winter months. So I usually start brewing a stout recipe as we get closer to Christmas, and I think that Tillicum hops suit an American stout brew.
When brewing a stout, especially an American stout, you need to offset the maltiness with hops. While a stout doesn't need to be particularly bitter, Tillicum works well in this recipe.
As Tillicum is used for its bittering qualities and not aroma, it'll impart a pleasant bitterness to an American stout. Of course, you can also use other hops in a stout, such as Magnum, but give Tillicum a go if you want to utilize a lesser-used hop at home.
Acid and Oil Composition for Tillicum Hops
Acid Composition
| | |
| --- | --- |
| ALPHA ACID (%) | 13.5-15.5% |
| BETA ACID (%) | 9.5-11.5% |
| Alpha-Beta Ratio | 1:1 – 2:1 |
| Co-Humulone as % of Alpha | 35% |
| TOTAL OILS (mL/100g) | 1.5 mL |
Oil Composition
MYRCENE

(flavors – citrus, fruit)

39-41%
HUMULENE

(flavors – wood, spice)

13-15%
CARYOPHYLLENE

(flavors – pepper, herbs)

7-8%
FARNESENE

(flavors – floral, fresh)

0-1%
Others

(including linalool, geraniol, and selinene)

35-41%
Alternatives to Tillicum Hops
I have managed to get my hands on Tillicum hops in the past; however, they can prove to be quite elusive, especially for homebrewers. If you find that your search for Tillicum hops is proving fruitless, here are four hop varieties that I think work as an alternative.
Galena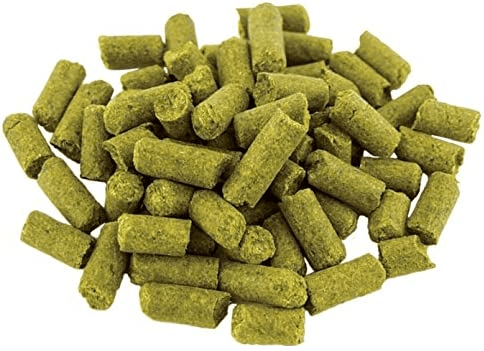 Galena hops are one of my favorite bittering hops, and I have used this variety a lot to create IPAs, pale ales, and various lagers.
Galena is a parent hop of Tillicum, so they share many of the same characteristics, which makes it an ideal replacement hop. Galena offers alpha-acid content similar to Tillicum, and I think its bitter finish is comparable too.
I've also used Galena in a stout American recipe to significant effect, and I love the Nitro Chocolate Stout from the Tröegs Brewing Company, which used Galena hops as part of its recipe. The only downside I have found to Galena is that getting the quantities right is a fine art. If you use too much, you get a very unpleasant blackcurrant taste, so treat carefully to ensure Galena doesn't ruin your homebrew.
You can read my full Galena hops guide for more information.
Pros
Similar alpha-acid content to Tillicum hops.
Imparts a smooth bitterness for IPAs, pale ales, lagers, and stouts.
More available than Tillicum, so easier to buy.
Cons
If you use too much of this hop, you get a nasty blackcurrant/'catty' flavor.
Chelan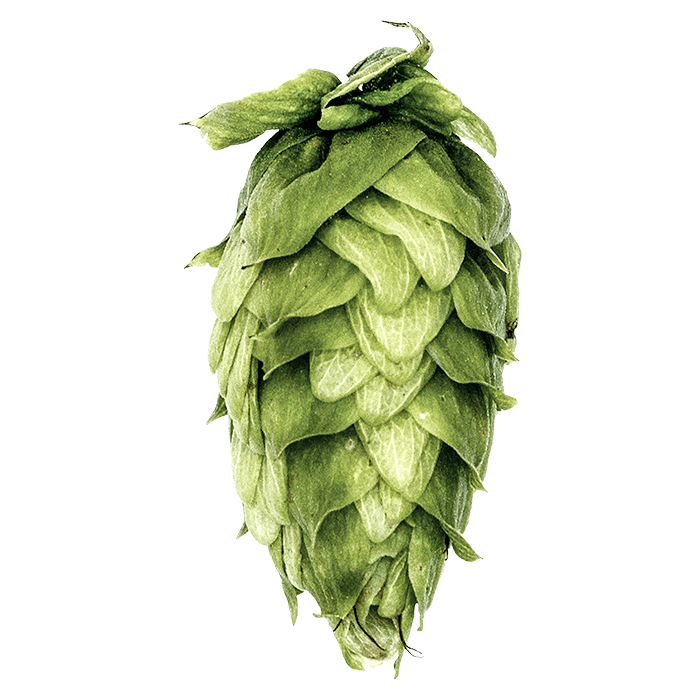 Chelan hops, another variety from John I. Haas, share many of the same characteristics as Galena and Tillicum. In fact, Tillicum is a sister to Chelan hops.
I find citrus and floral aromas with Chelan hops, and, like Tillicum, I would only use this hop for bittering. Chelan was released about the same time as Tillicum, too, in the mid-1990s, and I think it works for many similar homebrew recipes.
Chelan can be used in American ales, especially pale ales, and I think you could also use Chelan hops to offset the maltiness in a stout. However, I have found Chelan to have a harsher bitterness than Galena and Tillicum, so be wary of how you use it.
Pros
This hop is also developed by John I. Haas.
It is a good bittering hop, but I wouldn't use it for aroma.
You can make great-tasting pale ales with Chelan hops.
Cons
I think Chelan hops have a much stronger bitterness, which won't suit everyone.
Bravo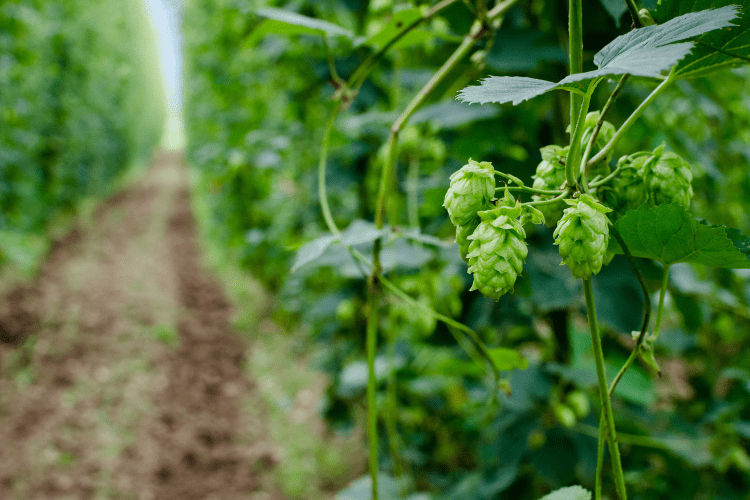 Another hop that can work as a substitute for Tillicum is Bravo hops.
This hop variety is a particular favorite of mine, and I enjoy using Bravo for bittering ales. I have found that you can use Bravo for the same types of homebrew as Tillicum, mainly IPAs, pale ales, and stouts.
I wouldn't recommend trying to use Bravo for aroma. Even though they smell great, they don't work to add flavor to beer. Some hops I have used with Bravo to add flavor to beer and ale include Simcoe, Cascade, and Citra.
You can also find Bravo hops quite easily, which gives it an advantage over Tillicum hops, which can be quite hard to find.
Look at my Bravo hops guide to learn more about these hops from the Hopsteiner Breeding Program.
Pros
One of my favorite hops for bittering beer.
Widely available, so it is easy to buy.
Cons
These hops smell great but only work as a bittering hop.
Nugget
The final hop I recommend using as a substitute for Tillicum is Nugget hops.
Nugget is often a go-to hop for many homebrewers for its fantastic bittering qualities. I think the aroma of Nugget is pretty similar to Galena, with a strong citrus smell alongside pine and spice.
Nugget hops will provide a smoother bitter finish, and I like using this hop mainly for ales (IPAs and pale ales) and in a stout recipe. However, like the other alternatives to Tillicum hops I have listed, this hop should only be used for bittering, as it doesn't work well for adding flavor to beer.
Pros
Offers a smooth bitter finish to beers and ales.
It has a pleasant aroma, which is similar to Galena.
It is easy to buy Nuggets hops.
Cons
It can have a harsher bitter finish if not used correctly.
Frequently Asked Questions
Question: Where do Tillicum Hops Come from?
Answer: Tillicum hops are grown in the Yakima Valley region of Washington state. The hops were initially bred as part of the Haas Breeding Program in the 1980s and released in 1995. They have Galena hops as a part and are a sister to Chelan.
Question: Can I Use Tillicum Hops to Add Flavor to Beer?
Answer: No. Due to the high alpha-acid content of Tillicum hops, I only recommend using this hop for bittering. I have combined Tillicum hops with Cascade, Citra, and Centennial to make IPAs and pale ales, as these hops are much better for flavor.
Question: Is Tillicum Hops Easy to Buy?
Answer: Tillicum hops can be pretty scarce, and availability isn't as wide as many other bittering hops such as Nugget, Gelana, and Bravo. I recommend using these hops if you find it challenging to buy Tillicum.
Question: What Homebrews Can I Make with Tillicum Hops?
Answer: Tillicum hops work well for bittering, and I think they are best used in West Coast IPA recipes and American pale ales, and you can also utilize them in an American stout.
Conclusion: Tillicum is a Decent Hop for Bittering, but Availability is an Issue
When I got my hands on Tillicum hops, I found them to be a solid contender for use as a bittering hop.
Tillicum offers a pleasant bitterness to IPAs, and pale ales, and I think this hop would work great in an American stout recipe to offset an overly malty flavor.
However, I have found Tillicum hops to be challenging to buy, and their availability isn't as wide as other bittering hops such as Galena, Nugget, Bravo, and Chelan. Consider using these hops as a substitute if you find Tillicum hard to come by.