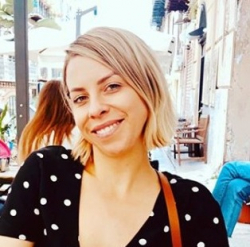 Latest posts by Jodie Chiffey
(see all)
When you get to the homebrewing level of starting to choose your own hops to fit your brew, you'll end up opening up all kinds of possibilities. With more than 80 different varieties to choose from, it can be tricky to know which homebrewing ingredients to go for. In this article, we're going to tell you all about Sabro hops and how you go about using them in homebrewing.
Looking to make your brew fruity, fragrant, and utterly fantastic? Let's show you how you can level up your homebrew by adding Sabro hops! Welcome to a Sabro Hops Guide.
What are Sabro Hops?
When it comes to the world of hops in homebrewing, it can be quite overwhelming. There are many different types and varieties, and some work well with certain beers and not so well with other styles. So, where do Sabro hops fit in? While you might have heard of other varieties, Sabro hops may not be on your radar.
Sabro hops have only been around under this current name for a few years and were originally called Ron Mexico. It's a really unique result of cross-pollinating a neomexicanus variety of hop and was first properly released to the homebrewing community alone, making it the perfect hop for homebrewing.
Sabro hops are now readily available to the general public. They can be used commercially and personally – though as they're still a patented hop, the rhizomes for growing at home aren't available. If you're looking to grow your own hops, then we can recommend getting your hands on some Cashmere hops rhizomes.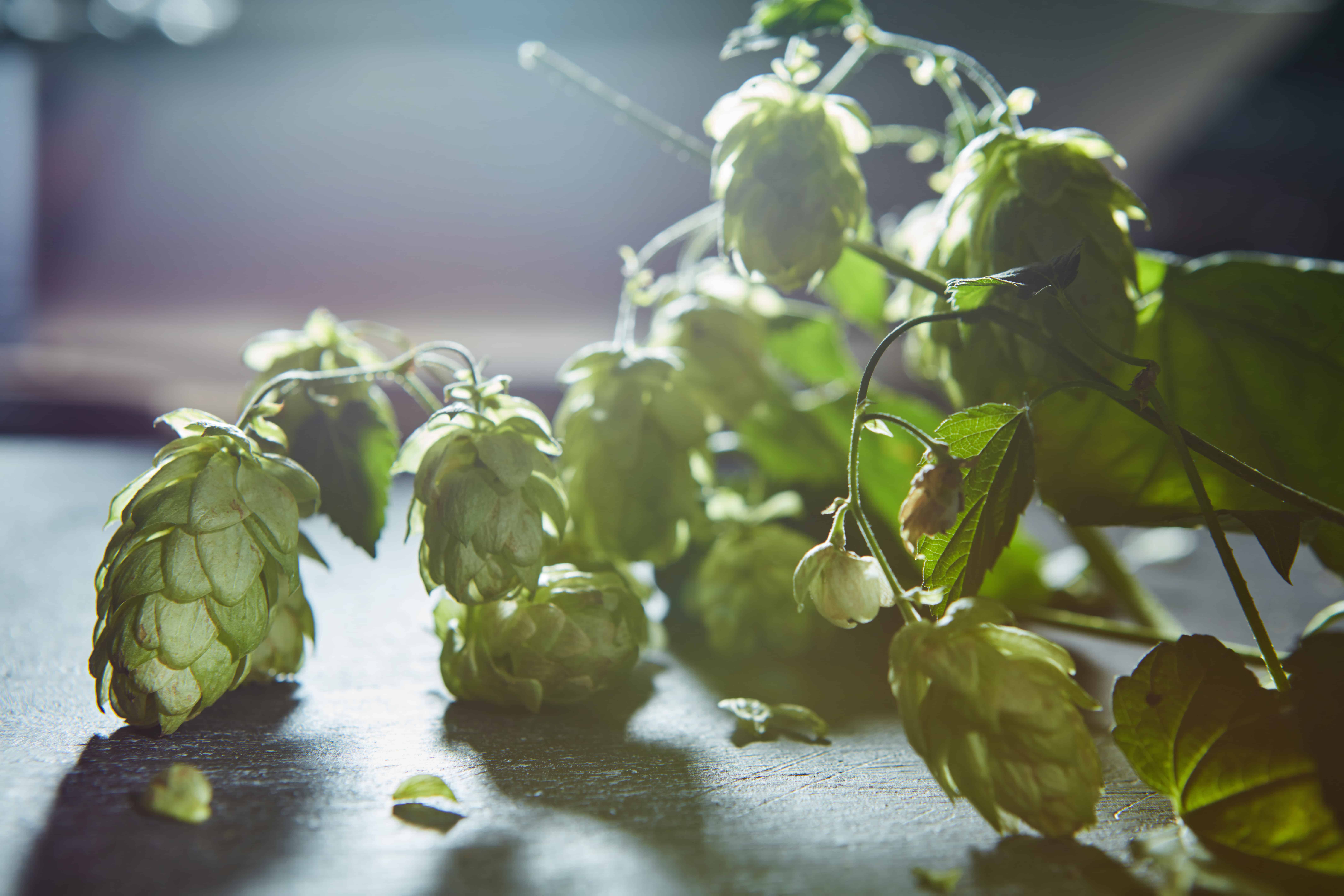 Flavor Profile
This is the most important part of learning about any new hop – how will this hop change the flavor of your beer? It's worth noting here that some hops are better suited for some styles of beer and some that won't work as well. Being conscious of this is essential – after all, you don't want to end up with some bottles of undrinkable homebrew!
Sabro hops are commonly known as aroma hop because of their fruity flavors and complex citrus notes. It also imparts some lovely herbal tones too and has a gorgeous, gentle, smooth bitterness. Some brewers even think that the flavors are similar to orange soda! The flavors that you'll get from using Sabro hops include:
Tangerine
Coconut
Cedarwood
Mint
Sweet citrus
Cream
Stone fruits
Tropical fruits
Garlic/onion
Sabro Hops – Ingredients
Hop creators and hybrid 'designers' are a whacky old bunch who have more in common with scientists and biologists than homebrewers. Hybrids and new varieties of hops are all the rage now, as they can really expand and change your homebrew. However, many of these new varieties are still patented, meaning that some ingredients are kept secret.
Many varieties of hops are derived from European hops, as hops have strong roots in mainland Europe. Sabro hops are a little different, though. They derive from the female neomexicanus hop – a variety of a hop subspecies that has been growing wild in the hills of New Mexico for many millions of years.
Some brewers describe Sabro hops as having 'native blood' due to the cross-pollination of the neomexicanus hop, which makes it similar to the Medusa hop variety. It's a very natural hybrid as well, which imparts it with a flavor that some tastemakers have described as 'mind-bending.'
How to brew beer with Sabro Hops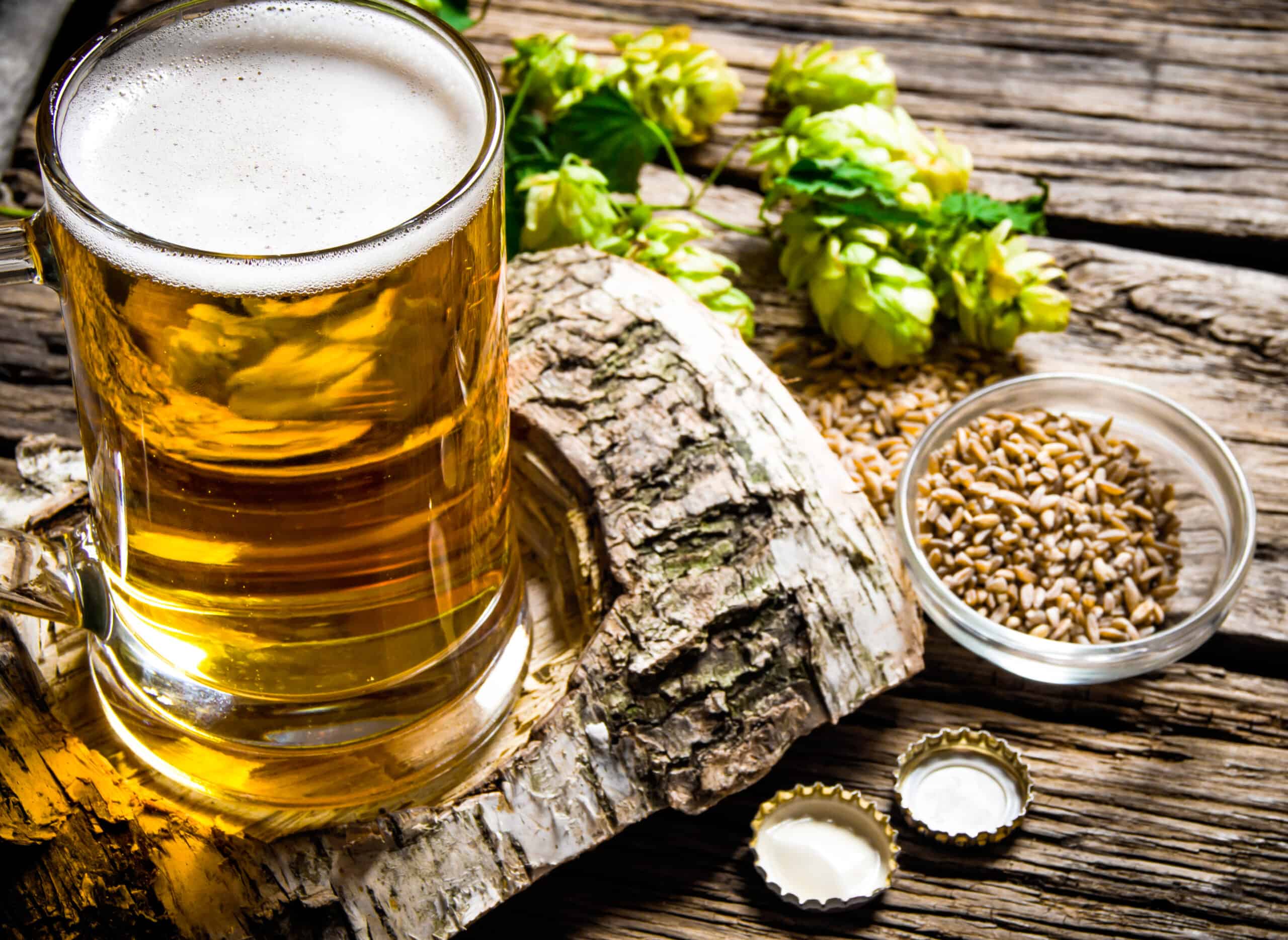 If Sabro hops sound like the hops for you, the next step is finding out which beer styles will work best with this unique variety. Luckily it is a really expressive and intensely unique hop, which will translate its flavors really well into most beers you might consider brewing.
Well-rounded, with a smooth bitterness and some great flavor/aroma characteristics, it's tricky to go wrong with Sabro hops. We can recommend using Sabro hops in the following beers for the best results and the best expression of this stunning and unique hop:
While it doesn't seem like many beers suit Sabro hops, if you're already a seasoned brewer, then you'll know that the beers listed here are some of the broadest styles of beer in the homebrewing world. Plus, if you want to experiment – say try Sabro hops in a stout – then there's no one stopping you!
When to add Sabro Hops
Sabro hops are considered a dual-purpose variety of hops and are often regarded as one of the most versatile varieties that you can get your hands on. You can add Sabro hops at any point during the brewing process, but if you're only going to use Sabro hops on one side of the boil, we recommend going for late hopping or even a dry hopping.
The complex and irresistible flavors of the Sabro hops mean it is an ideal candidate for a single-hops IPA or a single-hops ale. Though if you are feeling like stepping up your brew, you can combine it with other hop varieties and take your brews to the next level.
Complimentary Hop Varieties
As we've mentioned, Sabro hops can hold it's own when you use them on their own in a brew. However, blending different varieties of hops in a brew can have some interesting results. It's worth taking care over which hops you blend your Sabro hops with; however – there are some varieties out there that might not work as well as others.
The following varieties of hops compliment Sabro hop rather well:
Acid & Oil Composition
Acid Composition
| | |
| --- | --- |
| ALPHA ACID (%) | 12 – 16% |
| BETA ACID (%) | 4 – 7% |
| ALPHA-BETA RATIO | 2:1 – 4:1 |
| HOP STORAGE INDEX | 24% (good) |
| CO-HUMULONE AS % OF ALPHA | 20 – 24% |
| TOTAL OILS (mL/100g) | 2.5 – 3.5mL |
Oil Composition
MYRCENE

(flavors – citrus, fruit)

50 – 68%
HUMULENE

(flavors – wood, spice)

7 – 14%
CARYOPHYLLENE

(flavors – pepper, herbs)

7 – 11%
FARNESENE

(flavors – floral, fresh)

0 – 1%
ALL OTHERS (including linalool, β-pinene, geranoil & selinene)
6 – 36%
Sabro Hops – Alternatives
Not all hops will suit all tastes, and Sabro hops certainly have a unique flavor profile which may not be for everyone. On top of that, sometimes these newer hybrid varieties can be trickier to get your hands on, so if you're looking for a good citrus hit from your beer but can't find any Sabro hops, then you can consider one of the following alternatives.
Medusa
Medusa hops come from the same neomexicanus subspecies as Sabro, and they have some of the same flavors you get with Sabro hops. They're also officially described as another 'aroma' hop, with many things in common with Sabro. Plenty of tropical fruits, with just a touch of citrus notes and tones, make this a worthy alternative to Sabro hops.
Sorachi Ace
A Japanese variety of hops that is usually described as 'odd,' Sorachi Ace hops give your brew a really vibrant lemony character, with lemon rind, lemon curd, and lemongrass all being dominant. There are also hints of mint, which you can also get with Sabro hops. This one is a little different but a great alternative to Sabro hops.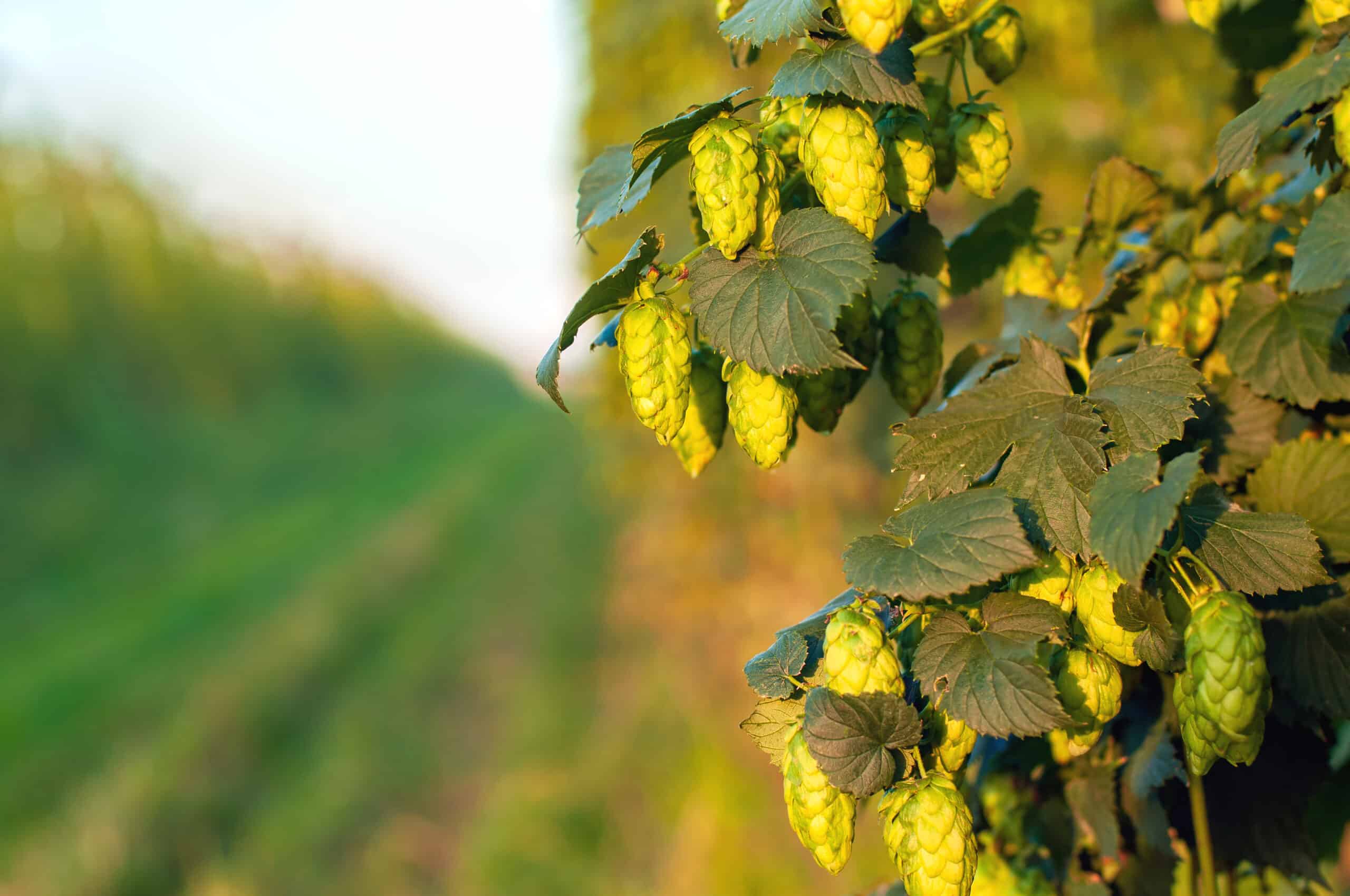 Vic Secret
A variety of hops that originates from Australia and is a bit of a newcomer to the scene, Vic Secret also works as a great combination of hops with Sabro. Still, if Sabro is proving tricky to find, you can also enjoy the crisp tropical fruit flavors of Vic Secret with a lovely clean herbaceous vibe too.
Galaxy
Another Australian variety, and one of the big players in the brewing game, Galaxy hops can give your brew those gorgeous tropical and stone fruit flavors that you get with Sabro hops, but it doesn't have any of the herby or fresh pine, and wood notes that you get with Sabro. This is a perfect alternative to Sabro hops if you want a fruity vibe rather than a herby one.
Frequently Asked Questions
Let's take a look at some of the more commonly asked questions about Sabro hops and how you can use them in your next brew.
Question: Where can you find Sabro hops?
Answer: Sabro hops originated in New Mexico, and you can still find people cultivating them there, but they've also spread across the country, and Washington state also has some top cultivators of this fantastic hop variety.
Question: How do you use Sabro hops?
Answer: We mentioned earlier in the article that Sabro hops can be used at any point in the brewing process, but to get the best flavors from it and into your beer, you should consider dry-hopping.
Question: What are the most expensive hops?
Answer: Hops can end up being quite pricey, and professional brewers often end up spending the most amount of money on their hops over anything else. One of the most expensive varieties of hops you can buy is the legendary El Dorado hops – named after the mythical city of gold, and it should come as no surprise!
Question: What do Sabro hops taste like?
Answer: Some brewers claim that Sabro hops make your brew taste of orange soda – and they're not far from the truth, to be honest! There are lots of tangerine vibes all through, with a slight creaminess and a hint of mint and herbs too. It's a big citrus punch!
Final Thoughts
If you're looking for a fruity and funky hop to use, which is slightly different from anything else you might encounter, then Sabro hops a surefire winner. It's worth noting that no brewer is complete without his homebrewing equipment, so make sure you're ready to go before you take the plunge with Sabro hops.
Fresh, fruity, funky – Sabro hops is a gamechanger and is fast becoming a really popular variety of hops. Beat the crowds and get your hands on this brilliant hop today!