Mexican Lagers go hand-and-hand with summer-like peanut butter and jelly. Can you think of a pool or beach day without a quality Mexican Lager up for grabs? Many say it is the perfect summer beverage because it is such a light and crisp beer to drink. Heck, you can have a few of them and not feel a thing, and you surely won't be weighed down.
The great thing about Mexican Lagers is that they are so approachable. Anyone can try a Mexican Lager and find it easy to drink. Whether you are a beer enthusiast or a novice, you can find solace in this light, refreshing beer. However, some say this style is too simple, and the flavors aren't complex enough to be a quality beer. Yes, they are a more straightforward style, but that doesn't mean you can't find an extremely flavorful Mexican Lager.
Mexican Lagers also go very well with spicy foods, so those fish tacos you eat in the heat of summer will go great with an ice-cold Mexican Lager with a lime wedge. They are also crowd-pleasers at parties and get-togethers because they are so easy to sip on. Before knocking this beer style, give it a chance because there are plenty of brews out there that are certainly worth a try.
History
When you think of Mexican Lagers, you instantly think of Cinco de Mayo and the rich history that comes from Mexico. However, when looking into the history of Mexican Lagers, you have to look to the Old World, namely Germany, for the inspiration behind the brew.
The original beers in Mexico were actually Vienna Lagers that were brewed by German and Austrian immigrants after the Mexican War of Independence. When Maximilian I from Austria claimed the throne in 1864, he brought the popular Vienna Lager style of brewing with him to Mexico as he was such a fan of beer. Despite Maximilian I being ousted only a few short years later, the beer style remained popular.
Vienna Lagers are more copper-colored, have a caramel flavor, and are much lighter than Lager Beers are. This mapped the roadwork for what was to become Mexican Lagers in the future.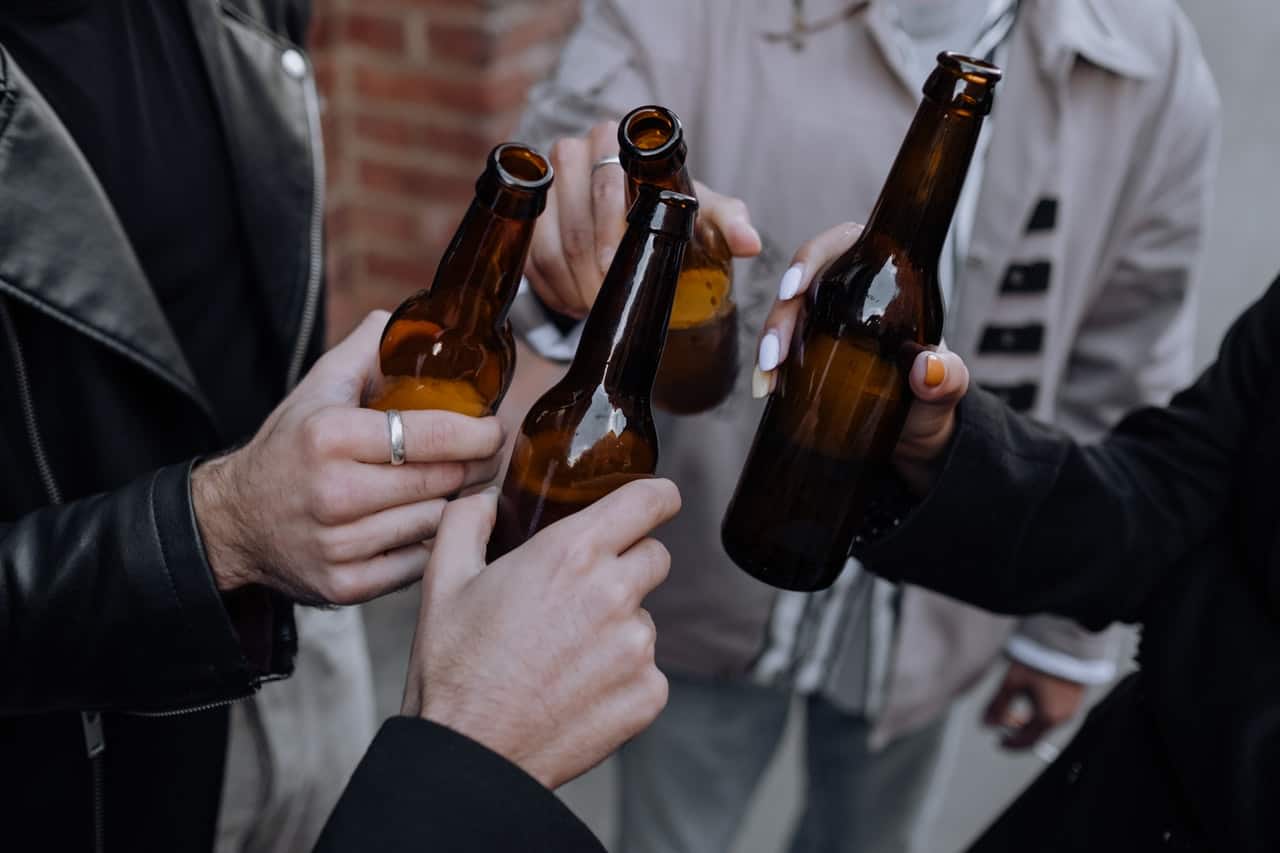 Mexican Lagers became paler and had more of a Pilsner flavor to them than the Vienna Lager, and consumers felt this taste was a little more cultured, so it stuck. The malt in Mexican Lagers usually has corn added to the mix, unlike Vienna Lagers, making it quite different from the Vienna Lager.
Today, brewers are experimenting with flavors to heighten these beers' flavors, as they are seen as not complex and overlooked by beer enthusiasts. However, some Mexican Lagers have more flavor than many give them credit for and actually have a lot more to offer than you might think.
Characteristics
Aroma
The Aroma of the typical International Pale Lager is slightly malty but overall crisp and clean. Now the Mexican Lager adds a little bit of corny sweetness to the mix as well. Some even claim they smell hints of cereal or even bread in the mixture. Sometimes you can also get a kiss of lime on the nose as well if the beer has lime flavorings added to it.
Appearance
Mexican Lagers are actually more diverse than you might think, but your typical Mexican Lager has a bright golden color and is pretty clear. Sometimes a Mexican Lager can be more amber colored as well, though, but this is less common. You can tell by looking at it that this beer is light and has a nice effervescence to it. There typically isn't a whole lot of head when you pour this beer, as it is extremely thin and white in color.
Taste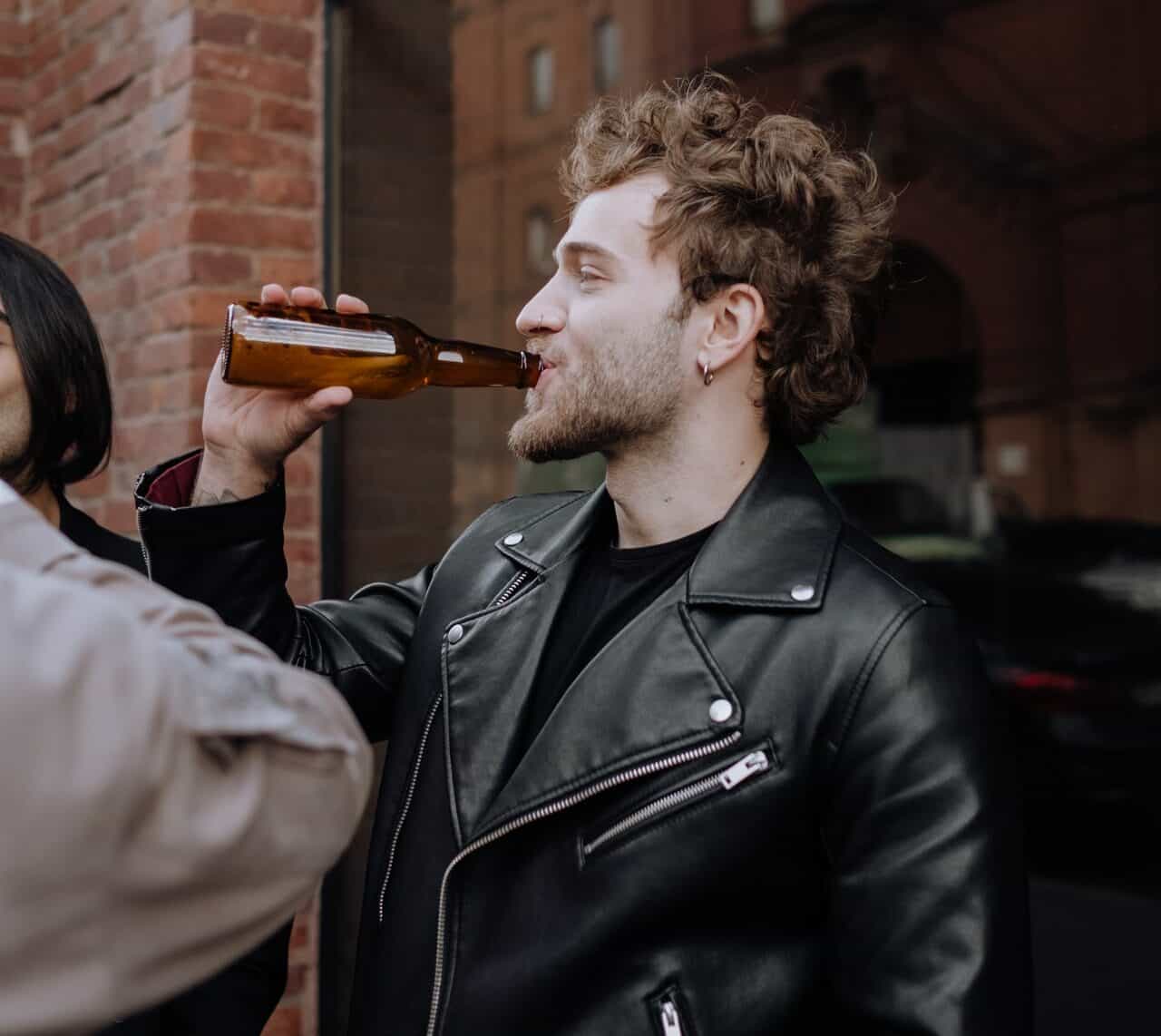 As mentioned, a Mexican Lager is very light, and you can easily sip on a few without feeling a thing. A Mexican Lager's ABV rarely exceeds 5 percent, meaning this is not a very heavy beer. The taste of a Mexican Lager definitely has a corny flavor to it, but some say they have tasted notes of cereal, bread, biscuits, and even caramel. There is also typically a slight hoppiness on the finish, but many claims to taste nothing at all.
Mouthfeel
The Mexican Lager typically is very light in body with a punch of carbonation. It is playful on the palate with a slight sweetness that is canceled out by just enough hoppy bitterness. It is balanced, clean, crisp, and extremely refreshing.
The Best Examples of Mexican Lagers
When trying to beat the heat or bring a crowd pleaser for any party, these Mexican Lagers are the way to go.
Corona Extra
Corona Extra has been brewed in Mexico since 1925. It is a light, crisp, and pale Mexican Lager that is extremely popular. Its flavor is light and not overly complex, with sweet notes and a tiny bit of hoppiness. It pours very transparently with a medium white head. Most say they detect aromas of fruit and honey with a touch of malt. Always make sure to serve with lime.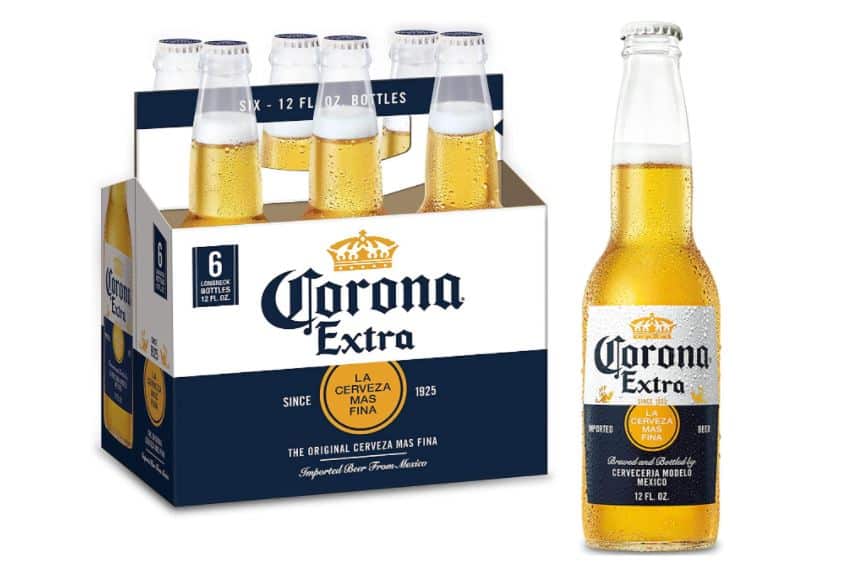 Modelo Especial
Modelo Especial is rich, full-flavored, and might have a little more flavor than your standard Mexican Lager. It is a Pilsner-style Lager that has a crisp and refreshing taste. It has a well-balanced taste as well as a light hoppiness and a crisp, clean finish. Modelo Especial is the perfect beer to make a Michelada with, a Mexican Lager mixed with Clamato or Bloody Mary mix.
Estrella Jalisco
Estrella Jalisco has roots in Jalisco, Mexico since 1910. This beer is extremely light like many Mexican Lagers are, but many say there is little to no aroma on the nose and very little after taste. It is a Pilsner-style Mexican Lager that is said to be refreshingly light, with a crisp flavor with almost no after taste. Estrella Jalisco pours with a golden and transparent color and little to no head. It definitely won't weigh you down on a beach day.
Sol Cerveza
Sol Cerveza is a very typical Mexican Lager, but it also has a slightly smoky and nutty flavor where other Mexican Lagers don't have these flavors. Instead, many Mexican Lagers are said to have a thin and almost weedy flavor, so this beer offers a little more when it comes to its flavor profile. It is also rich without the heaviness that goes along with being rich. It is also slightly bitter without any sweetness whatsoever.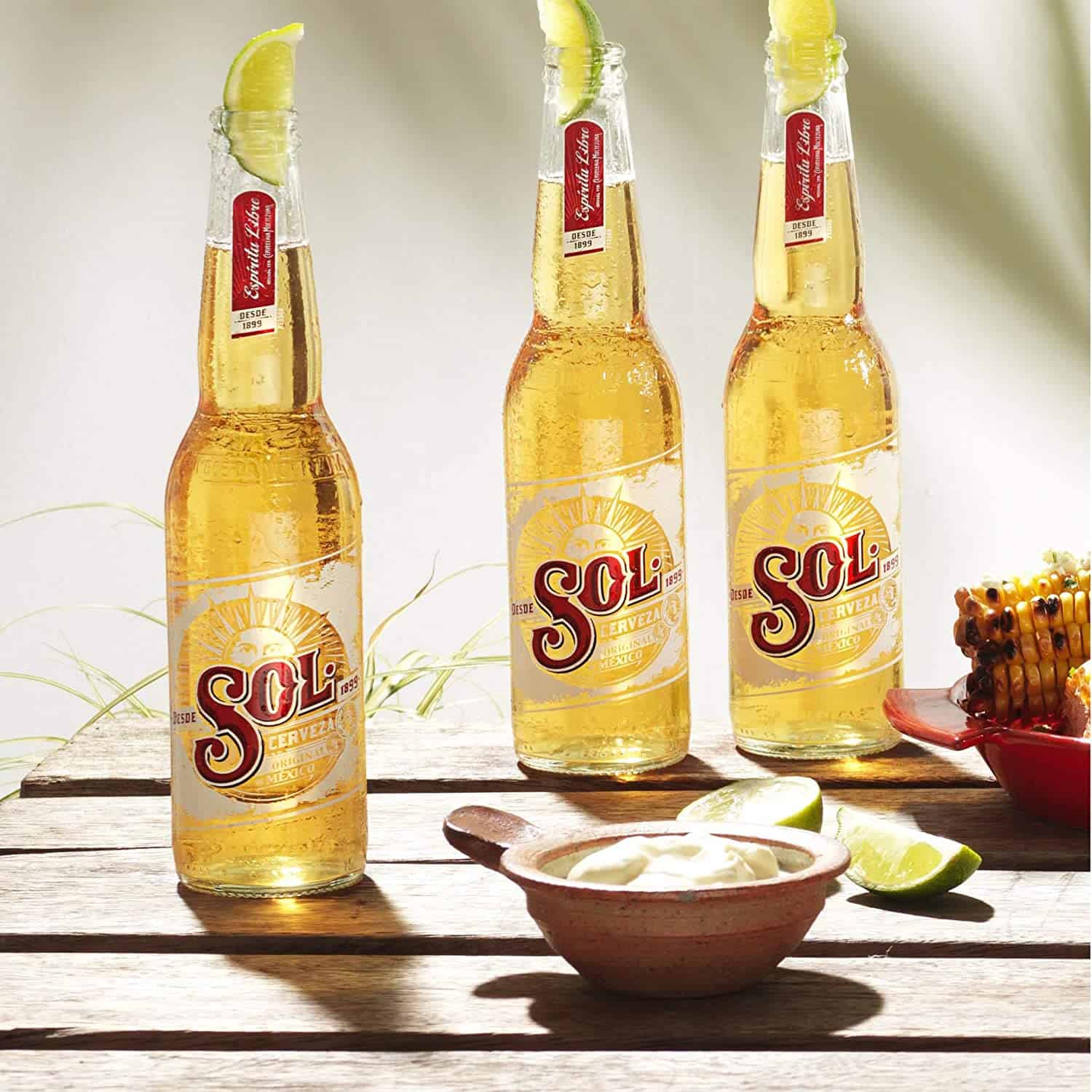 Dos Equis
We all know Dos Equis as it pays homage to The Most Interesting Man in the World, but this Mexican Lager is pretty mild as for beers. It has a slight bitterness with a very mild malt flavor. Some say they can detect notes of caramel flavor as well. There is no hoppiness on this beer, which leads to Dos Equis has a slightly sweet flavor profile. Like many Mexican Lagers, Dos Equis is perfect for ringing in the summer season as it is light, crisp, and very refreshing.
Tecate
Tecate is an extremely light Mexican Lager that also drinks like a Pilsner, similar to a couple of other Mexican Lagers on this list. It has a slight aroma of corn on the nose, and the taste is a Champagne-like effervescence and a slightly bitter finish. It is a well-balanced, bright golden Mexican Lager with a bit of bitterness with little to no after taste. Tecate isn't a beer that many add lime with, but it is actually one of the only beers consumed with a lime wedge in Mexico.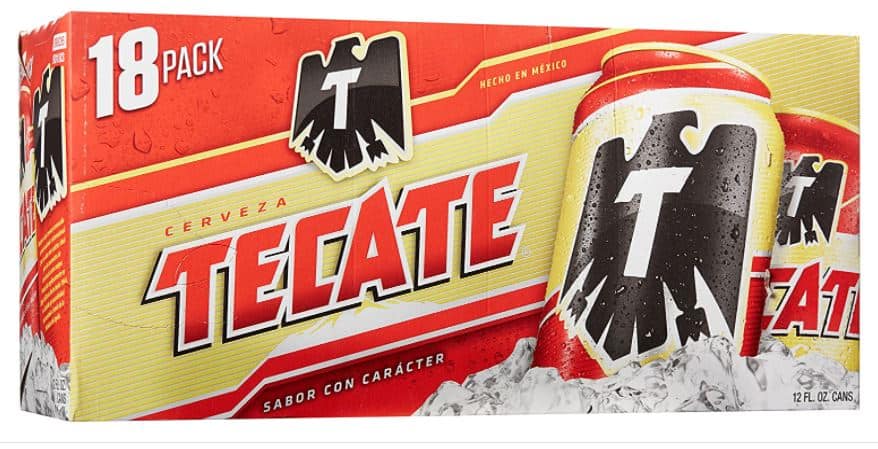 Carta Blanca
This Mexican Lager is actually brewed by Bacardi, and it's mild, aromatic, soft, and almost delicate in flavor. Some say they can taste more complex flavors like candied fruit, vanilla, apricot, and creamy almond and marzipan flavors. Like many Mexican Lagers, it finishes dry, crisp, and very clean, leaving almost no after taste. It is a beer that is also slightly sweet as you drink it.
Victoria
Victoria is a little heavier than your typical Mexican Lager. It has almost an amber color, where most Mexican Lagers are golden in color. Vicotria pours with a tiny, white head, and many say it has the Aroma of cereal grain. The flavor from this Mexican Lager is caramelized grain with a slightly fruity flavor. It is light-bodied with good carbonation. It is an easy drinker despite its slightly darker hue. 
Read our full Victoria Beer Review and Guide.
Pacifico
Pacifico is another extremely popular Mexican Lager that rivals the popularity of Corona Extra. It is another light, crisp, and pale Mexican Lager that is refreshing and light to drink. The Aroma on the nose is sweet grain and corn, and the beer's flavor is similar to the Aroma, which is sweet grain, cereal, and corn. There is also a slight bitterness in the aftertaste. The finish is dry and very crisp. The body is light, thin, dry, and refreshing.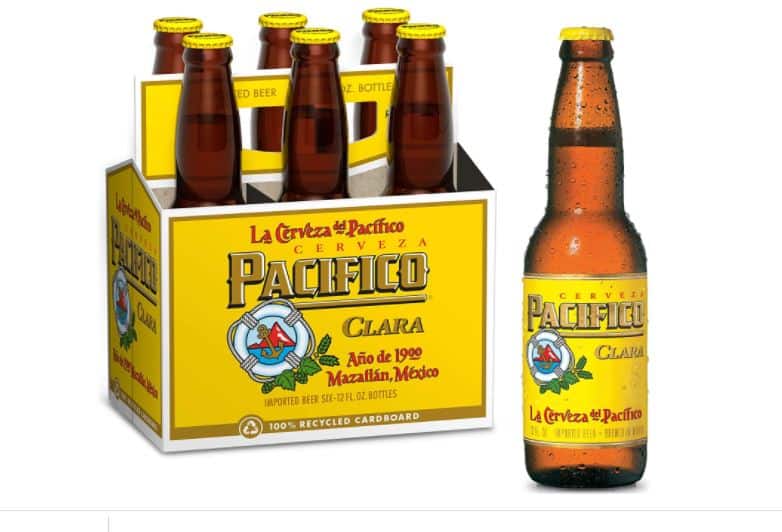 Bohemia Oscura
This Mexican Lager has a bit of a different aroma on the nose as well as a different body from your typical Mexican Lager. It is a Vienna-style beer, which is not common for a Mexican Lager in general, and it is made with a fine blend of toasted malt and caramel. This mix in the flavor gives Bohemia Oscura its unique, copper color. Its flavor is really different as it is lightly sweet with smoky hints in the Aroma of nuts and coffee.
Firestone Walker 805 Cerveza
Many know Firestone's 805, as it is a great crowd-pleaser, but 805 Cerveza has a slightly different spin to it. 805 Cerveza is a premium lager with a kiss of lime, which makes this beer clean, dry, crisp, and very approachable. It is extremely light to drink, as many Mexican Lagers are. It has a light, malty, and fruity taste with a bit of hoppiness on the after-taste.
Stone Buenaveza Salt and Lime Lager
This Mexican Lager has quite a kick of lime to it, so no lime wedges are needed to enhance this beer. The flavor is limey throughout with a touch of sweet malt. Stone Buenaveza Salt and Lime Lager is extremely crisp, refreshing, and also very well balanced. There is a slight tartness along with a bit of bitterness on the aftertaste.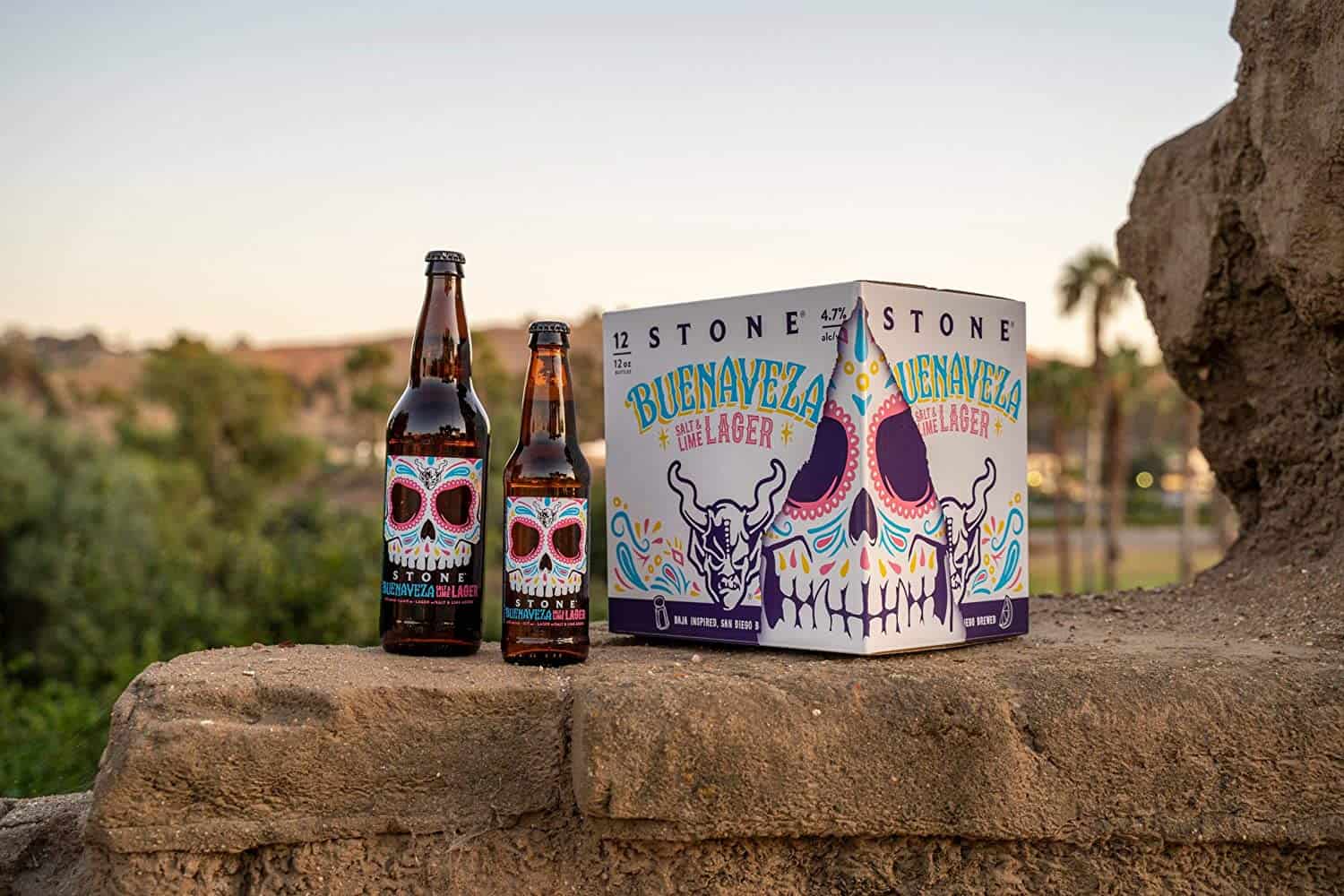 Calidad Beer
Calidad is a whole lifestyle brand in itself that just happens to also brew a delicious Mexican Lager. Its Aroma is extremely fresh, smelling with hints of floral as well. The flavor is that of a slice of cornbread on the tongue, and the finish is dry and refreshing as many Mexican Lagers. Some say they can also taste notes of sweet corn and crisp citrus.
Cerveceria De San Luis Monopolio Lager Clara
Who knows that a quality Mexican Lager could come from Pennsylvania? Cerveceria De San Luis Monopolio Lager Clara hails from Pittston, Pennsylvania, and it is a delicious example of this beer style. It is incredibly light on the palate and has grain flavors (notably corn) and Cheerios. Like many Mexican Lagers, this pairs well with spicy foods and a squeeze of lime.
Tio Rodrigo Cerveza Artesanal Taco Works Lager
This beer is said to be a "Tortilla Chip Lager" as that is the flavor you get right out of the gates. In fact, Taco Works has been making quality tortilla chips for the community of San Luis Obispo since 1976, so it only makes sense that they add this flavor into their Mexican Lager. Additional flavors are lime zest and spices. A crisp, refreshing flavor follows a smell of lime on the nose.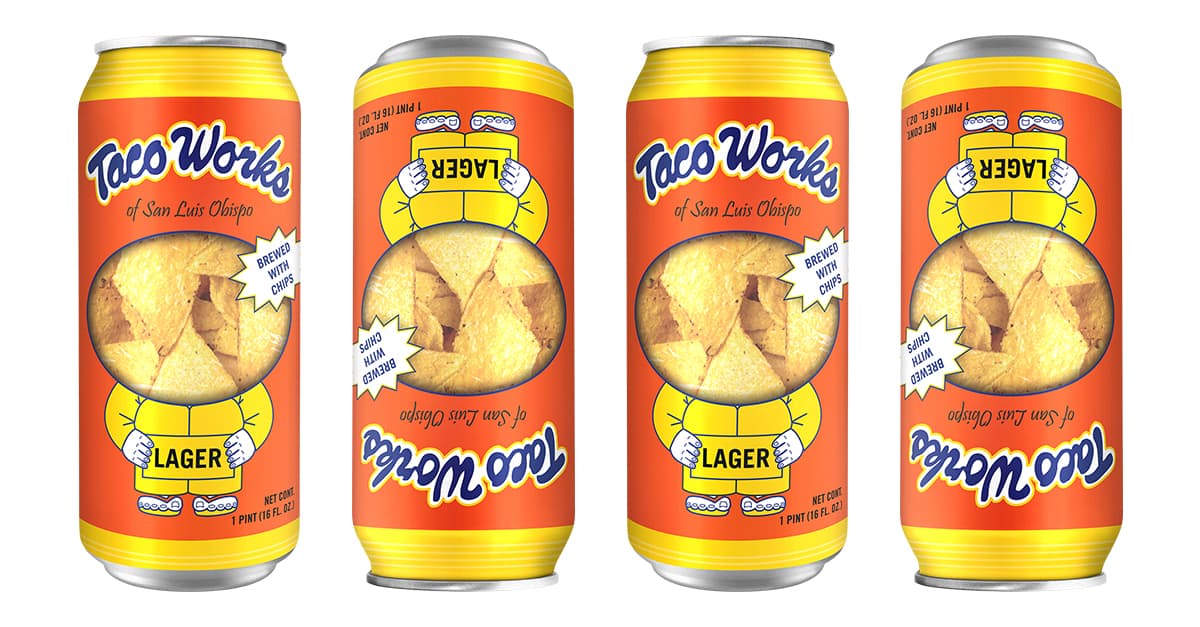 Frequently Asked Questions
Question: What makes a Mexican Lager unique? 
Answer: What makes a Mexican Lager so unique is what it is brewed with. Typically, Mexican Lagers utilize corn, barley, and additional plants to make its flavor crisp and refreshing, not heavy and weighed down. Some Mexican Lagers use malts or fruits, but a Mexican Lager usually keeps it pretty simple, making it the perfect beer for a hot day.
Question: How many types of Mexican beers are there?
Answer: There is actually a wide variety of beer types brewed in Mexico due to its culture, history, and immigrants. The most known style is likely the Mexican Lager, but there are also other Mexican-style beers besides the Mexican Lager. There are also Mexican Pilsners, Vienna-style light, and Munich dark beers as well.
Question: Why do some Mexican Lagers have a European Flair?
Answer: Beer brewing grew in popularity in Mexico in the mid 19th Century due to German Immigrants, and where there are German immigrants, there is beer brewing. Additionally, Mexico was under the Austro-German Emperor Maximilian for four years. The Emperor loved his beer and created a brewery in Mexico, bringing some of his favorite old-world flavors to the mix. By 1918, there were 36 German brewing companies in Mexico
Question: What are the ingredients in Corona Extra?
Answer: The ingredients in a Corona Extra actually aren't that crazy. It is a simple recipe that creates this light, crisp flavor. In fact, Corona Extra, Corona Light, Corona Familiar, and Corona Premier all use water, barley malt, non-malted cereals, and hops in their respected brews.
Question: Are Mexican Lager's vegan friendly?
Answer: Since there are so many types of Mexican Lagers, it is hard to speak for all of them. However, Corona Extra and Corona Light are vegan-friendly beers. Corona does not use any animal products whatsoever in their beers, so it is safe to consume for those wanting to avoid all animal products.
Final Word
As you can see, there are more to Mexican Lagers than you might think. Sure they are great for a hot summer's day or Cinco de Mayo, but they also are an awesome option for bringing to a get-together or even sipping during a football game. They are an easy and approachable beer that many people gravitate towards since it is so easy to drink.
Yes, many people bash the Mexican Lager as they feel it is not complex enough, but this beer isn't supposed to be a super complicated beer. In fact, it hits the mark when it comes to being light and refreshing, so give the underrated Mexican Lager a try as there are many great contenders on the market these days that boast amazing flavors as well as a refreshing experience no other beer can match.