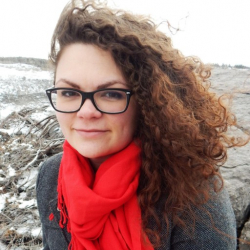 Latest posts by Candace Osmond
(see all)
Are you passionate about beer and willing to try something different? We'd like to suggest a pretty good Mexican beer so if you're the least bit curious, we've put together this Victoria beer review for you. We're focusing on ingredients, taste, food pairing, and a comparison with other Mexican beers. Are you ready?
What Is Victoria Beer?
Mexico's largest brewery is Grupo Modelo. As far as the Mexican beer market is concerned, it controls almost two-thirds of it but does not export any beer outside of the United States. Founded in 1922, the company also makes beers for export under the trademarks Corona, Modelo, and Pacífico. León and Montejo are two of Grupo Modelo's products brewed especially for the Mexican market.
Grupo Modelo began using red poppy flowers in their advertisements in the 1960s, which was nearly always seen in each advertisement it utilized. As of December 31, 2008, Grupo Modelo was the market leader in Mexico, controlling about 63.0% of the total market share.
The company holds no less than seven breweries across Mexico. It imports the Tsingtao brewery brand from China and the Carlsberg beer from Denmark. For several years, it has partnered with Nestlé Waters to manufacture and market bottled water products in Mexico, including the labels St. María and Nestlé Pureza Vital.
First created in Toluca, México, in 1865 by Compañía Toluca y México, Victoria is a 4% abv Vienna lager. Toluca and Mexico were purchased by Grupo Modelo in 1935. It is available for purchase in 39 states.
Key Features of Victoria Beer
Flavor
This amber colored light beer can be enjoyed with a nice Mexican dish or just on its own. The caramel malt flavor is layered and warm, and the hint of hops seeps through with each sip.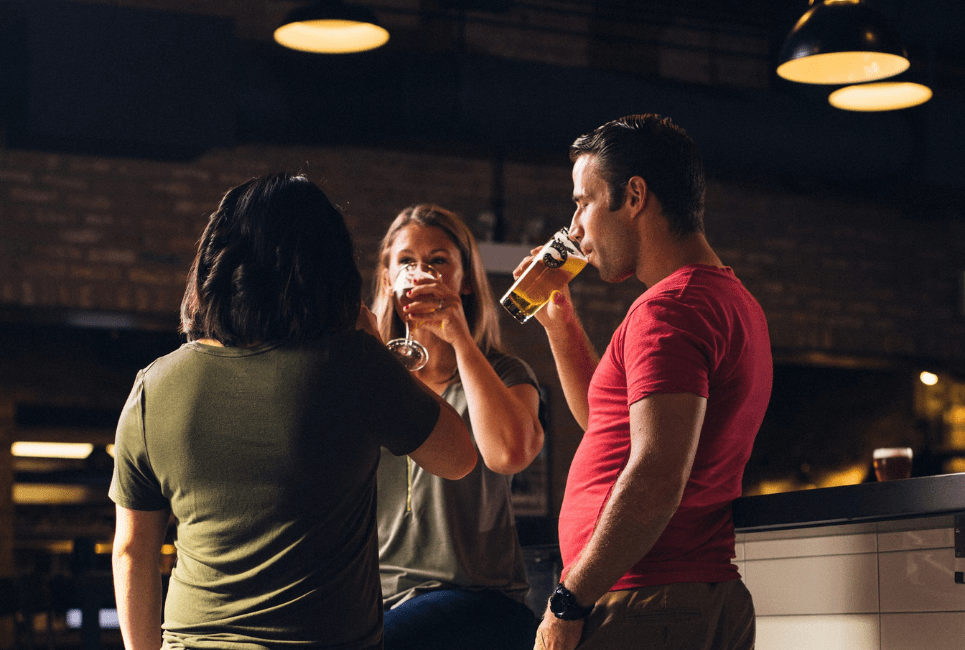 Aroma
Victoria Beer has a light aroma with a malty sweet smell.
Mouthfeel
It's a light lager so it gives a nice, smooth feeling it the mouth, with medium bitterness and body.
Color
You get a lovely amber colored lager with this beer.
Bitterness
Medium, so it can be enjoyed by just about any beer lover.
Alcohol Content
This is a light beer with just 4% alcohol content.
What to Expect with Victoria Mexican Beer
One of the first things that draw attention when looking at a bottle of Victoria beer is the label. Written in elegant cursive, it really feels like you're about to drink a pretentious beer.
When you first drink it, it's bound to impress you. A light, dry and refreshing taste with a faint malt backbone to keep things interesting, Victoria was a hit with the crowd. It is straightforward and uncomplicated, with no cloying grain overtones to drag it down.
What's very interesting about the Victoria Mexican beer is how many different aromas beer drinkers feel when first sipping it. There is definitely a tint of caramel and sweet corn in there, but drinkers have claimed being left with an after taste of Mexican biscuits or even vegetables.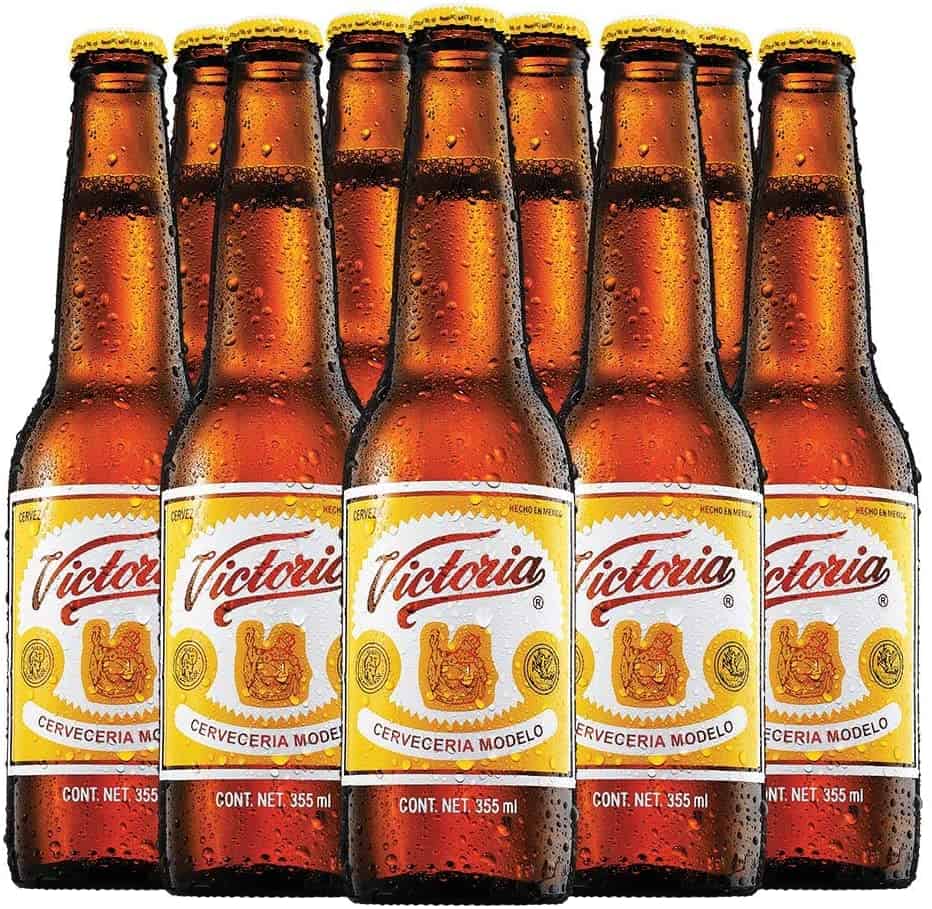 Ingredients
In spite of its very rich flavor, there are no out-of-the-ordinary ingredients in the Victoria beer. Instead, it contains filtered water, hops, malted barley, and non-malted cereals.
Alcohol Percentage
Victoria's ABV is 4 percent, but what does this mean? It means that you'll get to enjoy quite a couple of beers before starting to feel the alcohol in your blood (remember not to drink and drive, even if you've only had one beer) and without feeling light-headed.
Pros
 

Rich flavor profile

 

Medium-rich carbonation

 

Tastes better than it smells

 

Pairs with plenty of different foods
Cons
 

Low alcohol content

 

Ranked as "unmemorable" by many drinkers
Lager VS Beer
Although beer can be classified as either lager or ale, there is no distinction between the two. Lager is a type of beer, and that's why. The various kinds of beer included in this category are lager and ale.
In contrast to this, there is a fundamental difference between the beer classifications. The name itself hints at the brewing procedure of lager because "lager" is a German term that means "storage". Lagers are beers that are brewed with lower temperatures and slower fermentation times. Fermentation is initiated from the bottom.
It would seem unsurprising that the boundary between beer and lager has been blurred. Most countries provide beer in the form of what appears to be, and in all likelihood is a lager.
While lager is rare in non-English speaking nations, most countries do not have a specific word for it. If you ask for a beer in many English-speaking nations, you will be given ale, and if you want a lager, you will have to request it expressly.
What Food Does Victoria Beer Pair With?
Victoria beer has a quite unique flavor profile, which makes it compatible with a variety of different foods. Some of the most noticeable flavors include star fruit, apple butter, and toasted malt, creating an ideal balance between sweetness and smoothness.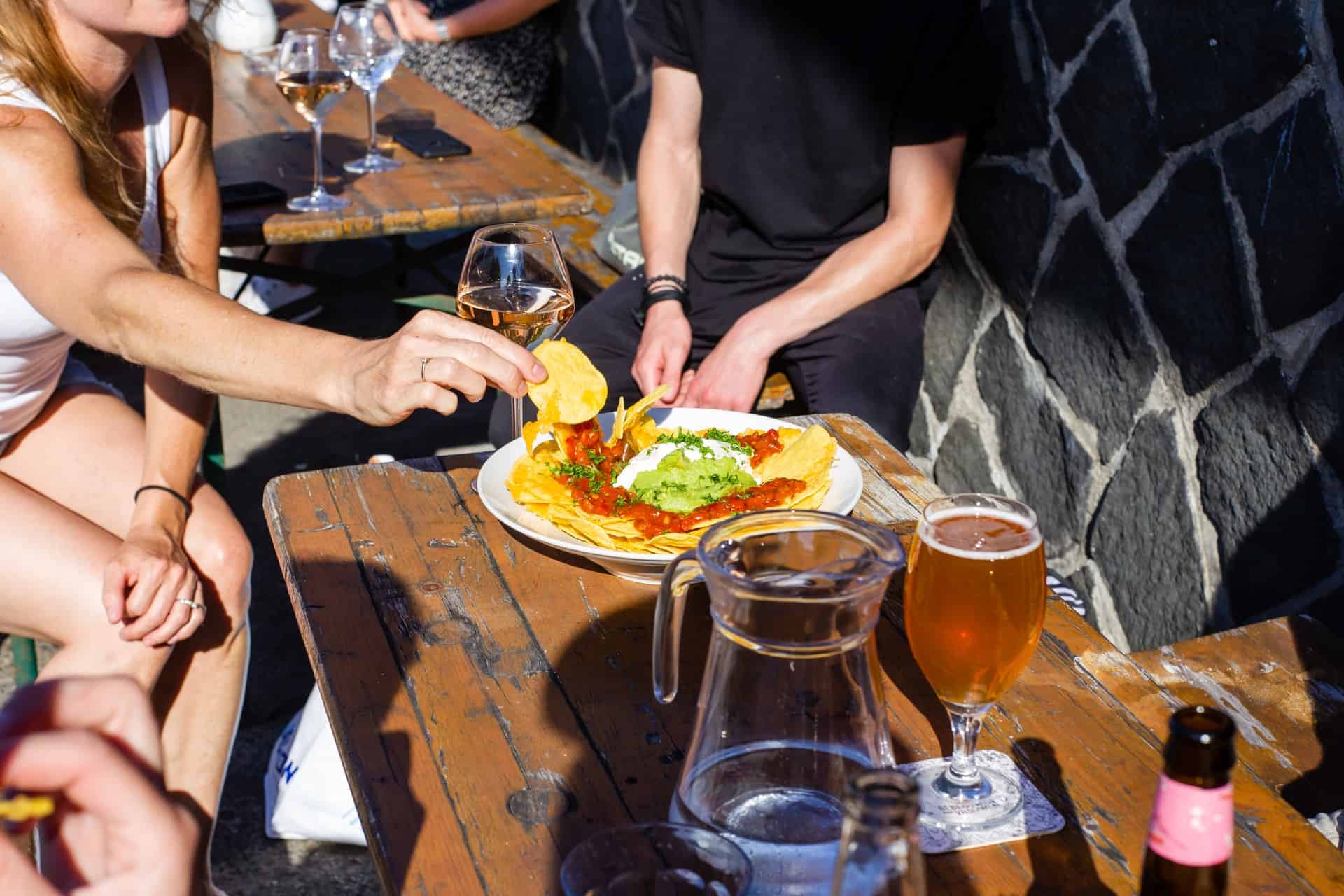 Because of its flavor profile, it works really well with Asian foods, mild cheeses, and grilled meat and vegetables. So, those of you wondering whether or not to buy Victoria beer for your next barbecue surely have their answer.
Naturally, since it's a Mexican beer, it pairs really well with Mexican food, but you can also eat it with pizza and pasta if you enjoy Italian cuisine.
Who Would Enjoy Victoria Beer?
There are plenty of beers that you either love or hate, with no in between. The Victoria Mexican beer is certainly not one of those. We've heard plenty of people calling it "mediocre" or "unmemorable". What's interesting is that the rest of them call it an exceptional beer, with no one ever saying it's awful.
Since there are so many different opinions on the quality and flavor of the Victoria beer, you're probably wondering what type of drinker would enjoy this beer the most?
 

People that want to drink a few beers without feeling woozy (it has really low alcohol content, with only 4% ABV).

 

People who would enjoy a sweet aroma, since the first noticeable scents are most likely toffee, sweet corn, and has a fruity smell.

 

Those who want a good beer to enjoy along with Mexican, Italian, or Asian cuisine, but also those who love a grilled steak or some grilled vegetables.

 

Those who enjoy a beer with a good level of carbonation.
Other Comparable Mexican Beers
Some people consider Victoria to be one of the best Mexican beers out there, but some might be wondering what are some other Mexican beer choices that come close to this brew:
Tecate
It has a delicate bouquet of sweet corn, followed by a bubbly effervescence reminiscent of champagne, and a little bitter aftertaste.
Modelo Especial
This pilsner-style lager comes in second place behind Corona as the most popular imported beer in the United States. The beer is renowned for its complex flavor profile (which includes notes of orange blossom, herbs, and honey) and definitely has a crisp finish.
Sol
Sunlight serves as the inspiration for Sol, which is referred to as "The Original Mexican Beer." Because of the low alcohol content and light flavor of the beer, you can enjoy it at pretty much any time of day.
FAQs
Question: Is Victoria Light or Dark Beer?
Answer: Victoria falls on the lighter side because it is probably the Mexican beer with the lowest alcohol level out of all the regulars.
Question: Is Victoria Beer a Pilsner?
Answer: From Modelo's repertoire, Victoria is a pilsner-vienna-style beer. Grip in the mouth and a flavor that pleases even the most pretentious customer are both signature trades of Victoria.
Question: Is Victoria Beer Sold in the US?
Answer: Yes, you can locate a retailer near you that sells Victoria beer by checking out the Constellations Brand website.
Victoria Beer Review: The Final Word
Grupo Modelo's Victoria beer is one of the company's oldest brands. Its aroma and flavor are reminiscent of Austrian pilsner types, which explains its popularity in the country. It has a 4.0 percent alcohol level and a slightly bitter taste. It is brewed with hops and yeast, which gives it a gorgeous golden amber hue. It is available in cans or on draft and has a medium-sized body and is preferred by many individuals because of its lightweight construction. Want more Mexican beer suggestions? Check out our guide to Pacifico Beer right here!
References