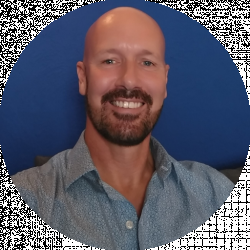 Latest posts by Jason McLay
(see all)
Surfs Up! Let's take a little trip down south of the border where a once little-known German lager was created on the Pacific coast of Sinaloa, Mexico, in a little port town called Mazatlán. "Cerveza Pacifico Clara" is the name of that beer, better known simply as "Pacifico."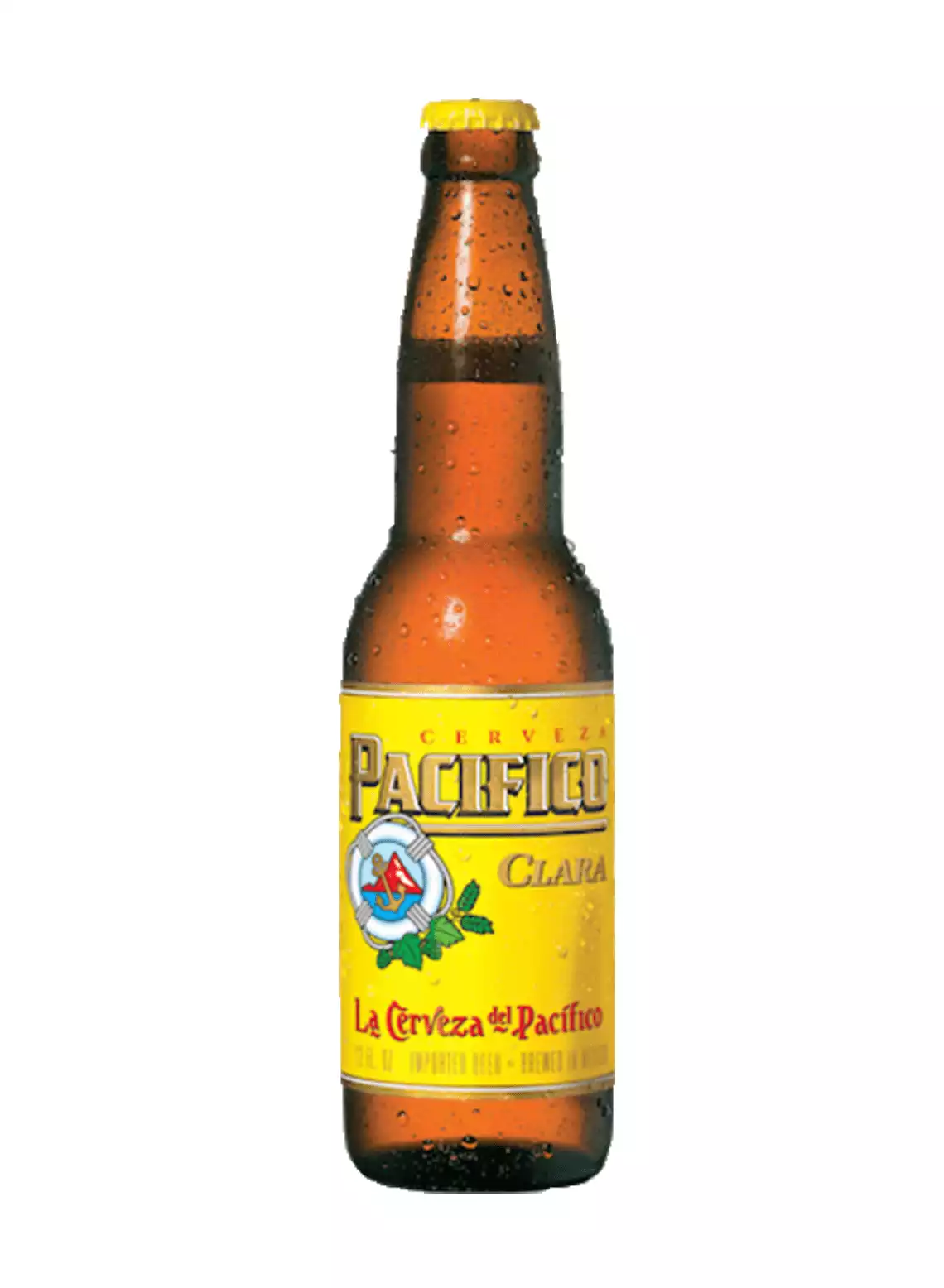 Pacifico Clara Mexican Lager Beer | Drizly
Cerveza Pacifico Clara Mexican Beer is a pilsner-style lager beer that is hearty and crisp with a touch of grass-citrus and ocean mist flavor.
Check Price
We earn a commission if you make a purchase, at no additional cost to you.

The Origins
I know what you're thinking; Mazatlan is in the small town, and isn't Pacifico a Mexican beer? Well, you would be correct on both of those thoughts. However, it was in 1900 that 3 German immigrants decided to start a brewery based on their knowledge of pilsner-style lager.
Mazatlán was just beginning to become the huge commercial port that it is today. And, If you're born in Mexico…you're Mexican, so yes, it's a Mexican beer with German ancestry.
For 70 years this beer was a favorite spot, but in the early 1970s, Pacifico was discovered by some surfers from California. This crisp lite beer became an instant hit with the surfers, and soon they began importing this new discovery for their friends and family.
As the Demand grew, Pacific began its journey into the international market. With gratitude to the surfers, the company created the slogan "Pacifico Beer, discovered in Baja, Imported by Surfers."
The Taste of Pacific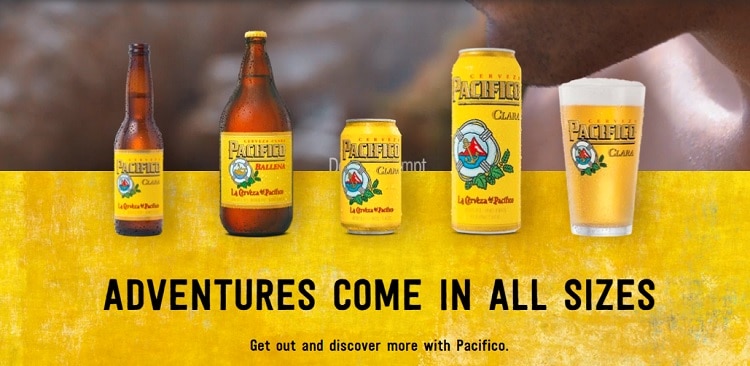 Pacifico is commonly described as a crisp, dry, clean-tasting beer. Some have described it as lightly floral with a hint of sea air. The popularity of this beer with surfers is probably moderate from its inherently light body and alcohol content.
It refreshes the palate with no heaviness and minimal aftertaste. The head flattens out quickly, yet the carbonation keeps it bright. Sometimes less foam is actually preferred.
Paring
This beer is best served very chilled, and its light flavor makes it perfect for hot days when you don't want a heavy drink. While I mentioned that this is a German descent and would be nicely paired with Bratwurst, knockwurst, or a Brezeln (big soft pretzel), it is also perfectly well paired with Mexican food.
Pacifico is a delightful match with tacos, burritos, chimichangas, quesadillas, and oh yes, it is great with seafood. Add some clamato juice and a squeeze of lime, and it becomes a savory companion to buttery grilled shrimp.
Yes, as with most light beer, you will have no problem refreshing yourself with a Pacifico while enjoying your favorite hamburger and fries. This is something about salty fried foods and a cold light beer that just feels like magic.
Although, it is not recommended as a nutritionally sound paring. You might want to remember the old adage, "everything in moderation." I digress.
As a Mixer
I know many people do not think of beer as a mixer, and for the most part, I would agree. As a light beer can be enhanced with simple additions. Rusa is a beer with lime and salt. Michelada is a beer with tomato juice (or clamato), lime, salt, Worcestershire, spices, and sometimes even a slice or two of jalapeno pepper.
Have you heard of a BeerRita? That is a margarita served with a bottle of beer inverted in the margarita glass. Yes, it is top-heavy and must be consumed with a straw. As you drink your margarita, the beer is slowly released into your margarita, creating a more effervescent margarita. How about the Tequila Bomb.
This is done by serving a beer in a pint glass with a side of your choice of tequila. When you are ready, you gently set the tequila shot over your beer and drop it in. It is a momentary foam up,
There are actually many more options, but most of these are best done with a light beer, and Pacifico will work perfectly in any of the mixes I mentioned above.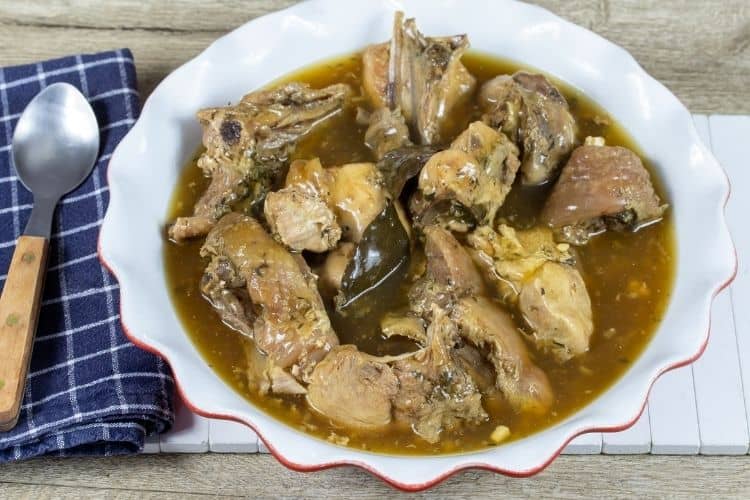 All drinking aside, beer can be a tasty addition to moisten up some of your favorite dishes. You can find an abundance of recipes that work well in seafood, but with the Holiday Season just 3 months away, I wanted to introduce you to two tasty Turkey dishes.
Beer Can turkey and chicken is easy to find with a google search, but in the days of Covid-19, we may find ourselves cooking for only one or two again this year. Here is a great recipe using 6 turkey cutlets that will give you moist meat with crispy skin, Crispy Beer Roast Turkey .
Now, perhaps you did cook a whole turkey, and now you have lots of leftovers. Turkey chili is a great option for leftovers. This recipe does call for dark beer, but you will find lower in the comments that Stacey swapped the dark beer for Pacifico, and she is keeping this recipe in her favorites file. Check it out here, Best Ever Turkey Chili .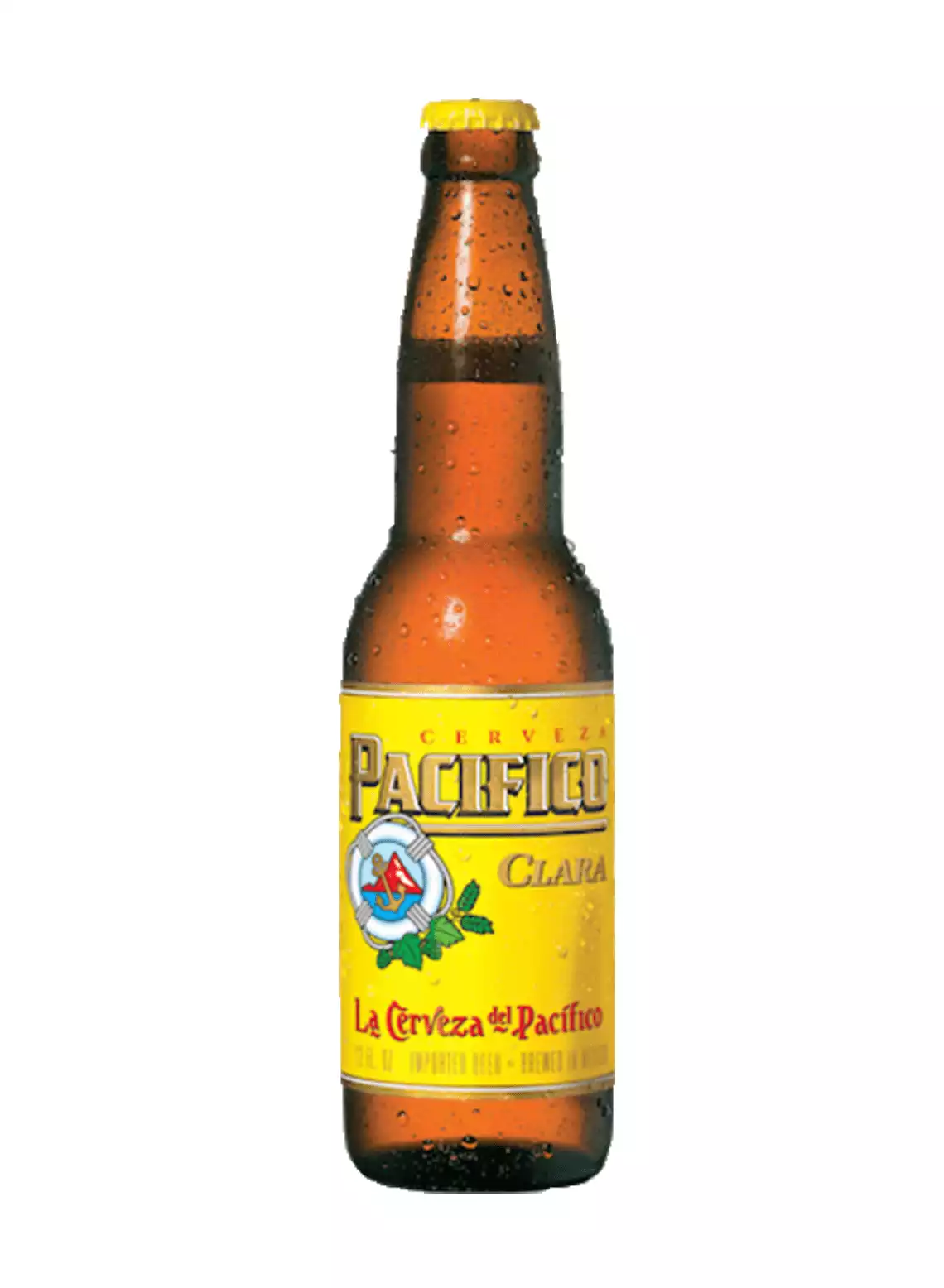 Pacifico Clara Mexican Lager Beer | Drizly
Cerveza Pacifico Clara Mexican Beer is a pilsner-style lager beer that is hearty and crisp with a touch of grass-citrus and ocean mist flavor.
Check Price
We earn a commission if you make a purchase, at no additional cost to you.

Ingredients and Nutrition
Speaking of nutrition, let's have a look at what is in the bottle. According to www.discoverpacifico.com, the 12oz serving contains 143 Calories, 13.6g of Carbohydrates, 1.1g of protein, and is 4.4% ABV. The ingredients are simply: Water, Barley Malt, Non-Malted Cereals, and Hops. A pretty clean list in today's world. Why change anything if you have been successful for over 100 years.
Corporate Shifts
After more than 50 years of success, Pacific was purchased by the Model Group in 1954. As it gained notability in the USA, it was acquired by Anheuser-Busch along with the Model Group until an antitrust suit was filed in the USA in 2012, breaking up the two monster breweries. In 2020 Pacifico was purchased by Lion in Australia.
It is unclear if any changes have been made to the original recipe from the early 1900s. One thing is for sure, Pacific has maintained its place in the beer industry and is an internationally recognized name.
Pacific Preserves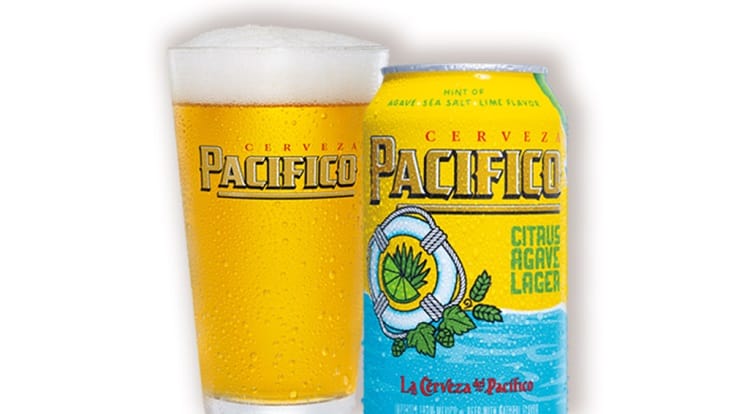 In 2018 Pacifico Preserves was established as a way of giving back to the earth and all those who would like to see more efforts to protect wilderness areas.
Through partnerships with The Conservation Alliance, which concentrates on the protection of landscapes and waterways in North America, and Outdoor Afro, an organization that inspires Black leadership in the field of outdoor recreation and conservation. Pacifico strongly believes that preserving the environment for future generations is essential.
Not only are they in partnership with many other local partnerships they are also focusing on their own environmental footprint. Glass and Aluminum remain some of the easiest containers to recycle. Additionally, all of Pacifico's cardboard packaging is made from 100% recycled material.
It is another reminder that you make your purchases from makes a difference. Who would have thought that a beer purchase could be a contribution to a more sustainable future? Good taste comes in many forms.
In the News
On August 10th , the Mexico News Daily reported that the state authorities in Mazatlan, Sinaloa cut the water supply to Pacifico, saying they owed 100 million pesos to the city's water authority. The shutdown would have affected 1,500 jobs, and the local pressure caused the same authority to turn the water back on. The company rejected the claim and took the case to court.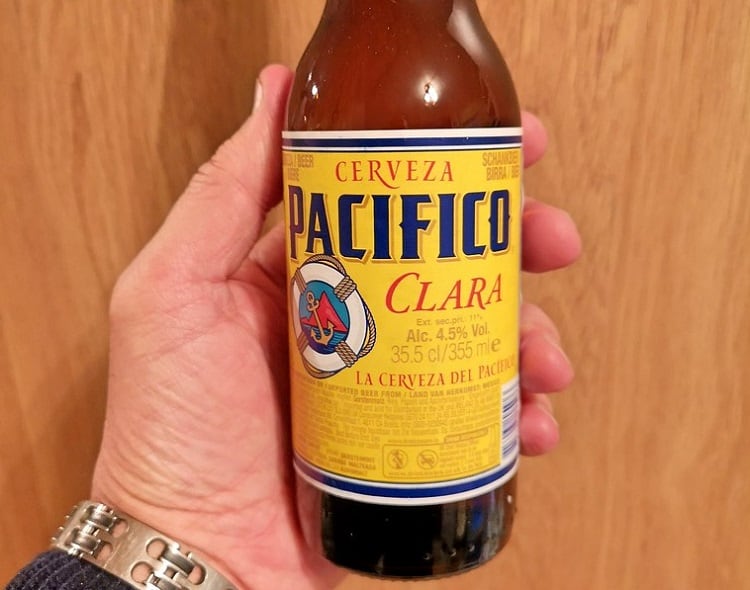 The court ruled on behalf of Pacifico to suspend the claim until the facts could be gathered. Now the Mazatlan Mayor said the amount is 300 million pesos (15 million dollars), adding 200 million to the initial amount.
Pacifico and Group Model have agreed to pay the alleged debt based on the court findings if, in fact any true debt is owed. For now, there is no threat to the continued production of Pacifico. The verdict of the litigation proceedings is expected on the 18 th of August.
Pros
A crisp light beer that leaves one refreshed and not heavy

4.5 ABV makes it very easy to drink on hot days

The price point, even as an import, is very easy on the wallet

Available in aluminum cans or glass bottles

All cardboard packaging is 100% recycled

Pacifico is an environmentally conscious company

Pairs beautifully with grilled seafood and Latin cuisine
Cons
It may be too light a beer for those who prefer a bold flavor

Some people feel the tase is a bit watered down.

Does not stand up to craft beer with a higher alcohol content

Pacifico Clara does not produce a great head resulting in a less impressive serves

This beer loses some quality taste if it is not ice cold

Does not offer a lasting finish on flavor
FAQ
Question: What is the Nutritional Information for the Pacific?
Answer:
• Calories: 143
• Carbohydrates: 13.6g
• Protein: 1.1g
• ABV: 4.4%
*Based on a 12-ounce serving
Question: What are the Main Ingredients in Pacifico?
Answer: Water, Barley Malt, Non-Malted Cereals, and Hops.
Question: How many IBUS are in Pacifico?
Question: Does Pacifico Contain Gluten?
Answer: There isn't an accepted methodology for testing gluten content in fermented beverages, we cannot provide an accurate amount of gluten in our beers. There are traces of gluten in all our beers. We recommend that you consult your physician regarding consumption.
Question: Why are there so many Pacifico Signs at the US Ski and Snowboard Competitions?
Answer: Pacific is the official beer of the US Ski and Snowboard, and we proudly display que at all the events. We support winter-sport athletes as they continue breaking boundaries and achieving greatness.
Question: Pacifico is a Light Beer with a Low Alcohol Content. Can Drinking Light Beer be a Hydration Drink?
Answer: Any drink with alcohol should be consumed responsibly, and while there was a study in Spain that showed beer might be better at hydration than H2O alone. However, your ability to perform sports or work may be adversely affected by alcohol. Stick to water or sports drinks if your goal is performance.
Pacifico Beer Review: The Verdict/Opinion
In the end, what you like comes down to personal opinion. For me, this is fine on a hot summer day if it is served ice cold. I saw an opinion on another site that referred to Pacifico as a good "lawnmower beer."
I have never heard that expression before, but the moment I read it, I totally got it. It looks like a beer; it tastes like a beer, and after some hard outdoor work, it hits the spot nicely and won't leave you wasted if you have more work to do.
These days, micro-breweries are offering so many unique tastes and flavors you could have something exciting and new every day and create a whole list of new favorites. This means some of the older "standbys" may have to step up their game by adding more varieties to their line as Blue Moon has done. Variety is, as they say, the spice of life.
I spend part of my year in Mexico, so I know several beers south of the border. Pacifico is seldom on my list because, for me, it's just a little too watery. Admittedly, I also lean towards darker beer with bold flavors.
Mexico also has some fine microbreweries that are too good to pass up. Some may be very close to making the jump to the USA as Pacifico did over 50 years ago.
Pacifico, in my opinion, is better with lime and even a small pinch of salt, and if you have the supplies, Pacifico Michelada is very nice when out with friends. You can drink a fair amount before you reach your "buzz limit," which means more time out with friends, more time on the beach, or…that extra round with the lawnmower on a hot summer day.
Also, cooking with beer is great. I prefer to save my favorite beer for drinking and use a quality inexpensive beer for my recipes. Pacifico will not disappoint in most beer-related cooking.
Finally, one of the reasons I continue to keep this beer on my list of possibilities are their commitment to land conservation. I appreciate any company moving to more sustainable packaging and contributing in some way to our planet. We all can be making better choices, and my hat is off to Pacifico for making a genuine effort for positive change.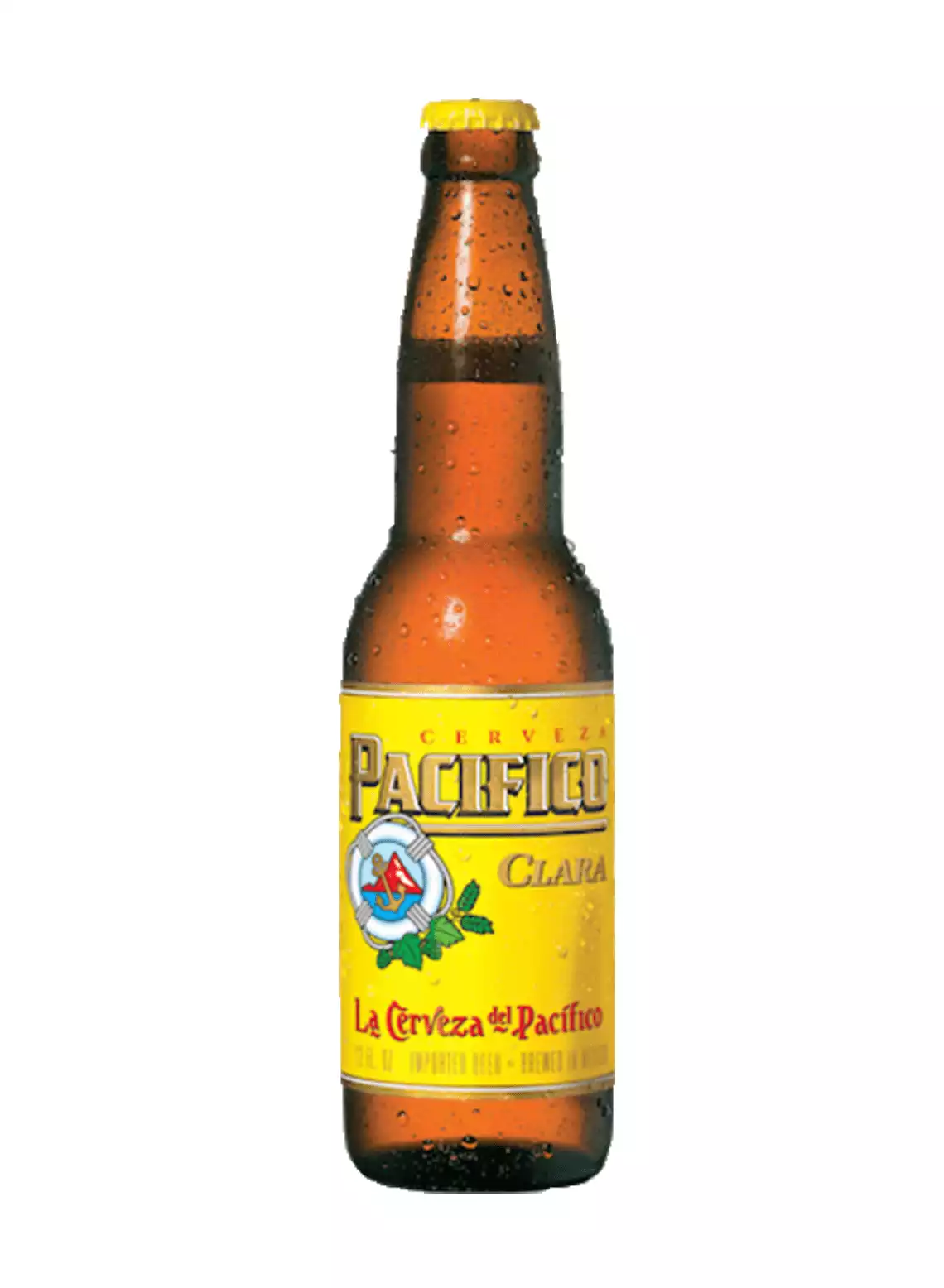 Pacifico Clara Mexican Lager Beer | Drizly
Cerveza Pacifico Clara Mexican Beer is a pilsner-style lager beer that is hearty and crisp with a touch of grass-citrus and ocean mist flavor.
Check Price
We earn a commission if you make a purchase, at no additional cost to you.

References