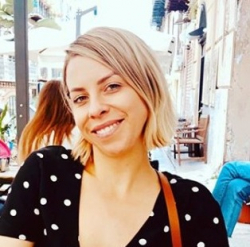 Latest posts by Jodie Chiffey
(see all)
At the end of the day, brewing beer isn't anything new. Humans have been brewing beer in some fashion or another for as long as we've been civilized – but if they were anything like us, then that civilized atmosphere might end up thrown to the wind after a few glasses of their homebrew!
One thing that is becoming more common and could probably be described as 'new' is using hybrid hops like Strata hops in homebrew. While hops have been used in beer for many years, it's only been recently where farmers are putting on their lab coats and developing all kinds of whacky hybrid hops. Strata hops are just one of these 'Frankenstein' varieties.
But how do they make your beer taste? And what kind of beer do they work best with? Well, if you're looking for the answer to those questions, and are considering using Strata hops alongside your other homebrewing ingredients, then you've come to the right place.
Read on for our full guide to Strata hops.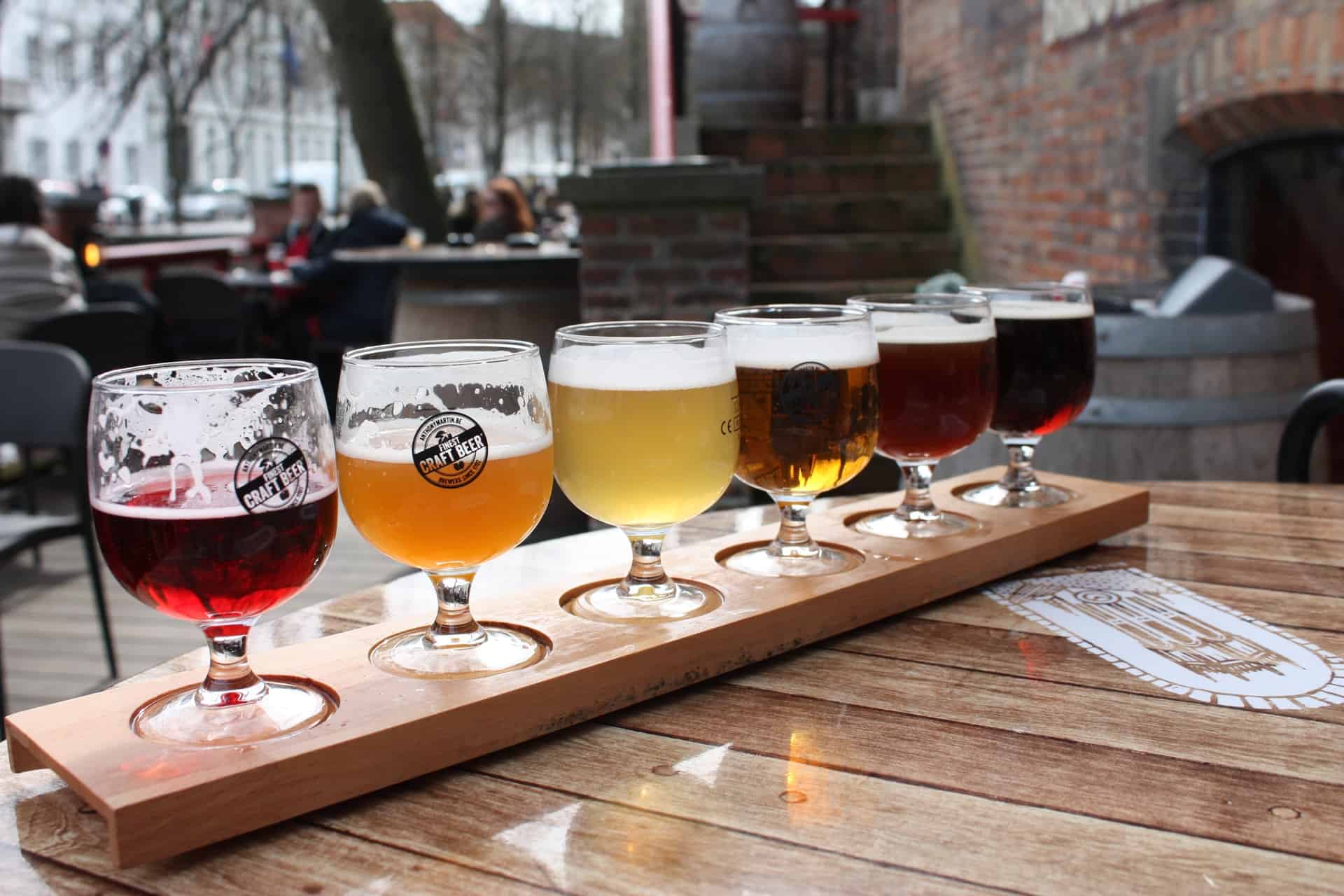 What is Strata Hops?
We wouldn't be surprised if you have never heard of Strata hops before. They've been on the brew (pun intended) for a good few years now, and while they were originally first bred back in 2009, it's only been recent that the farmers (or really nutty professors as hop farmers are now) properly introduced them to the brewing world.
Oregon State University has had a hop breeding program in play since the 1800s, but it rather lost its luster in recent years. Step in Roger Worthington and Jim Solberg, the co-founders of Indie Hops, and the university's bad luck was reversed. With a sizeable donation to help reinvigorate the breeding program, they set about developing an aroma hop.
Strata hops were first theorized back in 2009. The seed money (pun intended) donated by Indie Hops gave the program all the resources they needed to start cultivating this novel variety of hops. Fast forward nearly 10 years, and Strata hops have taken the farming and brewing world by storm, winning prizes left, right, and center.
Flavor Profile
There's one main reason why Strata hops has won all these awards, which includes the first prize at the prestigious Basecamp Brewing Protohop Brewfest in Portland back in 2013. And that's because of its flavor. After all, various hops that the creators selected for their 'sensory complexity and outstanding agronomic performance' have to be pretty punchy.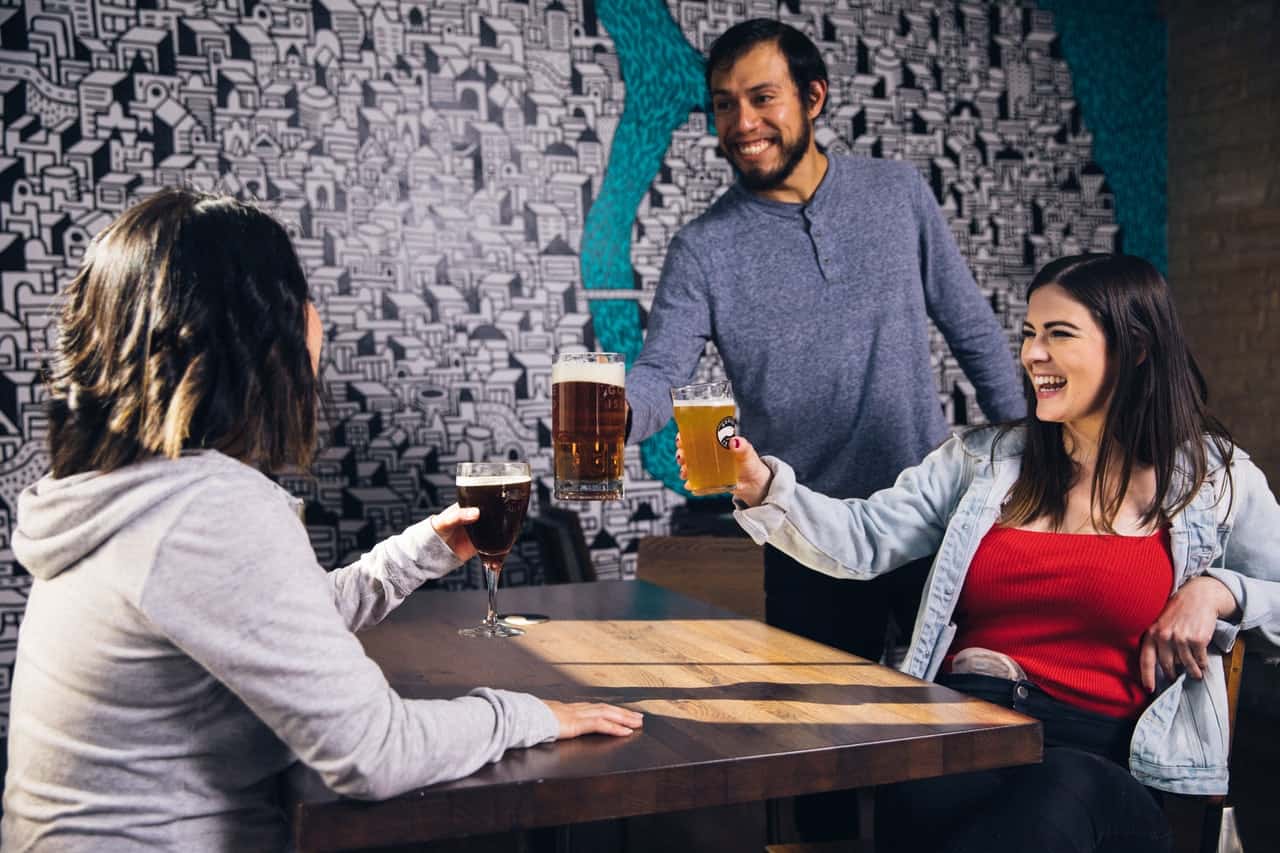 Brewing beer with Strata hops is ideal if you like what can only be described as a 'dank' beer. Here are some of the flavors and aromas you end up getting with Strata hops.
Tropical fruit
Mango
Passion fruit
Melon
Fresh strawberry
Grapefruit
Cannabis
Strata Hops – Ingredients
Gone are the days when brewers, both at home and in commercial ventures, use just any old hops. Nowadays, there are nearly 100 different varieties of hop that you can choose from, with each one offering up its own particular intricacies and intrigue. Many of these are creations, or hybrids, that come from cross-pollinating other hop varieties.
Strata hops are another of these unique hybrid hop varieties. It all started when the director of the hop breeding program at Oregon State University reckoned that a certain open-pollinated Perle hop variety plant might have some potential. Using the generous donation from Indie Hops, he then went and started a field nursery of seedlings.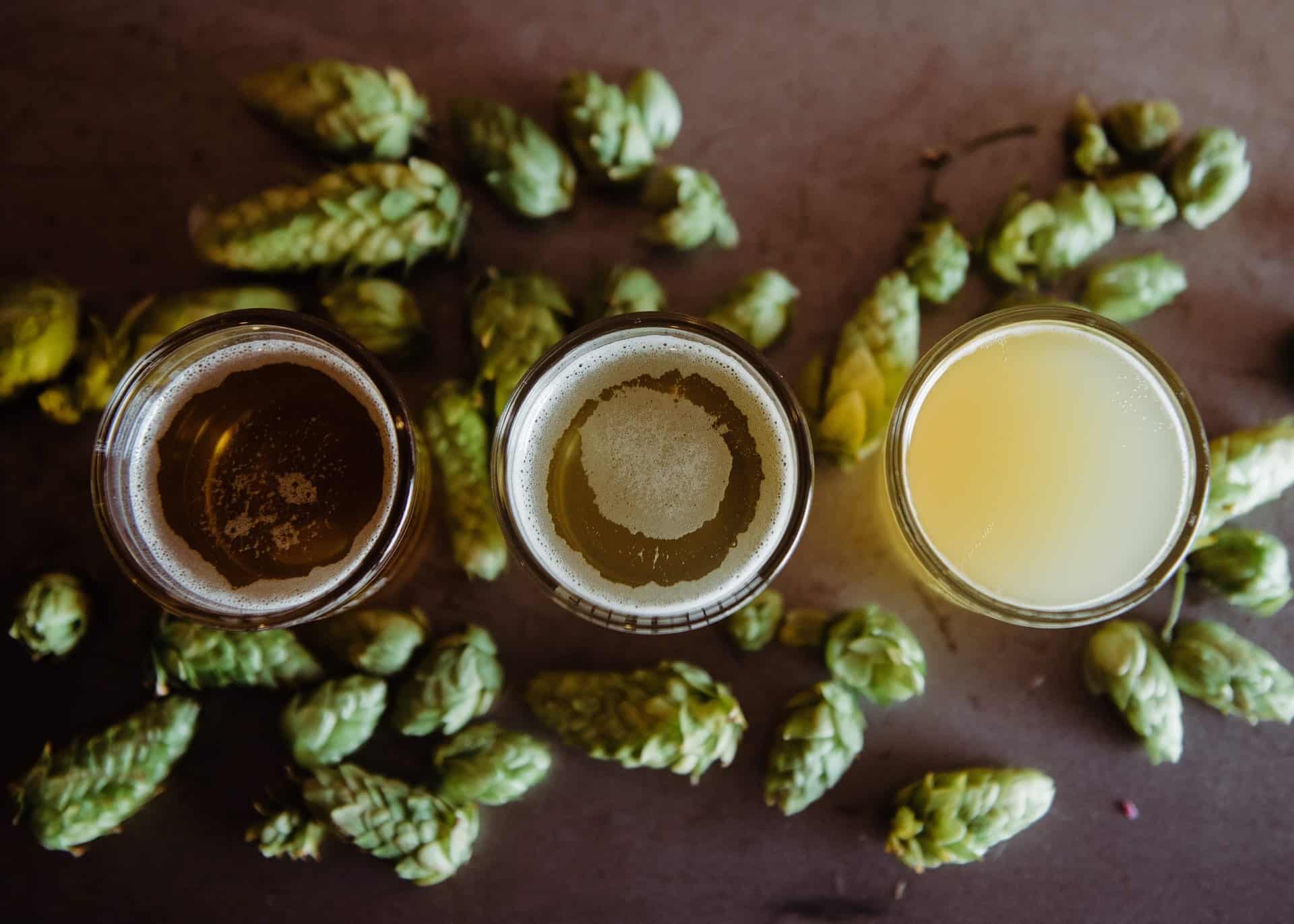 This turned out to be a very fruitful endeavor, and the first crop was massive. Strata hops are also known as a patented hop – in fact, the first to be created by Indie Hops. Unfortunately, this means that the rhizomes, which are required for personal propagation, are not available. If you want to grow your own, you should research which hops will grow well in your area.
How to brew beer with Strata Hops
As Strata hops are so new to the world of homebrewing, there is still a wide margin for error as to which beers it suits best and which beers don't work so well with it. This is always an exciting time for any homebrewer, as learning how to find the perfect beer basically involves making and drinking lots of beer. It could be worse!
Early experiments seem to suggest that Strata hops are an extremely versatile variety of hops, and research from keen brewers who have dived in and done the hard work for us by brewing a bunch of different styles of beer have noted that the following beer styles work brilliantly with Strata hops:
As Strata hops are cultivated, and harvest yields increase, more and more homebrewers and commercial brewers will be able to access this unique and delicious variety of hops, and the experiments will be sure to continue.
When to add Strata Hops
Early reports state that Strata hops seem to present themselves rather well as what's known as a dual-purpose hop variety. This means that Strata hops can be used during the brewing process and result in a tasty brew.
As a bittering hop, Strata hops offer up a gloriously balanced bitterness to proceedings. Using it as a flavor or aroma hop really gives your brew a wonderful tropical, strawberry, or fresh berry brightness. Strata hops are most famous for their cannabis overtones, so if you want to tap into those flavors, use a dry-hopping method.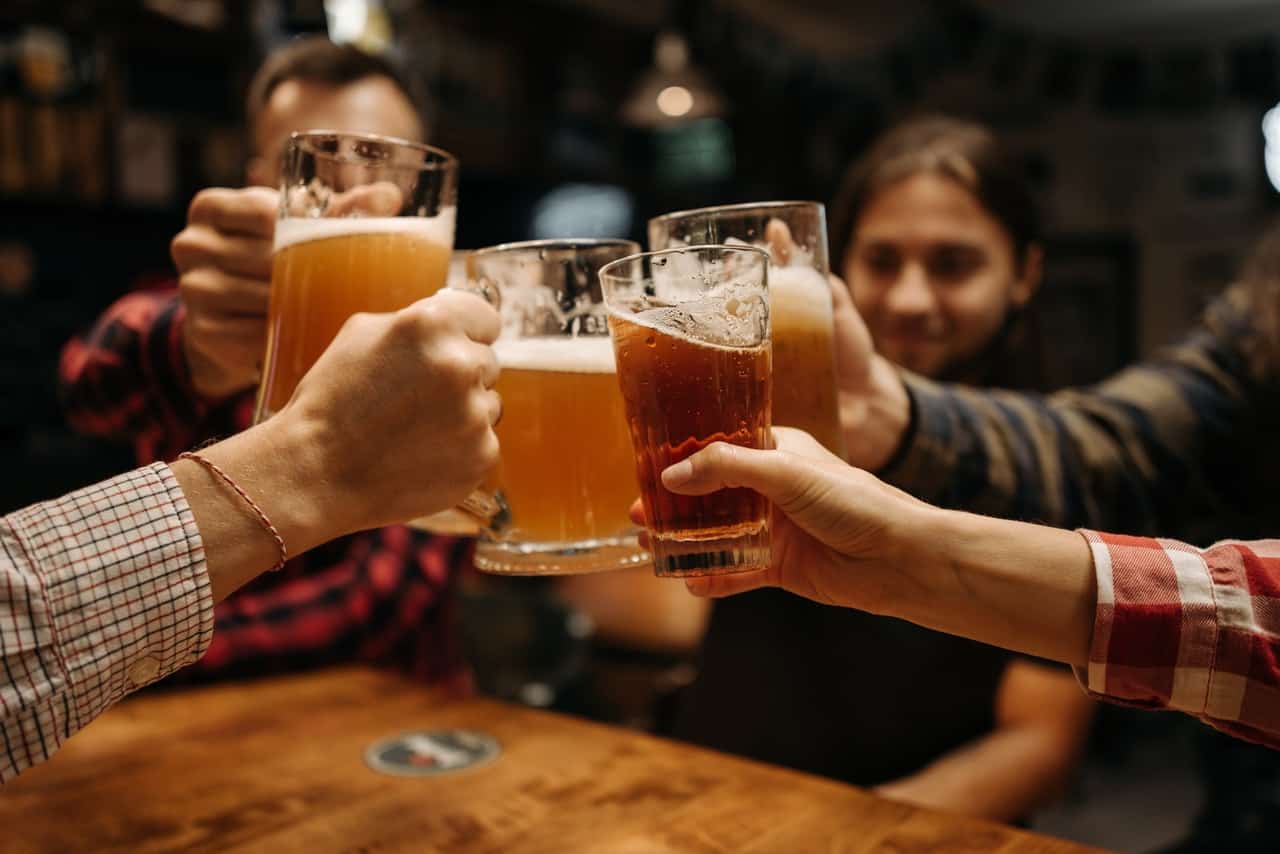 Complimentary Hop Varieties
If you want to take your brews a step further, what many brewers do to create new flavors is blend different hop varieties. As with working out which types of beer work with which hops, this can end in disaster, but occasionally it can lead to some absolutely winning creations.
Strata hops are still such a new variety of hops that it can be tricky to know what will go well with them. This is where you, as the brewer, can put on your lab coat and start experimenting, though! If you want a quick fix, then the following hop varieties have been reported to work extremely well with Strata hops:
Cascade
Crystal
Simcoe
Mosaic
Citra
Loral
Acid & Oil Composition
Acid Composition
| | |
| --- | --- |
| ALPHA ACID (%) | 11 – 12.5% |
| BETA ACID (%) | 5 – 6% |
| ALPHA-BETA RATIO | 1:8 – 2:5 |
| HOP STORAGE INDEX | 27% (good) |
| CO-HUMULONE AS % OF ALPHA | 21% |
| TOTAL OILS (mL/100g) | 2.3 – 3.5mL |
Oil Composition
MYRCENE

(flavors – citrus, fruit)

52 – 65%
HUMULENE

(flavors – wood, spice)

22 – 30%
CARYOPHYLLENE

(flavors – pepper, herbs)

5 – 12.5%
FARNESENE

(flavors – floral, fresh)

0 – 1%
ALL OTHERS (including linalool, β-pinene, geranoil & selinene)
0 – 21%
Strata Hops – Alternatives
Everyone likes something different from their beer, and while Strata hops can offer some pretty unique flavors, it's certainly not for everyone. Trust us when we say that the 'dank cannabis flavors you get from it take a bit of adjusting to! Don't give up all hope, though – if you're looking for some of the tropical fruit or berries flavors, then try these alternatives to Strata hops:
Galaxy
This variety of hops really does take you to another place entirely – another galaxy, if you will! Galaxy hops are one of the more infamous Australian hybrid varieties, and they can give your brew an utterly irresistible tropical fruit tone, bursting with peach, pineapple, and lots of crisp, clean citrus aromas.
Mosaic
There's a reason why Mosaic hops top the list of homebrewers' favorite hops. So easy to use, with Strata's gorgeous tropical fruit flavors, plus a splash of blueberry for good measure, it's one of our absolute favorite variety of hops – and once you get brewing, we're sure that it will be one of yours too.
Cashmere
There aren't many varieties out there that can hold a torch to the unique flavors you get from brewing with Strata hops, but we have to say, the tropical, stone fruit flavors that Cashmere hops give your beer are pretty close. Smooth as the material it's named after, Cashmere hops are a surefire winner in our books, crammed with peach, melon, and pineapple aromas.
Frequently Asked Questions
Let's take a look at some of the more frequently asked questions regarding Strata hops and how you can end up using this unique variety in your own brews.
Question: What is a Strata IPA?
Answer: Strata IPA is a type of IPA that uses Strata hops as its main flavoring. It works exceptionally well in single-hopped IPA's owing to its unique, fruity, and funky flavor.
Question: Are Strata hops easy to find?
Answer: As Strata hops have only been properly floating about for a couple of years, they can actually still be quite tricky to find. Because they've quickly proved themselves to be a popular variety, though, more farmers have started to cultivate them, so they will end up being easier to find over the next few years.
Question: Where are Strata hops from?
Answer: Strata hops are from the town of Corvallis in Oregon, the same site where they were first cross-pollinated and effectively created back in 2009.
Question: What are 'dank' hops?
Answer: You may have come across the term 'dank' hops before in your quest to find the perfect hops. It's a relatively new term used to describe hops with quite heavy, deep, cannabis-style flavors, such as Strata hops.
Final Thoughts
If you've been pondering whether or not to use Strata hops in your next batch of homebrew, we hope that this article has given you a few useful pointers about how to use them, where they're from, and the flavors and aromas you get from them too. They're a brilliant, fun, and funky variety of hops to use and definitely one to keep a lookout for!