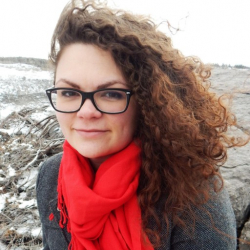 Latest posts by Candace Osmond
(see all)
If you have ever wanted to start trying to brew beers or ciders at home, or you simply want to upgrade your existing beer faucet lock, it's always a great idea to invest in a quality item. Beer faucet locks will ultimately help you achieve the perfect brew you can craft at home, and it will keep your brew safe, away from prying hands and left to ferment on its own.
We have a rundown of some of the best faucet locks you can buy in today's markets by considering their overall function, ease of use, and affordability. They are extremely easy to install, and with a few simple steps, you will see why so many homebrewers prefer to use faucet locks for their home brews.
Top 3 Picks
This normal draft beer faucet chrome tap lock is pretty standard when it comes to keeping outside influences from taking your beer or disrupting it in the middle of a brew. It's great to start with or a great choice if you need a standard tap lock.
Since this beer lock comes in a pack of two, it's a great choice when you want to lock multiple kegs. These logs are secure and sturdy and would be ideal for locking up several kegs or barrels at once.
If you just need a standard, get the job done beer faucet lock, this design by Youho will surely be your best pick. It's affordable and works great, so there is no guessing game as to whether or not this lock will get the job done.
What Is a Faucet Lock for Brewing?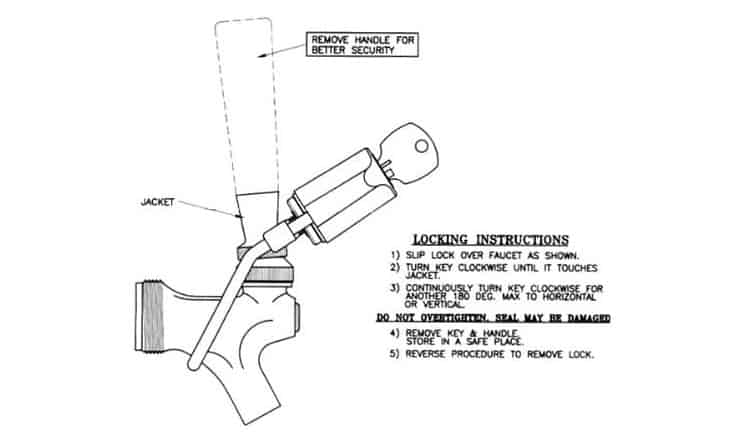 A faucet lock is a type of lock that usually comes with a key. This lock is used to keep your beer or other brews secure within your keg or barrel, or bottle. Homebrewers really like these locks as they will ensure that your beer or cider or wine will be safe and left to ferment or continue the process within its own vessel.
Whether you are afraid of your jug or barrel being tipped over, or you want to prevent any prying hands from trying to get at your keg, a faucet lock will prevent anyone from getting into your stash and will prevent any liquid from spilling out the top.
How to Use a Faucet Lock for Brewing
Using a faucet lock for brewing is really quite simple. All you need to do is find the faucet spout and then move the cover of the lock over the spout so that you can position the security arm over the faucet's lever collar. This collar is located right below the tap handle, so when it is well tightened, it will prevent this handle from moving at all.
This means no accidental spills and no way to access the liquid inside since the handle will not allow any movement. It is securely locked, so even if the vessel topples over and doesn't break open if it is glass, then your contents inside will remain safe and secure.
Reasons to Use a Faucet Lock for Brewing
Homebrewers love to use faucet locks because it helps keep your brew from being interrupted accidentally. For example, if you are brewing beer at home, your beer will go through a fermenting process where it cannot be exposed to oxygen at all.
For whatever reason, if someone accidentally tampers with the top, the risk of oxygen pouring inside is higher. This could potentially ruin your beer and all your hard work.
Even if you are not a homebrewer, it's never a bad idea to secure your alcohol away from prying hands. Whether you have small children or animals in the house that could be curious, a faucet lock will help prevent any liquid from spilling out for whatever reason. It's just an extra step in security so that you can have some more peace of mind.
What to Look for In a Good Faucet Lock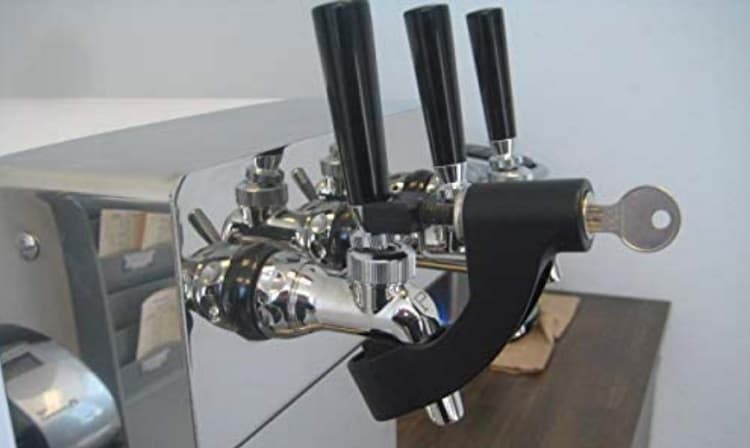 Not all faucet locks are made the same. Depending on the type of beer you are brewing and the material that your faucet lock is made of, it can potentially affect the way your beer tastes. Here are a few important specifications to consider before making your final purchase in a faucet lock.
Types
There are many different types of faucet locks out there, but the most common type for homebrewers is a faucet lock with a key. These faucet locks are easy to maneuver if you have one or two kegs to look over, compared to a whole craft beer bar that would require multiple locks with an easier transition than a key.
With so many different beer sites online to help homebrewers on their way, you can easily find different methods in securing your kegs, even if it's a basic faucet lock but with your very own design or handle on it. Depending on the amount of security you'd need, you can also lock your kegs without a key if that is easier and safe.
Material
The most common materials that faucet locks are made out of are stainless steel, chrome, and even brass. These actually will affect the taste of your beer to a small degree, as some materials are more durable and stronger than others. The most common material is stainless steel, as stainless steel will last a very long time and won't affect your beer too much.
Chrome and brass can become rusted or dirty from the inside, which can affect the way your beer tastes over time. These metals are also a bit harder to care for, so unless you have a specialty craft faucet lock made for your keg, you might want to hunt for a basic stainless steel faucet lock for longevity.
Kind of Beer
Different faucet locks should be used for different types of beer. Since faucet locks go into faucet taps, you are going to want to make sure you are using the same type of material. For example, a stout is a stronger, thicker beer that is going to need a wider tap. To work in conjunction, a complimenting faucet lock would be needed to ensure your tap will continue to flow correctly.
Tap Handle Types
As mentioned earlier, many parts to your faucet tap and faucet lock will have to work in conjunction. The same can be applied to the type of handle you'd like to use. A sturdy handle will work best with your thicker metals, but many times custom craft handles will also work great with stainless steel setups.
While this is purely aesthetic, depending on your faucet lock material, a handle could be stronger than you want it to be depending on the type of metal you are using for your faucet lock and end up breaking the lock over time if you're not careful.
Types of Faucet Locks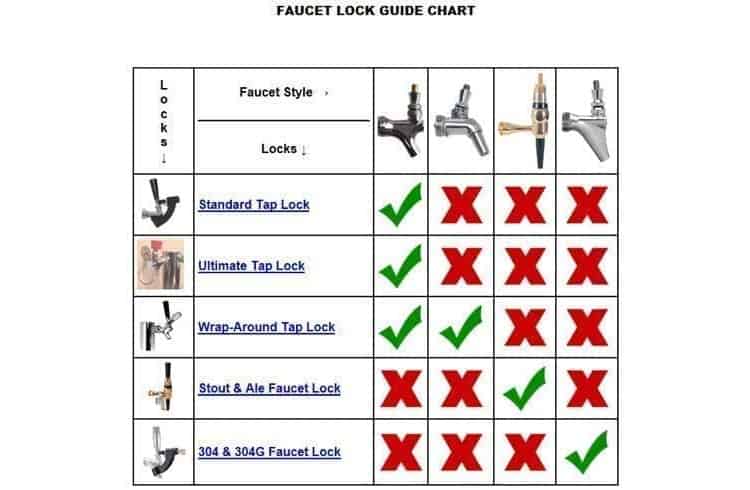 As not every faucet is built the same, neither are faucet locks. These are a few of the most common faucet locks you will find in today's markets.
Wrap Around Faucet Lock
A wraparound faucet lock will wrap around the faucet and up toward the head of the lock to ensure the handle is not allowed to move. This prevents the handle from moving at all, so no liquid will be able to come out of the spout at all. These are locked with a key.
Stainless Steel Door Lock
A bit different from a standard faucet lock, you could use a stainless-steel door lock kit for extra security. This lock will lock the storage area or refrigerator area that you store your kegs. So, for extra safety, you can lock your kegs with faucet locks and also lock the outside refrigerator door with this lock kit.
Metal Faucet Lock
A metal faucet lock also prevents your tap handle from moving at all. These are great for taps that are already set up into a wall or attached to a keg. Since the handle cannot be moved, no liquid will be able to be released from the kit at all.
Stout Faucet Lock
Since stouts are a thicker liquid, you will need a special tap setup to pour out your stout from the keg. The same needs to be applied to a stout tap for faucet locking, as you'd need a thicker stout faucet lock to make sure that your handle will remain unmoved.
The Best Faucet Lock for Brewing
We've found the best faucet locks for brewing, so you don't have to be scouring the internet for hours on end. Each of these products has stellar customer reviews and has been used in home brewing and for general keg use for years.
Chrome Tap Lock for Standard Draft Beer Faucet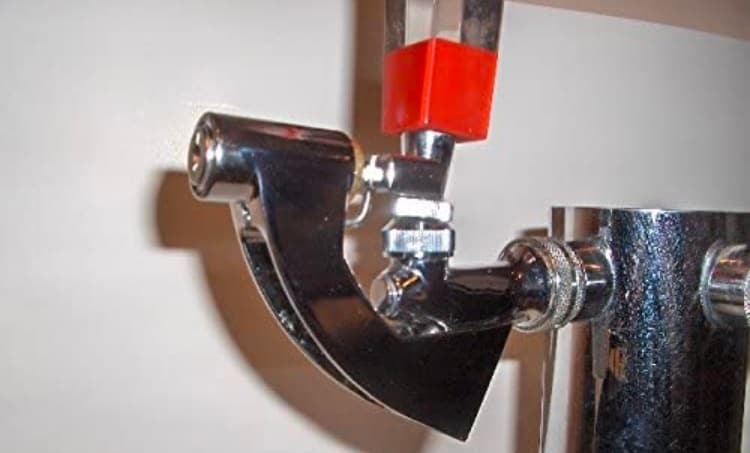 This standard tap lock is ideal for use on draft beer faucets. No one will be able to access your beer, and you will be able to keep your faucets secure and safe. This faucet lock is made from heavy-duty aluminum casting with a shiny chrome exterior to match your beer faucets.
Material: Aluminum, chrome

Type: Keylock

Manufacturer: Alcohol Controls

Warranty: Free returns through Amazon Prime
This will fit most standard U.S. faucets but will not work for thicker beers or stout faucet setups. Each lock comes with one key to keep it locked.
Pros
It comes with a key

Has shiny chrome exterior

Made from lightweight aluminum

It Will fit most standard faucets
Cons
It won't fit stout beer faucets

It comes with one key
Wrap Around Draft Beer Faucet Lock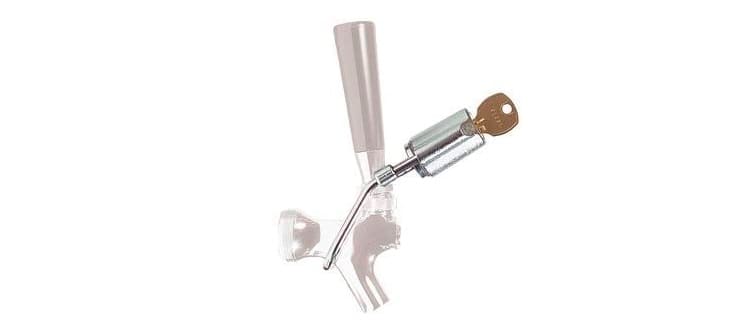 Easy to install and even easier to remove the wrap-around draft beer faucet lock simply slides in a loop up and under your faucet. This setup requires a turnkey to get it as tight and secure as possible.
Material: Metal

Type: Wrap around lock

Manufacture: DNE Inc.

Warranty: 30-day return
Your faucet handle will be pushed back as far as it can go, and your key will tighten it so that it will not move and unlock. Not only does this help with underage drinking risks, but it will also prevent any beer shrinkage.
Pros
Easy to use

Tightens with a key

Wrap around setup for ultimate security

Limit's beer shrinkage
Cons
Must measure your faucets to ensure a fit before use

Won't work with Perlick brand faucets
Joywayus Beer Faucet Lock (Pack of 2)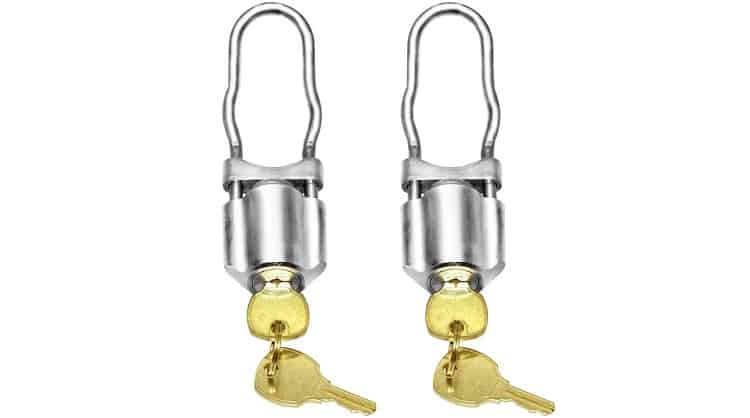 If you need to cover several taps at once, this pack of two faucet locks by Joywayus may just be the best pick for you. You can easily buy as many two packs as you need to make sure that all of your faucets will be locked when you need them to.
Material: Stainless steel

Type: wraparound lock

Manufacturer: Joywayus Store

Warranty: Free returns through Amazon Prime
This is a wraparound design lock that will easily install very quickly. To work it, all you need to do is slide the loop up and under the faucet and use your key to tighten it all up. This will definitely prevent any unwanted access to your beer and give you some peace of mind.
Pros
Wraparound design

Installs in seconds

Uses key to tighten

Reduces the risk of underage drinking
Cons
It comes in a two-pack, so that may be too much for some

Simple design
YOUHO Standard Wraparound Beer Faucet Lock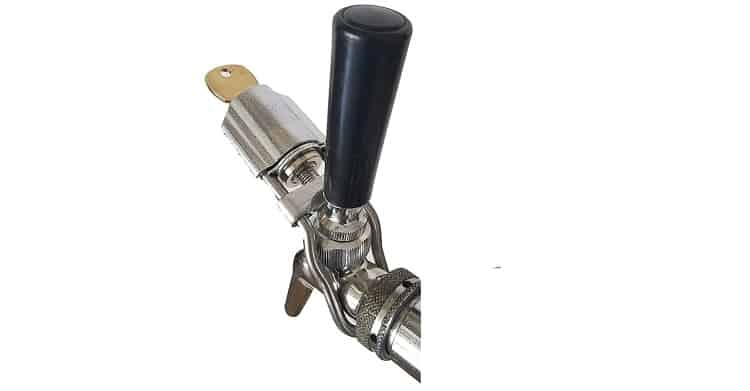 Youho has designed a standard wraparound beer faucet lock that will help you eliminate underage drinking, whether you own a bar or are a homebrewer who has a lot of craft kegs to watch over. This will also limit beer shrinkage at any bar or commercial beer distributor premises.
Material: Stainless Steel

Type: Wraparound Lock

Manufacturer: Youho

Warranty: Free returns through Amazon Prime
This lock will work with standard beer faucets and is made of high-quality stainless steel. It has a wraparound design, so it will be installed in seconds and will be secured with a set of keys. In just a few seconds, all of your beer faucets will be securely locked.
Pros
It helps eliminate underage drinking

Sets up in seconds

It comes with two keys

Wraparound design for extra security
Cons
It may be too heavy for some
Wrap Around Draft Beer Lock for Perlick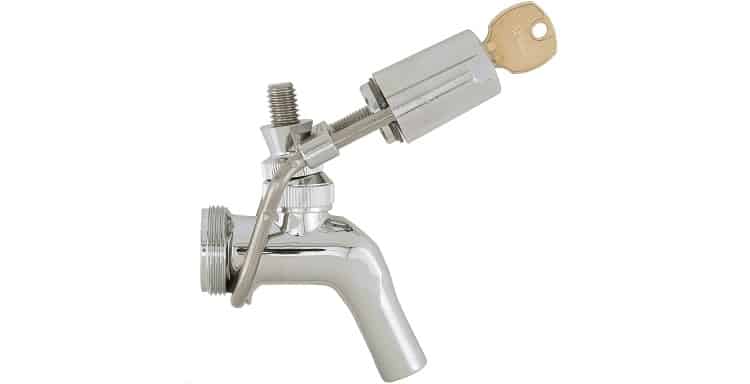 Since Perlick beers and stouts have a special wider design, these faucet locks are ideal for Perlick brand stouts and beers. These faucet locks work with the Perlick 630 series of beer faucets and will help you limit the access that underage drinkers may have to your beer faucets.
Material: Metal

Type: Keylock

Manufacturer: Chill Passion Inc.

Warranty: Free returns through Amazon Prime
This will also help you eliminate beer shrinkage at your commercial premises, and they are super easy to install and remove. Each lock comes with an extensive pamphlet filled with plenty of information, including instructions on how to set up and remove your lock. These locks come with two keys per lock.
Pros
It comes with two keys

Works with Perlick 630 series faucets

Limit's beer shrinkage at commercial areas

 Heavy-duty construction
Cons
Black Tap Lock for Perlick 630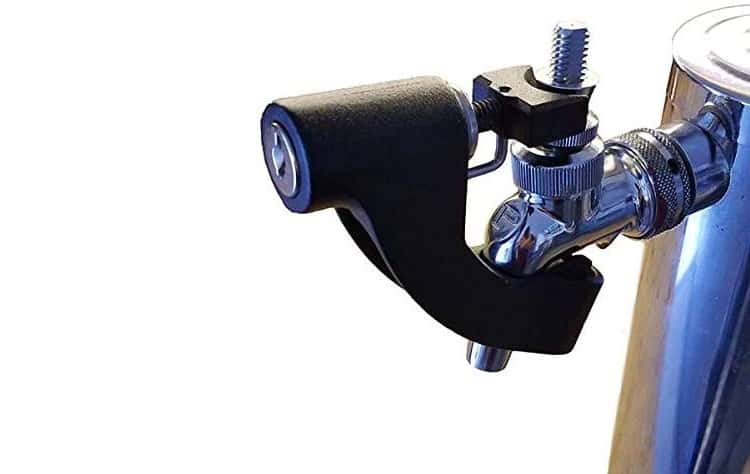 An interesting black tap lock that is ideal for your Perlick 360 beer taps, this tap lock is sure to add in all the security you need with some extra interesting aesthetic.
Protect your Perlick draft series beers with this heavy-duty aluminum tap lock that is easy to use with the simple turn of a key. This will prevent your faucets from being handled and make it impossible to remove any beer when you don't want it to be removed.
Material: heavy-duty aluminum

Type: Keylock

Manufacturer: BVL Controls

Warranty: Free returns through Amazon Prime
This is an easier version to install for Perlick beers than their wraparound version, but you will need to look at your guide chart to make sure that you are getting the right sized lock for your specific faucet.
Pros
Easy to install

Black finish

Easier to work than a wraparound lock

Perfect for Perlick beer faucets
Cons
Must be measured carefully

It won't work for all beers
FAQs
Question: How Do You Secure a Beer Tap?
Answer: By using a faucet lock, whether you choose a wraparound lock or a key lock, each one of these locks will prevent your tap handle from being moved and prevent any beer from coming out of it.
Question: How Do You Use a Keg Tap Lock?
Answer: A keg tap lock is the same idea as a faucet lock; it's just made specifically for a beer keg instead of a faucet.
Question: How Do You Use a Beer Faucet?
Answer: You use a beer faucet by moving the faucet handle to allow your beer or cider to flow into your glass directly from the tap.
Question: How Do You Lock Off a Tap?
Answer: By using a lock – either a key lock or a wraparound lock will also work for a tap.
The Bottom Line
So, there you have it! Some of the best faucet locks you can find are ideal for all of your home brewing needs or your commercial premise needs. These locks will give you plenty of security and will prevent anyone from having access to your beer when you don't want there to be any access at all.
Personally, I think the Wrap Around Draft Beer Lock for Perlick is the best choice for all its great features and heavy-duty design.
Did you find this article useful? We hope you did! Do you have any experience with using a faucet lock? We'd love to hear from you! Feel free to share your thoughts in the comments below, and be sure to check out our guide to kegerator parts for more awesome tips!