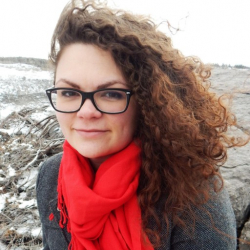 Latest posts by Candace Osmond
(see all)
If you are someone who loves the taste of fresh aromatics paired with a hardy straw brown farmhouse ale, then a Boulevard Tank Seven just might be your next favorite ale. Touted to be one of the best food pairing ales in the world, Boulevard Tank Seven is a Belgian-style farmhouse ale full of fruity aromatics and citrusy hoppy notes with a peppery finish. Welcome to our Boulevard Tank 7 Review.
Easy to drink and even better when drinking it with your favorite foods, Boulevard Tank Seven is full of surprises, starting as far back as when the beer was first fermented in tankard number seven, where the brand and name of this beer was slowly born.
About the Brand
Boulevard Tank Seven is made out of Boulevard Brewing Company in Kansas City, Missouri. The company was founded by John McDonald from a concept of wanting to specialize in Belgian beers after a vacation touring Europe in 1984. John loved the variety of aromas and flavors from European beer, and he thought he could bring these flavors to America.
Boulevard Brewing Company first came into existence by John homebrewing on his own to mimic these wonderful flavors of beer he tried in Europe. He already owned a carpentry shop at the time, so he simply moved his shop to one side of his building so he could focus on brewing beer.
With a lot of time, more building, and money, the first keg of Boulevard Pale Ale was born in November of 1989. While the brewery at first could only produce draft beer, after hiring a small crew and kegging up his brews, John was able to start selling to local restaurants and distributors who loved his beer.
Soon the company was bottling beer and experimenting with all beer types of new varieties. By their third year in existence, they had sold more than 7,000 barrels of beer. In 2004, that number grew to about 100,000 barrels. They were quickly producing a dozen 1,000-gallon brews each day.
By 2006, due to high production and demand, the brewery had to move with a project expansion of a 150-barrel brewhouse and a $25 million investment on a new building entirely. In 2016, a Tours & Rec Center was built next door to the brewery to welcome thousands of patrons to enjoy Boulevard Brewing Company beers on tap. The space also acts as an entertainment center and has a gift shop with a huge beer hall.
Helping the Community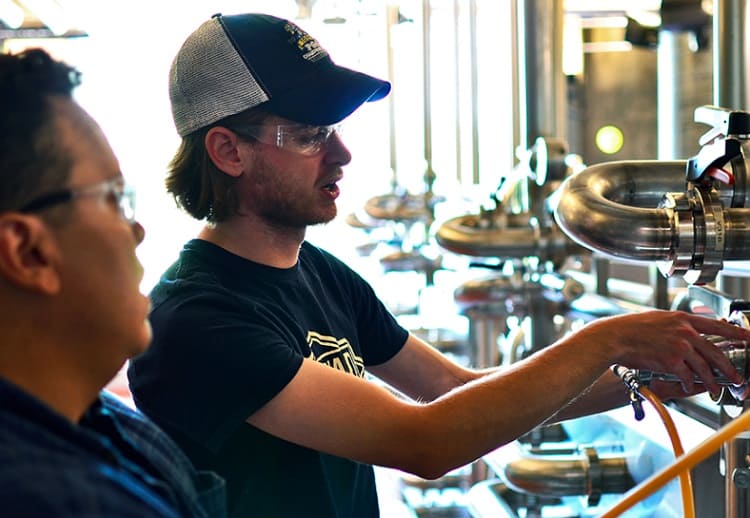 With sustainability and a motto of "Brewing a better future," Boulevard Brewing Company is highly earth-conscious and believes that they are responsible for helping to protect the environment and promote sustainability. The company says that they are always looking for new ways to reduce their environmental impact and work with local and global communities to stay true to these ideals.
In 2010 the brewery began the process of becoming a zero-landfill company, which means that dumpsters were removed from the main brewing facility to be replaced with recycling containers and composted areas. Whatever cannot be recycled goes into a compose that is incinerated by local cement manufacturers to create new concrete and help generate energy.
They recycle glass regularly to prevent too much glass from being thrown into landfills, so the brewery partnered with Ripple Glass. Ripple Glass is a processing facility that recycles glass and has partnered with local businesses and to promote glass recycling. Since 2009, Ripple Glass has received an estimated 1 billion glass bottles from Boulevard Brewing Company to be recycled.
Solar power is also being used by the brewery as there are solar panels installed on the Brewhouse Two roof of the brewery and in 2019, larger systems were added to the Canning Hall roof. This clean energy helps reduce the brewery's dependence on fossil fuels and helps with the community's electrical grid. The brewery also offers free electric car charging stations to employees and guests.
In a more local impact, the brewery also sends soft red winter wheat used in their Unfiltered Wheat Beer to local farmers who use the left-over grain to feed to their cattle. This helps with sustainability and is a common-sense practice the brewery is proud of.
Boulevard Tank Seven at a Glance
A traditional Belgian-style farmhouse ale, Boulevard Tank Seven has a surge of fruity aromatics topped off with plenty of grapefruit and hoppy notes. It has a peppery to dry finish that lingers on the tongue with a delicate effervescence.
Alcohol Content: 8.5% ABV
Color: Straw
Taste: Hints of grapefruit with plenty of hop's aromas and surge of fruitiness and sweetness.
Mouthfeel: Light, crisp
Type: American Saison Ale
Where is Boulevard Tank Seven Brewed?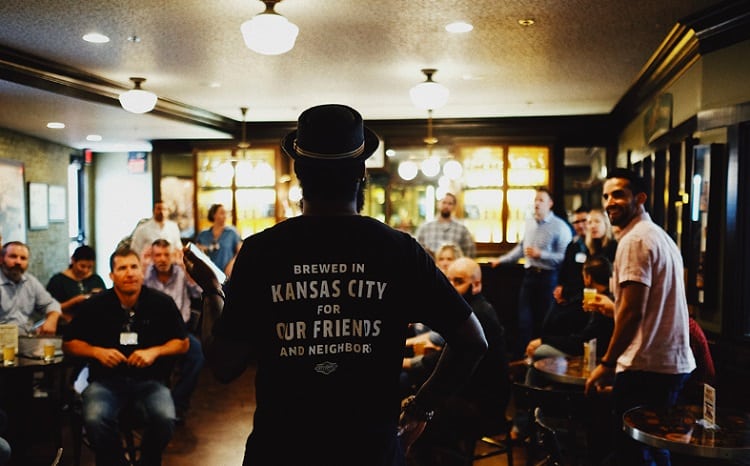 Boulevard Tank Seven is brewed in Kansas City, Missouri at Boulevard Brewing Company. The company has several barrels fermenting houses complete with their mass brewery and entertainment center in Kansas City. Buildings have been built in repurposed historical buildings as well as newer developmental projects in newer areas.
Pros and Cons
There is so much to love about Boulevard Tank Seven, and here are some of the major standouts.
Pros
Fruity notes
Plenty of hoppy aromatics
An easy to drink ale at 8.5% ABV
Pairs well with all kinds of foods and cuisines
Perfect to enjoy at any time of the day
Great for cold or hot weather
Cons
May be too many hops for some
May be a bit sour for some
Lower ABV percentage
A bit hard to find
Bottling and Packaging/Branding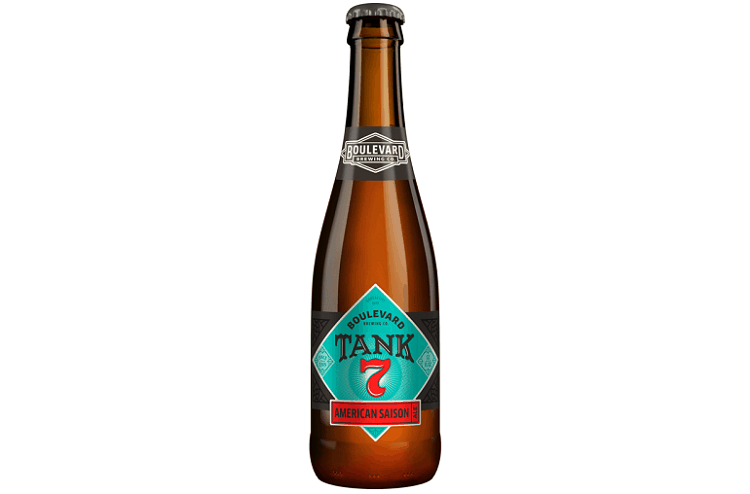 Boulevard Tank Seven comes to you in a pale amber bottle with the Tank 7 logo standing out brightly in aqua blue and red. The bottle itself has an old-timey feel to it, mostly due to the color and the way the logo has been designed. The font on the label looks like a classic Americana font that only adds to the traditional feel of the bottle.
This is a capped bottle that has been stemmed from a partnership with Ripple Glass, a glass recycling company in Kansas City. All cartons that are used to send out the bottles have been made with 70 percent post-consumer recycled paper and all the cartons are recyclable themselves. Even the case trays are 100 percent recyclable.
Through the heavy importance of recycling that the company stands by, they have saved an estimated 18,000 trees, almost 4 million gallons of fresh water, about 1,000 kilowatts of power, and about 2,3000 cubic yards of landfill space.
Ingredients
While the variations of notes and tones throughout this beer are meant to give the consumer a hoppy, fruity flavor, the basic ingredients of the Boulevard Tank Seven remain simple:
Hops
Water
Yeast
Barely
Malts
This is a light to medium ale that is balanced with hops and malts to create a soft, lightly sweet flavor. It has a floral and citrusy aroma with Belgian yeast esters throughout the brew.
Nutritional Information
Boulevard Tank Seven is a floral, crisp, and citrusy brew that uses Belgian yeast esters to give the beer that extra hoppy aroma. It is a soft, light pour with sweet flavors and prominent hoppy and bitterness with grapefruit and pepper undertones.
A 12-ounce pour of Boulevard Tank Seven will check-in at 225 calories with 18 carbs per serving. While it is a lighter beer, the heavy use of malts gives this beer a higher calorie concentration, but the carb levels remain pretty neutral compared to other similar types of ales.
What Foods Does Boulevard Tank Seven Go With?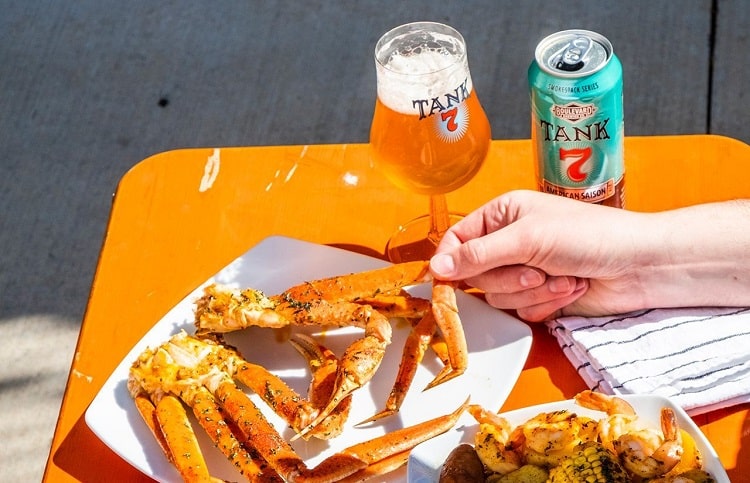 Since Boulevard Tank Seven is a lighter and more fruity-smelling beer, this beer goes well with pretty much anything. It is universally known to pair well with all types of foods, so you just can't go wrong in pairing this beer with a variety of different foods that will only accentuate the beer's flavors on the tongue.
Some of the best foods to pair with this beer include herb-roasted chicken or other roasted meats such as roasted pork or pork tenderloin. This beer pairs well with a variety of cheeses, including the rich taleggio cheese that will help bring out all the fruity, hoppy notes that this beer has to it.
Other great foods to pair this beer with include roasted vegetables, holiday meal spreads, meat and cheese boards, tomato-forward appetizers, and a variety of international cuisines such as German, Spanish, and Mediterranean foods.
How to Pour Boulevard Tank Seven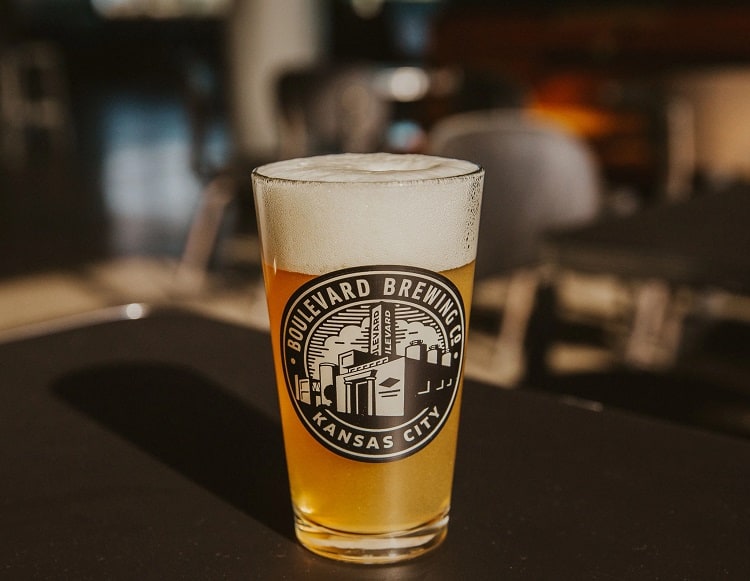 To fully appreciate the aromas of citrus, fruit, and hops, the Boulevard Tank Seven ale needs to be poured just as delicately as it is savored. These easy steps will help you get the most aromatics with your pour and enhance the flavor on your palate.
Step One
Hold your tulip glass at a 45-degree angle and position it one inch below your beer tap or bottle. The angle will help get air swirling into your beer to enhance all those natural hoppy aromas and fruit-forward hints.
Step Two
Open the tap or bottle and slowly at your 45-degree angle allow the saison to fill the glass, careful to make sure that the liquid is bouncing off the walls of the glass and not straight poured into the glass. You don't want your saison to be flat, so this will help you get those bubbles preserved and help with the aromatics later.
Step Three
Once your glass is three-quarters of the way full, you can let the bubbles settle and continue off your saison till you empty the bottle completely. This is an unfiltered beer, so you will see cloudiness in the liquid from the barely and malts used in the brew.
How is This Kind of Saison Made?
The Boulevard Tank Seven is a hoppy, fruity beer that contains pretty simple ingredients: hops, water, barley, malts, and yeast. This 8.5% ABV American Saison is brewed with delicate flavors to bring out a fruitiness to the beer with plenty of citrusy hop notes.
This beer is unfiltered, so you will see some cloudiness to the beer from the ingredients listed above. Not filtering a beer gives it a smoother, richer taste that saisons are best known for. This is a customary brewing process in Belgian and European beers, which Boulevard Brewing Company was trying to reciprocate in American-style breweries.
Similar Alternatives to Boulevard Tank Seven
Boulevard Brewing Company makes several sour ales, imperial stouts, IPAs, and seasonal ales that have been much loved by locals and beyond. The following brews are some of the brewery's most favorite and best-known beers that are seasonal and brewery staples.
Bob's 47 Oktoberfest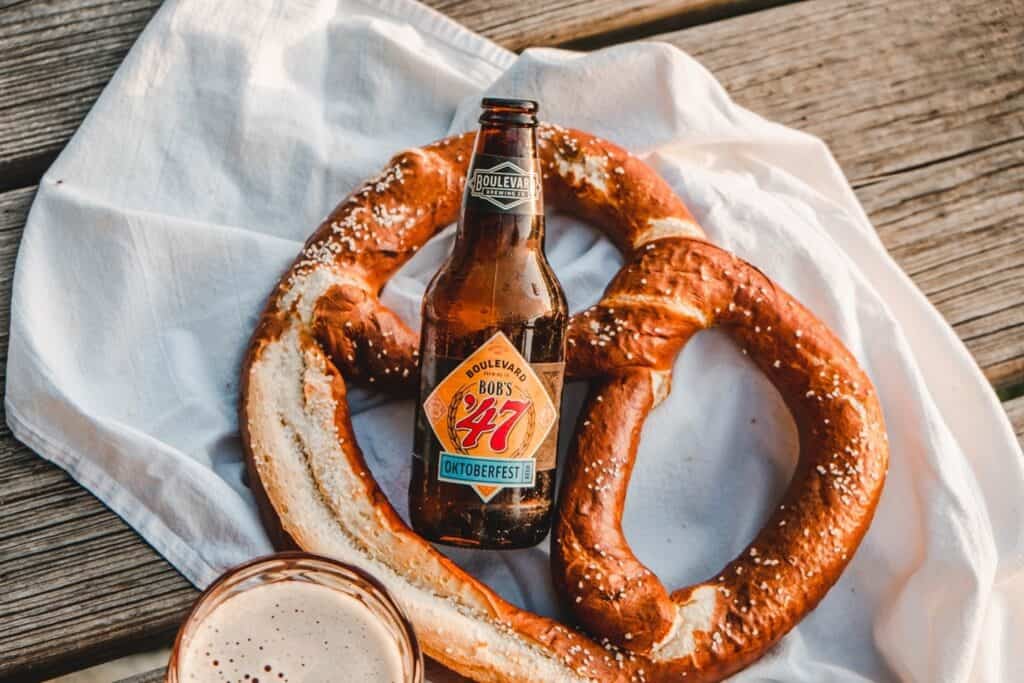 A seasonal beer for Oktoberfest, this fall Marzen style beer is a medium-bodied brew with perfect balances of malt and hops. It is a Munich-style lager that was made as a tribute to Bob Werkowitch, a master brewer and dear friend to Boulevard Brewing Company.
Magic Drip

A barrel-aged wheat imperial stout with Colombian coffee blended into the brew, this is a dark stout that is ideal to enjoy in the fall on colder nights or mornings with brunch. You need a tulip glass to enjoy this dark stout with, so you can get as much of those coffee aromas as possible.
Space Camper Major Volta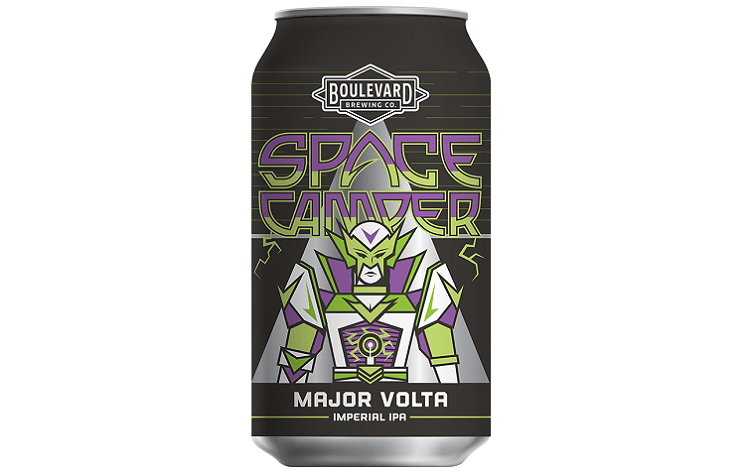 An imperial IPA, this brew is a perfect balance of juicy fruit and dark aromas that makes this beer so interesting to drink. As with most IPAs, this beer is hoppy and would be best enjoyed on hotter days or the beach with some of your best buds.
Berry Noir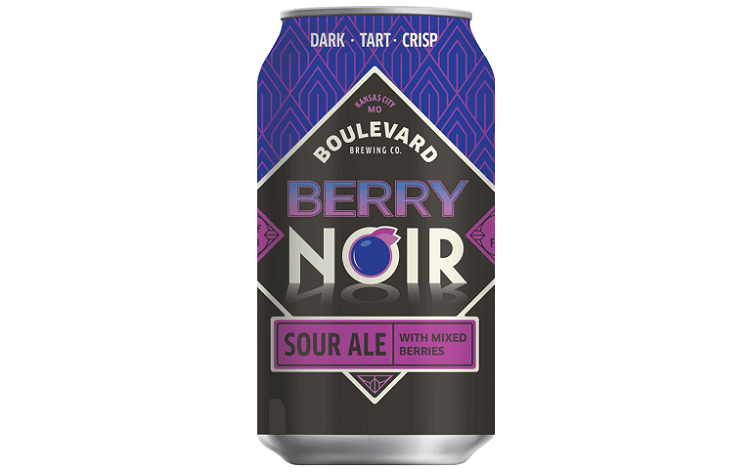 A sour ale infused with mixed berries, Berry Noir is a deep purple brew that is juicy with notes of blueberries and blackberries. There is a crisp tartness to this brew from cherries and drinking this brew is almost like drinking a refreshing can of berry lemonade, so be careful with this one.
Bourbon Barrel Quad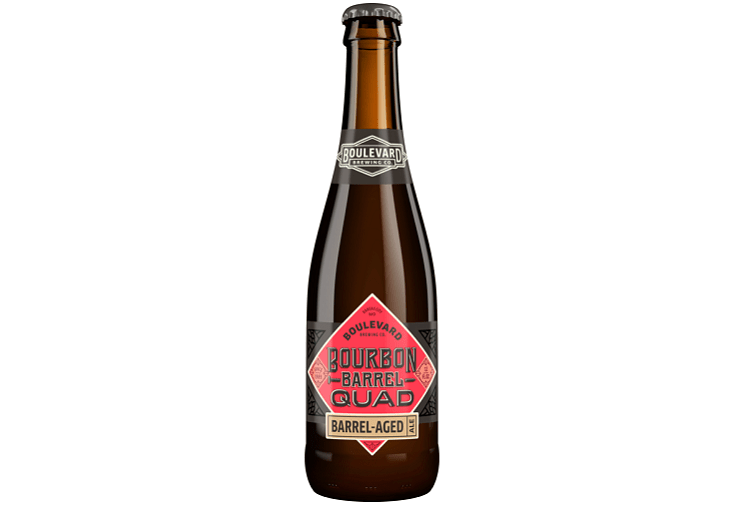 A barrel-aged ale, Bourbon Barrel Quad has deep flavors of oak bourbon and cherries. It's blended in select barrels for the best flavor profile possible of toffee and vanilla. It's a great ale to drink around the holidays due to these effervescent and sweet, smoky flavors.
Dark Truth Stout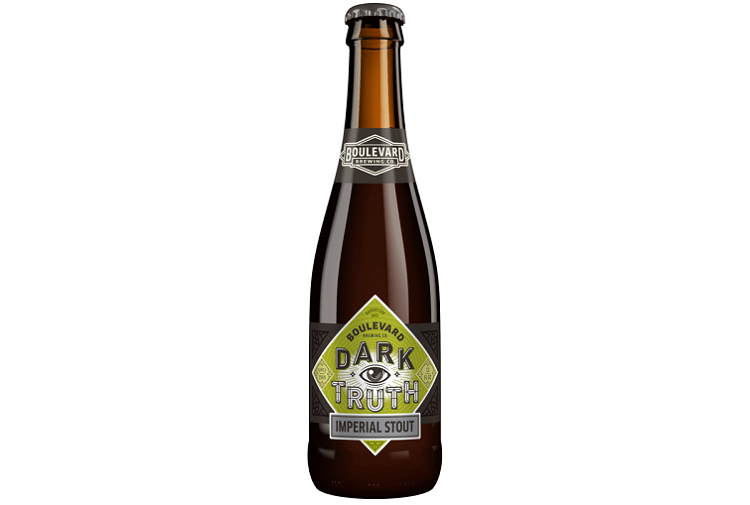 If you want the truth and nothing but the truth, Dark Truth Stout is the stout for you. This is an exotic stout made with the simple ingredients of barley, wheat, rye, and oats. It's a black stout with complex flavors of espresso, roasted figs, and crème Brule.
Easy Sport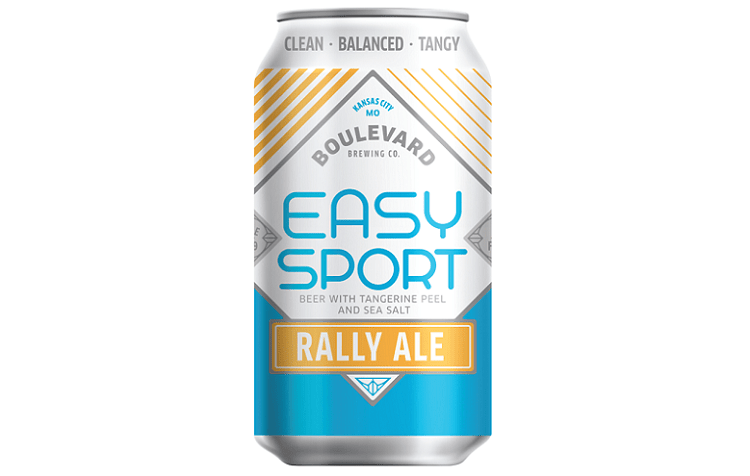 Easy Sport is a rally ale that is bright and refreshing, and a super-easy ale to drink. It has plenty of hints of citrus and is light as it is a blonde ale. It has a balance of tangerine peel and is slightly tart after the finish on the tongue.
KC Pils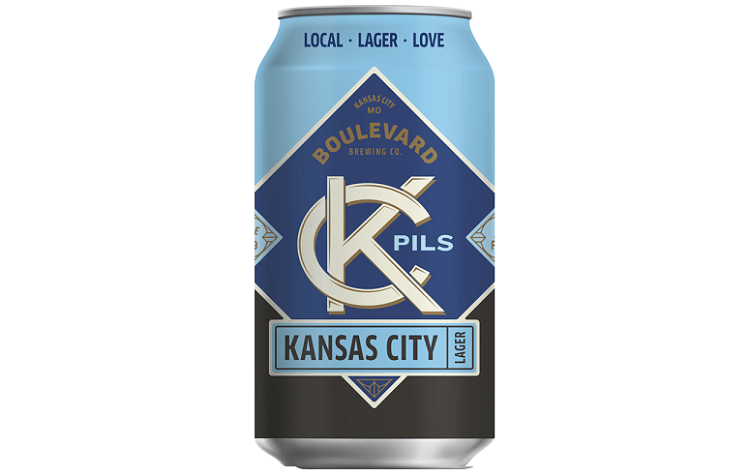 A traditional Kansas City Lager, KC Pils is an American lager that is made of 100 percent malt with real hop character and it's unpasteurized. It's a basic but highly traditional brew that is inspired by the rich heritage of Kansas City. It is an all-malt, real hop American pilsner.
FAQs
Question: What kind of beer is Boulevard Tank 7
Answer: American Saison Ale is a light straw color.
Question: What Hops are in Tank 7?
Answer: A variety of hops to bring out plenty of bitterness, citrus, grapefruit, and peppery flavors.
Question: How Many Calories are in a Boulevard Tank 7?
Answer: 225 calories per 12-ounce pour.
Question: Does Tank 7 Have Grapefruit?
Answer: The hopes use in this brew bring in grapefruit and citrusy flavor.
The Verdict
Boulevard Tank Seven is an easy-to-drink farmhouse ale that would be great to pair with all types of foods. Since this beer is so easy to drink, you can easily drink it at pretty much any time of the day, during all kinds of holidays or special occasions, or just whenever you feel like you need a really good, balanced saison.
Since this is an unfiltered beer, you will notice the hazy, smoky look of the brew in your glass. This is entirely normal for a saison since this is a Belgian-style way of brewing the beer. The haziness you see within your glass is from the eclectic combination of hops and barley that give this beer is citrusy and hoppy flavors.
All the beers from Boulevard Brewing Company are definitely worth checking out, and if you can't make it to their recently renovated taproom and entertainment area, then you can definitely hunt for Boulevard Tank Seven by accessing their website and finding out where the nearest distributor of this beer is.
For more detailed and unbiased reviews check out our look at the Next Coast IPA here!