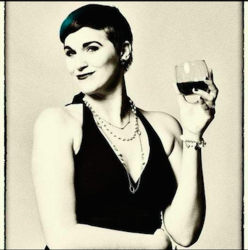 Latest posts by Jessie Dax-Setkus
(see all)
You know Foster's is "Australian for beer," but what else do you really know about Australian beer? Although Australian beers aren't quite as popular as Mexican or German beers, there still is a lot going on with this region.
Because Australia is so hot and the climate is so harsh, Australian beers are extremely light and refreshing, making them perfect for a pool day or bringing to share at a party since they are so easy to drink. The most popular types of beer in Australia are Ales and Lagers, which are extremely light beers, not to mention their alcohol content is typically pretty low, making them easy to drink.
There are many popular Australian beers that Americans overlook because they aren't the most popular style at the moment, but if you see an Aussie beer, it is definitely worth a try. Especially if you are new to drinking beer and want something pretty approachable and light, next time you head to a gathering, consider grabbing an Australian beer.
History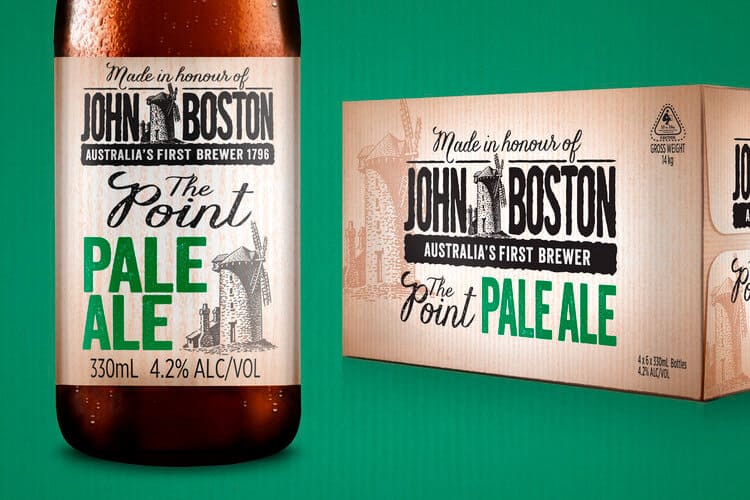 Beer was first introduced in Australia by Captain James Cook of the HMS Endeavor when he landed in Botany Bay back in 1770. He has been on his ship for his sailors onboard to ward off scurvy. However, the first beer brewer in Australia was John Boston, who created a beverage from bittered Indian corn with cape gooseberry leaves. It became a popular beverage and became the roots of Australian beer.
The first pub in Australia was Mason Arms, which opened its doors in 1796 in Parramatta by James Larra, a freed convict. Australia's oldest surviving brewery is Cascade Brewery in Hobart, Tasmania, which is still operating with a vengeance since it opened its doors in 1824.
Within 70 short years, many of Austalia's most famous breweries came to life, including Coopers Brewery in 1862, the Carlton Brewery in 1864, and the Foster's Brewery in 1887. Foster's produced Australia's first Lager, but they are no longer operating in Australia anymore. In 1878, one of Australia's most popular breweries, Castlemaine Perkins Brewery, was founded. This brewery is the creator of the ever so famous Australian beer XXXX.
At the beginning of the 19th century, home brewing was deemed illegal, so many breweries, including 16 out of 21 breweries at the time, had to shut their doors, much like The Prohibition in the United States. However, in a few short years, this was overturned, and beer bounced back big time. New breweries were opened, and the light, crisp style of Australian beer started to thrive.
Characteristics
Aroma: There are a few styles of Australian beers, so the aroma can be different from beer to beer. However, the most popular beers in Australia are Pale Ales, Lagers, and Ales. The hops most commonly used in Australian Lagers are the Australian Cascade hop, which gives the beer a fruity, floral, woody, or even spicy aroma on the nose.
Appearance: The appearance of Australian beers is typically very clear or transparent when looking at them. Some Australian beers are hazy, though, as this style is rising in popularity in current times. When you pour an Australian beer, the head that forms is typically very thin with a very short life and white.
Taste:  Australian beers are very light despite the style you choose to drink, so when you taste an Australian beer, it will be very subtle in flavor. However, many people describe the flavor of Australian beer as dry with a great balance of malts, hops, and fruitiness. They sometimes have a sweeter flavor or a citrusy flavor due to the hops used in the brew. The Australian beer is usually pretty low on the ABV scale, so they are approachable and easy to drink.
Mouthfeel: As mentioned, Australian beers are incredibly light, which doesn't change when they are on your palate. They seemingly lift off the tongue effortlessly and are very subtle as the carbonation level isn't typically overwhelming. They are extremely crisp and refreshing beers.
The Best Examples of Australian Beers
Tooheys Extra Dry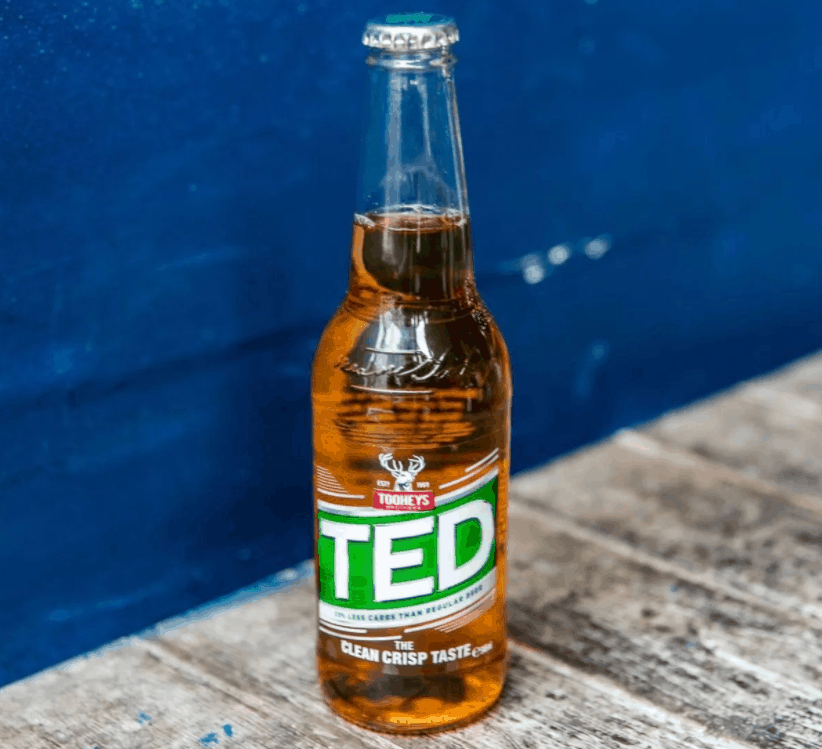 This is one of the most available beers in Australia, as you can find it in almost any liquor store. Tooheys Extra Dry is a dry-style lager brewed in Lidcombe, New South Wales. It has been an Aussie favorite for decades. It is incredibly light as it only has five percent alcohol, and it has an extremely clean and crisp taste. Said to be perfect for a hot Australian day.
Coopers Brewery Sparkling Ale
Coopers Sparkling Ale is another extremely popular brand Down Under. It is known for its cloudy sediment and perfect balance of malt, hops, and fruitiness. It is a lighter and sweeter sparkling Ale, so hard-core beer drinkers might turn their cheek to it. It has 5.8 percent alcohol, and it goes down incredibly easily.
Hahn Super Dry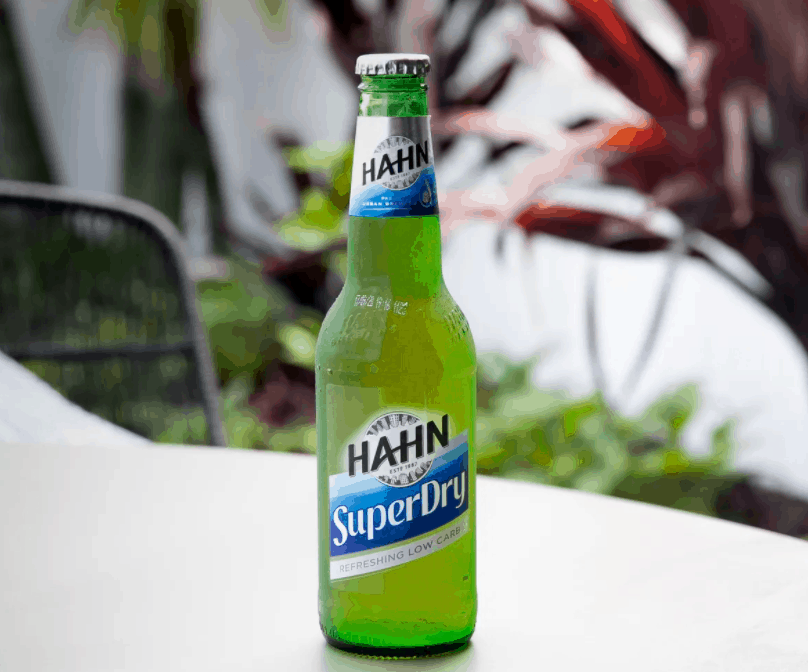 Hahn Super Dry is an incredibly light and low-carb beer brewed in Sydney. Many that love this beer say that it has an unmistakable crisp and dry taste. This beer is also preservative-free and lower in calories, so it's great for those who don't want to drink their weight in beer. It is 4.6 percent alcohol and also 99.9 percent sugar-free!
Tooheys New
Tooheys is a very well-known brand of beer in Australia. This beer has a balance of smooth maltiness and a delicate hop aroma, making it a pretty easy beer to drink. Tooheys New is a variety of Australian Lager that is only 4.6 percent alcohol and is very commonly found on tap at almost any bar in New South Wales.
Carlton Draught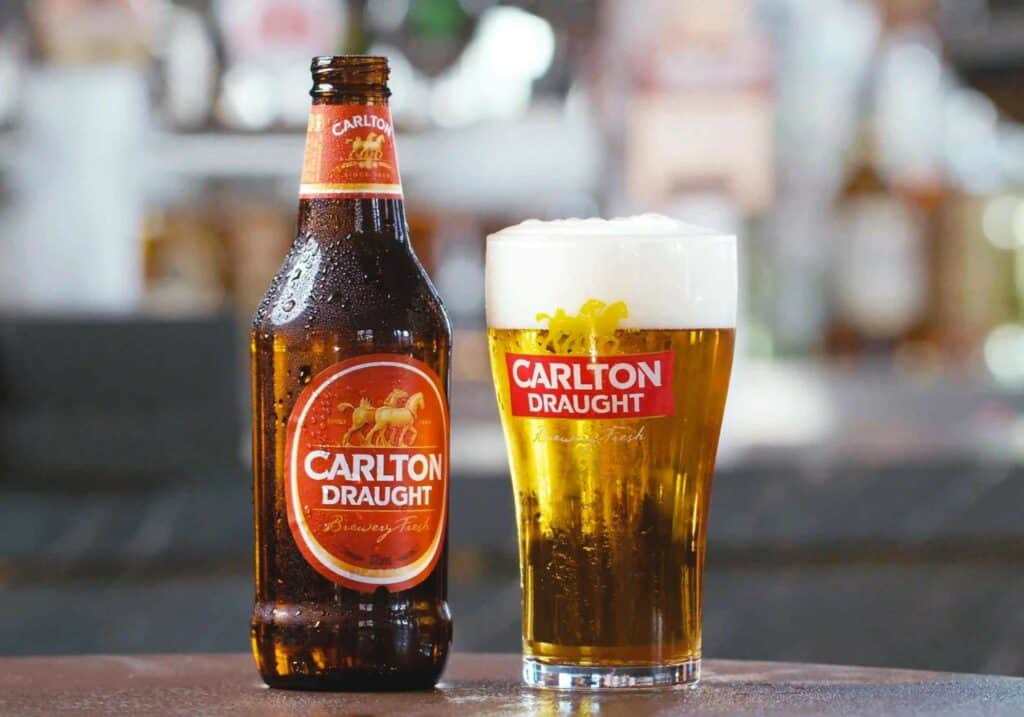 Carlton Draught is a full-strength Lager with light bitterness and a fruity aroma. Like most Australian beers, it is also incredibly light and refreshing to drink. It is sold on tap throughout its home state of Victoria and the rest of the country. It only has 4.7 percent alcohol, so it is light and refreshing to drink a couple at a time. Carlton Draught also has a crisp palate with a slightly dry finish. It is a great beer for beginners in the beer-drinking game as it isn't an intimidating beer and is easy to sip on.
Castlemaine XXXX Gold
This beer's name is pronounced four-ex, not XXXX. It is brewed in Milton, Queensland, and has been quenching palates since 1924. XXXX Gold is a mid-strength Lager with only 3.5 percent alcohol, so very low percentage and easy to drink like many Australian beers. It is also a low-carb beer, so great for those not looking for a calorie bomb when drinking a few beers. In Queensland, it is referred to as "Gold," so don't call it XXXX, or you'll get some strange looks.
Victoria Bitter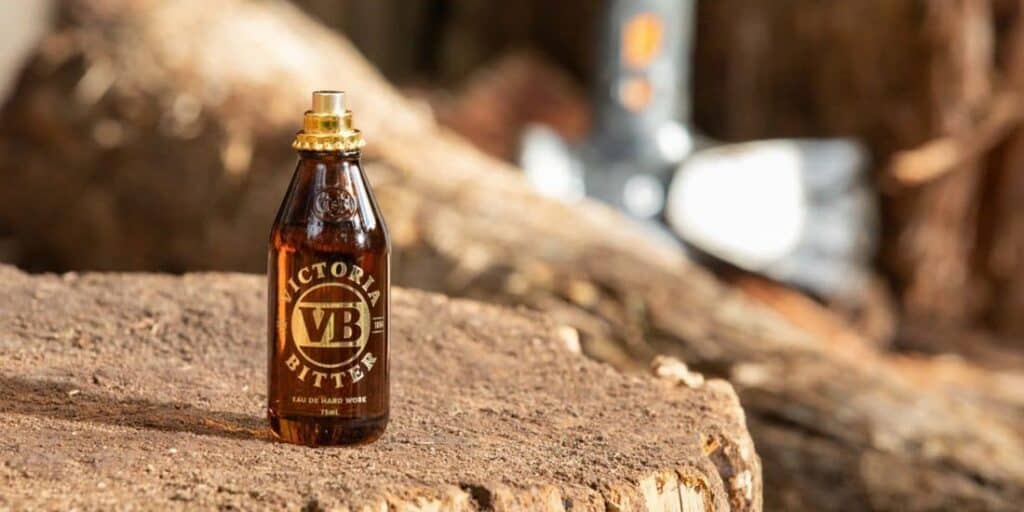 Known as VB in Australia, Victoria Bitter is one of Australia's best-selling brews. Victoria Bitter is full-flavored and full-strength and has a crisp, thirst-quenching flavor when it is really ice cold. It is 4.9 percent alcohol and higher in bitterness, so it isn't for beginners. Like many Aussie beers on this list, it is the perfect beer for the harsh and hot Australian climate.
Little Creatures Pale Ale
Little Creatures Pale Ale is brewed in Victoria, Tasmania, and the U.S. and sold in Australia and internationally. It has citron notes with a very fruity aroma. Little Creatures is known for making their Ale with fresh whole hop flowers, which gives the brew flavors of passion fruit and crisp grapefruit flavors and a great balance of bitterness. It has 5.2 percent alcohol and is preservative-free, additive-free, and low-carb.
James Boag's Premium Lager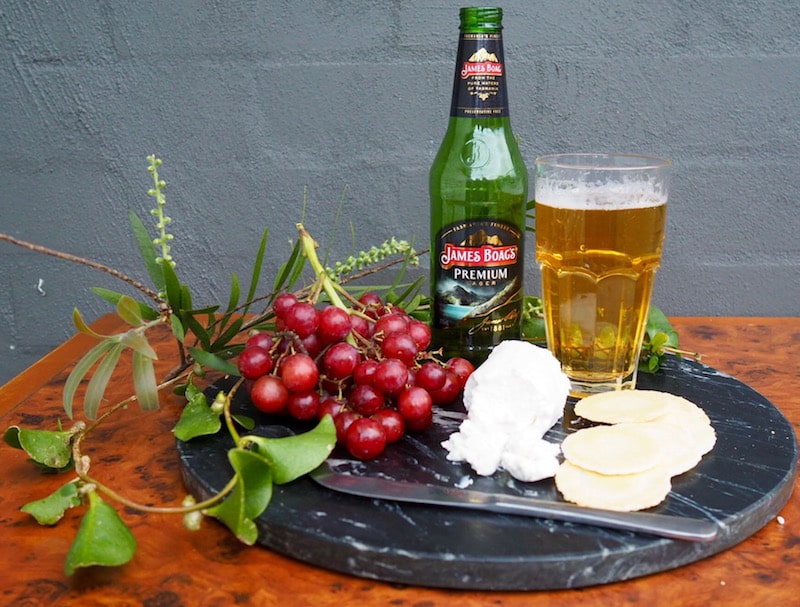 James Boag's Premium Lager is another popular beer in the Aussie mainland and overseas. The beer has a smooth and subtle taste, yet another Australian beer is easy to drink. It is also brewed in Tasmania. It is popular for being a full-bodied Australian Lager with the perfect balance of hops and malts, and at 4.6 percent alcohol, it is easy to have a few.
Coopers Brewery Original Pale Ale
Coopers Brewery Original Pale Ale is brewed in South Australia and is a classic Australian beer. It is a thirst-quenching beer that comes in at 4.5 percent alcohol. It is an easy sipper with a malty aroma and a cloudy or translucent appearance. It is priced very well because it is so popular and is said to be one of the best-tasting Australian beers on the market.
James Squire Nine Tales Original Amber Ale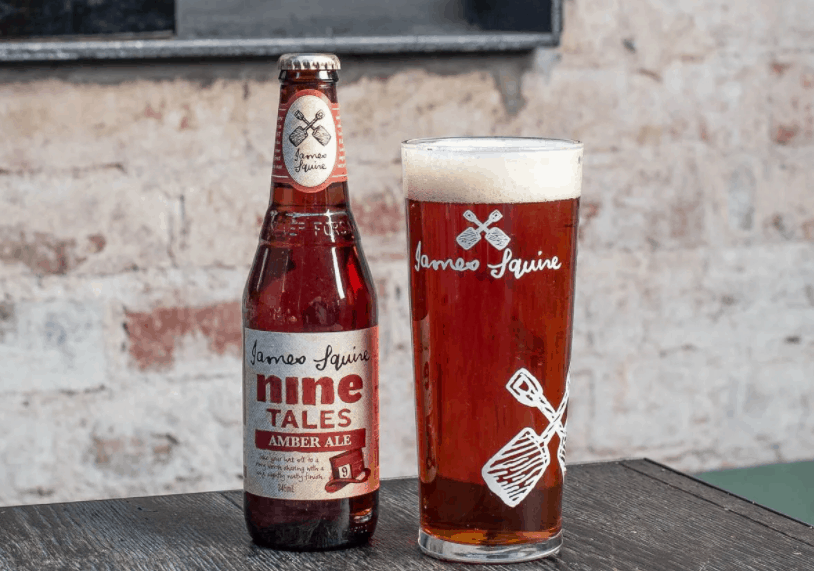 James Squire Brewery comes from the English-born thief named James Squire, who was transported to Australia as a convict in 1788. He was released and was the first to cultivate hops and open a commercial brewery in Australia in the early 19th century. Each of the beers released from this brewery links to his tale as a convict. This beer is full-bodied with flavors of toffee and caramel and a nutty finish balanced against citrus hop notes. It is 5 percent alcohol, so a little heavier than the rest of this list.
Cascade Premium Lager
Cascade Brewery was created all the way back in 1824 at the foot of scenic Mount Wellington. It has been producing its signature premium Lager for almost two centuries, making it the oldest operating brewery in all of Australia! The Premium Lager pours clear with an amber color and a small white head. The aroma is fruity and slightly malty with notes of hay. The flavor is bitter, malty, fruity notably citrusy. It is also 5 percent alcohol.
Matilda Bay Beez Neez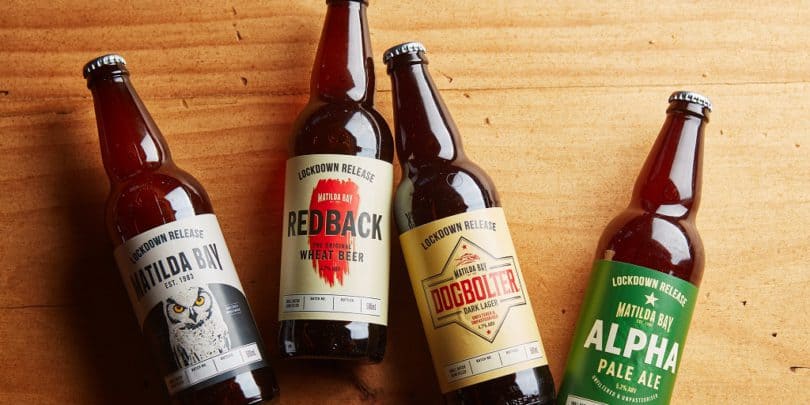 Matilda Bay got its humble beginnings by brewing small batches in the early 1980s. The brewery was created in Perth and was considered Australia's first craft brewery before Carlton acquired it. The Beez Neez is a Honey Wheat Beer that has a light malty palate with a hint of bitterness and a distinct honey aroma. It is clean, crisp, and dry on the palate and is incredibly refreshing. Its ABV is 4.7 percent, making it incredibly easy to drink.
Australian Beer Co. Yenda Pale Ale
From the Australian, Beer Co. is Yenda Pale Ale, boasting a golden yet clear appearance and a decently dense white head when poured. The aroma has notes of sweet grain and caramel malts, floral hops, and some say pineapple as well. The carbonation is also pretty light and not overwhelming. Like many Australian beers, the ABV s pretty low at 4.5 percent, making this yet another easy drinker on this list.
Stone & Wood Pacific Ale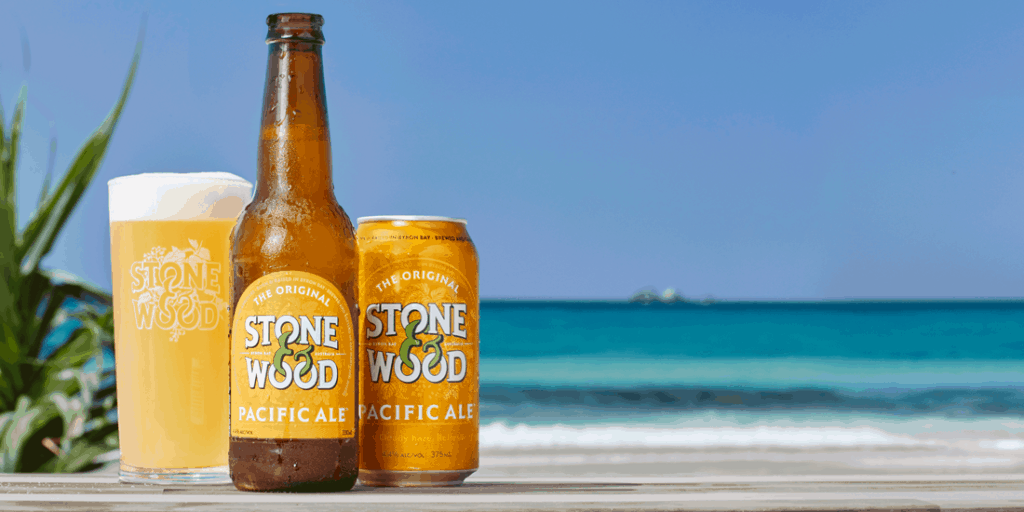 Atone & Wood Brewing Co. is an Australian brewery founded in Byron Bay, New South Wales. The Pacific Ale is hazy and pale yellow and also pretty light as it has an ABV of 4.4 percent. It also has a tropical fruity flavor with a tangy finish. The aroma is a slight whiff of pineapple with a clean, dry, subtle, and incredibly refreshing mouthfeel.
Frequently Asked Questions
Question: Is Australian Beer Stronger than U.S. beer?
Answer: Unlike the Light beers in the U.S., Australian beers are not lighter on calories unless considered a low-carb beer. However, Australian beers are lighter on alcohol content than U.S. beers. The average Australian beer is around 4.5 to five percent alcohol.
Question: What is the most popular Australian beer?
Answer: Carlton Draught is the most popular Australian beer as it is consumed by roughly 17 percent of the country's beer drinkers. The next popular beers are Victoria Bitter as 12 percent of the beer-drinking population drinks it, XXXX Gold as 12 percent of the beer-drinking population drinks it, Coopers Pale Ale as 11 percent of the beer-drinking population drinks it, and Crown Lager as eight percent of the beer-drinking population drinks it.=
Question: What does a typical Australian beer taste like?
Answer: The most common type of beer in Australia is Ale, which is full-bodied and amber in color with fruity or even spicy notes. Australia also has many Lagers, which are light yellow in color and famous for their mild taste and crispness. Australia also has malt-based beers, which are a lighter shade of brown with a sweeter flavor that has notes of nuts and caramel.
Question: What is the Australian slang word for beer?
Answer: People in South Wales, Australian Capital Territory, and Western Australia call beer "middy." However, in Victoria and Queensland, the locals call beer "pot." Tasmanians call beer "ten," Northern Territorians call beer "handle," and finally, South Australians call beer "schooner." So you might get some weird looks if you call the beverage "beer" when visiting Australia.
Question: Why don't Australians drink Foster's?
Answer: Although in The States we know Foster's as "Australian for beer," the Aussies don't drink it a whole lot. What's super ironic about Foster's beer is that it isn't even brewed in Australia, to begin with. Foster's was first imported to the United Kingdom in 1971 and hit the United States in 1972.
Bottomline
Essentially, Australian beer has a ton of history behind it, and although it isn't as popular as other beer styles from other countries, it has a lot to offer. Next time you go shopping for a light beer, consider an Australian beer. However, stay away from Foster's as it really isn't much of an Australian beer these days, and from most accounts, it isn't very tasty.
Australian beers are typically very light, crisp, and clean, making them a great drink for a hot summer's day as well as a large gathering. It is also easy to drink a couple in one sitting as the ABV is fairly low in an Australian beer. Australian beers are also very approachable for people new to the beer-drinking game as they have subtle flavors that aren't overpowering. These beers are definitely worth a try.